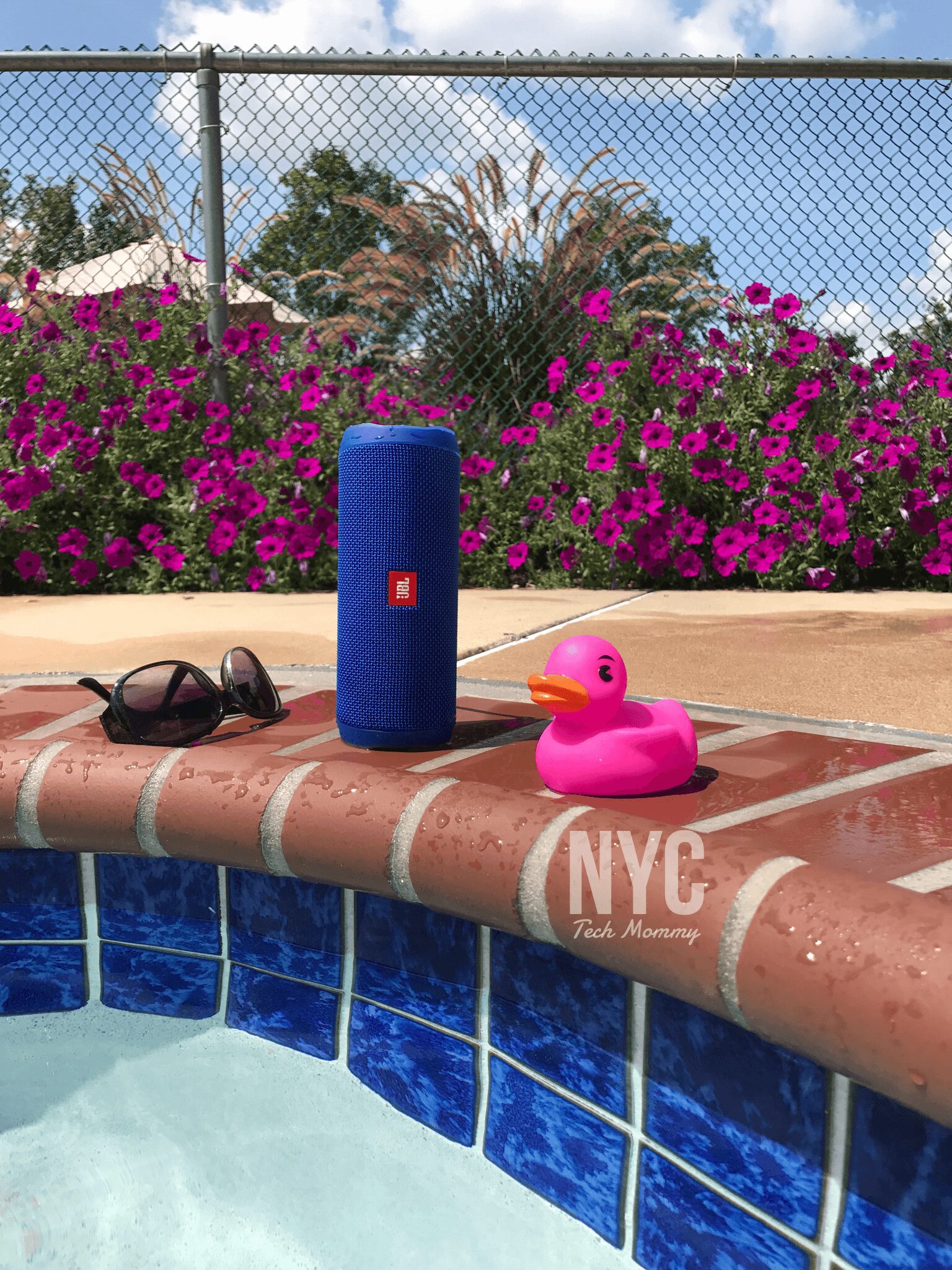 Summer Memories & 3 Summer Must Haves That Can Take a Big Splash!
August 16, 2017
We've been squeezing as much fun as we possibly can out of this summer — making new memories and enjoying lazy days on the lake, long days splashing around at the pool and family vacations spent at the beach! Today I'm sharing with you some our favorite summer moments and 3 Summer Must Haves that can take a big splash. My kids are always ready to make a big splash and this summer I was ready to splash around right along with them!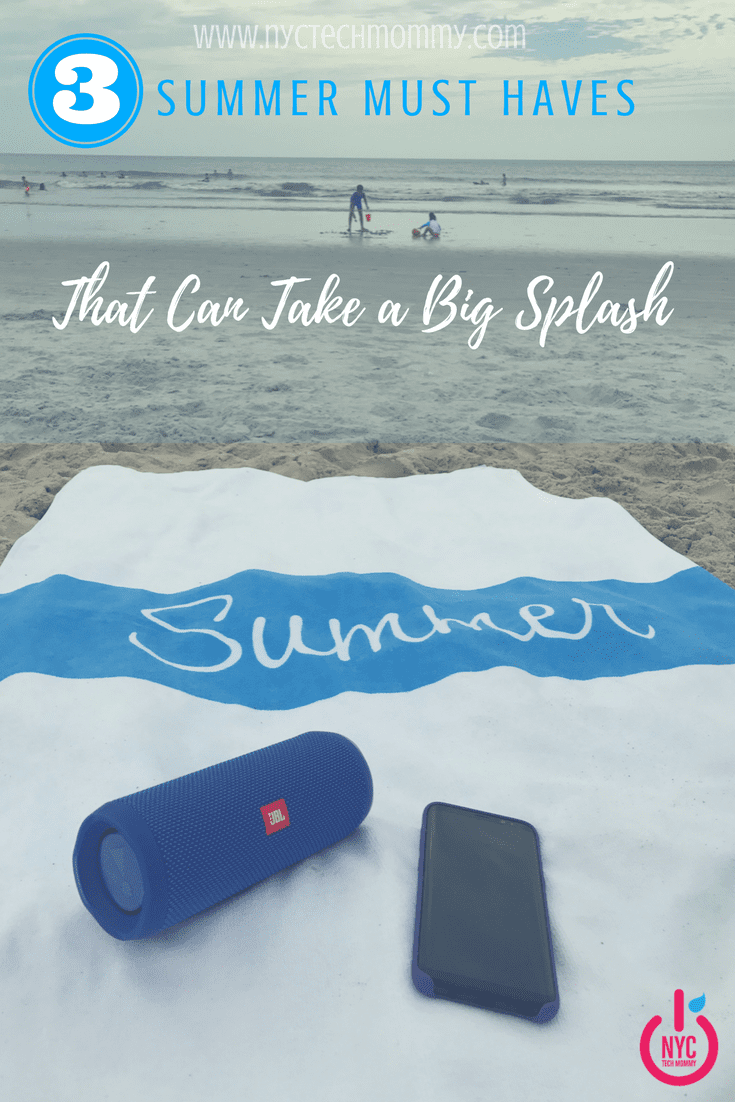 Thanks to our great sponsors we had the best summer! The products mentioned in this post were received for review purposes but as always I only share what I love and think you will too. All thoughts and opinions are my own.
But first, let me confess! Yes, I'm one of those moms that has to capture every little moment with her camera. What can I say, I love collecting moments in photos. Yeah, the kids get annoyed sometimes and of course they don't always look at the camera when I want them to but I know that one day we'll look back at these pics and remember all the fun they had as kids.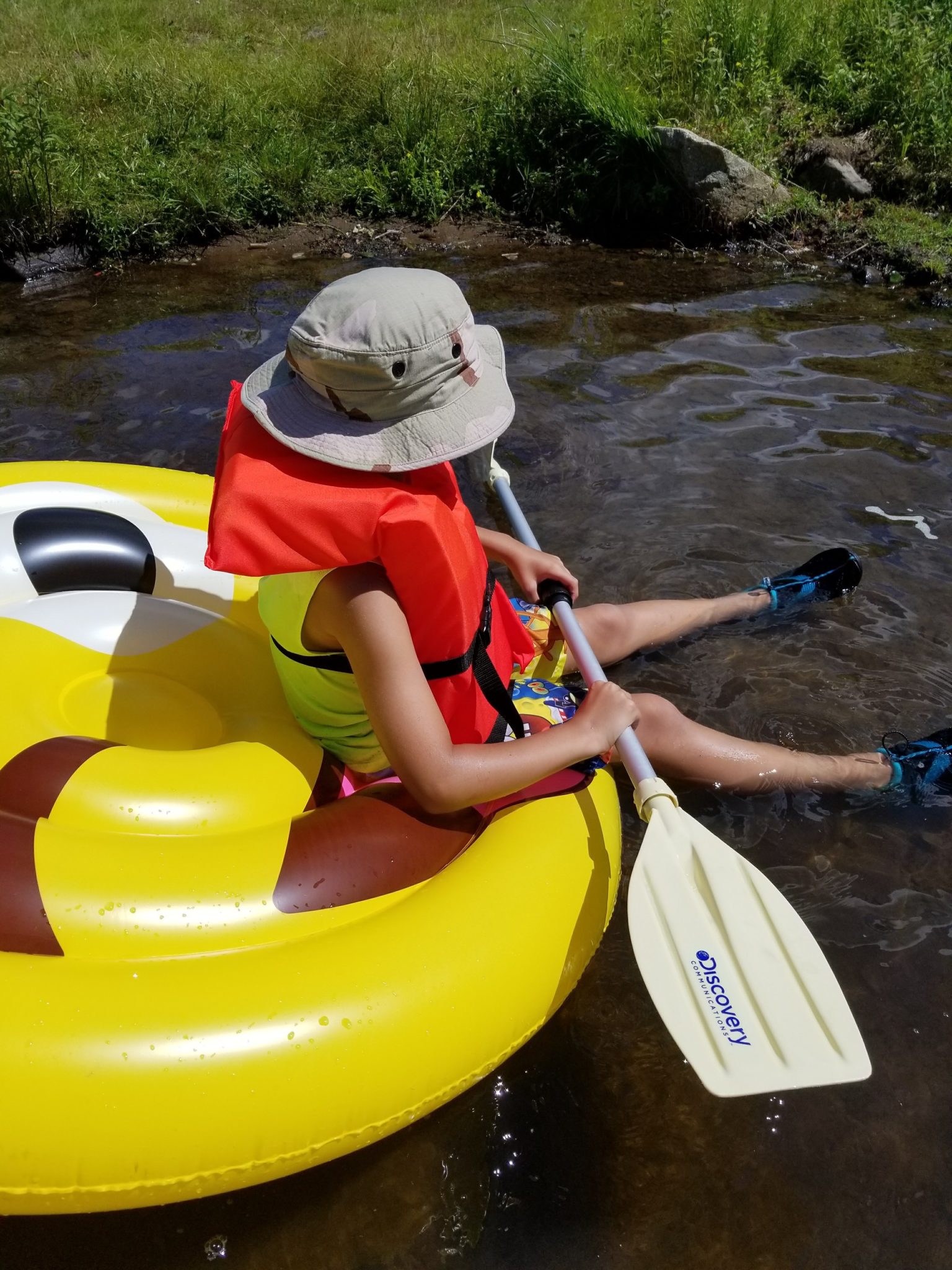 They grow so fast and I feel that if I capture the now I can still keep them little, at least in photos. Are you one of those moms too?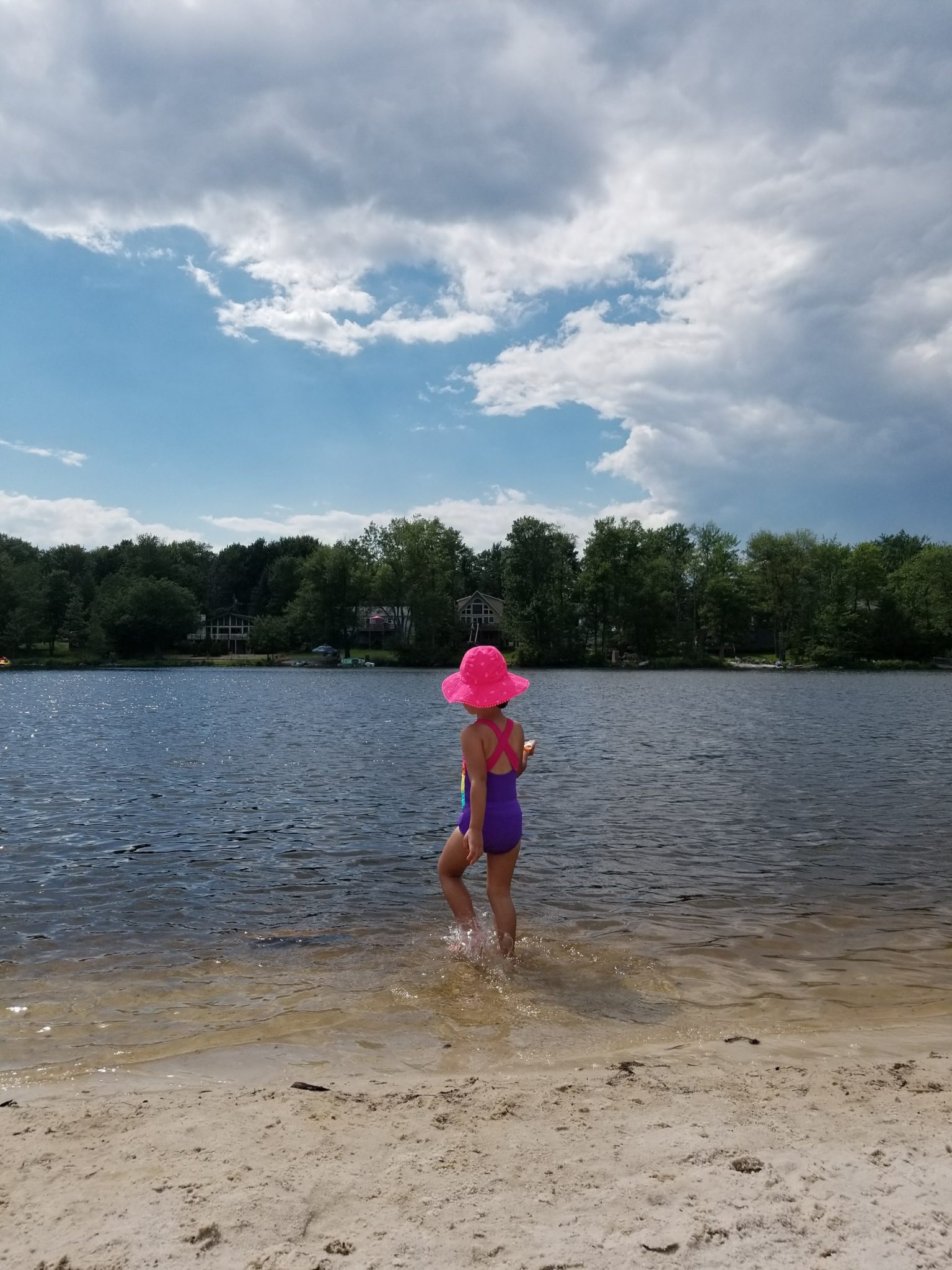 This year we kicked off summer with long days spent at the lake and I was super excited to be able to capture every moment, even those involving a big splash! Let me tell you about my 3 summer must haves that can take a big splash. I think you'll be impressed!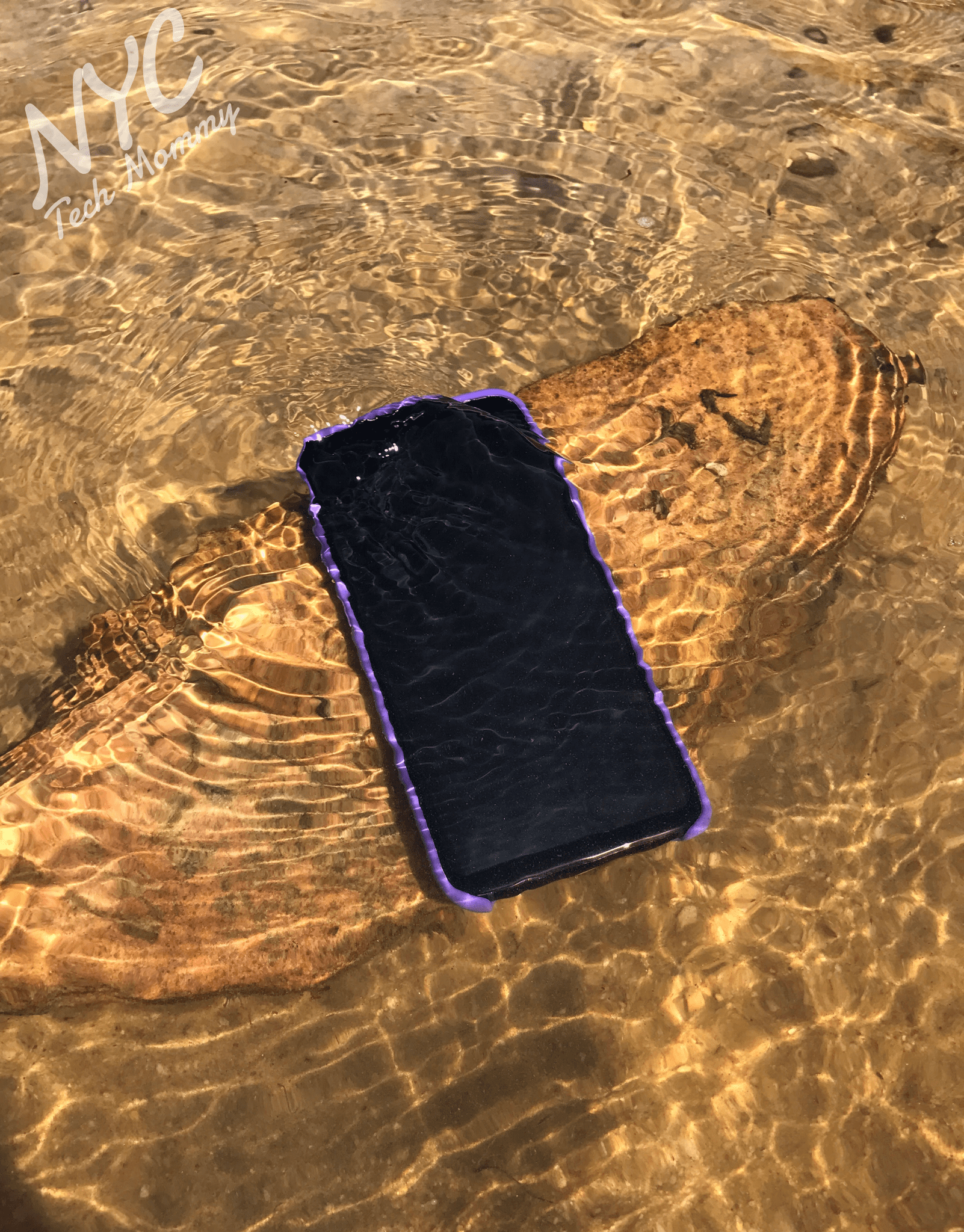 3 Summer Must Haves That Can Take a Big Splash!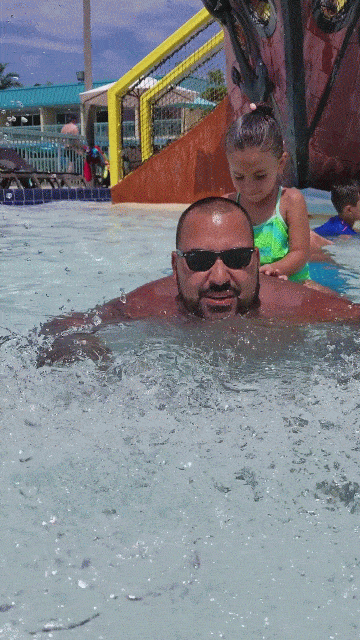 Samsung Galaxy S8 – The Smartphone That's Made for Summer
My #1 must-have this summer has to be my new Samsung Galaxy S8 because it really is made for summer!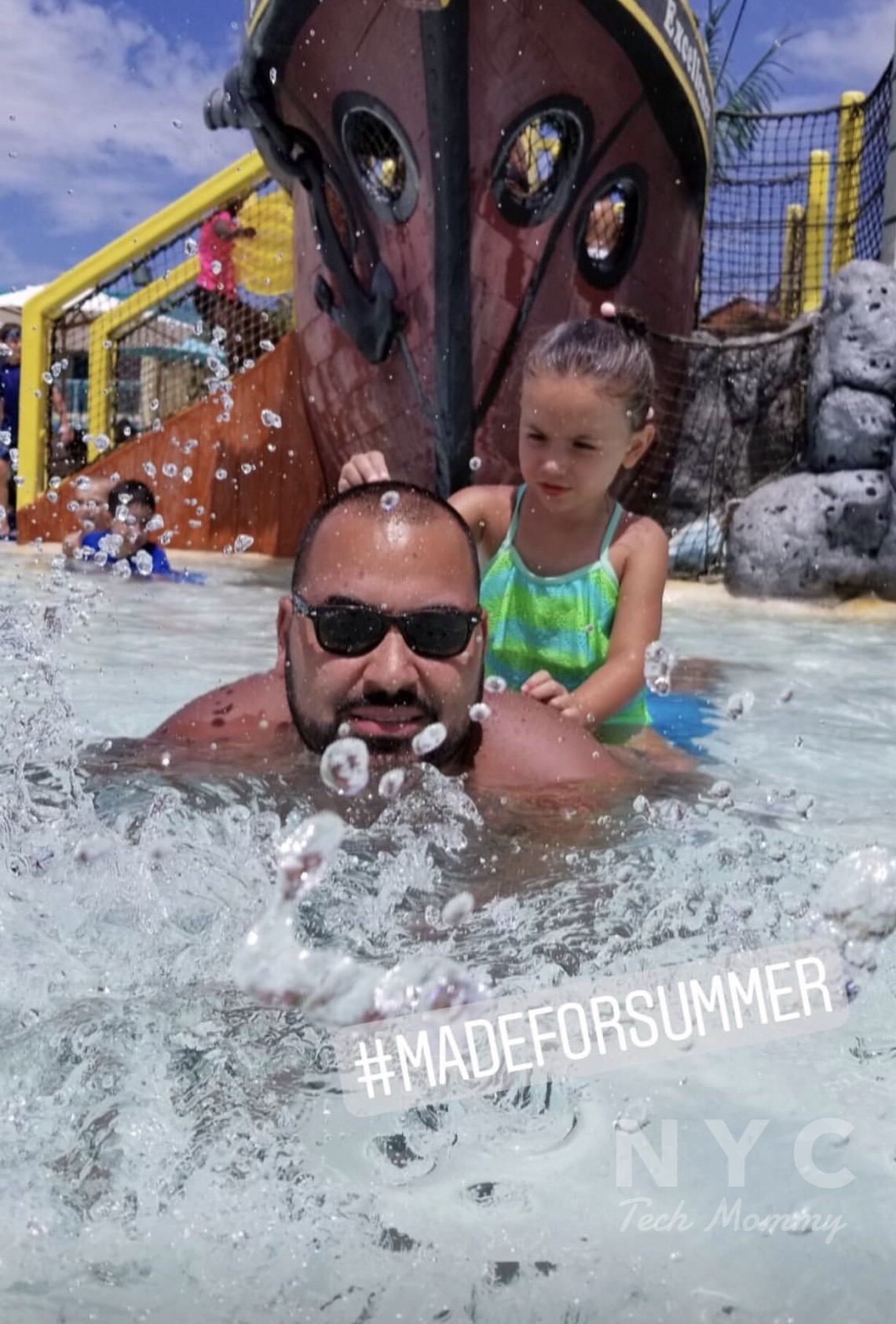 This is not your average smartphone camera! It's not only water-resistant, it's also super smart and selfie-friendly! Smart enough to know when it's time to take a selfie. Just say the word (smile, capture, photo, etc) or make the hand gesture (wave you hand up) and it automatically shots a photo for you.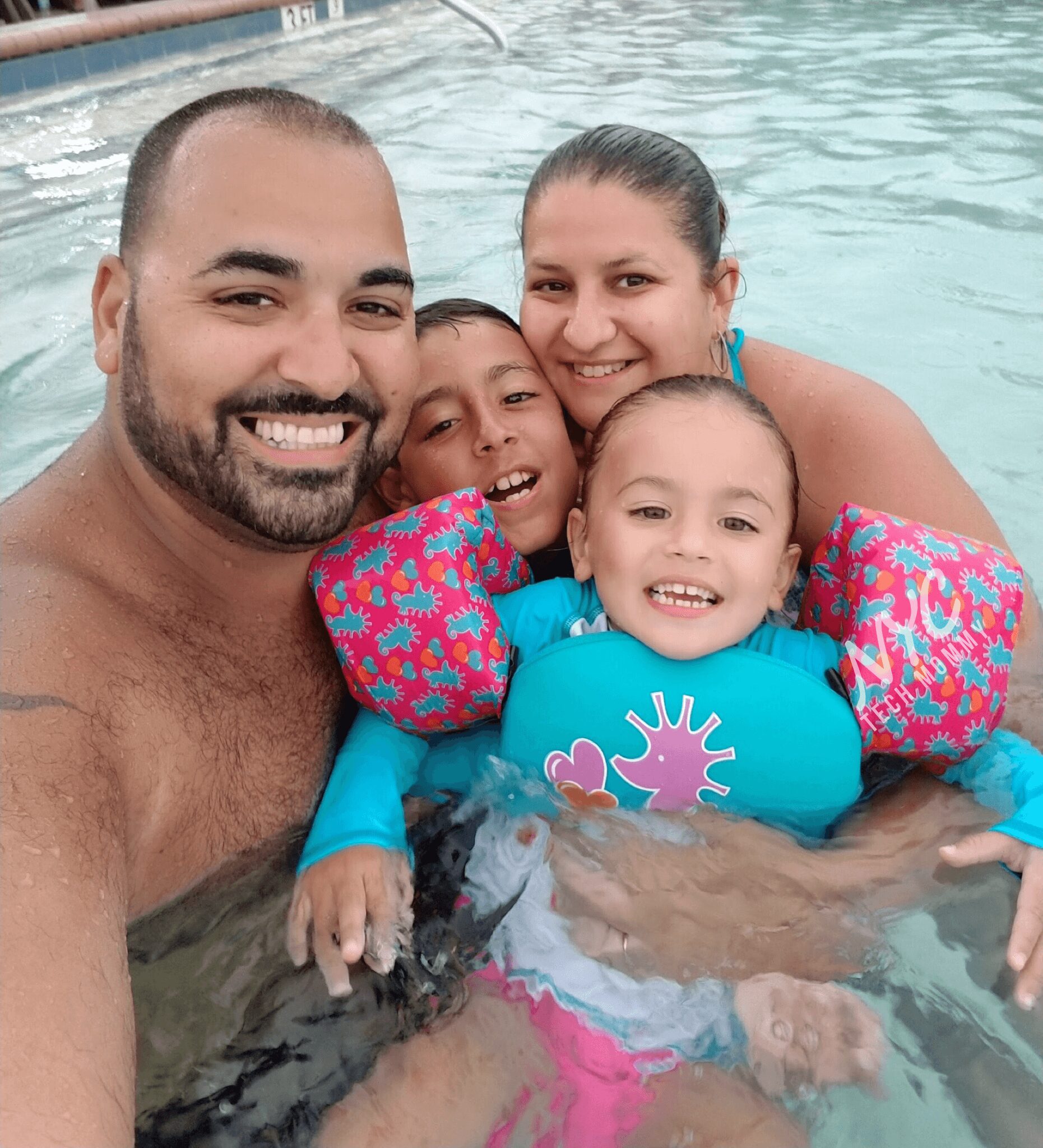 It was so nice to actually be able to get in on the water fun and not just watch and capture summer moments from the sidelines.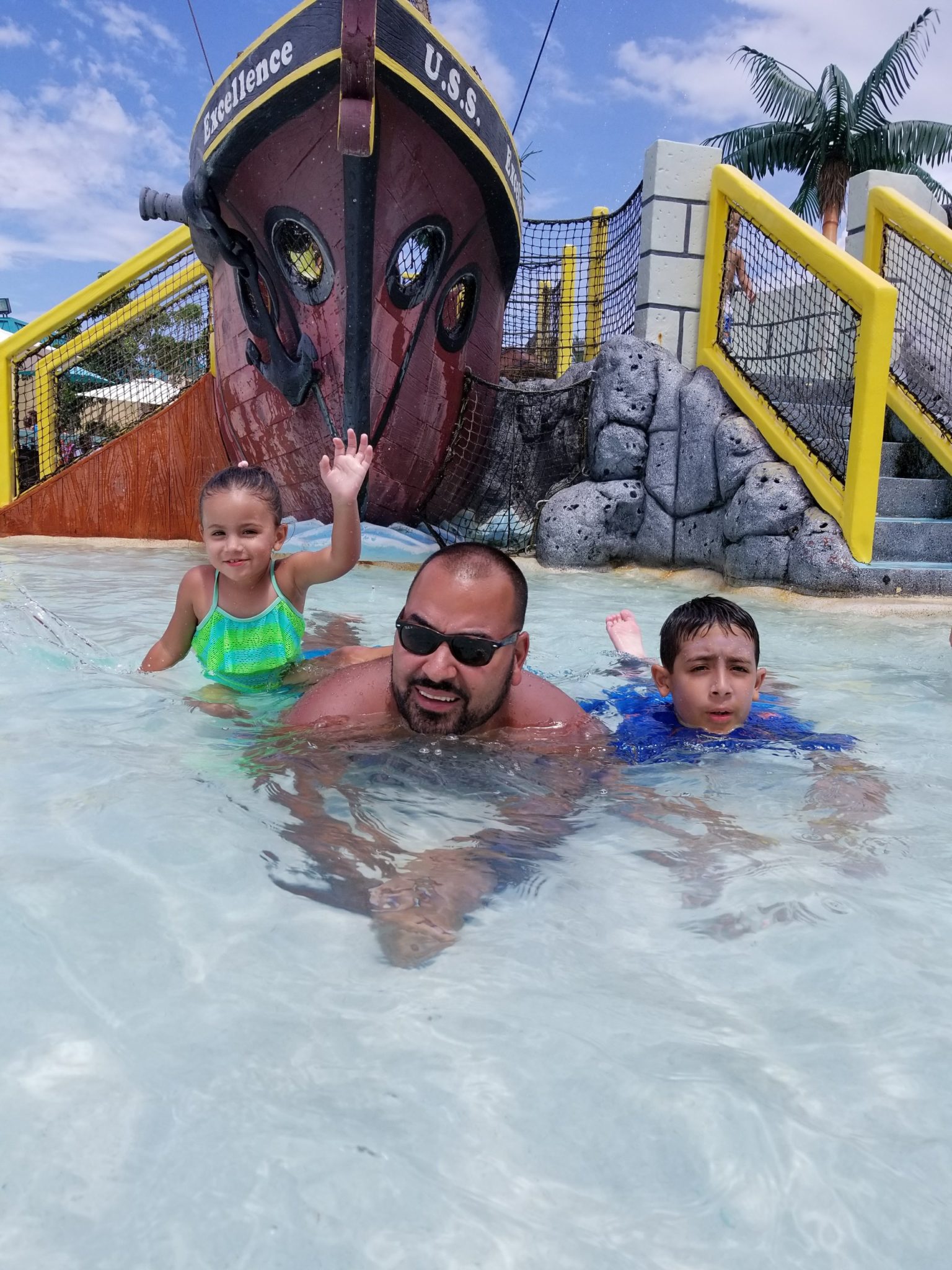 The easy access camera also made it so easy to double tap the side power button to get to the camera at any time, anywhere, and never miss an amazing shot. Including sliding my finger up or down on the screen to switch between front-facing and rear-facing camera with ease so that I could become part of the summer fun.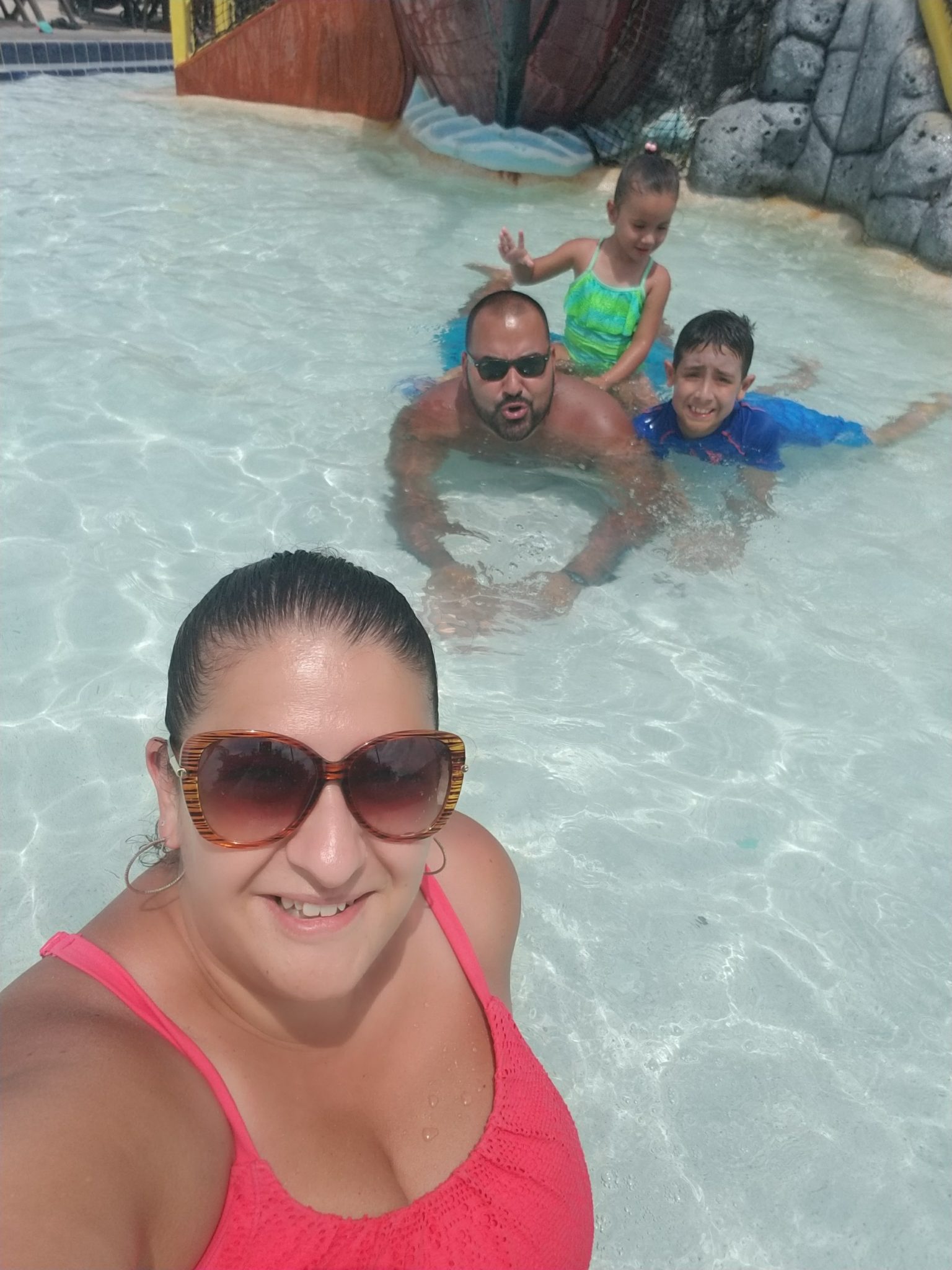 Another favorite feature of the Samsung Galaxy S8 is that you can capture great photos regardless of light, focus or motion. The rear camera features a bright F1.7 lense and large 1.4 pixels to bring in more light so even on a cloudy beach day I could capture great pics. We had so much fun vacationing in central Florida this summer and I wanted to capture every fun moment spent along the shoreline at Cocoa Beach.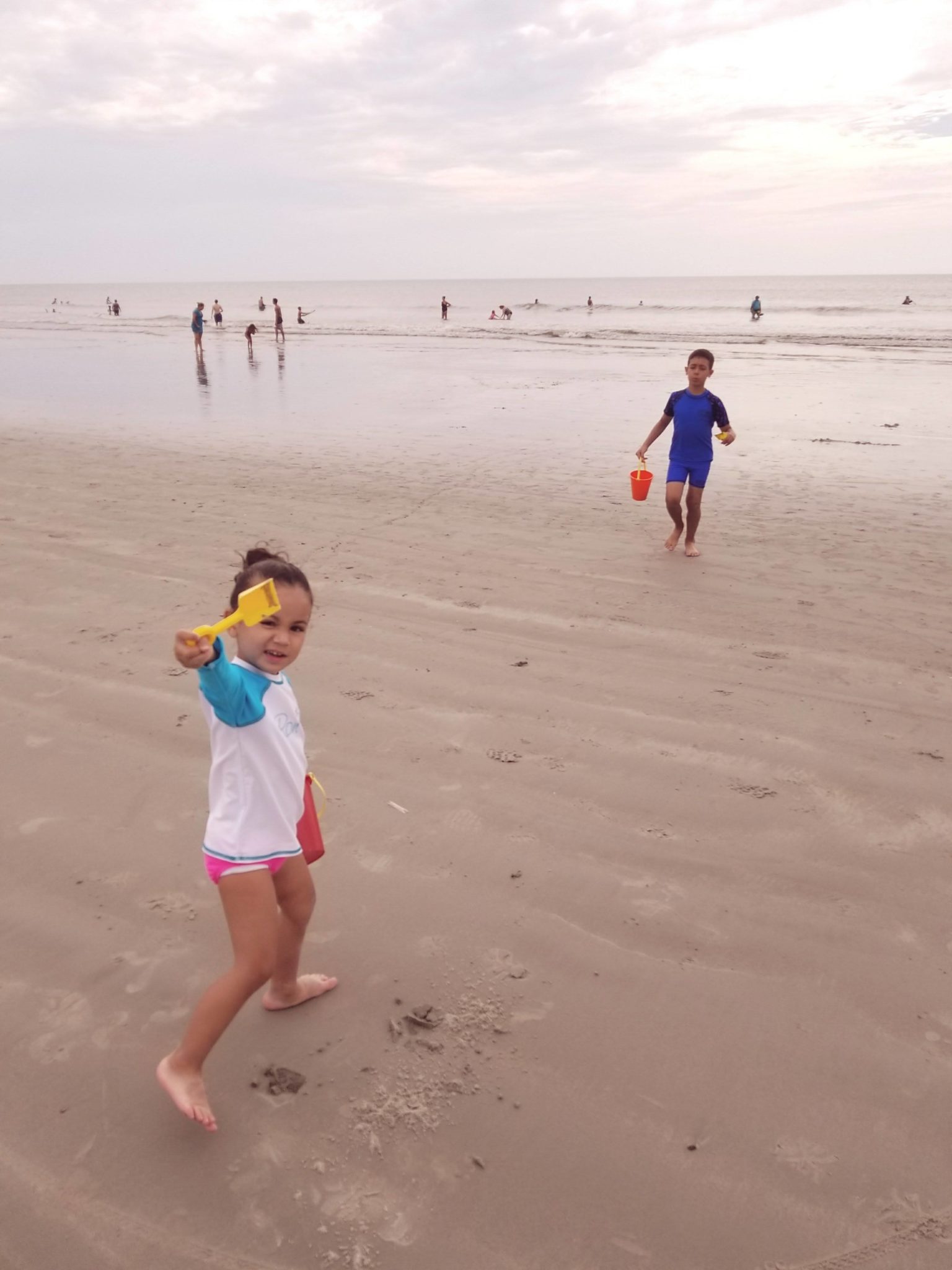 I also loved playing around with the Pro Mode features of the Samsung Galaxy S8. These great features allow you to adjust six settings similar to those on your average DSLR camera — perfect for capturing high-quality photos every time.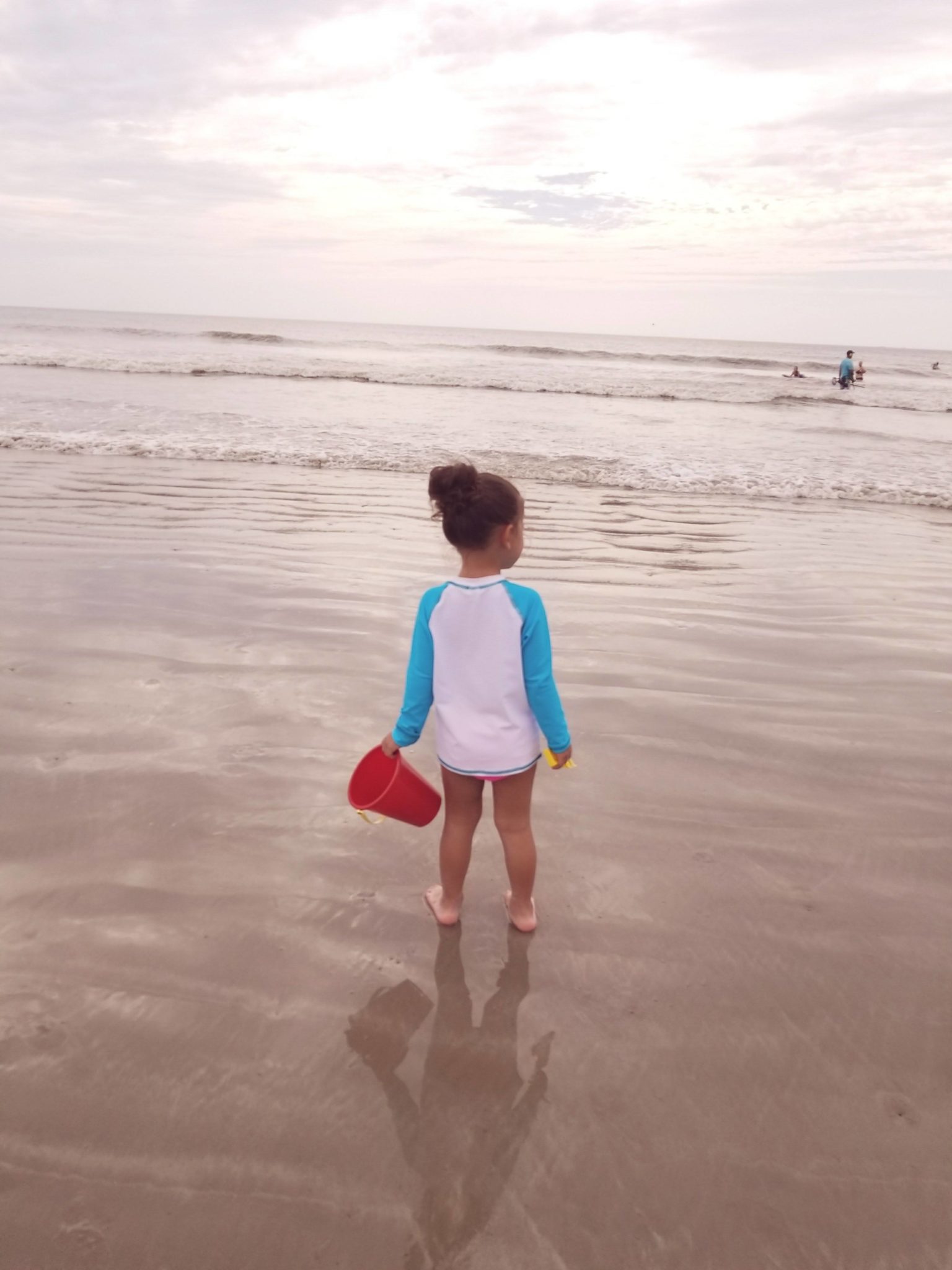 JBL Flip 4 – Waterproof Wireless Bluetooth Speaker
Now no summer memory would be complete without a soundtrack. Even my toddler would tell you that the JBL Flip 4 Bluetooth Speaker is a must this summer!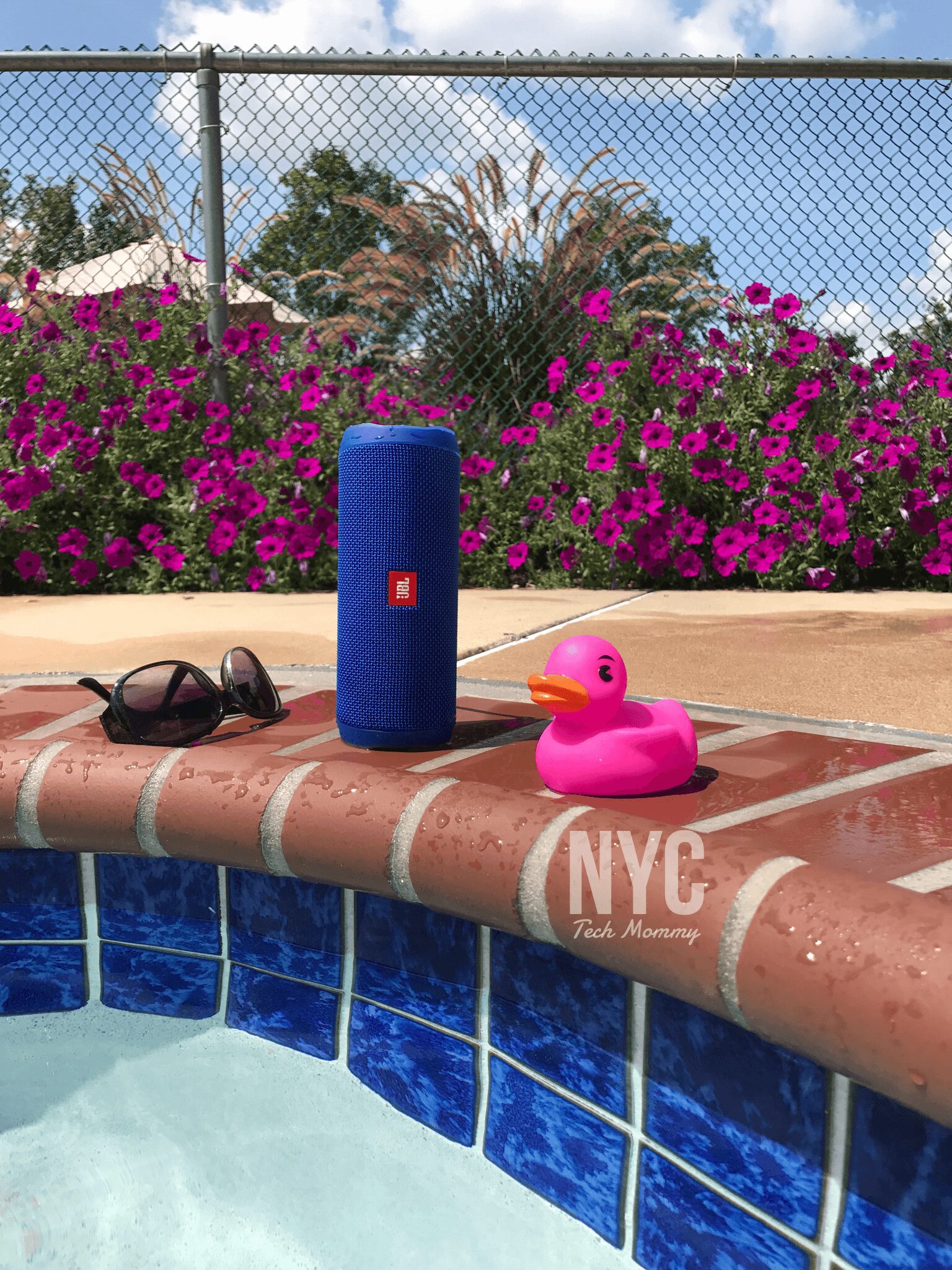 This fun little gadget is water-proof so it didn't matter if we were splashing around or sitting poolside, we were constantly jamming to our favorite tunes. This summer it so happens that the soundtrack to our lives is the Trolls soundtrack, because #toddlerlife. LOL! But I didn't mind, I'm a Justin Timberlake Fan too and if having the "Can't Stop the Feeling" track on replay makes her happy, then so be it!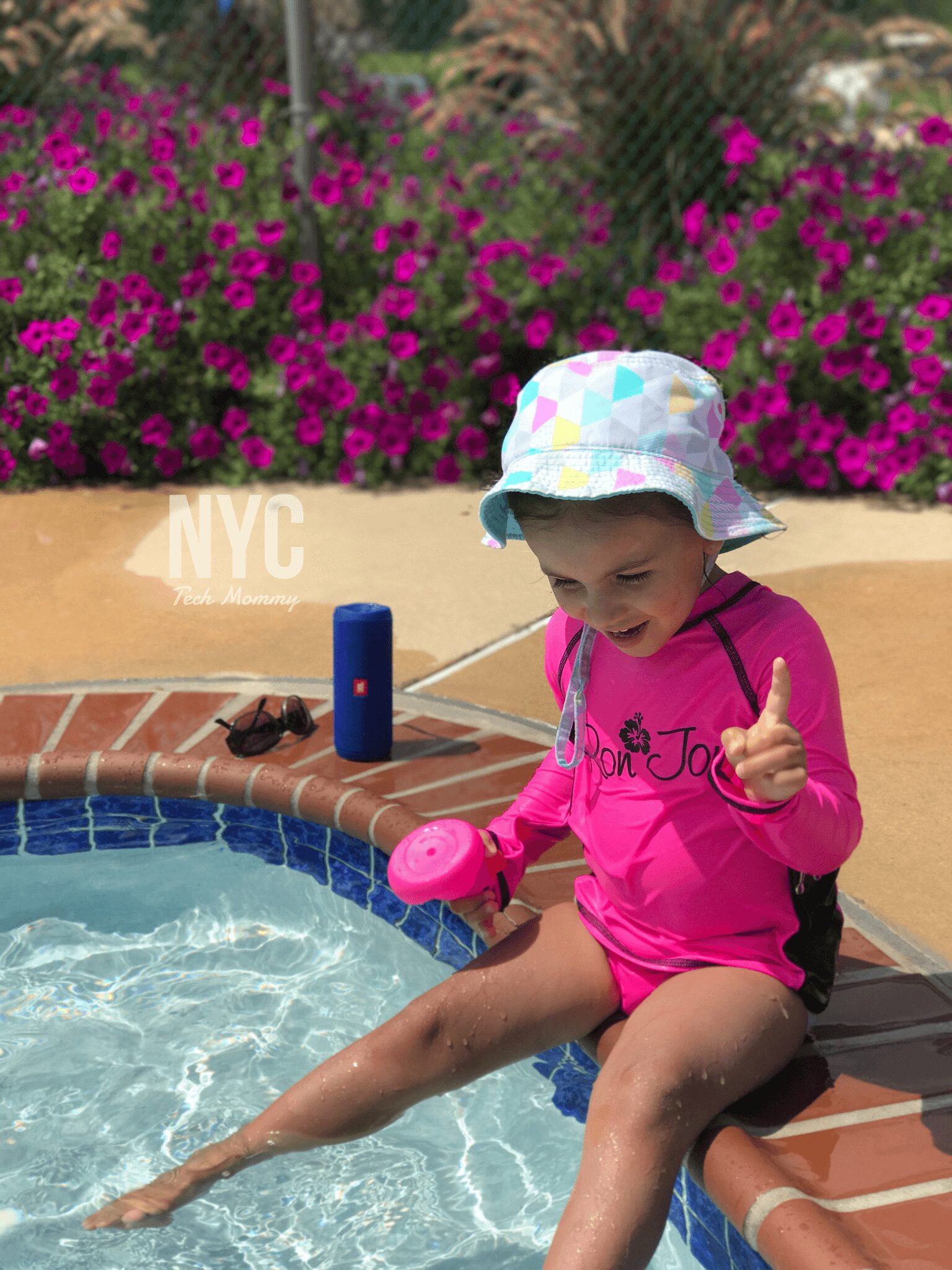 This mama is just happy watching her baby girl enjoy every little bit of summer and knowing that there won't be a time when we won't hear that song and remember all the fun we had together! Some of the funnest memories were made while splashing around at the pool this summer.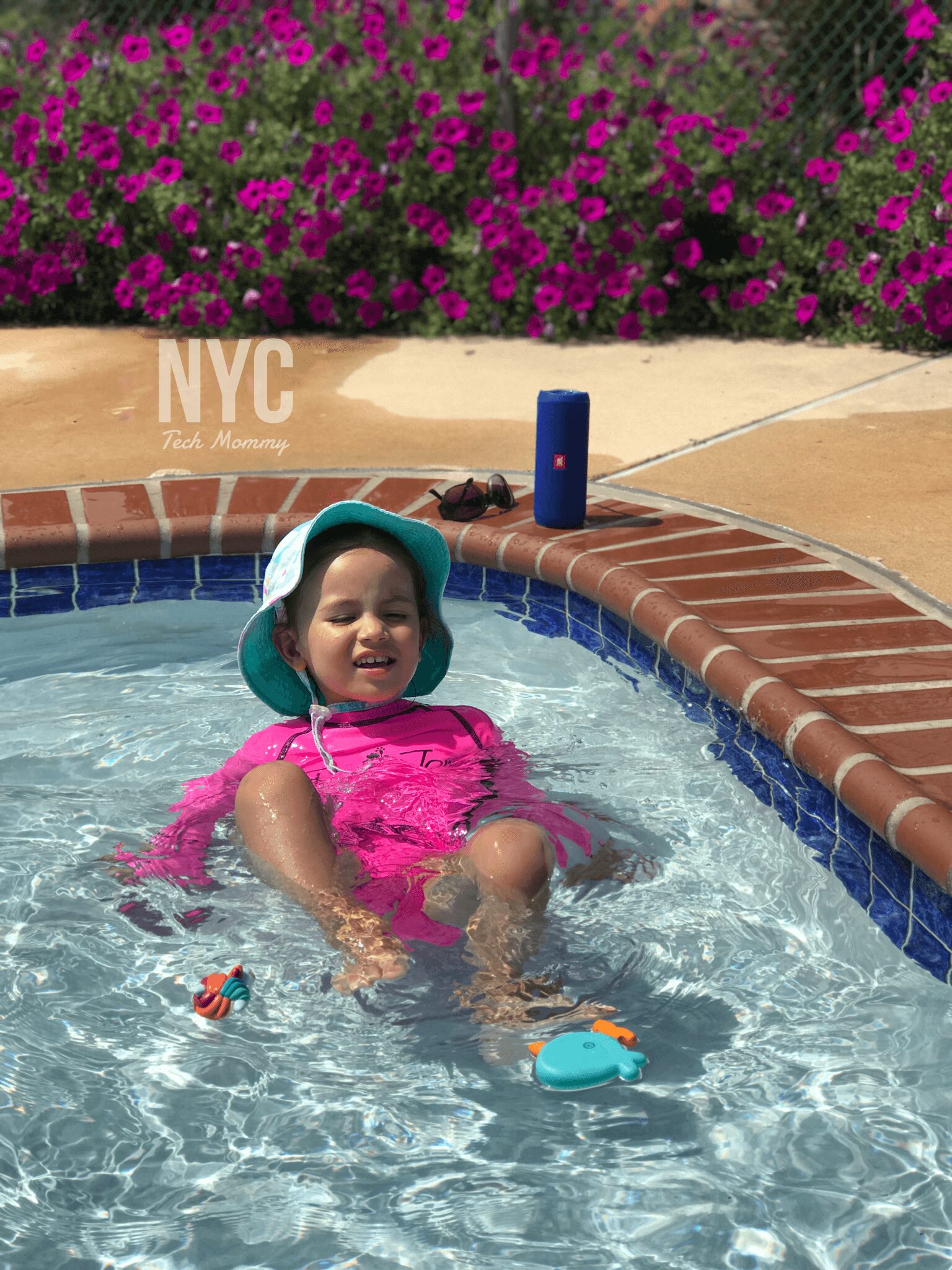 JBL Flip 4 is the newest generation of the award-winning Flip Series. With a new rugged and waterproof design, this portable speaker brings you all of the same qualities you loved in the 3rd generation with an amplified sound experience and the ability to connect to Siri and Google Now through the simple touch of a button.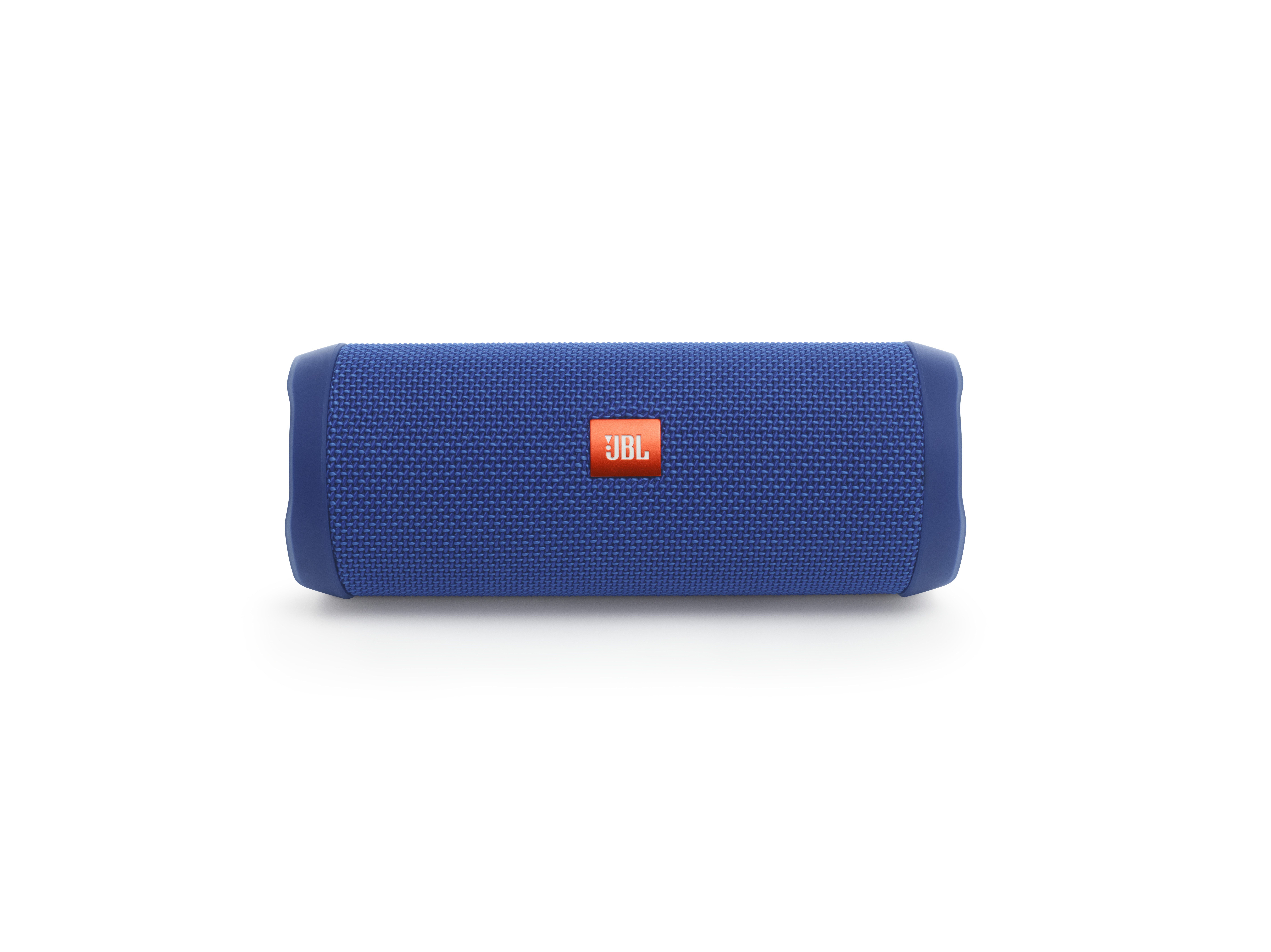 This neat bluetooth speaker also includes an increased battery life of up to 12 hours which was essential for long days spent poolside or at the beach. I particularly loved it's ability to stream wirelessly though 2 smartphones or tablets. It can also take crystal clear calls, and connects to other JBL speakers with JBL Connect+, without compromising the JBL sound experience. This made it perfect for either the husband or I to take control of the summer fun, even stay on top of our work calls when having a little summer fun with the kids.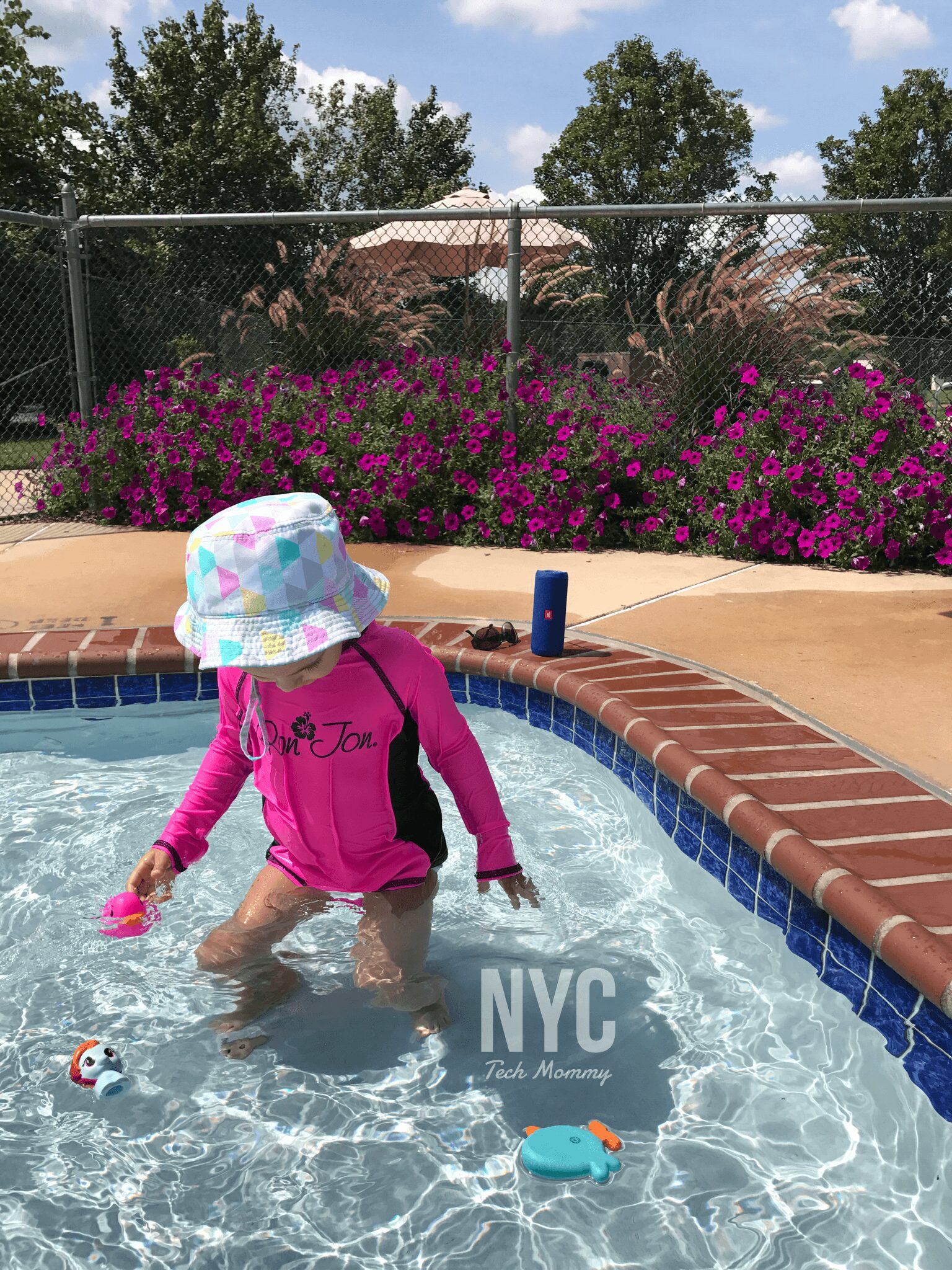 The Flip 4 is available in some great colors too — blue, black, red, grey, and teal.
Laguna Blue – The Smarter Towel
Once all the splashing fun was done it was time to dry up and I was glad we had a Laguna Blue SWIM towel to help with that! Laguna Blue Towels by Enviro-Linen aren't only soft. They're also super absorbent made with a unique knit that absorbs liquid faster and dries twice as quickly as any cotton towel I've ever used.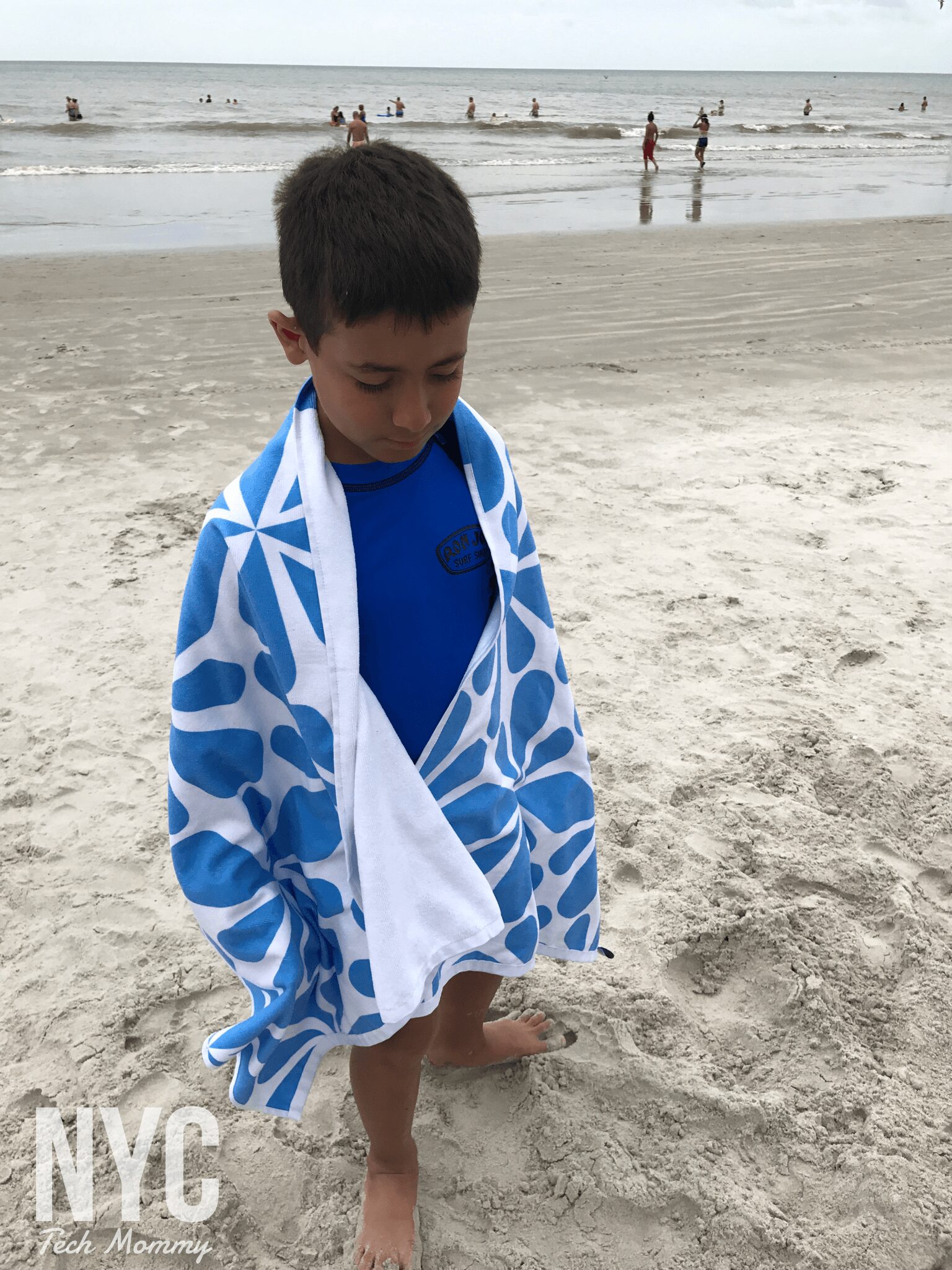 They're also antibacterial! Cotton towels can become transmitters of harmful germs such as MRSA. Laguna Blue towels are made from bacteria-resistant microfiber and that's a great way to keep my family healthy through the summer.
Laguna Blue's new SWIM towel is also great for travel since it's thin and not bulky like your usual beach towel. This made it so easy to fit in a suitcase and throw into any beach bag during our vacation at the beach.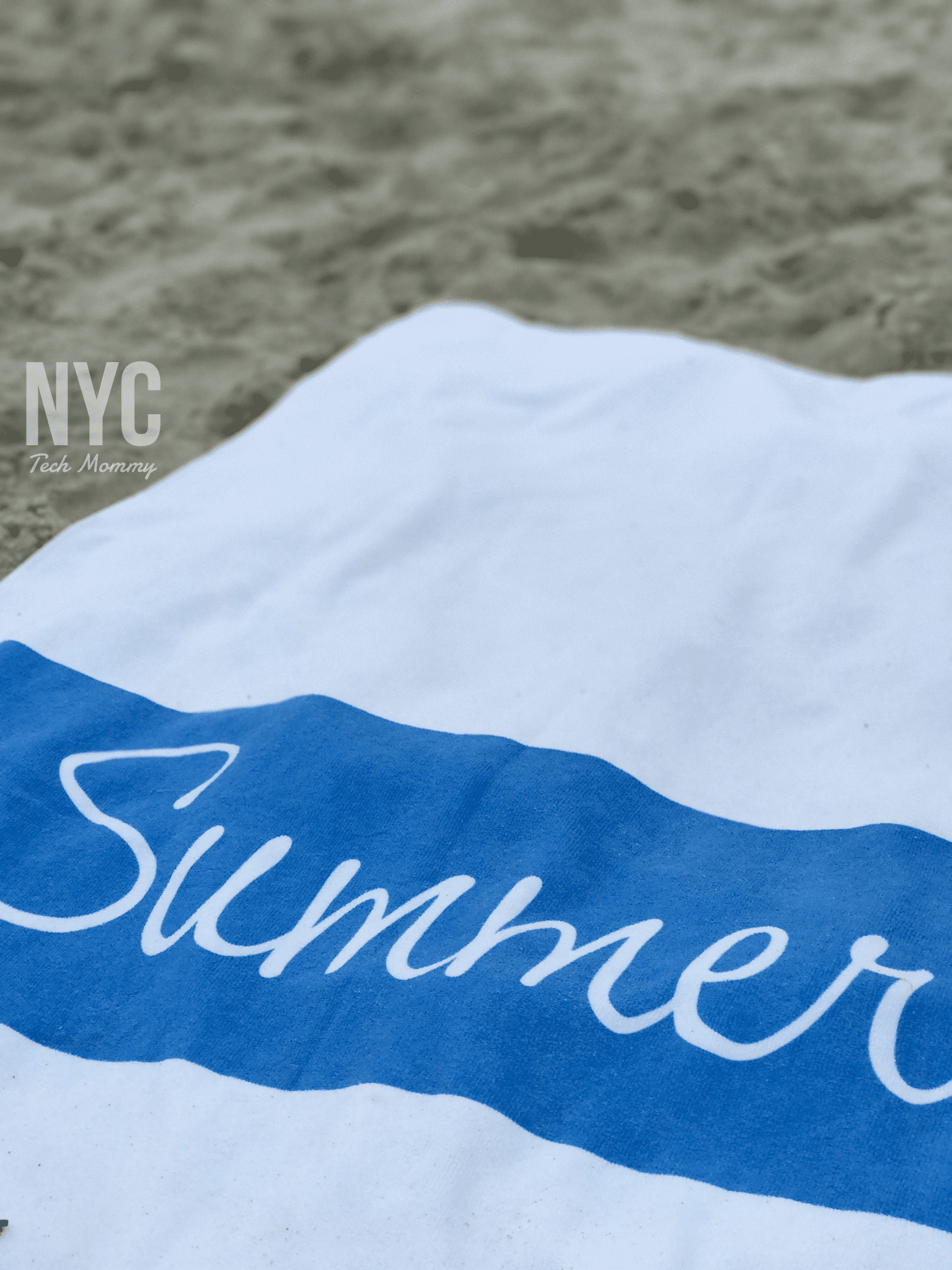 I loved the patterns too and the fact that it's reversible. Nothing screams summer like a great beach towel!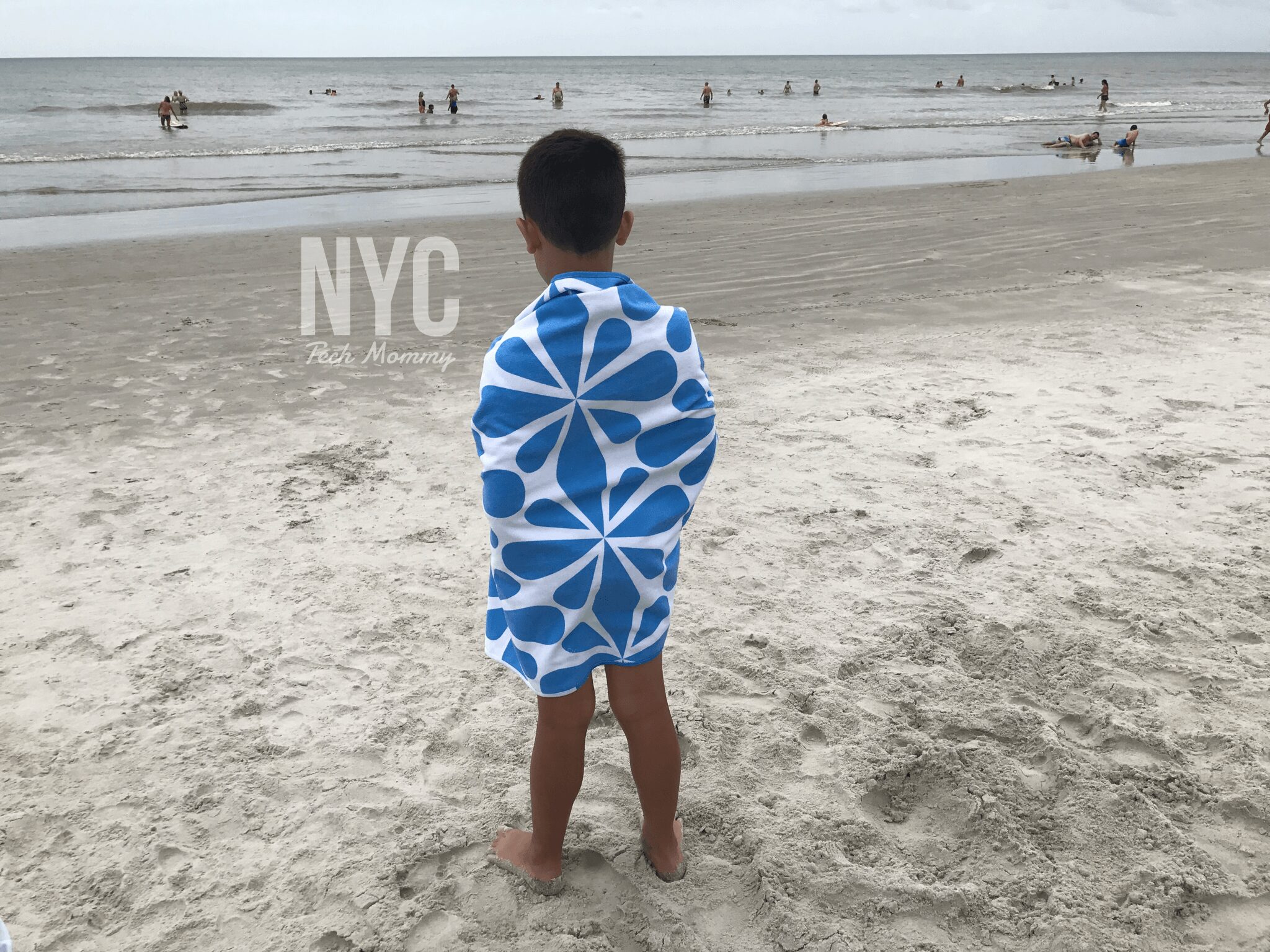 And if ALL that beach towel awesomeness wasn't enough, this towel is also non-linting, fade-resistant, and eco-friendly! Laguna Blue towels use less water and less energy during a machine wash, saving the environment and saving you money too!
But to be honest, the fact that it's quick drying and antibacterial made it possible to use a couple of times before needing a wash. And that was perfect for travel since there was no need to run to the hotel laundromat to wash our towels after every single use. We could better spend our time making more summer memories instead of waiting around for the wash to be done!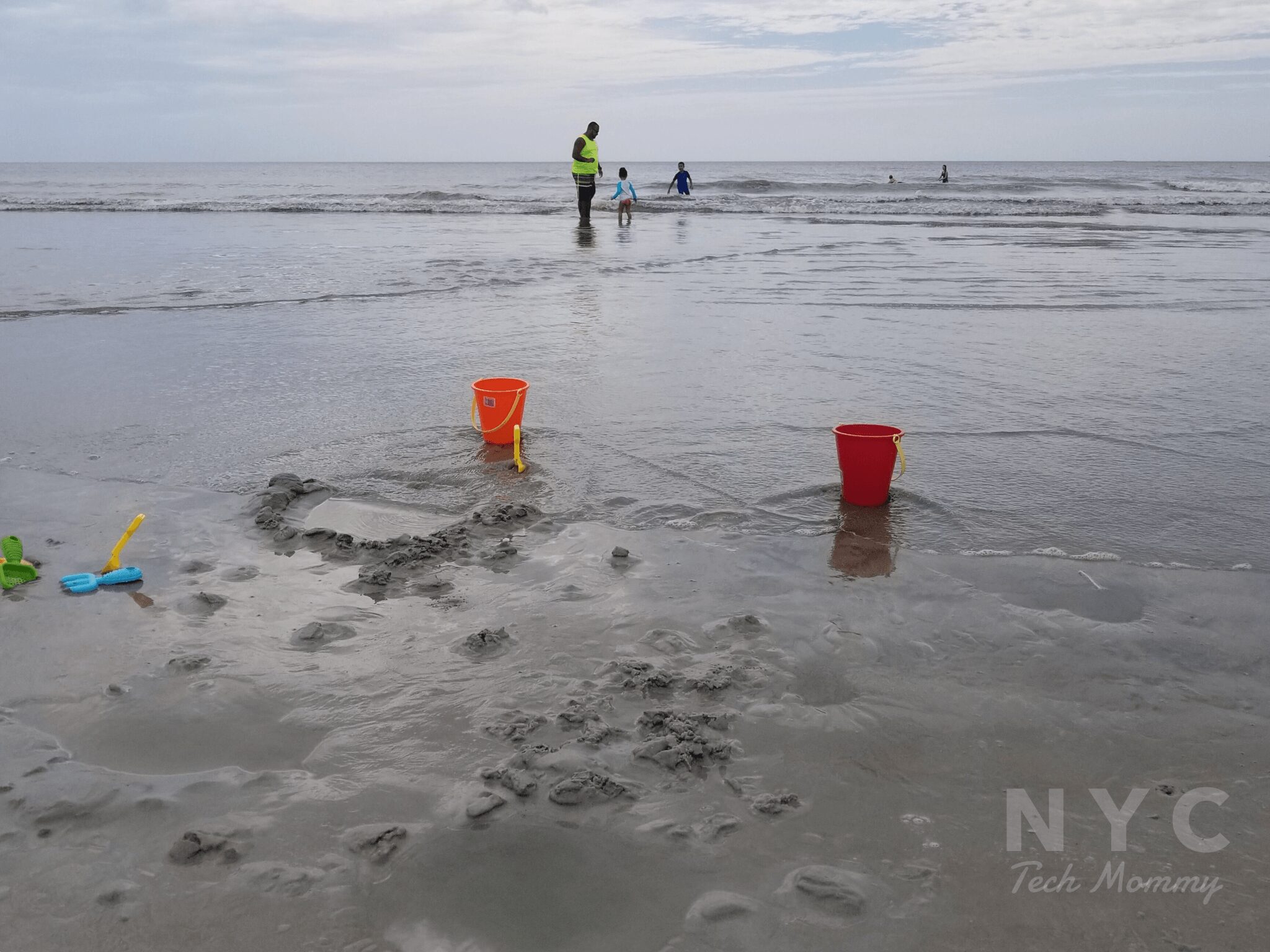 These summer memories just wouldn't have been possible without my 3 summer must haves that can take a big splash. And even though summer is almost over I think there are still a few more summer memories to be made! Like I said we're trying to squeeze as much fun as we possibly can out of it. 😉
Did you remember to 'PIN' this?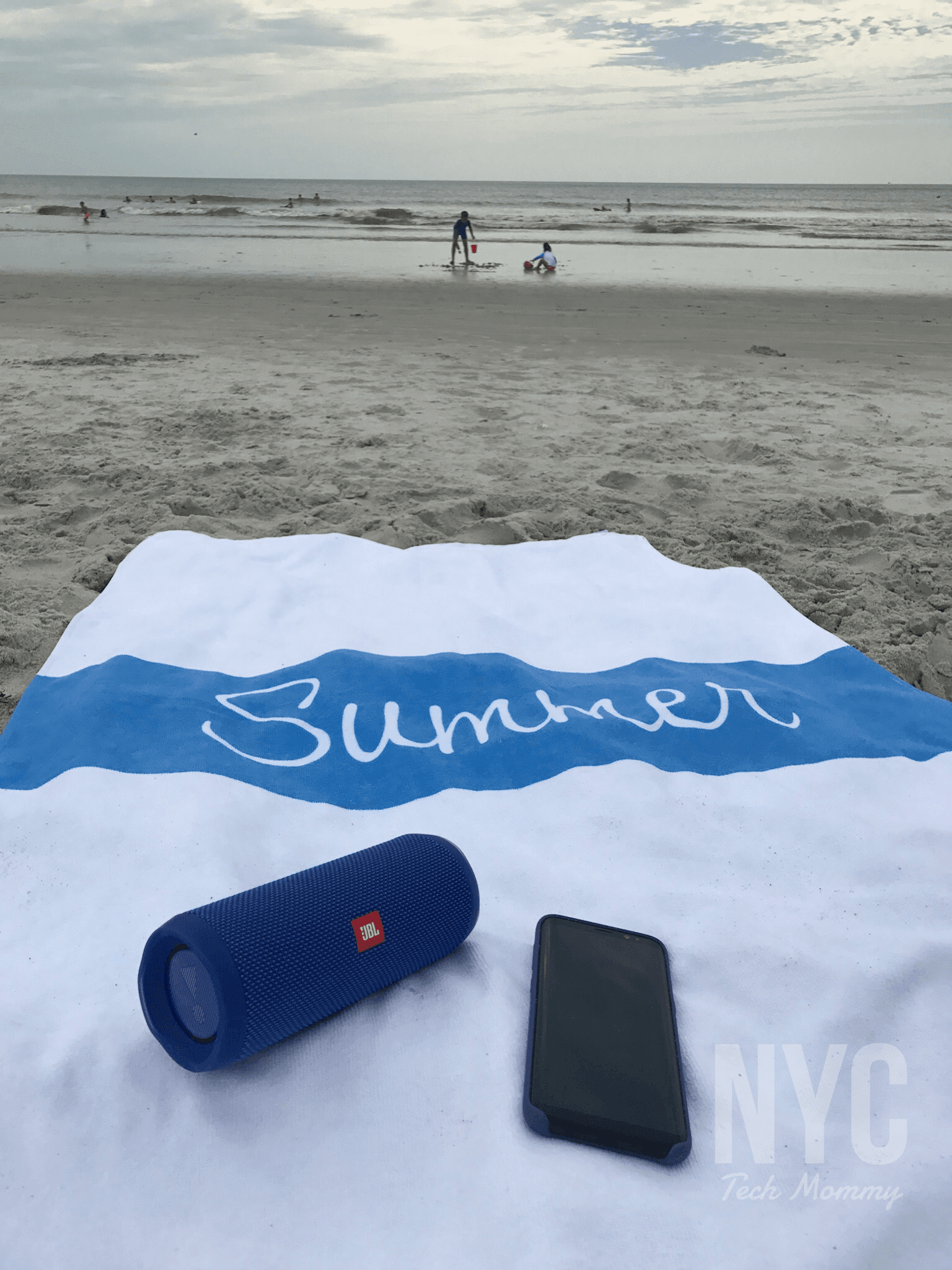 What are some of your favorite summer memories?
---
This post may include affiliate links meaning that we make a small commission for any purchases made, without it affecting the price you pay. Thanks for supporting NYCTechMommy!
You May Also Like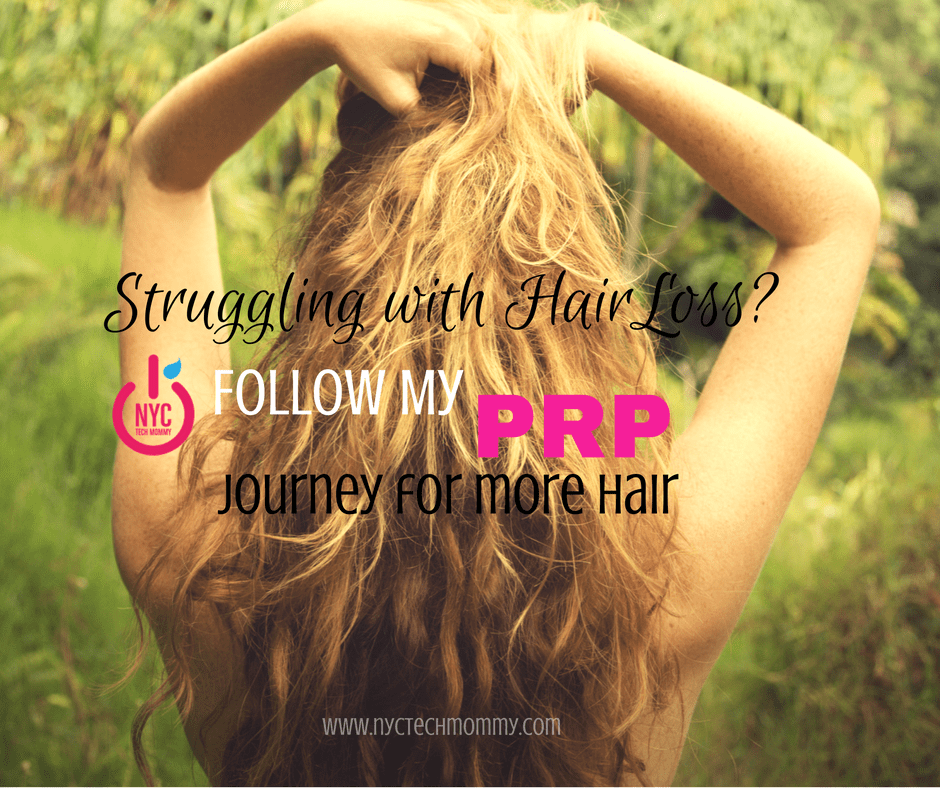 September 23, 2016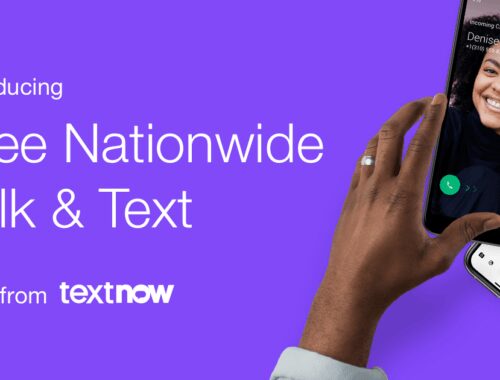 January 31, 2020