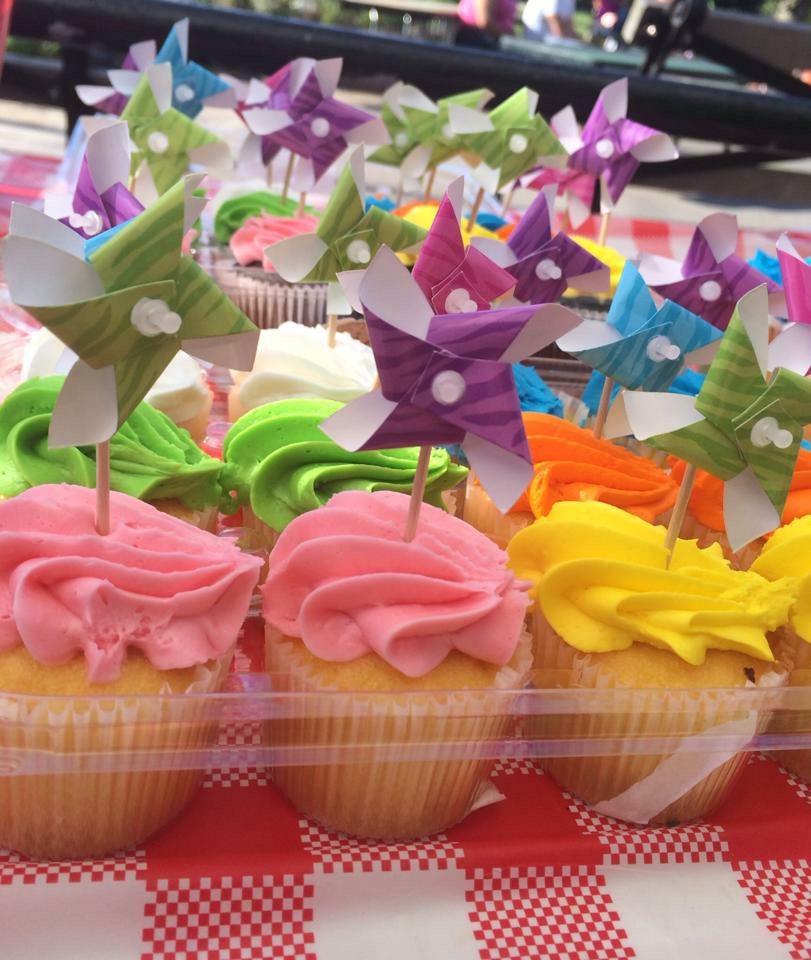 5 Tips for Planning the Perfect Summer Birthday Party
May 27, 2015
Glad you stopped by because I have some super simple tips to share that will help you plan the perfect Summer Birthday Party.
My son's birthday is once again quickly approaching. This year as I begin planning his birthday party I'm keeping in mind what worked well last year and what I should try to do again this year.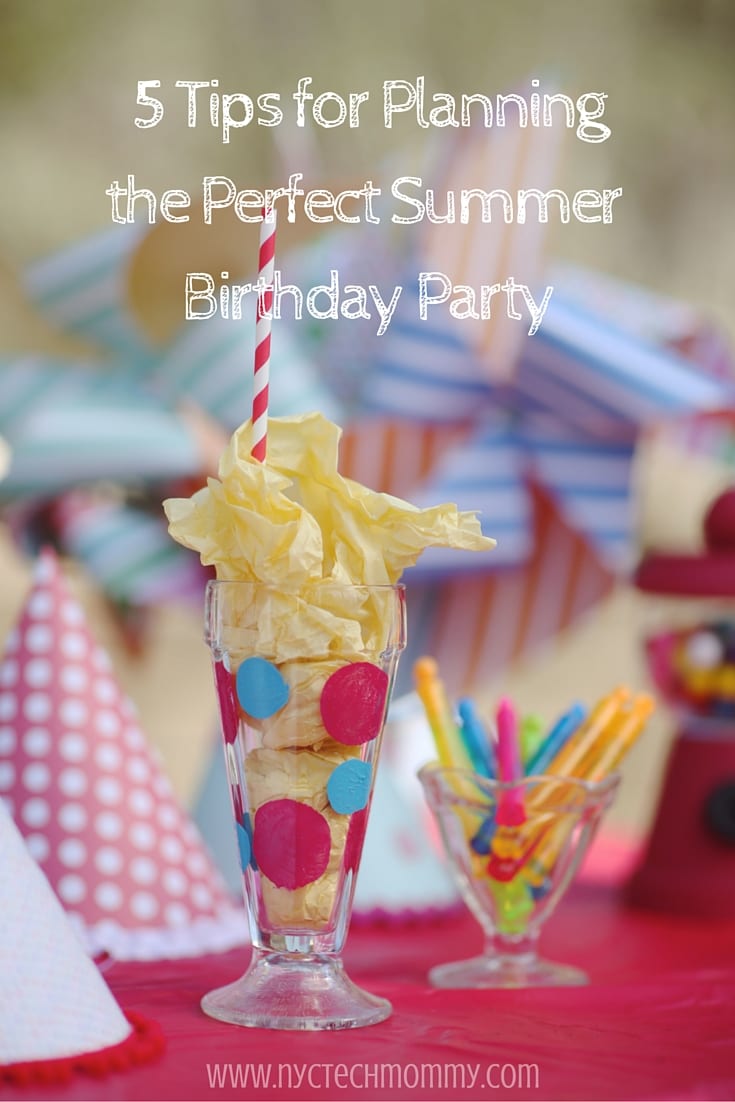 My son was born on a perfect summer's day. It also happened to be the last day of school. Horrayyyy! Every year since his birth it's been a huge celebration around here, not only because it's his birthday but also because it's the end of the school year, and you know what that means… SUMMER IS HERE!
Once June rolls in we begin the official birthday countdown and I start planning the ultimate summer birthday party. Last year my son had the genius idea to have the party at our local park playground. I say it was a genius idea because it was tons of FUN, so simple to put together and the location was FREE!
So keeping with the summer theme and at the request of the birthday boy himself, last year we had a picnic summer birthday party at the playground. I had so much fun putting this together and the kids really enjoyed themselves. The parents loved how simple it was too! From the foods to the activities, the location lent itself to so much SUMMER FUN.
Hope to give you a little inspiration! Read on to learn my 5 Tips for Planning the Perfect Summer Birthday Party!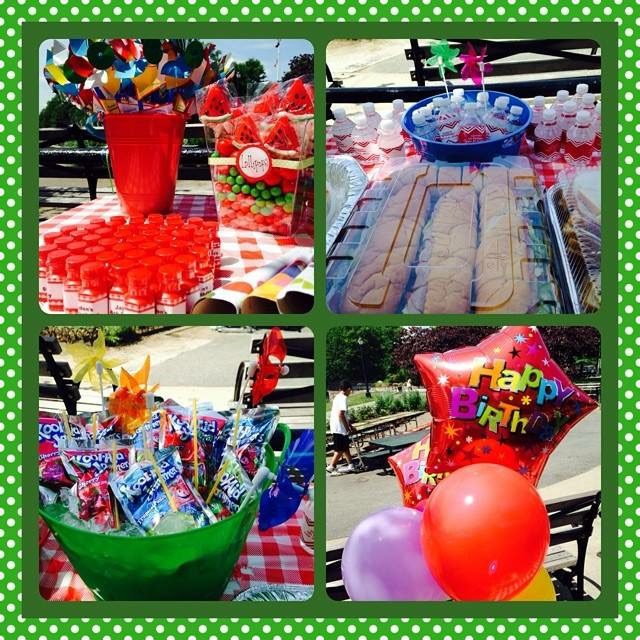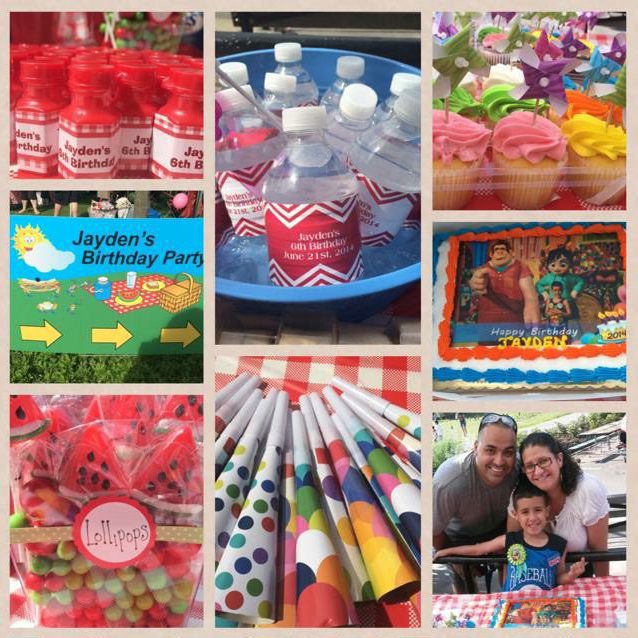 My son's birthday party last year was a huge success (still patting myself on the back for that one. lol).  As I plan this year's summer birthday party there are a few things I want to keep in mind.  These worked well last year so I hope they will help you as well. Read on for my 5 Tips for Planning the Perfect Summer Birthday Party!
*This page contains affiliate links.  What this means is that by making a purchase through these links I will receive a commission, without it affecting the price you pay.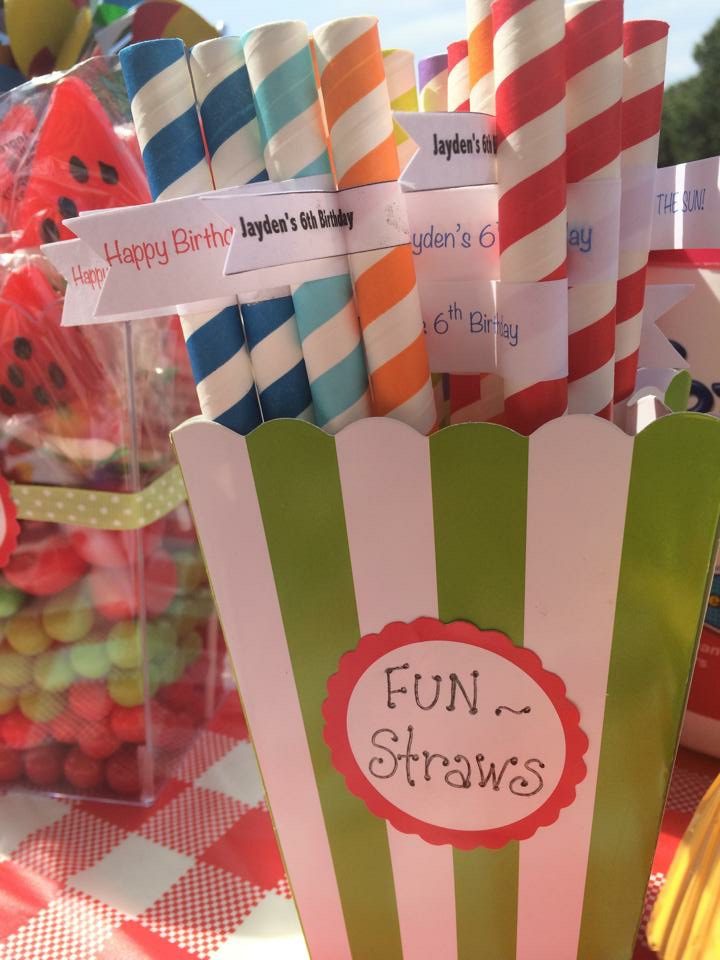 5 Tips For Planning the Perfect Summer Birthday Party
Keep it SIMPLE
Plan an event that is easy to set up and easy to clean up afterwards. Something that won't break the bank and that all will enjoy, especially the birthday child. A picnic in the park was the perfect option for us! We also kept it simple with pre-served portions of potato salad (served in take-out containers I found on Amazon), pre-cut sandwiches and snacks, individual sized chips, juice boxes, water bottles, cookies and cupcakes (no messy cake cutting)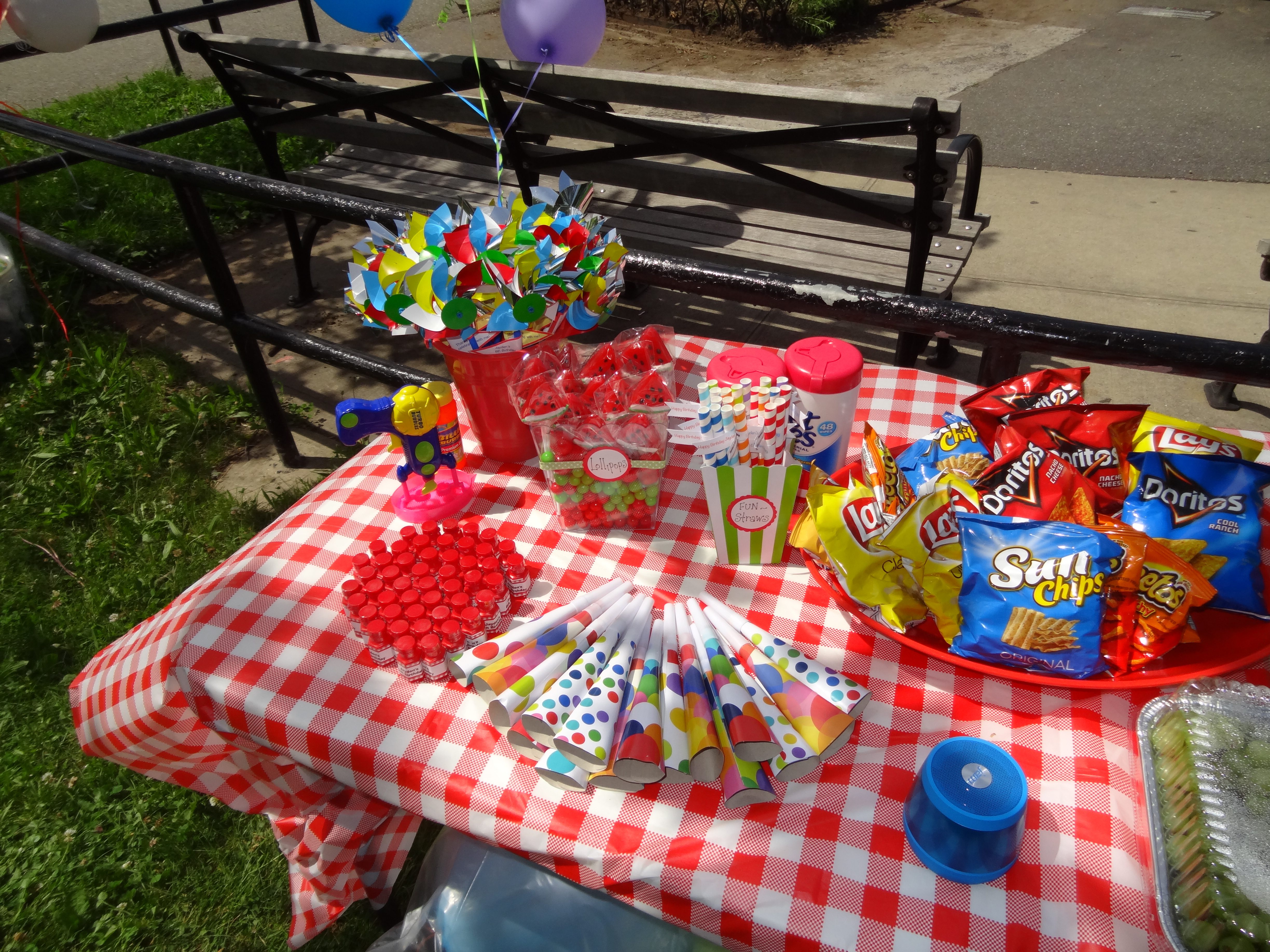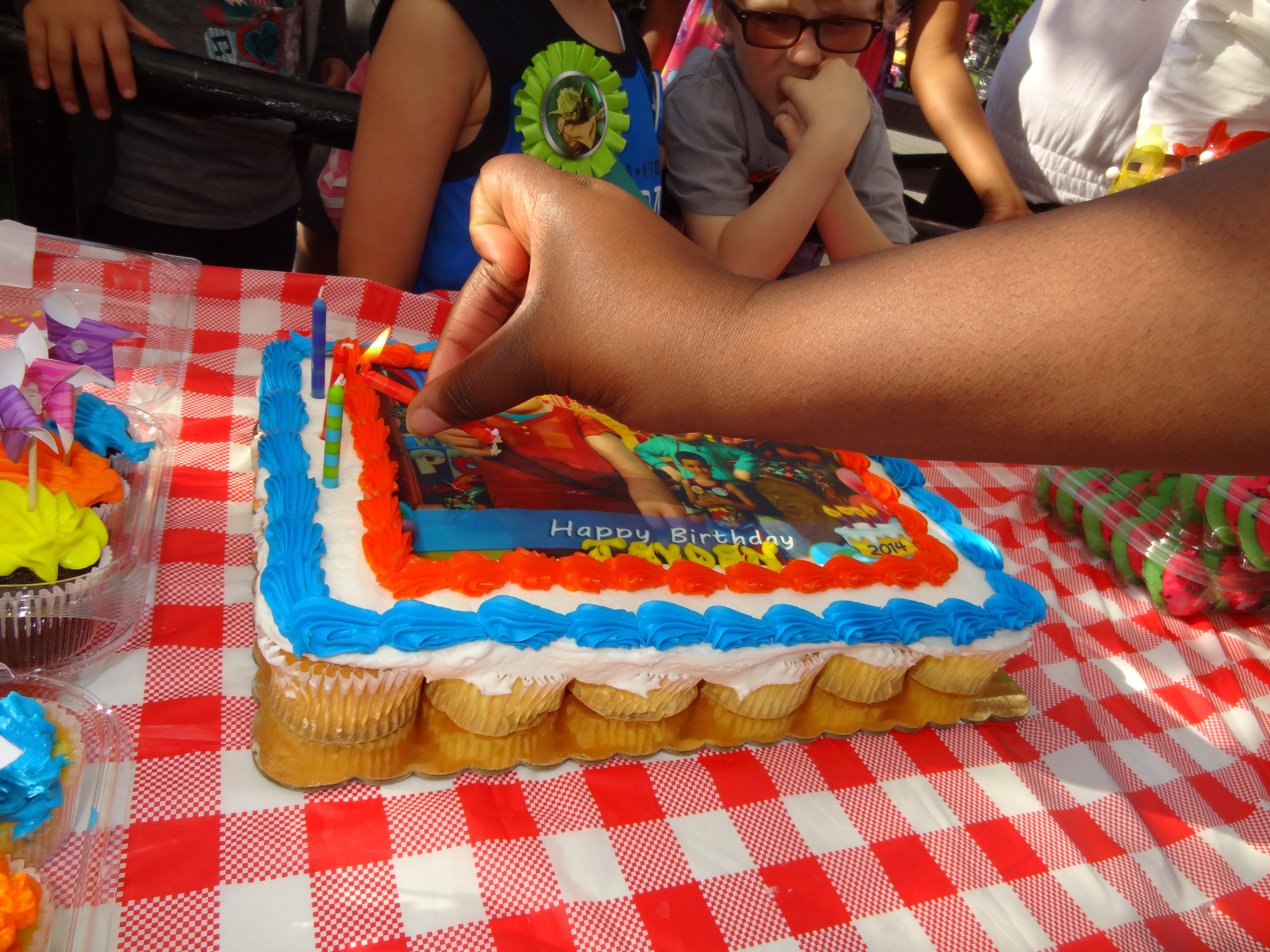 We used everything disposable and put to use things we already had laying around. We brought the ol' beach chairs to the park for our guests to sit on. We had picnic blankets available too. We also brought some of my sons outdoor toys for the kids to play with — balls, bats, sidewalk chalk, you get the idea. Putting it all together didn't break the bank and was super simple to set up and clean up afterwards.
Keep it CONVENIENT
We chose the park because it was so convenient and FREE — no crazy rental fees for a space we could only use for a couple of hours. The park was perfect because we stayed as long as we wanted and our guests/parents/kids were able to move about freely in a large open space. We also chose it because it was an easy local spot for all to get to. I know you are probably thinking "what if it rains?" Well we did have a Plan B and set up a rain date just in case.
We also purchased 2 inexpensive canopies (On sale for under $25 on Amazon). We put these up not only in case it rained but also to provide a bit of shade for our guests. We made sure to keep tabs on the weather as the big summer birthday party day approached and were lucky that it didn't rain.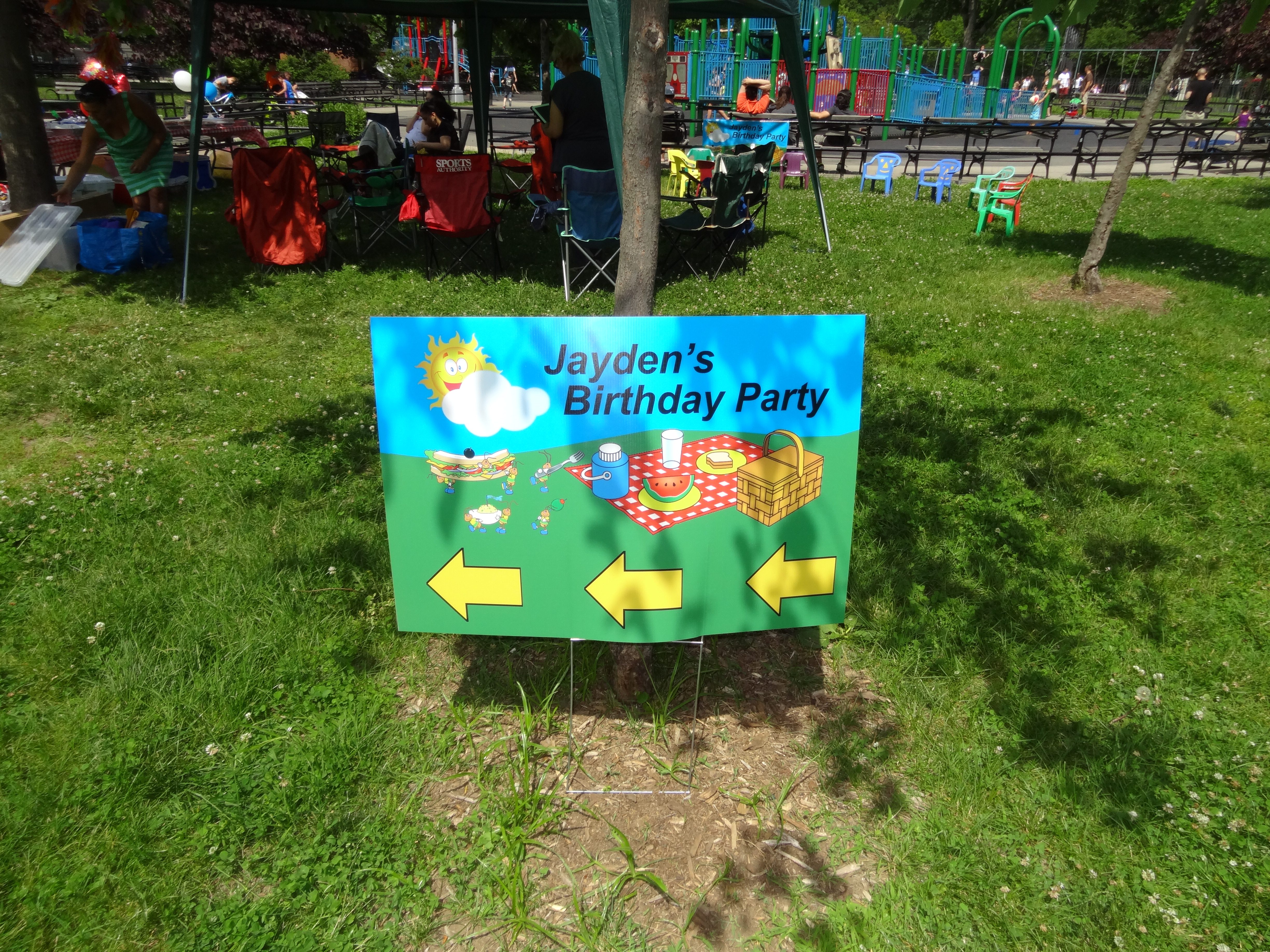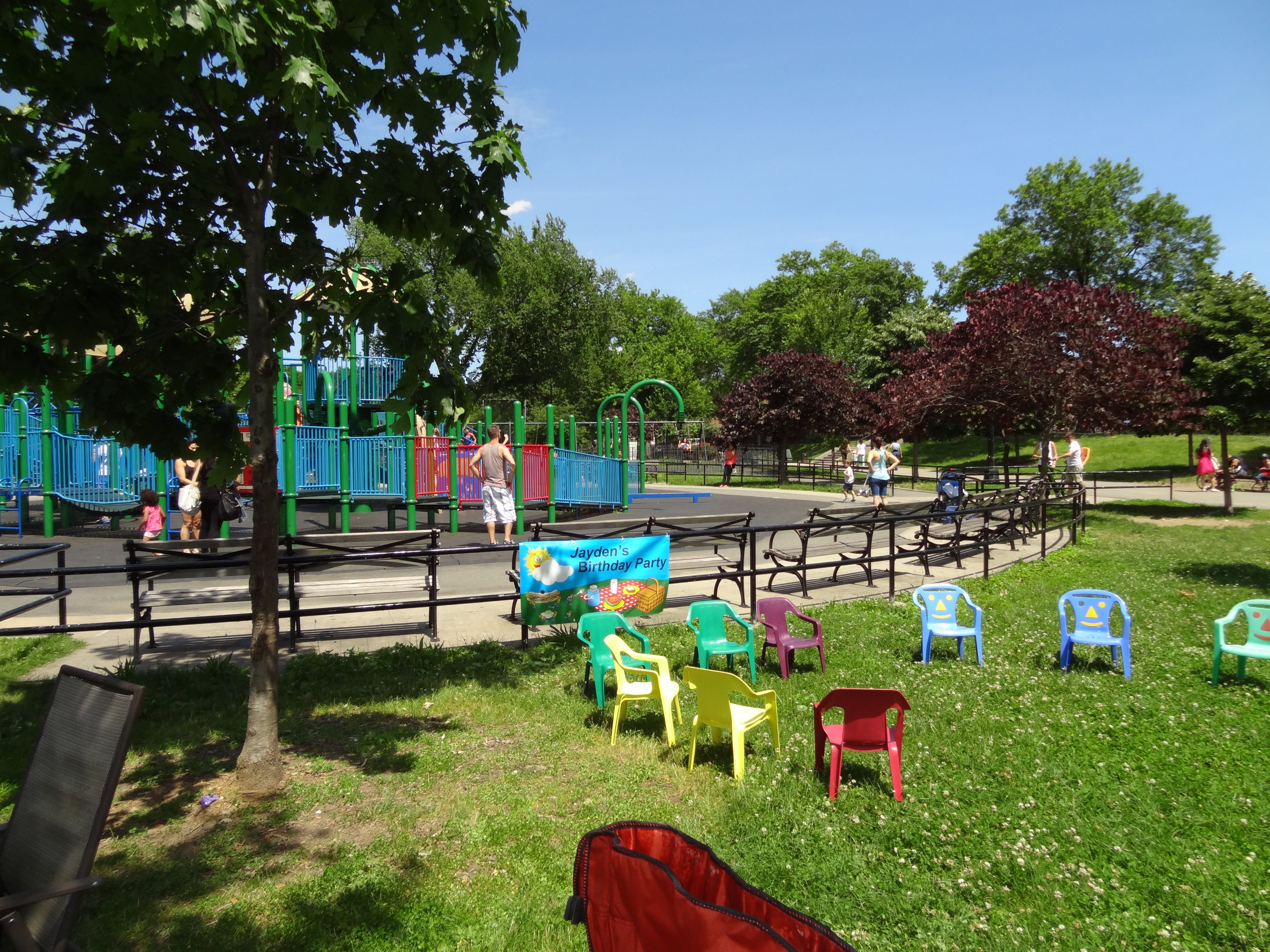 Keep it FUN
It's all about the kids! Sometimes kids parties turn into adult events. Don't fall into that trap. Set up some games to keep the kids active and the parents engaged. The fact that we chose to have the party at the park made this an easy task! The kids played in the playground and the parents had to monitor since it was a few feet away from where we had actually set up camp. The kids played ball in the field, which also required parents to tag along since it was a few feet away.  We had sack races and a piñata. The kids played with bubbles, beach balls and sidewalk chalk.  Everyone was engaged in FUN the entire time!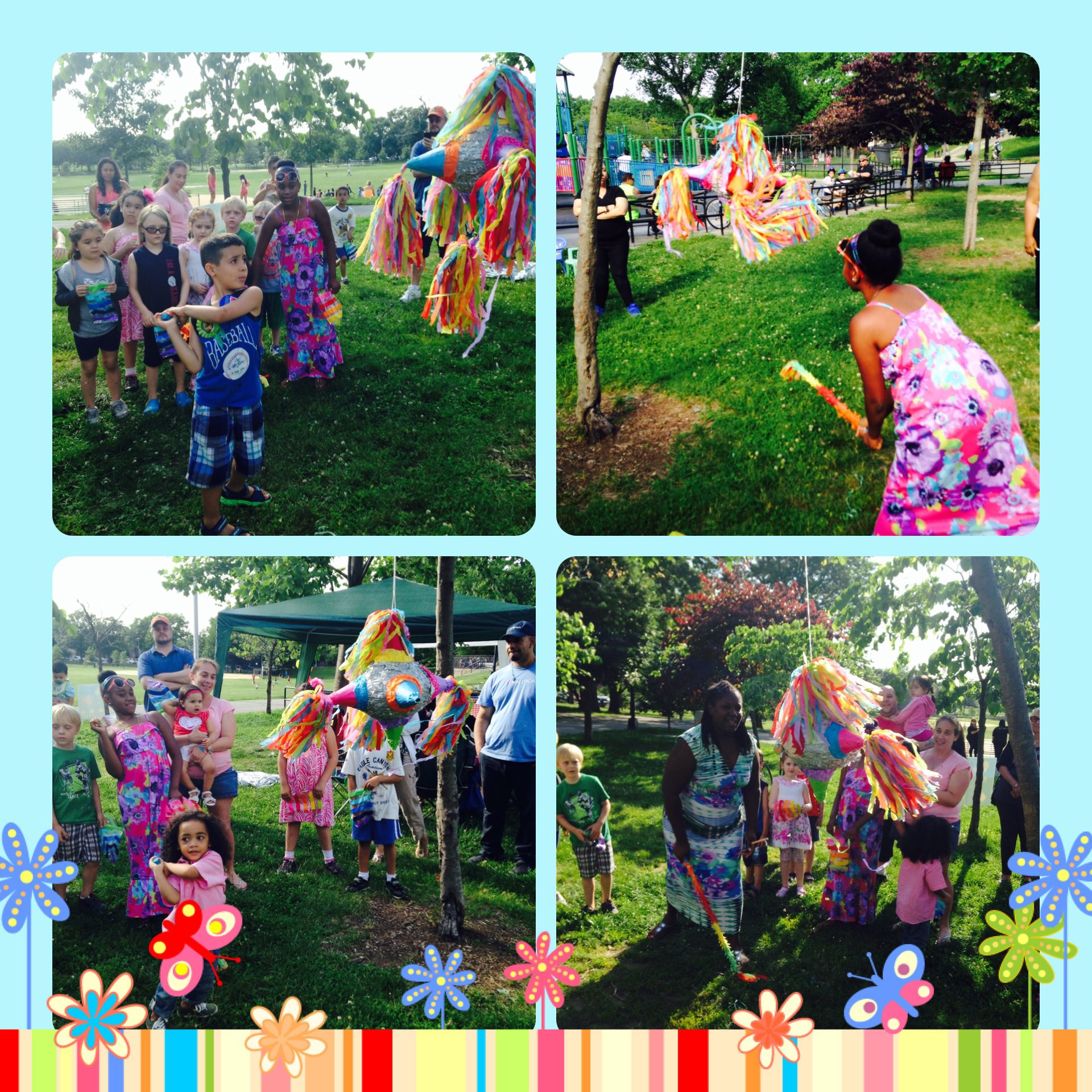 Keep it OUTDOORS
It's summertime!  No one wants to spend a beautiful summer day indoors. Use summer to your advantage and get outdoors. Backyards, parks, playgrounds, pools, even the beach are great places to host a summer birthday party. If you must do a play or party center make sure they have some sort of outdoor space you can use.  The kids love being outdoors!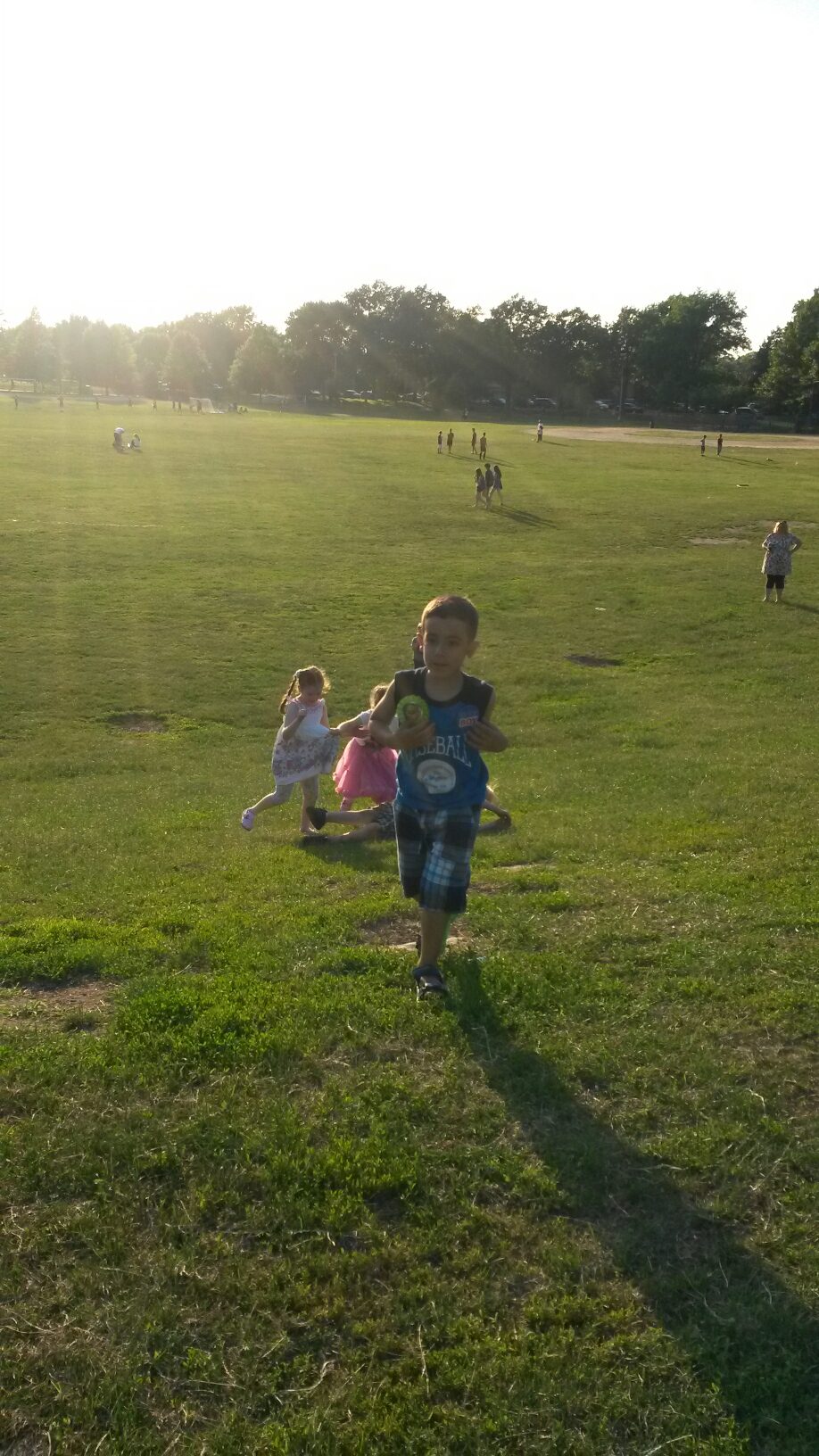 Keep it TECHY
Use Apps
There are also great apps out there that can help you find the advice and services you need. One app that I have found super useful is the MomCo app. I love using my MomCo app to gather tips from other moms. I recently logged into the Forum section and noticed a mom asking for birthday party theme ideas. Perfect!  Moms shared so many great ideas. I was so inspired by all their fun ideas that it made me wish I had more kids so I could plan more birthday parties! Hahaha! I'm taking notes though and plan to incorporate some of their great ideas into the two parties that I am planning this year. 🙂
Use the web
I also used my tech to help me get needed tasks done.  For example, I used my computer to create and print out an easy invitation to share with my son's classmates. I used Punchbowl to send out online invitations to family members and friends. I shopped online for the essentials I needed. I bought small take out containers for our pre-served potato salad on Amazon and ordered party supplies from Party City and Oriental Trading. Again remember, use technology to your advantage!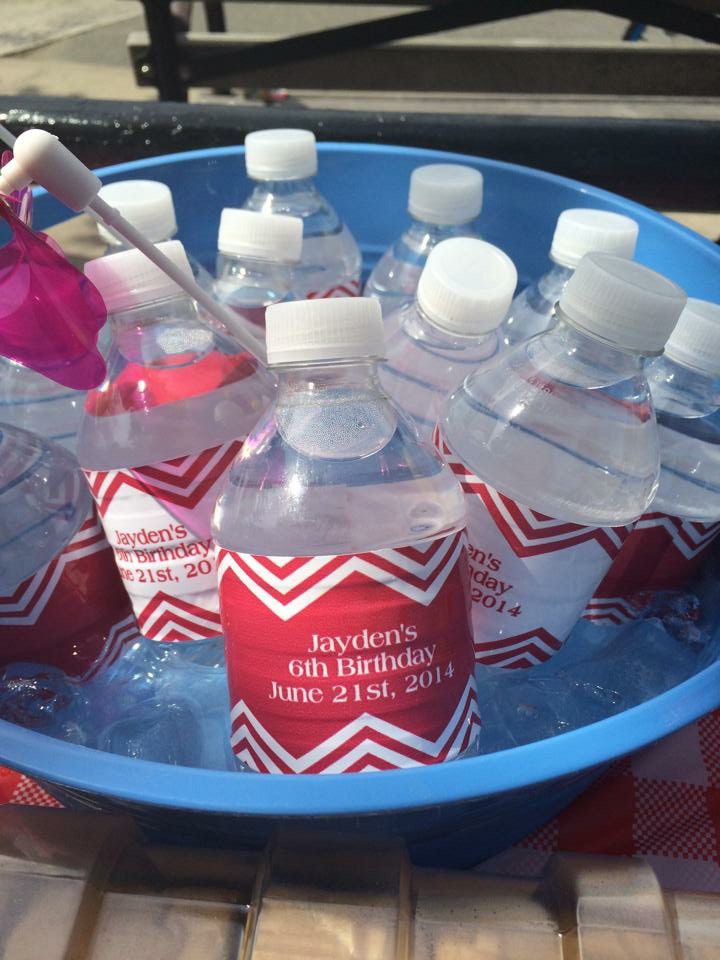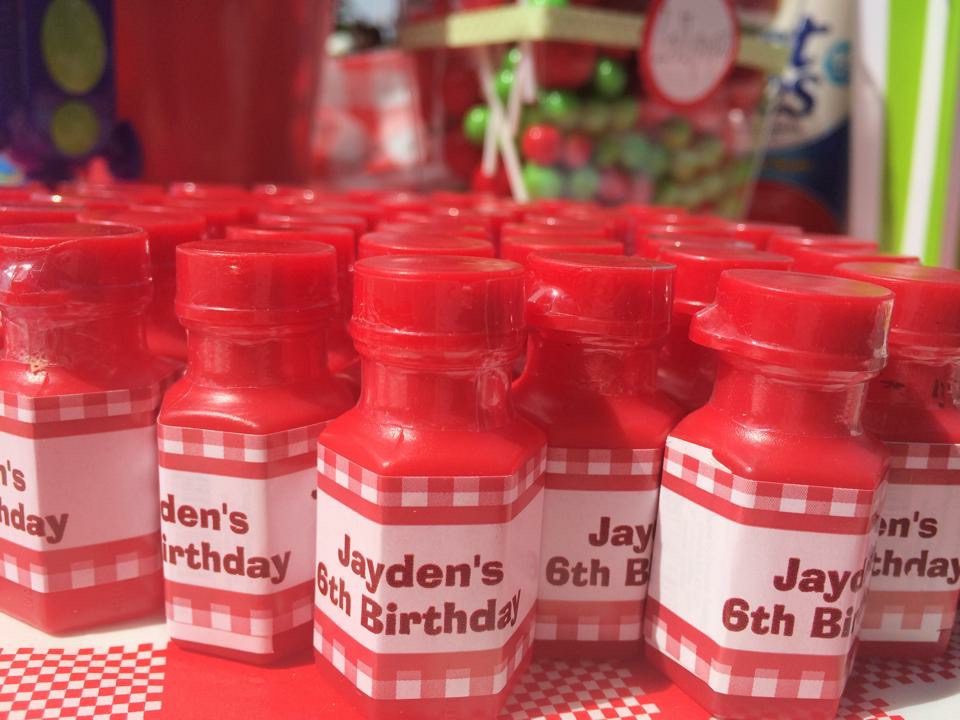 And Use Pinterest, Of Course!
Use technology to your advantage! I can't stress this enough. Get on the computer and do a little research during your planning. If you follow my posts, then you know I love Pinterest.  I love finding cool ideas to add to my Kid's Birthday Party Boards. There is so much inspiration out there! No need to re-invent the wheel when planning your kid's next birthday party.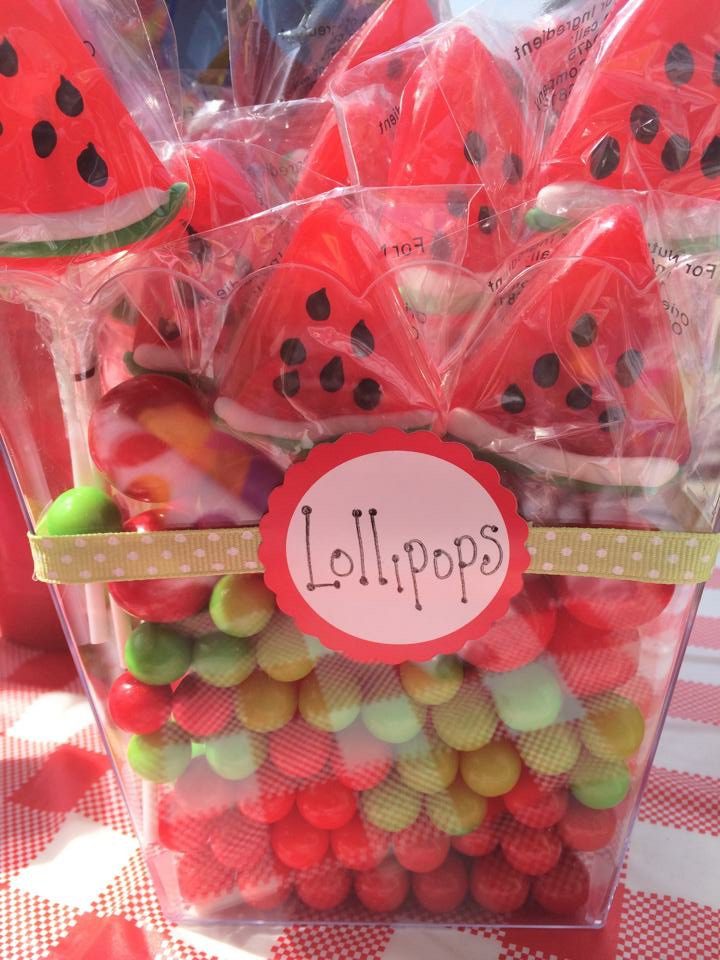 If you still need a little more inspiration when planning your kid's summer birthday party, below is the Pinterest board I put together last year when planning my son's Picnic Birthday Party .  It was my go-to place for everything!
Follow NYC Tech Mommy's board Picnic Party on Pinterest.
Need a Little More Party Planning Inspiration?
This year my son wants a Minecraft Party. Minecraft is his latest obsession! When I asked him where we should have this party, guess what he responded? THE PARK! So yes, we are having another birthday party at the park this year. He loved last year's summer birthday party at the park so much that he refuses to have it anywhere else.
And I already started a new Pinterest board to help me plan this year's Epic Minecraft Summer Birthday Party. Check it out!
Follow NYC Tech Mommy's board MINECRAFT PARTY on Pinterest.
Once my son's birthday is done I'll have to begin planning the next big birthday party, my baby girl's 1st birthday party!  She loves playing with her toy fishies in the tub and absolutely loves water so I've decided to do an underwater theme for her birthday.
Check out the Pinterest board I started for baby girl's Under the Sea celebration.
Follow NYC Tech Mommy's board Under the Sea Party on Pinterest.
And because I just LOVE planning kid's birthday parties so much, and wish I could just plan so many more, I started a FUN Kids Party Ideas Pinterest board.  Maybe it will give you a little inspiration too! 🙂
Follow NYC Tech Mommy's board FUN Kids Party Ideas on Pinterest.
I hope you found my 5 Tips for Planning the Perfect Summer Birthday Party useful!
Does your kiddo have a summer birthday party coming up?  Do you have any party planning tips to share?  What theme did you choose for your kid's summer birthday party? I'm always looking for a bit more inspiration, so please share away in the comments section!!!
You May Also Like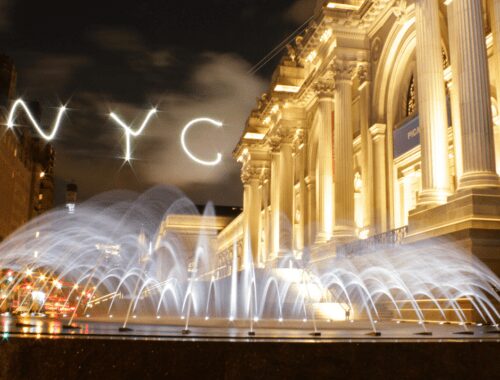 March 20, 2020