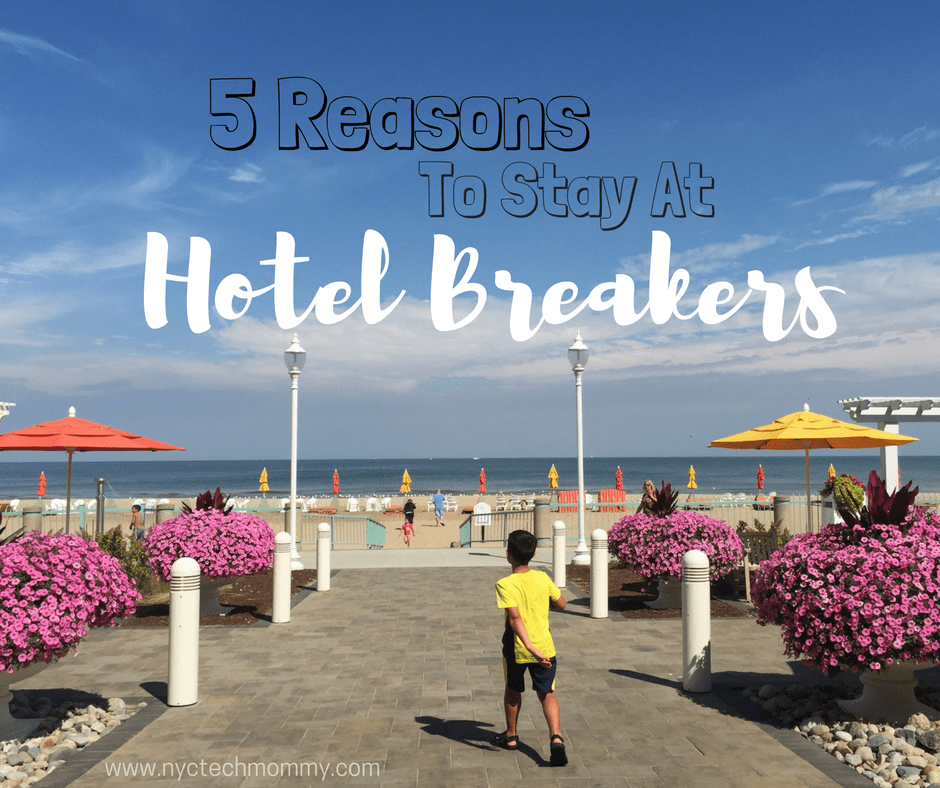 5 Reasons to Stay at Hotel Breakers When Visiting Cedar Point
October 5, 2016
The entire family loves our annual trip to Cedar Point! Not only because we love the Cedar Point amusement park but because we also love staying at Hotel Breakers. Here are all the reasons to stay at Hotel Breakers when visiting Cedar Point!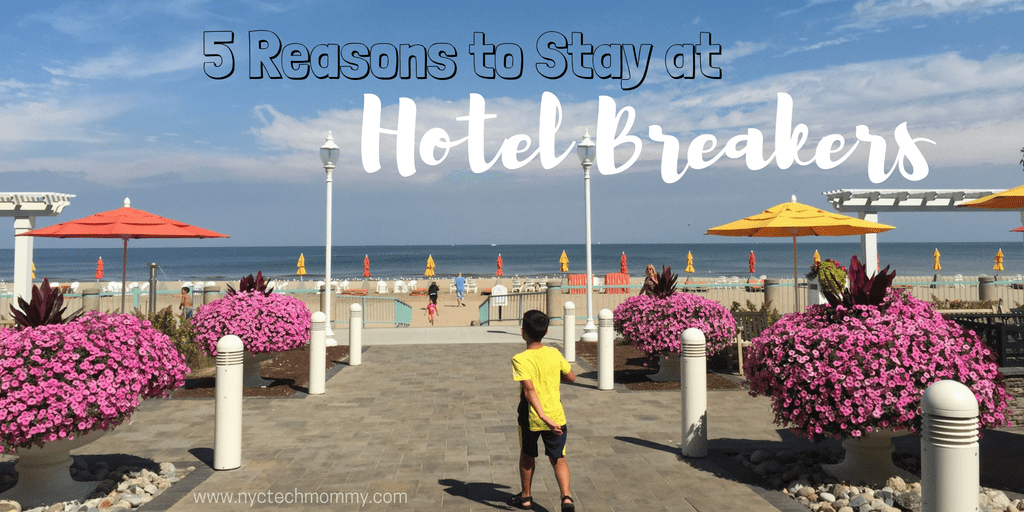 Let's start with the fact that this beautiful beachfront hotel is just a short walk from Cedar Point, the Rollercoaster Capital of the World! A 3-minute walk, to be exact. Talk about convenient!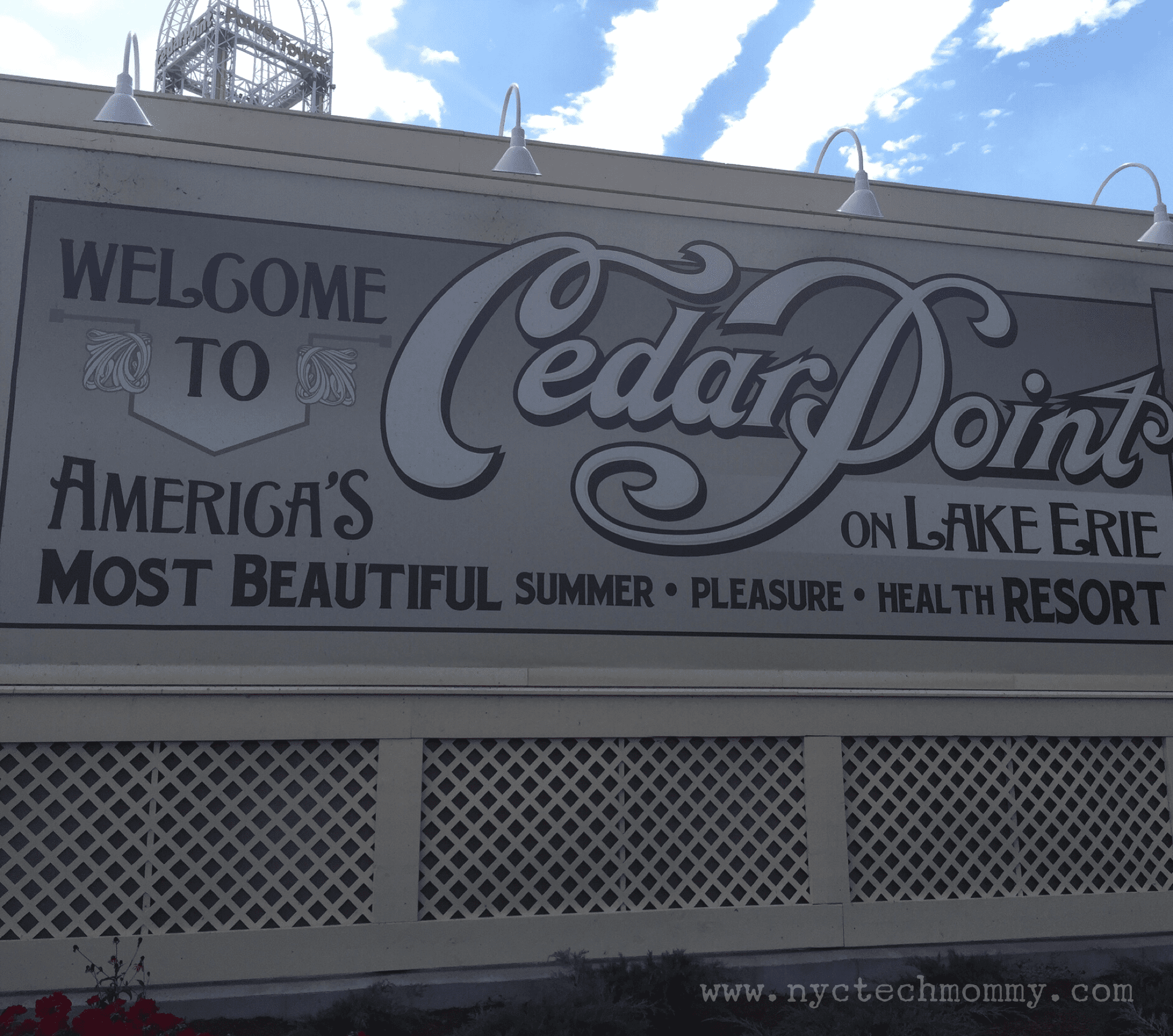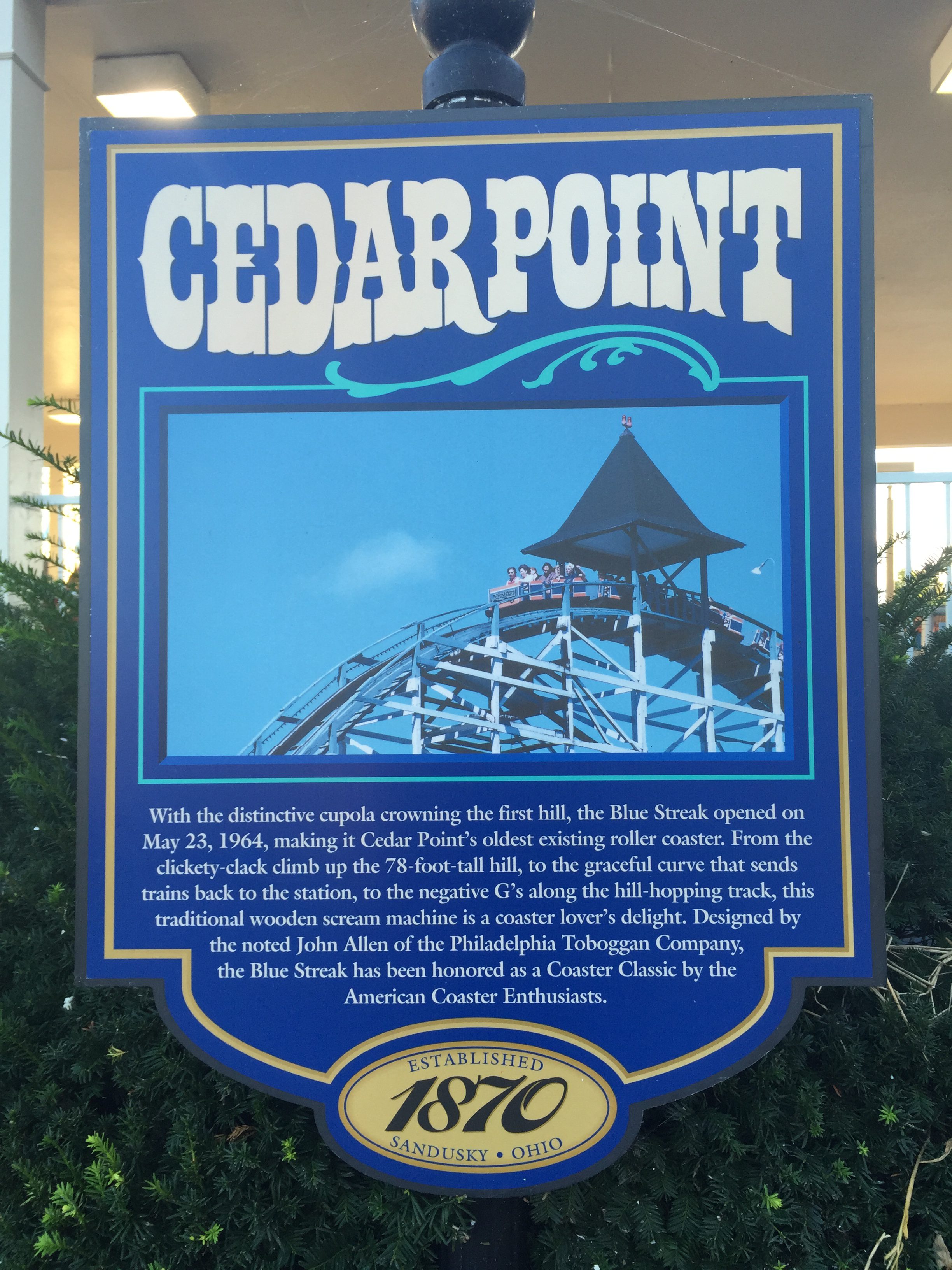 Want even more convenience? Other Hotel Breakers guest perks include discounted tickets and early entry to the amusement park. There's also complimentary parking and shuttle service throughout the Cedar Point peninsula.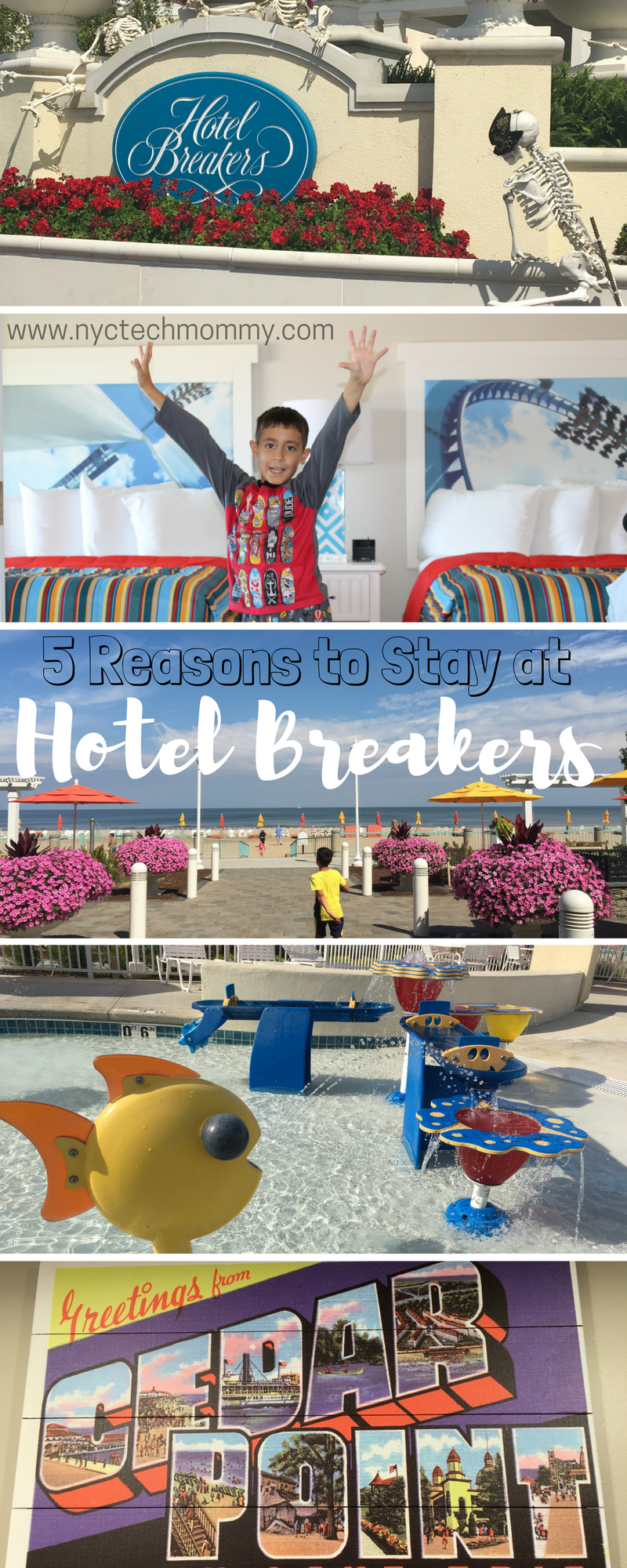 5 Reasons to Stay at Hotel Breakers When Visiting Cedar Point
1. Lake Erie Views
This historic hotel dates back to 1905 and sits right on the shores of Lake Erie. As you can imagine the lakeside views are amazing! The beach is peaceful, lined with colorful umbrellas and classic Adirondack chairs.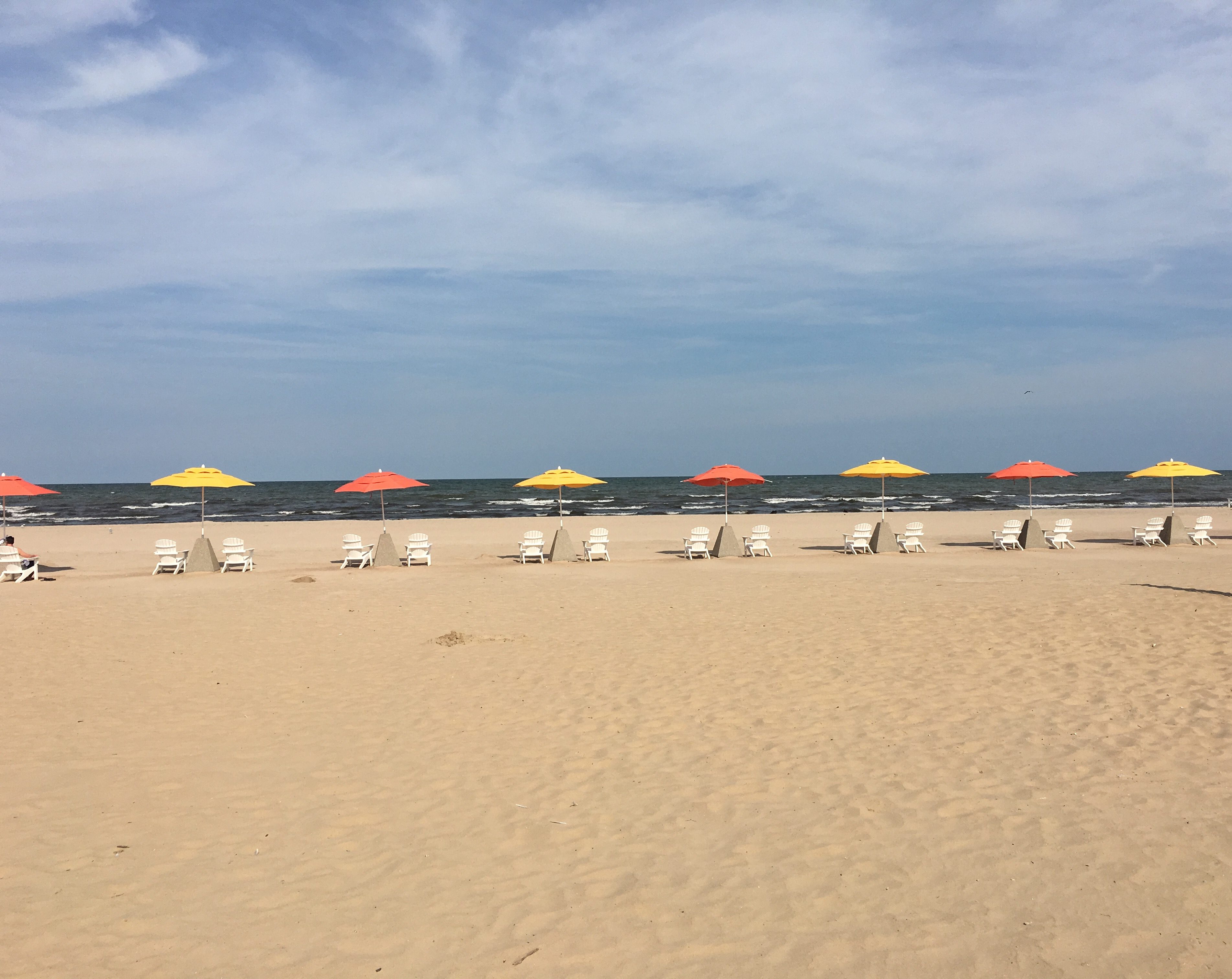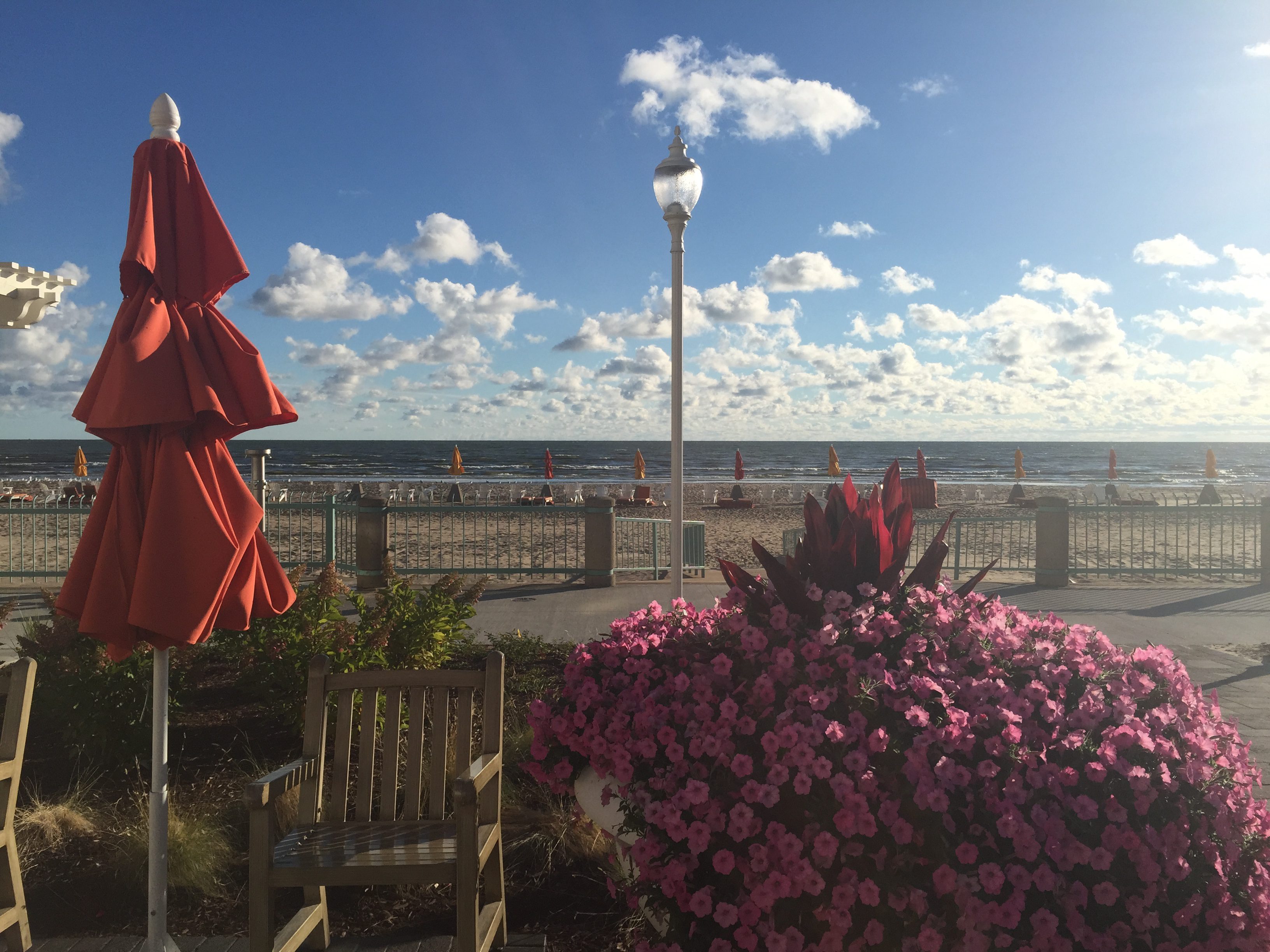 2. Comfortable & Colorful Rooms
Many of the colorful and comfy rooms at Hotel Breakers feature balconies with ocean views and small kitchenettes. This is the second year that we go with the Lake-View Suite upgrade and check into a room with an ocean view balcony, a kitchenette, and a living room area (with sofa sleeper). It makes our stay with kids so much easier and much more comfortable too. And it's so worth it!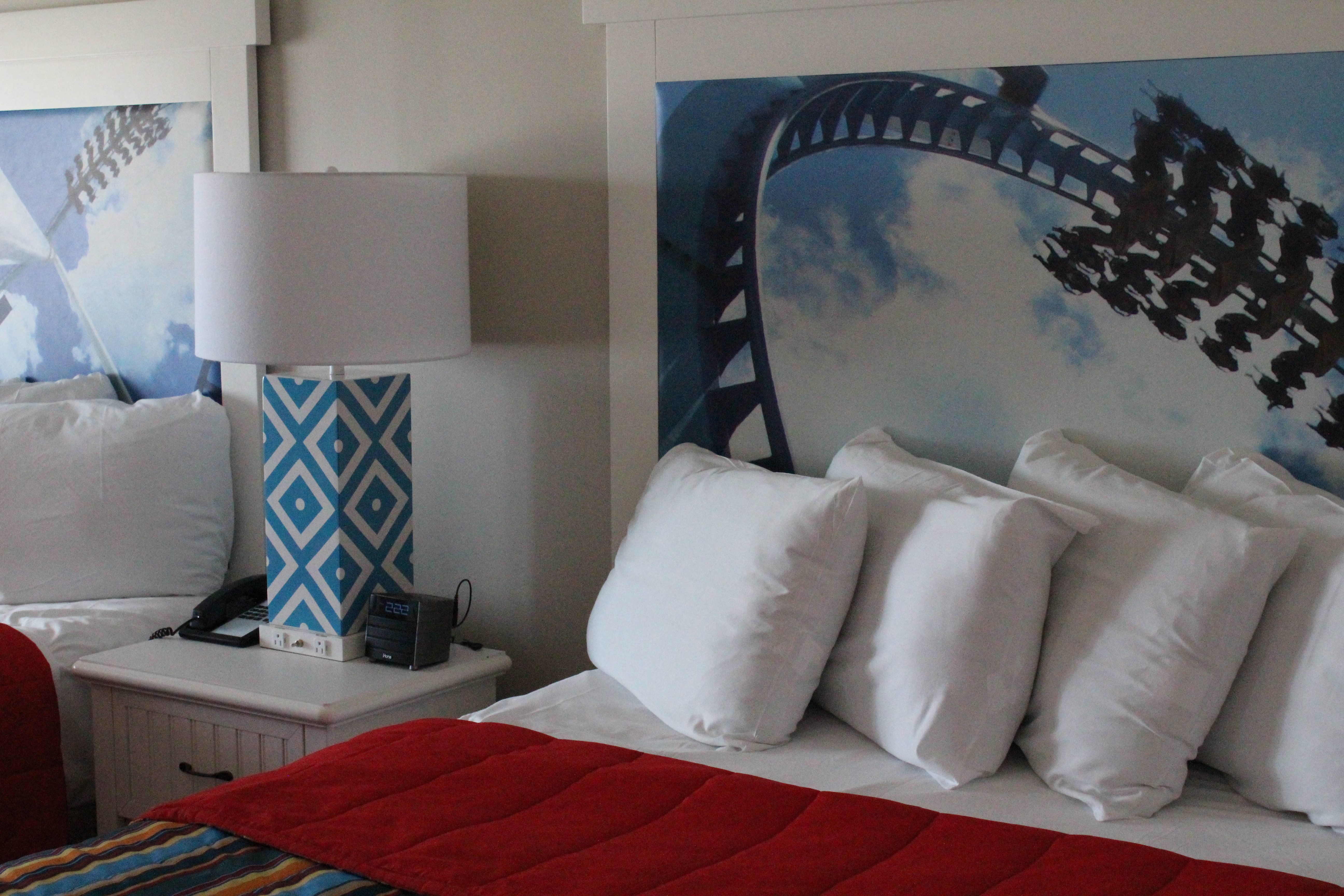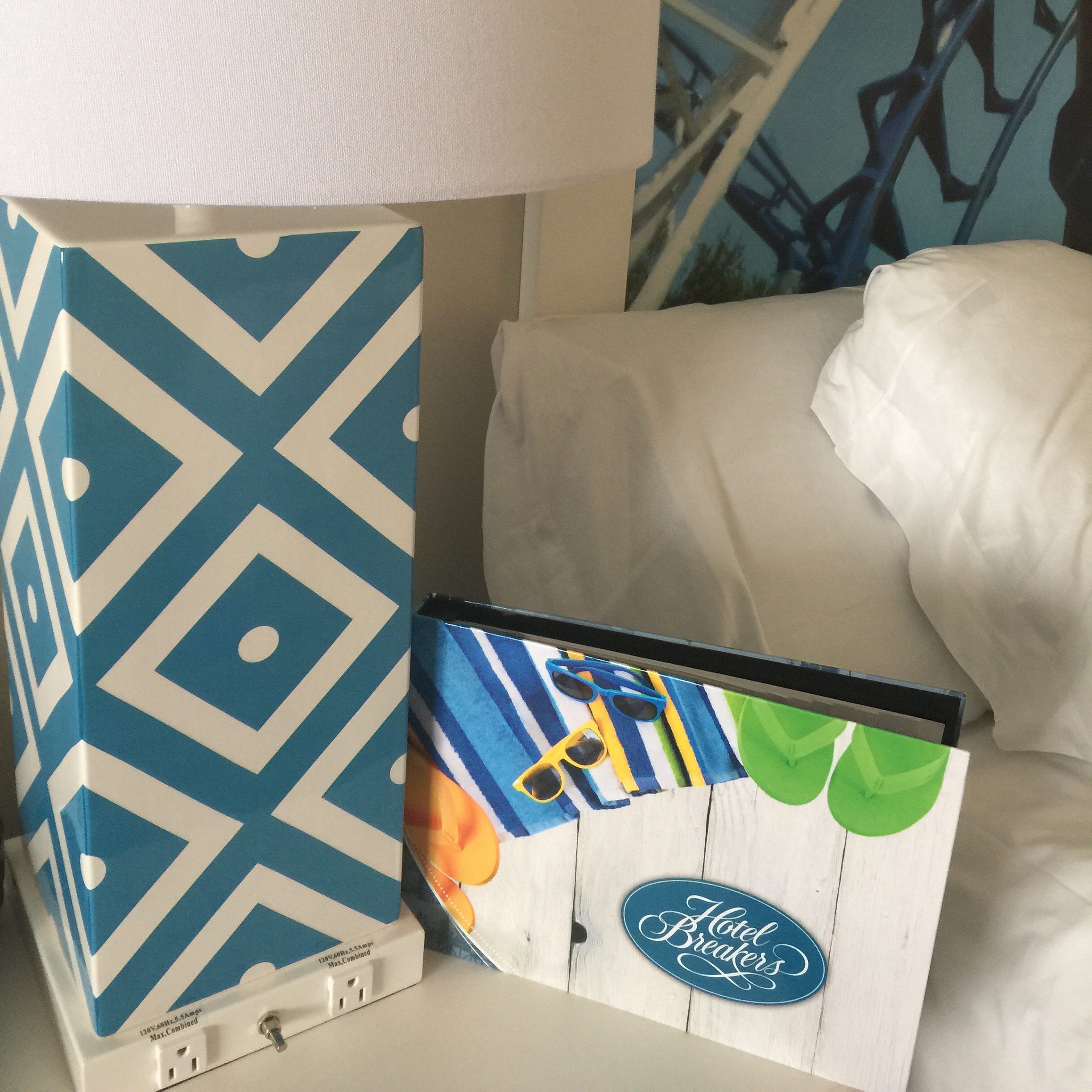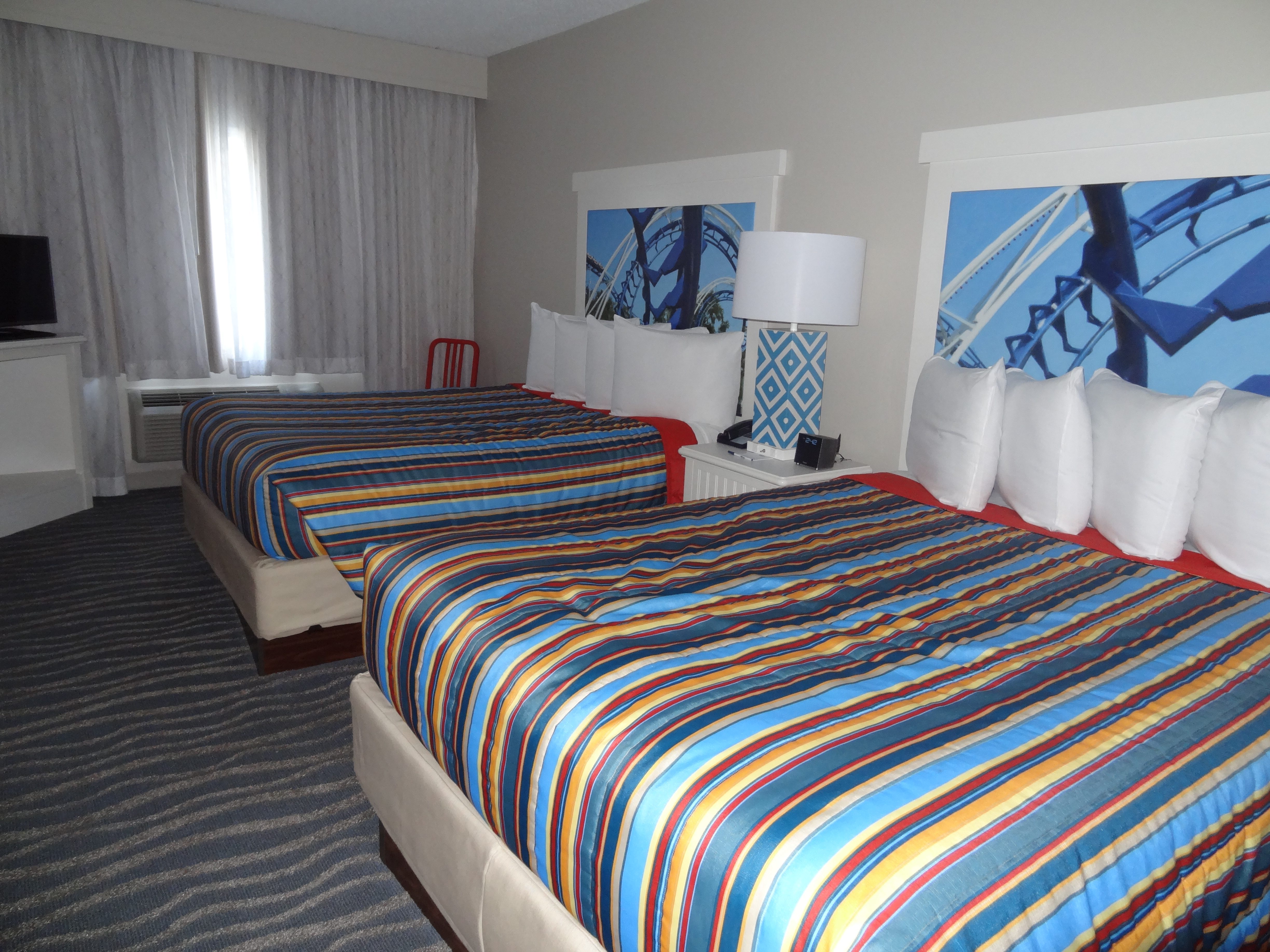 3. On-Site Restaurants
There are 3 restaurants on site, TGI Friday's, Perkins and TOMO Hibachi Grill. There's also a full-service Starbucks on-site and a cool Surf Lounge bar that includes patio seating. In season you can also enjoy a snack from the poolside deli or ice cream shop. And the kids will love the arcade room!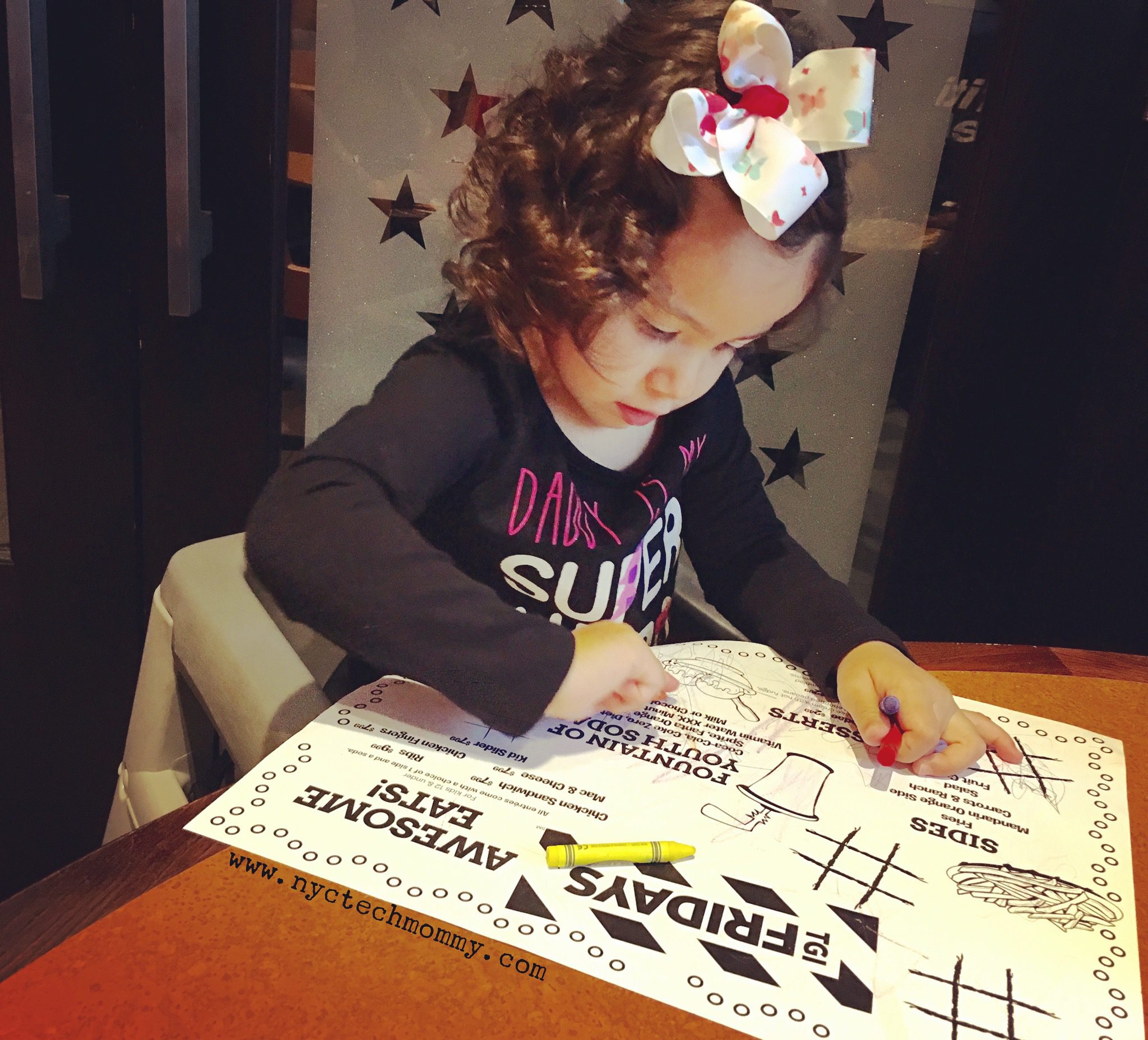 4. Loads of Water Fun
Hotel Breakers also offers an indoor pool which is nice on rainy days but we prefer the fun outdoor pool deck. It includes a water play area that my kids just can't get enough of! I love that it is a zero-depth entry type pool so I can let the kids run free. They love all the water play structures and the fun water slides located at the back of the pool. It's the perfect place for some family fun in the sun!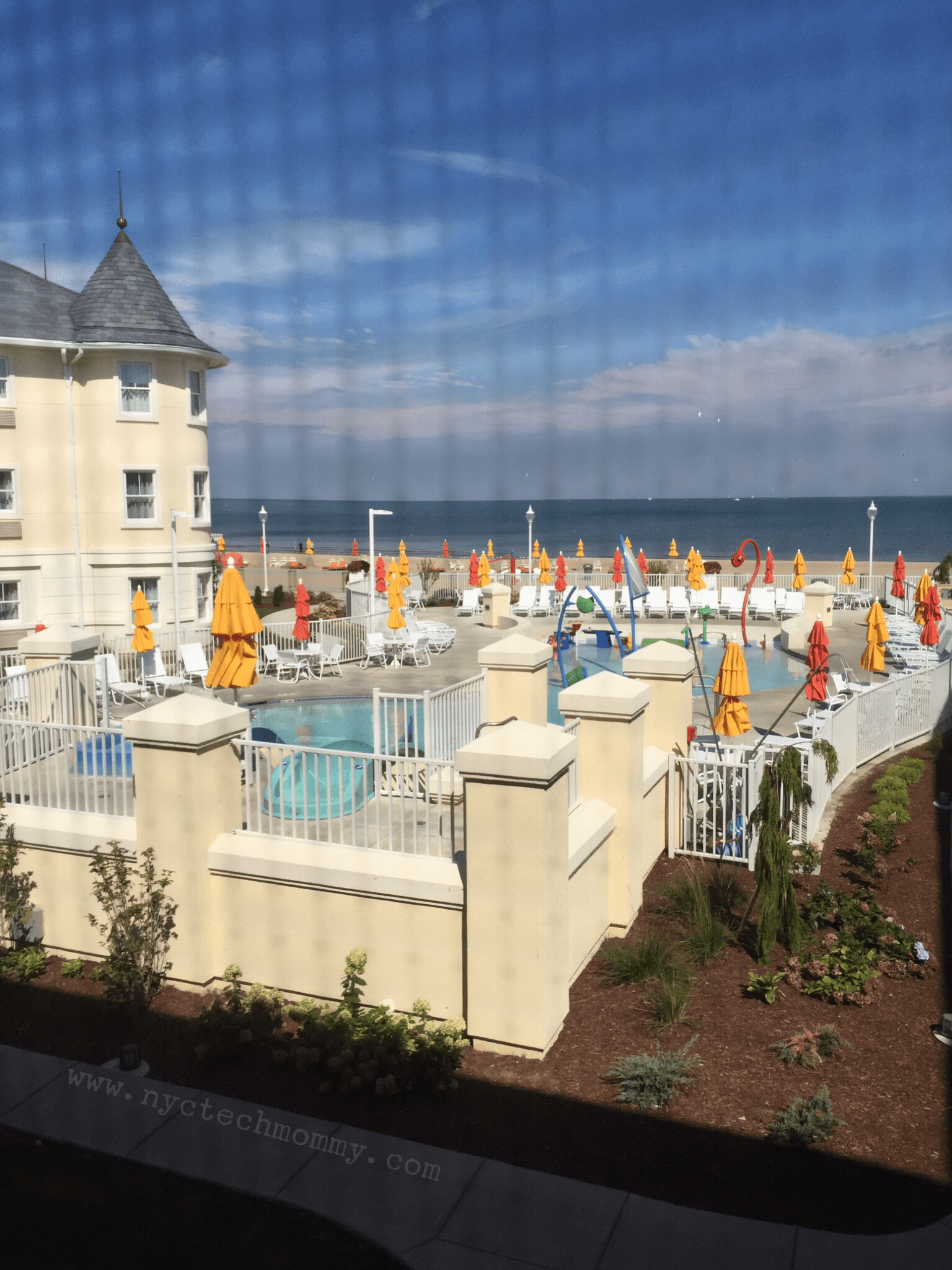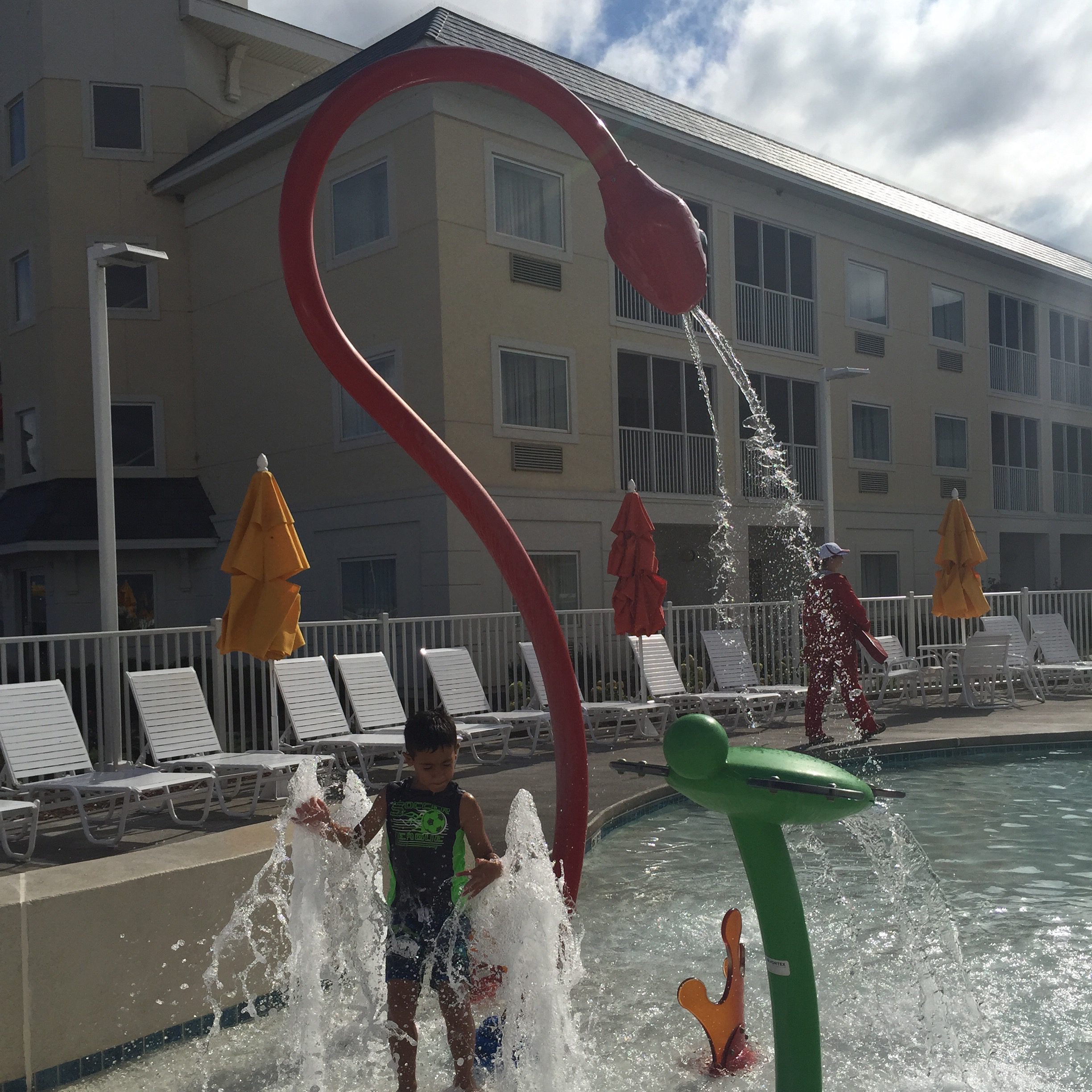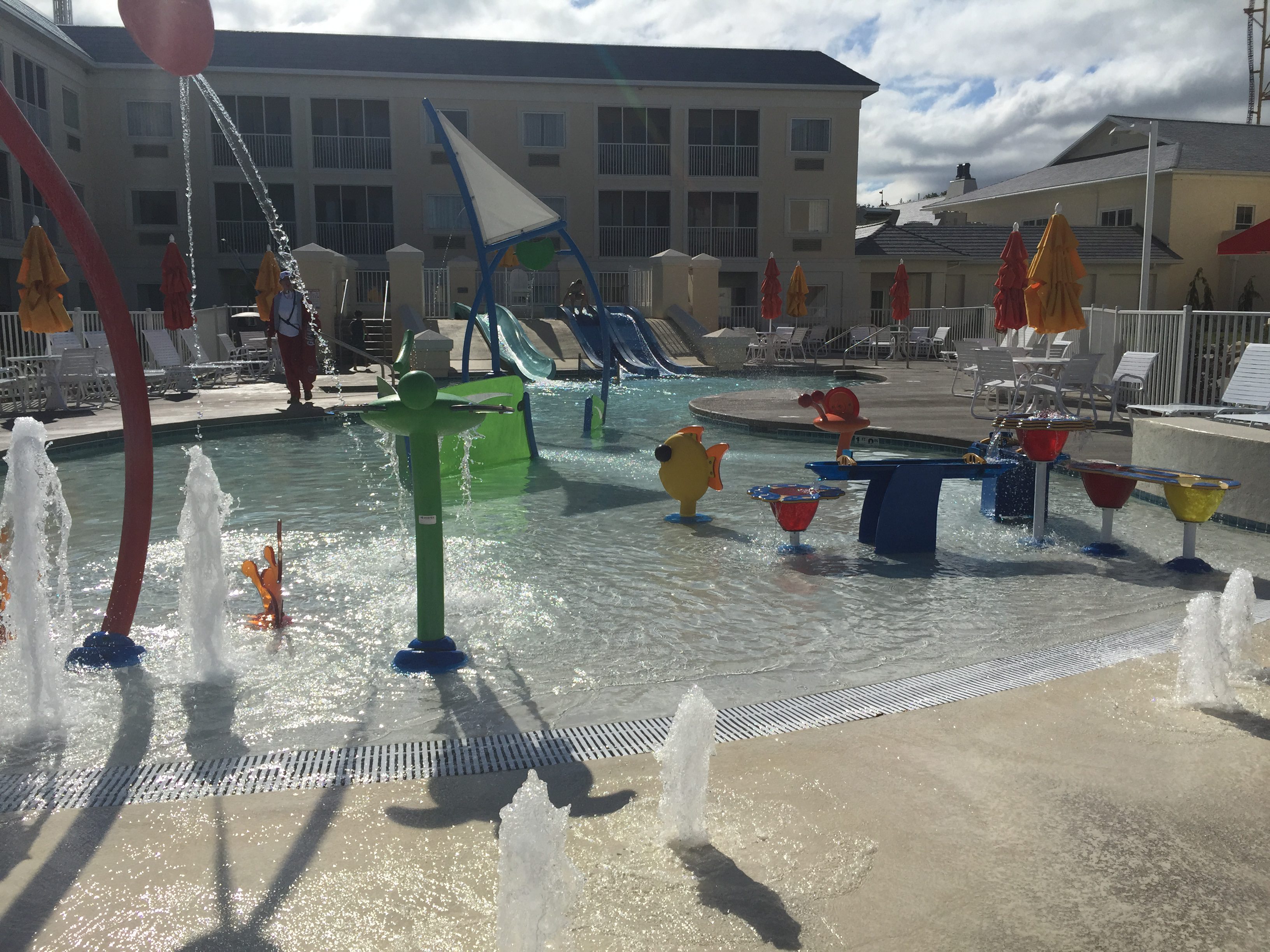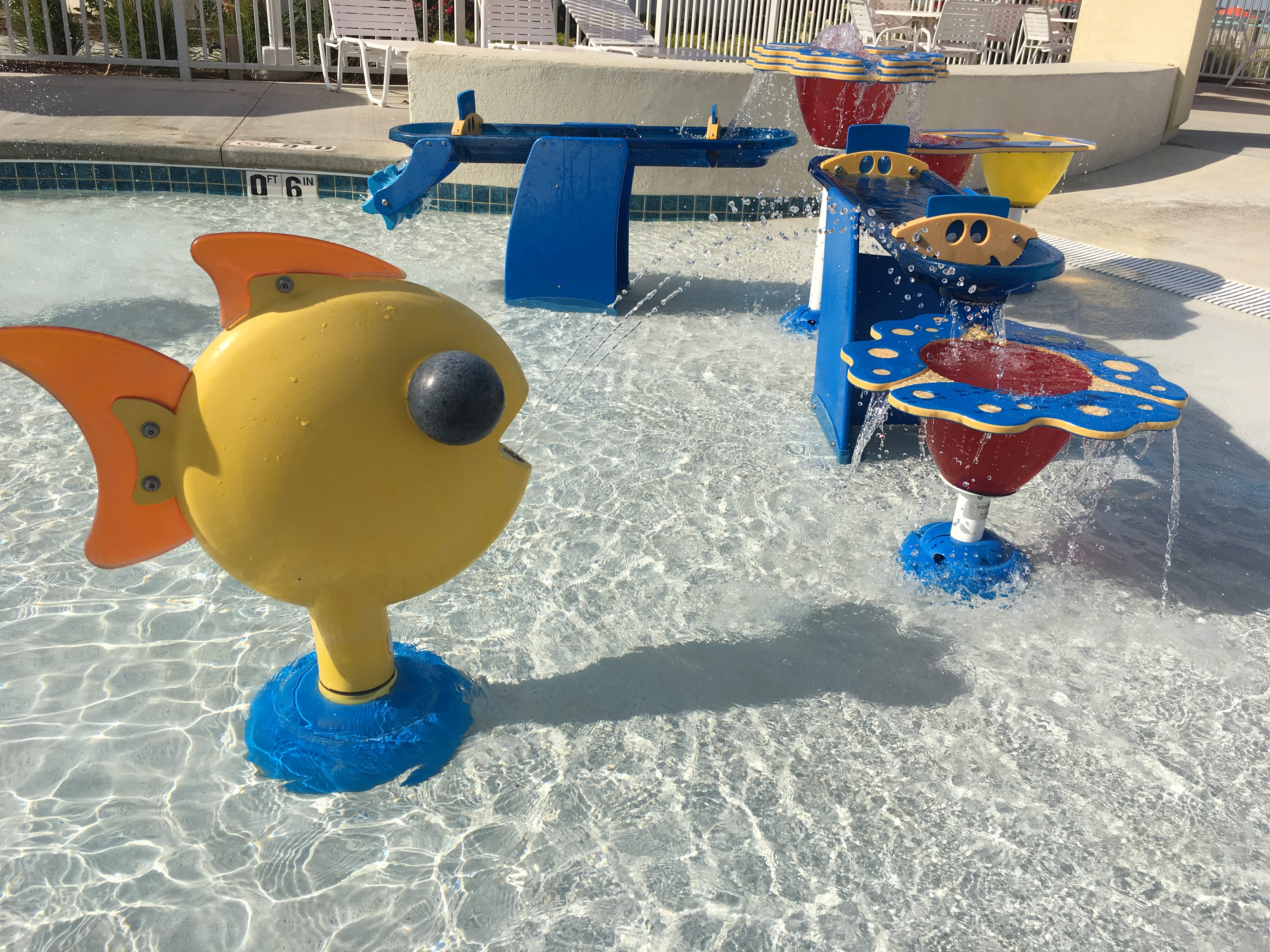 Past the water play area, there's also a full outdoor pool with deck chairs and umbrellas. There's even a nice hot tub!
5. It's Just Beautiful!
And then there's the beauty of the hotel itself, the architecture of it is just grand! I'm such a sucker for historic hotels. Hotel Breakers was once a U.S. National Historic Landmark. It's been renovated since but it hasn't lost its dated charm.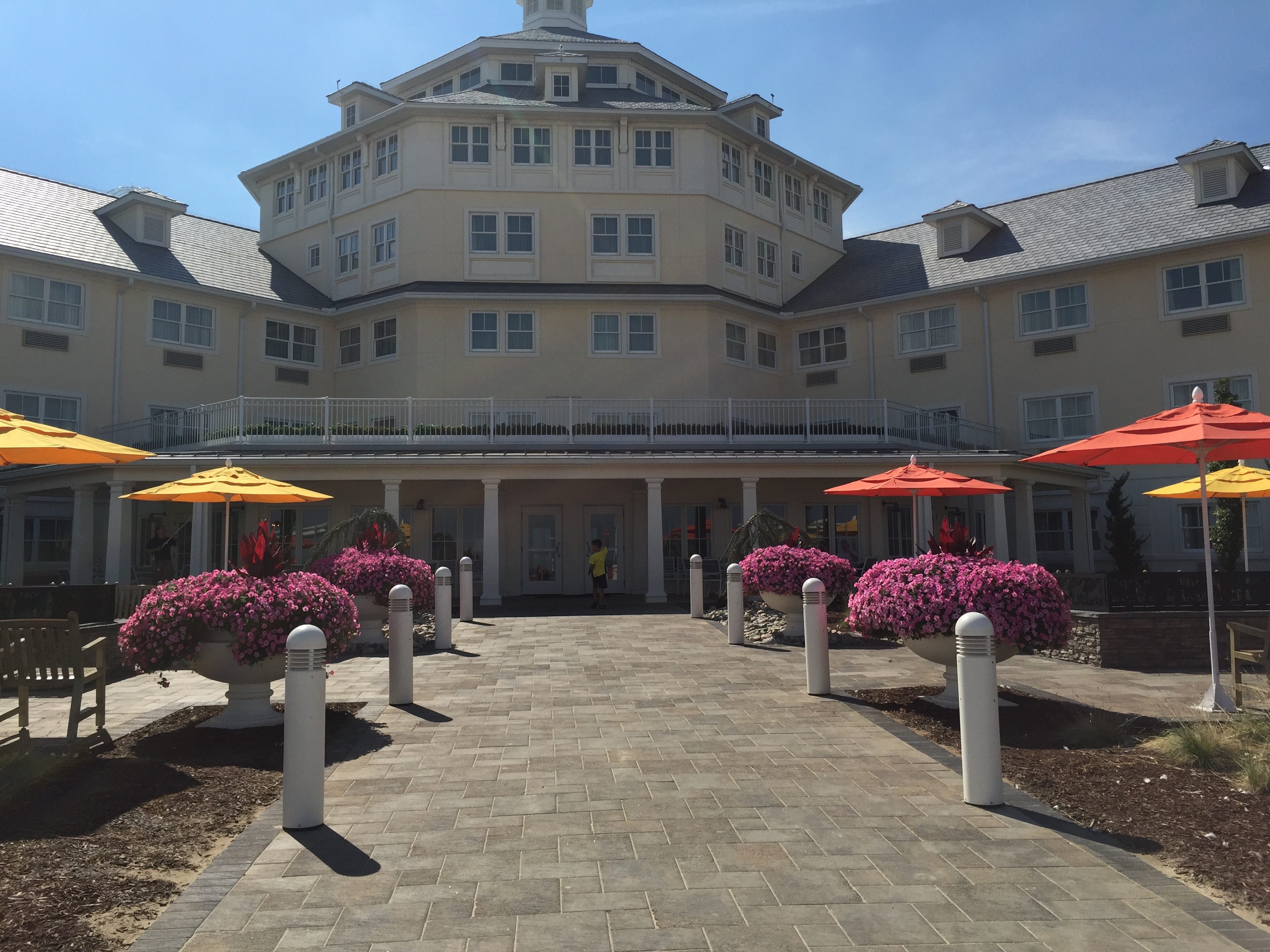 The five story rotunda with its tiered balconies is just so pretty! I just have to look up every time I walk by. I can just imagine singers from the Metropolitan Opera giving impromptu performances in the rotunda from their balconies, just like they did back in the 1910s and 1920s.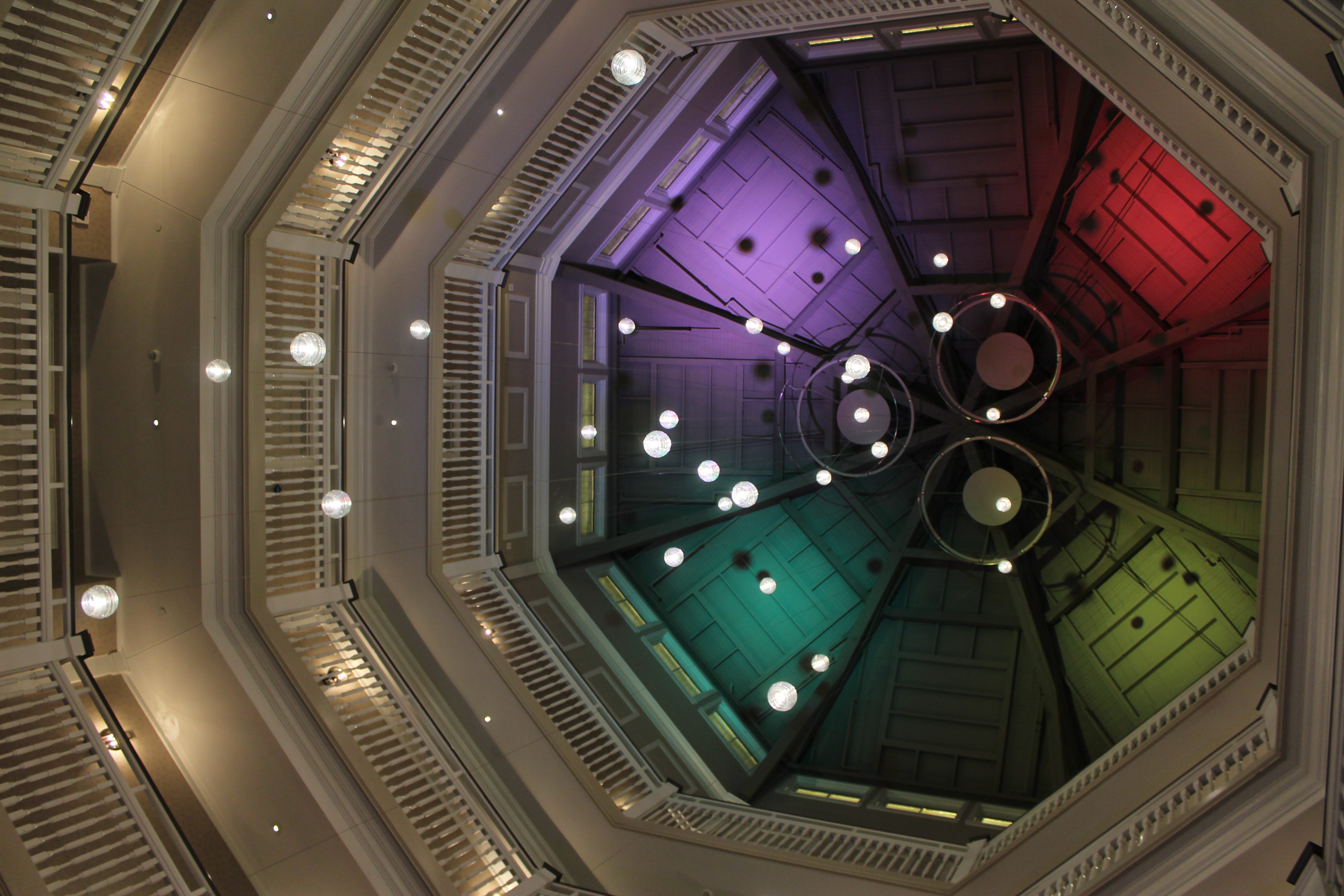 I can't stop raving about our road trip to Ohio and all the reasons to stay at Hotel Breakers when visiting Cedar Point!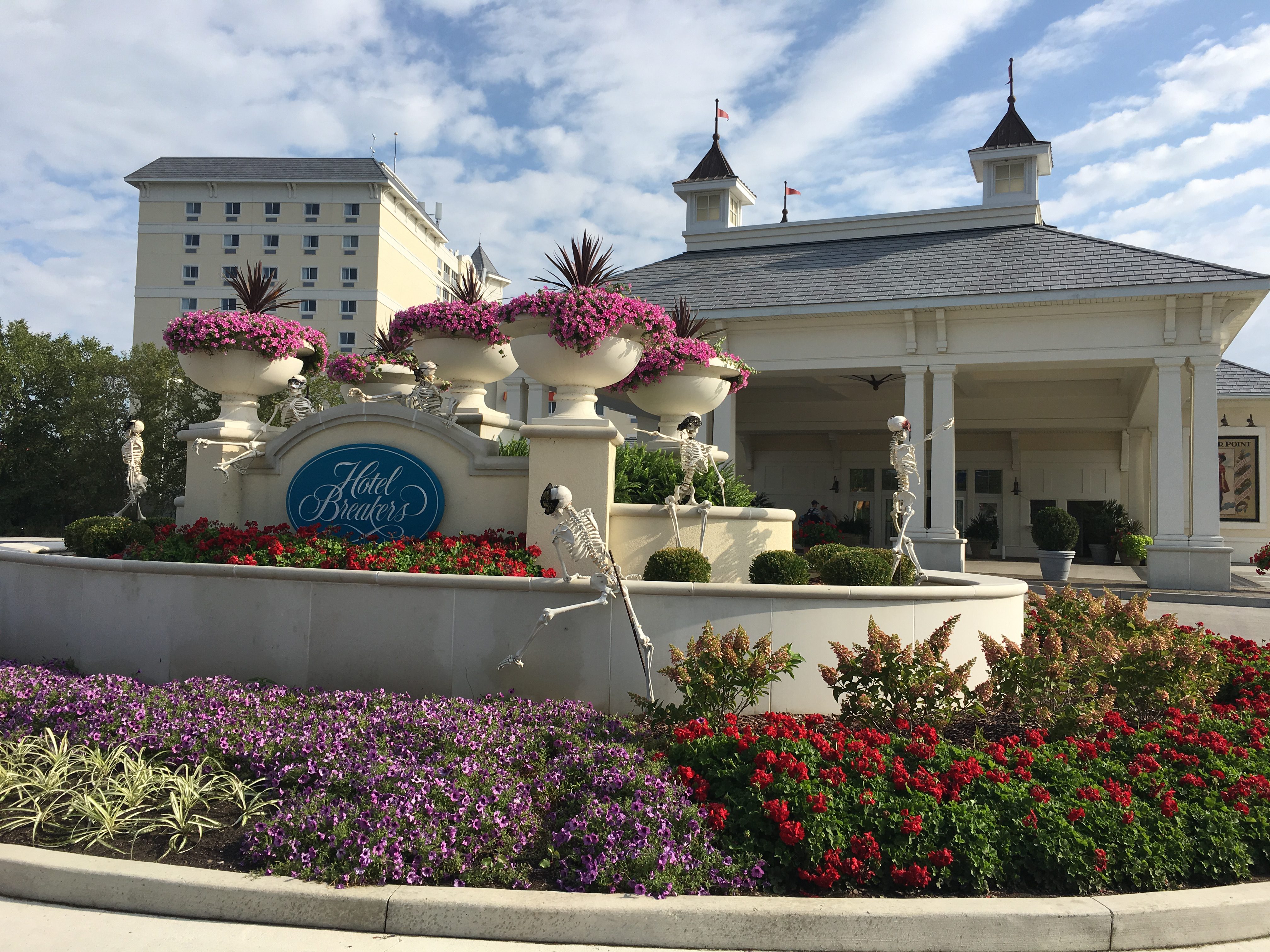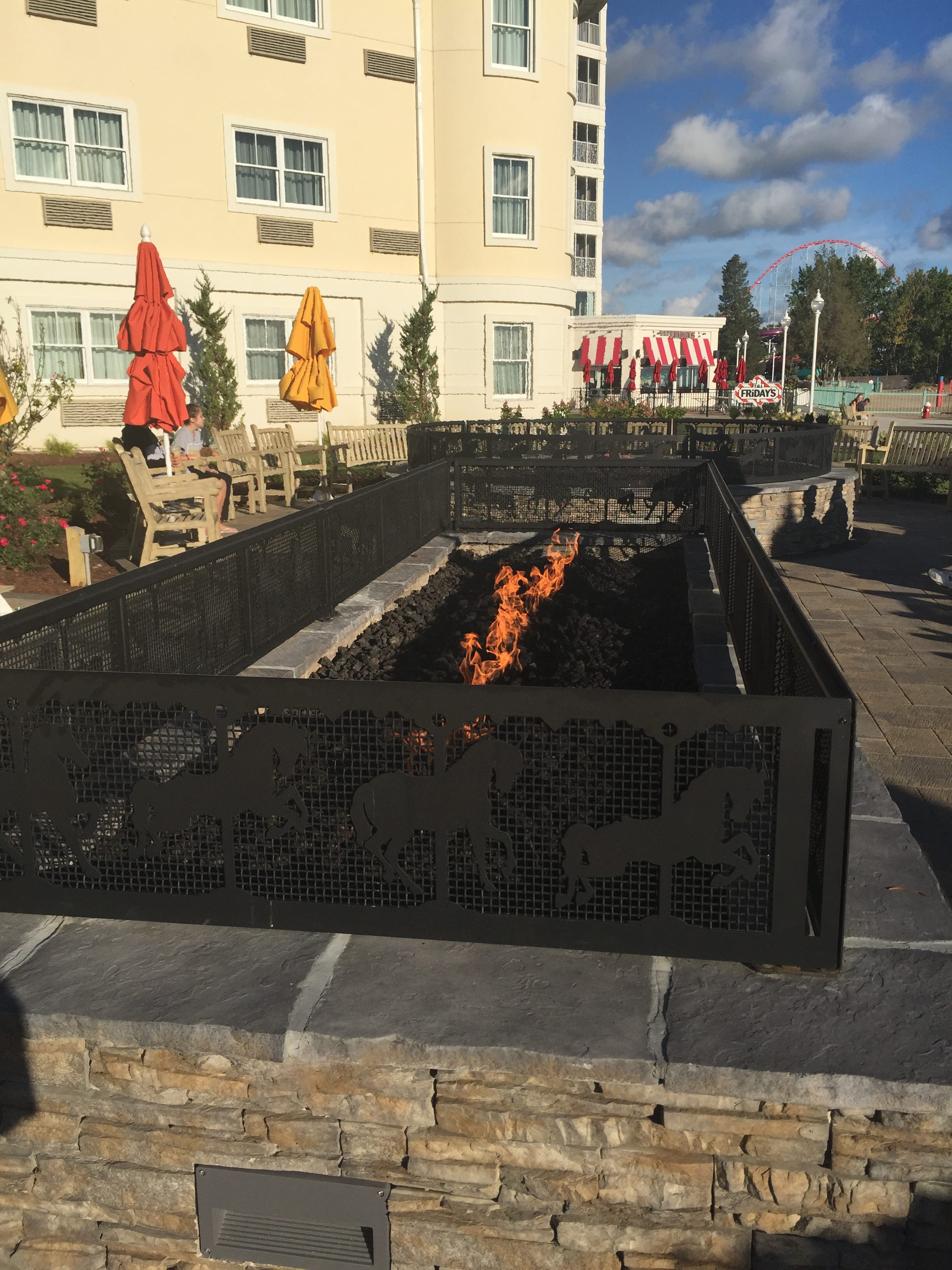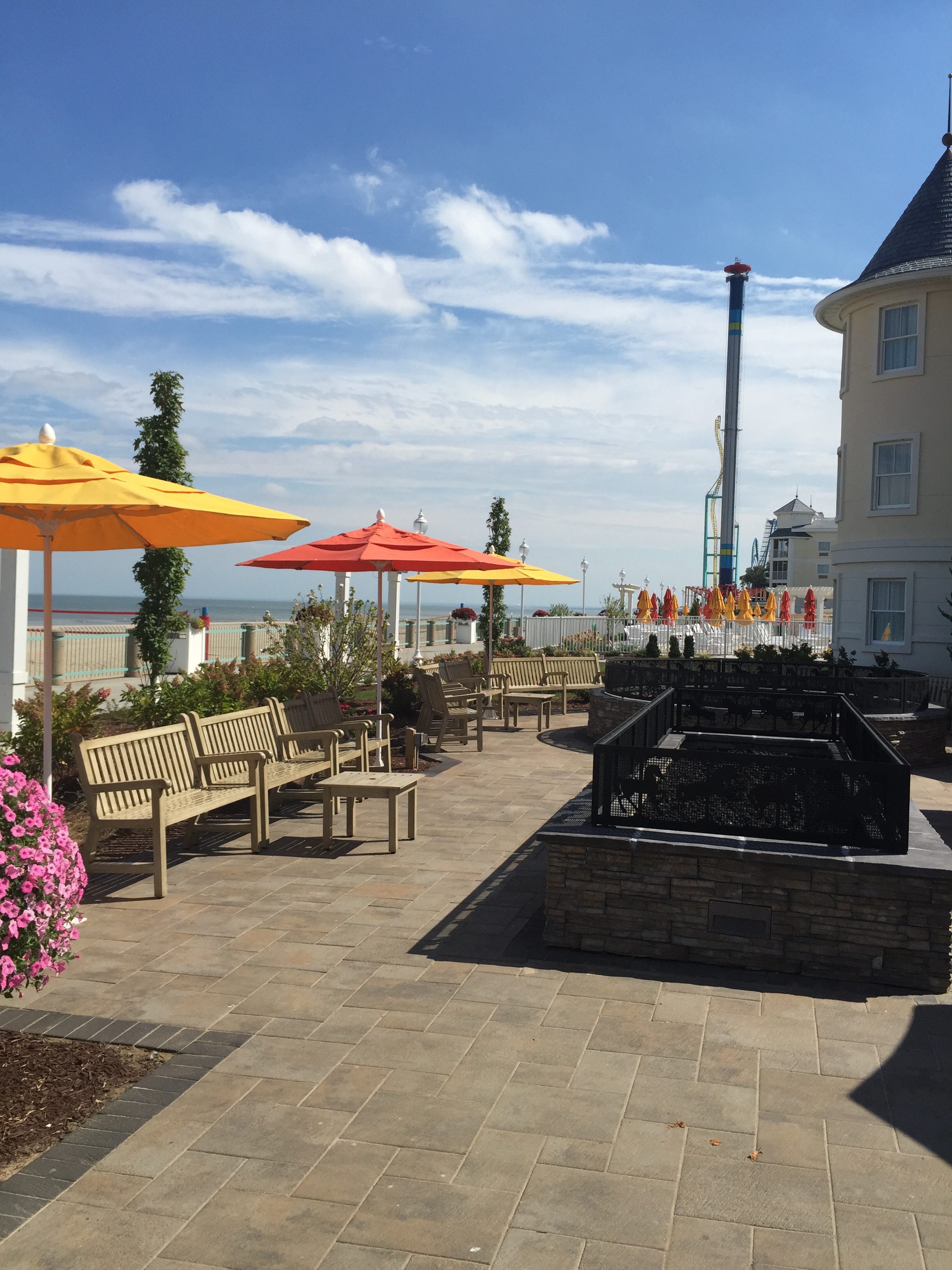 If you're lucky enough to visit in the fall, you'll find Hotel Breakers all decked out in spooky Halloween decor in celebration of Cedar Point's Halloweekends. It's the perfect treat!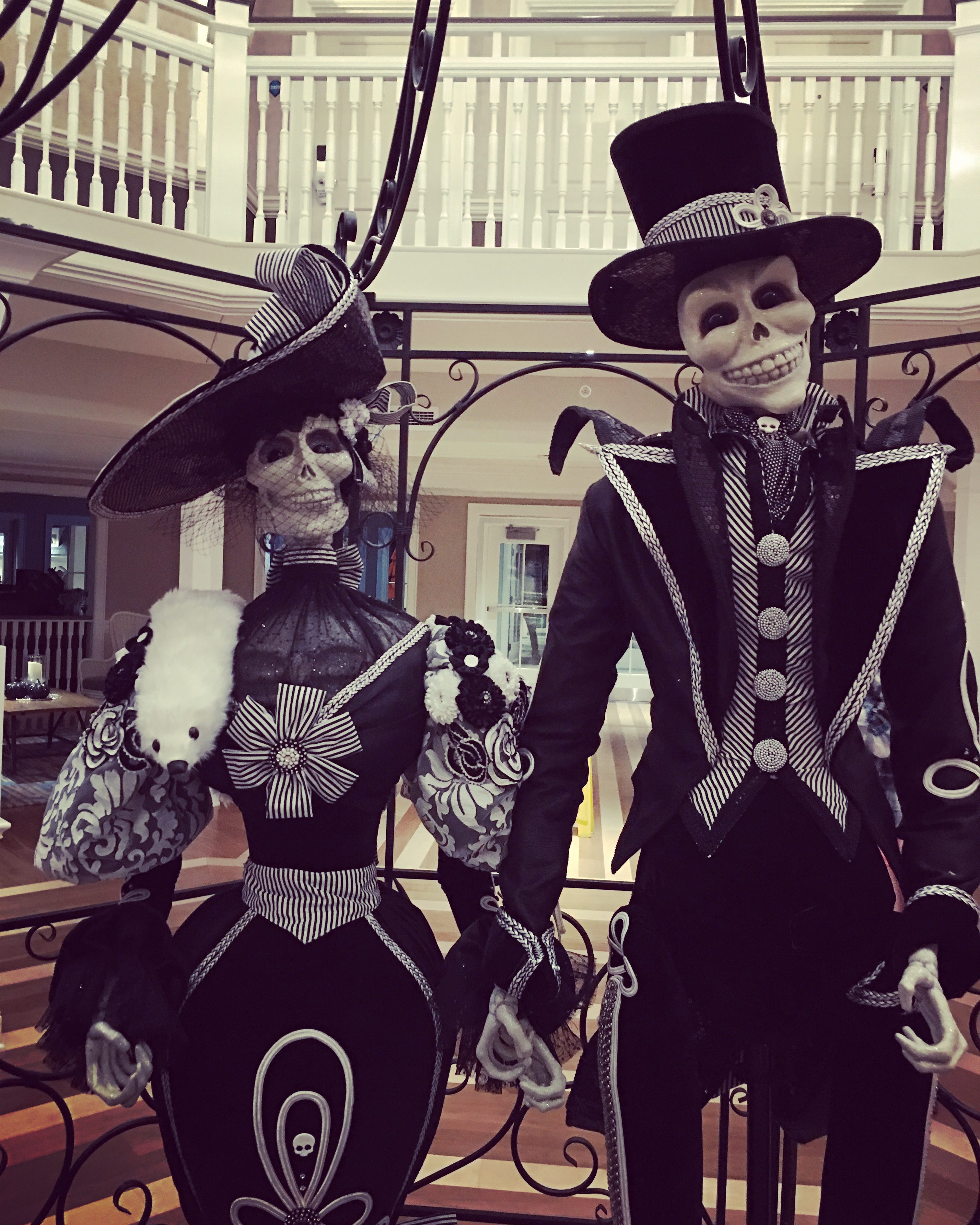 See you again next year Hotel Breakers! We can't wait! 🙂
---
You Might Also Enjoy Reading These Posts
5 Reasons to Visit Cedar Point This Fall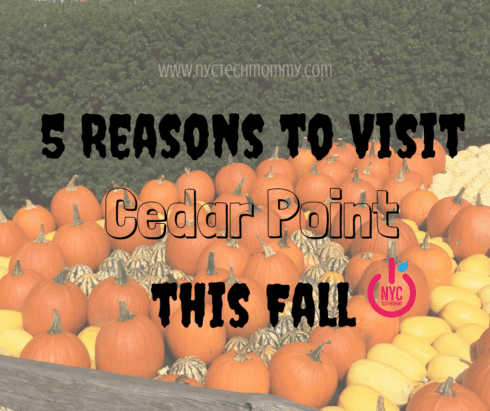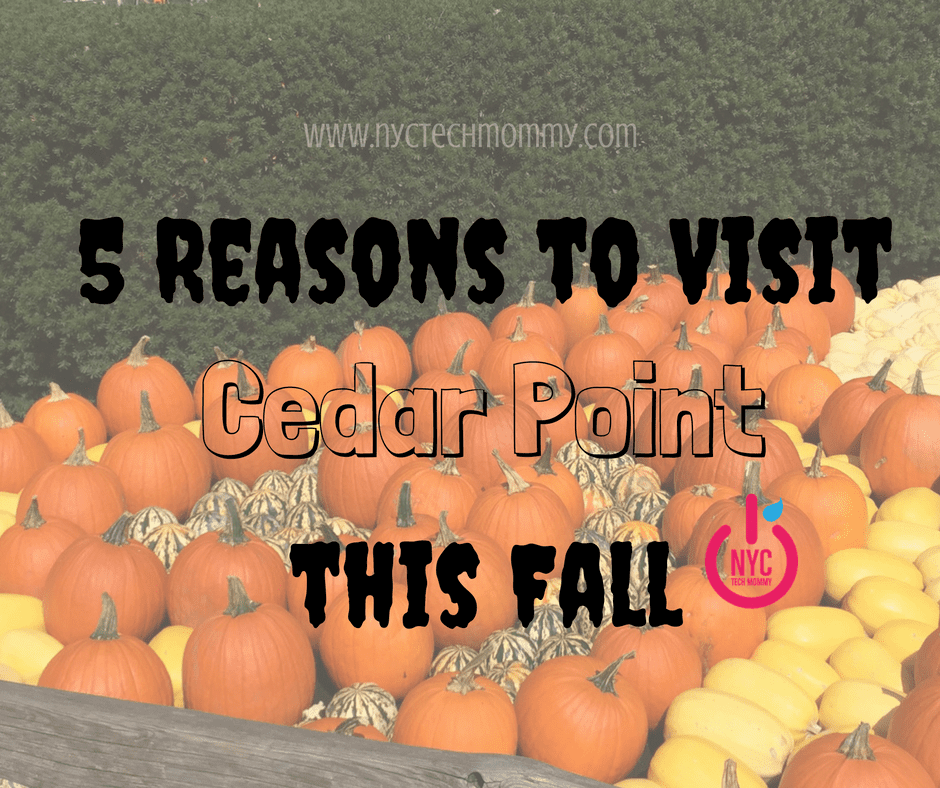 Now is the Best Time to Plan Your Put-In-Bay Family Trip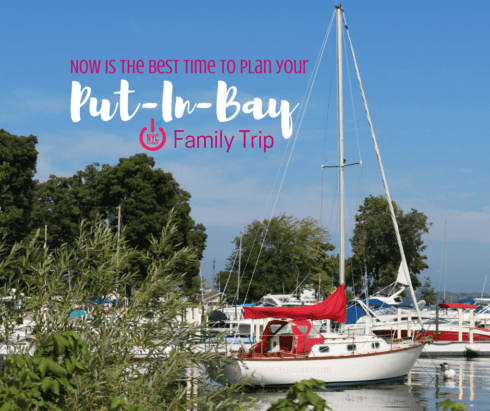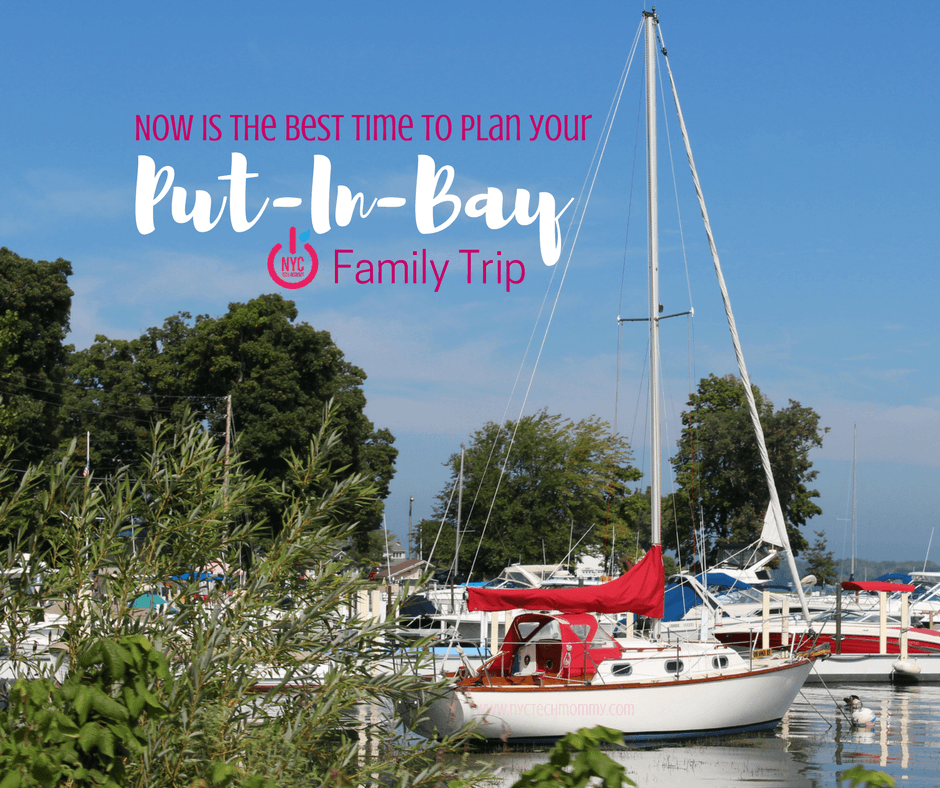 There are so many reasons to stay at Hotel Breakers at Cedar Point! Check out our video below.
You May Also Like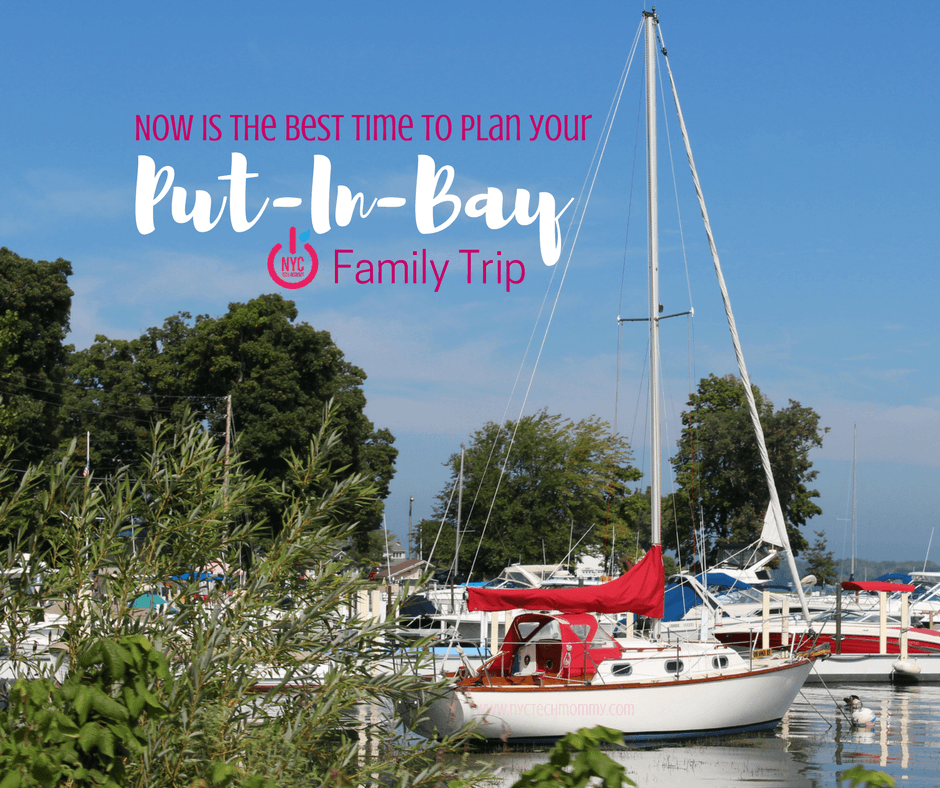 November 18, 2016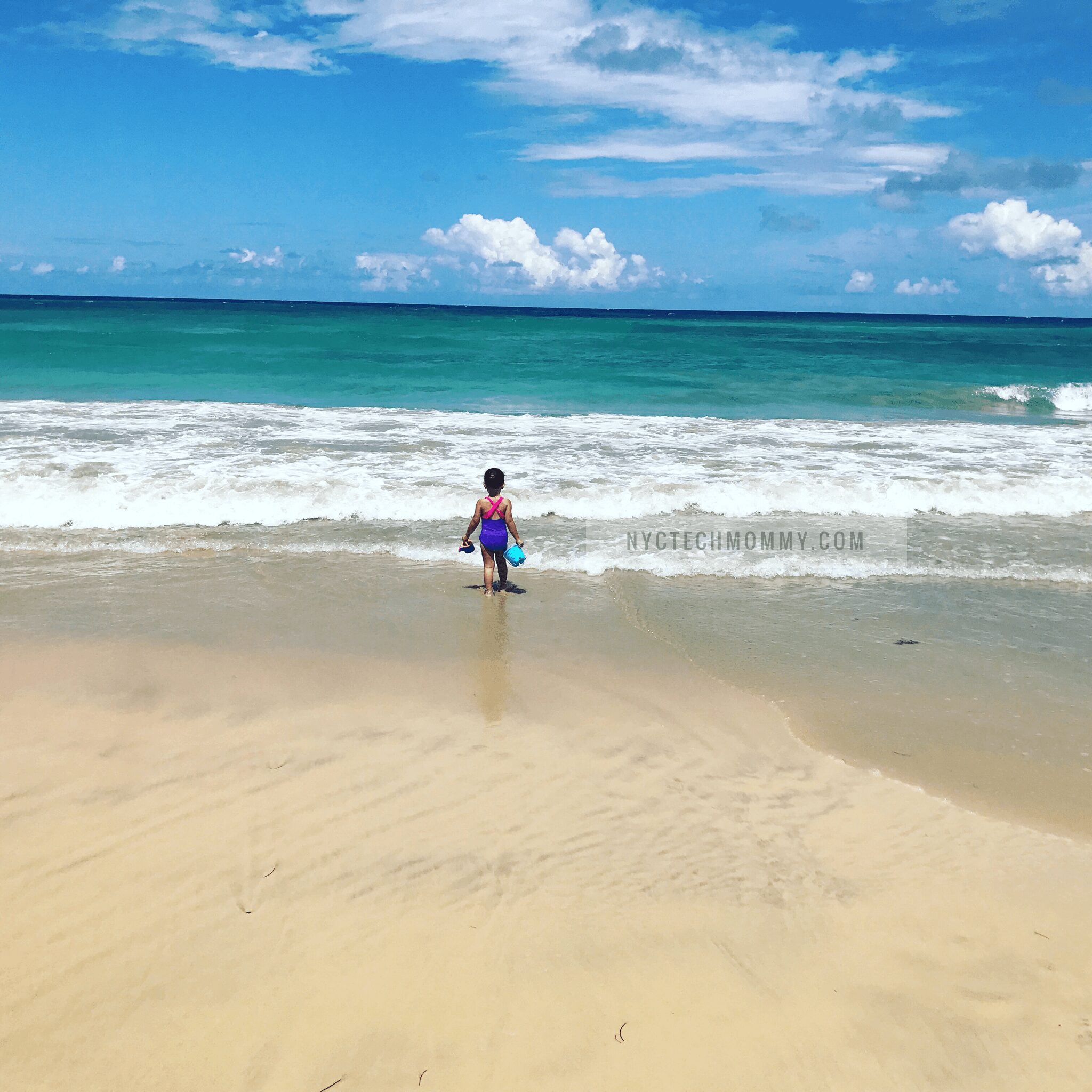 January 16, 2018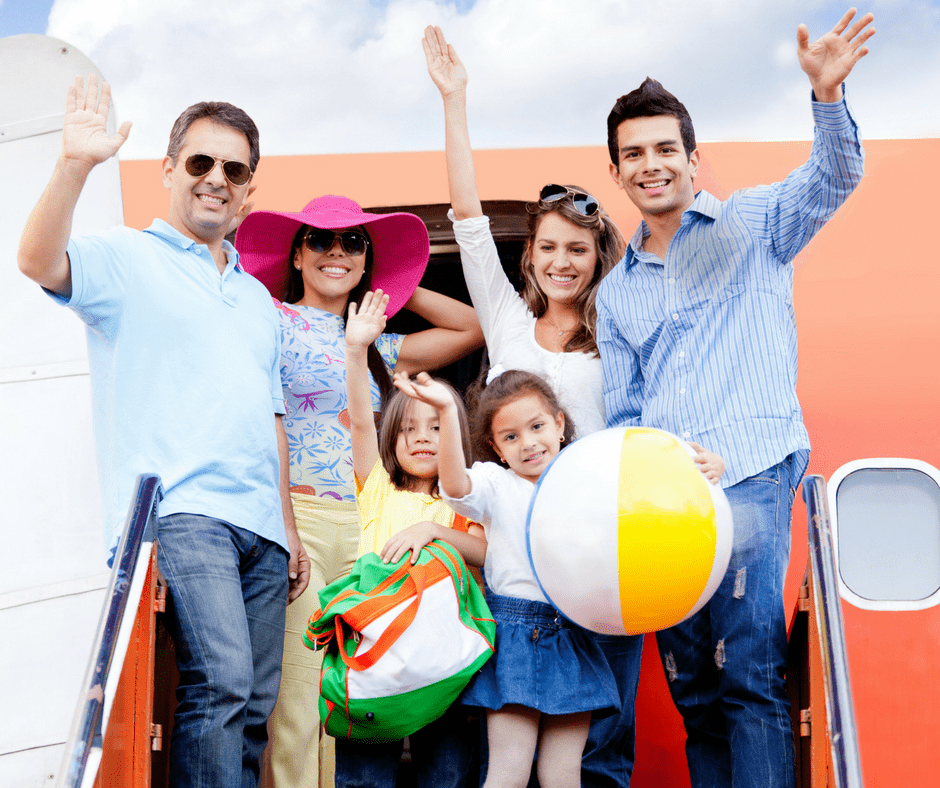 June 13, 2018