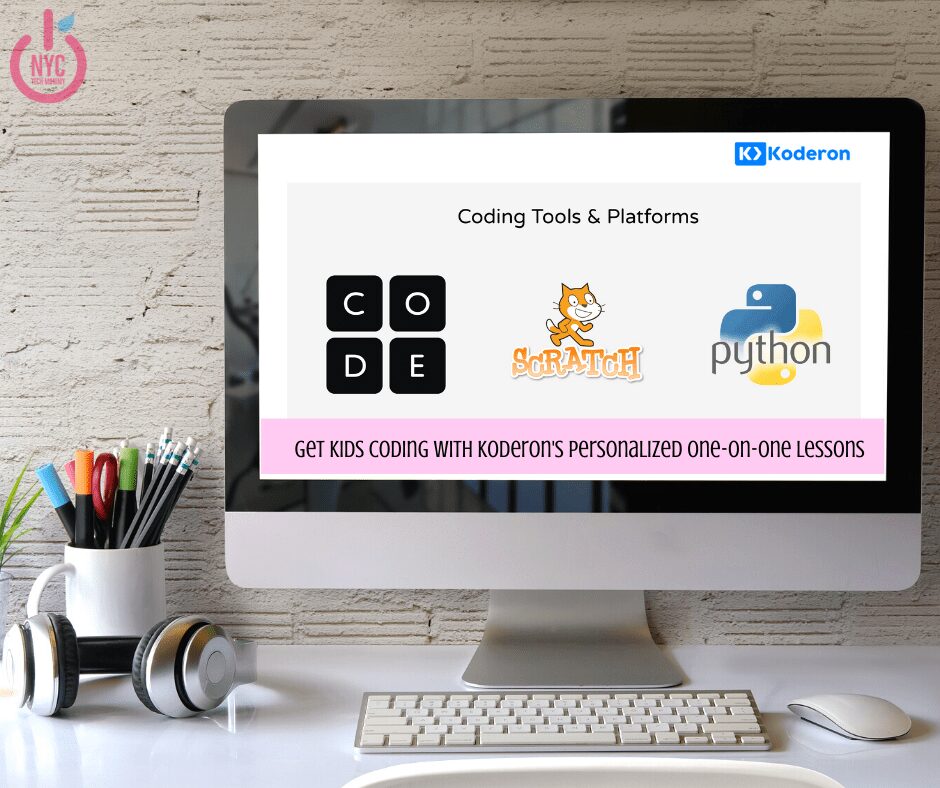 Kids Learn Coding with Koderon – Personalized One-On-One Coding Lessons For Kids
December 17, 2020
Now that most kids are at home learning, parents are on the constant hunt for educational activities and new ways to keep kids educated and entertained. This can include kid-friendly online courses to help strengthen skills and foster learning in new areas. Plus with the holidays approaching many of us are also seeking out great remote learning gifts and unique experiences to gift kids. Because I always have your back, today I want to tell you all about how kids can learn coding with Koderon. Their personalized coding classes are an excellent way to engage kids in valuable learning and also make a great gift for any kid in your family this holiday season!
This is a sponsored post. I'm partnering with Koderon to give away one-month worth of lessons (4 lessons total – 1 lesson per week) to one lucky NYCTechMommy reader. Read on to the end of this post to learn how to enter to win! As always, all thoughts and opinions are my own.
NOTE: This giveaway has now ended. Winner announced via Rafftlecopter and contacted via email provided when entering this contest.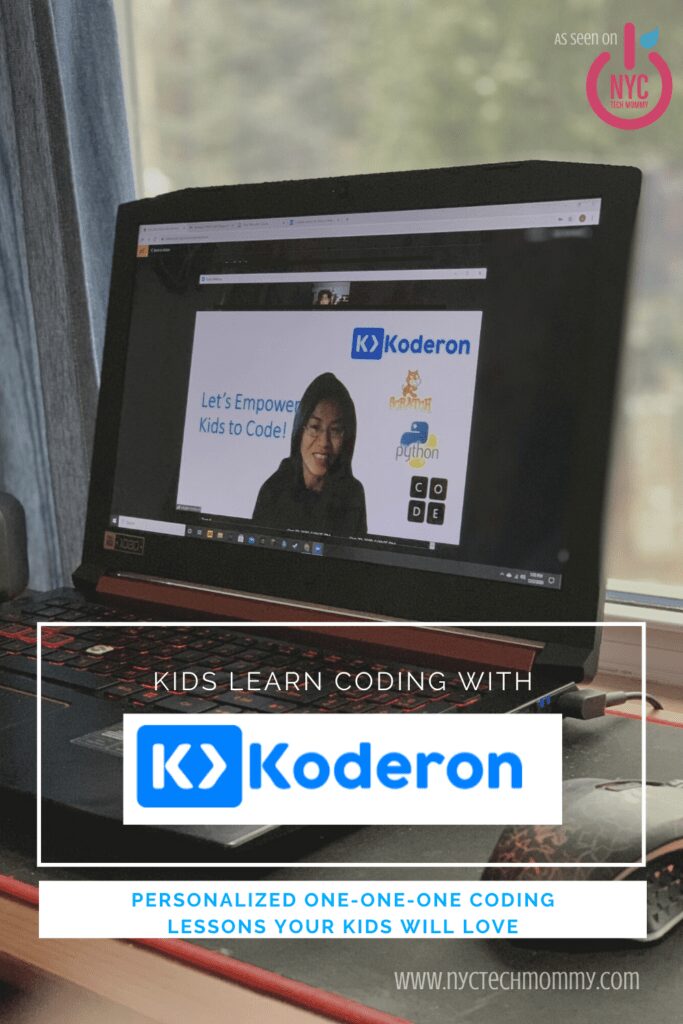 My son loves technology and gaming and for sometime now he's been very enthusiastic about coding. He's taken coding classes in school before but he's never had anyone to personally guide him as he learns to code. As much as I believe in the importance of kids learning computer science, I can't say that I myself understand the coding languages or can be of any help to my kid when it comes to actually teaching him how to code.
That's why when I heard about a new company called Koderon and their personalized coding classes I knew this could be an excellent fit for my son. Koderon offers one free trial lesson for everyone so I signed up.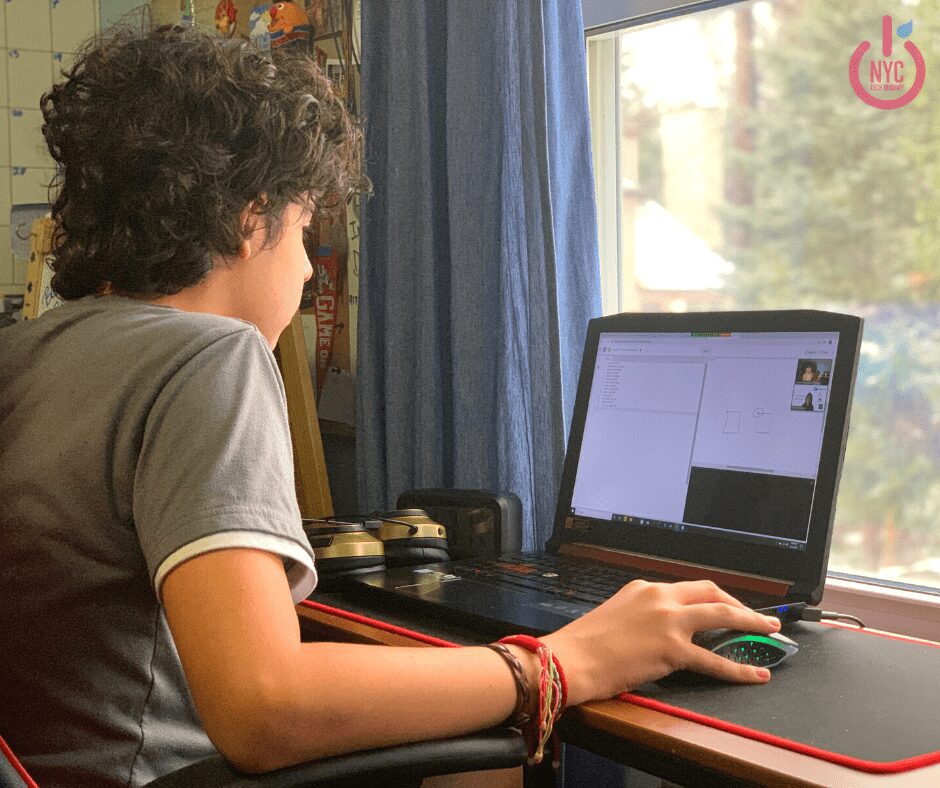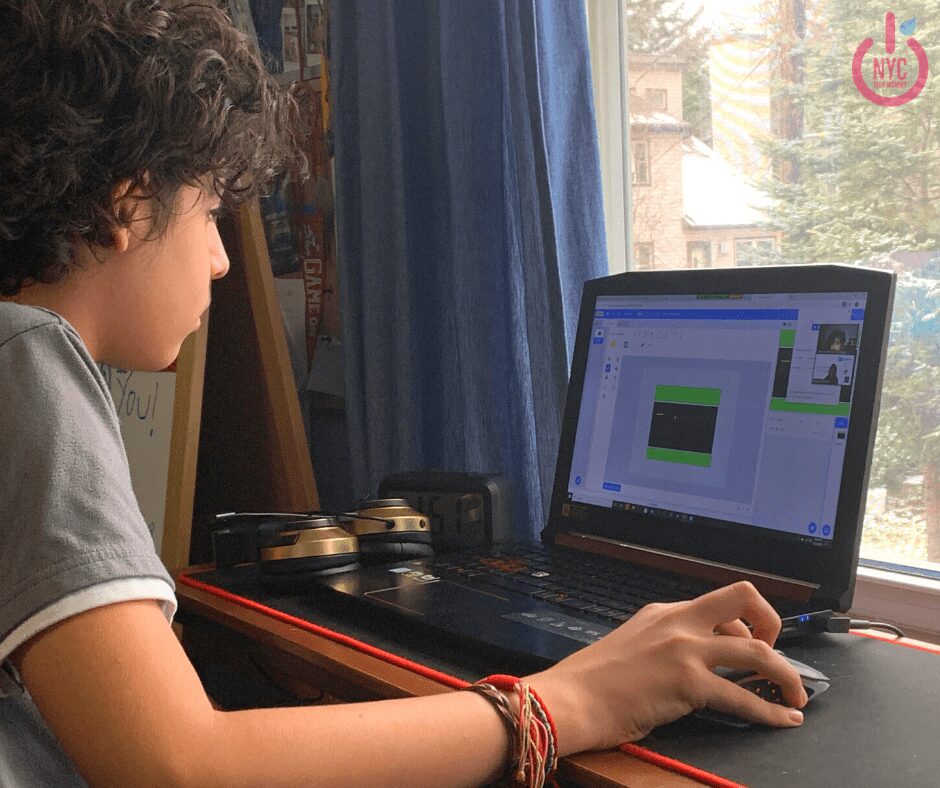 If you're wondering if your child could be a coder, I highly recommend you sign up for a free trial lesson with Koderon. Our first lesson was so great and my son immediately asked for more lessons. He's now on his third week of coding lessons with Koderon and he's already learned so much!
Why Should Kids Learn Coding?
There are so many ways kids can benefit from learning to code. Most importantly, coding can help kids understand how technology is shaping our world. Coding can strengthen problem solving skills and teach kids to think outside the box. Coding can help develop valuable critical thinking skills that can be applied to real world problems and prepare our kids for future careers. I also love that coding incorporates STEAM learning. In the end, there are many reasons kids should learn to code and there's no denying that coding is a great career path that can lead to a bright future!
How Kids Learn with Koderon
Koderon's primary focus is cultivating kids' love for coding. Their online coding classes for kids offer one-on-one teaching and guidance as kids learn to code through game creation and other fun coding projects. Koderon targets kids ages 7 to 18. They use coding tools and platforms that best fit kids and meet them where they are in their coding abilities and interests.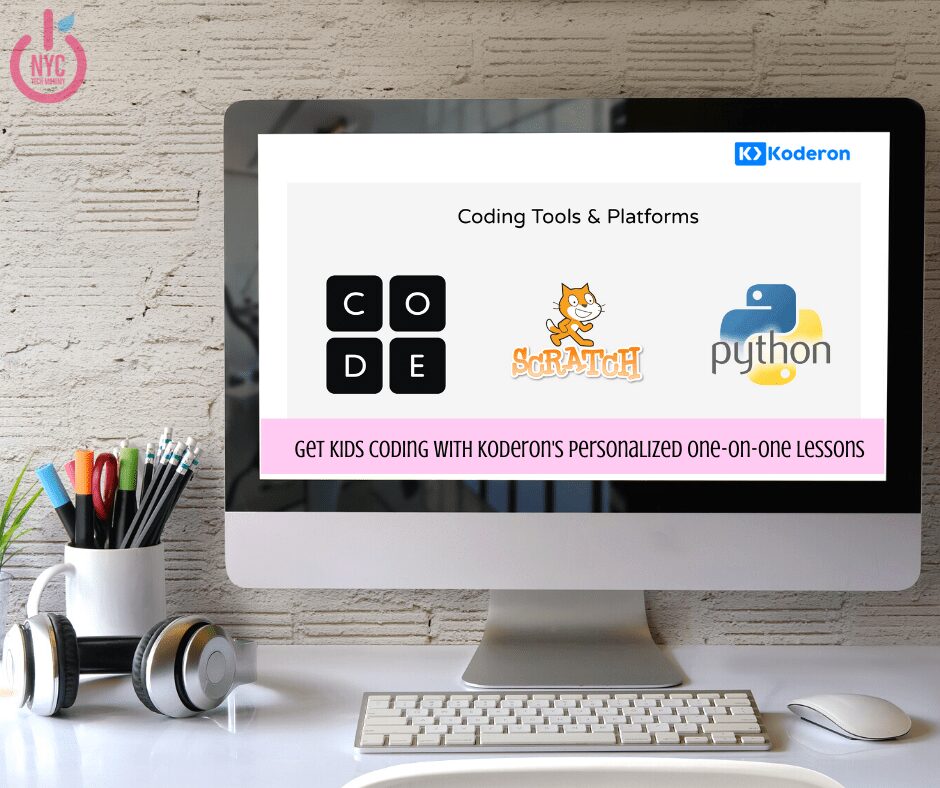 For very young kids ages 7 to 9 they use Code.org — a very easy to follow platform where kids can advance through levels by solving problems.
For kids ages 9 to 14 they use Scratch coding which is easier for kids to learn and allows for boundless creativity. If you're not familiar with Scratch, it introduces the fundamentals of computer science and uses block coding that doesn't require kids to memorize syntaxes or even have typing skills.
At ages 12 and up they begin introducing Python which is an easy-to-learn programming language. Python is also the most popular language for Artificial Intelligence applications today and its usage is growing every year.
Each private coding lesson with Koderon is from the comfort of your home and scheduled to fit your child's availability or school schedule. Best part is Koderon helps you set everything up right at home before you start. The instructors do a great job guiding kids every step of the way as soon as they log on for their first lesson. Making it enjoyable for the kids, and more importantly, painless for us parents! Also great is that Koderon offers year-round learning, enabeling continual learning with no knowledge-loss due to breaks.
Koderon teachers are experts in coding. They're all current students or recent graduates from top Ivy League schools like Caltech and Berkeley. They're also great role models for kids who may be interested in a career path in coding!
Tailor-Made Lessons for Kids
Koderon teachers support kids as they learn to code by using some of the most popular learning platforms today — Code.org, Scratch, and Python. Koderon teachers become your child's 1:1 coding coach and are fantastic at encouraging kids to come up with their own ideas as they work through problems. My son has really enjoyed these types of interactions with his Koderon teacher. Many other coding classes that he's taken before don't allow for this type of one-on-one interaction and personalized approach for learning to code.
In my opinion, one-on-one teaching and guidance is the best way for kids to learn coding and Koderon does an excellent job at assessing student's level, tailoring curriculum, and moving at the individual pace of the student in a kid-friendly way. Usually coding classes, in person or online, take place in a group setting. Even if the group is small, kids can get easily frustrated or bored when learning is one-size fits all. I love that Koderon customizes each class to a child's age and development level, takes into account personal learning style and taps into individual creativity while allowing kids to go at their own pace. While learning to code with Koderon, my son has never felt lost, frustrated, or bored during any of his lesson. He's always eager for his next coding class and it's truly been a fantastic tailor-made experience for him!
Mom-approved Coding Lessons for Kids
As a parent I appreciate that my son is being challenged in ways that best fit his abilities and allow him to grow and explore as he learns to code. Each private online coding lesson with Koderon is tailored to my son's own abilities but also to his interests in coding. For example, my son is already familiar with coding and has shown interest in wanting to learn to code in Python. Because lessons are personalized, his teacher is able to empower him to solve new problems on his own and dig deeper as he completes project-based lessons in Python. He's not starting from the beginning as each lesson takes into account what he already knows. Lessons are fun and truly foster his love for coding!
In addition, Koderon does a great job at keeping parents in the loop! After every lesson, parents receive an email update from their child's Koderon teacher. I love these weekly lesson reports to parents because they keep me up to date on my son's overall progression. As a 12 year old, it goes without saying that my son doesn't want mom hovering over his shoulder when he's in his online coding class. That's why it's so nice that after each lesson I receive a personalized lesson report with an update describing my son's progress, the material he learned, and his homework assignment for the following week. This keeps me tuned into what my kid is learning so that I can easily continue to support him, without even having to ask him what he learned in coding class today. You know how pre-teens are — sometimes getting details from them is like pulling teeth!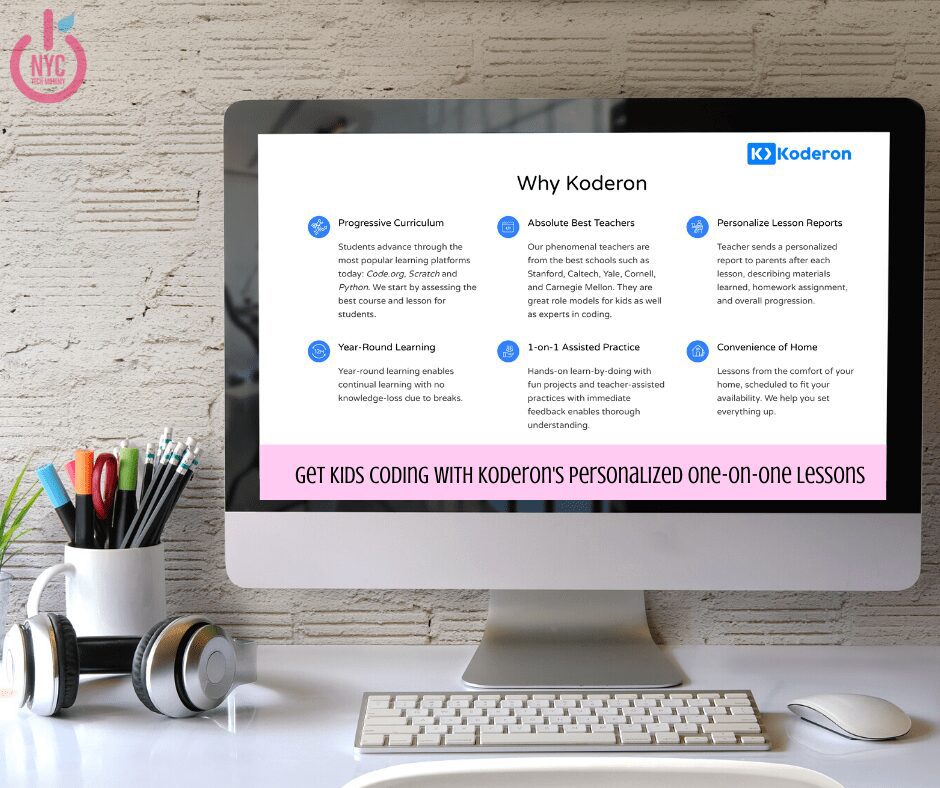 About Koderon
Koderon was co-founded by a husband and wife team, Ivan Lai and Megan Mao. I had the pleasure of meeting them both virtually and chatting about the work they do with Koderon, their passion for empowering kids to code, and just getting to know them a bit more. As the parents of two daughters they greatly value education and embrace technology. They also love to travel so seems we have a lot in common!
Megan is Co-Founder and Executive Director of Koderon. She was Valedictorian of her Belmont High School Class. She holds a Bachelors Degree in Economics from Yale University, where she attended on a full four year scholarship and graduated magna cum laude. She also has an MBA from UCLA, where she graduated top of the class and went on to become one of the youngest executives at South California Edison, a Fortune 500 company.
Megan's husband Ivan is Co-Founder and CEO of Koderon. He holds a Bachelors in Mechanical Engineering from Cornell University, a Masters in Operations Research & Industrial Engineering from Cornell University, and an MBA from UCLA Anderson. He's worked as Executive at several fortune 500 companies, his latest role being Senior Director of Global Supply Chain at Stryker.
Prior to founding Koderon, both Megan and Ivan quit their corporate executive jobs and traveled the world for 8 months with their two daughters, visiting 16 countries across 5 continents in 8 months. I find that to be amazing!
Want to learn even more about Koderon and how it can empower your kids to code? Head over to their website and sign up for a FREE no-obligation trial class today! A Koderon teacher will spend the first 10 minutes of your trial class explaining the program and getting to know your child, then jump right into your 50 minute FREE lesson. I highly recommend it!
You May Also Like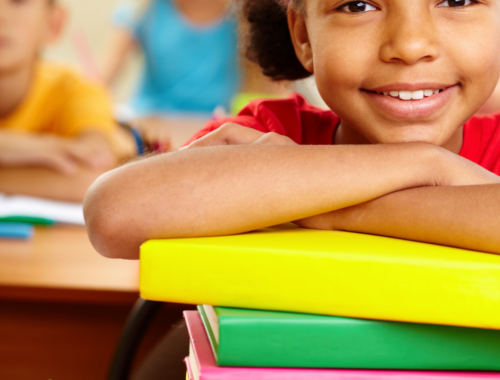 August 12, 2021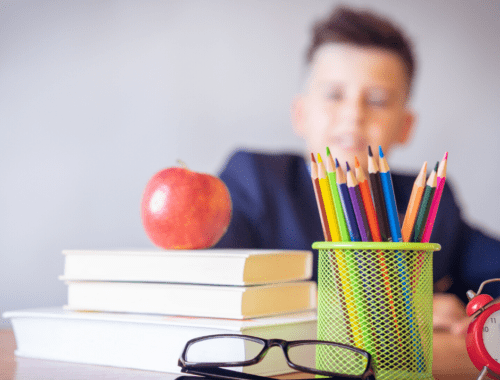 April 17, 2020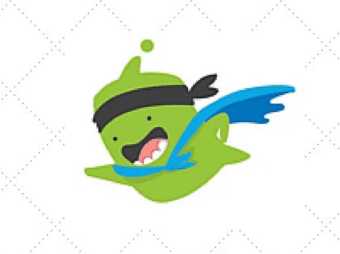 January 20, 2016