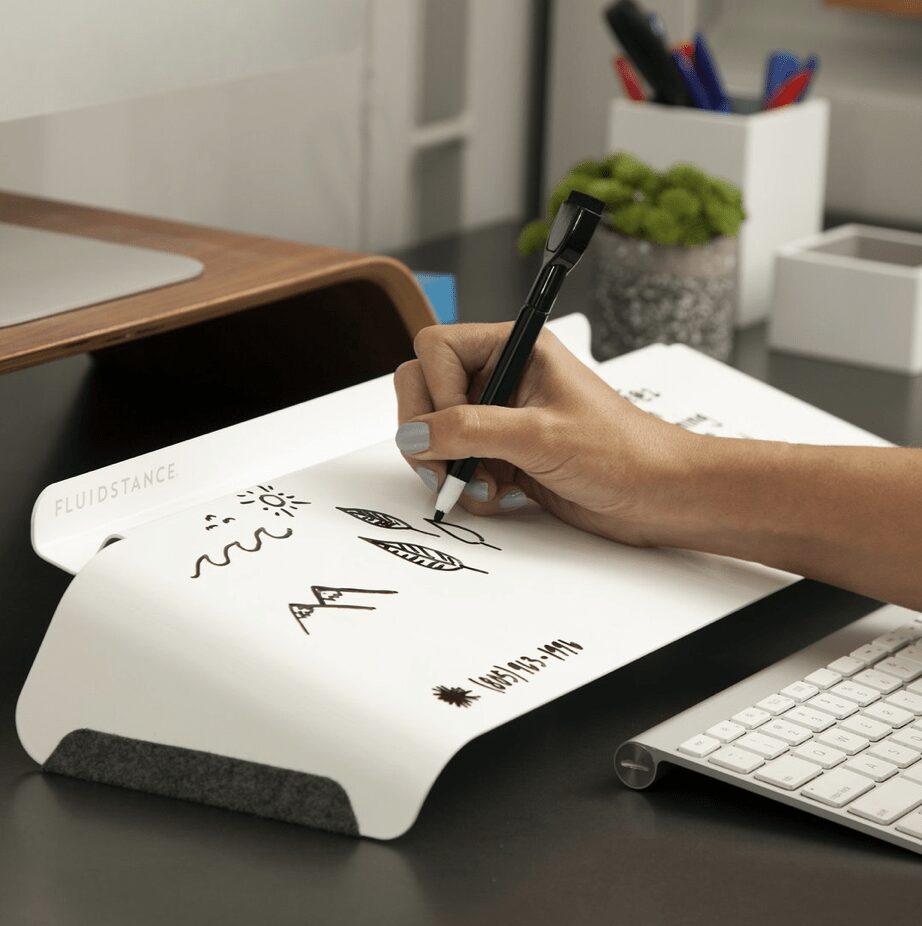 Remote Learning Gift Guide for Kids and Teachers too!
November 6, 2020
Everything is so different this year! Even the holidays feel different. Since the kids are learning from home you might be looking for functional and educational gift ideas this year. That's why instead of sharing my usual Top Holiday Gift Ideas for Kids, this year I'm sharing with you a Remote Learning Gift Guide. This guide is not only going to help you find some great gifts ideas, but also help make life a bit easier, especially as we continue to learn and teach from home.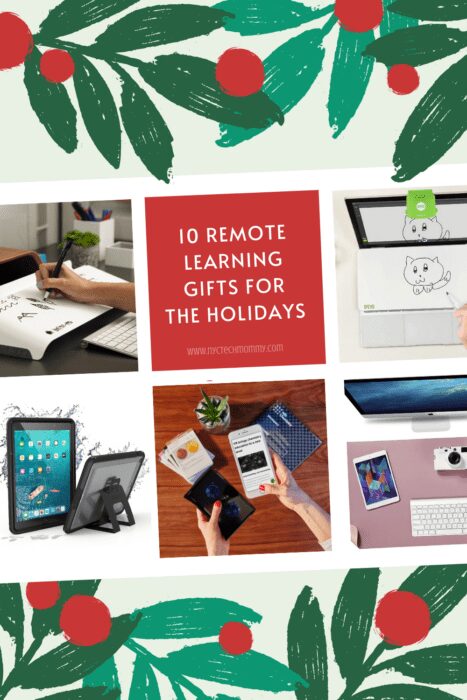 Knodel Dual-Sided Desk Pad
Any mom will appreciate this gift for kids learning from home! Help Protect the dining room table or desk from scratches, stains, spills, heat and scuffs with this durable double-sided desk mat. It's large enough to accommodate a laptop, mouse, and keyboard. The comfortable and smooth surface can double as a mouse pad and a writing pad. Plus it's waterproof and super easy to clean — just wipe it's surface with a wet cloth. Best part about it is that it comes with a ONE YEAR WARRANTY so you can rest assured that you'r gifting a high quality product or you get your money back.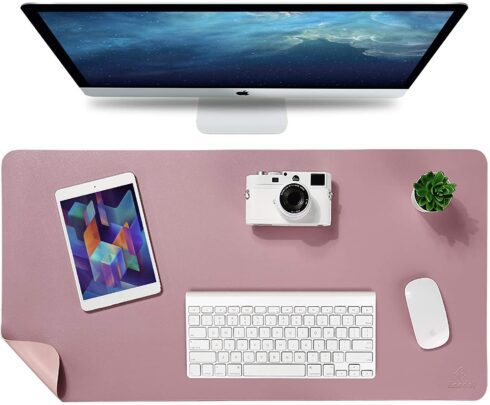 You can purchase the Knodel Duel-Sided Desk Pad in a variety of beautiful colors on Amazon.
Fluidstance Slope
A clean and clutter-free desk will keep kids and teachers feeling healthy and good throughout the school year. FluidStance's Slope, a personal desktop whiteboard, promises to do just that. The Slope is designed to fit perfectly in the space between your keyboard and the monitor, which means that you can slide your keyboard under it for storage, freeing up extra space on your desk (and eliminating the need for the piles of disposable paper on your desk).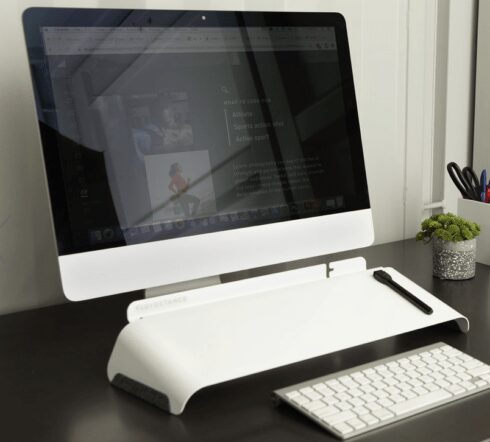 Did you know that every year, 50 Billion paper sticky notes are made? That's millions of trees cut down from our amazing forests. The Slope is here to help reduce your eco-footprint by eliminating disposable paper notes. And I love it!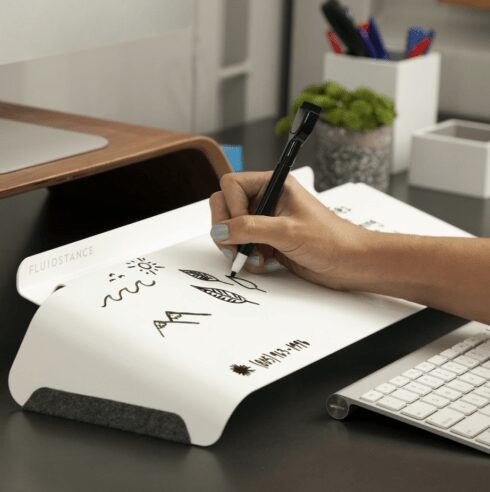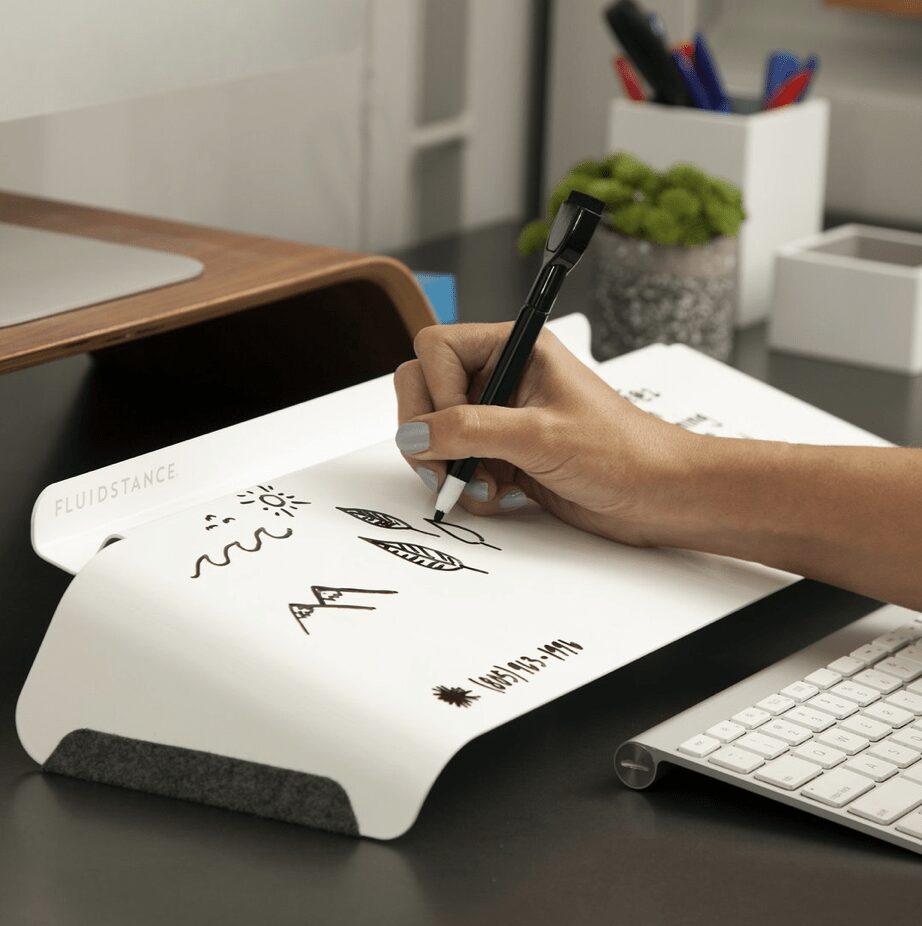 Visit the Fluidstance website and gift the Slope this holiday season!
FluidStance Slope+
Let me upgrade you! The Slope+ features FluidStance's original Slope (mentioned above) plus a premium wireless charger – the accompanying slim, lightweight charger is mounted on a custom silicone stand that was crafted to fit inside the channel of your Slope, providing support and cord management when charging your phone or tablet. It allows an optimal angle of view and adds even more functionality to your workspace while reducing clutter. The top-of-the-line wireless charging pad contains three charging coils, which means your device will charge whether it's in a vertical or horizontal position. Perfect for working at your computer while keeping you phone nearby and fully charged so you don't miss a beat!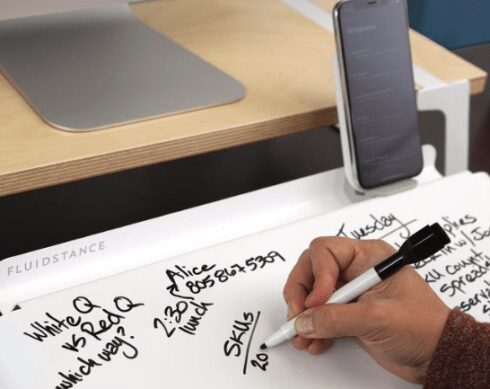 FluidStance the Wall
FluidStance recently launched it's new innovation, the Wall: a sleek, portable tabletop whiteboard expertly designed to make the work experience more flexible, productive, and comfortable in any environment. I particularly think it's a great addition to any homeschool room!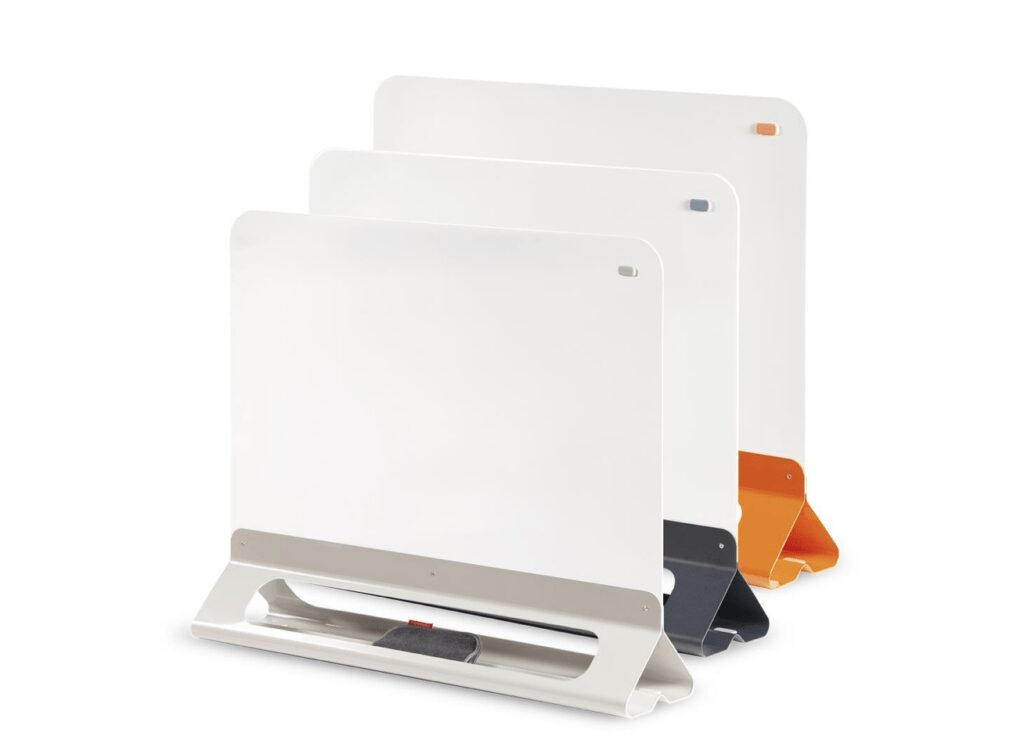 The Wall's 24" by 20" frame with 720 square inches of premium writeable space offers you the power of a personal whiteboard with more surface area, while its streamlined and minimalist appearance makes it a seamless addition to any indoor space – whether you love to jot down notes while learning or teaching or brainstorm strategic ideas from your office space. Because it's magnetic, you can also use is as pin-up board with magnets to hold pictures, inspirational clippings, and more, making maximum use out of its mixed media capabilities.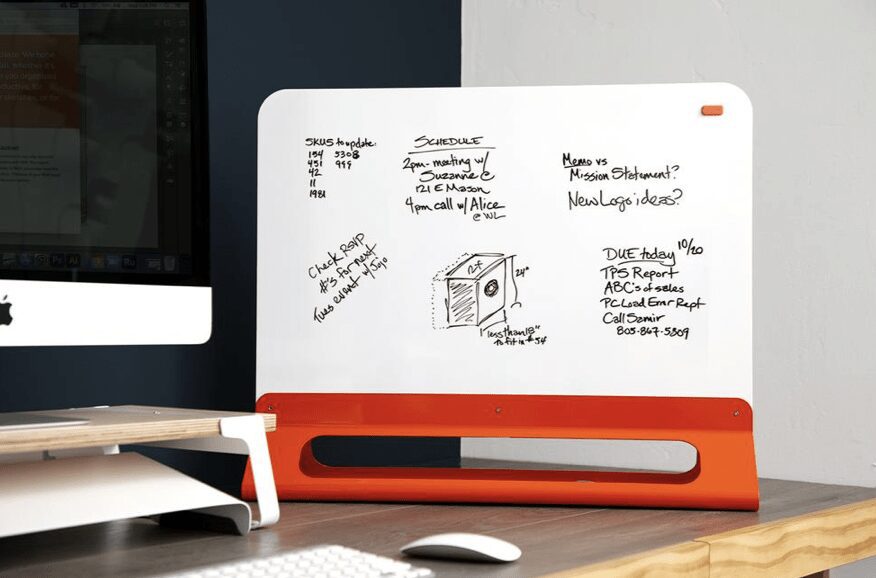 Visit the Fluidstance website and gift the Wall this holiday season!
IPEVO Mirror-Cam
IPEVO is a company that designs and produces a range of top quality document cameras and other products that are perfect for education purposes. Their latest innovation is the IPEVO Mirror-Cam and it helps you project anything onto your laptop screen in real time. It's a great little gadget for students and teachers to use during remote learning to share notes, sketches, solve math problems and even do read alouds!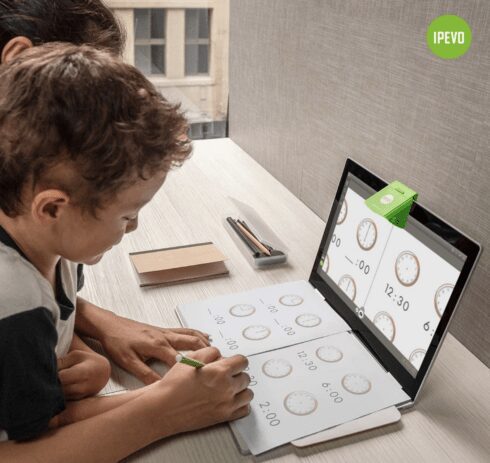 This is how it works:
The mirror, which is inside of Mirror-Cam, reflects the keyboard area of your laptop and simultaneously allows your webcam to capture perfectly the reflected image. Users can take advantage of the many great features in the IPEVO Visualizer Software to make sure they capture the best image with their Mirror-Cam. I think it's genius!
Find the IPEVO Mirror-Cam distance learning tool on Amazon.
Catalyst Waterproof 10.2 iPad Case
There's no denying that technology is now more than ever a critical need to supporting learning for our kids. These days many kids (and teachers too) are using the iPad 10.2 to make it easier to learn in a remote setting. That's why the Catalyst waterproof case for the iPad 10.2 makes a great remote learning gift for kids, and also teachers working from home!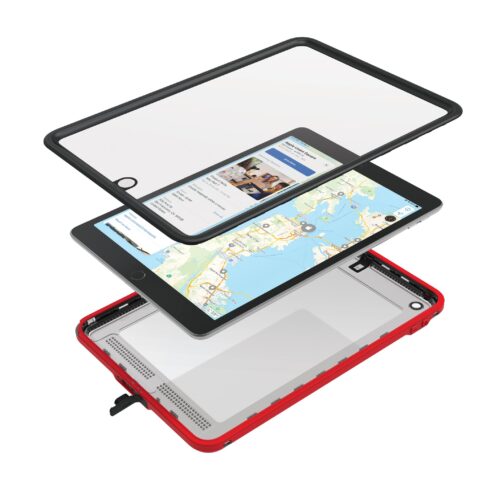 This Catalyst case for iPad 10.2 is 100% waterproof and completely washable with soap and water or an alcohol solution to keep it free of germs and bacteria. We all know that hygiene around electronic devices has become critical as we work to reduce the spread of COVID 19. What's also great about this iPad case, is that it's drop proof unto 4 ft. It's also fully enclosed to protect the device from dust, dirt, and small particles that can scratch the surface of the iPad. Also included is a lanyard attachment and a stand, making it easy to use your iPad anywhere you go!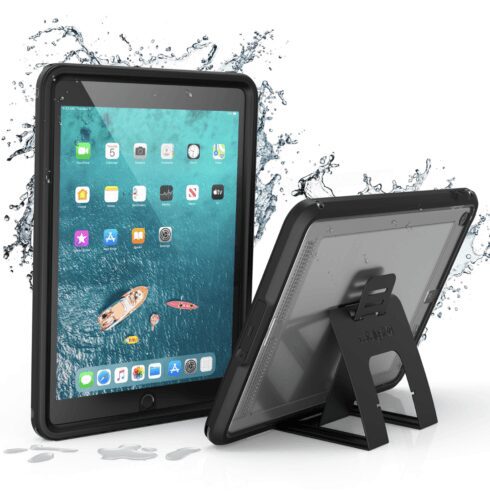 Gift the Catalyst Case for iPad 10.2, available for purchase on Amazon.
MEL Science Kits
Give them the gift of science this year! MEL Science offers next-generation subscription boxes for kids, combining hands-on experiments with VR and AR technologies to make learning fun and effective. MEL Science offers cool science experiments for kids, delivered to your door every month. All MEL Science kits focus on exploration and in-depth science education. Each subscription is supported by VR and AR technologies and mobile apps. The MEL Science kits are great for homeschooling and remote learning and make a great gift for kids this holiday season!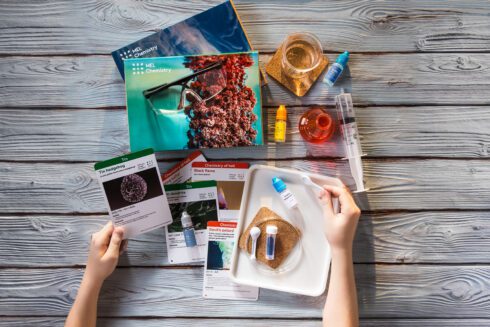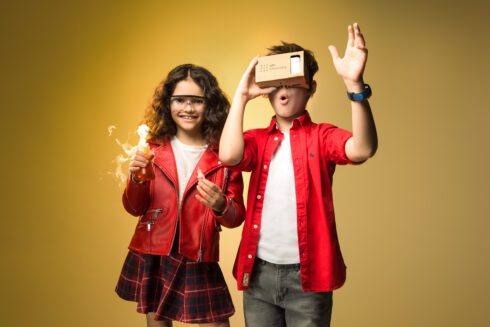 Visit the MEL Science website to check out the 4 different subscriptions offered.
MEL Chemistry – A monthly chemistry subscription. Subscribers get 2-3 hands-on experiments per month, a free Lab Kit and free VR headset with the first package, and access to VR lesson in the MEL VR app. Also includes the MEL Chemistry mobile app with step-by-step instruction and 3D molecule viewer, plus free online lessons with professional science teachers. Great for kids ages 10 to 16+
MEL Chemistry Lite – The MEL Chemistry Lite subscriptions is a more economical version of the MEL Chemistry subscription. With this subscription you receive one experiment per month, VR lessons in the MEL VR app (no free headset and no Lab Kit). Subscribers can use the MEL Chemistry mobile app with step-by-step instructions and 3D molecule viewer. Great for kids ages 10 to 16+
MEL Physics – This monthly physics subscription includes 2-3 hands-on experiments per month and access to VR lesson in the MEL VR app. Also features the MEL Physics mobile app with step-by-step instructions and additional in-app only science projects, and free online lessons with professional science teachers.
Mel Kids – This a fun hands-on science subscription box with an AR app for little kids. Each kit includes a wooden science project, a comic book with instructions, and the MEL Kids mobile app, which uses augmented reality to make complex concepts simple. Subscribers also get access to free online lessons with professional science teachers. Great for kids ages 5 to 9+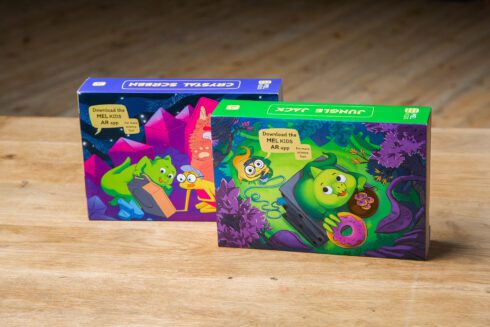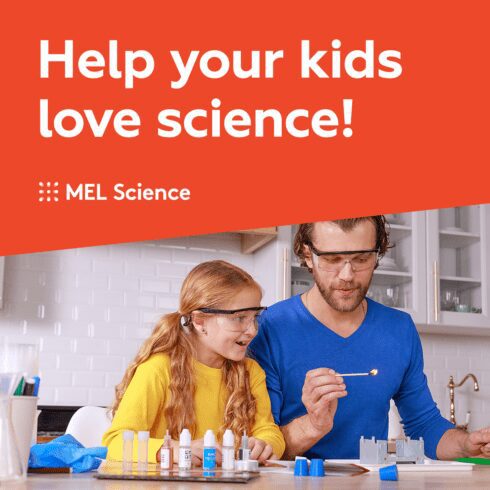 Visit the MEL Science website to choose a science subscription box to gift this holiday!
BIC Kids Coloring Combo
A BIC Kids Coloring Combo Kit makes an excellent gift for anyone learning or teaching from home! Every year I stock up on a ridiculous amount of crayons and markers because they break or dry out easily and I'm constantly having to replace them for the kids. That's why I absolutely love that BIC Kids Crayons are break-resistant! And BIC Kids Markers have a blocked tip resistant to pushing in, they contain ultra-washable ink and won't dry out for up to one week if caps are left off. It's like BIC Kids Coloring products are kid proof! lol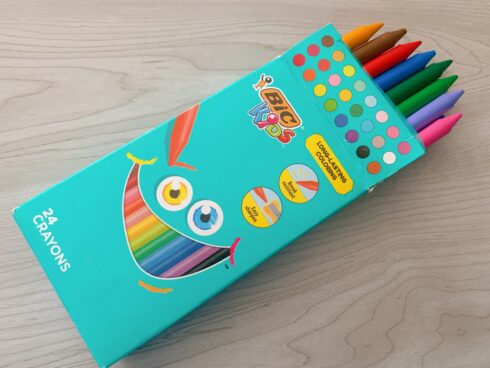 If you have a little artist learning from home, Bic Kids Long-Lasting Coloring Crayons and BIC Kids Triangular Coloring Crayons make perfect stocking stuffers. The triangular shape of these cool crayons are perfect for little hands. The wrap-free design means there's no paper to peel and they're designed to prevent waxy residue on hands.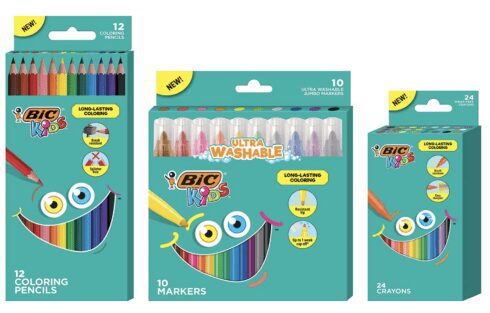 Grab a BIC Kids Coloring Combo Kit on Amazon. These make great stocking stuffers too!
Seatsack
Learning at home can get messy! With so many materials to keep on hand, things can get overwhelmingly unorganized quickly. That's why a seat sack makes a great little gift for any kid learning at home. Simply slide a Seat Sack on the back of any chair to provide instant storage for books, papers, notebooks and more. This seat sack is a great place to store school supplies when space is scarce and you're trying to keep school materials organized, within reach, but out of the way!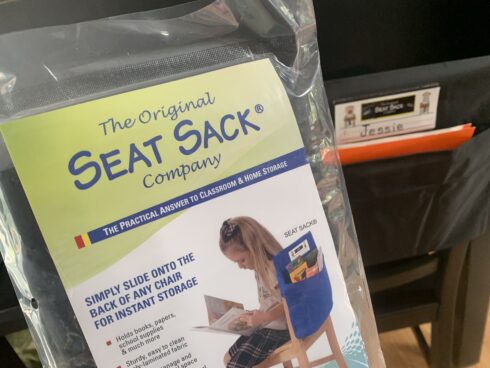 Find a seat sack like the one I recently purchased for my own kids on Amazon.
Casio Graphing Calculator
Kids of all ages are learning from home! If you have a high schooler or college kid studying at home, chances are they're working on some pretty complicated math. Get them a new calculator! The new fx-9750GIII graphing calculator from Casio is perfect for big kids taking courses in pre-algebra, algebra, geometry, trigonometry, calculus, biology, chemistry, physics, and finance & business. Casio's new fx-9750GIII boasts several new exam-friendly capabilities permitted for use on all standardized tests. The fx-9750GIII leverages a new natural display feature, which allows for 2D-templates for fractions, roots and other functions to appear on the screen as they are written in the textbook. Users can create, save, edit and run Python files, as well as import and export these files with streamlined computer connectivity. A great gift for your mathematician kid!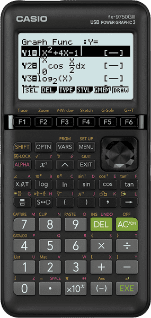 You can purchase this Casio graphing calculator on Amazon.
---
Which of these remote learning gifts will you make your holiday shopping list this year?
Don't forget to PIN this so you can come back to these remote learning gift ideas when it's time to get your holiday shopping done!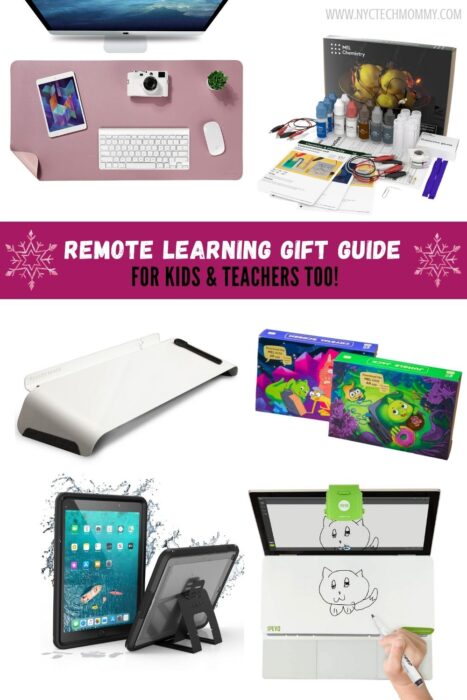 Disclosure: I received complimentary products in order to facilitate this gift guide. All thoughts and opinions are my own.
You May Also Like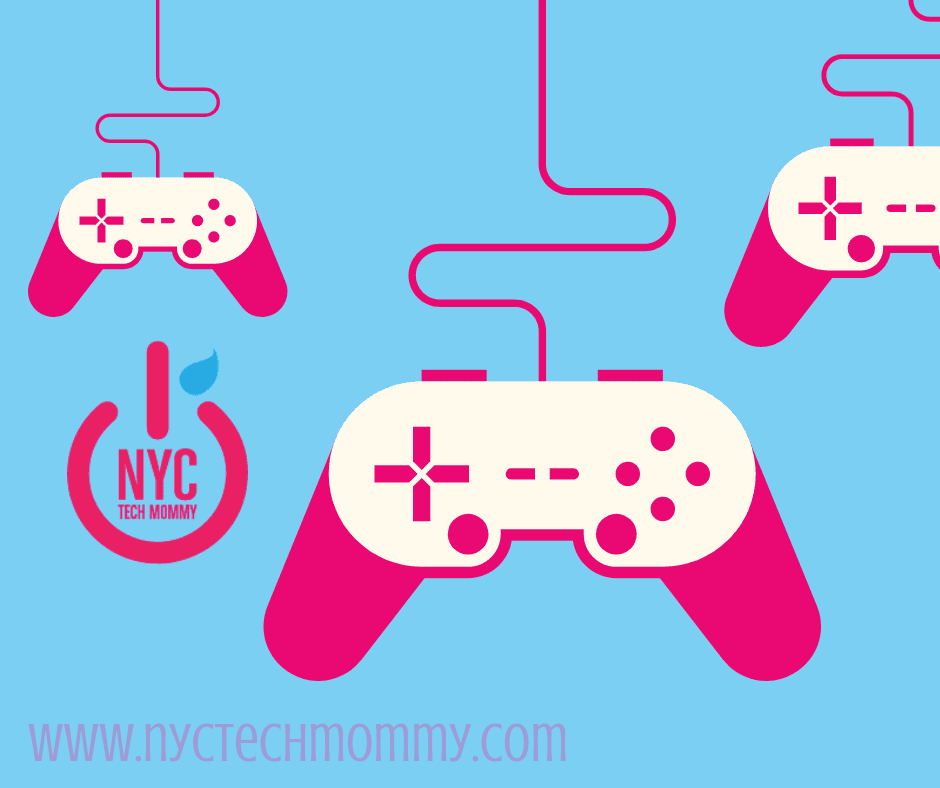 November 30, 2018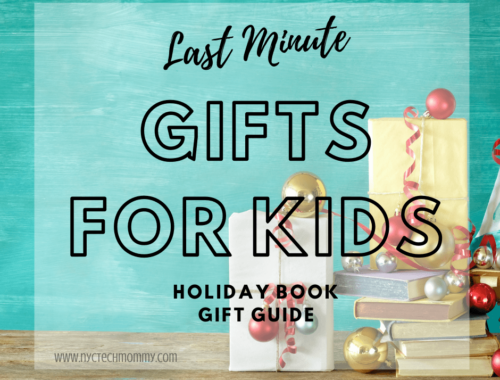 December 20, 2021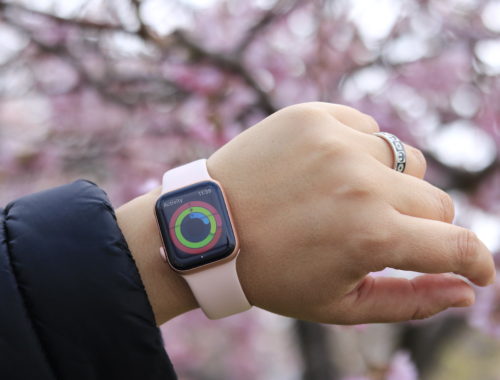 May 1, 2019