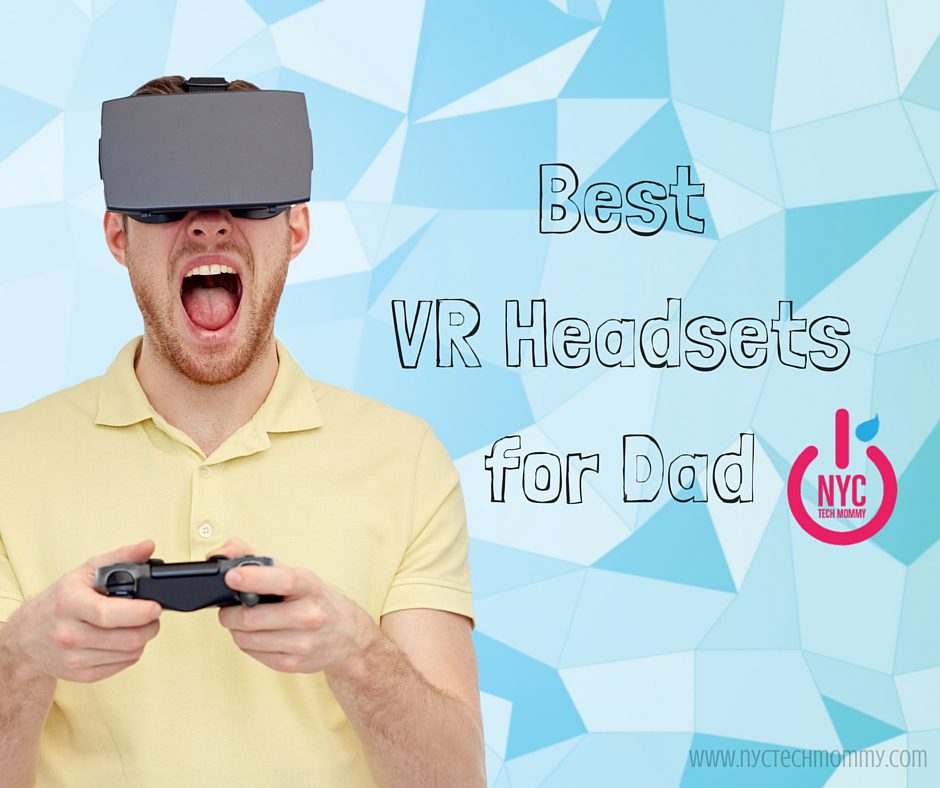 Best VR Headsets for Dad this Father's Day
June 3, 2016
Somehow the general perception in the media about fathers is that they are the second parent. We find this perception to be based on utterly groundless assumptions rather than reality. Fathers play an equally important role in the lives of their children. To raise awareness about this inequality and to commemorate the upcoming Father's Day, we have compiled a list of the Best VR Headsets for Dad.
* This is a guest post by Frank Lee
Dads are an important part of the parenting equation and we should not take them for granted or make assumptions that they are the lesser of the two parents. The greatest expression of this erroneous assumption culminates when moms say:
John is babysitting the kids.
And of course, John is the father in this case. This is absolutely rude and hits below the belt, which by the way is more painful for this gender than the opposite. Why would a father babysit his own kids? We believe in equality for fathers in the parenting equation. And just because dads might have different notions about parenting, we should not oppress this already dwindling minority. It's no virtual reality that dads matter!
This Father's Day, make sure to thank dad for all he does and give him the credit he deserves in the parenting equation. Also, get him a gift he'll really love. One that he can also share with the kids. A Virtual Reality or VR Headset is a great option! Here's our list and thoughts on the best VR headsets for dad — you choose.
Read more from today's guest post below and get the full scoop on the latest in VR headsets for dad!
And don't forget to pin this to your favorite Gifts for Dad Pinterest Board so you'll have it handy when shopping for dad. 😉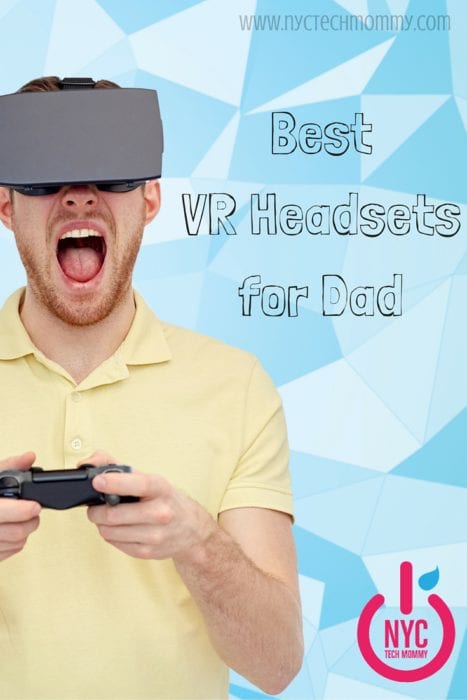 Best VR Headsets for Dad
The VR headset market can be divided into two parts at the moment: Tethered and Mobile. It is inevitable that none of the Mobile ones will come close to the immersion and overall performance being offered by the tethered ones. However, mobile ones are more affordable and can provide a cheap entry into this new form of bonding activity. Now, let us proceed to the list of best VR headsets for dad.
1.    HTC VIVE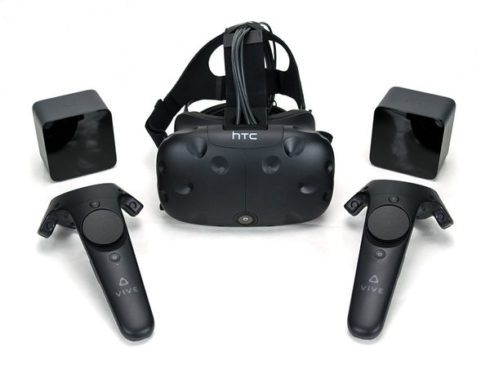 Imagine a scenario where you and your kids are surrounded by enemy forces. You are back to back with your son/daughter and you have to fight to survive. Nothing builds a greater bond than being in a difficult situation together. If you come out alive, there will be an unspeakable respect for each other. Or even if you lose, it was just a game and the important thing is you guys had fun. This would, of course, be inappropriate for a younger audience, but you can always have a go on the roller coasters together. The possibilities are just endless.
Being able to physically walk around in a game and its excellent touch controllers, give HTC our nod of approval for fathers. VIVE's chaperone system should help you avoid bumping into walls and furniture. Furthermore, it has the standard 2160p resolution, but it will definitely cost you more than the other two tethered VR headsets at $799 each. Ergonomically speaking, HTC is also a bit better for people who tend to use glasses. There are grooves in the foam to accommodate that. However, a big drawback is that although you can adjust the headset vertically to reach your sweet spot, it does not stay in place. It is also a bit difficult to take care of all the wires. This aspect can be difficult to manage with respect to youngsters and older people.
2.    Oculus Rift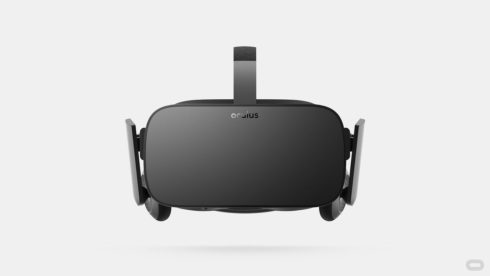 If you feel that walking around the room is just too hazardous and the VR is better tackled while sitting, Oculus is an excellent solution. After being in development for 4 years, display wise, this is a better product than HTC VIVE. But, its room scale VR experience leaves something missing, especially when compared to HTC's chaperone system. However, there's still loads of fun to be had. Imagine playing Lucky's Tale with your kids, it is bound to have some really fun and interesting moments.
Oculus's motion controllers feel more natural and are easier to handle due to their superb ergonomic design. Albeit, they are not available right now! However, the real decider in this case, may just be the amount of content currently available for Oculus. Developers have had more time to develop content for Oculus than any of the other platforms. So, if you want rich content now, then Oculus is the headset to buy.
The headset design is better for vertical adjustments and clicks into place rather than going back when compared to HTC VIVE. Other adjustments are possible as well. But, the nose gap tends to let light in. However, it is something that you quickly get used to. And if it takes away from the experience, you can easily plug it using cotton to remove the effect. As we said earlier, the display – which has been made in conjunction with Samsung – is much better than the rest. Despite its comparable 2160p resolution, it is sharper and the field of view is better as well. It will cost you about $599 each without the controllers.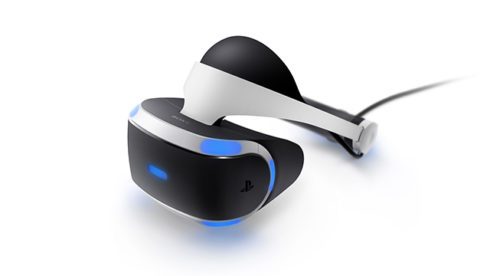 PlayStation VR will do the job and is much cheaper than the rest costing you only $499 dollars each with the motion controllers. But, we feel that PlayStation VR is way behind the other two. The only thing in its favor is the overall price. Whereas the other two will cost you about $1500 each along with the systems needed to run them, you can get a reasonable experience with PlayStation VR for about $850; which comes down even further, if you already own the gaming console. It uses a similar collective resolution of 2160p. However, it lags behind significantly in the motion tracking department among other things.
On the plus side, it does allow you to enjoy your favorite titles with your kids in VR. However, PlayStation 4 is an outdated system, which may not be able to hold up to gaming PCs for the second generation of VR headsets.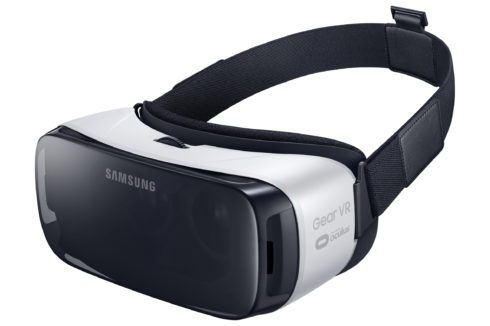 This was the first polished product to give users a real taste of VR and it retains its position as the top Mobile VR Headset. There are many reasons for it. The main reason is that it has its own content niche. It's also cost effective if you already own a pair of Samsung compatible phones. A pair of these VR headsets will only cost you $200. It can be used for 3D rollercoaster rides or used as a high definition cinema to watch Frozen and visit all kinds of different places in the world. We see VR tourism becoming a reality in near future.
Gear VR also has more potential, due to its wireless nature. Wireless means that there will be less tripping due to wires. A basic level of motion tracking is being developed at the moment for the mobile platforms as well.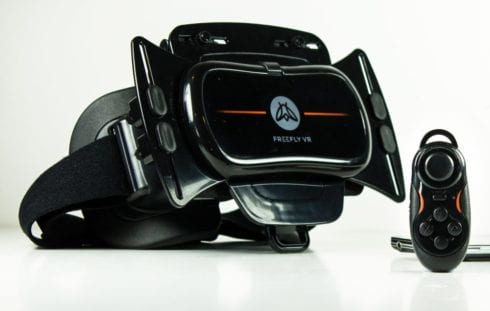 Sometimes we have to ignore looks to enjoy the real deal inside. This is one of those cases. Youngsters will love the hip design but you may find it a bit dorky. If Samsung's Gear VR is not a viable option, then this will replace it without too many hiccups. It offers a 120 degree field of view and will work with both iOS and Android phones. It even has its own controller named Glide. However, the downside is that it does not have a trackpad or a magnetic button to control the interface without the controller. It will fit any smartphone with a screen size between 4.7 inches and 6.0 inches.
This is the cheapest option on the list and you should be able to acquire a couple of headsets for around $150 dollars with controllers. The mechanics are different than those of Samsung's Gear VR, but they are equally good.
---
There are many other options out there for the best VR headsets for dad. We feel obligated to also mention Google Cardboard here. While Cardboard does not provide an immersive experience like those on this list of best VR headsets for dad, it is a very good option as an introduction to VR. We will also be holding our breath for the upcoming headset that Google has designed to work with their Daydream platform. Other honorable mentions include Fove VR and Zeiss VR One. Both are interesting options, to say the least, although they did not make our list of best VR headsets for dad.
Before we go, as is apparent from all the information we've shared with you today, the final decision about which is better is going to vary from person to person. Price is definitely one of the main considerations! However, for us, HTC VIVE is the best option because we feel that at the moment it delivers the best quality experience. But, it may soon change as we go into the second generation of headsets. Till then, in our opinion, this is definitely the best out there.
Now let us not limit ourselves in interactions with our kids. This can only increase the generation gap. A good game night with the family is an excellent way to form strong bonds. VR technology has brought us this immersive opportunity to have fun and experience unique opportunities together. This is a gift which we should take advantage of. Who knows, one day we might be able to visit the moon together, in VR at least. I'm sure you'll to find the best VR headset for dad by choosing one from our extensive list.
Happy Father's Day!
Disclaimer and Warnings:
VR headsets may cause motion sickness and nausea in all humans, including children
Being exposed to gaming at a young age leads to better hand-eye co-ordination (Hmmm, not exactly a bad thing). However, exposure may also lead to your kid becoming a gamer
This may further cause symptoms of Geek-ism, or its elder brother Nerd-ism
Many of the scenarios described in the article are possibilities which may be realized as VR technology matures.
---
Related Posts
---
Guest Post by Frank Lee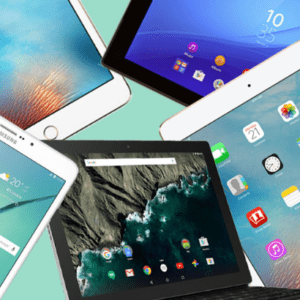 Frank Lee is a Content specialist at Rebates Zone, he loves covering anything related to technology, online coupons, and games. The HTC VIVE VR Headset mentioned in this article can be purchased through Groupon, you can find coupons at Rebates Zone to take advantage of these discounts.
You May Also Like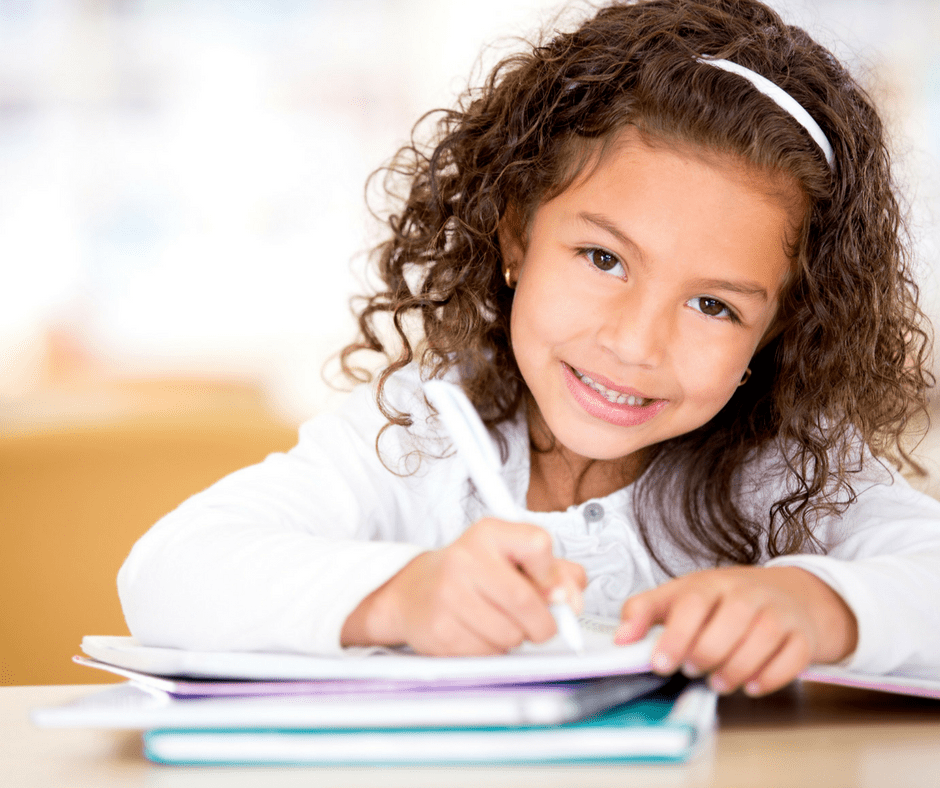 January 10, 2018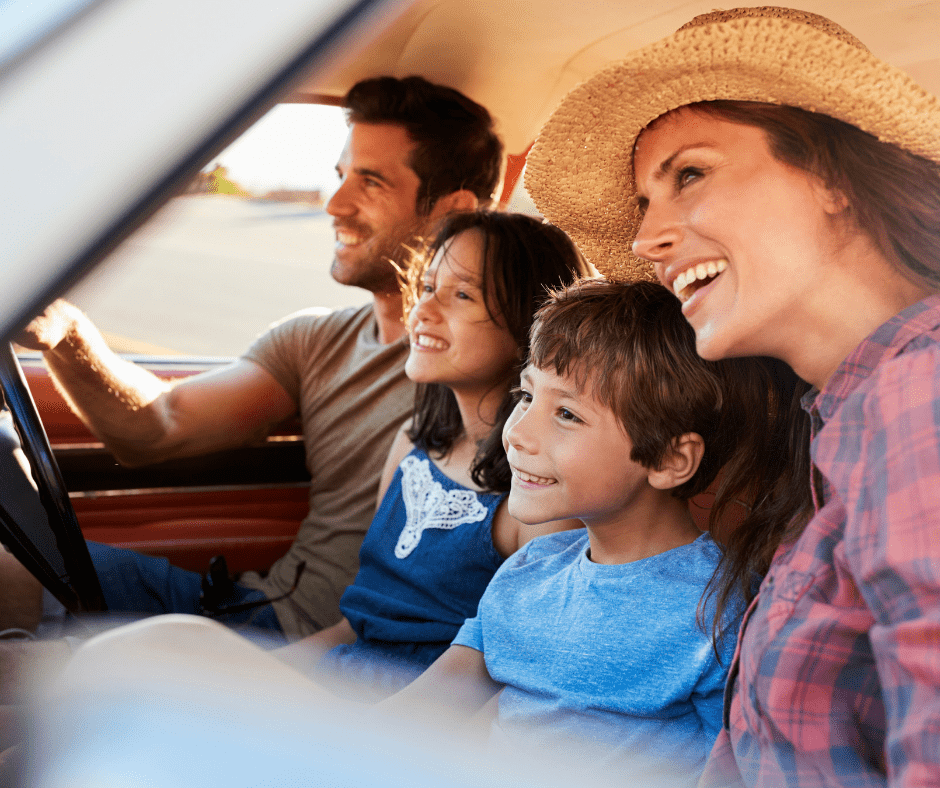 November 21, 2018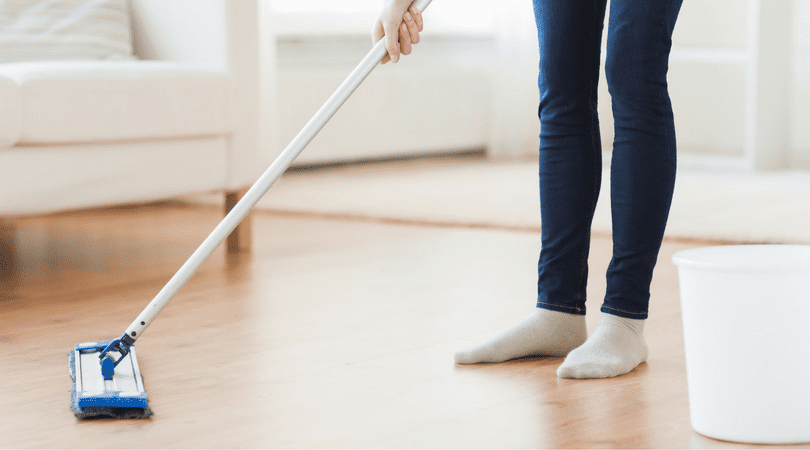 April 4, 2018