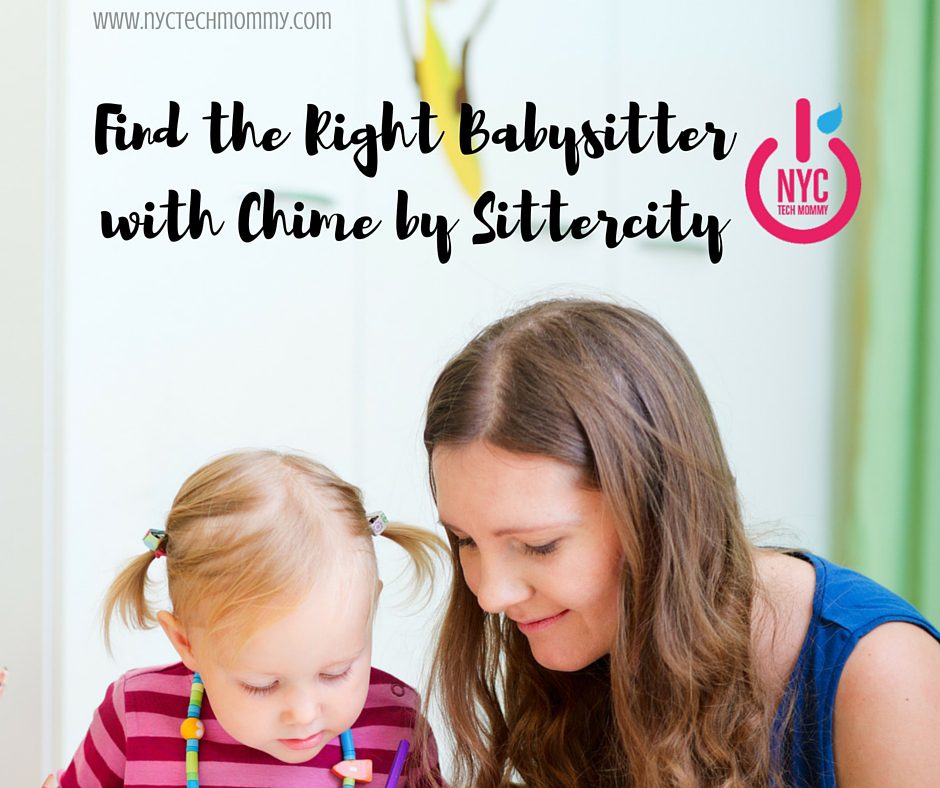 Find the Right Babysitter with Chime by Sittercity
June 7, 2016
How many times have you dreamed of getting out of the house for a couple of hours, to enjoy a nice dinner or to catch the latest movie with your honey? Or maybe you were just invited to an adults only event, one that you really want to attend but it's last minute and you have no one to stay with the kids. You graciously decline but wish you didn't have to. Is this all too familiar to you? Is the lack of a trusted babysitter stopping you from stepping out as a couple? Would you even know where to look if you needed a last minute sitter? Well, I'm here to help! Let me tell you how to find the right babysitter for you and your family with Chime by Sittercity.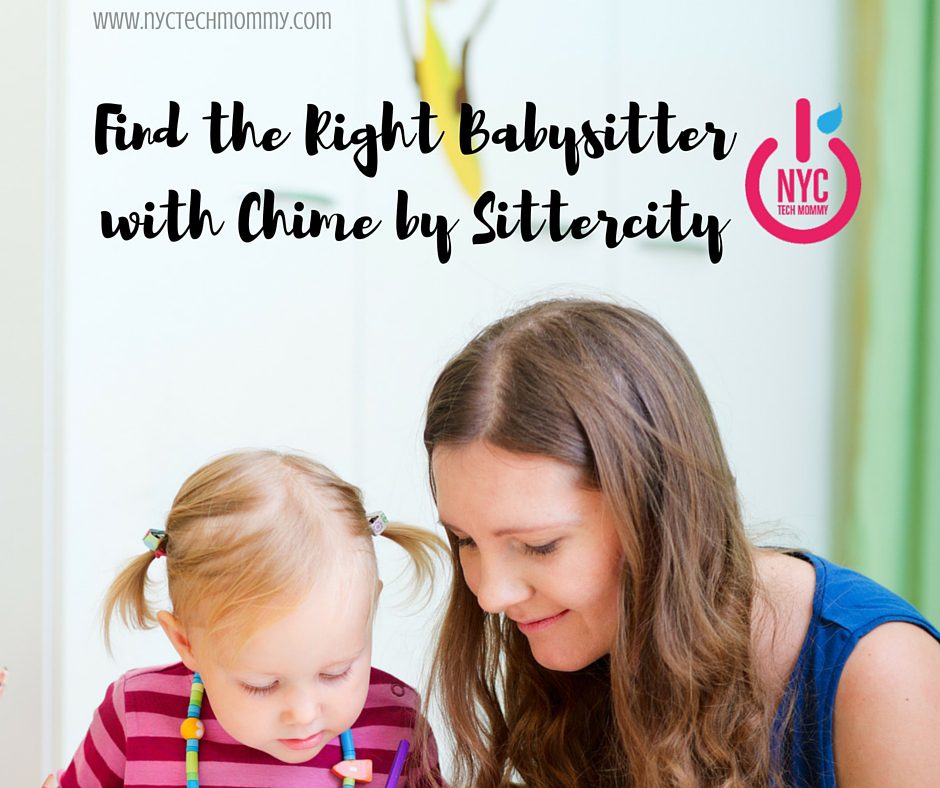 Recently, this has been our struggle. We can get pretty creative in terms of finding time for date night and making it happen but rarely do our date nights involve leaving the house. We can't just get up and leave, you know. And while date night at home may be very nice and all, it's not the same as being able to get out for a few hours.
We usually take the opportunity to schedule date night when my parents are in town. While they're here enjoying the grandkids, we try to get away for a little bit, just the two of us. Since my daughter was born it's only happened a handful of times. Once every three or four months to be more exact. Pathetic, right?
And if we ever get invited to dinner or some other function with friends, we usually have to either decline, or one of us will go solo while the other stays behind with the kids. Sad, I know!
But that's all about to change!
I just discovered a fantastic on-demand babysitting service called Chime and today I want to tell you all about it. Thanks to Chime, the husband and I have already enjoyed our first date night in months. I can't remember the last time we went to see a movie just the two of us! We had so much fun and I can not wait to do it again, very soon!
Disclosure: This is a sponsored post. I received monetary compensation and a free trial of this service in order to facilitate my review. However, opinions and thoughts are always my own and I only share what I love and think you will too!
Chime is a new on-demand babysitting service developed by the creators of the trusted online sitter job board, Sittercity. You can find them at hellochime.com. Chime's user-friendly website and app (available for iOS) makes it so easy for you to find the right babysitter — allowing you to research, select, book and pay for a sitter with just a few clicks.
Chime also offers you piece of mind when leaving your little ones with a sitter. They use a strict vetting process, including background checks, to offer you neighborhood-by-neighborhood the best sitters.
I recently used Chime to find the right babysitter for our family and I found it to be an easy and super convenient way for parents to find a trusted, reliable sitter (and with little notice too).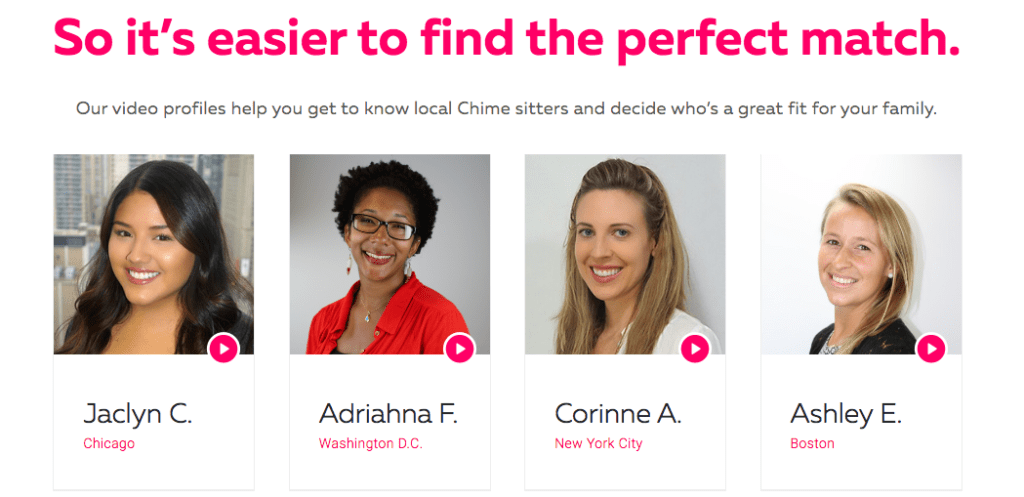 Now, like I mentioned, the husband and I rarely leave the kids for a night out. Truth is (until now) we just didn't have a trustworthy sitter. Besides my parents who live out of town, there really wasn't anyone else for us to leave the kids with.
When I first heard of Chime I really was a bit skeptic about leaving the kids with someone we hadn't met before. But let me tell you, Chime made the process so simple and their fantastic customer service really put me at ease. I'll share a bit more about our experience so you can better understand what I mean.
So the first thing I did was go on the Chime website. Like I mentioned before, you can find them at hellochime.com. It's completely free to use their website or app, no membership or sign up fees. I started by just typing in my zip code and selecting the date I wanted a sitter for.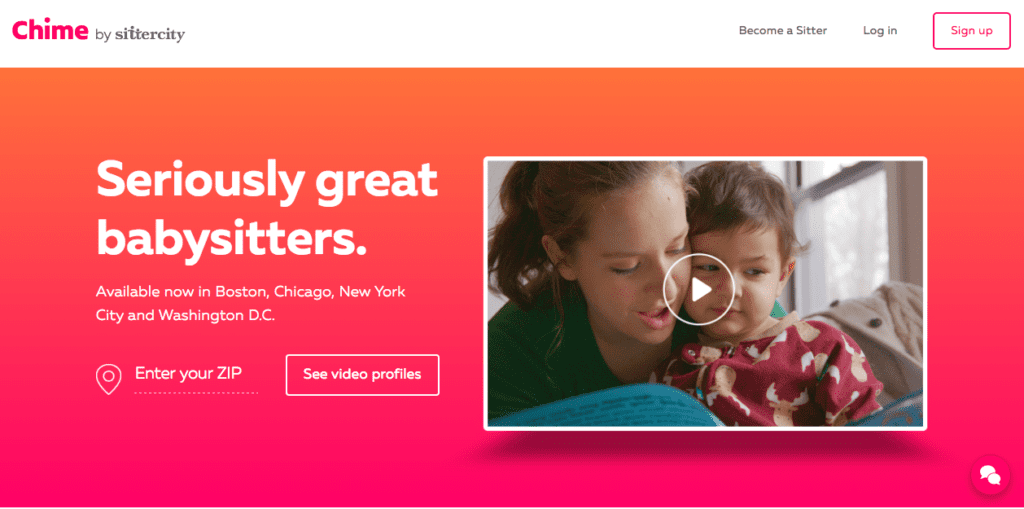 Within seconds, I had 3 sitters in my area pop up. From here I was able to view a complete profile for each one, including experience and testimonials from parents, how many times they had been booked by other parents through Chime, and I was even able to view a video profile (a brief video interview) for each of these sitters.
Although the website and app are completely free, once you have decided on a sitter you will have to create an account by providing your email address and selecting a password. Once that's done, just log in to book your sitter. You'll also be prompted to enter your credit card information once you have made your final selection.  However, you will not be charged until after your selected babysitter has completed the job.
And keep reading because I have a special coupon code to share with you at the end of this post so you can book a sitter and give Chime's great on-demand babysitting service a try for yourself. I know you'll thank me for this one!
I must tell you, the process was so simple and the fact that sitters on this site were so highly rated and recommended by other parents really made a difference for me. The video profiles also allowed me to get a better feel for the sitters and made it easier for me to make my final decision. The fact that these sitters are carefully vetted really shows and I felt at ease knowing that they had already been background checked and social media screened.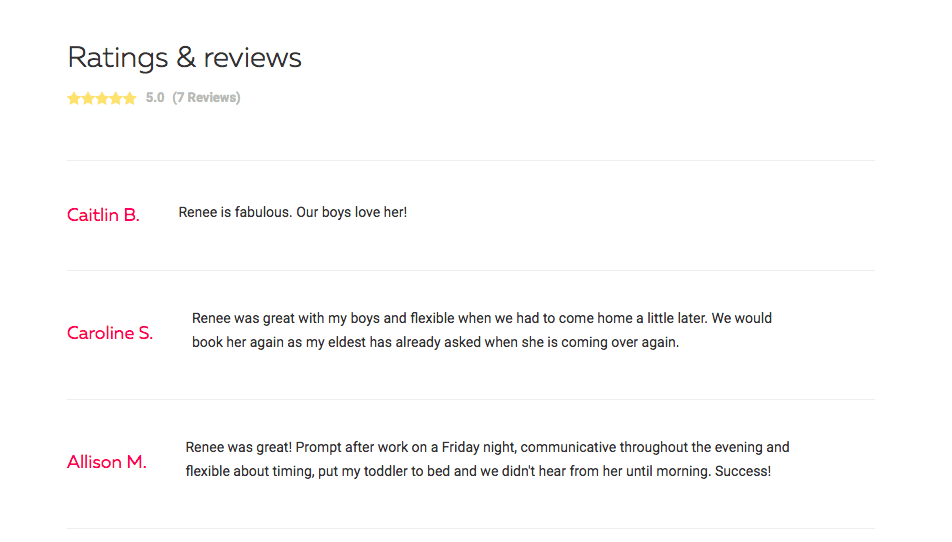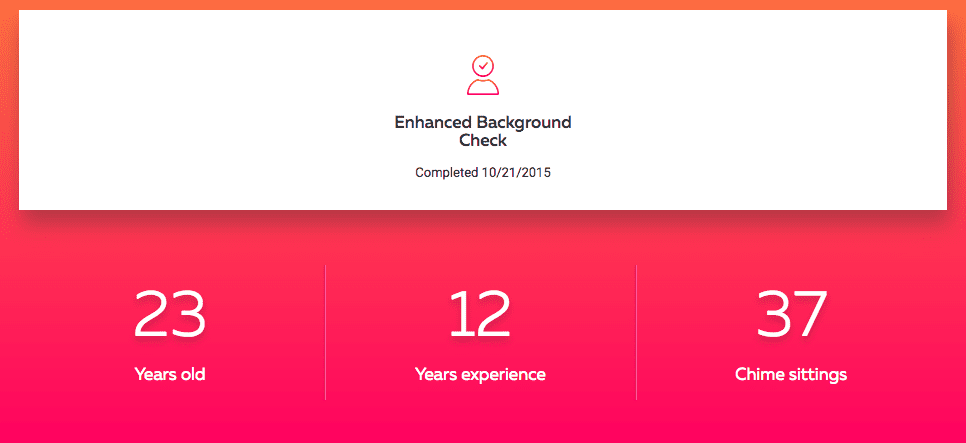 Once I logged in and found a sitter that seemed like a right fit for my family, I went ahead and booked her. I quickly got a confirmation via email telling me that my sitter would be in touch shortly. Within a couple of days the sitter I had selected, Renee, reached out to me via email to introduce herself and share her phone number. We exchanged a couple of emails in which I told her a bit about my kids and how I expected the night to go while she sat for us. She shared a little about herself too, her education and day job.
Turns out Renee has a full-time job and does this babysitting gig as a means of extra income. Once we actually met, she told me all about how much she really loves working for Chime and how she's been able to successfully find steady babysitting jobs through this service. She called the entire process very professional. And I would have to actually agree that it is!
It was great to be in touch with Renee throughout the entire process. It made me feel better about leaving the kids with someone I had never personally met before. In fact, she even went out of her way to contact Chime a couple of days before our scheduled babysitting appointment when she realized that because of her 9 to 5 job she might be a bit late for my requested six o'clock start time.
Chime, in turn, contacted me directly by telephone to notify me and offered to help me find a replacement sitter that would be available by six o'clock. I however declined. I was already comfortable with Renee and didn't mind agreeing to a 7PM start time. Although I was able to be flexible on this occasion, it's was nice to know that if for whatever reason I couldn't have been, Chime had me covered.
On our scheduled babysitting date, Renee sent me a text notifying me that she was on her way. That was nice of her. And she actually stayed in touch with me until she arrived, even letting me know when she got stuck in a bit of rush hour traffic and would be a couple of minutes late. It was nice to know exactly what to expect and when to expect her. I'm not sure if this is something that every Chime babysitter does but I think her actions really speaks to the reliable type of babysitters you can find through Chime.
Pin this now so you can easily access your HelloChime coupon code later!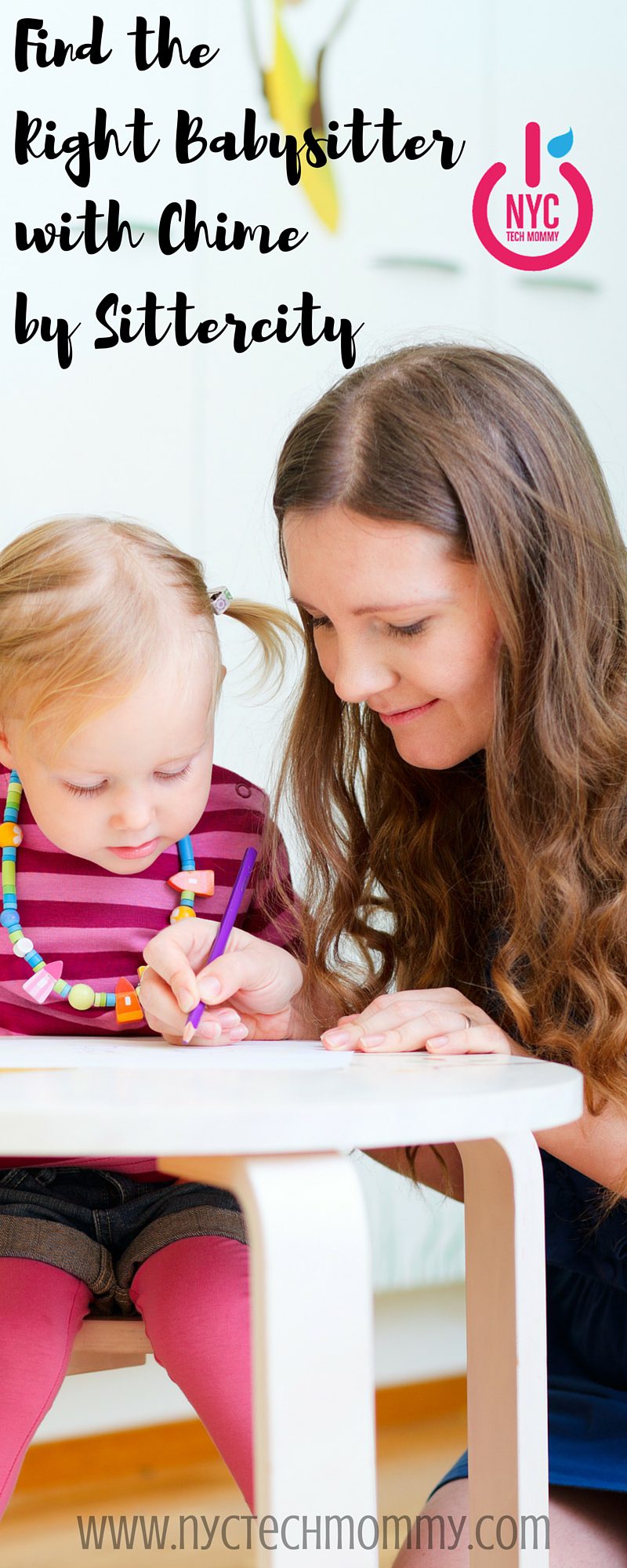 Once she arrived, my big boy was actually very excited to meet his new (and very first) babysitter. Renee was very friendly and connected with him immediately. While my husband and I put our baby girl to bed and got ready to leave, Renee let our big boy show her around the house. She was patient in listening to everything he had to say. And trust me he had a lot to say since he gave her the FULL and complete tour, including pointing out the not so obvious things like the sink and fridge and where we keep our toiletries in the bathroom. Hahaha! You get the idea… Poor Renee! But she went with it and when that was done she even agreed to read a book with him.
We headed out and left instructions for our big boy to head to bed at a certain time and Renee was great about following along and getting him ready for bed as we had asked.  She even texted me to let me know once all was quiet and he was down.
The next morning my big boy jumped into our bed and would not stop raving about Renee and all the fun they had together. He was happy that she agreed to read with him before bedtime. She even let him teach her what he knows about fractions (his latest math obsession). He said he also felt comfortable and safe knowing she was there once it was time for bed.
All of that was nice to hear since I was worried that he might refuse to go to sleep without mom and dad being home to tuck him in. I was so happy to know that I had been able to find the right babysitter for our little ones. The fact that he was so excited and happy about his experience confirmed that for me!
We definitely have plans to invite Renee back again. And Chime made that so easy to do too!
As soon as Renee left, I received an email asking me about our babysitting experience and whether we would book Renee again. By answering yes she was automatically placed into my list of favorite sitters and now I can easily find her and book her the next time the husband and I need a few hours away. Which I promise will be very soon, now that finding a sitter isn't an obstacle there really aren't any more excuses! 🙂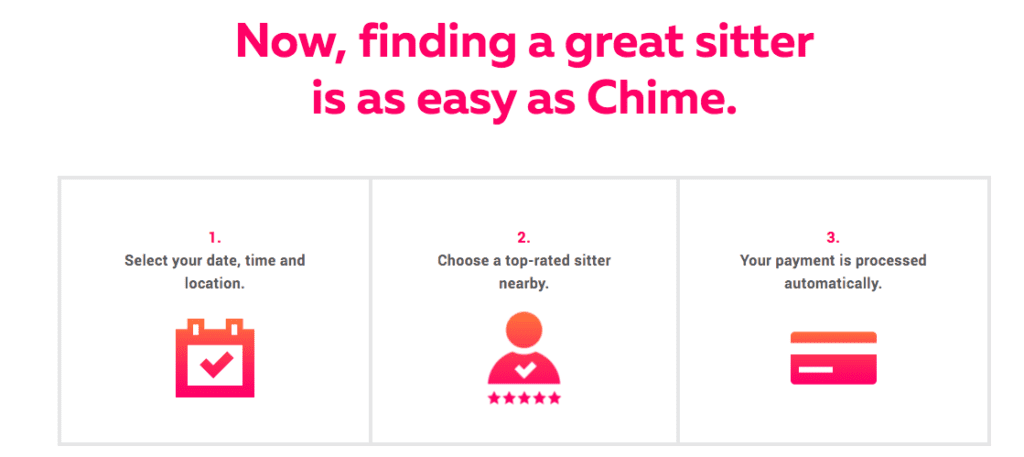 So to give you a little recap, below are ALL the reasons I love Chime and think you will too. And don't forget to read on so you can take advantage of the special $50 coupon code I will share with you at the end. I know you want need a kid-free night! Make sure to claim yours after reading this post.
Chime by Sittercity Makes it Easy to Find the Right Babysitter
Chime is a service launched by the creators of Sittercity, the pioneer in online childcare and a trusted expert source for parents. They know the babysitting business and can help you find the right babysitter!
All Chime sitters are hand-picked by the experts at Sittercity. Each goes through a vetting process, which includes an application, in-person evaluation, enhanced background check, identity verification and social media screening. Only about 1 in 5 make the cut!  – In conversation, I actually asked my sitter, Renee, about this process and she confirmed that it is an intense vetting process where potential sitters are asked a variety of questions about their experiences and reactions to certain situations, including a video interview that is recorded on the spot. This interview is part of the video profile for each listed Chime babysitter.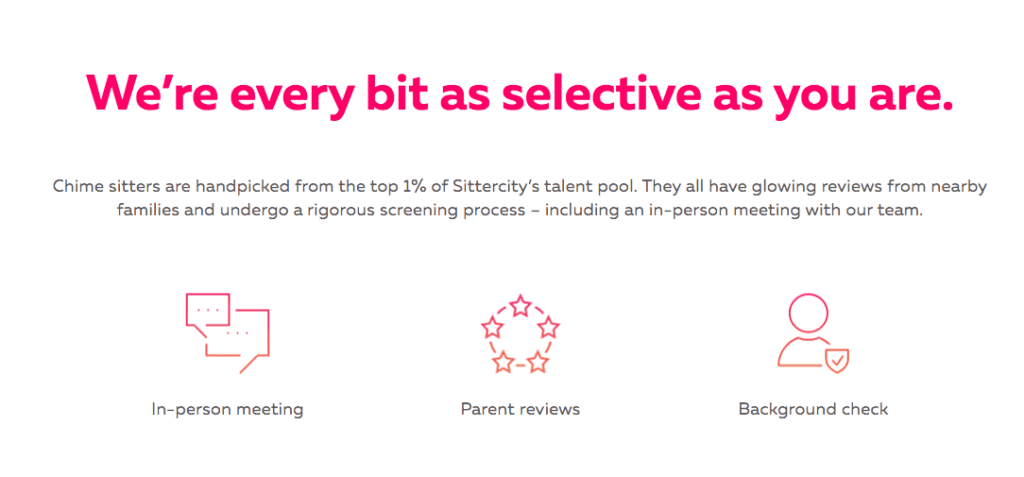 Before booking a sitter, parents can view each sitter's experience, reviews and ratings, video profiles and interviews prior to choosing right on the app or hellochime.com website.
Sitters typically contact families beforehand (via phone or email) to get more information about the kid(s) and learn more about the family prior to the anticipated babysitting date. This was something I really appreciated! Our sitter was very responsive in terms of communication and it was super nice to get to know her a bit before she came over to babysit. I must say, it really helped put me at ease about the entire process.
Payment is processed automatically via credit card through the app or website — no cash required! Hourly fees vary per city. If you have more than one kid, each additional child is just an addition $1/hour. You don't even need to have cash on hand for a tip. Chime will automatically round up your fee and include that for you. For example: My fee for 3.5 hours of babysitting was $63 for two kids. Chime rounded that up for me and included a $12 tip. My total cost for a night of babysitting was $75.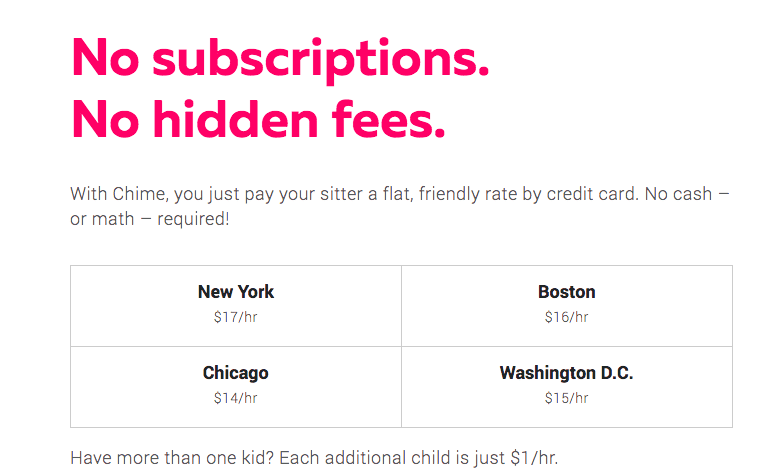 There are no subscription fees and Chime is completely commitment-free.
Their fantastic customer service really makes you feel at ease and in control throughout the entire process. I received confirmation emails and reminders before our scheduled date. I also  received confirmation for the completed service along with a receipt outlining exactly what I was being charged. They even asked me to tell them about my experience.
In addition, you can find the help you need when booking a sitter right on the website by clicking the little pink speech bubble at the bottom right side of the screen and typing in your questions. This will allow you to speak to a Chime team member. And you can get that same type of customer service right on the app too! Just click help at the top left side of the screen and type in your question.
Okay, now I think you deserve to be as happy as we were to find the right babysitter and enjoy a kid-free night: to get away, catch a movie, or some dinner, just the two of you, no nagging kids, no flying food, just adults enjoying a night out!
So here you go! As promised. Head on over to hellochime.com (this code won't work on the app) and enter the coupon code TECHMOMMY at checkout.
The code is good for a $50 credit for first-time users of Chime and will expire on 7/31/16.
Don't wait! Plan date night with your honey and book your Chime babysitter today!
No need to thank me, really! I just love sharing what I love with all of you…
You May Also Like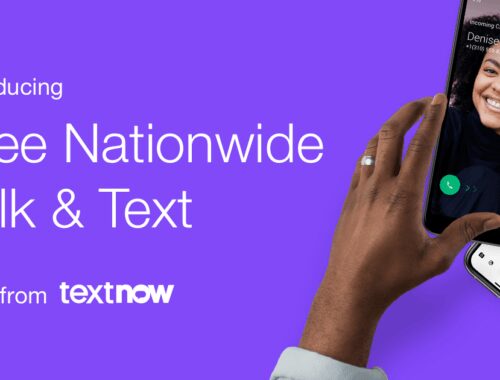 January 31, 2020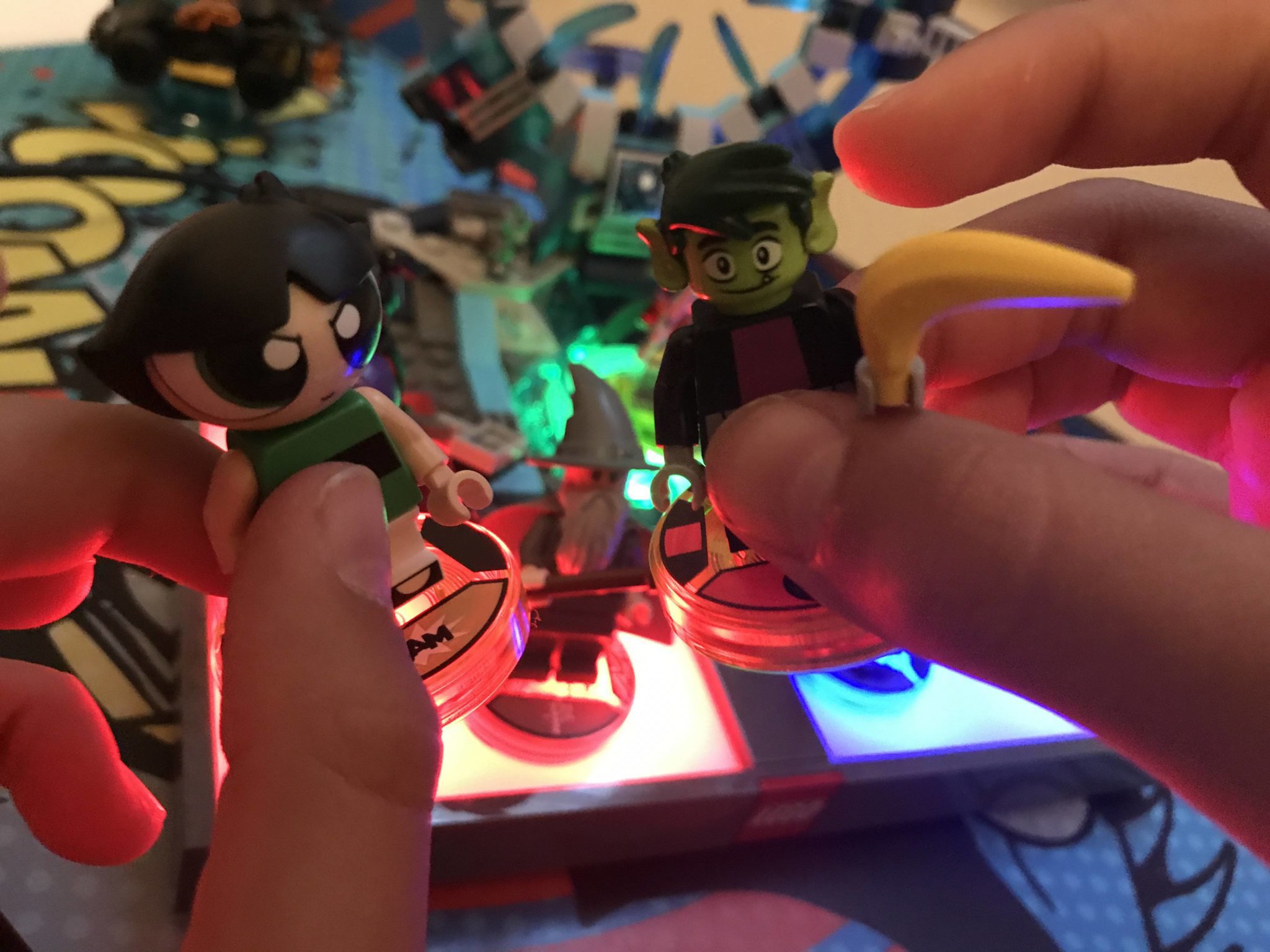 September 12, 2017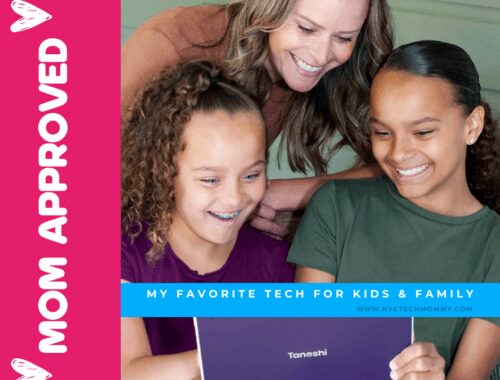 March 5, 2021