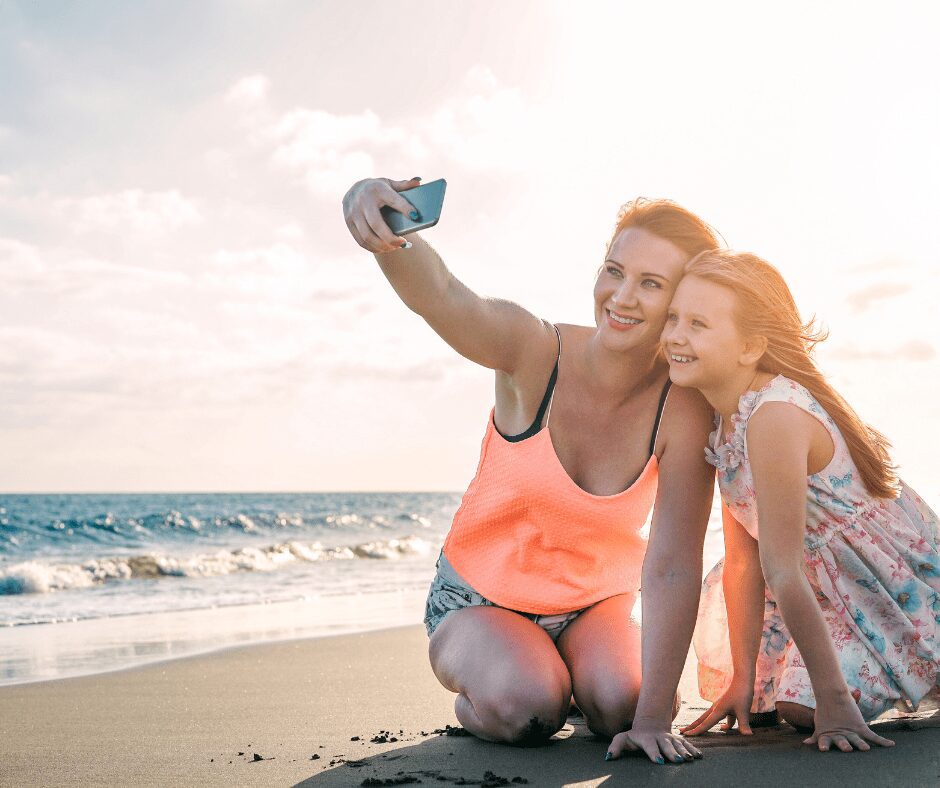 Gifts for the Tech-Savvy Mom
December 3, 2015
You're probably still wondering what you should get that tech-savvy mom in your life. You know we all have one of those types of moms in our lives! That mom that collects gadgets and is always up on her tech game. That mom that's difficult to shop for because she's not easily impressed. You know the one! A set of PJs and a pair of slipper just won't cut it! If you have one of those moms in your life you know exactly what I'm talking about! So let me help you impress her with one of these Gifts for the Tech-Savvy Mom.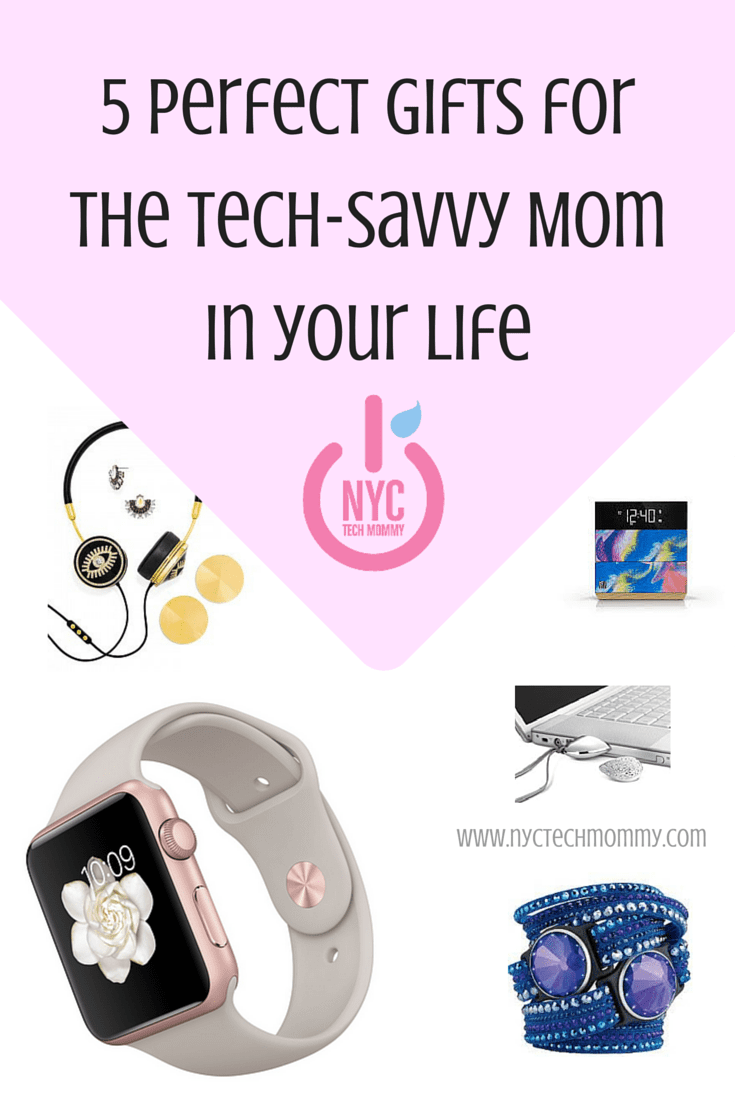 5 Gifts for the Tech-Savvy Mom
As seen in the Winter Edition of HerUmbrella Digital Magazine. You can see my featured gift guide on page 23 by clicking below. For more details on these and other specific gifts please scroll down to continue reading this blog post.
1. For the Stylishly Fit Mama

The violet Swarovski Shine is the world's first wireless activity and sleep tracker that uses cutting-edge energy harvesting technology from light. These functional gadgets double as fine pieces of jewelry while allowing mamas to define their personal fitness goals. You can set the Swarovski Activity Crystal to track everyday activities including walking, running and even playing with the kids. Simply tap the Swarovski Shine to track activity progress and access stats such as steps, calories and distance all from the convenience of a smartphone. This sparkly little gadget doesn't only help improve activity levels over time, it also allow users to share progress with friends and view each other's stats so that mamas can feel supported and celebrate accomplishments together! The beautiful Swarovski Activity Tracking Jewelry won't only help the mama in your life get fit, it will also make her look stylishly fabulous!
2. For the Mompreneur Mama

Yes it's a watch! But one like you've never imagined! The cutting-edge Apple Watch allows its user quick access to important information when and where they need most. Any mompreneur can perform everyday tasks in seconds all while beautifully keeping track of time. Receive and respond to notifications, schedule appointments, make phone calls, control music, pay for groceries, track daily activity and so much more with a simple tap on the wrist. The wide variety of faces and customizable options will make any mompreneur's style pop! With so many faces to choose from (including a Mickey Mouse one that the kids will love) this watch is fully customizable, not only in the way it functions but also in the way it looks and feels. Combine different styles, colors, and complications to make an even bigger statement about personal style while getting it all done within arms reach!
3. For the Rocking Mama
This cool gadget is the alarm clock re-imagined! It provides outstanding sound quality and tons of smart features wrapped up into one compact (and pretty) alarm clock. It makes the perfect gift for the music-loving mama who wants to start the day rocking out to her favorite tunes. The Clashist Collection, digitally printed and pop culture inspired, comes in Utopia, Oil Slick or Sand Art patterns. This stylish line of alarm clocks provides progressive prints and nostalgic motifs for every style. Pair and play music from any mobile device and even stream music from any Mac or Windows PC via Bluetooth. Besides wireless streaming other attractive features include special sound enhancement, tone control, dual alarm (weekday and weekends), FM radio and a built-in USB charger so that your mobile device will be ready to go with a 100% charge each morning. Any tech-savvy mama will love waking up to the sights and sounds of this little box sitting on their night side table!
4. For the Expecting Mama

This sparkly little gadget is a pregnancy scrapbook/journal and time capsule all rolled into one beautiful heart-shaped piece of jewelry. It will not only look fabulous around the neck of any expecting mama but also allow her to keep special memories close to her heart. This gorgeous multi-functional Crystal Heart USB drive comes preloaded with a journal suite that runs and saves right on the USB drive. Compatible with Windows OS, just plug it into any PC and launch the pregnancy suite to begin safely documenting and storing photos and videos without the worry of losing any precious memories. Expecting mamas will not only treasure this little gift during pregnancy but for years to come.
5. For the Fashionista Music-Loving Mama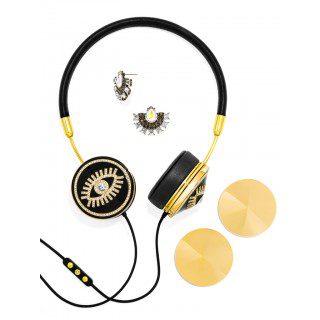 This FRENDS BaubleBar-inspired edition of embellished headphones with interchangeable caps is perfect for the techy fashionista in your life. The bejeweled caps can be swapped out for the accompanying FRENDS signature metallic ones and its crafted from real leather. This stylish headset boasts a three-button volume mic, phone control, fabric-covered cord, memory foam ear cushions, zippered storage pouch and a pair of matching earrings for those days when the techy fashionista wants to add a little sparkle to her style. Set includes 1 pair of headphones, 1 pair of earrings, and 2 pairs of caps.
---
So there you have it! The perfect Gifts for the Tech-Savvy Mom in your life. Go ahead and impress her!
Which one of these Gifts for the Tech-Savvy Mom do you think she'll love?
---
Disclosure of Material Connection: Just sharing what I LOVE! I have not received any compensation for writing this blog post. I have no material connection to the brands or products mentioned here. I am disclosing this in accordance with the Federal Trade Commission's 16 CFR, Part 255: "Guides Concerning the Use of Endorsements and Testimonials in Advertising."
You May Also Like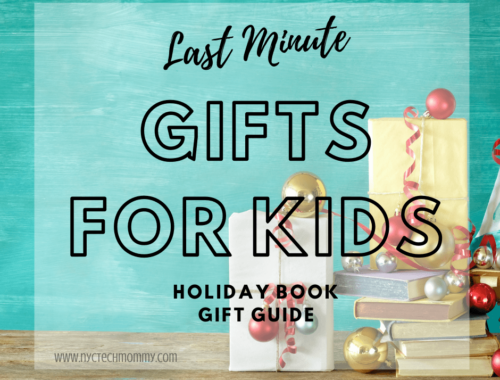 December 20, 2021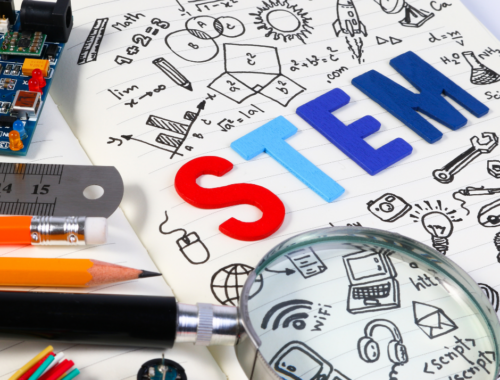 November 7, 2021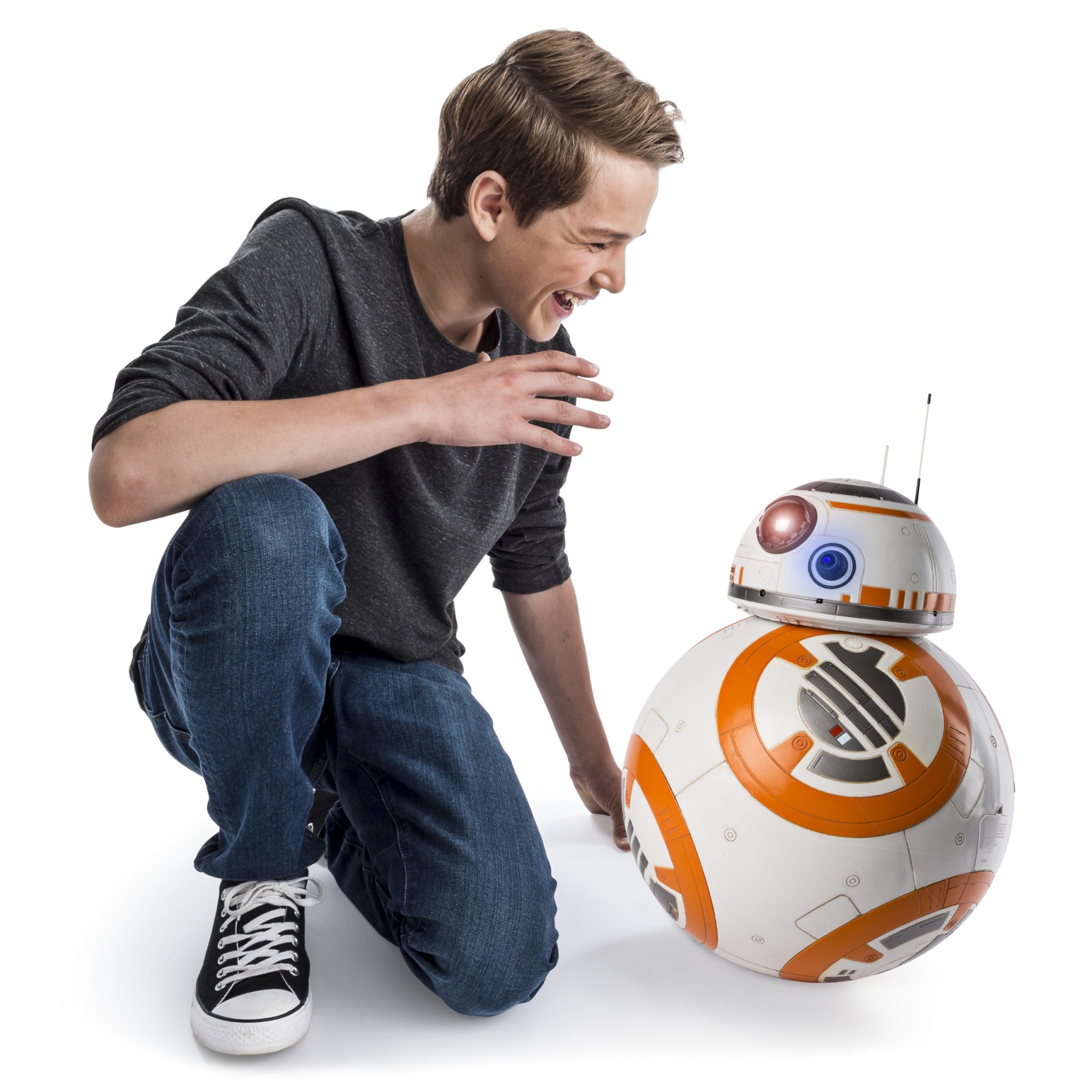 December 5, 2017