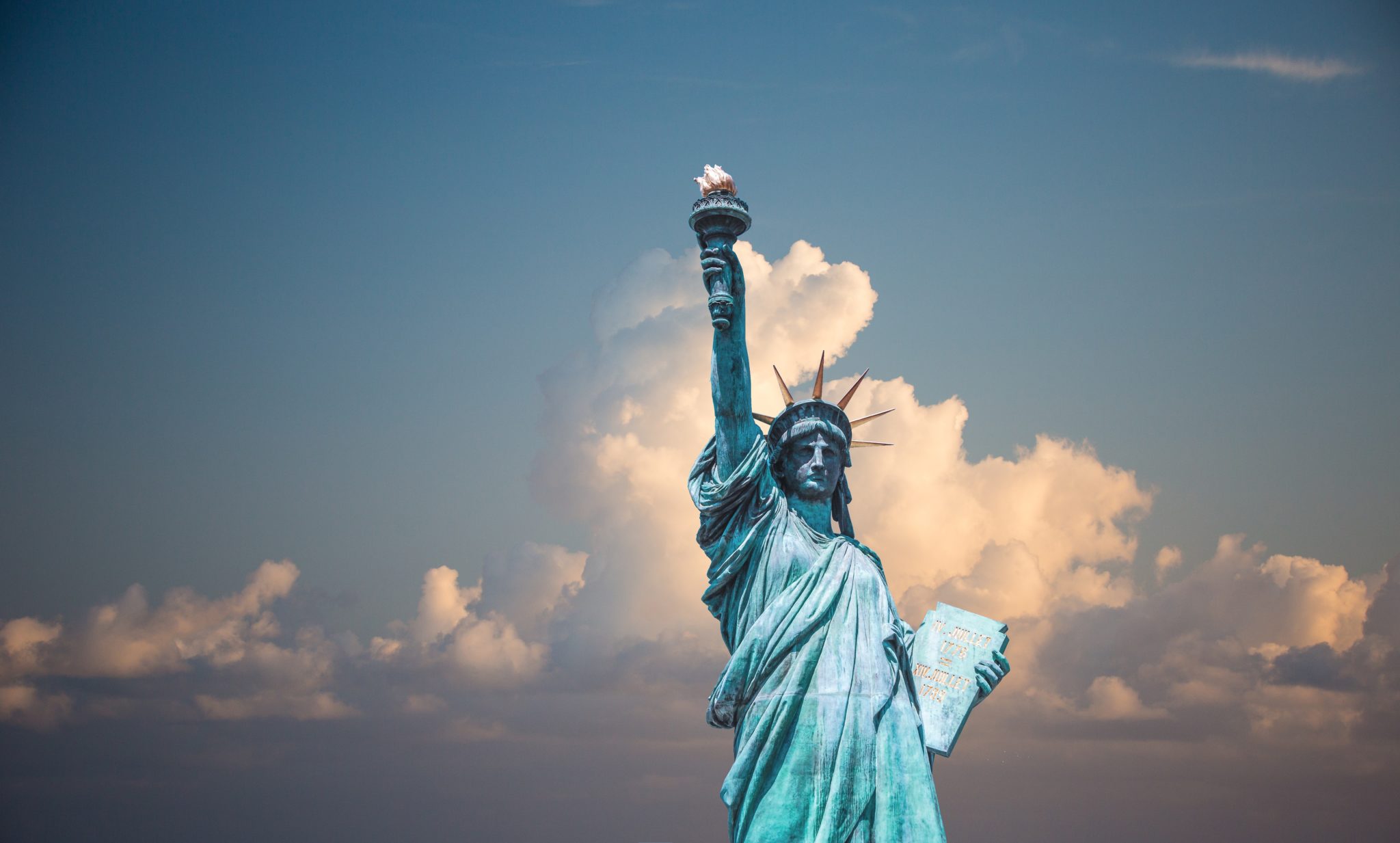 Top Things to Know Before Moving to NYC
April 25, 2018
Are you planning to move to New York City? Well, most people express a strong desire to move to the city that never sleeps. Today's guest post shares the top things to know before moving to NYC. Hope you find these tips helpful as you prepare to start your new life in the Big Apple!
This is a guest post by Rachael Everly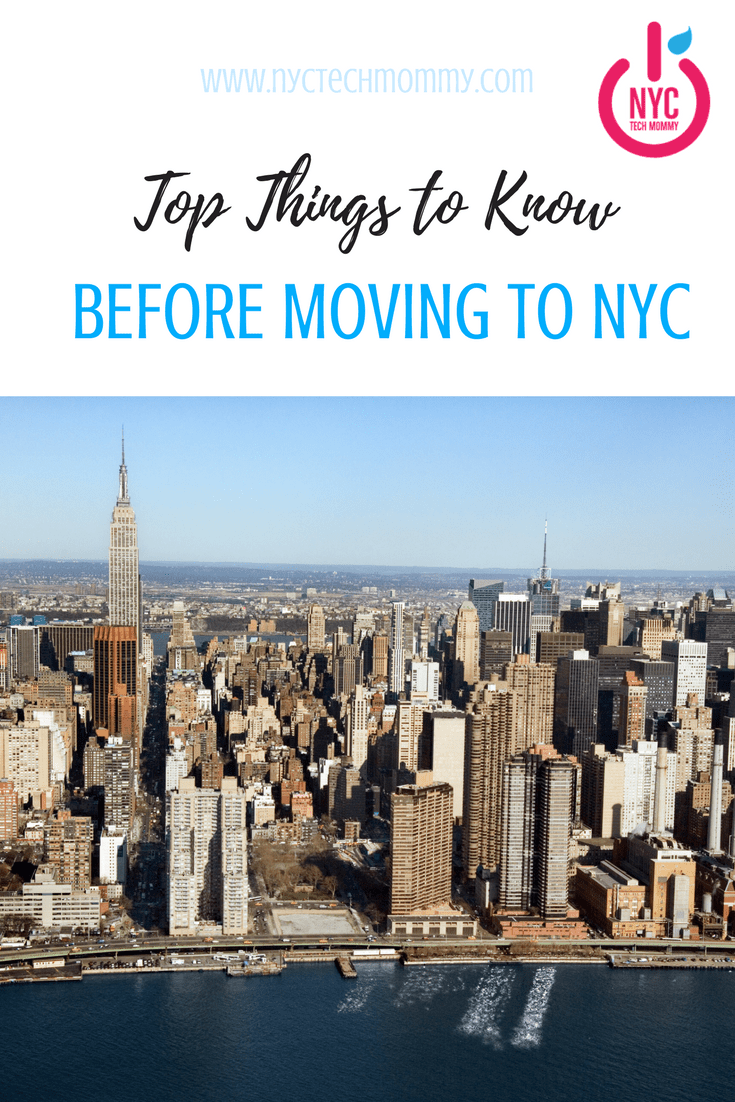 Of course, moving to a place as amazing, vibrant and culturally diverse as NYC is a decision that would pay you well in the long run, but it is something that involves a great deal of planning. First of all, keep in mind that moving from one place to another is already a big challenge in itself, and especially when moving to an extraordinary big city like NYC. Plenty of questions may have already popped up inside your head. 
When is the best time to make my move to New York City? Winter? Spring? Summer? Fall?
Will moving costs be lower at any specific time?

 

When will the market be loaded with the best homes available to be purchased and lease?

 

Am I ready to gather all my stuff and hit the road to make a new life in NYC?

 
These are some questions that may be on your mind as you consider moving to this big city. If you've had these questions on your mind for some time, you've come to the right place.
Top Things to Know Before Moving to NYC 
There isn't a 'best time to move to NYC' because every individual/family's situation is unique. We each have our own individual needs and wants in terms of why we are moving to NYC. Maybe you are moving here for a new job. There's also the possibility that you are experiencing a hardship that brings you to the city. Or maybe you are just seeking a change of scenery. No matter the case, everyone's situation is different.
There are numerous reasons why there isn't a best time to move. The best time to make a move is the point at which you are prepared to move! Be it amid the sweltering days of summer, the chilly days of winter, or amid the peaceful, unwinding days of the spring and fall seasons. A professional mover is probably the best way to guarantee that you get where you're going, alongside all the things you possess. 
If you're planning to move to NYC, then there are certain things you need to keep in mind.
The best moving company can successfully move your belongings to any place in Manhattan or the outer boroughs in NYC whether the sun is shining brightly or rain is falling hard. An experienced moving company can work when there is snow on the ground, and even when other strange conditions may undermine your move. They do everything, guaranteeing none of your possessions are hurt, and can help make your move stress-free. 
How do you find a NYC moving company that can make your move a success regardless of weather?
Start exploring moving companies 8 weeks before moving to NYC.

 

Start getting quotes from them.

 

Avoid falling for moving company frauds and scams. Make sure you ask about all their charges and other services such as insurance and storage solutions way in advance. You want to avoid surprises later!
Make sure the moving you choose is licensed and insured.

 

Hire professional movers who are experts in providing moving services locally and internationally.

 

Hire movers that know about New York City and can provide you a smooth and safe move.
If you are planning to make a move with professional help, start getting rid of the things you are not planning to take with you. Also, don't carry extra stuff with you. Movers are going to charge according to the weight of your items. Don't pay for anything unwanted. You can donate the extra stuff to charity or sell them online. 
Weather Check!
NYC weather can be unpredictable. There are four seasons here and although on average days are mostly sunny, the weather can get very cold during the winter months. Make sure to pack all your clothes according to the season in which you are moving. For example, you'll need winter coats and warm outdoor gear if you're moving here during the months of November through March. Go easy on warm clothing during the spring months if you are moving here anytime from April through June but also make sure to bring 2 or 3 light jackets with you.
Get Ready for Moving Day
Prepare an easy to do checklist so that you don't forget anything before the big day. Do proper research about the place you are going to live in. This means you need to have an idea about your neighborhood — nearby areas, places to shop, public transportation, things to do in NYC, and maybe even popular tourist spots in general.
Buy stuff like cardboard boxes, boxing tape and bubble wrap for packing. Don't rely on movers for this because they might charge you way more than it would cost you to purchase these items yourself elsewhere.
Pack fragile items with the help of bubble wrap. Delicate things like plates and photo frames can easily shatter so you need to give them additional protection. Make sure you pack them separately. Pack like a pro by placing photo frames and mirrors in secure packaging. You can use packing tape to secure the edges.
Never load valuables and important documents, like property papers, jewelry, and money into the truck with other items. Pack them separately and keep them with you on moving day.
[Tweet "Planning to move to #NYC? Here are the top things to know before moving to NYC!"]
Don't forget to label the boxes after packing all your stuff. This will help the movers to easily keep track of things and place things in the designated rooms when unloading.
When packing, put heavier items at the bottom of the cardboard box or plastic container while lighter things go on the top. Use the right size boxes, don't use gigantic boxes for small pieces. Tape all boxes properly. Never over pack your suitcases or boxes. This will make it difficult to lift them and move them.
When packing hanging clothes, you'll need to utilize a closet box. This will keep your clothes wrinkle-free. It honestly makes it very convenient to get to your new home and easily transfer your hanging garments from the box to your closet or wardrobe. You can also place belts and wrapped shoes at the base of the closet box.
For clothes that are folded, utilize a medium moving box. Remove clothing from your wardrobe drawers and place them neatly in the box. Cover the top of the box with paper if prefer making easier to cut open the box without damaging your clothes.
NYC has plenty of delightful apartments, lofts houses, and townhouses for lease and sale in each of its impressive neighborhoods. This means that discovering the right place to call home is possible year round. There really is no need to wait for the best time to move to NYC!
When your time to move to New York comes, don't delay it by thinking that there will undoubtedly come a better time to move. Do your research, find a reliable professional mover and you are good to go!
Hope these tips and top things to know before moving to NYC are helpful as you prepare to start your new life in the Big Apple!
---
Guest post by Rachael Everly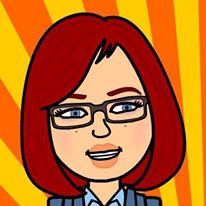 Rachael is a passionate blogger who loves to write about trending topics, particularly in the tech sec. She is a workaholic girl who just wants to drive the perception of individuals through her writings and columns. She is a featured author at various top-notch blogs such as Forbes, Inman and others and is currently associated with All Around Moving Services Company, Inc. specializes in arranging and assembling services of professional and skilled local movers locally in New York City as well as areas in New Jersey, Connecticut and the Miami Dale area in South Florida for their blog operations. For all the updates follow her on Twitter @RachaelEverly.
You May Also Like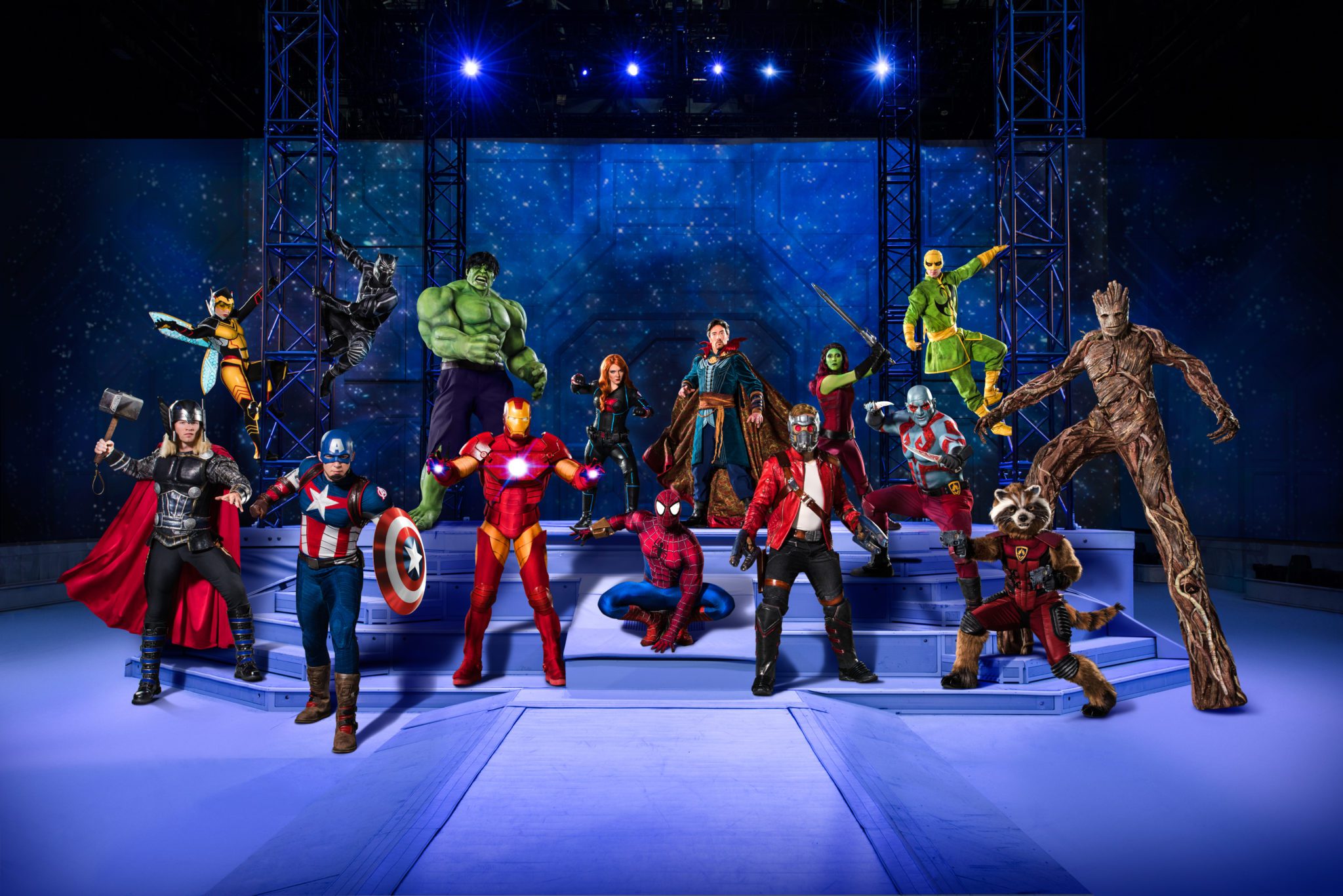 February 26, 2018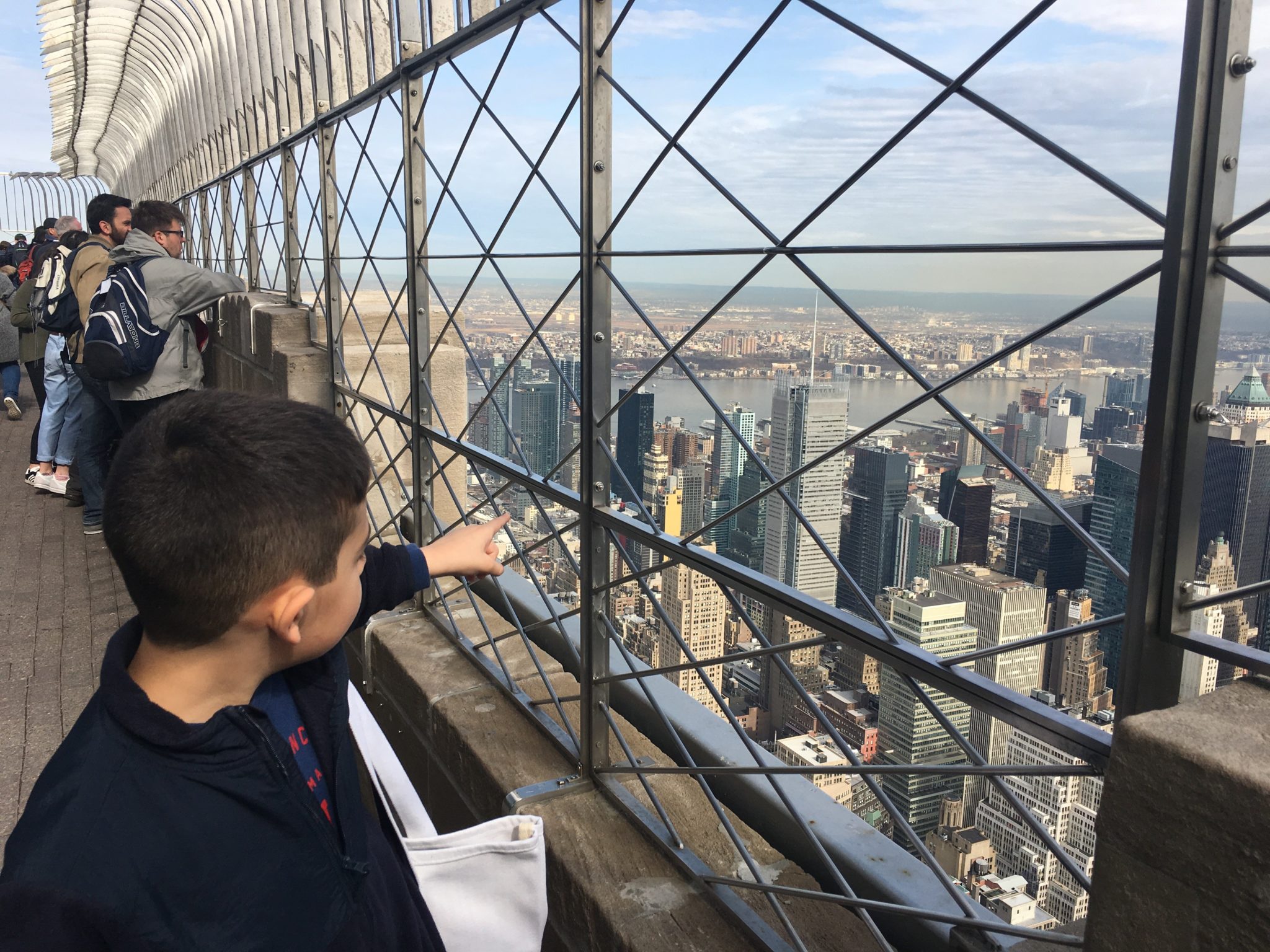 September 29, 2017