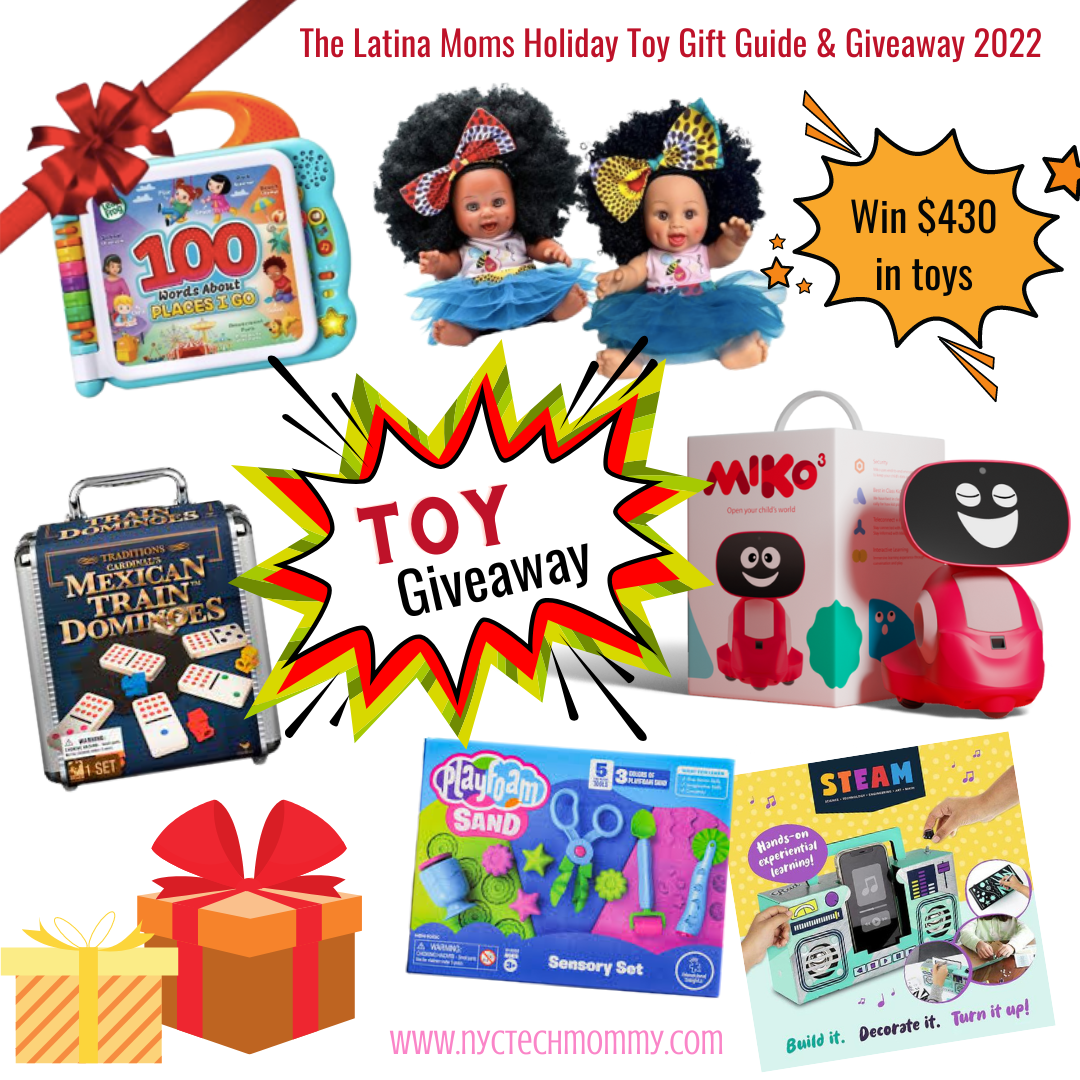 Latina Moms Best Toys for Kids Gift Guide & Toy Giveaway
November 10, 2022
It's never too early to start your holiday shopping so here are this year's best toys for kids! Once again, I've rounded up the best toys for kids this holiday season. Here you'll find a great list of tech toys, bilingual toys, creative toys, STEAM toys, dolls, games, and puzzles to help you find the best toys to add to your holiday shopping list this year. Each is kid-tested and mom-approved and each makes a great Christmas gift for the little person in your life. Happy holiday shopping!
As in past years, I've partnered with some incredible toy brands to test out some great toys and bring you the very best mom-approved play things I know your kids will love. In addition, this year we have a really BIG TOY GIVEAWAY to share with my NYCTechMommy readers. Find all the details at the end of this post and enter for your chance to win over $400 in toy prizes!
This Best Toys for Kids Gift Guide was recently featured on The Latina Mom Legacy Podcast.
I recently sat down with my good friend Janny Perez from milegasi.com for our 3rd Annual Latina Moms Holiday Toy Gift Guide podcast. You can tune in and listen as we talk about some of our favorite toys this past year — including bilingual Spanish toys! We chat about the toys our kids loved most this past year, the ones they're asking for this Christmas, and the ones we as Latina moms loved the most. We always have such a blast chatting and sharing our favorite toy picks with all of you! I'm already counting down the days till we get to do it all over again in 2023!
Go ahead and listen in on the latest episode of The Latina Mom Legacy Podcast on Anchor.fm, iTunes, Google, or even Spotify. No te lo pierdas! Just click below!
Below I'm sharing my list of best toy picks for 2022. Once you're done checking it out, don't forget to head over to Janny's blog at milegasi.com to check out what toys made her list. She chose some really great ones! A few which I've already added to my own holiday shopping list.
For Janny's toy recommendations visit her website here.
What are the Best Toys for Kids this Year?
This year we broke up our best toys for kids gift guide into 6 categories: bilingual toys, educational toys, games & puzzles, dolls, creative toys, and of course tech toys. Feel free to read the entire list or skip around to the toy category that best serves you as you search for best toys for kids this holiday season.
Best Bilingual Toys for Kids
Toniebox Spanish Language Tonies
Last year, we included Toniebox in our list of best tech for kids in 2021. This year I'm following it up with NEW Tonies figures to add to your collection. These provide content in Spanish which makes them even more fun and we love these so much!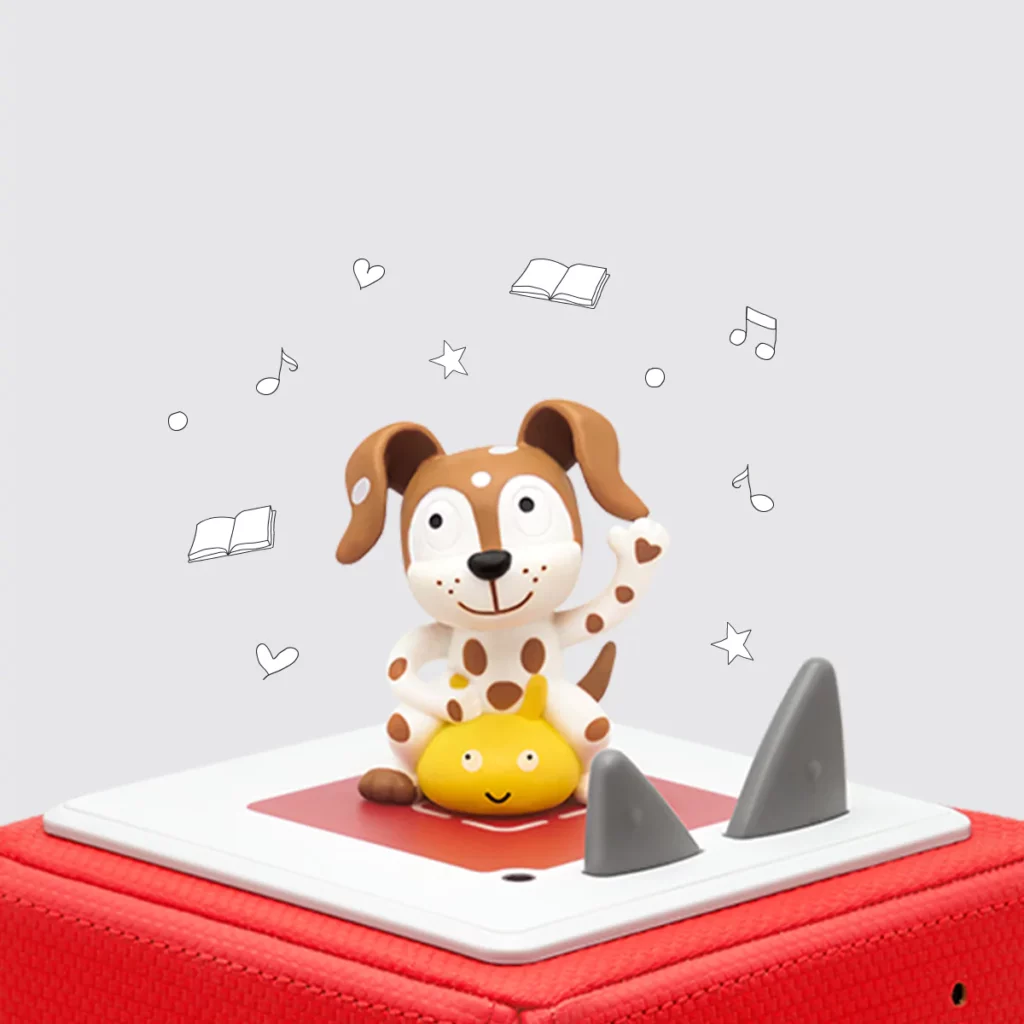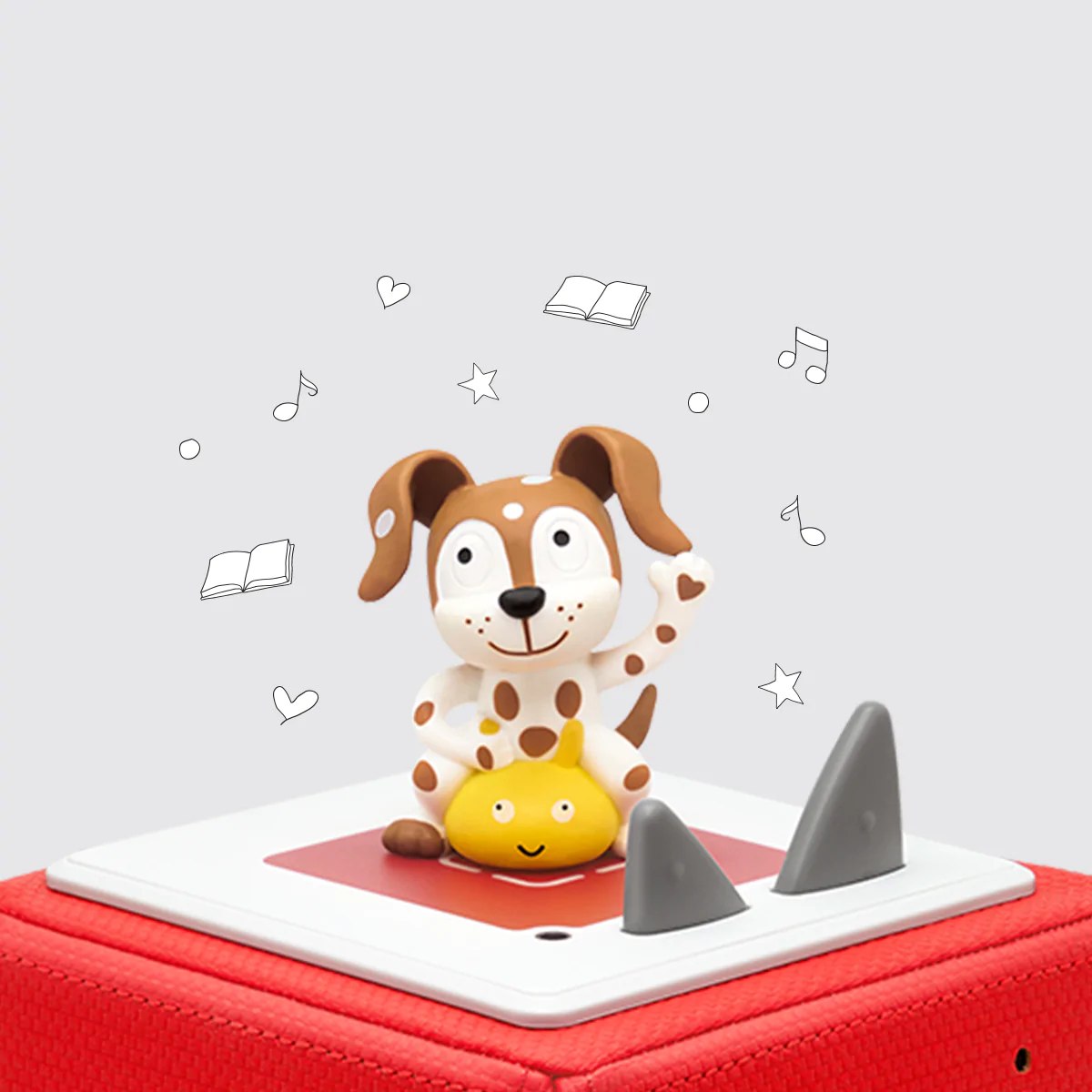 The Spanish Playtime Songs Tonie will get little kids up and moving as they listen to some of the best traditional Spanish playtime songs we all grew up singing as kids. The Spanish Playtime Songs Tonie plays 40 minutes of songs in Spanish, including "El Patio de Mi Casa," "Chequi Morena," "La Bamba," "Los Elefantes," "Aserrín Aserrán," "Si Tú Tienes Muchas Ganas de Aplaudir," "El Puente Está Quebrado," "La Tía Mónica," "El Pequeño Juan," "Arroz con Leche," "Don Gato," "Pinpón," "A la Víbora de la Mar," "Compadre," "No Compro Coco," "La Vaca Lola," and "A Mi Burro." I absolutely love that these upbeat songs get kids moving and singing along as they familiarize themselves with Spanish.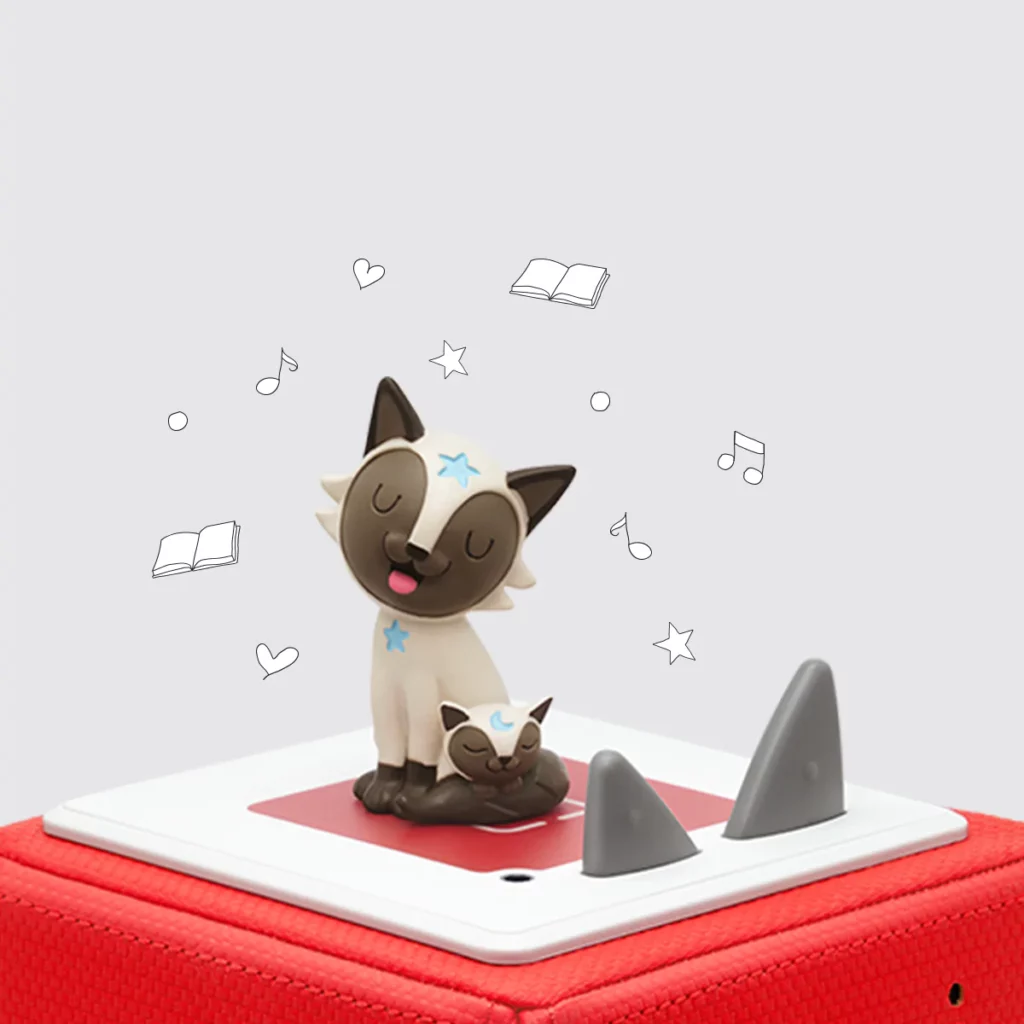 In addition, this year there's a Spanish Lullabies Tonie that's sure to get kids ready for sleep. This beautiful and soothing collection of Spanish lullabies includes Spanish favorites I grew up on like "Los Pollitos Dicen," "Los Elefantes," "Caballito Blanco," "Una Vez Hubo un Juez," "Tengo una Muñeca," "El Barco Chiquito," "La Arañita," "A La Rueda Rueda," "Cú, cú, Cantaba la Rana," "Sol Solecitio," "Arrorro Mi Niño," "Debajo de un Botón," "Naranja Dulce Límon Partido," "Que Llueva, Que Llueva," and "Oh My Darling (Spanish Version)."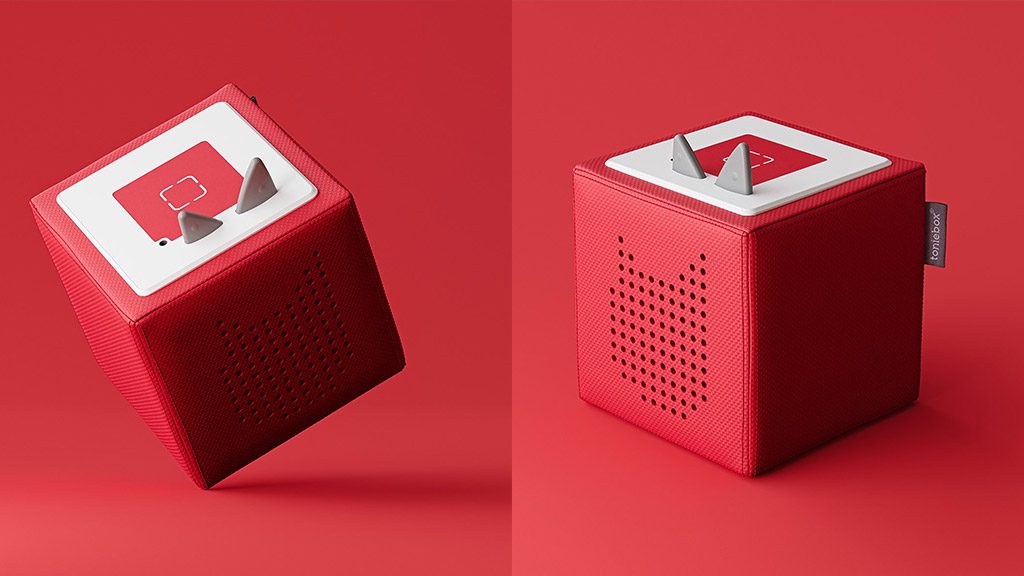 These Spanish Language Tonies are compatible with Tonies' Toniebox, which we shared on our toy gift guide last year. For those of you that might not be familiar, Toniebox is a screen free music and story player that's perfect for little kids of all ages. It doesn't require Wi-Fi and charges on an easy charging station. Parents — or even kids themselves — can place the Spanish Lullabies Tonie or Spanish Playtime Songs Tonie on top of the Toniebox and listen as it magically starts playing Spanish. I love that Tonies are so simple to use and completely ad-free. The Toniebox system and compatible figurines are small enough to take them on-the-go. Kids will love listening to the Spanish Playtime Songs on long car rides or at abuela's house. My own daughter loves taking her Toniebox wherever she goes!
At only $14.99 each, the Spanish Lullabies Tonie and the Spanish Playtime Songs Tonie are well worth their price tag. Native speakers will love hearing songs in their own language while non-native speakers will enjoy learning a new language and culture.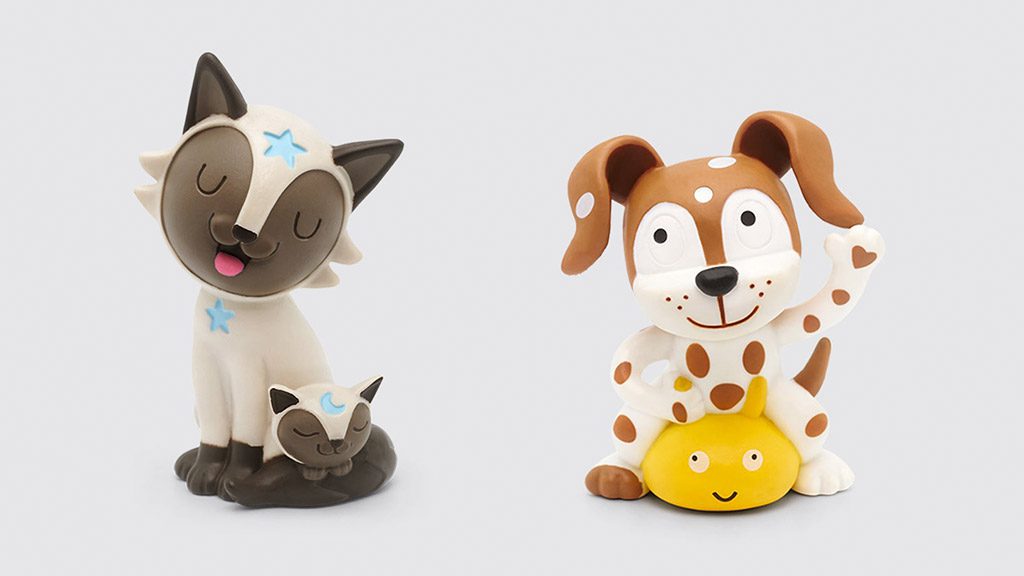 Toniebox also offers several other Bilingual Tonies that little kids will love, including Coco, Dora the Explorer, and Chicka Chicka Boom Boom.
Miko 3 – AI Robot for Kids
Miko 3 is an extremely talented multilingual robot — he comes fully loaded with tons of talents (Miko's talents are like apps that kids can access right on Miko's screen), tons of learning interactions, riddles, kids games, fun facts, charades, motion activated freeze dance, and more. Endless fun and learning!
There's also a Miko Max subscription ( for an additional yearly fee) that gives users unlimited access 50k+ hours of premium content spread across 1000+ games, educational videos, stories, puzzles, music, coding, yoga — KIDOODLE TV safe streaming, Da Vinci Kids, and Disney Stories, LingoKids, Cosmic Kids Yoga and more. Miko Max subscription also gives users full access to Miko's multilingual capabilities and you can choose from eight different languages for your child's Miko interactions. This means that Miko can speak and interact with your children in Spanish and I love that!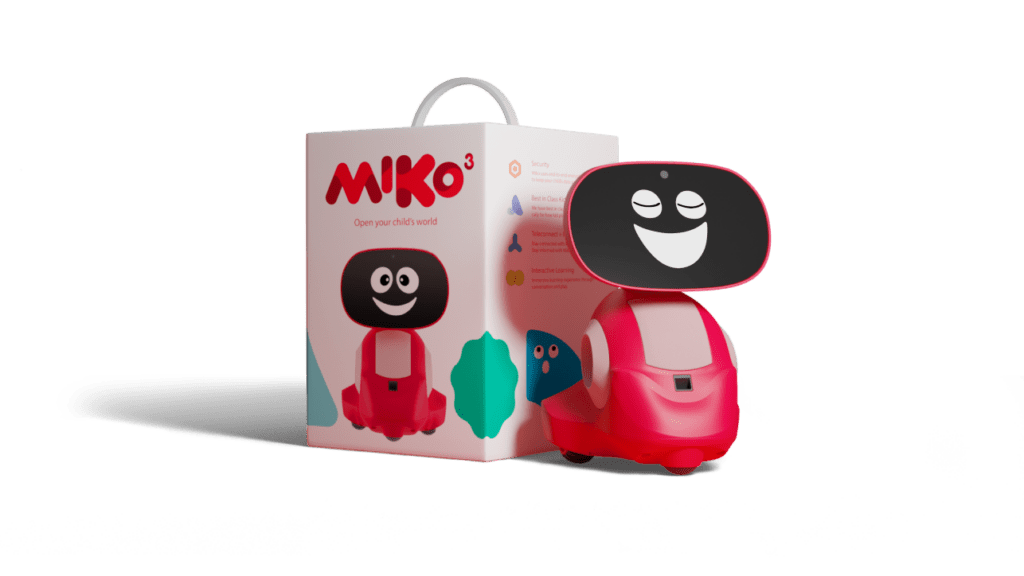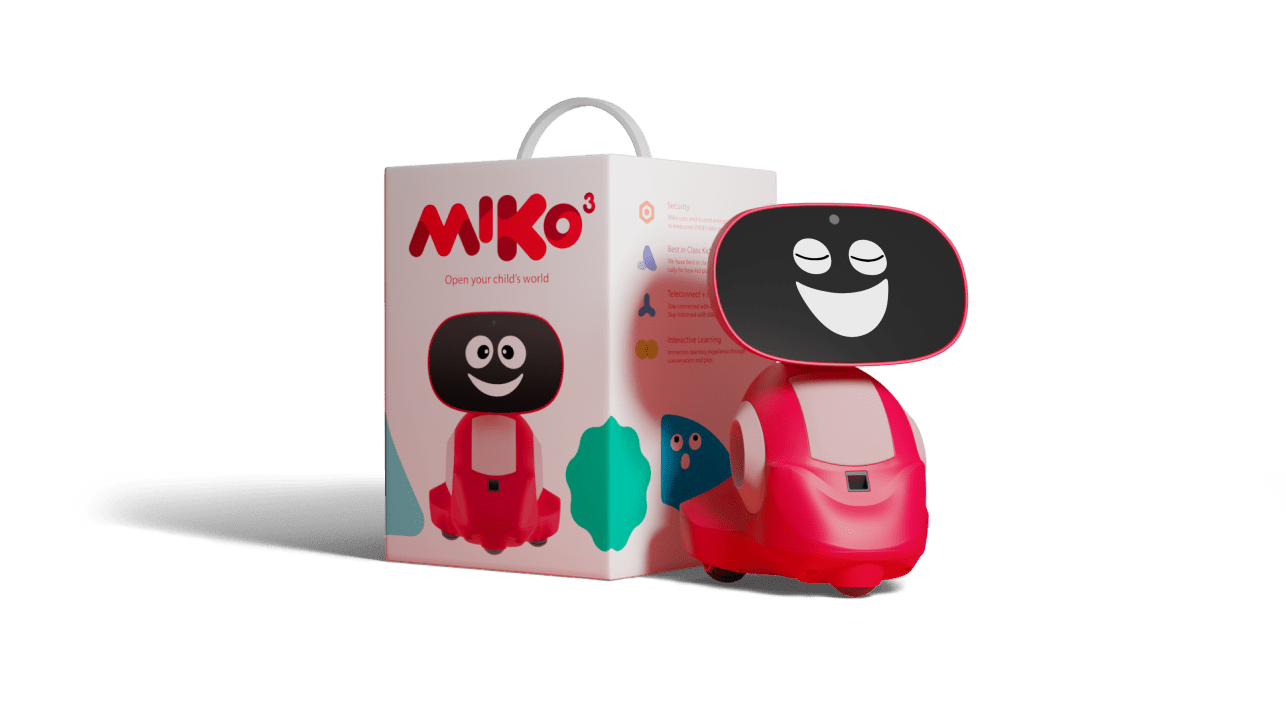 My daughter received this robot as a gift last Christmas and still plays with him daily. Miko has become her favorite dance partner and her go-to fact checker! Kids are very inquisitive and Mike 3 can answer every quirky question your kid may have.
There's also a parent facing Miko app that lets parents customize the learning experience. Set up is simple and quick and parents can keep track how kids spend their time when using Miko and keep tabs on their learning progress.
In addition, Miko can make unlimited calls through Mikonnect between kids and parents. This makes it so easy to stay connected in a safe way when you're not together since kids won't need access to a telephone or other device to video chat with mom or dad. It's genius!
Best Educational Toys for Kids
MathLink Cubes Numberblocks Activity Sets
The NEW MathLink Cubes Numberblocks Activity Sets bring the friendly Numberblocks characters from the hit TV series to life. With these cool math sets, kids learn how numbers really work as they build their own Numberblocks from One to Ten and from 11-20 and master key early learning math skills through hands-on discovery and play.
Little kids can use these special-edition Numberblocks math cubes to build their own characters and the included Teaching Guide provides parents and teachers 30 learning activities that are each linked to a Numberblocks TV episode. Each kit also includes character cards and double-sided write and wipe activities cards for kids to use as they learn and play with numbers. Learning math is fun again with the MathLink Cubes Numberblocks Activity Sets for hand2mind!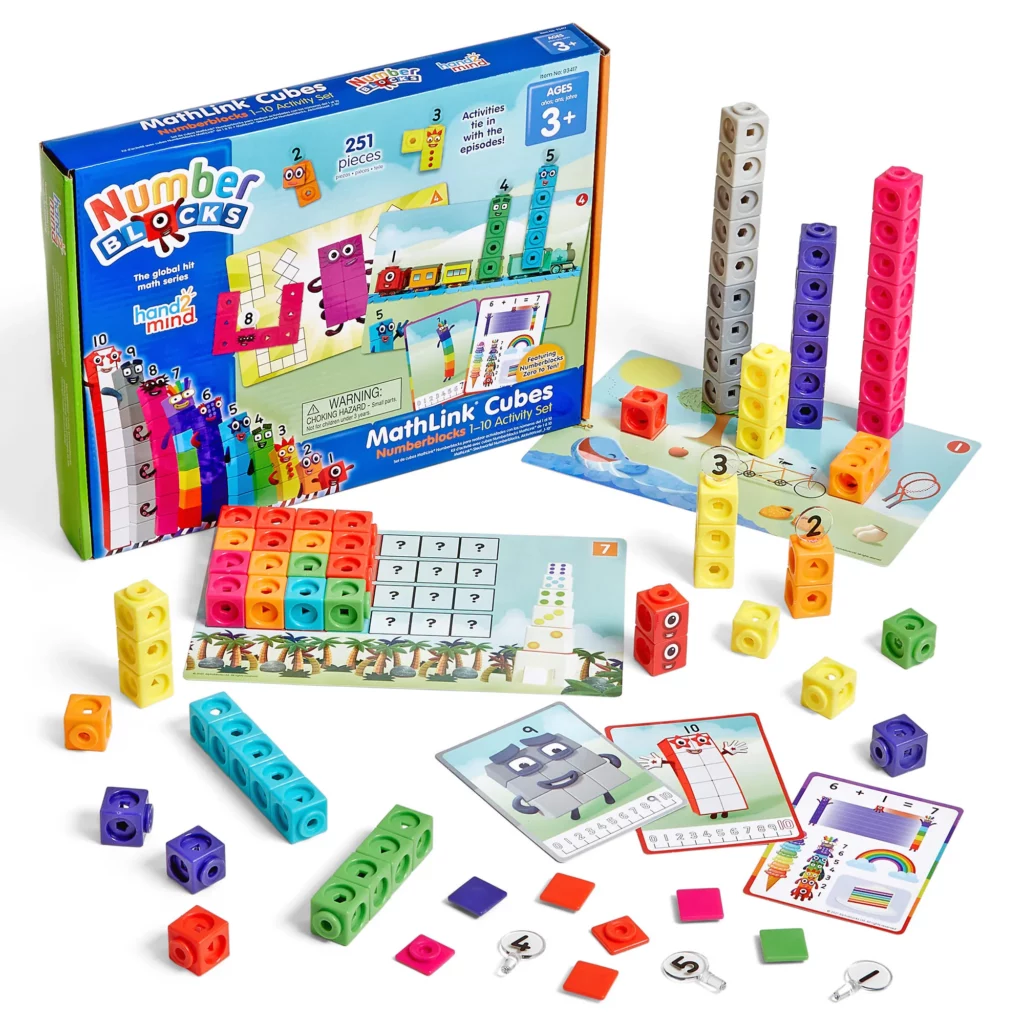 Smart Teddy
This is the Smartest Teddy Bear in the world! Just push one of his paws and Smart Teddy tells you jokes, fun facts, songs, stories, and more!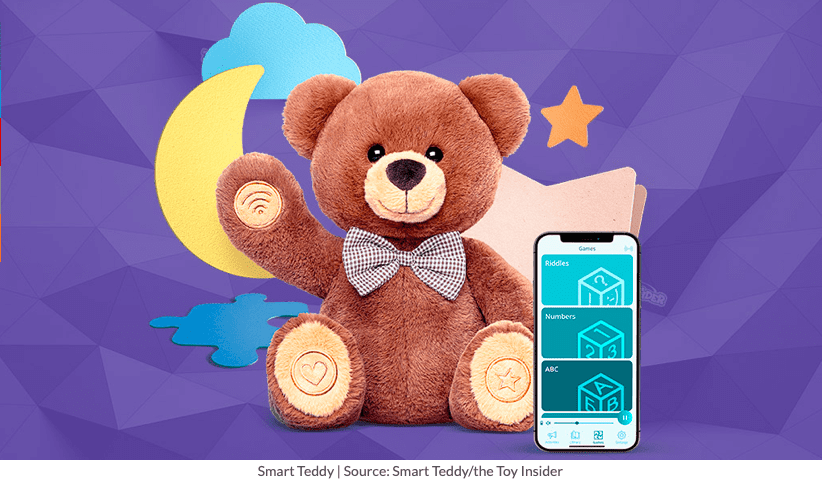 Smart Teddy is a connected soft toy that parents can control with a parent app and helps engage kids in different ways to foster and develop good habits. He's a perfect friend to play with, a fun storyteller, a screen distractor, and a little kid's friendly guide through daily routines. Smart Teddy even has a built in schedule feature where parents can set up activations that reminds kids and motivate them to do their daily chores: brush their teeth, put away toys, even teaches kids how to use the potty and so much more. Smart Teddy really is the smartest teddy bear!
He's a soft plushy toy on the outside and the smartest modern technology gadget
on the inside. Smart Teddy includes festive holiday content according to the time of year and an ever expanding games and activities section. I absolutely love that Smart Teddy combines smart tech with real personality. Smart Teddy isn't just another synthesized robo-voice bear — instead he's a charming and lovable real little character. My daughter loves him and the little kid in your life will love him too!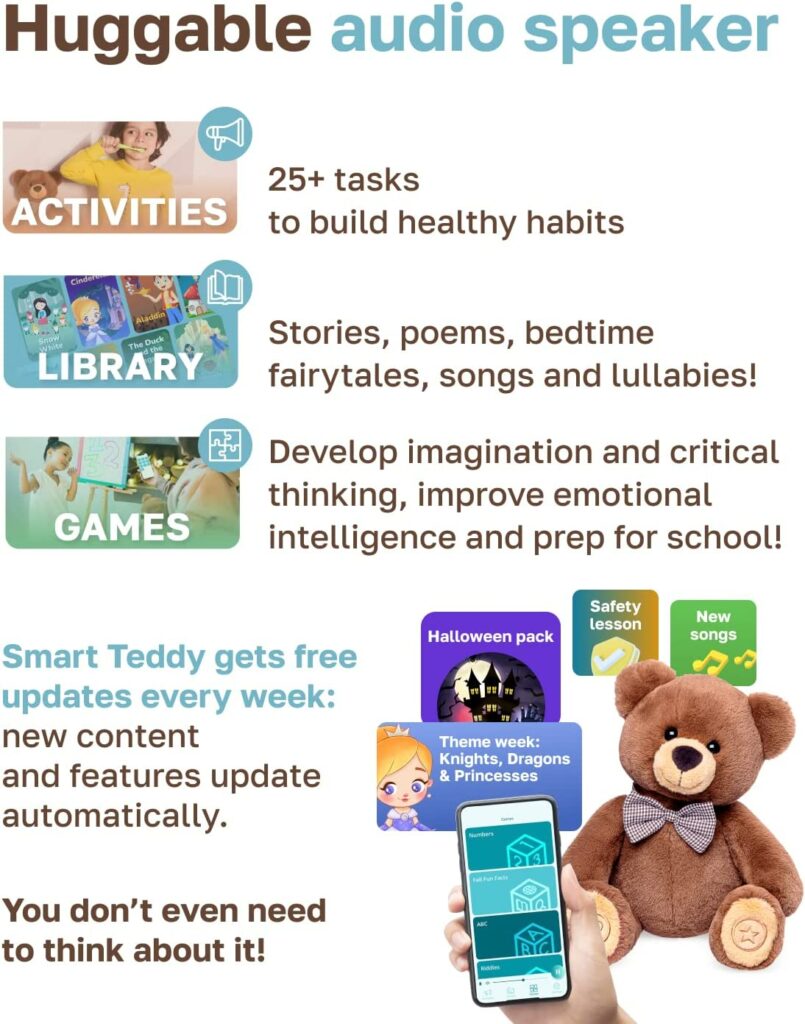 Best Games & Puzzles for Kids
Recycling & Conservation Pattern Block Puzzle Set
From planting flowers to using less water, the Recycling & Conservation Pattern Block Set helps kids learn the basics of sustainability and our environment. This kit includes 20 engaging pattern block activities, and the included Activity Guide provides tips on how to live a more sustainable life by doing things like using less water and donating gently used toys and clothing. I love that it's made from certified 100% post-consumer recycled plastic. It's a great learning toy that includes a Teacher-developed Activity Guide and Puzzle Cards that introduce kids to recycling, conservation, and sustainability concepts in a fun way.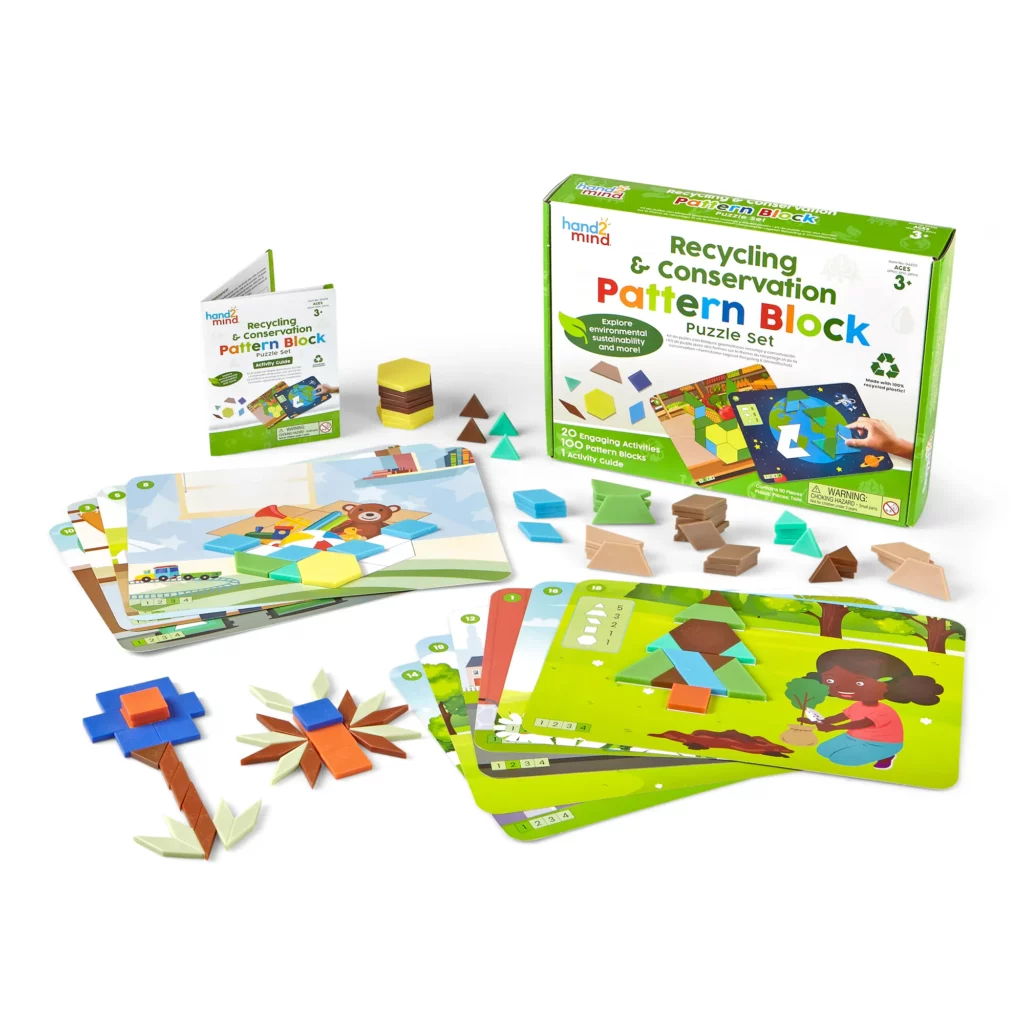 Kanoodle 3-D Brain Teaser Classic Puzzle Game
We are obsessed with Educational Insights' Kanoodle 3D Brain Teaser Puzzle Game! It includes 200 addicting 2D & 3D puzzles that are perfect for any level from beginner to more advanced difficulty. Kanoodle includes 12 puzzle pieces, 200 puzzle challenges, a 48-page illustrated puzzle book that's easy to follow, and a convenient carrying case. Kanoodle makes the perfect travel game because it's pocket-sized and portable — perfect to take with you on planes, trains, in the car, to the doctor, at restaurants, and pretty much anywhere your kids go. A solitaire game everyone in your family will love so you might want to grab more that one this holiday season. This neat little game also makes a great stocking stuffer for any age!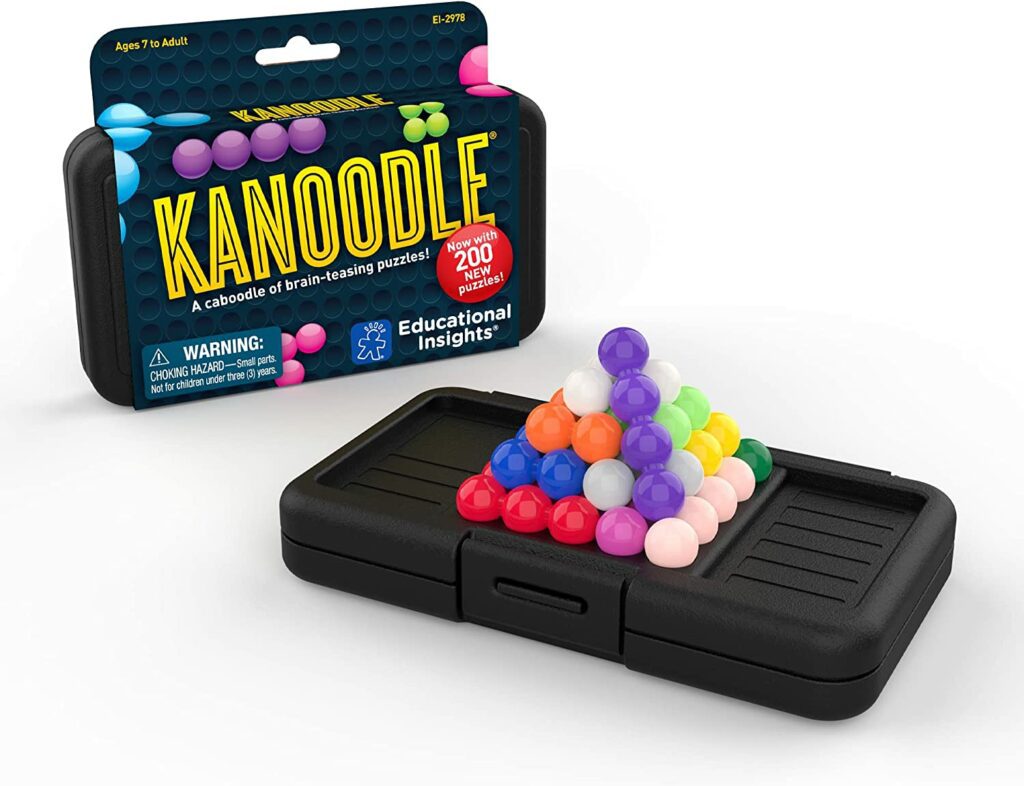 We included the Kanoodle classic game in this guide but Educational Insights makes a wide range of Kanoodle games, including Kanoodle Jr., Kanoodle Gravity, Kanoodle Head-to-Head, Kanoodle Cosmic, Kanoodle Flip, and more! There's even a Kanoodle Extreme for an even bigger challenge with 303 puzzles to complete. All Kanoodle games provide engaging brain teasing activities that are easy to take on the go and are perfect for a wide range of ages. My kids are 8 and 14 and booth love playing Kanoodle games! They provide hours of fun and challenge your brain, no matter the level you're at.
Baby Dolls
Baby Alive Sudsy Styling Doll
The Baby Alive Sudsy Styling Doll is a great pretend play toy that little kids will love. Kids can sit this baby doll in the included styling chair play pretend salon! This baby alive doll set comes with a salon chair and salon accessories including a comb, a styling tool, a pretend blow dryer, a mirror and a barrette. Kids connect the Baby Alive Sudsy Doll to her salon chair and mix the included bubble solution in the included cup, pour it into the chair accessory, then press the shampoo pump and watch bubbles form on the doll's head. It's so much fun!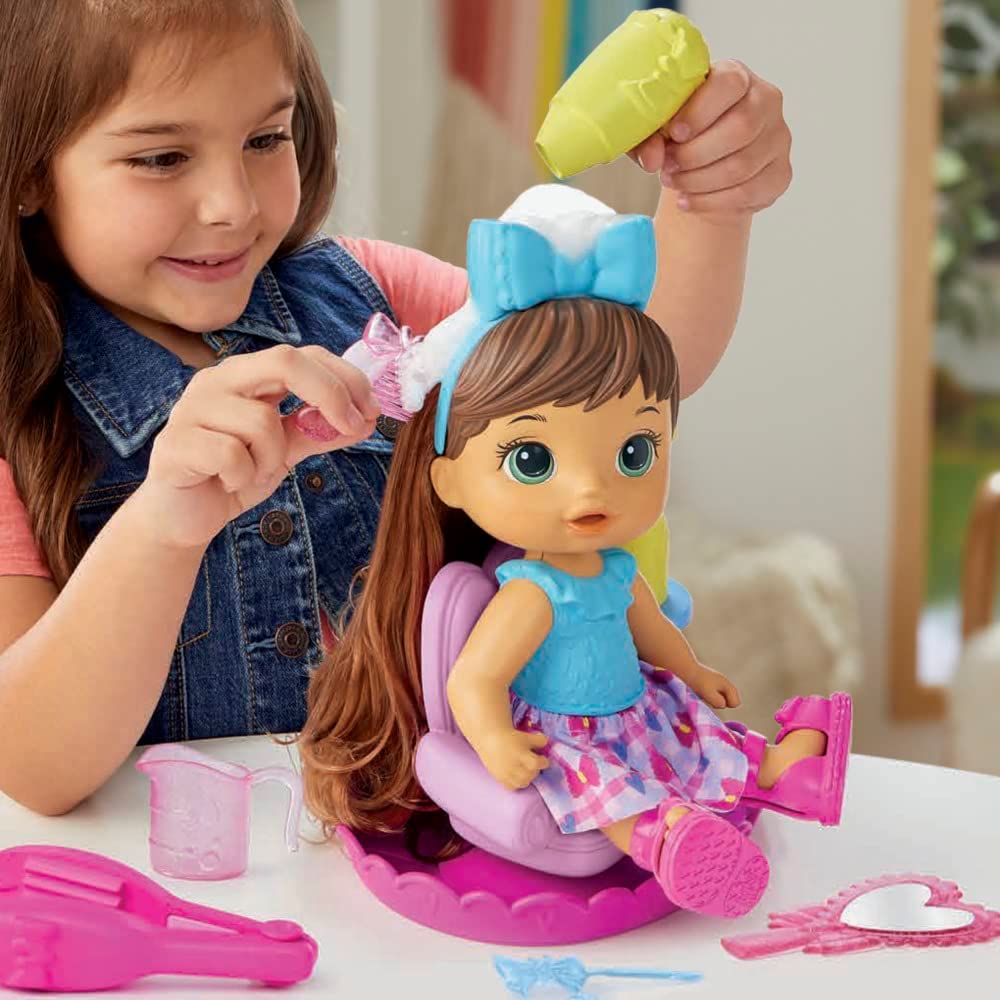 I love that little kids can have hands-on fun creating unique sudsy hair styles with this cute baby doll toy. Little kids will love to play pretend hairdresser and have fun playing with foamy soap, washing, brushing, and styling the dolls hair. Although this is a water play toy I do love that the suds remains contained on the included drip tray that sits right beneath the chair accessory.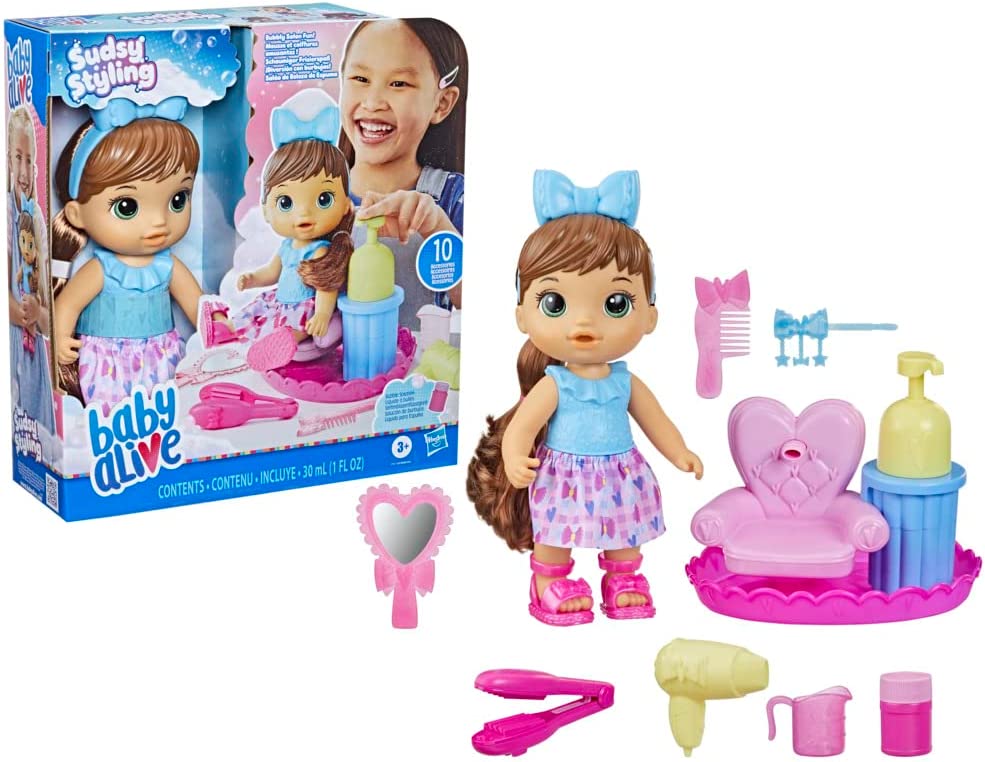 My daughter got this baby alive doll for her birthday a few weeks back and is currently obsessed with her. She plays with her on our kitchen's island at least once or twice a day. It's water fun without the big mess which is why I'm including the Baby Alive Sudsy Styling Doll in this gift guide.
Baby Alive Glam Spa Baby Doll
Here's another baby doll that my daughter recently received for her birthday.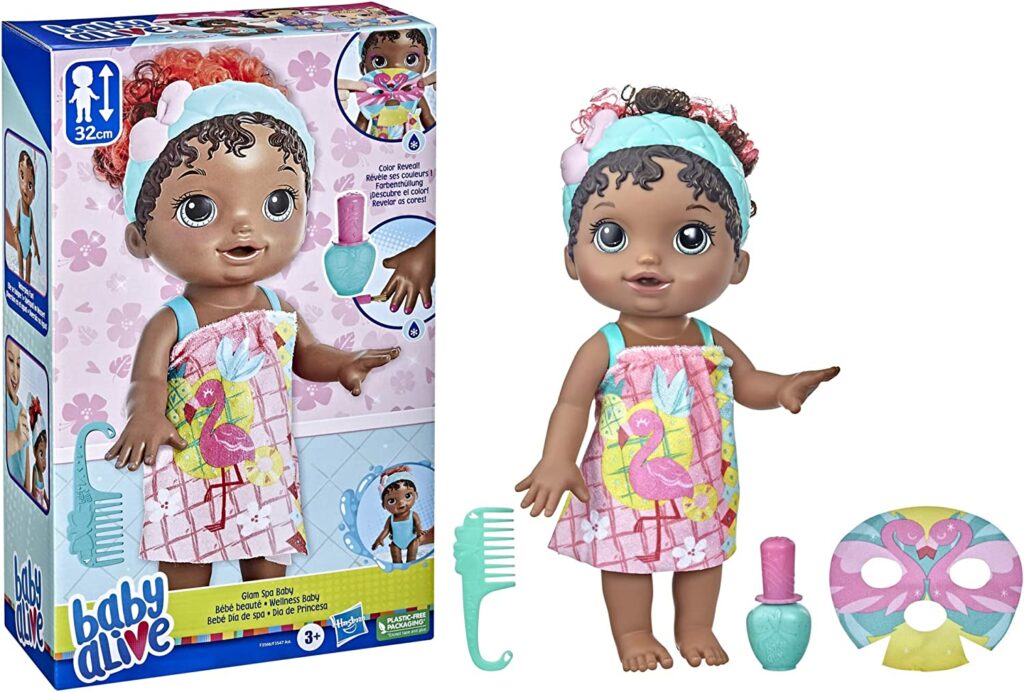 The Baby Alive Glam Spa Baby Doll is a color reveal mani-pedi and makeup water play doll. She comes complete with a facemark and a little towel wrap-around dress. She's super cute and perfect for a girls' day at the spa. Her nail color and make up magically appear when cold water is used on her face and nails. A small nail polish-like bottle is included that kids can fill with cold water to use as they play. The Baby Alive Glam Spa Baby Doll is another cute pretend play doll without the mess and we love her!
Best Creative Toys for Kids
DIY Boombox Speaker STEAM Kit
Kids build their own boombox and learn how a radio works with the DIY Boombox Speaker STEAM Kit. You start by assembling a cardboard boombox complete with working speakers. Then place your phone into the holder at the front of the boombox and you can listen to music through the speakers. The speakers really work so kids can listen to music once they're done building their little boombox. Great for curious kids! Parents will love the learning that happens with this neat little STEAM kit!
Kids get hands-on experience putting together electronic components. It's fun for kids who like to tinker and fun for kids who love music. Great for creativity because kids get to decorate their own boombox. The included paint markers, stickers, and stencils, help kids color and customize their boombox creation which encourages originality and creativity. This great little kit promotes STEM & STEAM education (science, technology, engineering, art, math). The beginner-friendly step-by-step instructions help kids learn engineering, mechanics and technology basics.
This kit is perfect for tweens and I love that it channels smartphone usage into a productive art project! My own daughter loved the process of assembling this kit and jamming out to her favorite tunes once she was finished. It even comes with a functioning volume dial to turn it up the music. Super neat and fun!
Playfoam Sand Ice Cream Sundae Sensory Set
Spark some creativity and imaginative play with this fun sensory learning toy. The Playroom Sand Ice Cream Sundae Sensory Set from Educational Insights comes complete with everything you need to make mouth watering ice cream creations out of playfoam sand. Choose one of the ice cream order cards, then use the scooper to build a matching sundae out of moldable Playfoam Sand, and complete your colorful creation with matching ice cream toppings. It's such a cute and creative little set and kids will love this! It's currently a favorite at our house.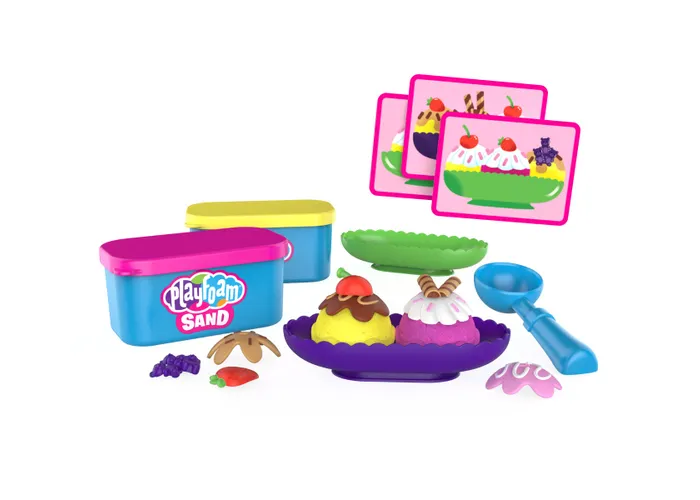 Includes two colors of Playfoam Sand (yellow & pink), two sundae boats, an ice cream sand scooper, 20 play toppings, and 10 order cards. It's a great gift for preschoolers, or any little kiddo that loves ice cream and sensory play. This little playset is also great for practicing shapes, colors, counting, matching, and helps develope fine motor skills — great for little kids!
Best Tech Toys for Kids
VTech Level Up Gaming Chair Preschool Game Station with Tablet
This is a seriously cute little toy for the littlest gamers! Now little brother or little sis can get their very own preschool game station with the VTech Level Up Gaming Chair. Little kids can be just like the big-kid gamers with their own swivel chair, joystick and pretend headphones. The included interactive gaming tablet teaches little kids letters, numbers, animals and music with gaming sound effects included.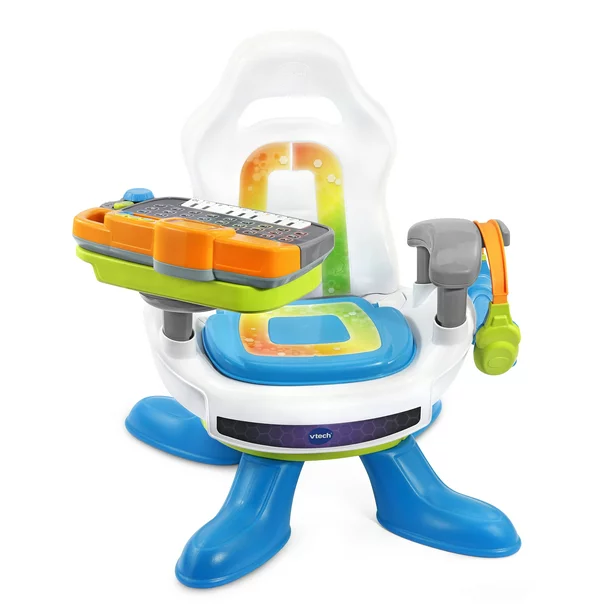 This neat preschool toy takes little ones to the next level of learning with activities that help them progress from letters and phonics to words and meanings with two learning levels in each of the four games that are included. I absolutely love that the included tablet turns gaming time into learning time! The portable interactive tablet includes 26 letter buttons and 10 piano keys. The tablet easily detaches from the tray, which kids can use for snacks, drawing or story time. We love this learning-packed preschool gaming chair! Game on!
Snap Circuits Junior
Learn by Doing with Snap Circuits Jr.! This creative kit provides hands-on experience designing and building models of working electrical circuits. This is a great set for kids who love to tinker and for curious kids who like to explore electrical components.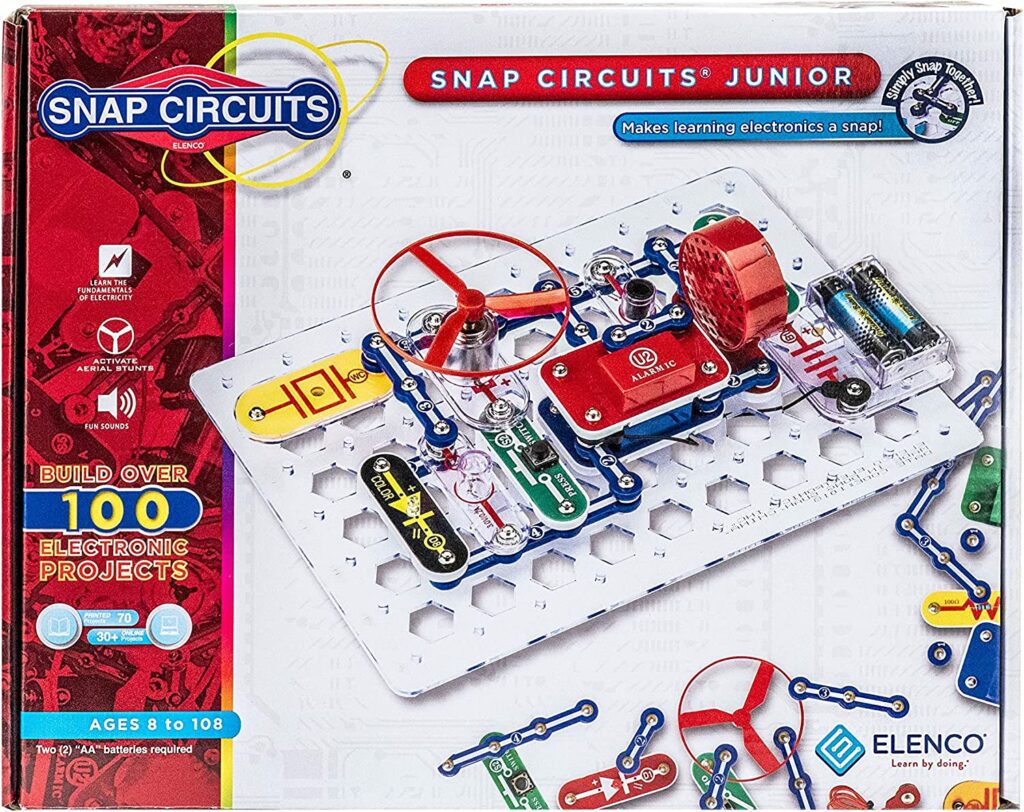 This Snap Circuits kit will keep kids busy and having fun for hours. It's like having a bunch of toys in one box. Kids can build over 100 electronic projects with this kit — a siren, a musical doorbell, flying saucer, alarm circuits, and so much more! You can even combine this set with other Snap Circuits kits for even more projects! NO EXTRA TOOLS NEEDED! The Elenco Snap Circuits Jr. kit include everything you need to start learning immediately. Unlike traditional electronics kits, this one requires no soldering or tools to build. The numbered and color coded pieces snap easily onto the included plastic grid making it easy for kids to tinker without adult supervision and we have to love that!
Magic Mixies Magical Crystal Ball
This is hands down this year's most magical toy! The Magic Mixies Magical Crystal Ball is a magical crystal ball that lets kids cast their own spell to create a fortune telling pet inside. The included interactive light up wand reacts with the Crystal Ball and kids will love watching as REAL Magic happens with the wave of a wand. Your little one's face will light up as they experience more than 80 lights, sounds, and reactions that make this toy a complete magical experience.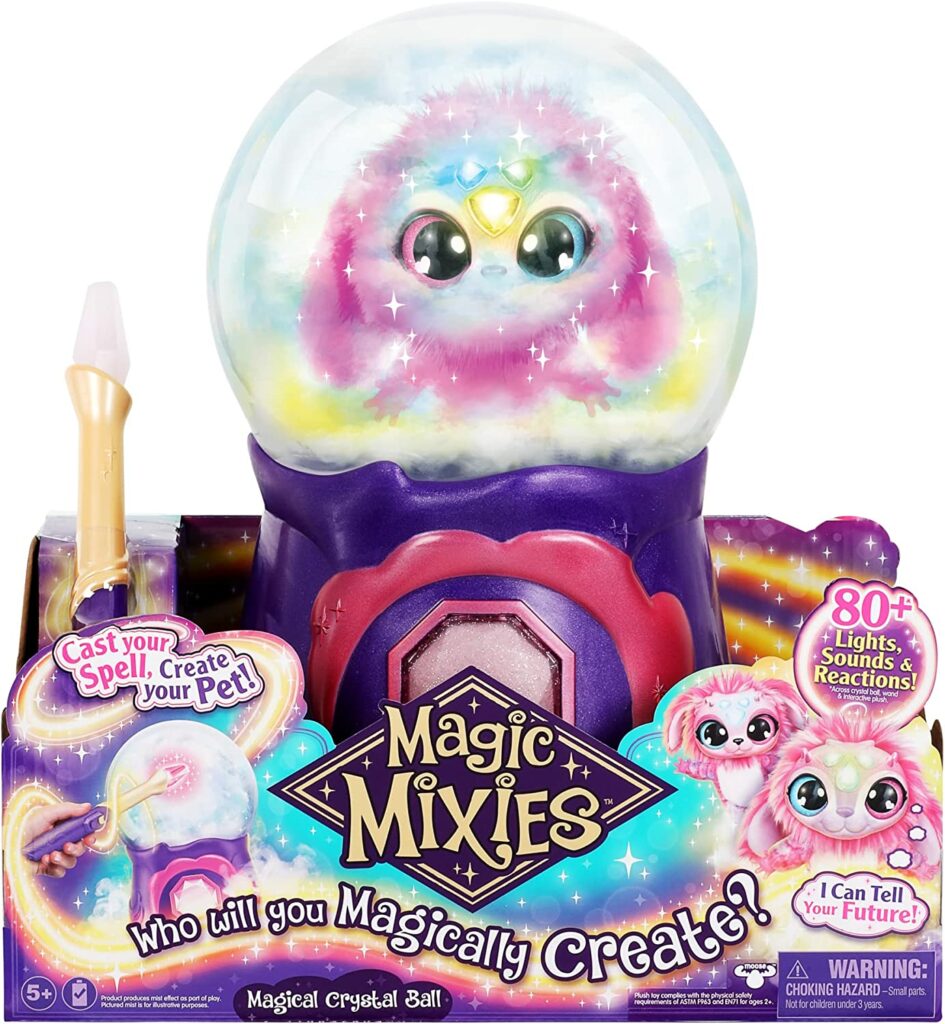 I also love that this fun Crystal Ball can also be used as a Night-Light for a magical bed time each night.
How does it work? The tech behind this toy makes the magic happen! For each step of the Creation Spell, kids will need to master the correct wand movement and say the magic word for that step. First, awaken the Crystal Ball, then summon real magical mist before giving the Magic Mixie its voice and color! Then teach the Magic Mixie how to tell fortunes before saying the magical words 'MAGICUS MIXUS' and bringing the Magic Mixie to life. As the mist clears the Magic Mixie appears inside the crystal ball. It's magical and little kids will love this!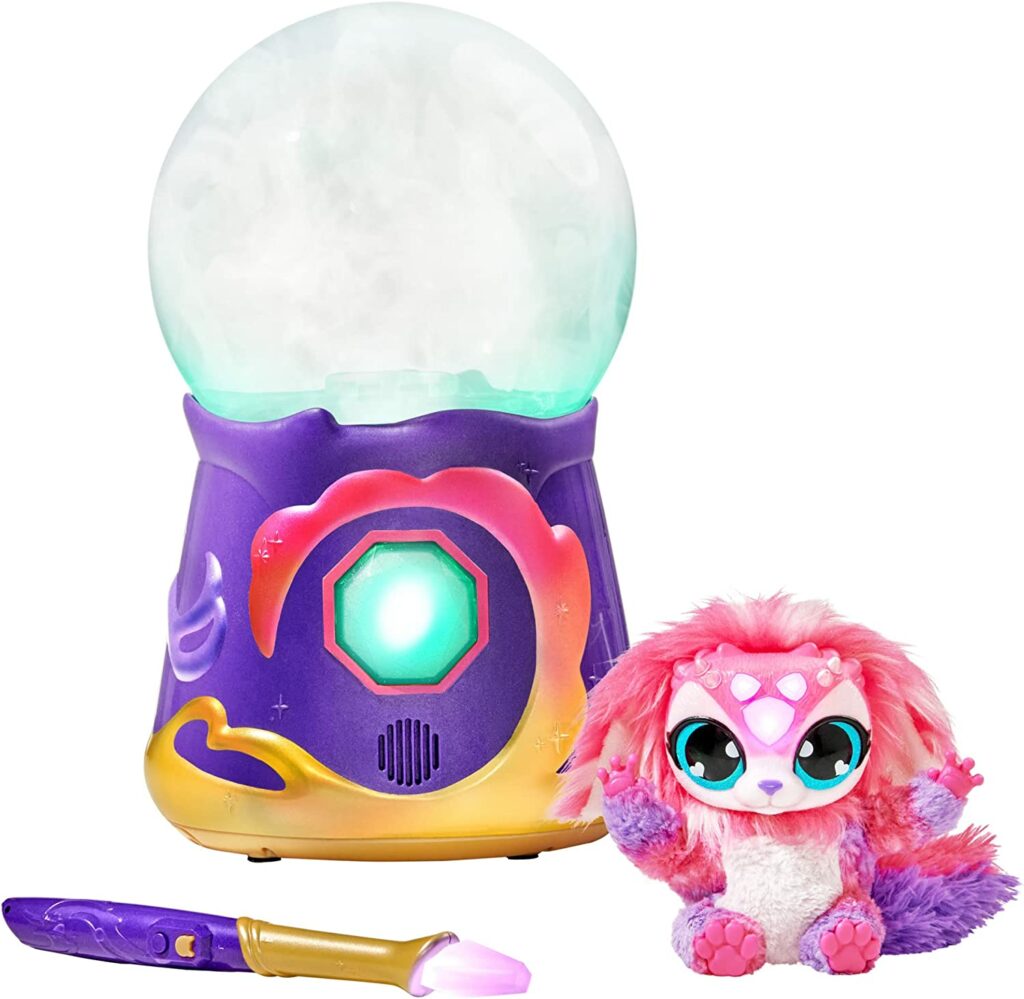 Once kids remove the top of the Crystal Ball they can release their cute new interactive plush toy pet! But the magic and fun is only just beginning because kids can use their magic wand to interact with their Magic Mixie by performing spells, playing a game together or having their fortune told! The Magical Crystal Ball can be reset to perform the mist-filled reveal again and again using the Magic Mixie or other items! Real Magic is just waiting to be revealed and little kids will love this magical toy this Christmas!
---
Need Even More Toy Gift Suggestions?
Now that you've checked out all my suggestions for the best toys for kids this holiday season, head on over to my amiga Janny Perez's website and check out her best toys for kids recommendations. She has some pretty awesome toys on her list! And don't forget to tune into the latest episode of The Latina Mom Legacy Podcast to hear even more details about each of the toys we added to our Latina Moms Holiday Toy Gift Guide this year!
---
How to Enter to Our Toy Giveaway
We are SO excited to bring you this amazing giveaway to help you get the best toys for your kids this holiday season. Here's how to enter to win!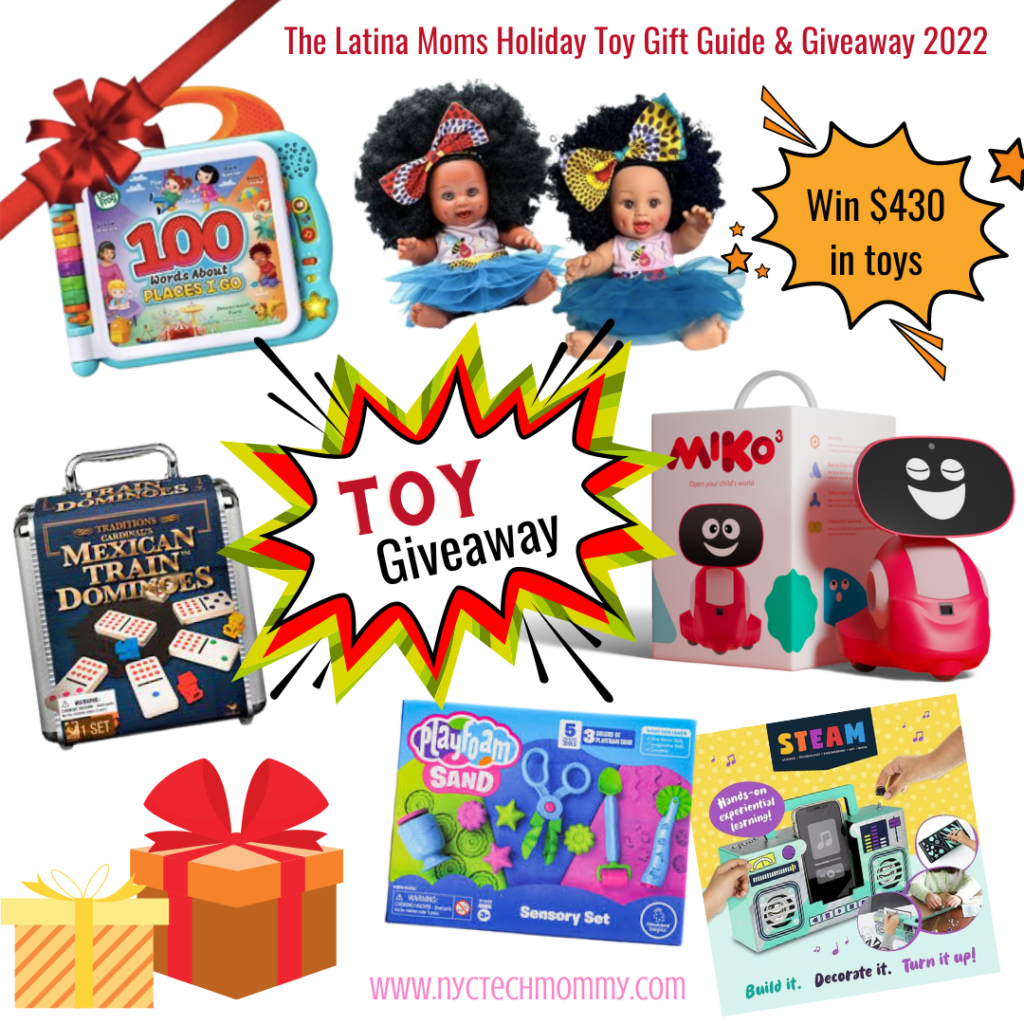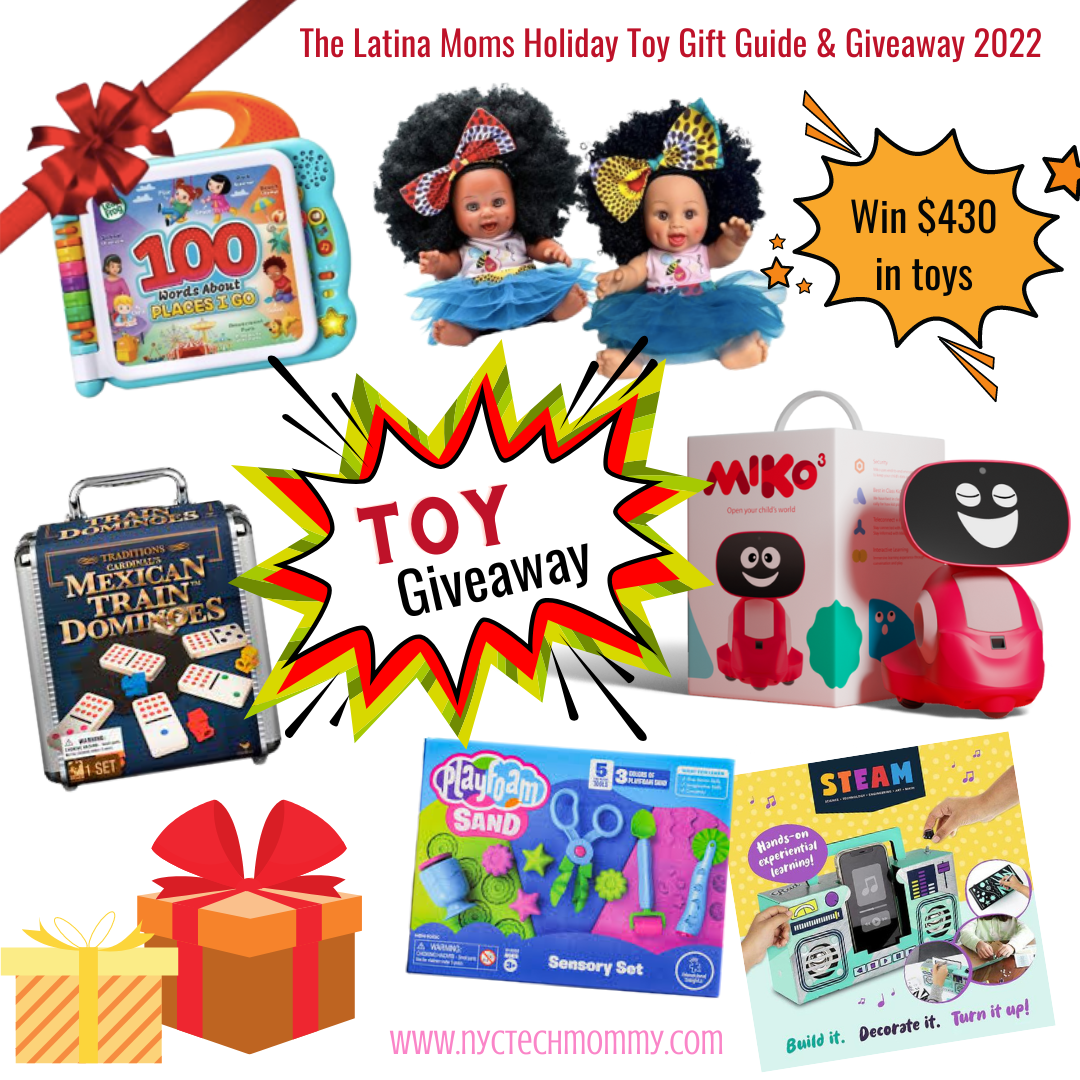 Visit our rafflecopter giveaway entry page and follow the instructions to enter to win. Note that this giveaway is for prize pack that includes 6 toys (total prize pack valued at $430). Include (1) Miko 3 Robot ($250 Value), (2) Origin Bees Dolls ($100 Value), 1 Mexican Train Dominoes Set ($25 Value), 1 Playroom Sand Sensory Set ($22 Value), 1 Leapfrog 100 Words About Places I Go ($23 Value), 1 DIY Boombox Speakers STEAM kit ($11 Value). This giveaway starts Wednesday, November 9th at midnight and ends Tuesday, November 22nd at midnight EST. Entrants must be USA residents and at least 18 years old. One winner will be randomly selected by rafflecopter.com from all qualifying entries and winner will be contacted via the email they provide. The winner has 48 hours to respond or a new winner will be chosen. Good luck!
---
Don't forget to PIN this so you can come back to this list of best toys for kids later!
You May Also Like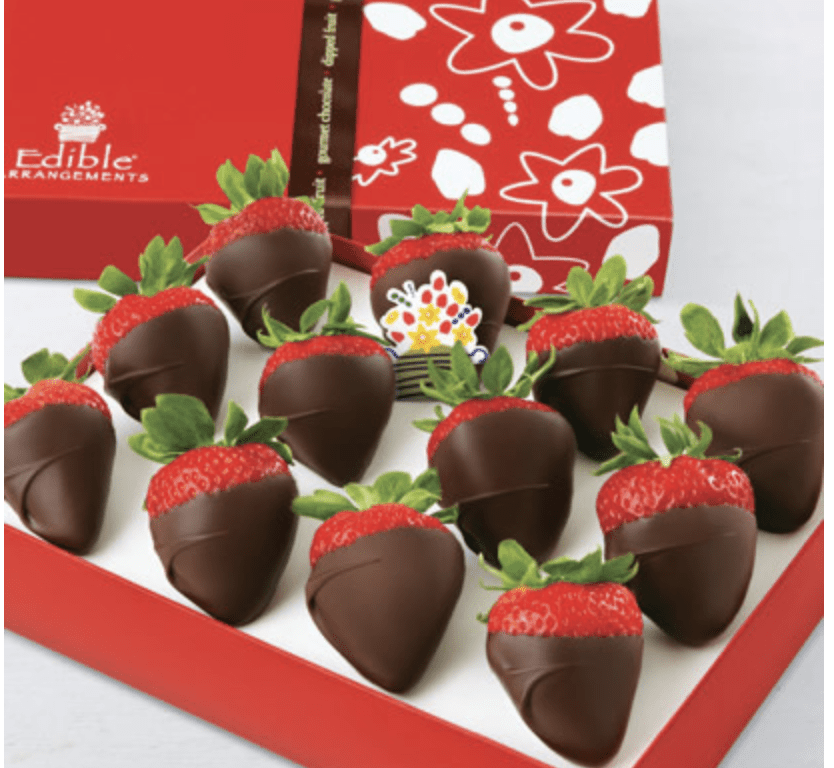 February 9, 2018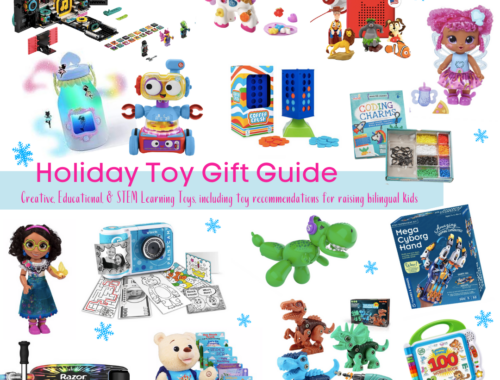 November 15, 2021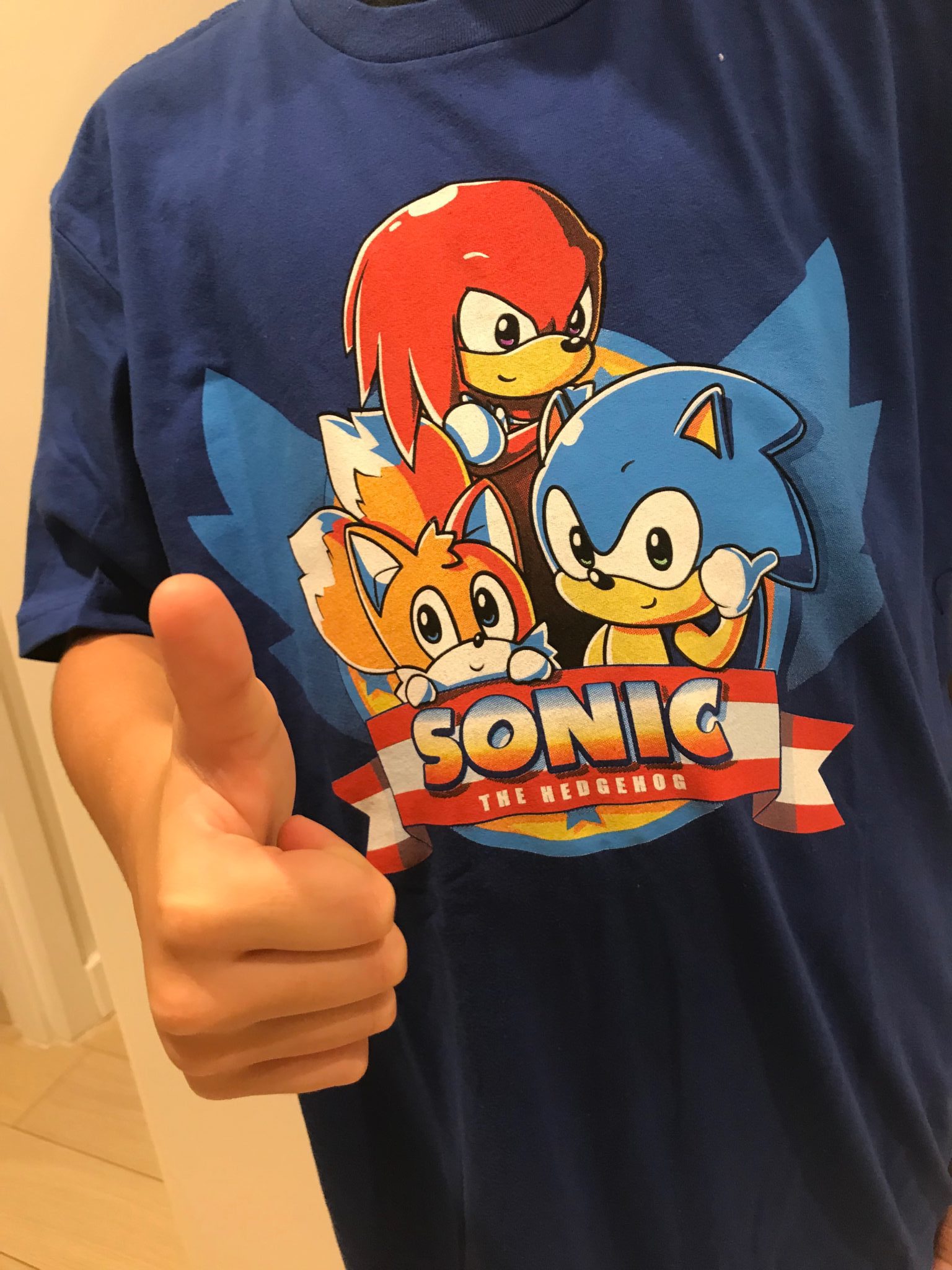 December 8, 2017