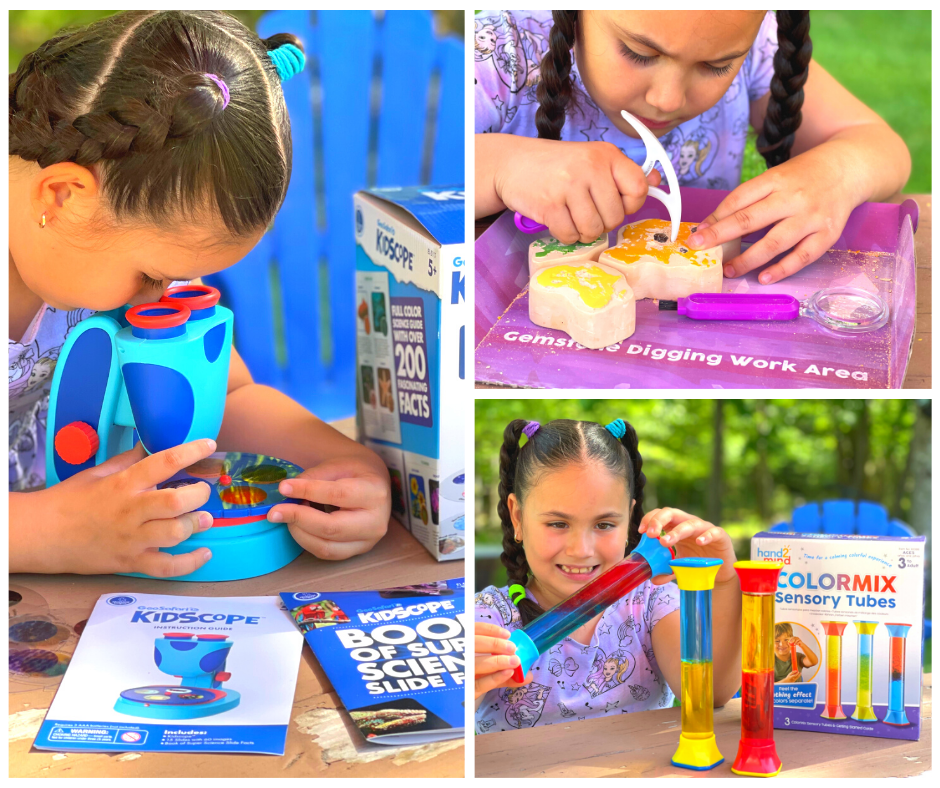 7 Summer Learning Toys Your Kids Will Love This Summer
June 14, 2021
Schools out! And we all know that summer vacation is often the time when our kids slack off on their studies. Not to mention, they might already be complaining of boredom if they're stuck at home. But here's a secret: they do not have to! Especially when we consider all the different ways to avoid the dreaded summer slide. Here's a list of 7 learning toys that will keep kids learning while still having fun this summer!

Read on to get ideas for fun summer toys and activities your kids will love. I'm partnering up with two of my favorite blogs to round up the best learning toys + share with you the chance win some great summer learning toys for your own kiddos. Read on and don't forget to enter our summer toy giveaway at the end of this post!
THIS GIVEAWAY HAS ENDED. WINNER SELECTED AND ANNOUNCED VIA RAFFLECOPTER BELOW.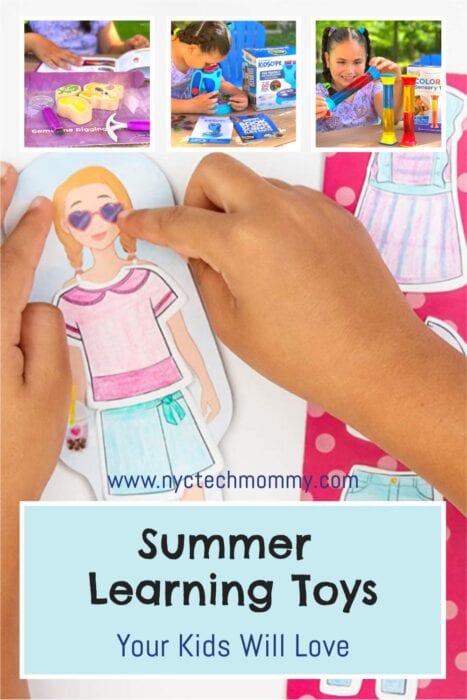 Cure Summer Boredom With These 7 Summer Learning Toys Kids Will Love!
Big Feelings Pineapple
Learning Resources Big Feelings Pineapple is a social emotional toy that's perfect for creative play and body awareness. Great for kiddos ages 3 and up! This year has been an emotional ride for all of us, especially for our kids who've gone through the unimaginable being away from family and friends, familiar routines, and school. I love how kids can use the included 26 face pieces, from smiles to frowns and everything in between, to explore and express how they feel. This Big Feelings Pineapple is two-sided so kids can learn about opposite feelings by building two opposite faces at once. Great for building social-emotional learning skills with every face kids make! And when they're done talking about their feelings, you can neatly store all the pieces inside the pineapple for easy cleanup. If you follow me on Instagram, you probably already know that I love pineapples. And this Big Feelings Pineapple is no exception!

Shop Learning Resources Toys at 45% Off on Zulily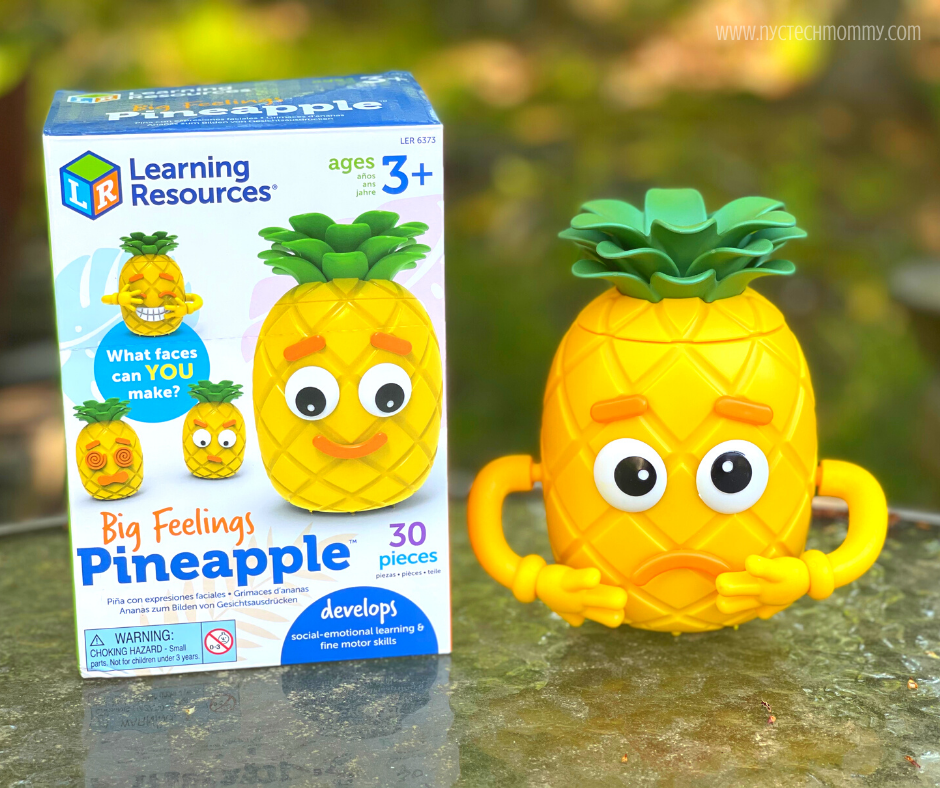 PaperCraft Sweet Boutique
This Educational Insights PaperCraft Dolls Sweet Boutique is perfect for even the youngest fashionistas, ages 3 and up. It includes 3 double-sided dolls, 100 color-in clothing pieces, and 40 reusable stickers. Mix and match your pieces for thousands of possibilities and creativity! My daughter is crazy about this toy and I think it's perfect for keeping kids entertained this summer. Especially on a rainy day when you need something fun to do and get the creative juices going!
Kidscope
Educational Insights GeoSafari Jr. Kidscope makes a great introductory microscope for little kids ages 5 and up. It supports STEM learning by encouraging scientific exploration and discovery. Kids just place one of 15 printed slides on the rotating dial stage, spin to focus in on one of four images per slide, then adjust the easy-focus knob to view up to 3x larger. This kit includes a science guide with 200+ facts to describe each slide image and support hands-on scientific exploration and critical thinking. Perfect for budding little scientists and great for indoor or outdoor use!
Shop great prices on Educational Insights toys by shopping Zuily Deals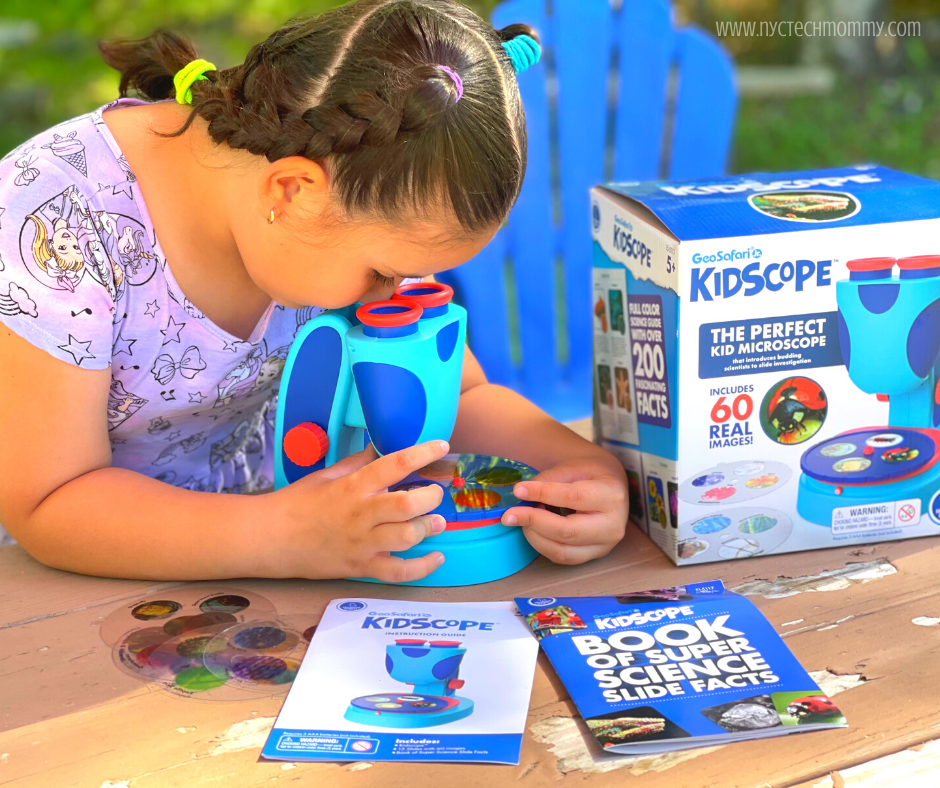 World Gemstones
This hand2mind World of Gemstones Dig Kit includes 8 real gemstones to uncover + a gemstone display case. This is a great gem digging kit for kids to learn not only geology but also uncover the history, culture and geography of fascinating gemstones. Perfect for little gemologists ages 8 and up!
Rainbow Fraction Measuring Cups
These days, many families are spending more and more time in the kitchen. So why not turn tonight's dinner prep or your family's favorite dessert recipe into a teachable moment with these hand2mind Rainbow Fraction Measuring cups. These are great fractions manipulatives and fantastic kid measuring cups — just right for baking with kids! These measuring cups all have the same radius so that they're equivalent proportions to their respective fraction sizes. That way kids can visually see the difference in the fraction sizes. The set comes with a space saving storage container — perfect for storing on a countertop or in any small corner of your kitchen. Great for use with little kids as young as age 3. That way you can get them ahead in math!
Colormix Sensory Tubes
These hand2mind ColorMix Sensory Fidget Tubes can serve as great anxiety relief toys, occupational therapy toys, fidget toys for kids, and make great toys for sensory play. Plus, they can serve as a no-mess science exploration. These Colormix Sensory Tubes are also great for on the go play, in the car, and pretty much anywhere you go. They can slide right into a backpack or kid's activity tray when traveling. Plus, it's a screen free toy for kids that can teach kids to soothe themselves with hands-on play that builds social-emotional skills to deal with big emotions, without the strains that come from screen use.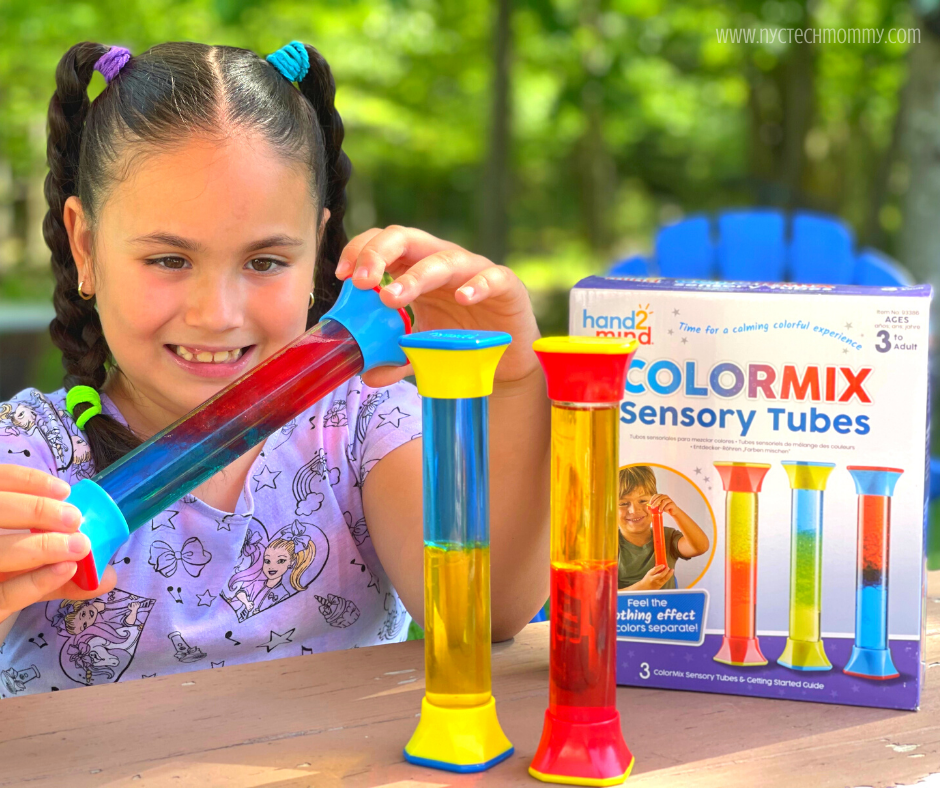 Botley 2.0
Speaking of screen free toys, this is probably my favorite. The Learning Resources Botley 2.0 Coding Robot has been updated and is ready to code right out of the box. Just press the buttons on the remote to create a sequence of actions, including 6 different directions, and then press the big transmit button to set Botley in motion. Move forward, turn left, move forward, turn right, move backward, turn left 45 degrees… You can even have Botley light up in different colors, loop commands, and detect obstacles in its path! But that's just the start… With the included track boards and obstacle pieces, kids can set up all kinds of challenges for exploring all the amazing programming possibilities. With Botley 2.0, there's no end to code-and-play excitement!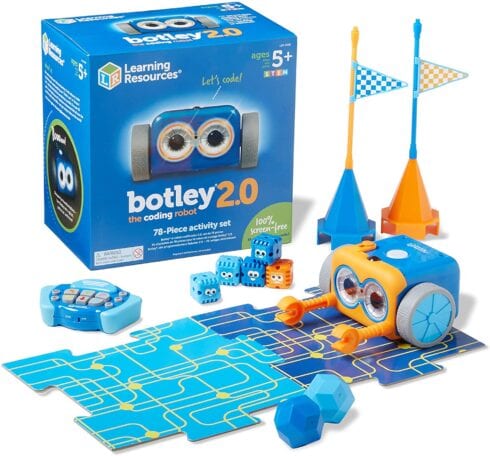 For even more fun, you can customize your Botley 2.0 Coding Robot with colorful facemasks and remote programmer Color Wraps. They come in two cool color combos: glitter purple and lavender fade! They work like skins for your coding robot and give Botley 2.0 even more personality!
You can also upgrade Botley with a fun Costume Party Kit! Dress Botley up for imaginative coding adventures with a fun costume and get creative with 12 costume pieces to mix and match, including glasses, hats, and even a mustache! And this fun little costume kit comes in an easy-to-store storage case. Kids will love this!
How to Enter To Win Summer Learning Toys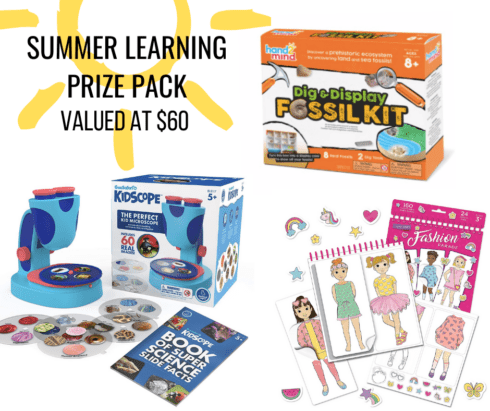 Leave a comment letting us know why you would love to win your own Summer Learning Prize Pack ($60 Value). Comment must be completed before other entry options are counted. NOTE that this giveaway is for a prize pack that includes 3 Learning Toys (total prize pack valued at $60) — includes (1) Educational Insights GeoSafari Jr. Kidscope Microscope for Kids STEM Toy, (1) Educational Insights PaperCraft Fashion Parade Paper Dolls, (1) hand2mind Dig & Display Fossil Dig Kit for Kids. This giveaway starts Monday, June 14th at midnight EST and ends Monday, July 5th at midnight EST. Entrants must be USA residents and at least 18 years old. One winner will be randomly selected by rafflecopter.com from all qualifying entries and contacted via the email they provide.  The winner has 48 hours to respond or a new winner will be chosen. Good Luck!
THIS GIVEAWAY HAS ENDED AND WE ARE NO LONGER ACCEPTING ENTRIES.
a Rafflecopter giveaway
Don't forget to PIN this so you can come back to it later!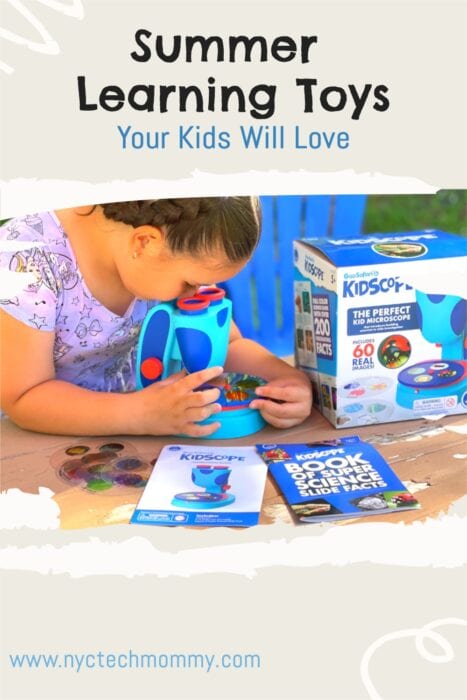 ---
YOU MIGHT ALSO LIKE THIS EDUCATIONAL GIVEAWAY
Win a year's subscription to edHelper.com. CLICK BELOW!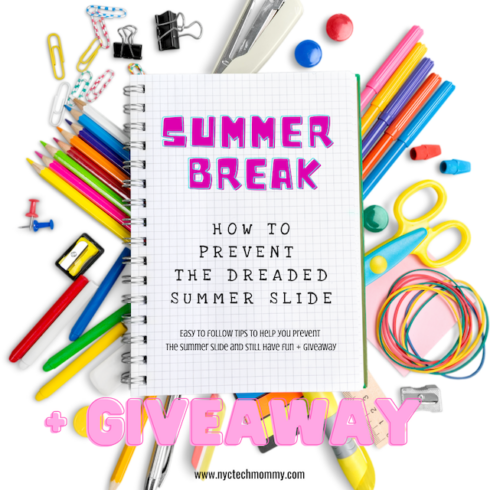 You May Also Like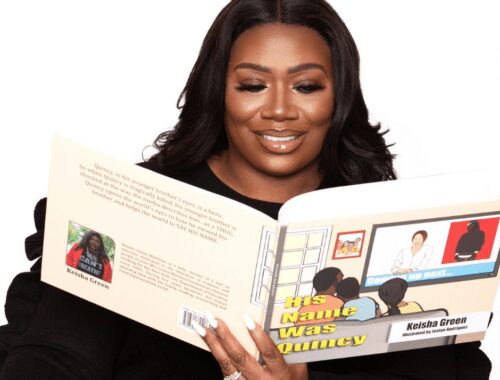 January 22, 2021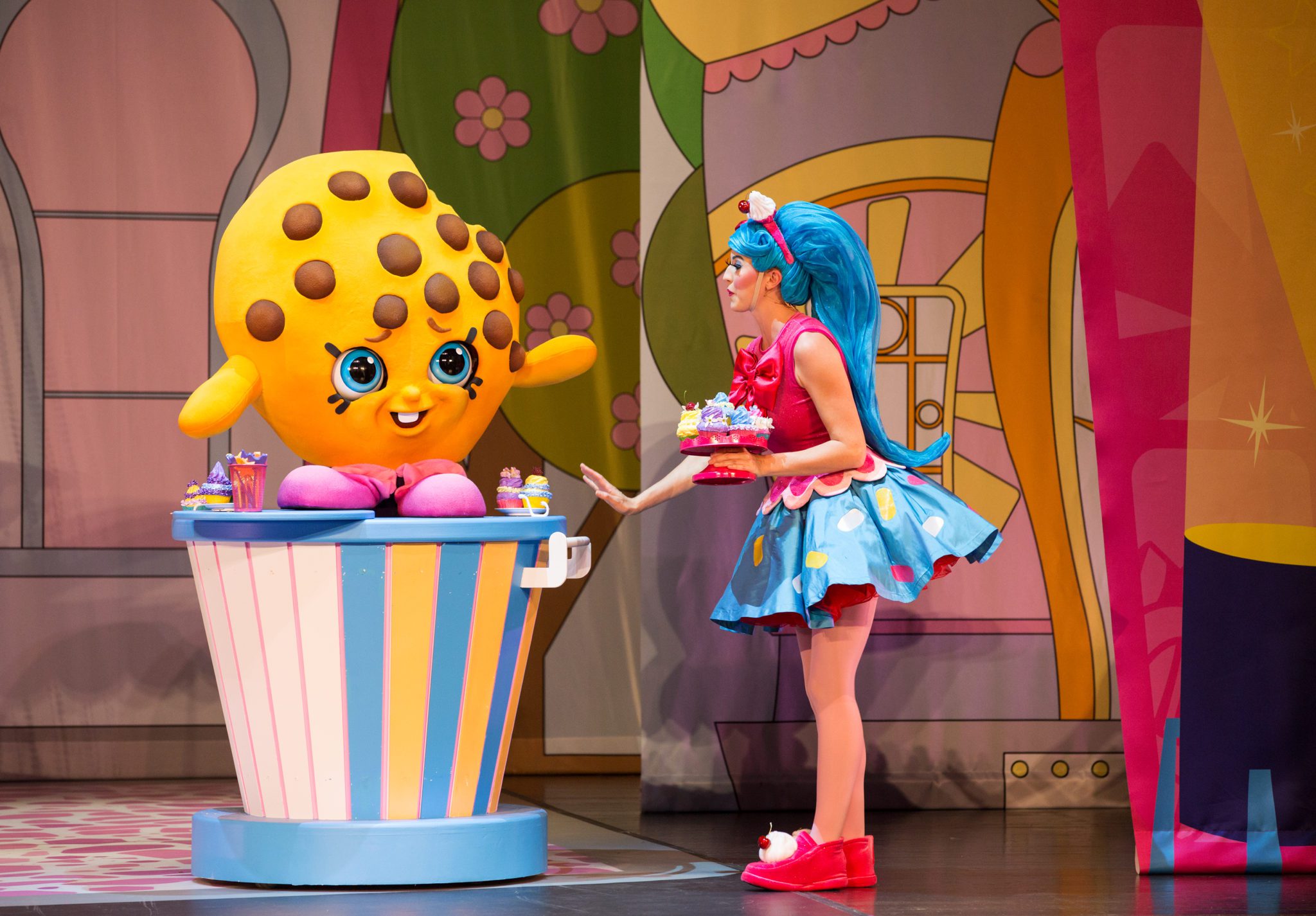 January 25, 2018