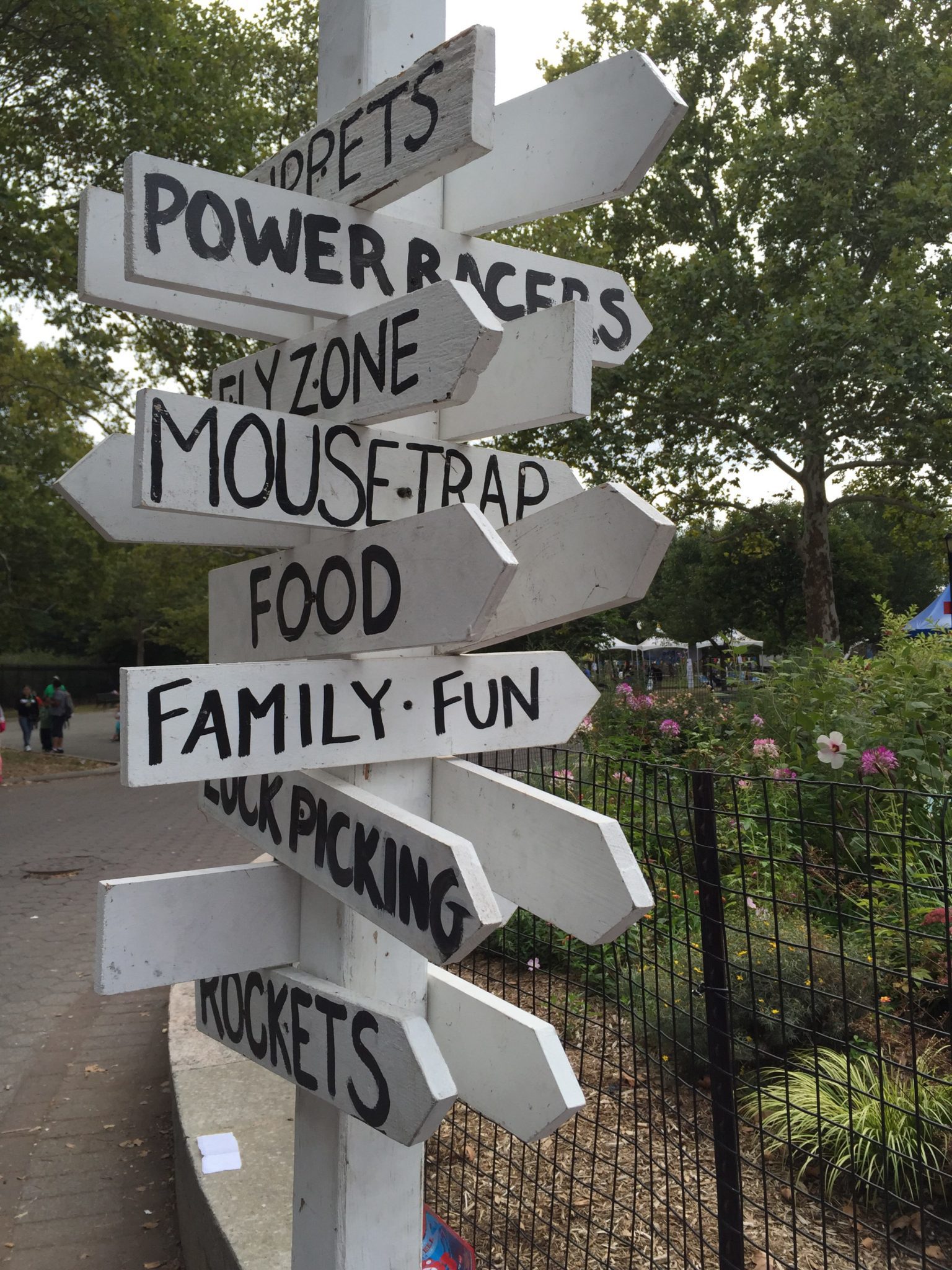 World Maker Faire Everything You Need to Know Before You Go
September 21, 2017
World Maker Faire is coming back to NYC this weekend and we can't wait! Today I'll tell you about World Maker Faire everything you need to know before you go, including what is Maker Faire, what you can expect to see, how to get there, and even what to eat. Read on…
 And don't forget to PIN THIS so you can come back to all this info later!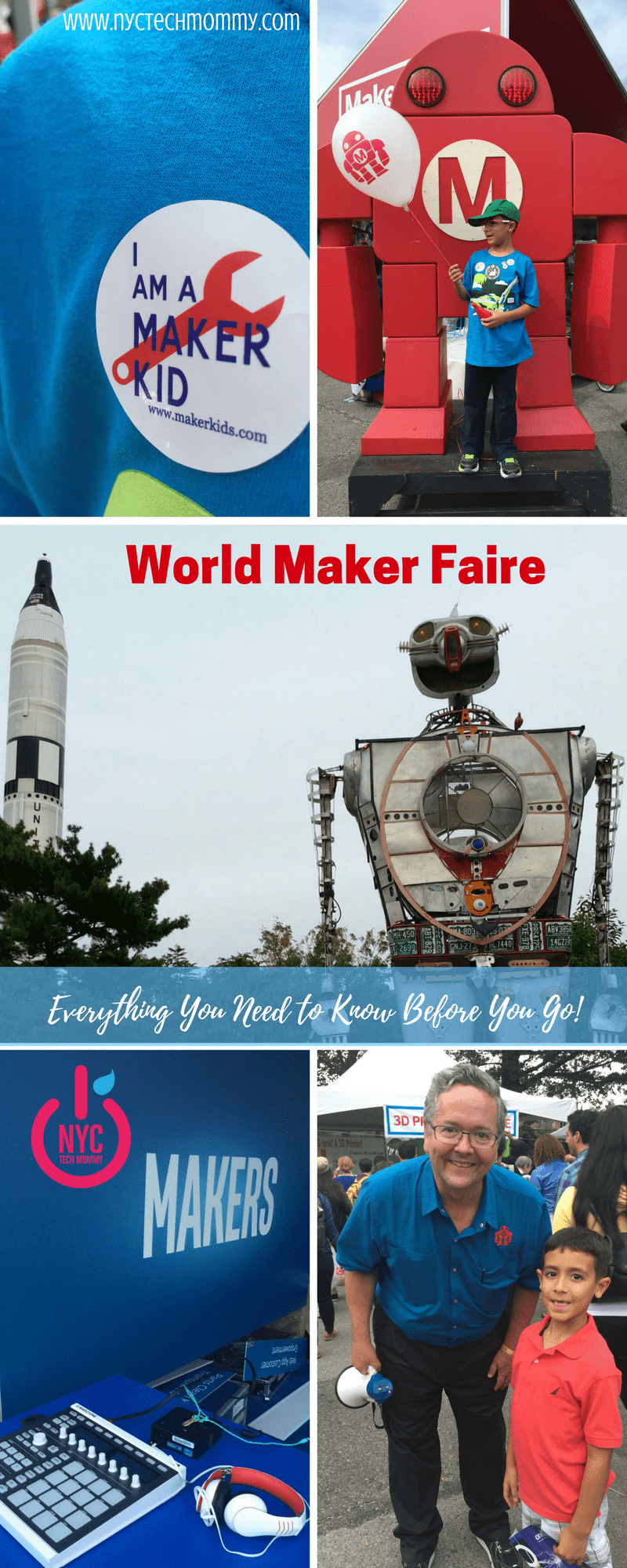 Big thank you to World Maker Faire for providing our family with a Family Four Pack of tickets so our whole family can attend Maker Faire this year. We can't wait! As always, I only share what I love and think you will too! All thoughts and opinions are my own. Make sure to follow us on Instagram where we'll be sharing live from Maker Faire this weekend via our Instagram stories. See you at the Faire!
World Maker Faire New York 2017, the Greatest Show (and Tell) on Earth, will take place this weekend, Saturday & Sunday, September 23 & 24, at the New York Hall of Science in Queens, NY. World Maker Faire New York is the premier gathering of makers on the East Coast and draws approximately 95,000 makers, Maker Movement supporters, and making enthusiasts from up and down the East Coast as well as across the U.S. and around the world.
If you've been following this blog for a little while you already know that we've attended Maker Faire before. Here's a little video recap from the last time we attended. It will give you a better idea of what you're in for. You won't believe all there is to see at Maker Faire!
MakerFaire is coming back to NYC this weekend – Get tickets to attend on Saturday & Sunday, September 23 & 24 by clicking here.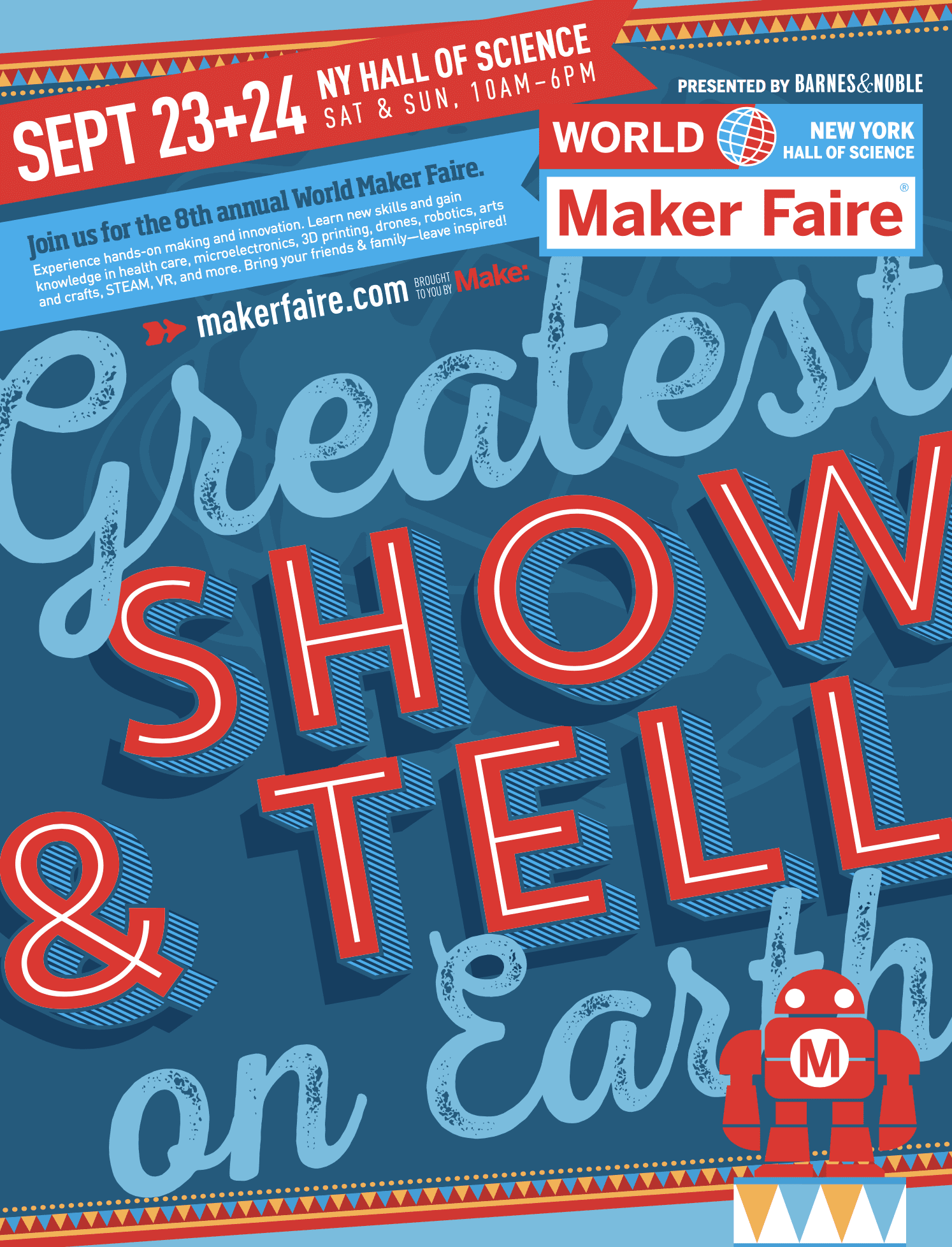 What is Maker Faire?
If you've never heard of Maker Faire, and many people tell me they haven't, I'm here to tell you all about it! Maker Faire is a family-friendly festival that showcases innovation, new inventions, creativity and resourcefulness, and celebrates the Maker movement. It's also the Greatest Show (and Tell) on Earth — think of it as a place to showcase something you've made or to learn about what others are making.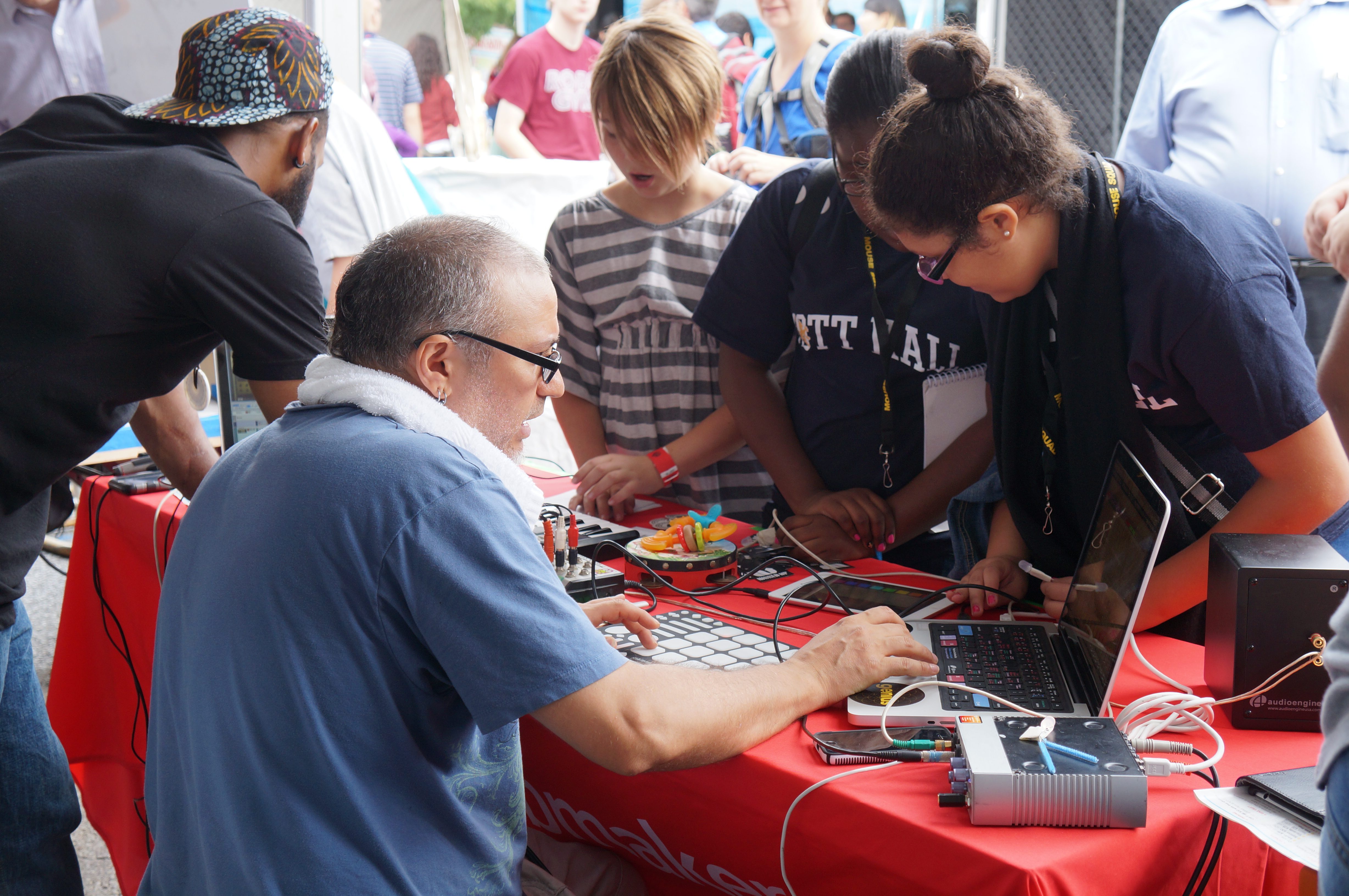 Maker Faire is also a super friendly place where makers want to answer your questions, show you how they made something and share resources so that you can make your own. It's like a huge science fair that doubles as a type of county fair. It's really fun for the entire family!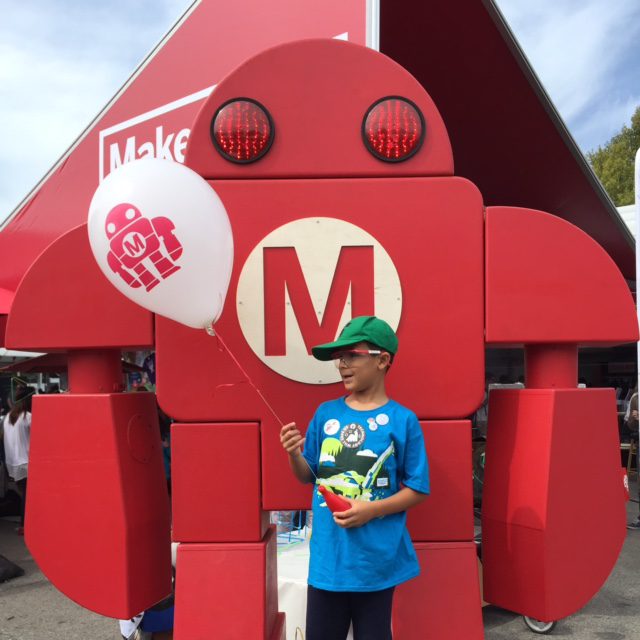 You'll find tech enthusiasts, educators, crafters, tinkerers, hobbyists, engineers, science clubs, authors, artists, students, and a large array of commercial exhibitors. They all come together at Maker Faire to show off what they've made and tell you all about what they've learned. It's the excellent place for young and old to explore new interests and also learn about cutting edge technology that will transport us into the future.
At Maker Faire you'll find everything from 3D printers to drones, robotics, and VR experiences. They'll be tons of arts and crafts too! Even some delicious food.
You just have to try the paella, trust me!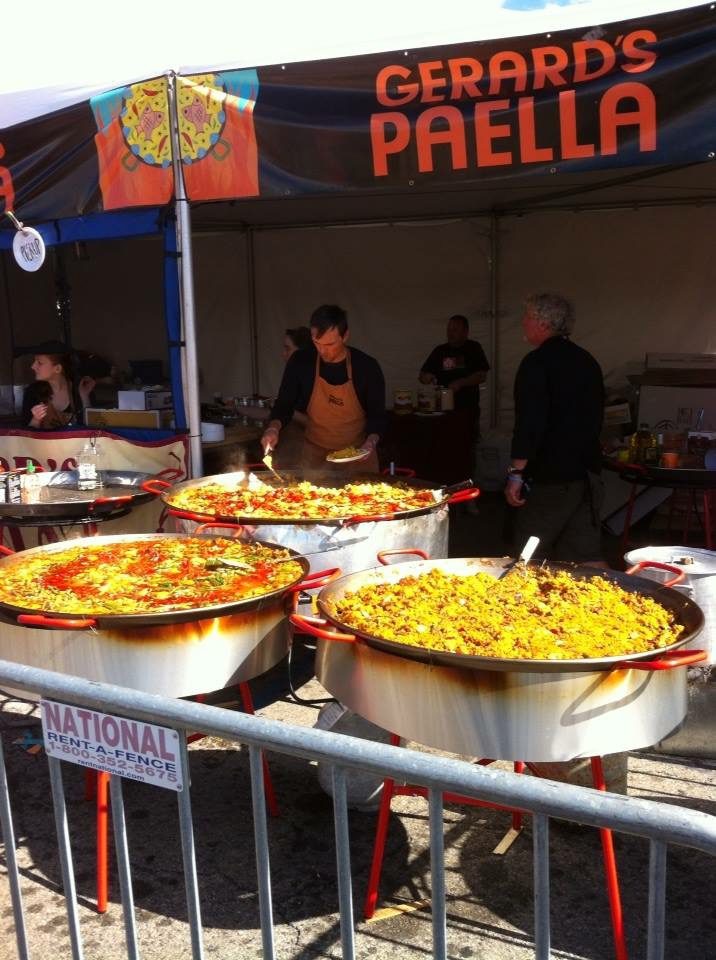 This Year at Maker Faire
This year World Maker Faire will showcase over 750 makers to engage, teach, and inspire attendees. Projects include performances and attractions, hands-on activities, demos, prototypes and new products, and all sorts of exciting things that will spark the maker in everyone. In addition, five stages will host a variety of steadfast Maker Movement leaders as well as up and coming experts for presentations, demos, panels, and interviews on many topics.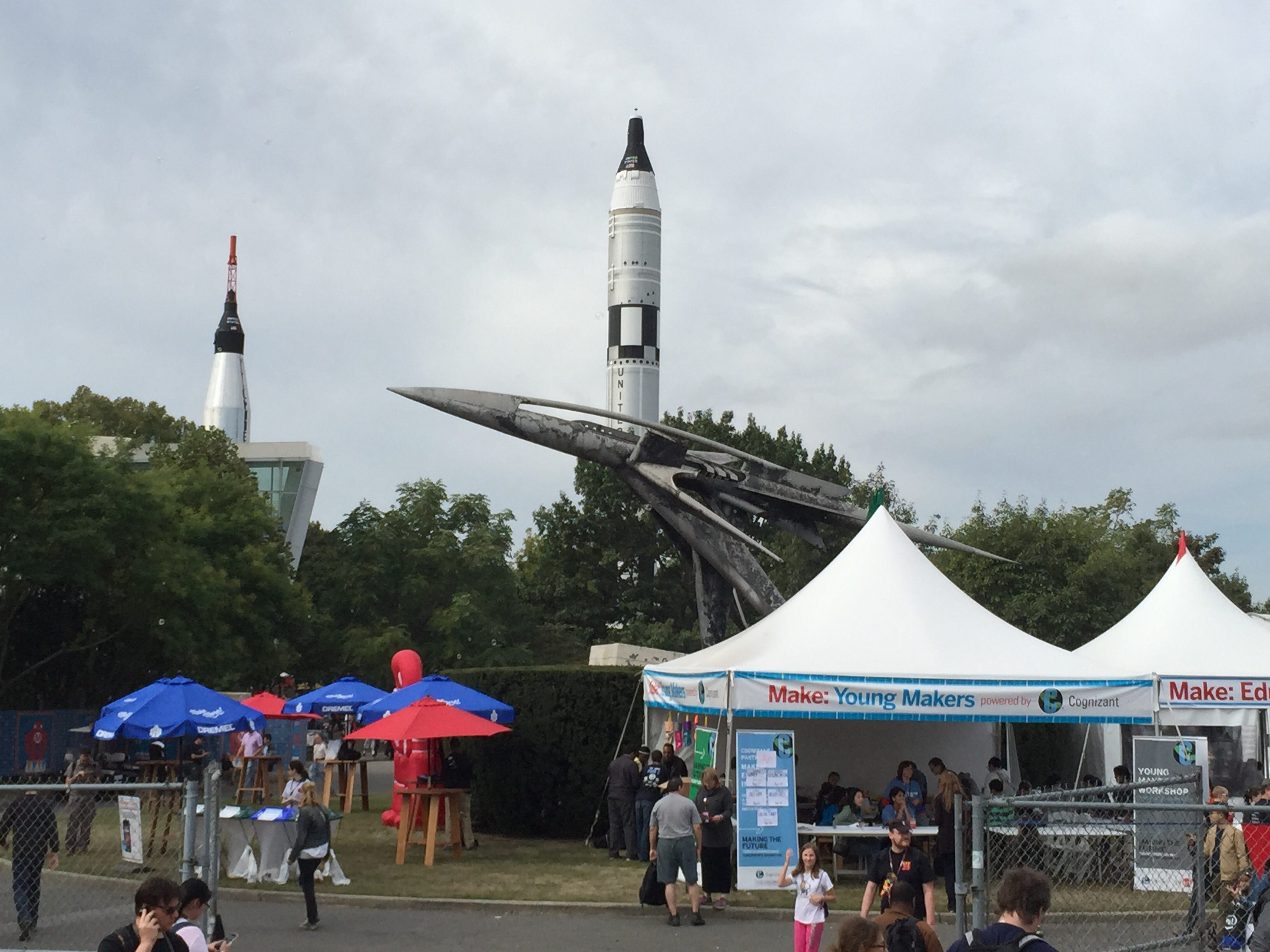 World Maker Faire is a FUN learning experience for the entire family! You can use the following resources now available to help you better plan your time at the Faire.
In addition, what's great is that this year the World Maker Faire website has been optimized for mobile use to upgrade your Faire experience. Now you can bookmark the site on your mobile device to access all of the above resources while at the Faire. Easy!
Make: Education Forum – For Educators
If you're a NYC Educator, there's even a day slated just for you to come and learn, and become part of the Maker Movement. As part of Maker Week and the overall Faire program, the third annual Make: Education Forum will be taking place on Friday, September 22.
The Forum is a one-day event hosted by Maker Faire and the New York Hall of Science for education professionals, focusing on computational making, rethinking professional development for maker education, and how making is not just about creating a makerspace but creating a maker culture. More details, and tickets, for the Education Forum are available here.
A couple of years ago I had the pleasure of attending the Make: Education Forum and highly recommend it for any educator, the seasoned makers, and those that may just be contemplating bringing the maker culture into their classrooms.
For me the highlight of attending the Education Forum was meeting Dale Dogherty — Founder of MAKE Magazine and creator of Maker Fair. It was inspiring to hear him talk about why the world needs more Maker Faire. He was even gracious enough to let us snap a picture with him as he took educators on a behind the scenes look at World Maker Faire. You can check out the video of the behind the scenes and Maker Faire on our YouTube channel here.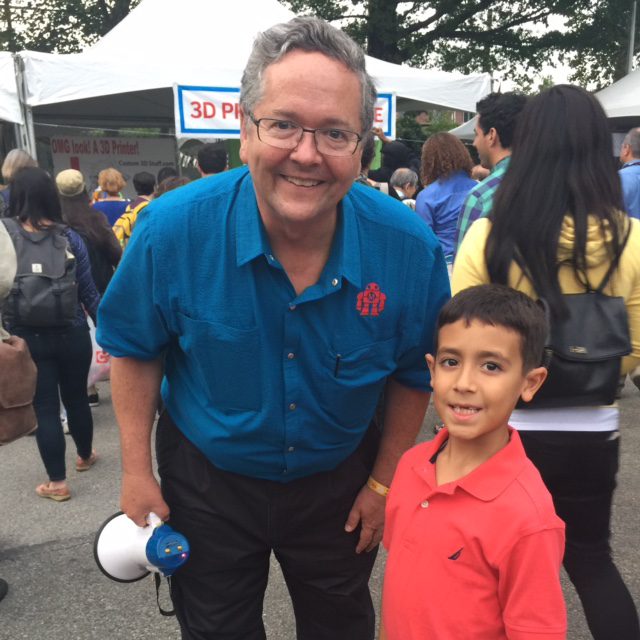 World Maker Faire Everything You Need To Know Before You Go
Tickets are on sale now for World Maker Faire New York 2017 here through Friday, September 22, 2017, at 11:59 pm ET ($20.00 – $30.00 for a Single Day Pass; $40.00 – $55.00 for a Weekend Pass). Special packages and offers also available through September 22; check site for more details. At the door pricing is in effect starting on Saturday, September 23. Tickets will be available for purchase on-site at World Maker Faire New York 2017, and still available online during the Faire. Children 2 and under are free.
Public transportation is the recommended and preferred method to arrive to the Faire. The New York Hall of Science is a quick walk from the 111th Street Station, and the Mets-Willet Point Station for LIRR riders. Ridesharing options such as Uber and Lyft, taxis, and biking to the Faire, with free bike parking available 9:00am – 6:30pm each day, are other great options. All details related to getting to World Maker Faire can be found here. 

Everyone is a Maker at Maker Faire
When you really think about it, we are all makers in some shape or form. If you're making something with your own hands you are a maker. As the daughter of a baker and a seamstress, I grew up with a maker mentality. Making doesn't have to involve technology, although that's what most people might think! You know I love technology, but I also love and support making of any and ALL kinds.
STEM (Science, Technology, Engineering, and Math), STEAM (Science, Technology, Engineering, Art, and Math), STREAM (Science, Technology, Robotics, Engineering, Art, and Math) will all be present at Maker Faire! They'll also knitting, and sewing, and drawing, and so much more!
At Maker Faire you will find all kinds of makers so don't feel that this doesn't apply to you. It doesn't matter how creative you are, whether you are into tech or not, or even if you're like science. Everyone is a Maker at World Maker Faire. See you at the Faire!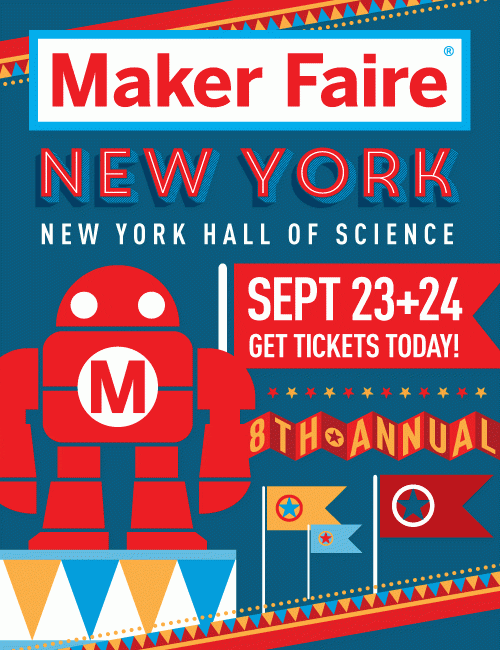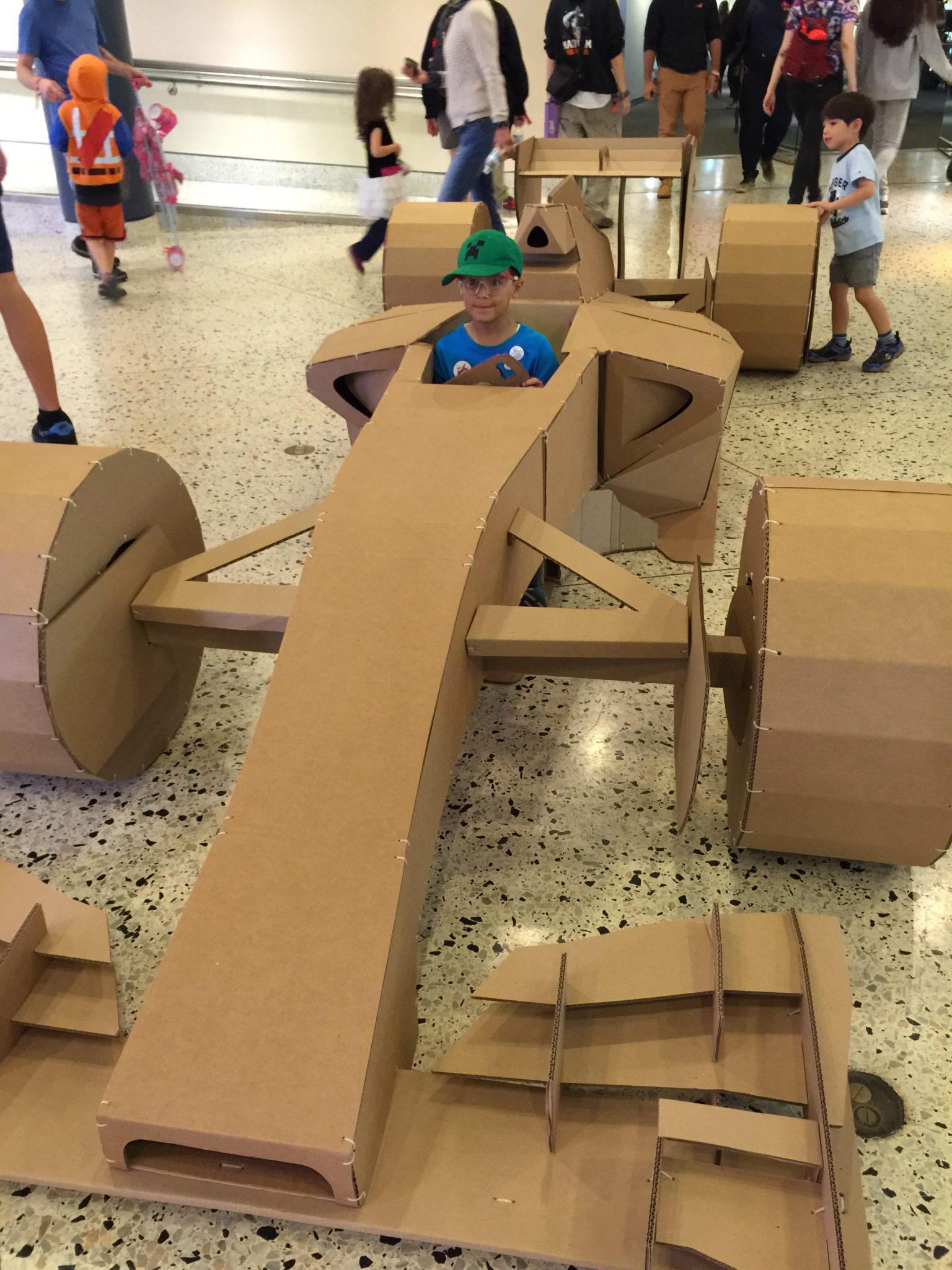 Plus where else can you ride a life size cardboard race car like this one?
Have you been to Maker Faire before? Let us know in the comments section below!
You May Also Like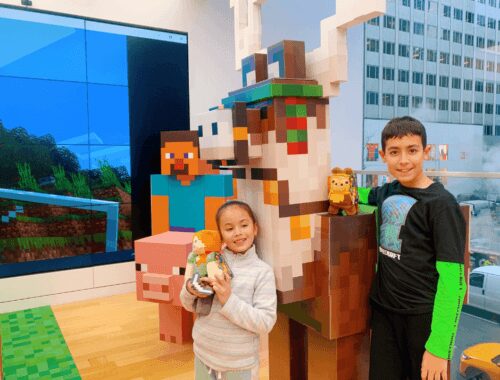 December 10, 2019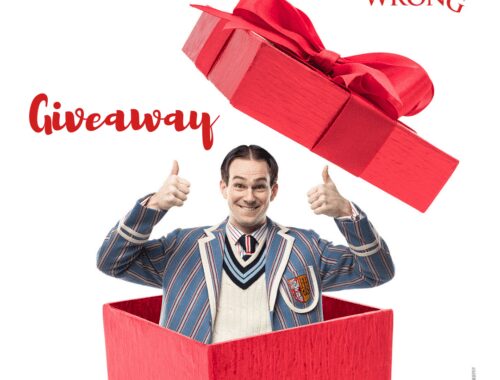 January 27, 2020