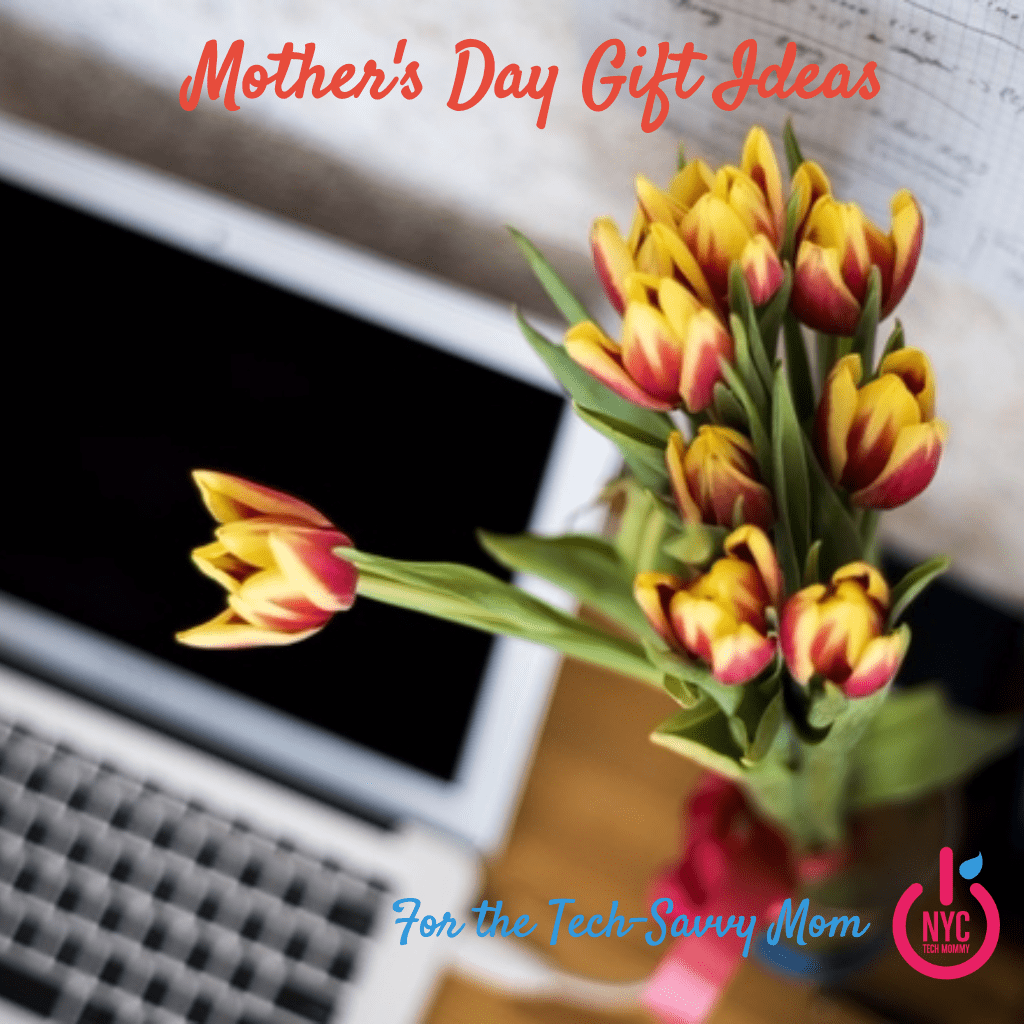 Mother's Day Gift Ideas for the Tech-Savvy Mom
April 28, 2015
Mother's Day is almost here! Do you know what to get the tech-savvy mom in your life? Let me share with you a few Mother's Day Gift Ideas for the Tech-Savvy Mom. I want ALL of these myself!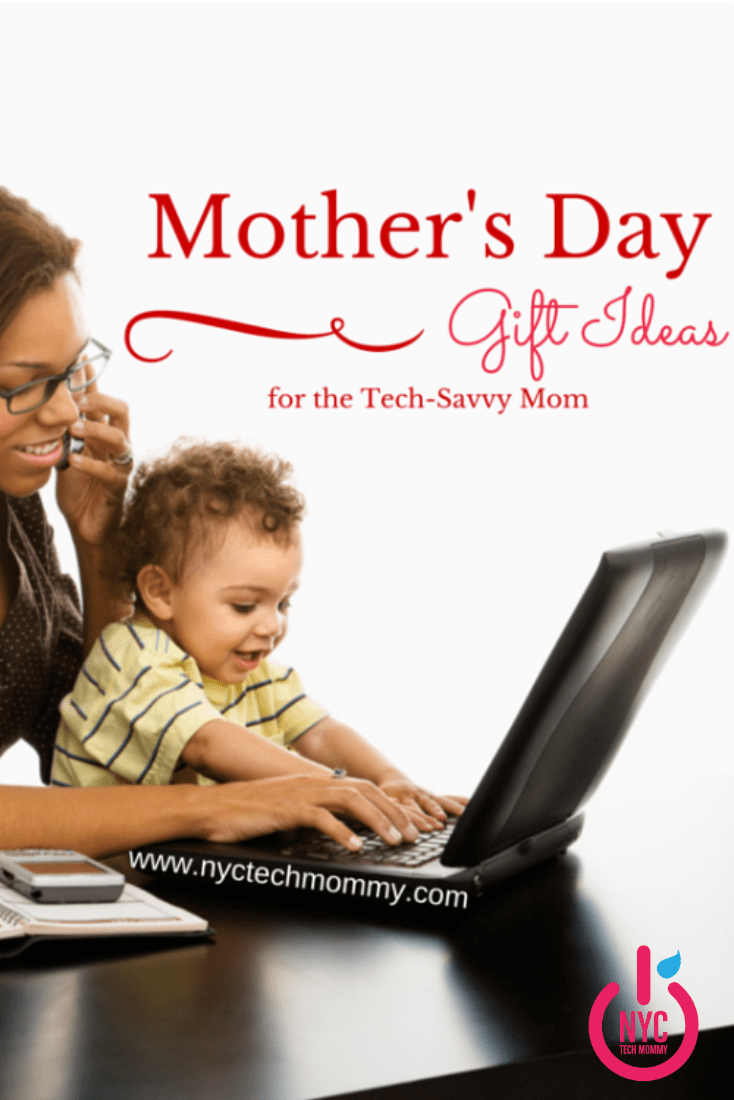 My husband is the sweetest guy ever and bless his little heart, every Mother's Day he spoils me with gifts. Most of the time I love them. Don't get me wrong, I appreciate every single gift; big, small, amazing or not! But sometimes I'm just left wondering, what the heck was he thinking? Like that year I mentioned I needed some new sneakers and he got me a pair of fluorescent orange ones. You read correctly, fluorescent orange! And oh boy were those things bright! Did he think I was gonna run a marathon in the dark? I dunno!
So this year when he asked, what would you like for Mother's Day? I decided to immediately point him in the right direction. Here's my detailed little wish list below.
You know I love cool little gadgets and these little items below have taunted me, flashing across my news feeds. I'm just dying to get my hands on any of these!
Maybe you have a tech-savvy mommy in your life and have no idea what to get her? Or maybe you're a tech-savvy mommy yourself and want to make a few suggestions to your loved ones. Either way, let me help you!  Below are you'll find a few Mother's Day Gift Ideas. These are all oh-so-very-cool gadgets that I'd love to get my tech-savvy little hands on. I think any tech-savvy mom will love these too!
Here's my list of Mother's Day Gift Ideas for the Tech-Savvy Mom 🙂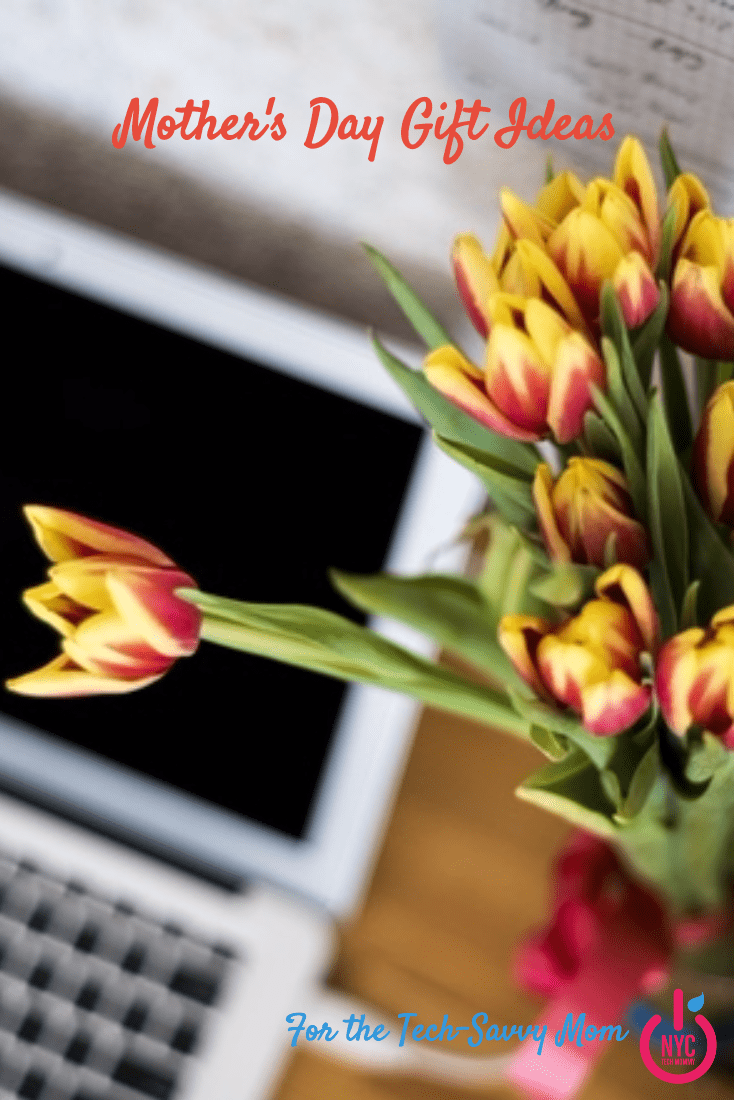 Mother's Day Gift Ideas for the Tech-Savvy Mom
Aromatherapy Diffuser  – Create an instant sense of calm for mom on this Mother's Day! This #1 rated aromatherapy diffuser uses ultrasonic vibrations to combine the water and oil into an ultra fine scented mist. Can run for 7 continuous hours or up to 21 hours when used in intervals and refreshes rooms up to 400 sq. ft.  Any mom will enjoy the calm that this little gadget brings!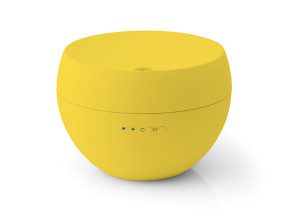 ---
Swarovski USB Heart – This funky little Swarovski accessory is not only a pretty little necklace, it's also a USB! The silicone heart that hangs on this stainless steel chain holds a heart-shaped USB Key embellished in 54 violet sparkling crystals. It makes the a pretty and functional gift for the tech-savvy mom!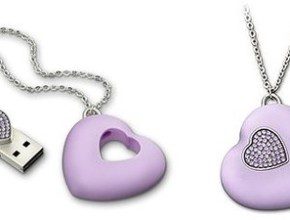 ---
Polaroid's Zip Instant Printer –  We all know that moms LOVE photos! This Mother's Day turn your mom's iPhone into an instant camera! Polaroid's Zip Instant Printer is the size of an iPhone and wirelessly prints photos from your phone in less than one minute. From collages to instant stickers this little printer makes printing photos simple and fun. Your tech-savvy mom will love this cool little gadget!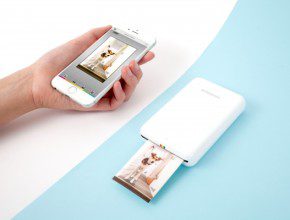 ---
iPad Wall Mount by UHGOODS – Make mom's life a little simpler with this neat little gadget!  This adjustable Kitchen Wall Mount Stand / Holder for iPad mini, all smartphones and tablets up to 8 inches in width, can mount right onto any wall or cabinet. Great to use while cooking, this gadget helps mom get a clear hands-free view of her phone or tablet when and where she needs it most.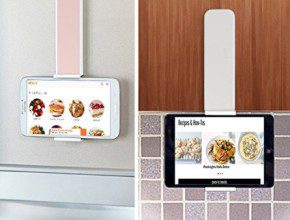 ---
3D Jewelry from Zazzy – You may have heard all the buzz going around about 3D printing, but did you know that you can have custom jewelry 3D printed? I know! That sounds so cool! Zazzy lets you choose and design your own custom jewelry and then 3D prints it into a beautiful and unique piece that any tech-savvy mom will love! From rings and necklaces to bracelets the possibilities are endless (and pretty)!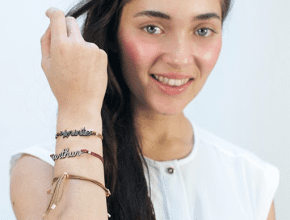 ---
Pearly LadyBuds by HandyCandy – What mom doesn't love her pearls? Get her these tech-savvy pearl headphones and she'll love them even more! The Pearly LadyBuds Stereo Headphone Necklace makes a great gift for the tech-savvy mom who wants to keep her classic look while grooving to her favorite tunes in style.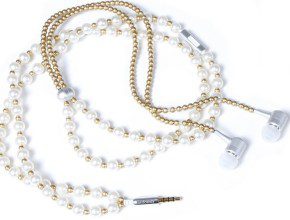 ---
Connect Smart Watch by Kenneth Cole – This very cool watch will keep mom connected wherever she goes.  It can connect to her phone via Bluetooth technology and provides time synchronization between phone and watch, alerts for incoming and missed calls, emails,texts, calendar invites and alarms.  Mom can even control the music playing on her phone right from this neat little gadget and I've heard it can take some pretty cool selfies too! This very cool contemporary piece will not only help mom look stylish, it will also help her stay a step ahead. 🙂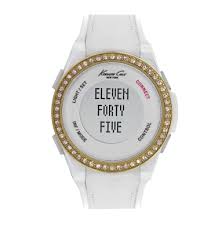 ---
4 in 1 iPhone 6 lens by OlloClip – Does your mom claim to be a photographer (with her iPhone)? If so, she must have this cool little lens to help her perfect her craft! The compact design of this 4 in 1 lens for iPhone 6/6 Plus works on both front and rear-facing cameras. It works with all of mom's favorite photo apps and is easy to clip on and off in seconds. Your tech-savvy, iPhone picture-taking mommy will love this cool little gadget!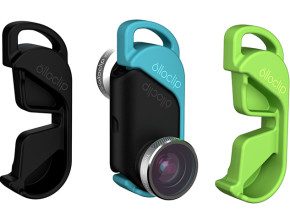 ---
Jawbone Up Move Activity Tracker – The Jawbone Up Move Activity Tracker makes it FUN to get fit and lose weight.  Just clip it on and Mom is on her way to a healthier lifestyle.  With an LED display and Smart Coach to guide her, the UP MOVE tracker doesn't just count steps and track sleep—it will get her over the hump and moving on the path to a better, healthier lifestyle. Your tech-savvy mom will love getting fit and losing weight with this simple little gadget!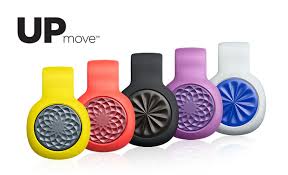 ---
I'll keep you posted on what I get for Mother's Day. Fingers crossed that the hubby sticks to the list and gets me one of these cool gadgets!
Now it's your turn! Go ahead and impress her!
Which one of these Mother's Day Gift Ideas do you think she'll love?
Happy Mother's Day! 🙂
---
Disclosure of Material Connection: Just sharing what I LOVE! I have not received any compensation for writing this blog post. I have no material connection to the brands or products mentioned here. I am disclosing this in accordance with the Federal Trade Commission's 16 CFR, Part 255: "Guides Concerning the Use of Endorsements and Testimonials in Advertising."
You May Also Like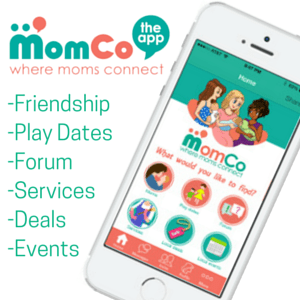 May 9, 2015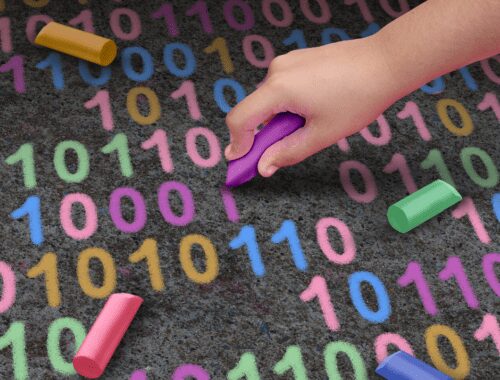 November 8, 2019