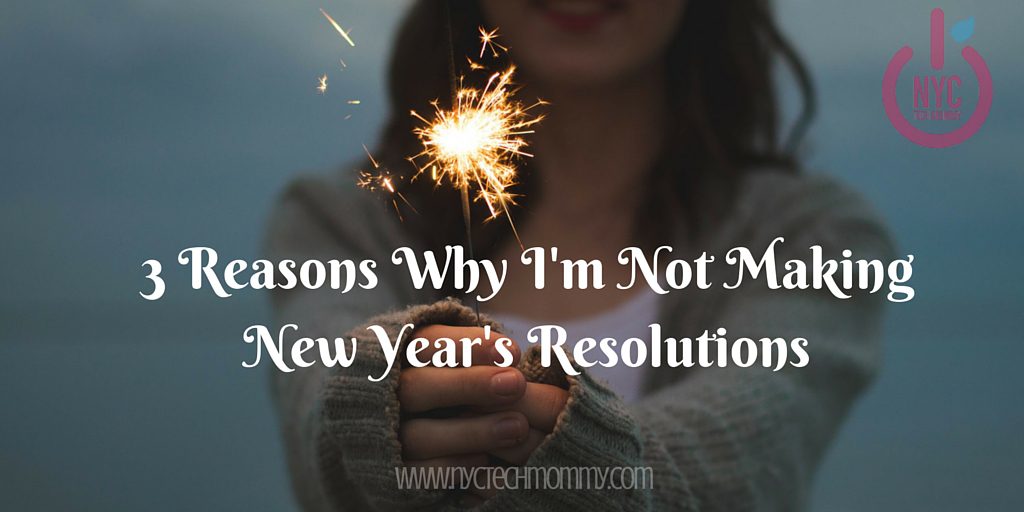 3 Reasons Why I'm Not Making Any New Year's Resolutions
December 30, 2015
I am extremely thankful for all the great opportunities and new experiences that this past year has provided. We embraced what came our way, the good and the not-so-good too! Considering it all, I can look back and truly say that the past year was really good to us. I can't hate it! I have to celebrate it, learn from it and be ready for what lays ahead. To get ready for the new year, I've decided that this year I won't be making any new year's resolutions. Here are my three reasons why!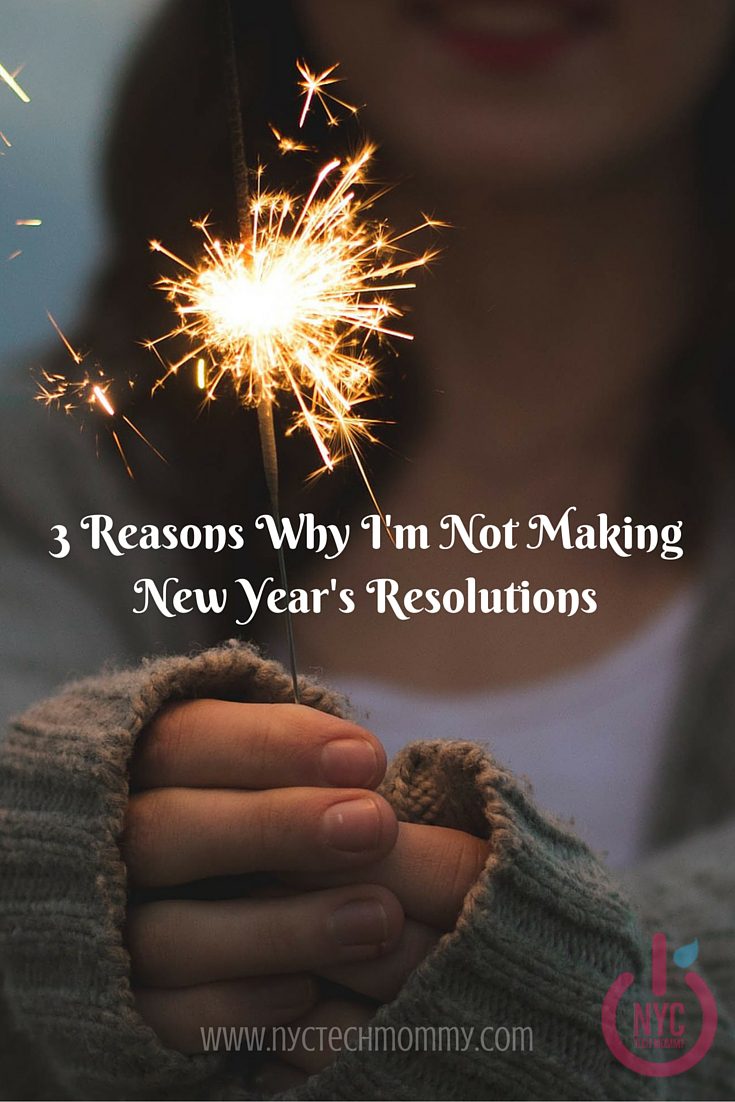 3 Reasons Why I'm Not Making New Year's Resolutions
Resolutions Tend to Quickly Fade, Goals Won't! How many times have you made a list of new years resolutions only to forget about them by the time February or March rolls around? I know I'm guilty of it. Life moves quickly and in the hustle and bustle of all that we do, resolutions often become ideas that we never truly follow through on, for me at least. This year I'm setting GOALS instead! Actionable and measurable goals preferably! I'm  holding myself accountable, hence this here post. I'm writing down my goals! I'll be checking in and adjusting my goals as I go. This time they won't fade away! I've always been good at reaching goals, remembering resolutions, not so much.
I'm setting goals for this little blog – There are still so many ways in which I want to grow!
I'm setting personal career goals – The husband and I both are!
I'm setting financial goals for the family – This is a toughie but probably the most important of them all!
I'm setting family-time goals – This one might sound silly but I think it's super important! Carving out time for things like family vacations will make for a great year, I'm sure! Plus, it's something to consider when thinking about my previous goal.
I'm setting organization goals – for the family, home, blog, work, etc.
I'm setting self-care goals – I realize I can't take care of everything and everyone if I don't care of 'ME' first. That probably deserves an entire other blog post! But in the mean time here's some advice to help you stay healthy. 😉
2. Out with the Old, In with the New! Like I said, this past year was incredibly good to us but December brought a big let down for our family, which probably deserves its own post, one day.  I'm not ready to talk about it just yet. That's why I've decided Out with the Old, In with the New is exactly how I want to tackle the year ahead. We need to clear our heads of anything negative in the past year! Reflect on all that we have accomplished. We need to give ourselves a big ol' pat on the back and move on. No need to dwell on the past, the what ifs or the what could have beens. An entirely new and clean slate lays ahead! Embrace it!
In following with the clean slate theme, I'm also cleaning house (literally)!
I've started reading the book The Life-Changing Magic of Tidying Up: The Japanese Art of Decluttering and Organizing
. I'm sure you've heard of this little book by now. It claims to help you de-clutter your home once and for all, therefore bringing organization and true clarity to your life. I've been working on my year-end clean-up already and plan to continue into the new year. Here are some tips to inspire you to do the same!
I'm also starting the new year with a detox because my body could use a little reboot as well. Financially, I'm rebooting too! I'm cutting out expenses that are a waste, like that gym membership I purchased after last year's new year's resolutions. Yeah, ok, who was I kidding? Remember those resolutions that quickly fade away? Yep, hitting the gym daily, that was definitely one of them. In all seriousness, there are so many ways to financially reboot! Work on clearing your credit card debt (I'm so thankful I did that a few years back). Stop spending on unnecessary crap! Open a new savings account! Start making smart financial choices in the coming year!
3. If You Dream it, You Must Plan it! My mind is always going, new dreams, new ideas, new possibilities! For this coming year I don't only want to just dream it, I want to make it happen! To do that, I realize I need to have a good plan in place. The husband and I have talked a lot about our dreams in the last couple of weeks. We've been imagining where we will go next with our dreams. To make them a reality we really have to imagine them happening, focus on them and truly and strategically plan them out. We are thinking about the coming year as a whole! We're dreaming about where we want this new year to take us.  We are dedicating time to carefully plan out the necessary steps that we need to take to move forward with our dreams. It makes sense! I don't just want to be a big dreamer! I want to make big dreams come true in the new year!
With all the above being said, I'm confident that I'm on the right track for a successful new year and I can't wait for all The New it has in store for me!
Where will you be a year from today? Have you given careful thought to how you will get there? Remember, you don't need to make new year's resolutions to get there!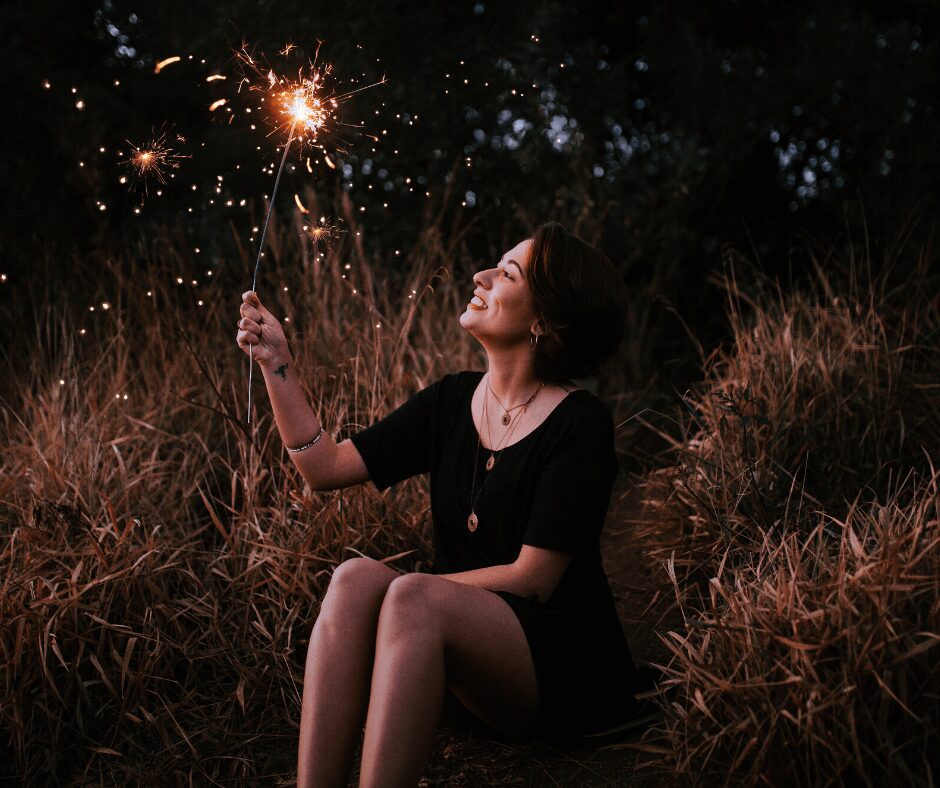 You May Also Like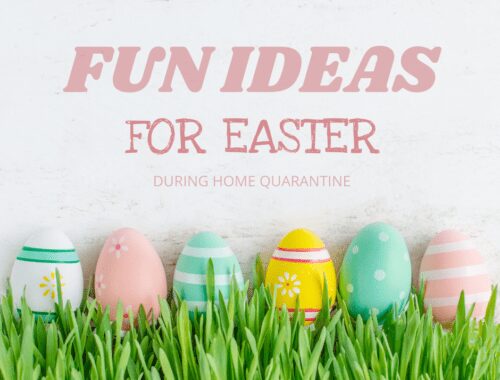 April 8, 2020