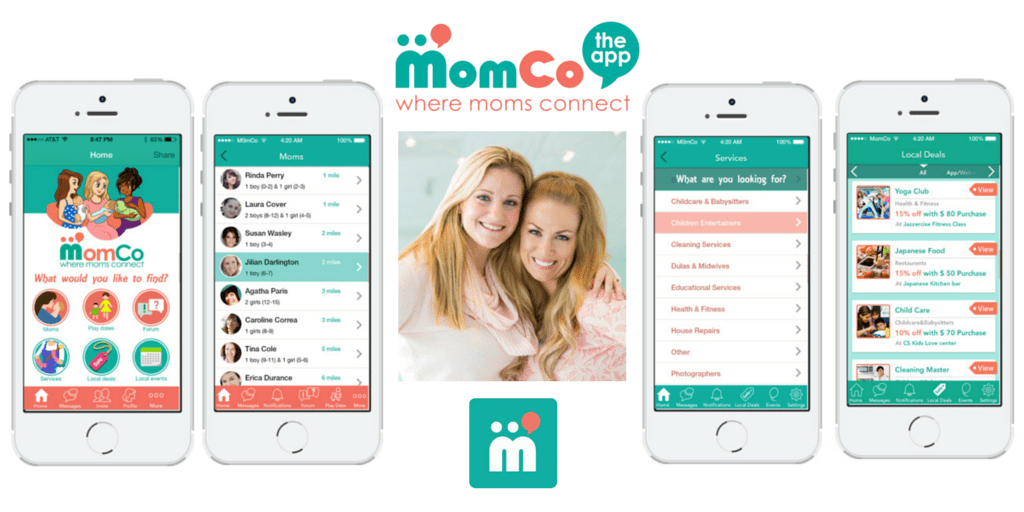 MomCo Helps Moms Find Everything They Need
October 7, 2015
If  you haven't downloaded the MomCo App yet, what are you waiting for?!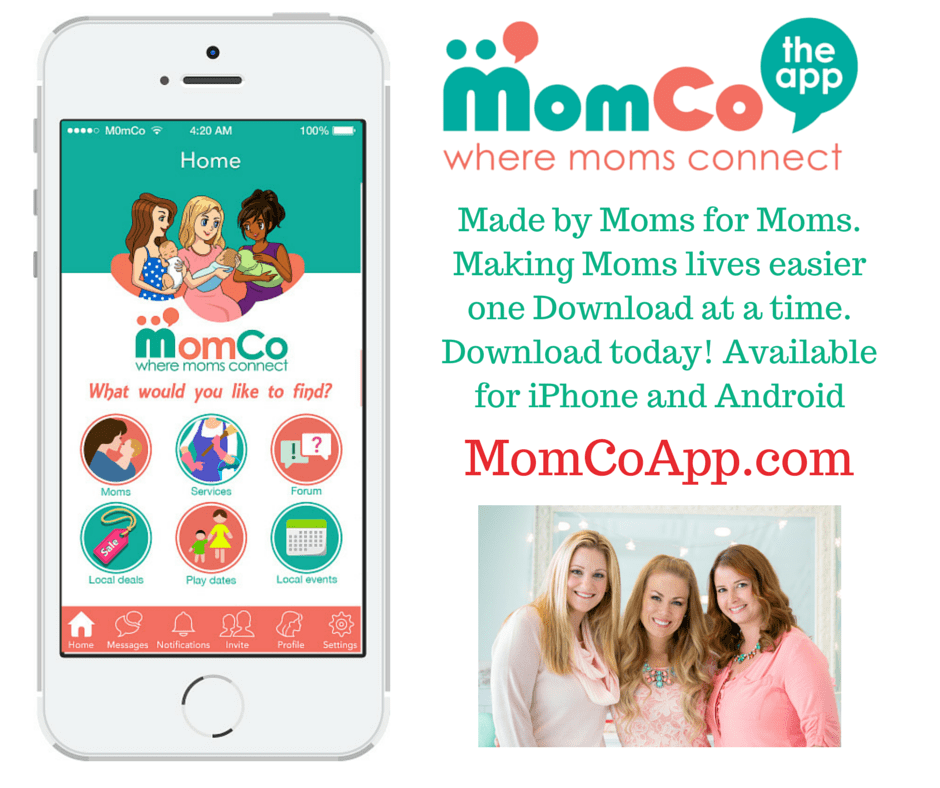 There is so much waiting for you on this app! From connecting with other others moms to finding businesses that cater to moms and awesome giveaways, this app has it all! And please make sure you read this post till the end to learn more about the great new MomCo features, including GIVEAWAYS you are going to LOVE, and to learn more about how to check out the app live on my first ever #MommyAppyHour live broadcast on Periscope!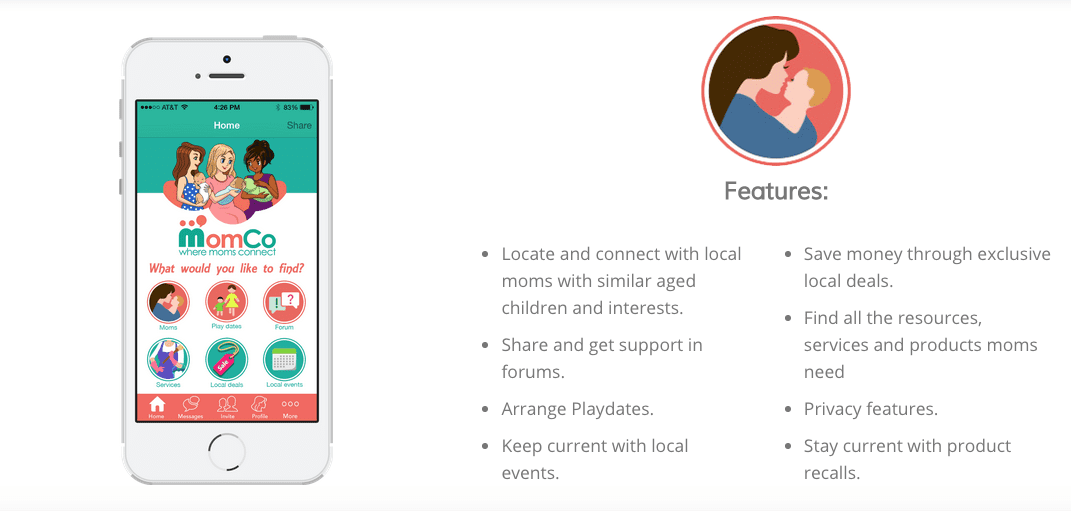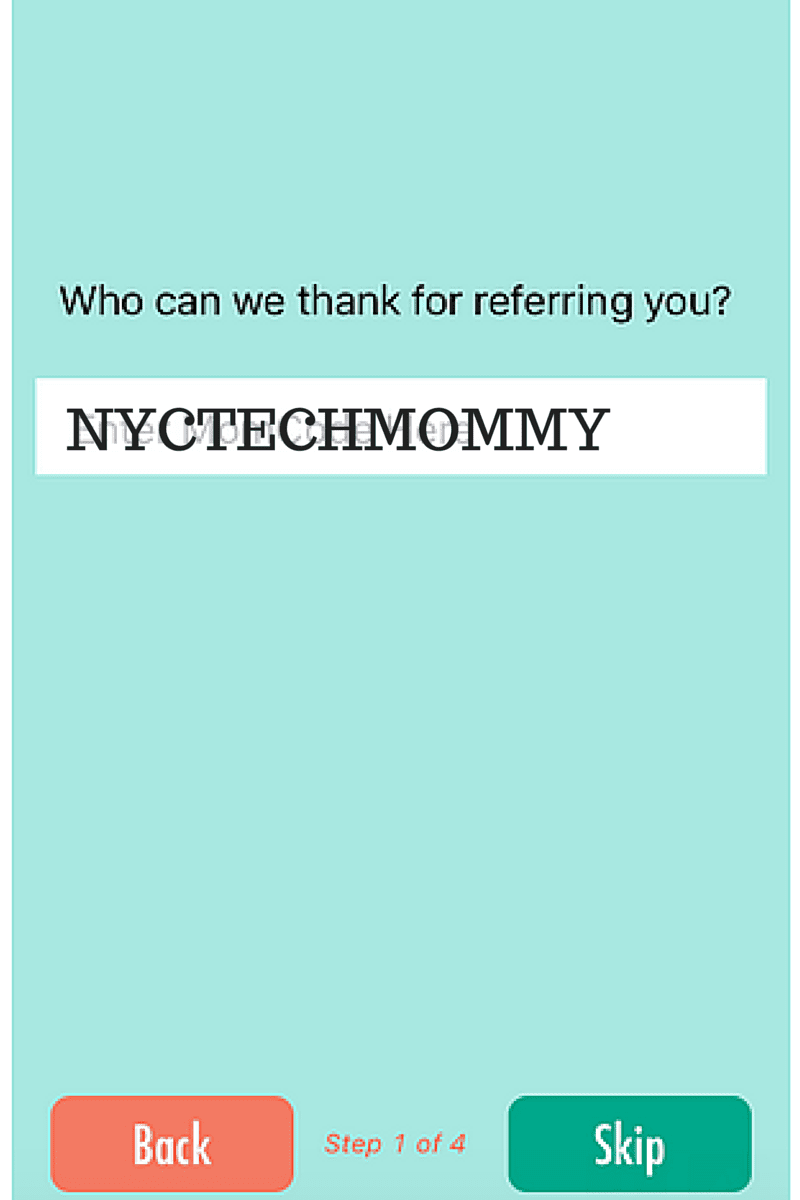 There is currently lots of buzz going around about this great app so I would hate for you to miss out! MomCo was most recently featured on the Today Show and you can view the clip by clicking here.  Download it today for iOS or Android and use my MomCode NYCTECHMOMMY when you sign up!
Disclosure: I am a MomCo Brand Ambassador and as such am sharing this great app and its new features with you, my readers.  This is not a paid post and MomCo LOVE (including some cool perks like swag and lots of mommy support) is all I receive in return.  Thoughts and opinions are always 100% my own and I'm sharing this great resource for moms with you because I LOVE it and know you will too!
MomCo has done for moms what dating apps have done for singles. With the MomCo app, moms can effortlessly locate and connect with other moms in their community that have similar aged children and shared interests.  It also helps moms find resources, products, and services that they need.  It's also a great place for any business or service provider that caters to women or children to list themselves where moms can easily locate them. MomCo has combined the best elements from other popular platforms currently being utilized by moms and streamlined them to meet the needs of the modern mom. Download the app and make sure to check out their website and blog too, www.momcoapp.com.  There you will find great articles and even more support for moms.  The MomCo App truly is an app just for moms, created by moms, and you are going to LOVE it!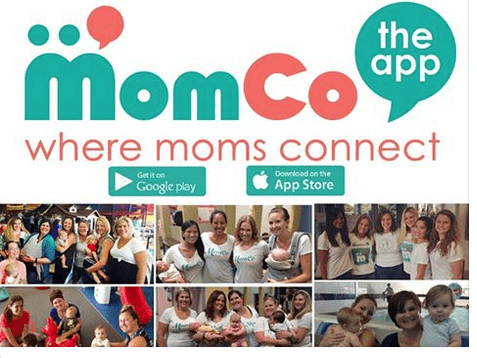 MomCo was founded by San Diego moms Jillian Darlington and Beth Bryan in 2014. The MomCo app was inspired by Jillian's own experiences as a new mom trying to connect with other moms within her community.  She was also an owner of an indoor playground trying to find a way to advertise locally while staying within her budget. These mompreneurs founded the MomCo app based on the idea of Moms Helping Moms and everything that these two ladies do supports that mission.  In addition to the MomCo app, MomCo has a popular blog that provides info and tips to help moms and make their lives easier.  Head on over to www.momcoapp.com to check it out.  MomCo also loves to support other mompreneurs, so they have a Mom on a Mission feature on their blog that focuses on moms that are doing great things that people need to know about.  MomCo also contributes to other websites geared toward helping parents and entrepreneurs and they are beginning to provide workshops and speaking engagements as well.  
---
There are just so many reasons to LOVE MomCo! You can check out some of my past posts to learn more reasons why I LOVE my MomCo app! Click the links below
Celebrate Moms with the MomCo App
The New Must Have App for Moms
Simplify Your Life – 5 Tips for Busy Moms
---
Right now I am truly loving all the new features on my MomCo app! One feature I find particularly helpful is the Mom Must Haves.  Here you will find listings for great new products that moms want to know all about.  You can read through product information and access details about price and where to purchase the products listed.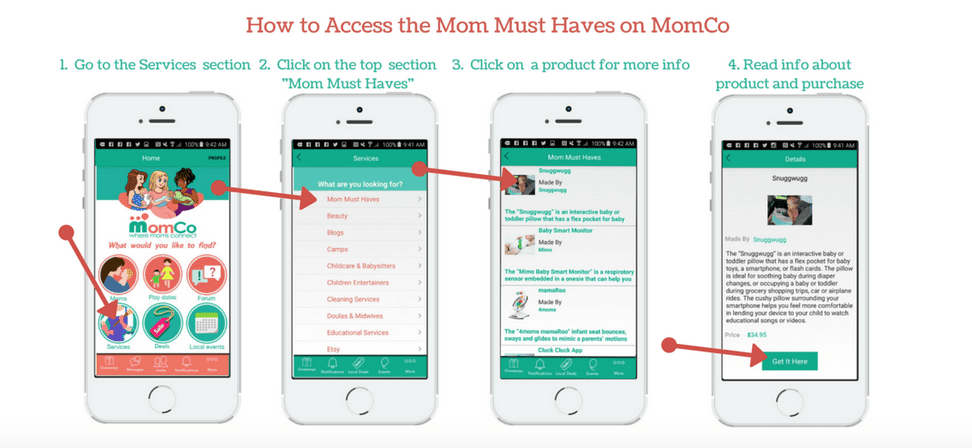 Another great feature that I am really excited about is the GIVEAWAYS sections! When you log on to the app just find the little giftbox on the bottom left-hand side of the home screen.  Click it to access some fantastic giveaways that every mom will LOVE!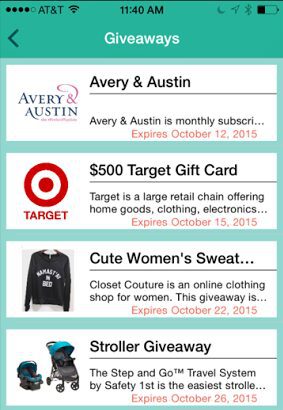 I would not be sharing MomCo with you if I did not truly LOVE it and wholeheartedly believed in its mission to help today's moms!  If you are interested in learning even more about this fantastic little app for moms and seeing first hand how it works, join me tonight at 8PM EST on my Periscope channel where I will be sharing the MomCo app during my first ever live #MommyAppyHour broadcast.  #MommyAppyHour takes off tonight and from here on in I will be sharing great must-have apps for moms every week.  One great new app will be featured each week so make sure to stay tuned to my social media channels for announcements on when and what I will be sharing in the near future.  Hope to see you there! 🙂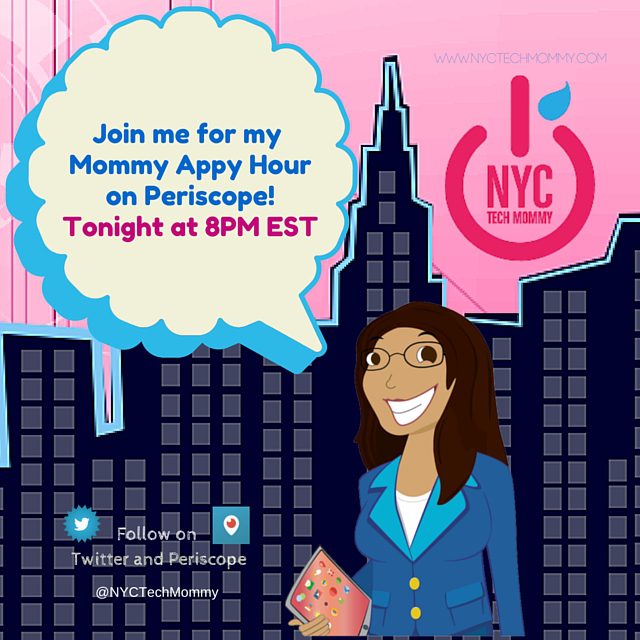 ---
[ssm_form id='2096′]
Have you downloaded the MomCo app yet? Do you LOVE it? Tell me, I would like to hear about your experiences in the comments section below. 🙂
You May Also Like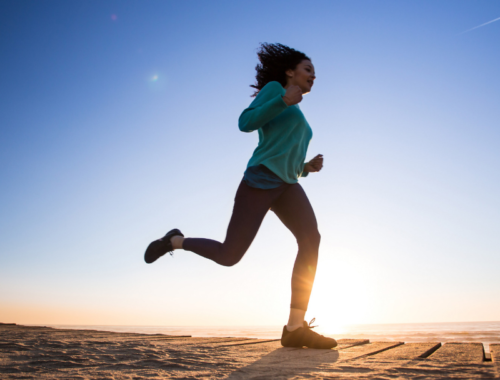 May 22, 2019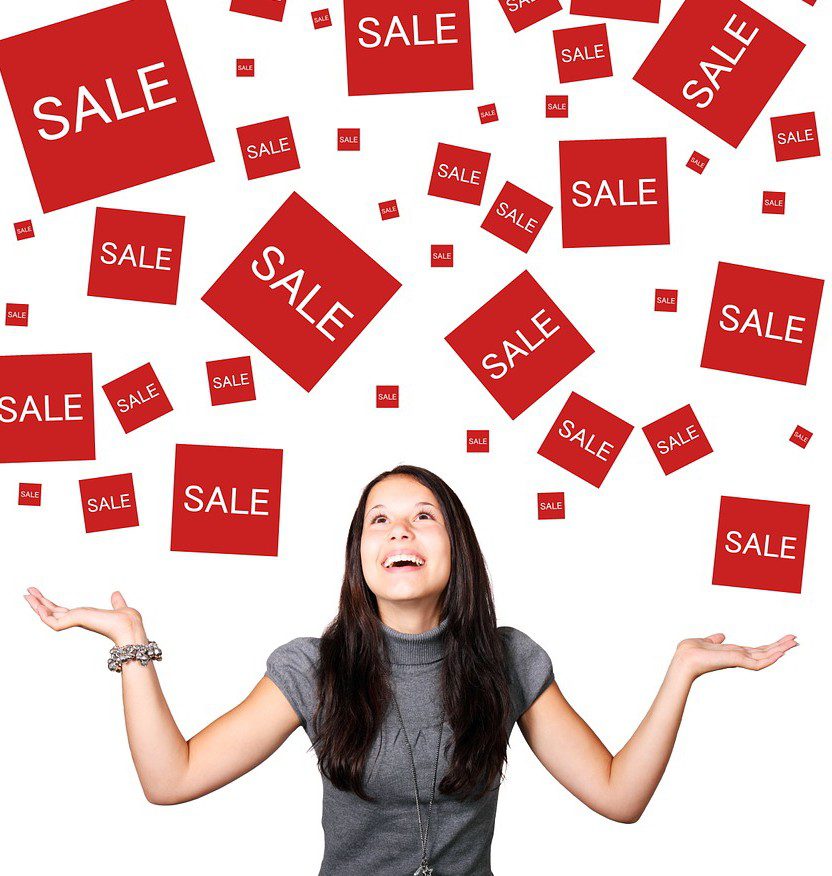 December 19, 2015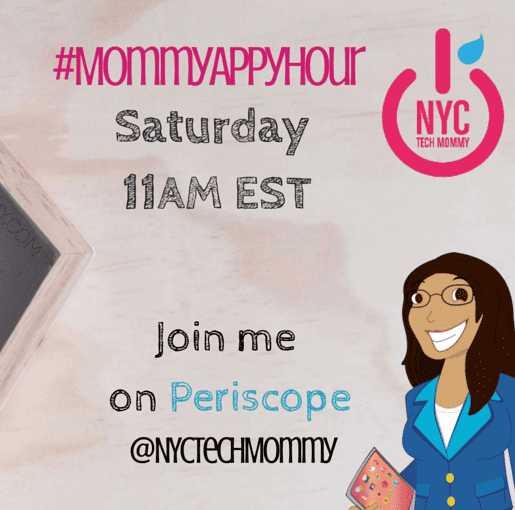 December 4, 2015