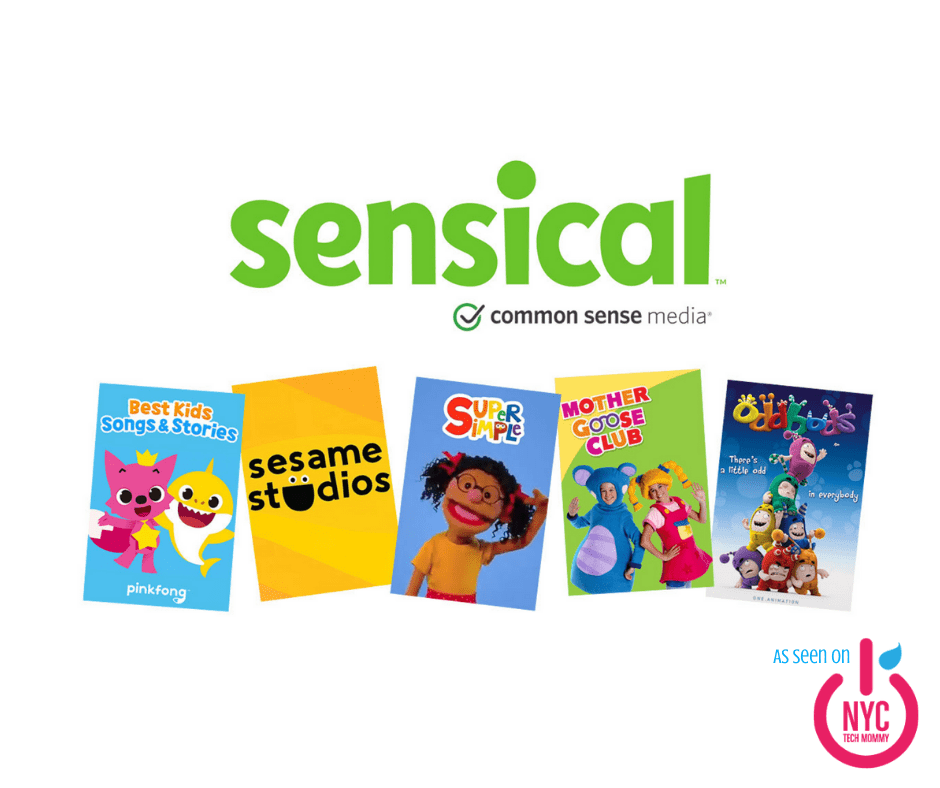 Meet Sensical, a new streaming service for kids that every parent will love!
August 5, 2021
Today I'm super excited to tell you about Sensical, a new streaming service for kids. This is the Common Sense approach to kid's streaming! It's a free streaming platform that offers thousands of age-appropriate, entertaining, and educational videos for kids ages 2 through 10. Backed by Common Sense Media, guided by experts, and trusted by parents worldwide (including this parent). Sensical is an algorithm-free streaming platform where kids can scroll, tap, and follow their passions across 50+ topic-based channels. This new, just-right for kids, streaming service is inspired by the expertise of Common Sense Media and filters it's quality content through a rigorous, proprietary rubric based on the most comprehensive child development research available. If you haven't heard about this yet, you need to! Read on to learn more!
But before I give you all the details, I do have a little disclaimer to share with you. You should know that although this post isn't sponsored, I am a freelance writer at Common Sense Media. In the past few years I've written several articles for parents and my expert product reviews appear on Common Sense Media's website. If you're interested, you can read my recommendations here. Still, regardless of my long-time work with this organization, I've been a long-time Common Sense Media user and as a parent have always relied on their expert advice and kid-friendly recommendations, way before I ever became a contributor on their website. For my teacher friends, you might also be interested in knowing that Common Sense Media also offers an educator's site called Common Sense Education, which I heavily relied on to help me identify the best technology, digital citizenship curriculum, and other resources for use in my classroom, back when I was a teacher. As always, all thoughts and opinions shared here are always my own and I only recommend products I personally love and use with my own family (and students). Read on!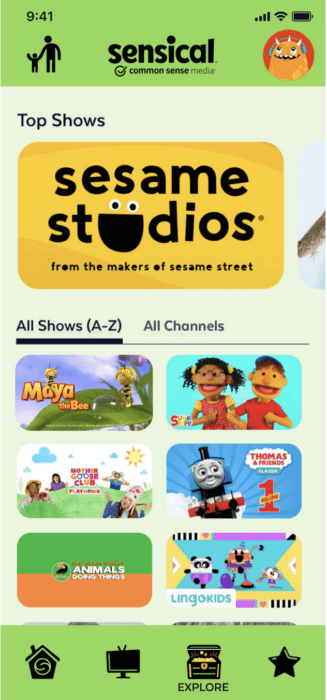 Sensical is a new FREE steaming service that's just right for kids!
Now back to Sensical! This recently launched streaming service is just right for kids. As I already mentioned, it takes it's inspiration from Common Sense Media's kid-friendly recommendations. Common Sense Networks, the organization's for profit affiliate, has used this inspiration to curate a new and unique kid-friendly streaming service that I think kids and parents alike will love! Think YouTubeKids but much better because all the included content has been expertly vetted and hand-picked to ensure it's age-appropriateness and educational value. It offers age-appropriate, entertainment and educational videos that are just right for kids ages 2 through 10.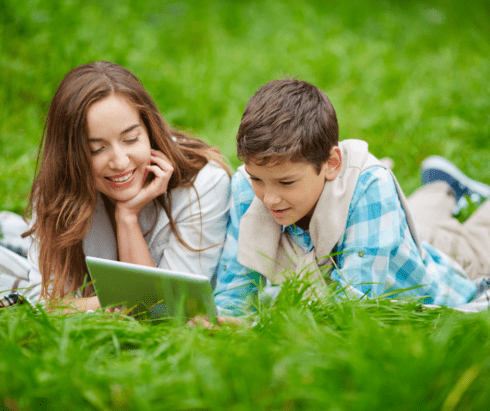 Every single video on Sensical has been screened and selected with kids 2–10 in mind. Nothing is left to chance or to the algorithms that be! Here you'll find thousands of entertaining and educational videos featuring characters and creators that your kids already love. And as a parent, you'll have peace of mind knowing that your kids are watching quality content that's just-right for them, safe and educational.
Making it even more personalized to your child's developmental needs, there are three unique and immersive viewing experiences curated by age groups for kids 2 through 4, 5 through 7, and 8 through 10. Sensical includes over 50 topic-based channels for kids to explore and unlike other platforms (like Netflix or YouTube) it doesn't use algorithms to make video recommendations. Instead, kids are encouraged to follow their unique interests and passions as they explore high interest topics such as Adventures, Animals, Arts & Crafts, Music, Science, Sports, and many other kid-friendly topics.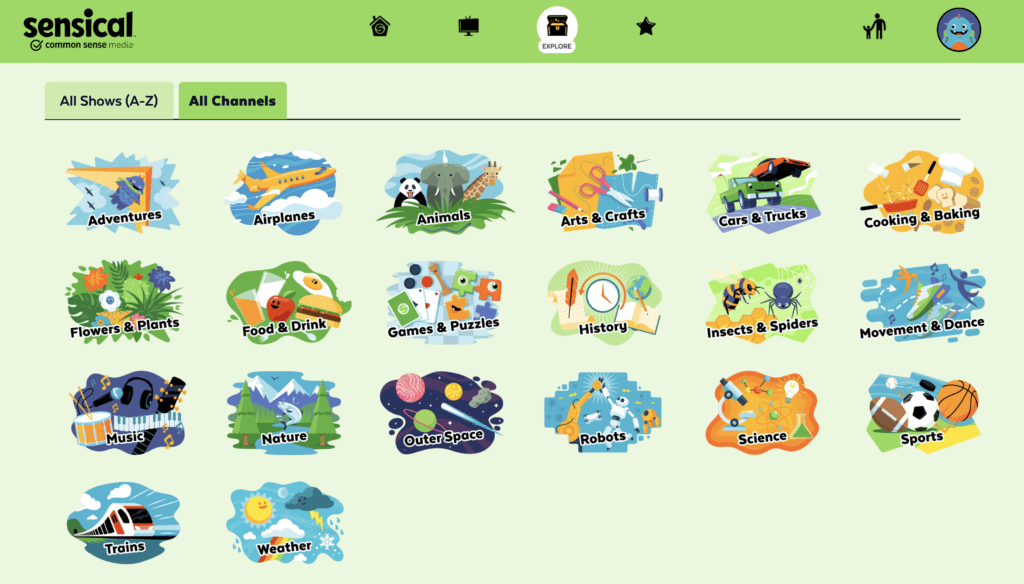 According to Tech Crunch, you should also know that Sensical "is working to expand the channel lineup so there will be even more specific categories in the future." For example, right now you can access the category "sports" but in the future there will be more specific channels such as "soccer" or "gymnastics." Soon you'll even be able to access more specific channels like "drawing" or "origami", instead of just an overall "art" channel.
I think what I appreciate most about Sensical is that it's content is curated into three different experiences for kids at different ages, preschool (2-4), little kids (5-7), and big kids (8-10), as I mentioned before. While there are many other streaming services out there that offer kid-friendly content, all of them usually lump all kid content together and videos for little kids are mixed in with content for older kids. And, all the content included is assured to be age-appropriate, even with ads (more on that later in this post).
Sensical also allows parents to configure a child's profile and parents can use the included ParentZone in-app dashboard to set screen-time limits and view daily reports on what kids have watched.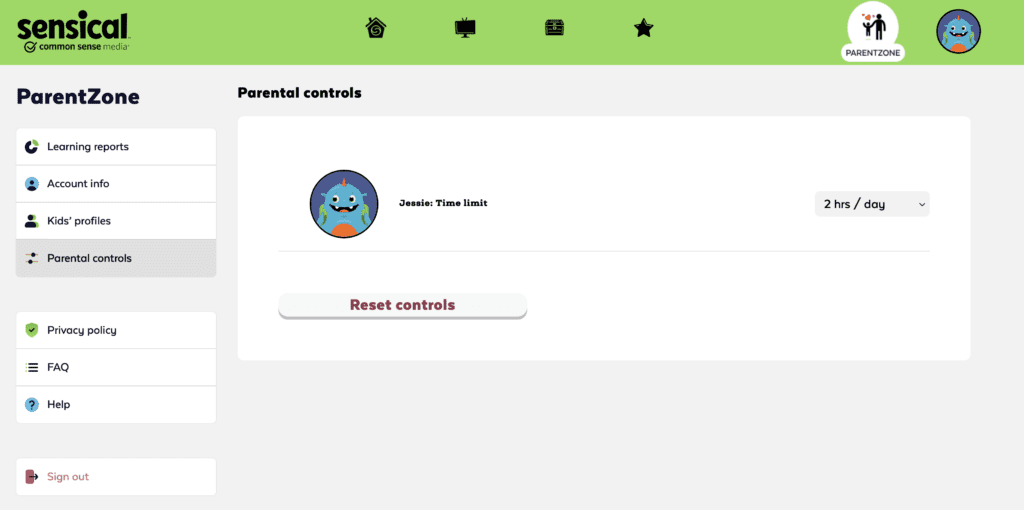 Also great is the fact that kids can even curate their own content by selecting individual videos or series to star, and that way keep up with their favorite shows by adding them to a dedicated Favorites section within the app.
Examples of beloved kid-favorite content streaming right now on Sensical include programs like Poppy Cat, Leo The Wildlife Ranger, The Wubbulous World of Dr. Seuss, Thomas and Friends, The Adventures of Madeline, Oddbods, and Teletubbies, just to name a few. Kids can also access ABCMouse content and even Barbie Vlogs. My own 6 year old loves watching videos from American Girl WellieWishers and every little kid's favorite, Mother Goose Club Playhouse. There's tons of age-appropriate, safe, and educational content to watch on Sensical!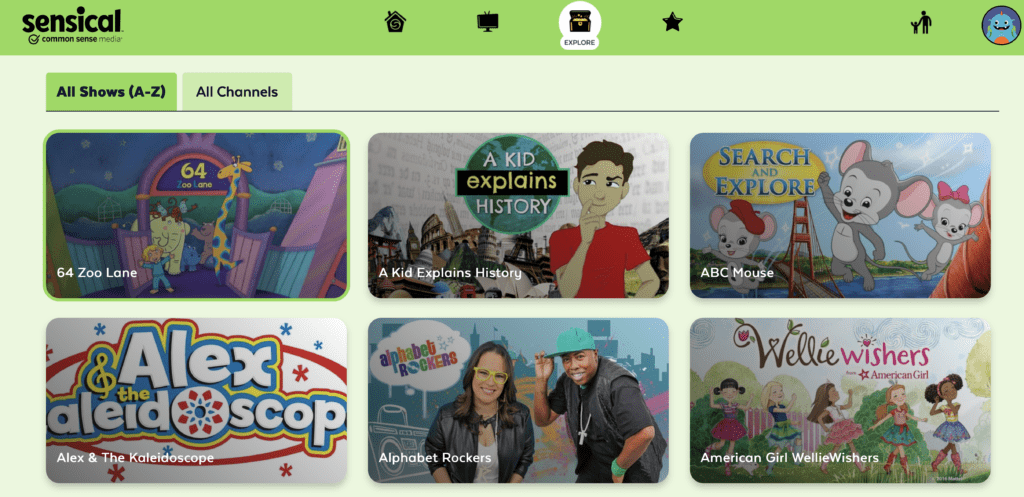 Kids and families may also enjoy Sensical's Live TV section where kids can find something quick to watch throughout the day without having to browse to find the kid-friendly content they love.
In my opinion, Sensical is a real game changer in terms of how kids watch age-appropriate content from now on. Unlike YouTube's curation approach which depends on it's algorithms to filter out adult content, Sensical relies on dozens of trained child-development experts (yours truly, included) to view, vet, and rate every video that is included to make sure it's appropriate for kids. In addition, even though the service is supported by ads, it ensures that its ads are kid appropriate too and vets all of its advertising. That's something that we really can't say about other streaming services out there. Sensical also abides by U.S. children's privacy laws (COPPA), and is certified by the kidSAFE Seal Program.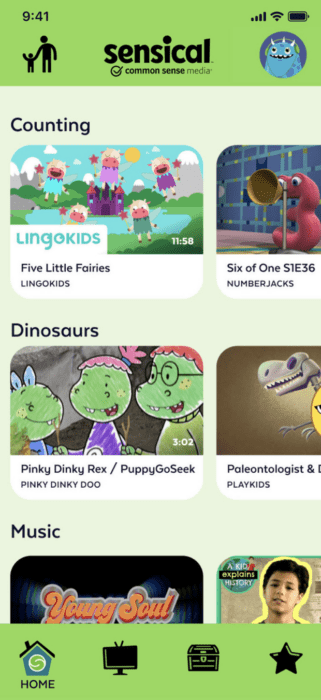 What are you waiting for? Start streaming quality content for your kids today! Watch Sensical on your browser or download the Sensical app for iOS, Android, Amazon FireTV, Roku or Apple TV
---
Don't forget to pin this so you can find it later!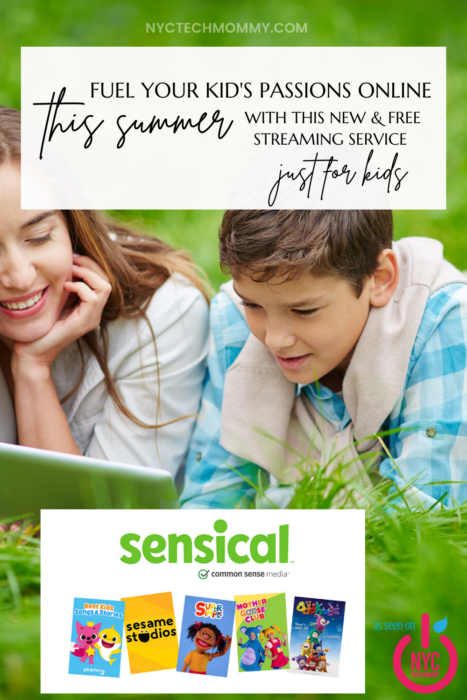 You May Also Like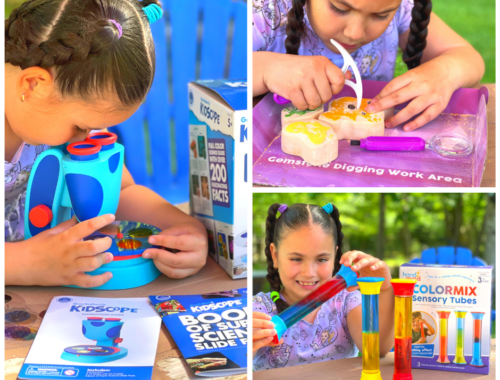 June 14, 2021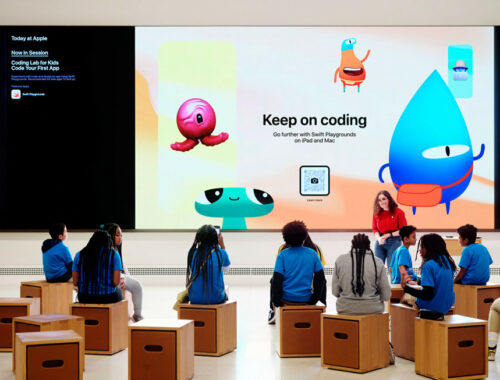 December 5, 2022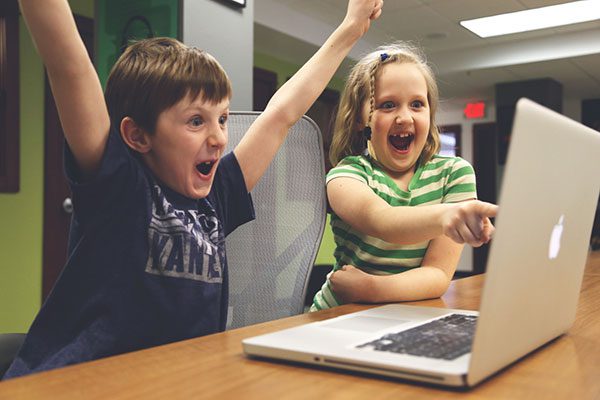 September 22, 2017