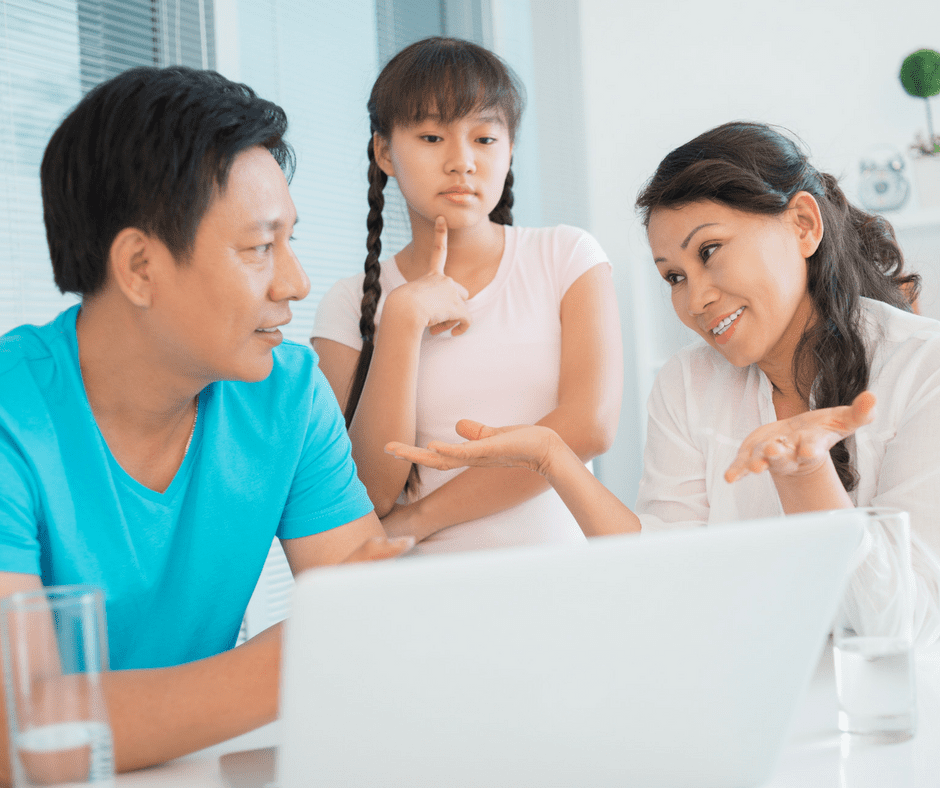 Google Home and Echo Dot Comparison
February 28, 2018
Keeping up with today's ever changing tech isn't easy! There are always new gadgets popping up. We couldn't possibly keep up with them all but we sure can try. I was recently gifted a Google Home Mini and although I'm loving all it's features, I often wonder if I'm missing out by not getting an Amazon Echo Dot instead. Today's guest post offers a Google Home an Echo Dot comparison. You choose for yourself! What features matter most to you when choosing a smart home device?
This is a guest post by Saleh Stevens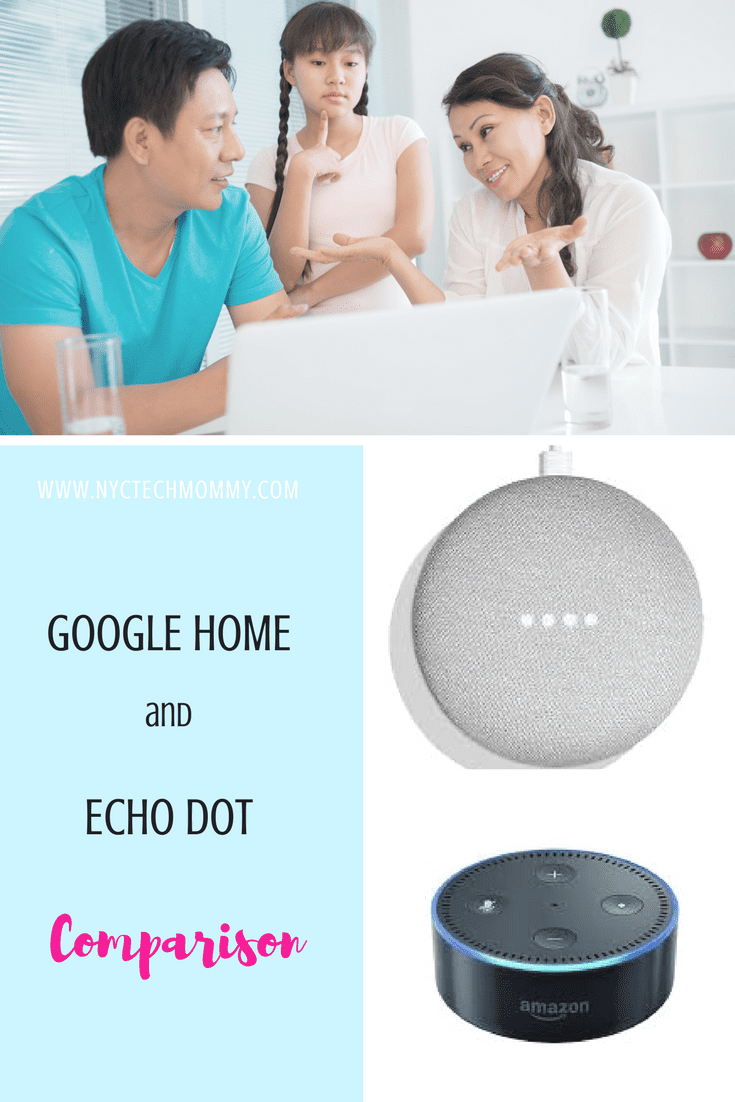 Google Home and Echo Dot Comparison
A quick look reveals Google Home and Amazon Echo devices are both available in different sizes and feature Touch controls, Bluetooth, Micro-USB, Android and iOS compatibility and Dual band Wi-Fi feature. Although both devices have built-in speakers, the Google Home speaker sounds much better and is great at capturing people's voices compared to Amazon's speaker. The voice that comes out of Amazon Echo is called Alexa while that of Google Home is Google Assistant. The decision on whether to buy Google Home or Amazon Echo smart speaker naturally boils down to what the digital assistant can do for you since the devices posses different strengths and weakness.
According to Amazon, you can use your Echo Dot to listen to your most preferred music, voice control your home, order Pizza from the Domino's chain, search local business and request a ride from Uber. Echo Dot is fashioned to work with the Alexa Voice Service to provide weather updates, sports results and news reports in an instant. The device is enclosed in a sleek, compact housing that makes it a great addition anywhere at home. You can connect the device to your own external speakers with stereo output and Bluetooth in order to add voice control capabilities to your home stereo system. Echo also offers hands free voice control for Spotify, Pandora and Amazon Music streams.
On the overall, the biggest selling points for Echo Dot are constantly evolving functionality, compact and un-obstructive design, far field voice recognition and the ability to connect to any audio system. The major downside is the noticeably weak on-board sound system. According to CNET, Google Home integrates seamlessly with products like Google Maps, Google Chromecast and Google Calendar. Some of the quick requests you can ask your Google Home to do include setting an alarm, checking the calendar, adding items to your shopping list, performing calculations, listening to the news, following traffic reports and getting weather reports and updates.
Google Home also allows the user to control, smart home gadgets by sending video and music to speakers and TV. One Google Home downside is its inability to create reminders. On the overall, Google Home scores very highly when it comes to features, performance, design and usability. According to research conducted by four Huffington Post tech experts, the differences between Echo Dot and Google Home are not very stark, but they still count. Amazon Echo, a small cylindrical device was first released in 2015. The smart speaker is designed to sit on the bookshelf or countertop. Google Home, on the other hand, was released in the fall of 2016.
The expert's observations:
Amazon Echo is great at synthesizing and controlling smart home devices
The Echo can control a wide range of smart home devices compared to Google Home. With Echo, you can easily control, smart home kits such as thermostats and Wi-Fi light bulbs among other devices by simply asking Alexa or by enabling more functions via the App.
Google is outstanding when it comes to answering questions
Google Home smarts in answering complex questions are its biggest advantage. It is a common knowledge that Google's dominance when it comes to search gives it a head start over its older rival. You can easily get answers to intricate questions such as the current cost of an airplane ticket, top movie of the year and when a certain music title was released among others responses.
Amazon is connected to more Apps than Google Home
Amazon Echo's abilities can be expanded to include skills like reading Twitter feed and ordering Pizza on command. The device also comes with a slew of games and apps. Google Home can also perform a host of function such as playing music and turning on the TV. As a new kid on the block, Google Home is making quick progress.
Google Home is easy to setup
The functions of Google Home are very well streamlined, which makes it both user-friendly and easy to setup. With Echo, you have to do a lot of piecing together in order to activate the skills.
Price wars
Amazon Echo and Google Home initially retailed at $99 and $129 respectively. However, the prices have since come down to settle at $79 a piece.
Skins
Google Home features a wider range of fabric covers compared to Echo Dot. With Google Home, you get Black, White and Coral colors.
In Summary
Compared to Echo Dot, Google home mini has a smarter assistance, since it readily integrates into the Google search and other products like Gmail and Chromecast. However, if you have already invested in Amazon products such as the Amazon Kindle and Amazon Fire TV, it is more intuitive to use Echo Dot. In addition, the linkage between Echo Dot and Amazon's Prime ecosystem makes it highly ideal for shopping. Both devices are great at playing music, which come from the respective Google Play Music and Amazon music services. You can buy or order your Google Home and Echo Dot device directly from Google and Amazon and other online and retail outlets.
---
Guest post by Saleh Stevens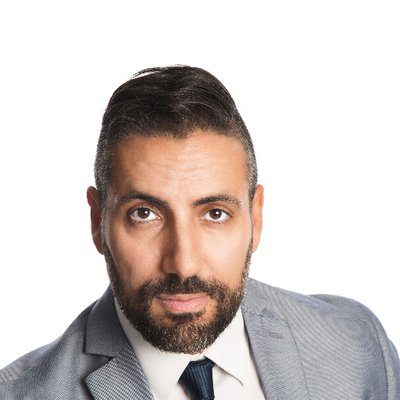 Saleh Stevens is a multi-talented financial expert and tech analyst. He is currently the CEO of the Washington, DC based Continental Clinical Solutions, where he oversees Research Planning, Management, Risk Mitigation and Commercial Transactions among other responsibilities. As a business travel expert, Saleh Stevens travels widely and has written extensively about crypto-currencies, global business and tech innovations. He received his higher education at the Wesleyan University.
You May Also Like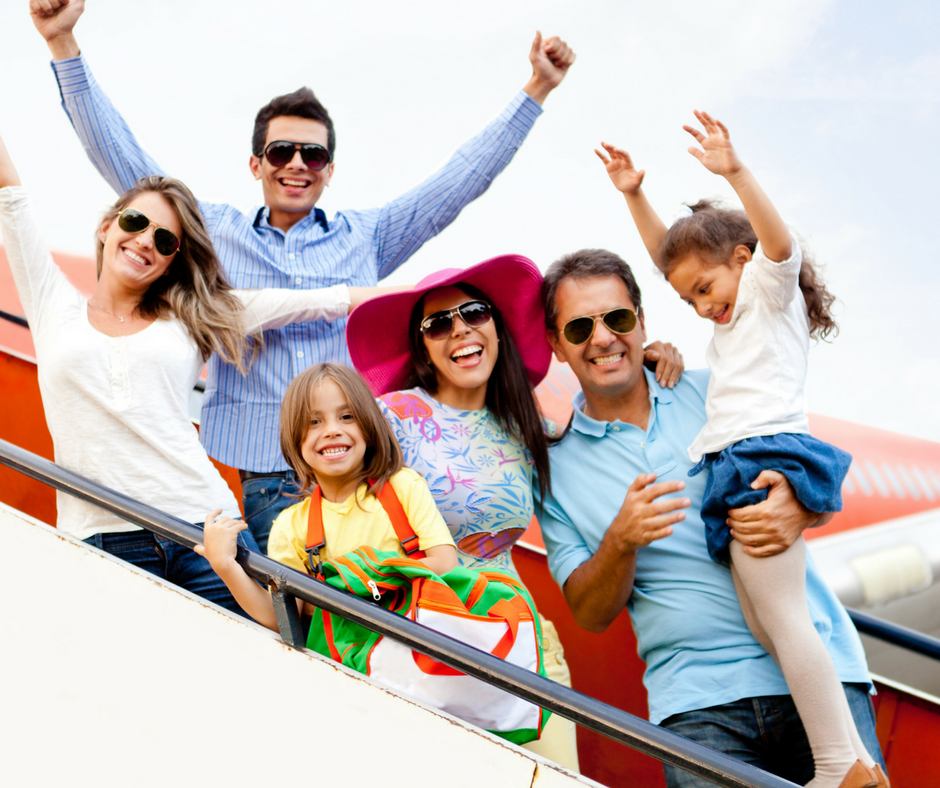 December 20, 2017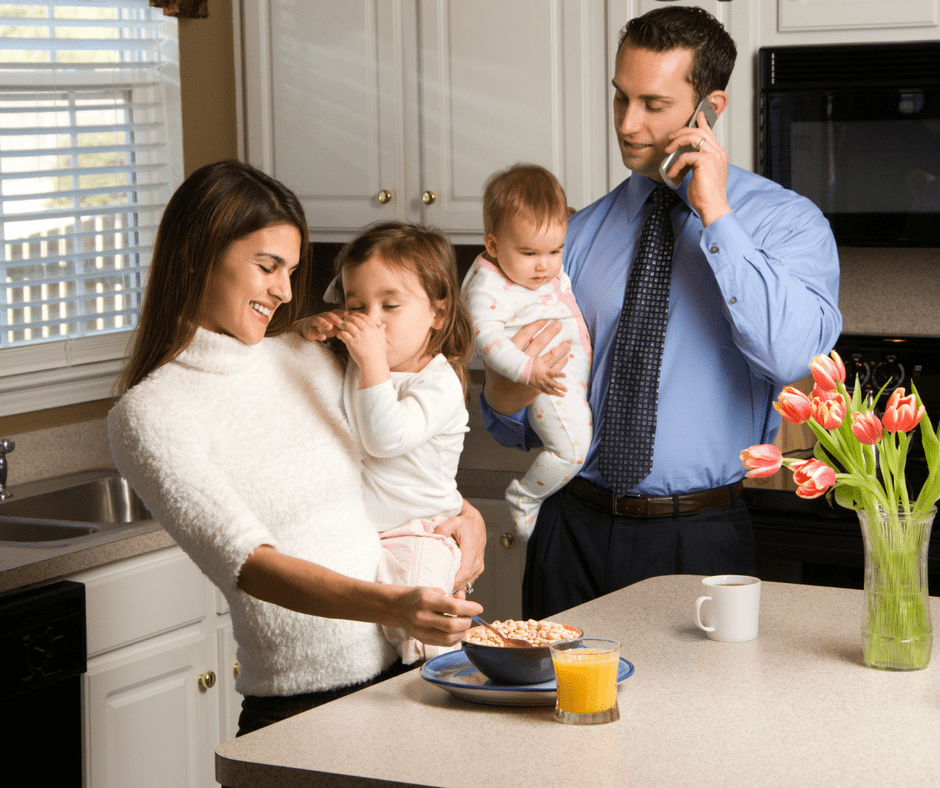 September 20, 2017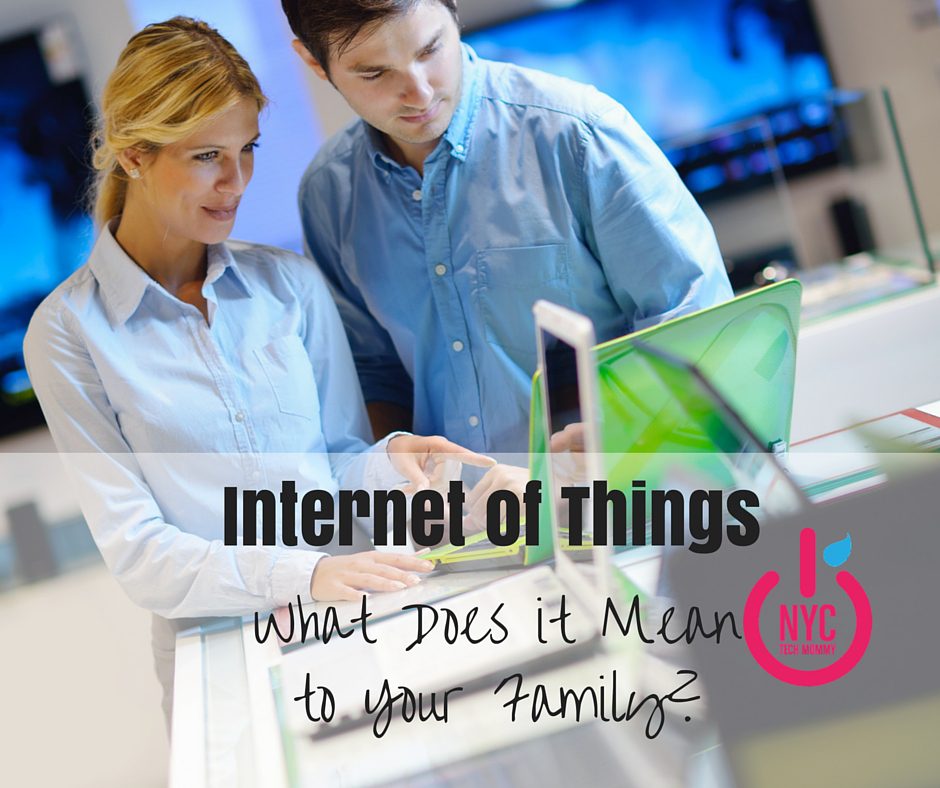 June 14, 2016