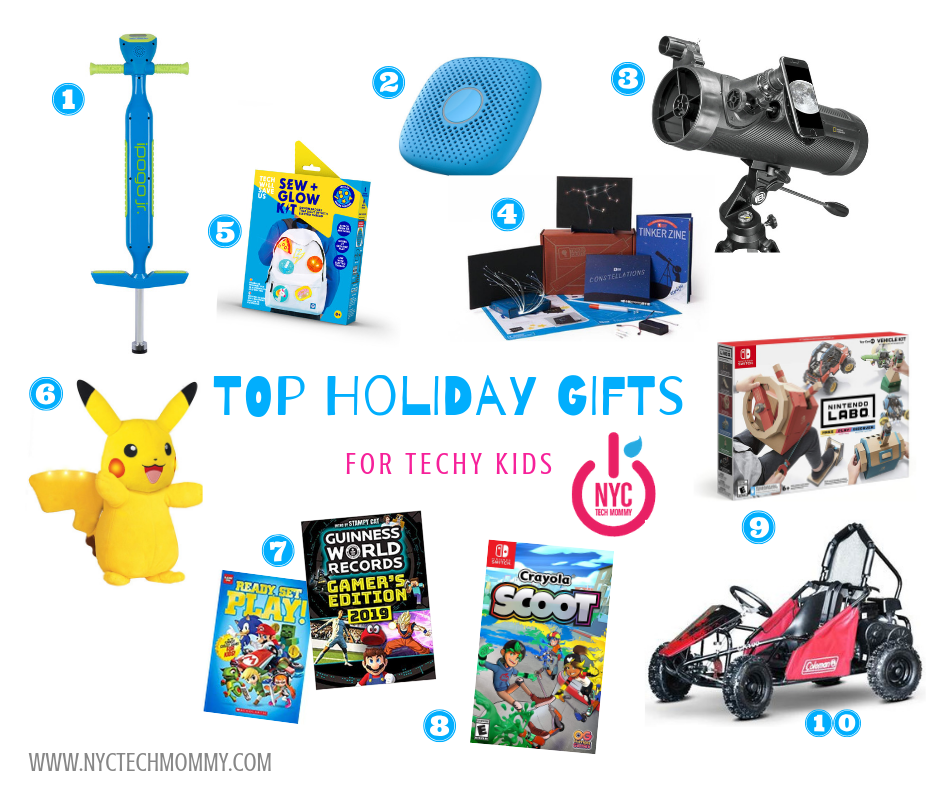 Top Holiday Toys for Techy Kids Ultimate Gift Guide
I can hardly believe Christmas is almost here! Can you? I've already shared my gift guide for moms but as the holidays roll around, the new tech products I'm most excited to buy and gift are those for my kids. There's nothing like seeing their little faces light up when they open that much-anticipated gift! It's magical! Plus the idea of sharing my Top Holiday Toys for Techy Kids Ultimate Gift Guide with all of you makes me all warm and fuzzy inside.

Top Holiday Toys for Techy Kids Ultimate Gift Guide

1) iPogo Jr. from Flybar Inc.
Flybar Inc., the original Pogo Stick company, now has a new Pogo Stick that's just right for kids today. Meet iPogo Jr.! It's the World's First Interactive Pogo Stick and your kids are going to love it! It has all the techy features that will motivate today's kids to get outdoors and play. Flybar Inc. gifted one to my son earlier this year and he's obsessed with it! Read on for a chance to win an iPogo Jr. for your kiddo!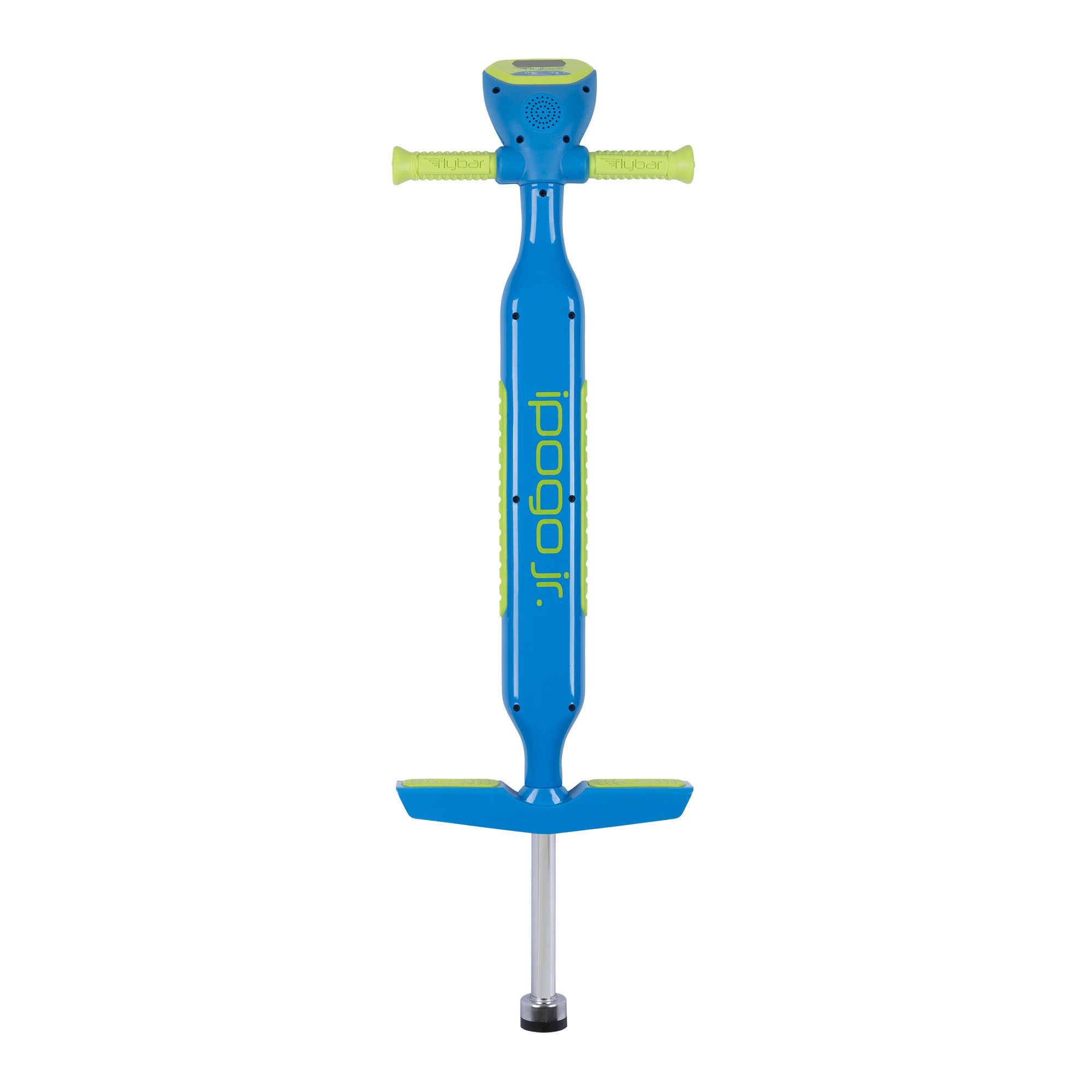 iPogo Jr. Features We Love
TRACKS YOUR JUMPS: The iPogo Jr. has a screen built into the pogo stick that tracks and counts your jumps. This is a great way for your kid to keep working to beat their last score or to compete with their friends! Will count your consecutive jumps up to 999. No more cheap pogo counters that don't work. This pogo stick for kids will encourage friendly competition and fun for boys and girls.
ENCOURAGES YOU AS YOU JUMP: The iPogo Jr. counts out loud along with you and will motivate you the whole time. It will say things like, "Keep Going!", "How high can you jump?", "You're a Flybar star!". The Flybar iPogo pogo stick will audibly update your progress and milestones achieved up to 999 jumps. Your kids will never want to stop jumping and always try to beat their high score.
RUBBER HAND GRIPS & NON-SLIP FOOT PEGS: The iPogo Jr. pogostick for kids has soft comfortable rubber hand grips for a fun and safe pogo experience. Also features non-slip foot pegs to make sure you have full control of the iPogo when trying to beat your best score!
LED LIGHTS THAT FOLLOW AS YOU JUMP: The iPogo Jr. is the first pogo stick to have LED lights that will light up every time you jump. It will light up your neighborhood and amaze your friends and family. No assembly required. Requires 3x AAA batteries, not included.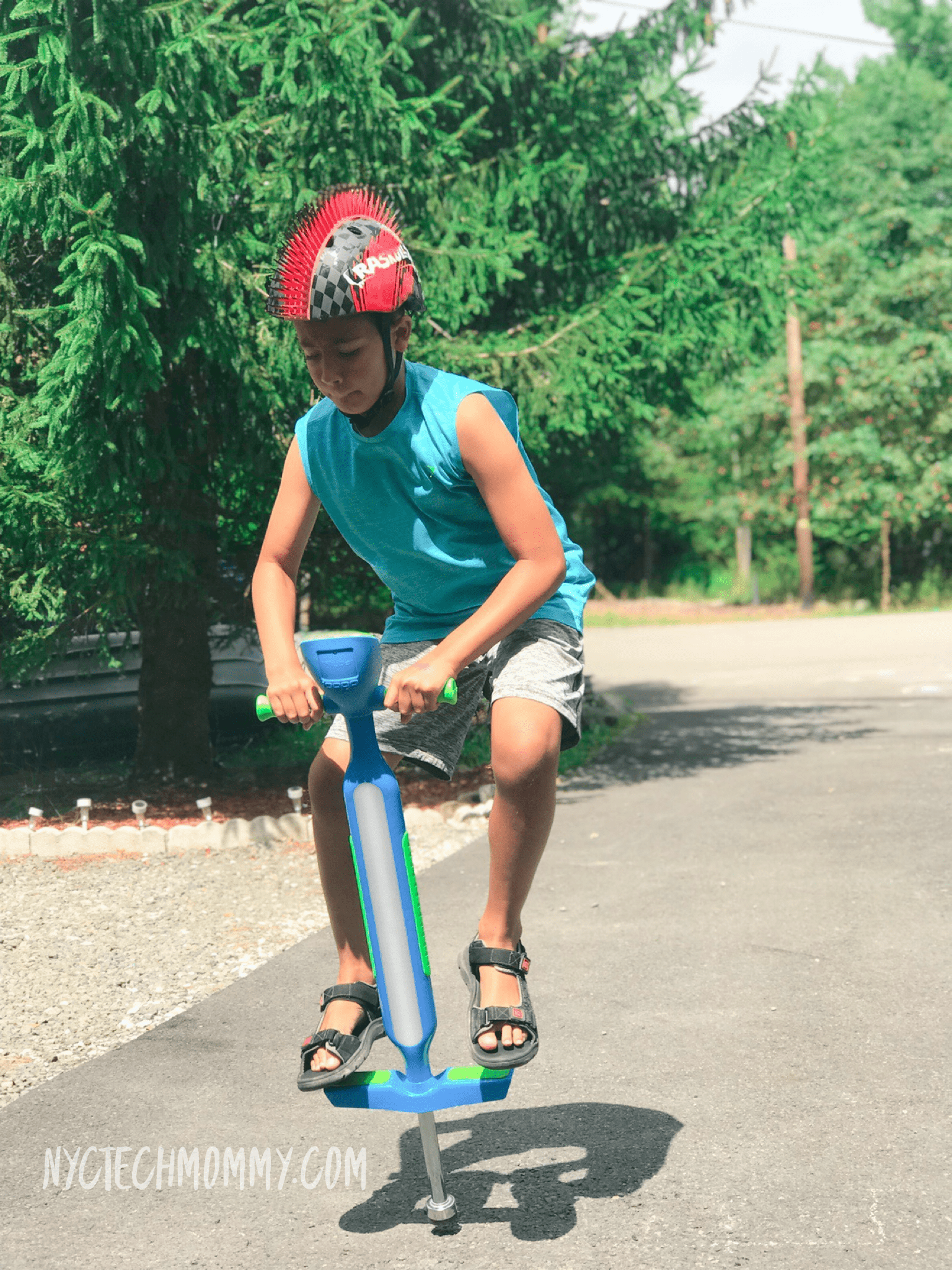 My son loves his new iPogo so much that we wanted to give our loyal readers the chance to win an iPogo Jr. of your very own. This would make a great Christmas gift for your techy kid.
Did I mention it also comes in pink? Read on for your chance to win your very own iPogo Jr. at the end of this post!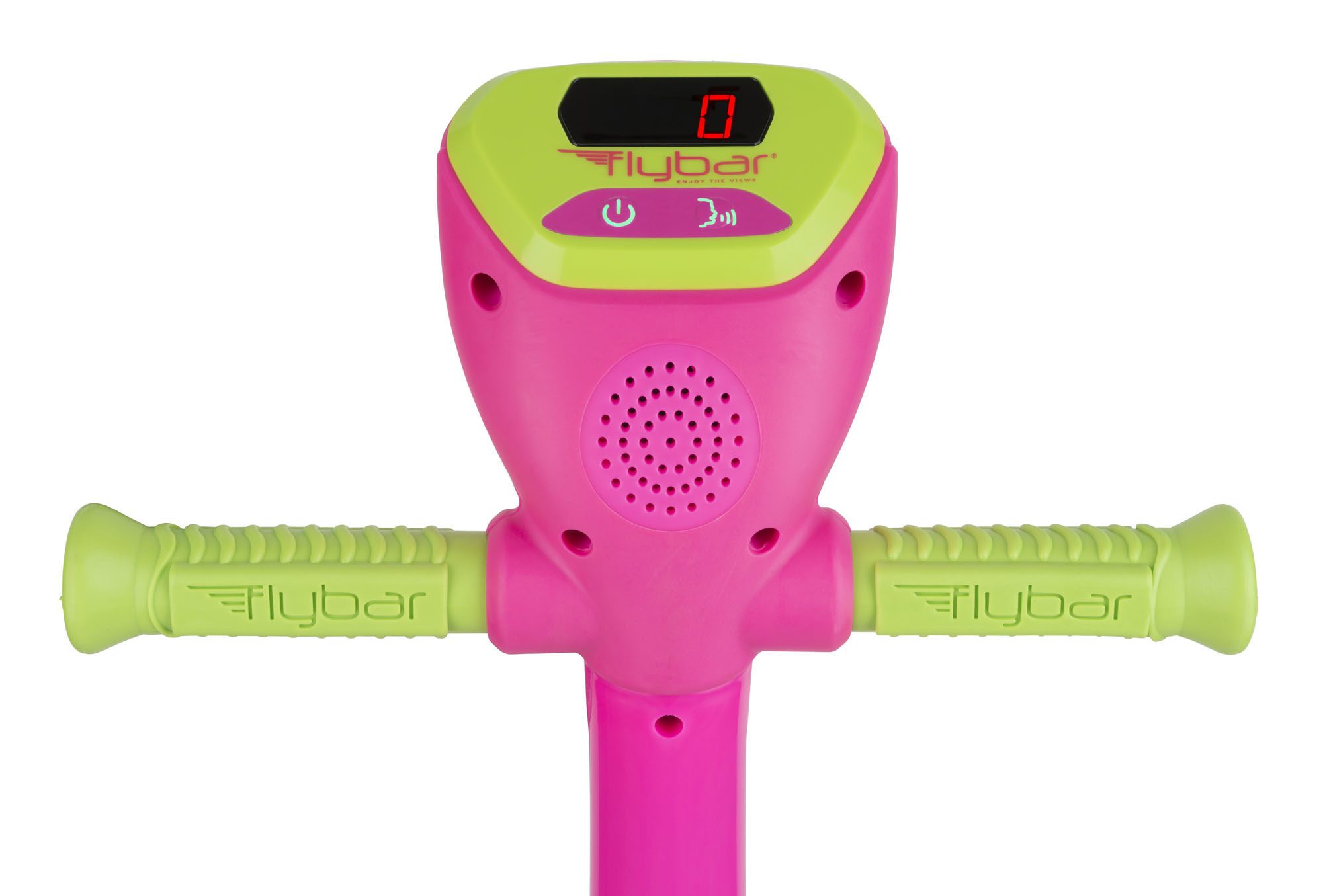 Also, use my discount code FLYBARHol15 to receive 15% off your purchase of an iPogo Jr. stick on Amazon. Fun for kids ages 5 and up.
2) Relay
Relay is the newly launched phone for kids that condenses the complexity of a traditional smartphone into an easy to use smart device. It's smart tech, was designed to connect families without all the unwanted side-effects of a smartphone. No screen included.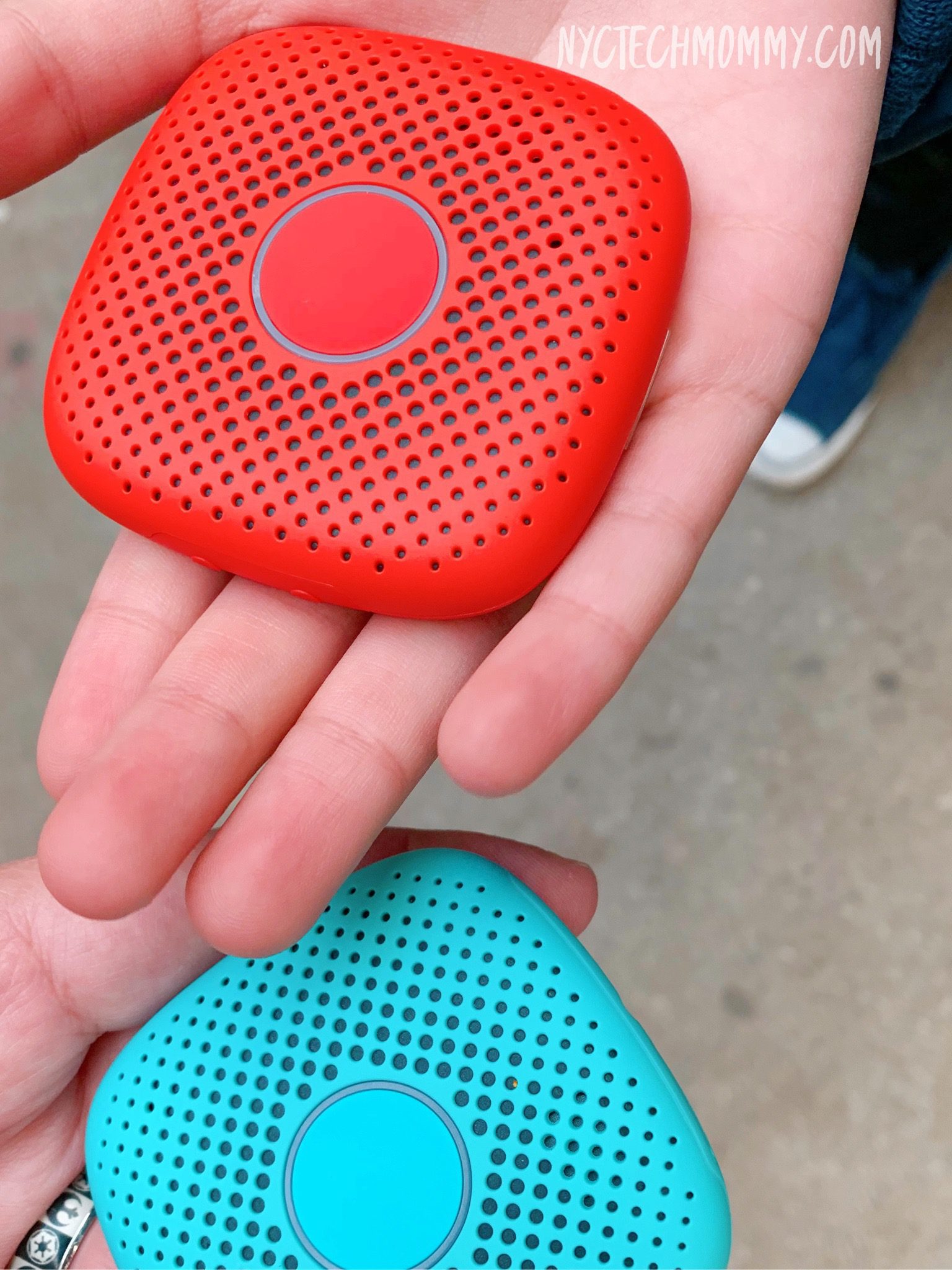 We recently tested out Relay and loved how easy it was to use these screen-less smart devices. Since I'm not ready to get my 10 year old son his own phone just yet (even though he's been asking for one) this is a big #momwin for me. It worked like a walkie talkie but with limitless range. Now we're connected wherever he goes.
Relay can help put your mind at ease, help your kids gain comfort with staying in touch and help builds trust. As a mom, I truly love that Relay is GPS enabled so I can always track my kid to ensure he's safe. Parental controls are available via the Relay app and since this device is not actually a phone there is no phone number and no way for a stranger to phone in. It's a great little gadget for kids 6 to 12.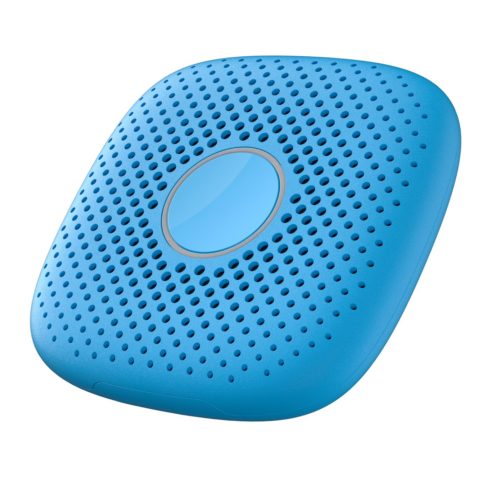 Relay comes in a series of fun colors and kids can customize them with included stickers. They're also durable and water-resistant. They provide nationwide range just as any other cell phone would and service charges are as low as $9.99 a month. A companion app also allows you to communicate and customize channels that work like apps allowing users to use Relay as a speaker to play music and even use as a translator.
Shop Relay here and stay connected with your kids! On sale now for only $49.99. Also available at Target.
3) National Geographic 114mm Reflecting Telescope
Are you raising a little astronomer? My kids are so into the cosmos, our solar system and black holes. They're so fascinated by the worlds beyond! Reason why this year I've decided on getting them a new telescope so they can explore all there is out there.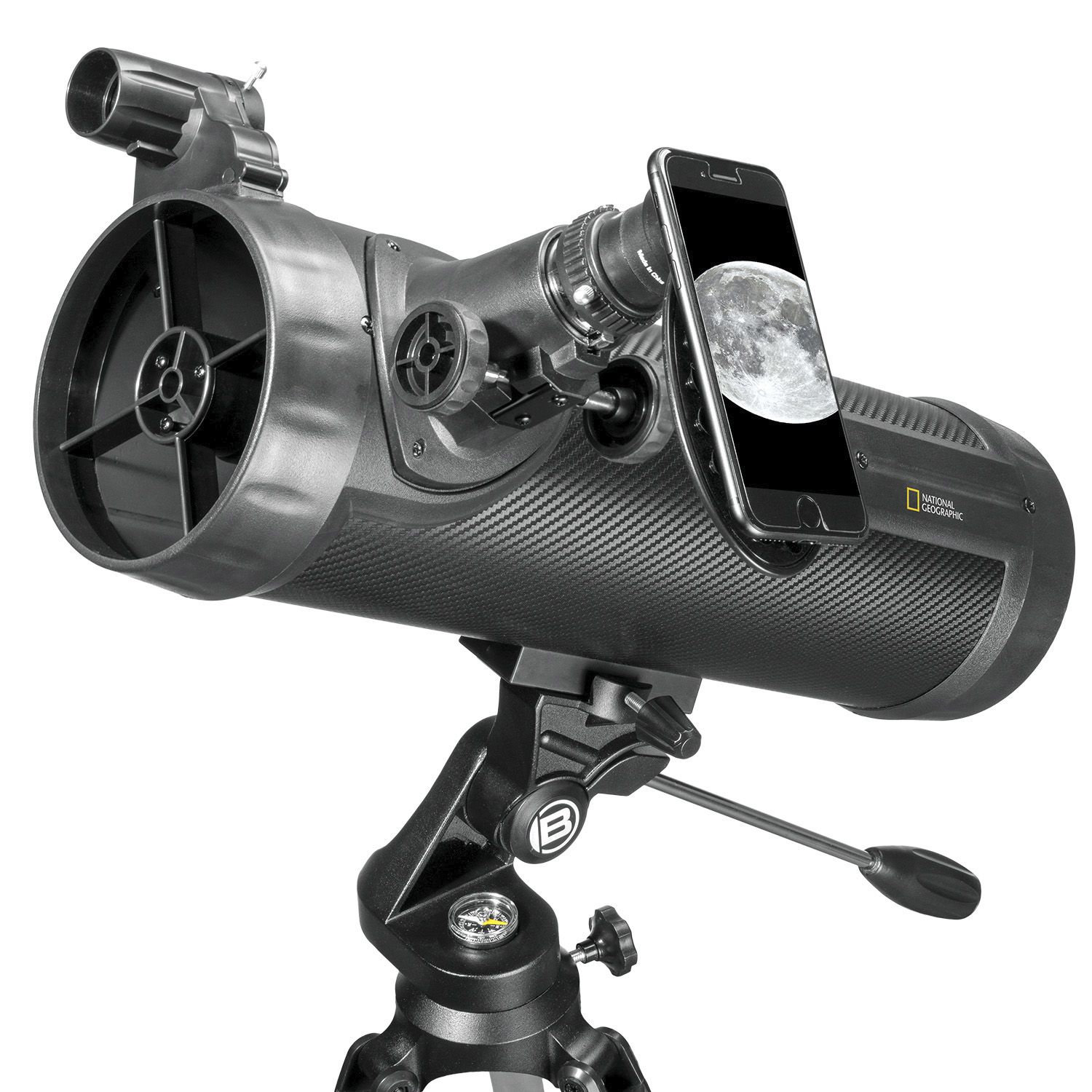 From the National Geographic series, the Explorer 114PH Telescope available at Sams Club is a perfect portal into the realm of deep sky observation. Offering a 114mm aperture and a 500mm focal length, the telescope comes with two Plossl eyepieces that produce images with excellent definition and contrast. The set also includes an adjustable tripod, a red dot viewfinder and smart phone adapter for capturing pictures on a cell phone, downloadable computer software and a star map.
Telescope Features We Love
My favorite feature is probably the fact that it comes with a smart phone adapter to capture pictures of the sky above. I just imagine my kids photographing all their discoveries and sharing them with family and friends.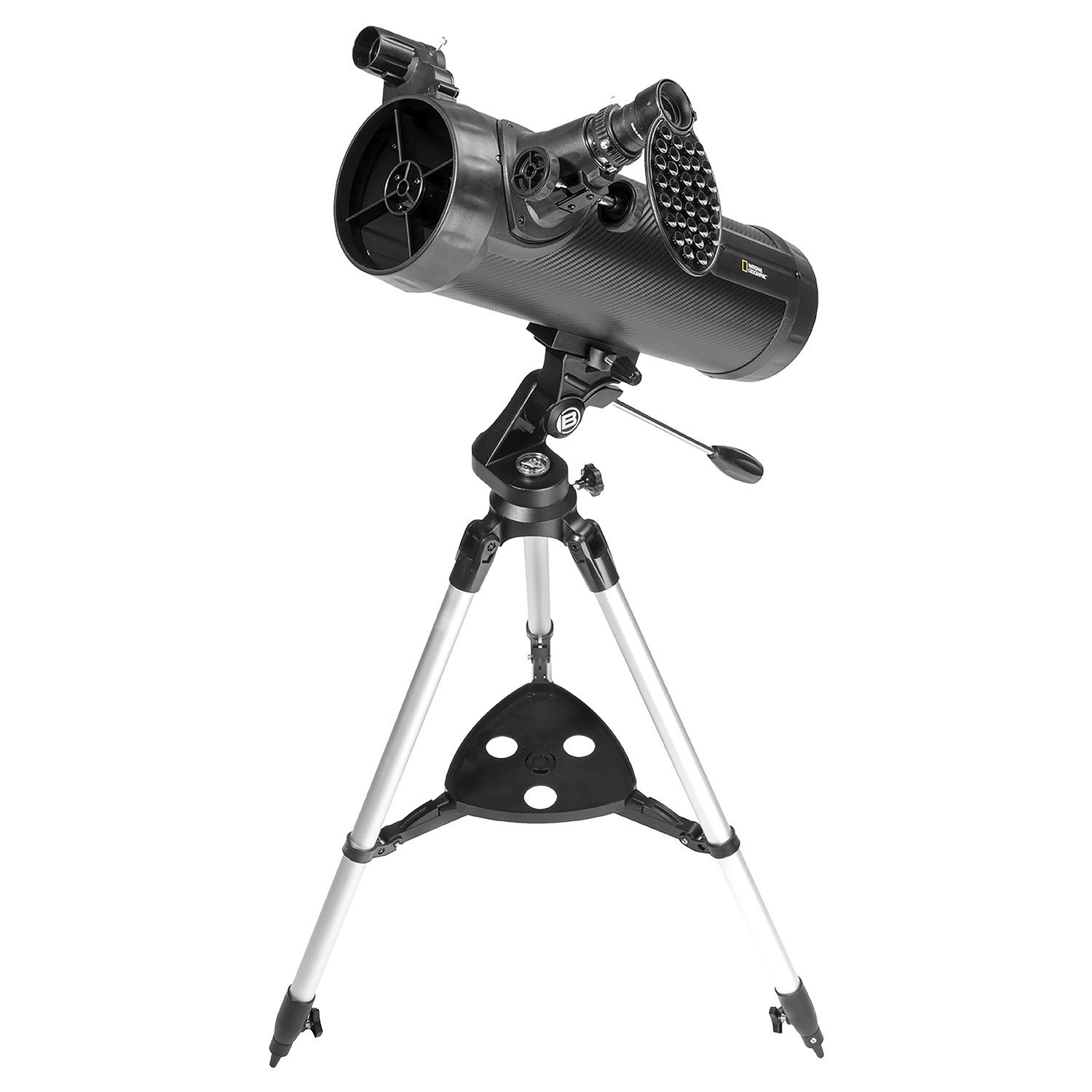 Even more great features… This National Geographic Telescope is just perfect for beginner astronomers! A full length tripod makes it easy to use at variable heights so everyone in the family can use this telescope. The panhandle control on an alt-azimuth mount ensures smooth movements when navigating the night sky. The carbon fiber-wrapped optical tube assemble is lightweight but durable, making it easy to use this telescope and take it wherever stargazing may take you.
This great National Geographic telescope is available right now at Sams Club and at an incredible low price of just $49.98 for club members. That's a steal!
4) Tinker Crate
Here's another great gift for the little astronomer in your life. KiwiCo & Discovery #MINDBLOWN have teamed up to bring kids a hands-on project with exclusive content to make learning about space even more fun! This fun Fiber Optic Stars kit let's kids wire up their own mini planetarium to model the motion of the stars and observe how the night sky changes. This kit includes everything you need to get started — project materials, the Tinker Zine, and illustrated blueprint instructions, plus a bonus magazine and additional digital content from KiwiCo and Discovery #MINDBLOWN.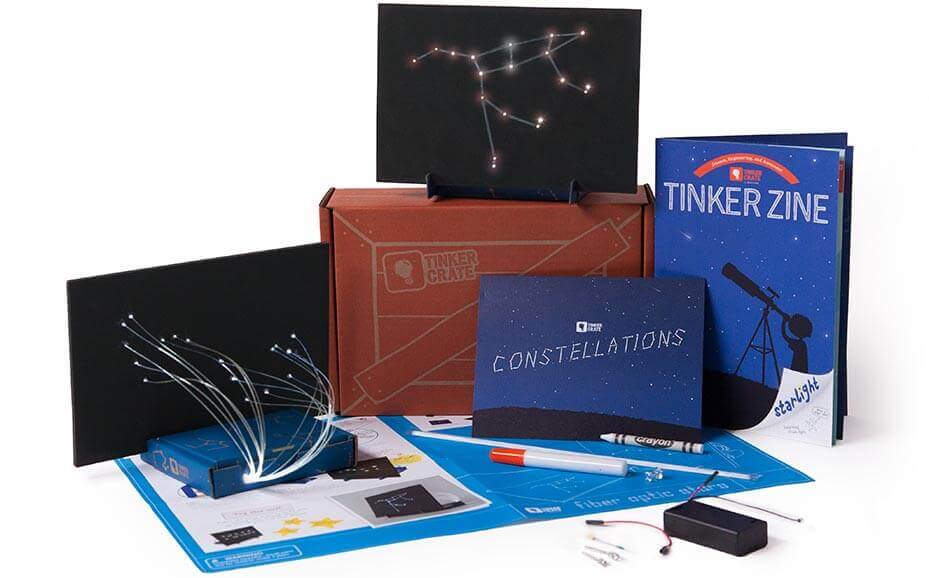 Get your own Tinker Crate or sign up for a monthly subscription at Kiwico.com. Perfect for kids ages 9 and up.
5)Tech Will Save Us Kits
Tech Will Save Us just launched two NEW techtoys for under $25, which is perfect timing with the holidays just around the corner. We've explored Tech Will Save Us kits before and love them! These kits inspire creativity and fun which is bound to get kids excited about tech, STEM and all things in between this holiday season. Not to mention that this is probably a  gift that parents/grandparents would love to give!
Sew + Glow Kit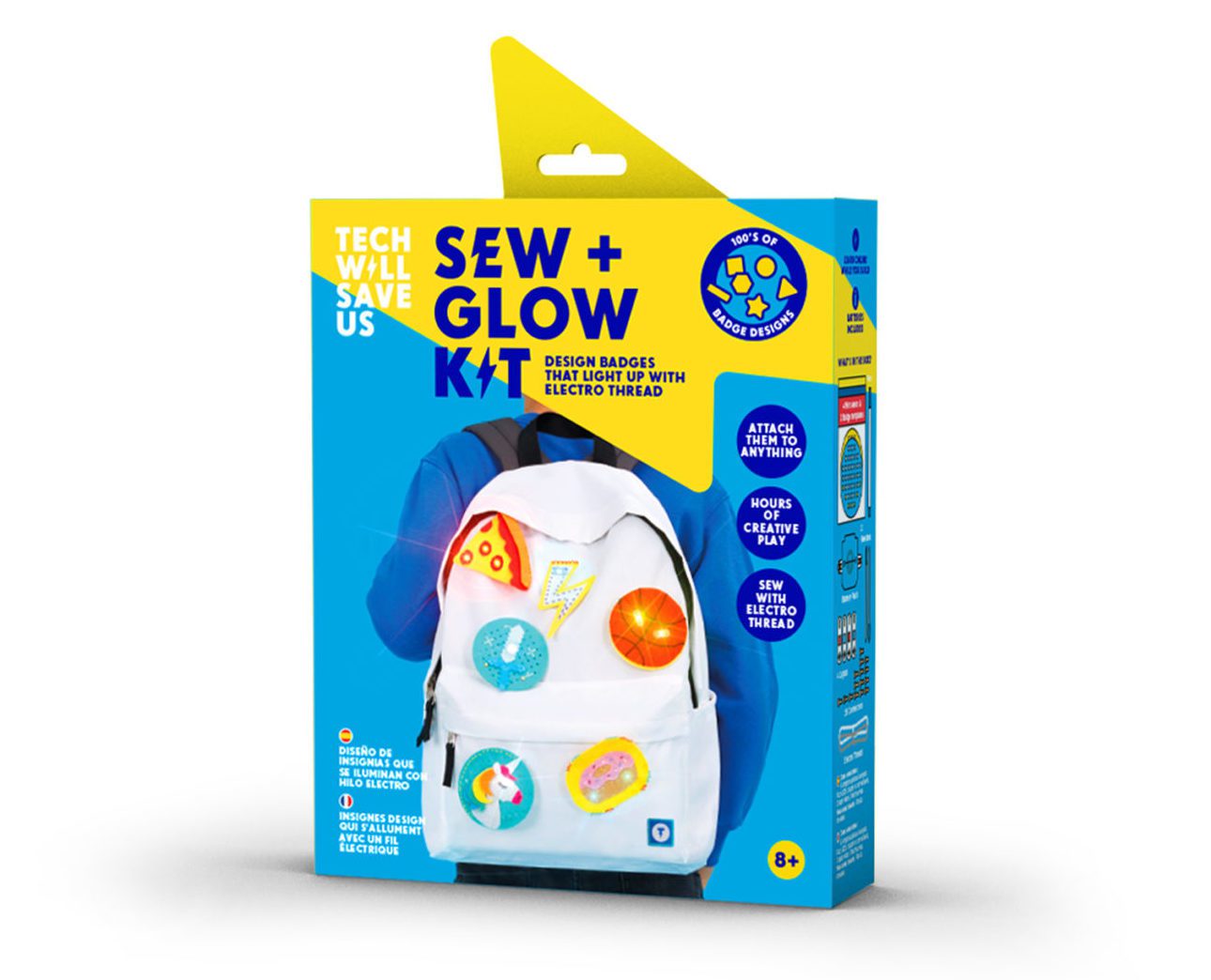 The NEW Sew + Glow Kit, will no doubt be a favorite gift of this season! Don't believe me? Take a look!
The Sew + Glow Kit includes everything kids need to design badges that light up with Electro thread. First, kids design and craft their badges and then they bring their creations to life with lights. The badges can be attached to anything like backpacks, pencil cases, clothing and even shoes! Perfect gift for kids aged 8-12 and you can buy it here. Pretty cool, huh?
Light Racer Kit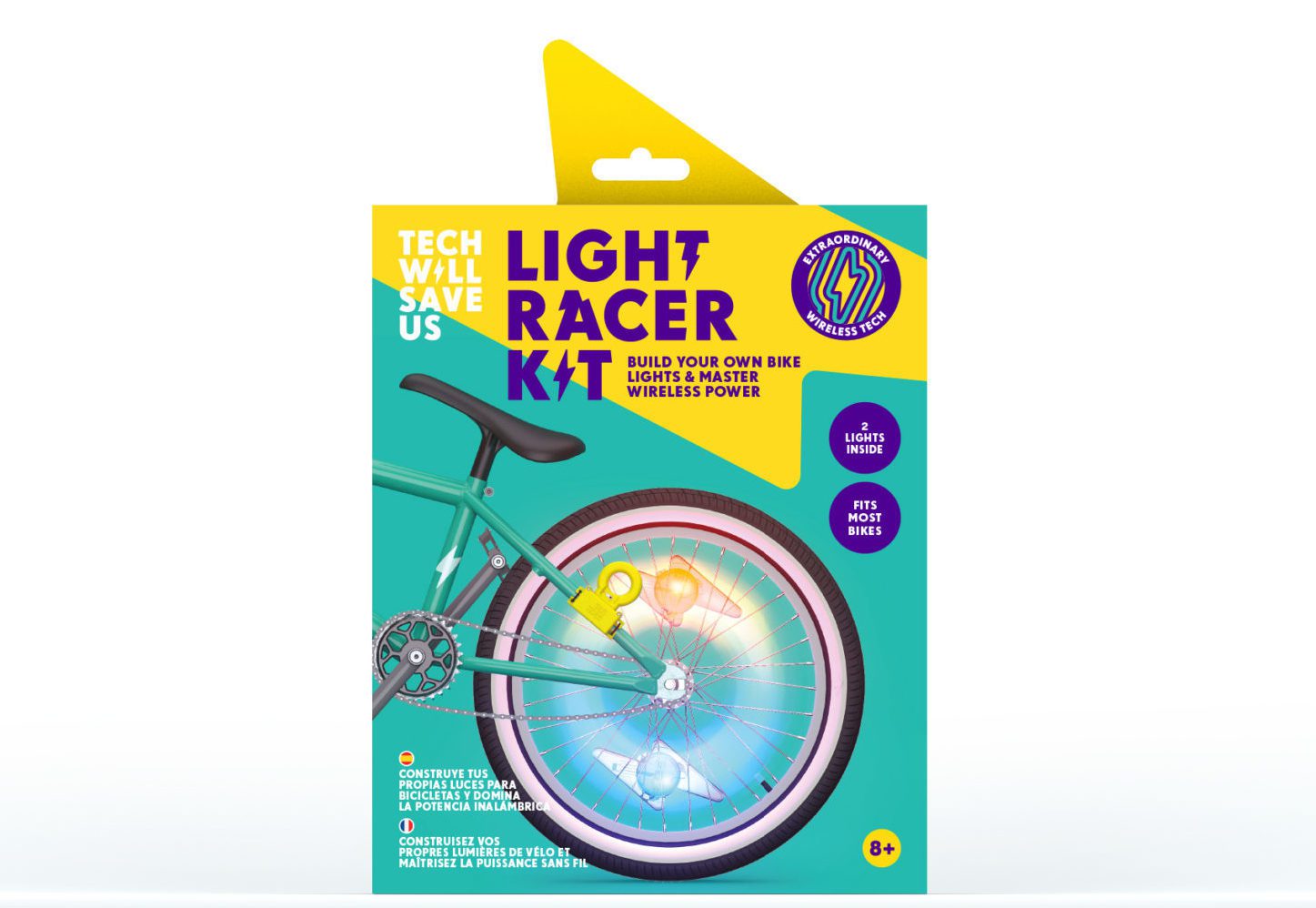 Theres also the Light Racer Kit and I'm sure your little maker will love this one too!
The Light Racer Kit gives kids the opportunity to build their own wheel lights that flash as they ride by using electro-magnetic wireless power. An interactive online manual will take them through all the steps to create the light. Once the light has been attached to their bike, they are ready to hit the road. Perfect gift for kids aged 8-12 and you can buy it here.
6) Power Action Pickachu
My kid swears he's a Pokemon trainer so this year I'm getting him his own interactive Pikachu! I first encountered Power Action Pickachu from Wicked Cool Toys when I attended Toy Fair. Squeeze Pikachu's hands to see its tail and cheeks light up or hear Pikachu speak.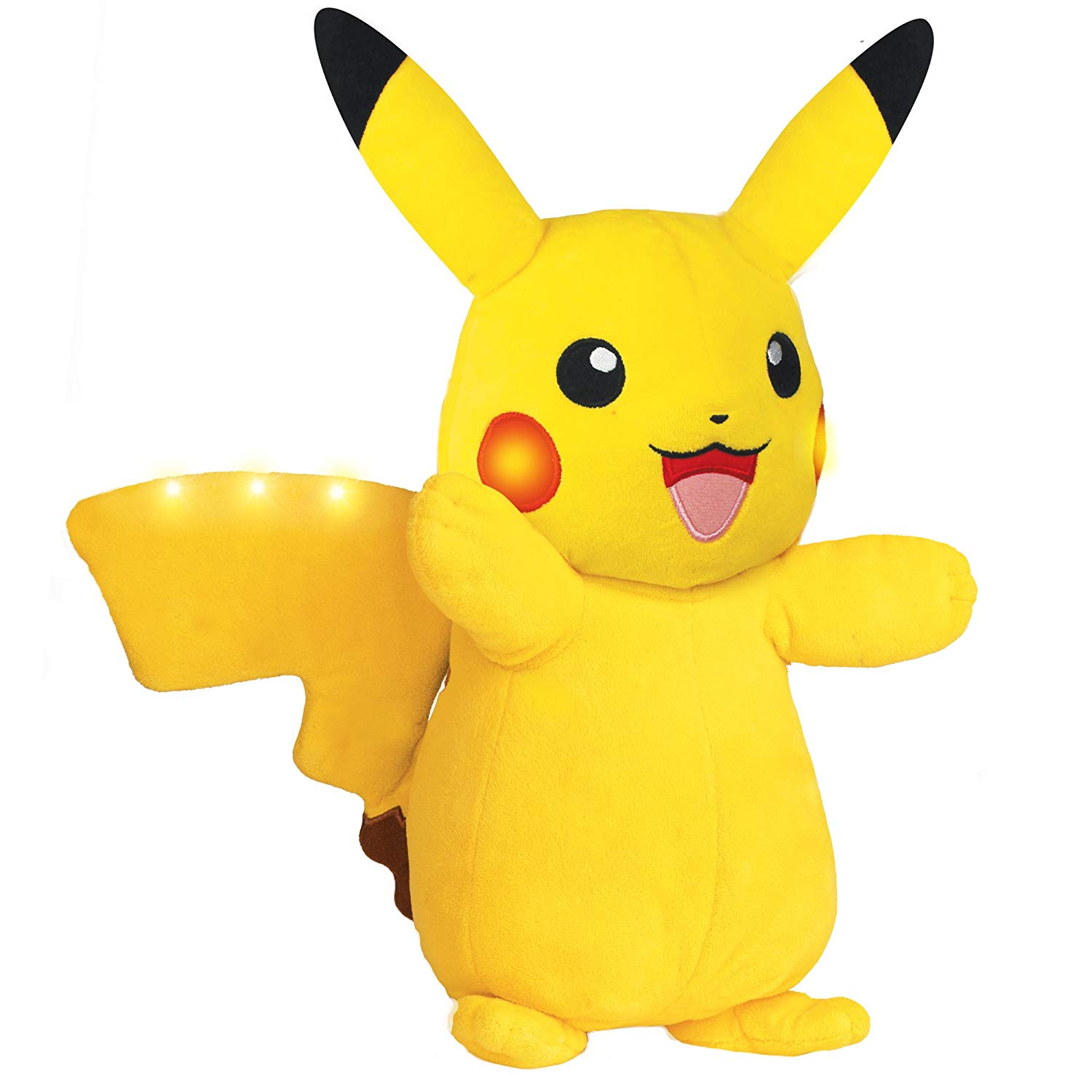 Innovative sensor technology gives Pikachu unique interactivity. The more kids play and interact with Pikachu, the more varied and dynamic his responses become. Makes a really fun interactive toy for kids ages 4 and up. Get your kiddo their own Power Action Pickachu on Amazon.
7) Give the Gift of Reading
If you kids are into video games, chances are they will be craving screen time during the holiday time off from school. However, you probably won't want them sitting in front of a screen for hours on end. So why not encourage them to loose themselves in a book. Give them the gift of reading and they can still enjoy the topics and games they love but in the pages of books. Here are a couple of great titles your techy kid is sure to enjoy reading.
Guinness World Records Gamer's Edition 2019
The Guinness World Records Gamer's Edition 2019 is the must-have guide for everything related to gaming records and fun facts! The 12th edition of this best-selling video games annual is packed with exciting new records and trivia from popular games including Overwatch, Super Mario, Splatoon 2, Cuphead, Fortnite, Roblox, Dragon Ball FighterZ and many more.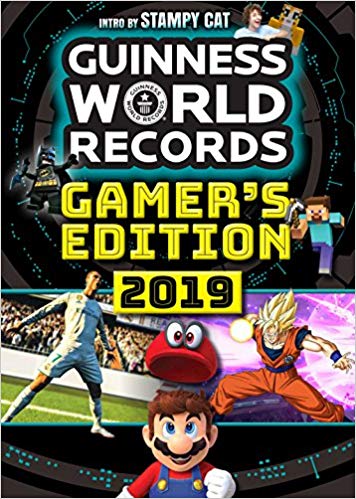 Kids can discover a bunch of fun facts like which was featured in Monster Hunters: World is the largest, how high of a score you'll need to beat to the highest Xbox Gamerscore, who the top 10 most followed Twitchers are, or how the Nintendo Gameboy has evolved, plus many other incredible gaming feats and history.
Minecraft gamers are also in for a treat as popular YouTuber and now Guinness World Records title holder, Joseph Garrett, aka Stampy Cat, provides an exclusive guest foreword and interview. Readers can join the ranks of Stampy Cat and other gaming record holders by attempting the Minecraft record challenges featured in the brand new "Reader Challenges" chapter. Build rockets and igloos in Minecraft at record-breaking speeds to join the ranks of Guinness World Records gaming elite. Available in stores and online now!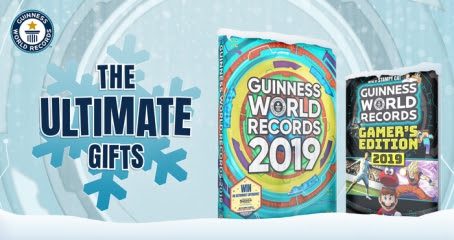 You may want to also add in the Guinness World Records 2019 edition if your kid is into breaking records. Combined with the Gamer's Edition this make a super fun and educational gift pack to add to your holiday gift list for readers of all ages.
Ready, Set, Play! by Scholastic
Here's another great reading selection for your little gamer. Ready, Set, Play! is the essential guide to all the funnest and coolest games, appropriate for gamers ages 5 to 8. In this guide, readers will learn all the best tips and tricks for their favorite games, including Minecraft, Zelda: Breath of the Wild, Mario Party Star Rush, Splatoon, LEGO Dimensions, and so much more. They'll also learn some gaming basics, discover new games worth playing on console and mobile, and even be introduced to some of the cutest characters they can expect in the games they play, including Kirby, Yarny, and more.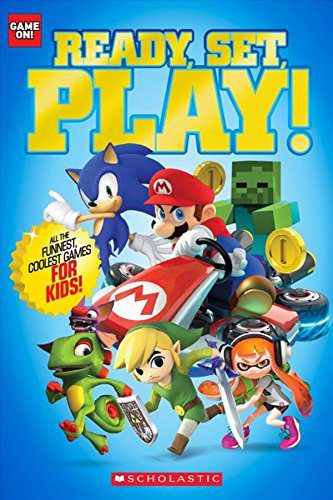 I love that this guide only features games rated E for everyone. Ready, Set, Play! also includes bios of some of the world's biggest gaming stars, expert opinions tips from pro players, and awesome facts making it the perfect game guide for new and budding gamers. Your kiddos will love this one! My kiddo is already reading it and can't put it down.
Even More Books from AFK + GIVEAWAY
If you're looking for even more great book titles to entice your kids away from the screen, check out this collection of scholastic books that are part of the AFK (away from keyboard) initiative. Go here for your chance to enter to win your very own collection of books, just in time for the holidays. They make a great holiday surprise. Give the gift of reading!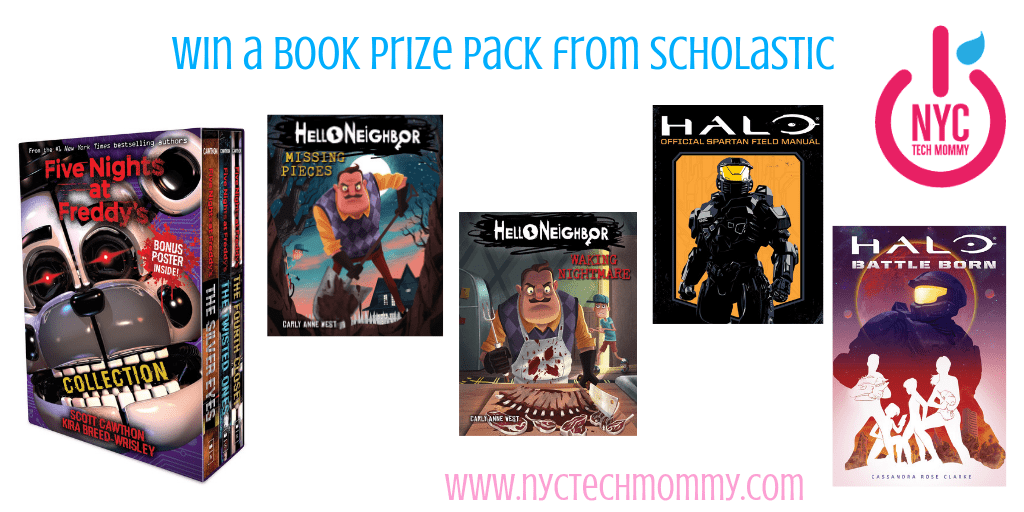 8) Crayola Scoot for Switch
Nintendo Switch is a hot gift this holiday season! I didn't included in this gift guide because it's a given. However, what isn't given is the fact that kids can tap into their colorful creative side even when playing video games.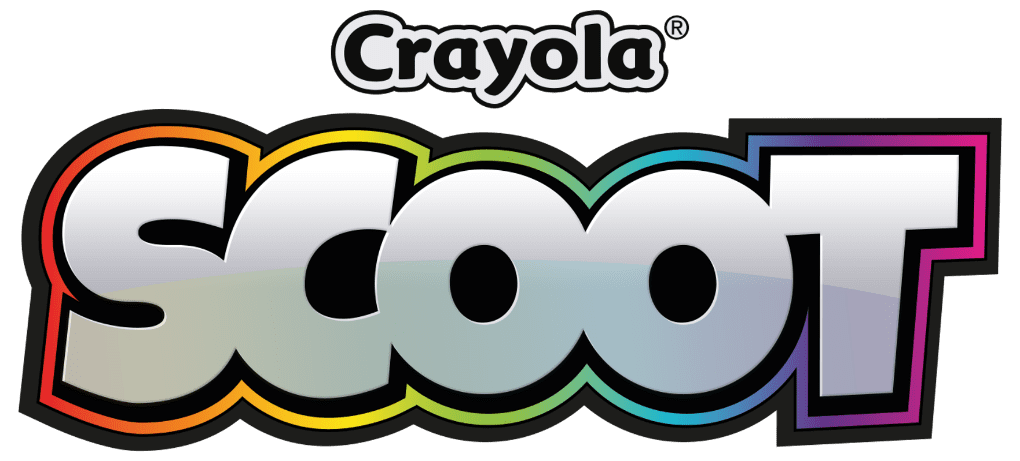 The battle for the Crayola Color Cup is on! Get them Crayola Scoot for Switch and let them get ready to trigger traps with a tailwhip, spray on a speed boost and out-combo the competition – right to the last second. To be champion they'll need to beat the Scoot Legends in a rainbow of team and solo events like Splatter Tag, Trick Run and the classic Game of S.C.O.O.T. Or invite some friends along for a split screen color clash, with 4-player fun to make any party pop. Just remember, bigger stunts mean more color — and in Crayola Scoot, color can change the world in impossible ways! I love how this game taps into a kids creative and colorful side!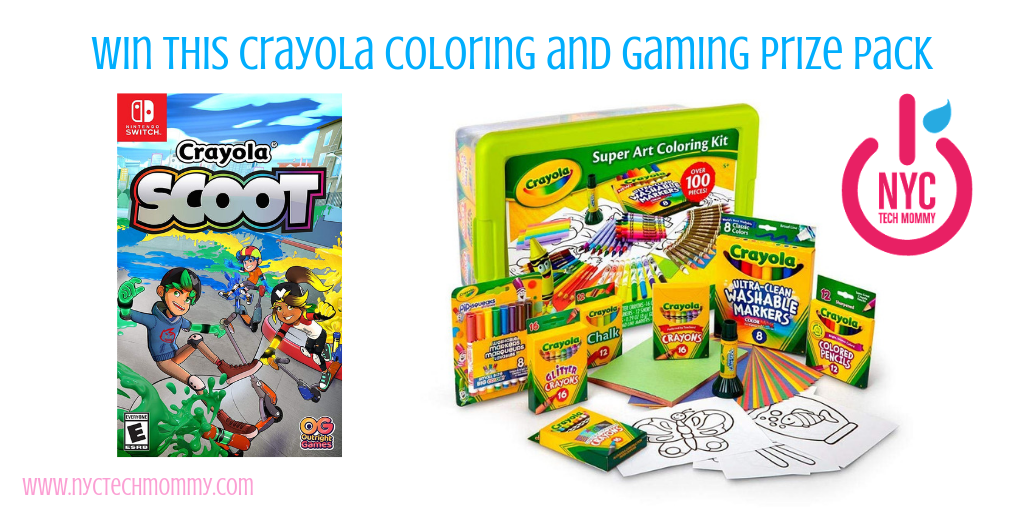 To help your little gamer tap into their own colorful and creative side we have a really colorful giveaway for you! Enter here to win a Crayola Scoot Nintendo Switch game + a HUGE Crayola Coloring Kit!
Plus you might also consider a few of the other suggested video game titles in our Gaming Holiday Gift Guide for Little Kids.
9) Nintendo Labo Vehicle Kit
Nintendo Labo combines DIY creations with the power of the Nintendo Switch. It's a great way to encourage your techy kid to make something new! Kids can build a car, a submarine, a plane, two keys, and more; then insert a key into any of the vehicles to play games and activities on their Nintendo Switch.

Nintendo Labo is an innovative line of family-friendly DIY kits to use with the Nintendo Switch gaming system. A Robot Kit and Variety Kit are also available. I love that these fun kits allow kids to customizable cardboard creations and play fun games with them, discover how they work, and invent new ways to play video games. Even squeeze in some STEM learning! #winning
10) Coleman CK100 Go Kart
You may think, this isn't a techy gift. But it totally is! What kid wouldn't love their own go kart? And I may or may not want one of these for myself too!
The Coleman CK100 Go Kart available at Sams Club is a steal. This single-rider go kart can go up to 25 MPH, has adjustable maximum speed for new and/or younger drivers and an easy pull start. With a new sleek single rider kart design, the Coleman CK100 Go Kart offers amazing adventure.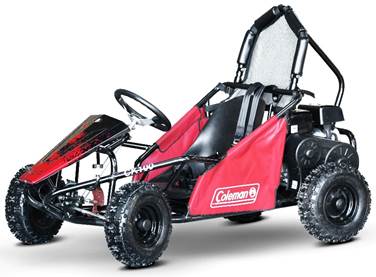 The bolstered race-inspired seat and four-point safety harness will keep riders locked in behind the wheel while the heavy duty brush guard will keep them safe. The heavy-duty 16- and 13-gauge tubular construction is sturdy enough for those long days and hours of fun for kids of all ages. Members can get it for just $549 at Sams Club – you'll pay $200 more anywhere else. See, I told you it was a steal!
---
HOW TO ENTER TO WIN – IPOGO JR. GIVEAWAY
Now that you've reviewed this Top Holiday Toys for Techy Kids Ultimate Gift Guide, here's what I promised — your chance to enter to win your very own iPogo Jr.
Giveaway Rules
Leave a comment letting me know why you would love to win these great prizes! Comment must be completed before other entry options are counted. NOTE that this giveaway is for (1) iPogo Jr — Total prize valued at $90. This giveaway starts December 4th at midnight EST and ends December 11th at midnight EST. Entrants must be USA residents and at least 18 years old. One winner will be randomly selected by rafflecopter.com from all qualifying entries and contacted via the email they provide. The email will come from [email protected] The winner has 24 hours to respond or a new winner will be chosen. Good Luck!
ENTER USING THE RAFFLECOPTER BELOW
---
Disclosure: I received sample products to help facilitate this review. Our friends at Flybar Inc. also provided (1) iPogo Jr. to give away to one lucky reader.
What would your kid choose from our Top Holiday Toys for Techy Kids Ultimate Gift Guide ?