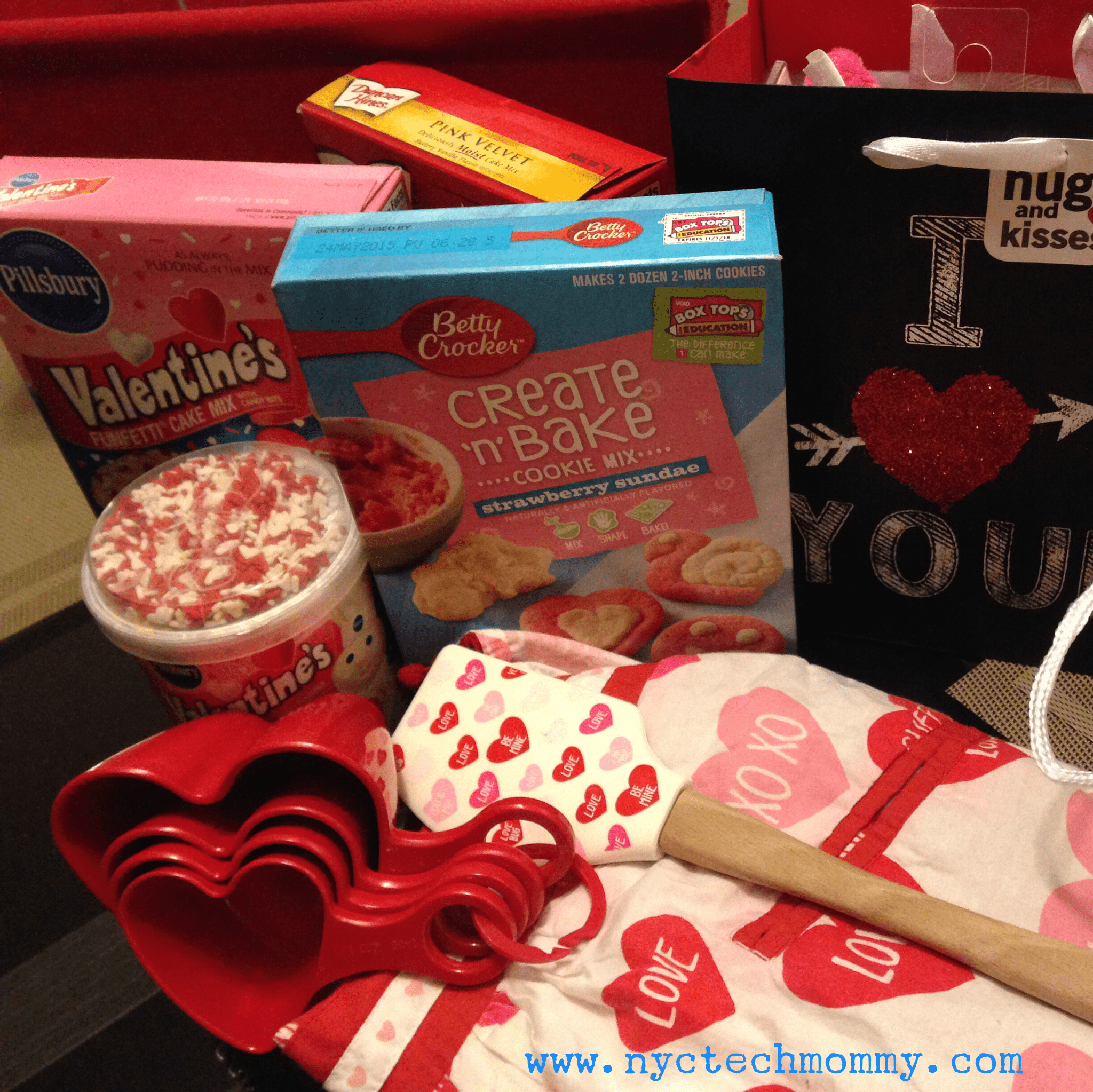 Fun Ideas for Valentine's Day – LOVE RoundUp
February 10, 2016
Valentine's Day is almost here! It came so quickly! I feel like I haven't had time to give it much thought. Every year I try to make it fun for my kiddo by planning Fun Ideas for Valentine's Day.  We usually make things, cook or bake and do lots of celebrating that doesn't involve candy and chocolates. Don't get me wrong, I love candy and chocolates, but the kiddo doesn't have much of a sweet tooth. But he does love baking. Go figure!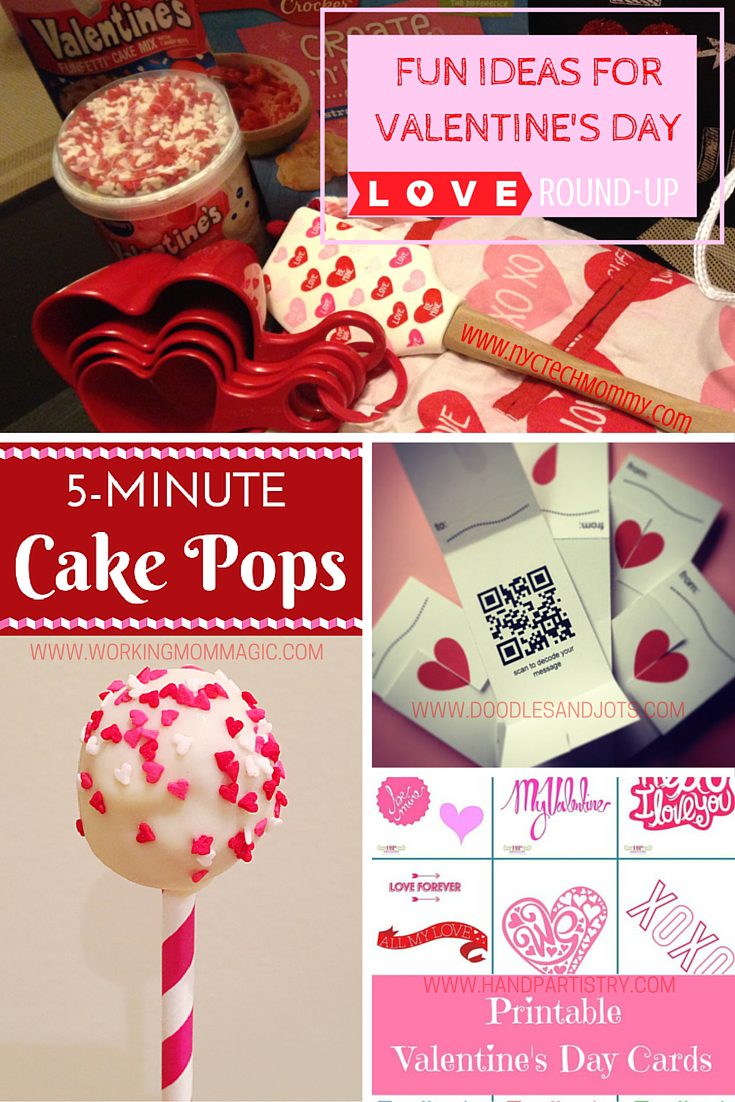 Remember to pin this for later so you can try some of these Fun Ideas for Valentine's Day.
Below is a little recap of what we did last year. Maybe you'll get a little inspiration from it! But like I said, this year I haven't had much time to plan so I'm borrowing some ideas from my blogger friends. Make sure to scroll to the end of this post to get a little inspiration for even more Fun Ideas for Valentine's Day.
Last year we started out our morning with a special little Valentine's Day breakfast, made with lots of love of course. It was simple and fun! I used Bisquick Shake 'n Pour and added a bit of Wilton Gel Food Coloring in Magenta right into the bottle to get some pink batter for my heart-shaped pancakes.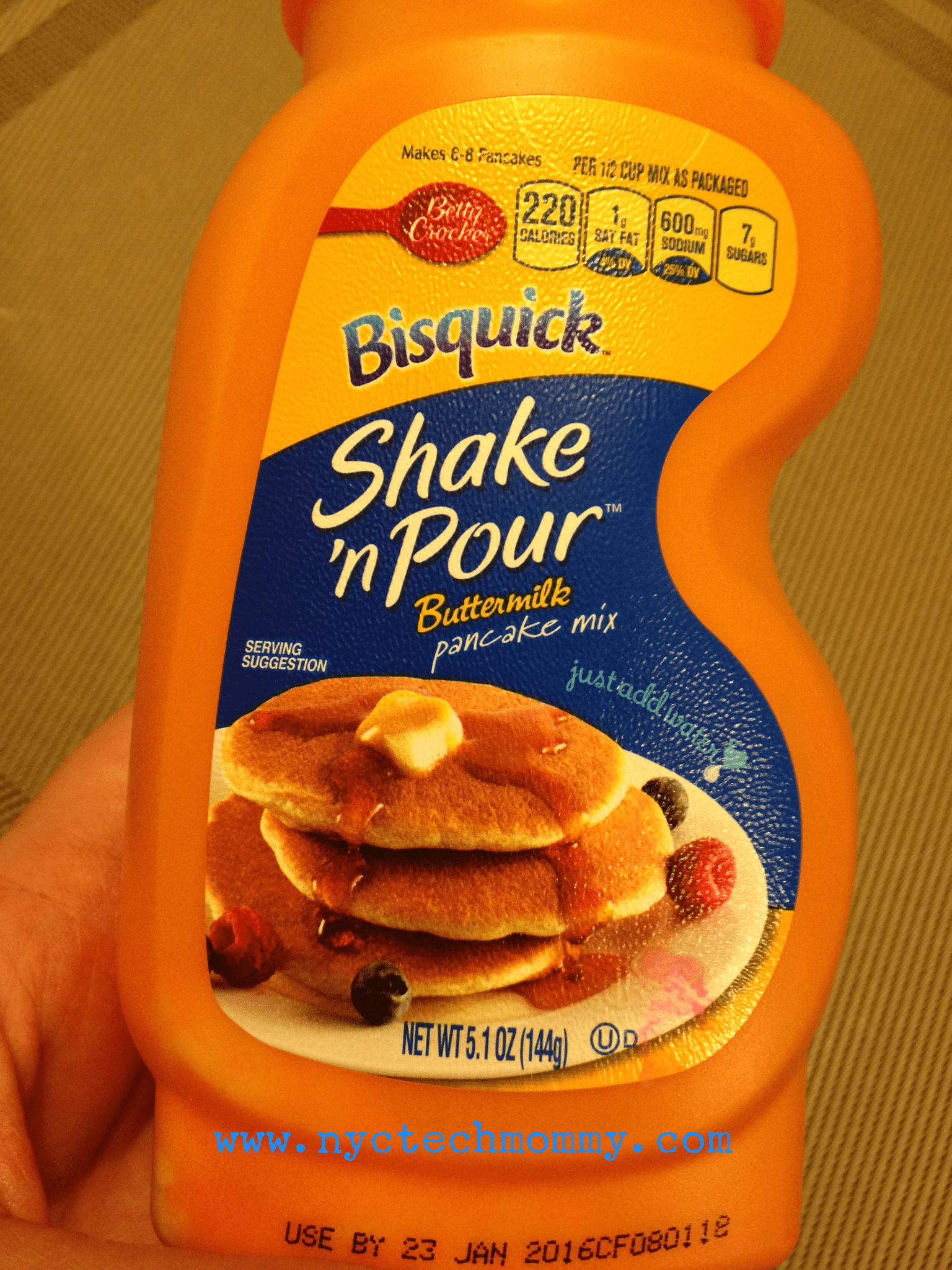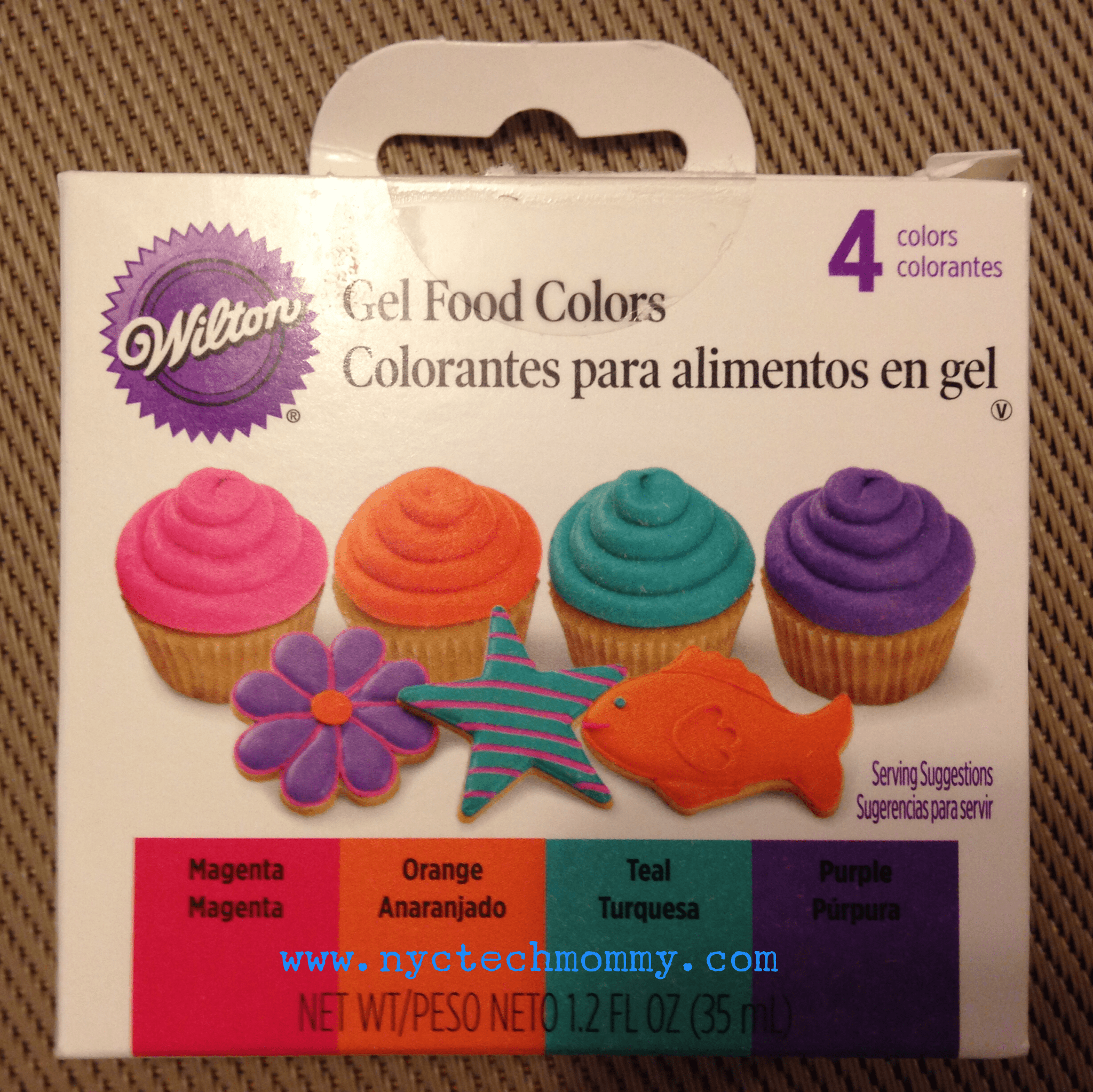 Once cooked, I just simply cut each pancake out in the shape of a heart. Even used a cute little cookie cutter to make little 'I heart you' pancakes. Then I cut up some fresh strawberries and bananas and WALA! My kiddo (and the hubs too) loved waking up to a fun little Valentine's Day treat.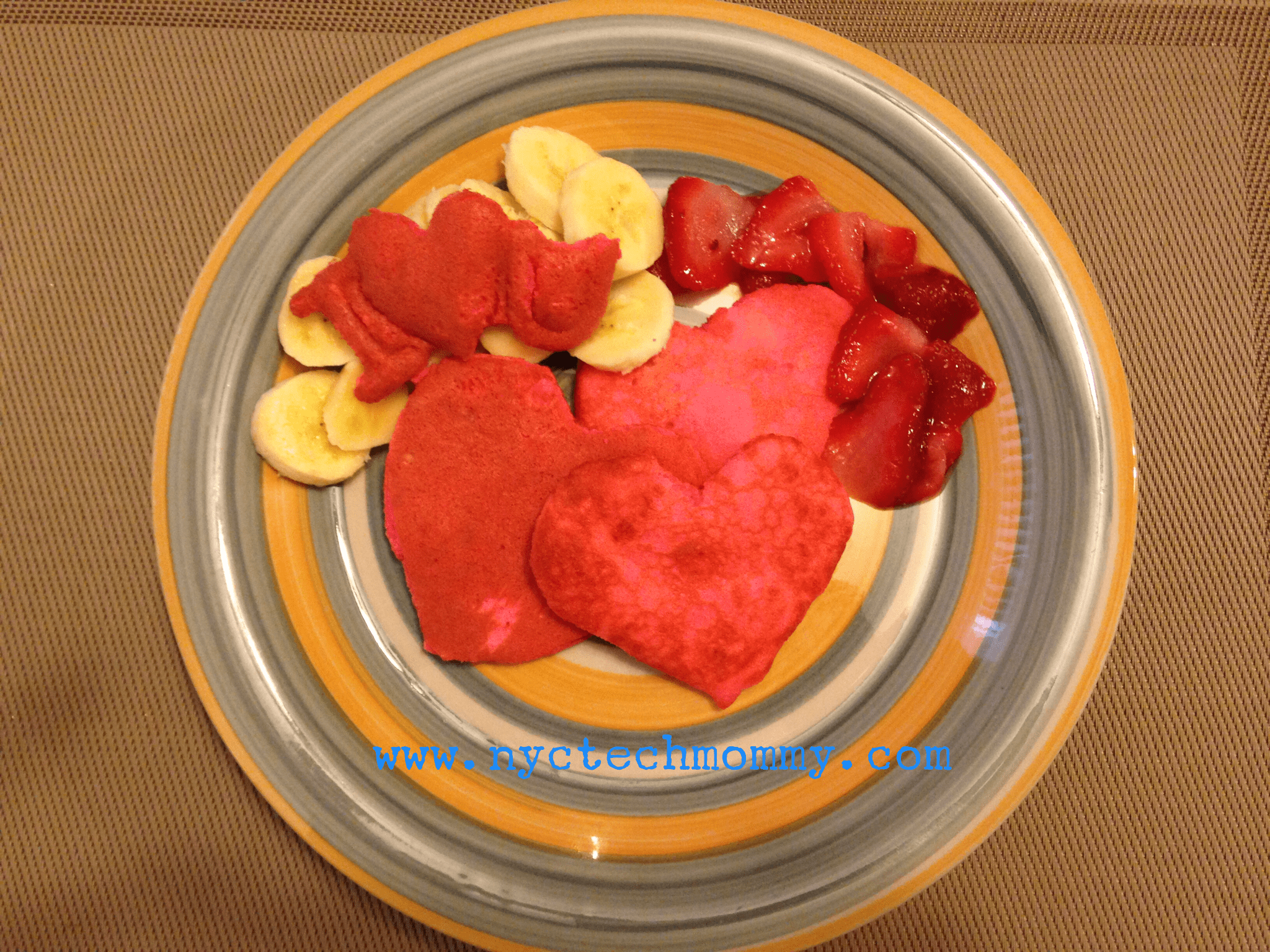 Then it was time for some sweet little gifts. Like I said, my kiddo isn't into candy and chocolates so I got him these fun little Valentine's Day treats! Didn't break the bank and we'll be reusing those lovable little kitchen-wares year after year.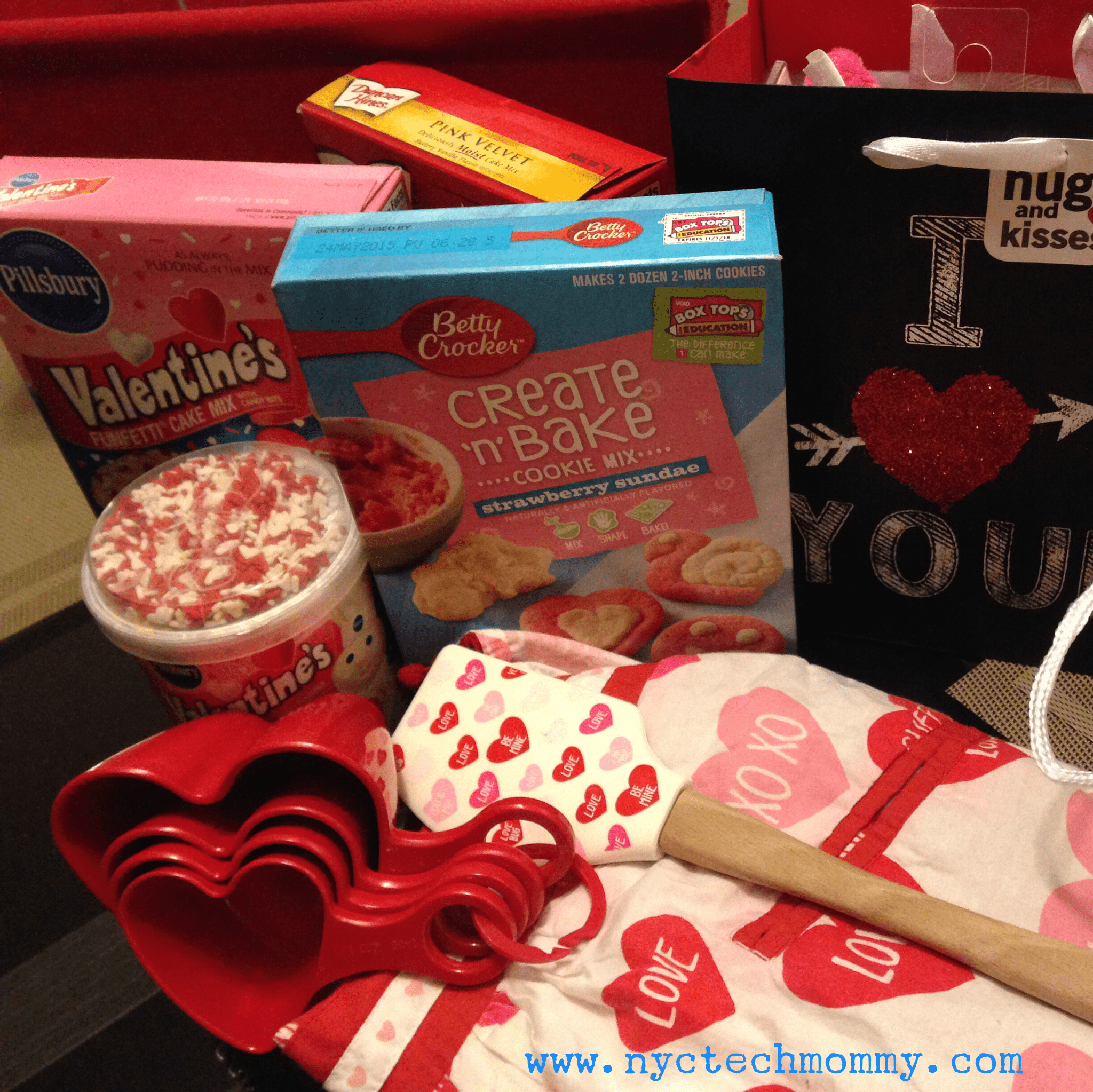 Disclosure: This post contains Amazon affiliate links. What that means is that by making a purchase I will receive a small commission, without it affecting the price you pay. Thanks for supporting NYCTM. 🙂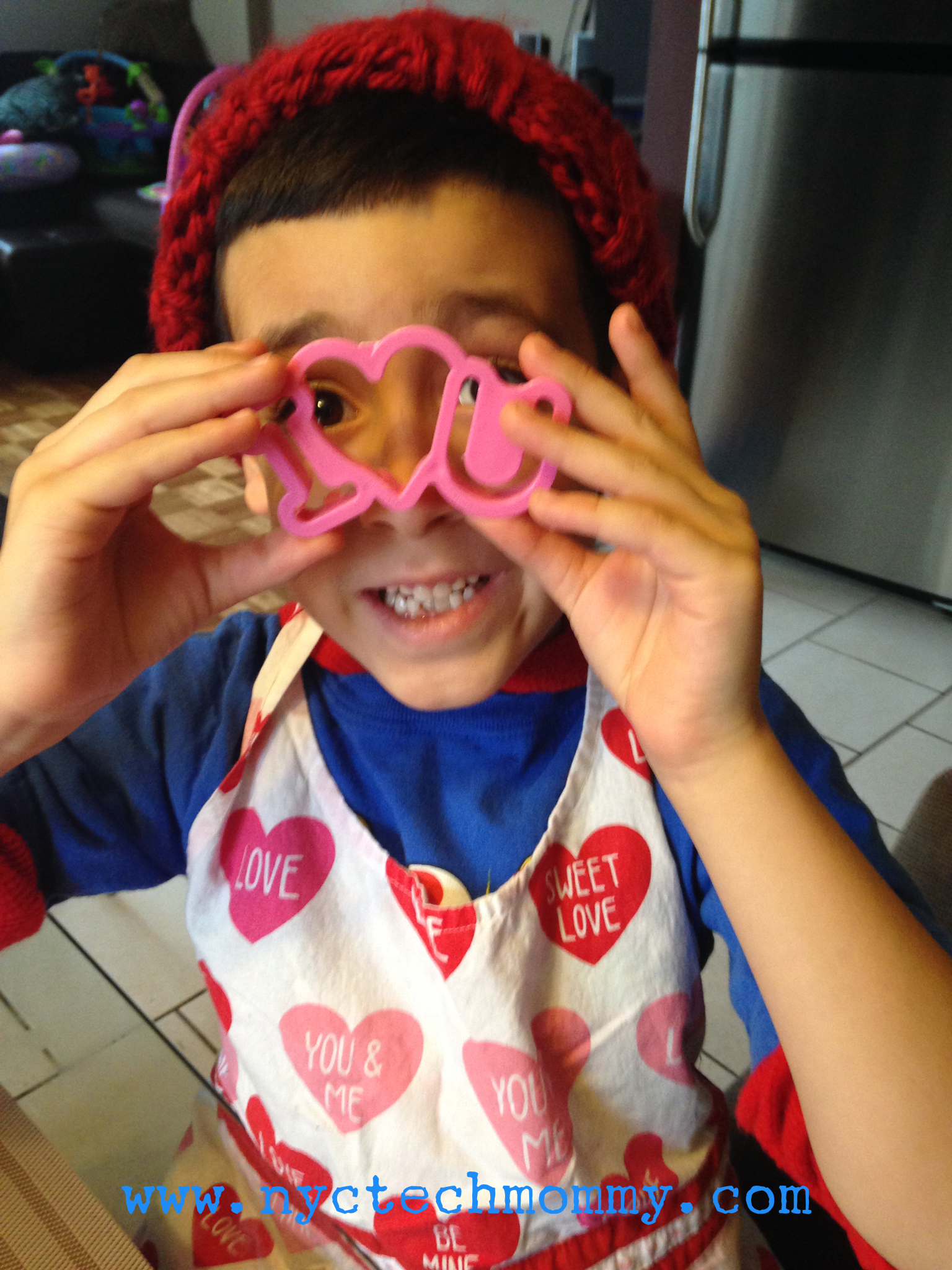 He had tons of fun using his new tools and made cookies like a pro! Oh and the red hat? My mom made that for him. He loved wearing it as part of his baker's get-up. He's a funny kid! Isn't he?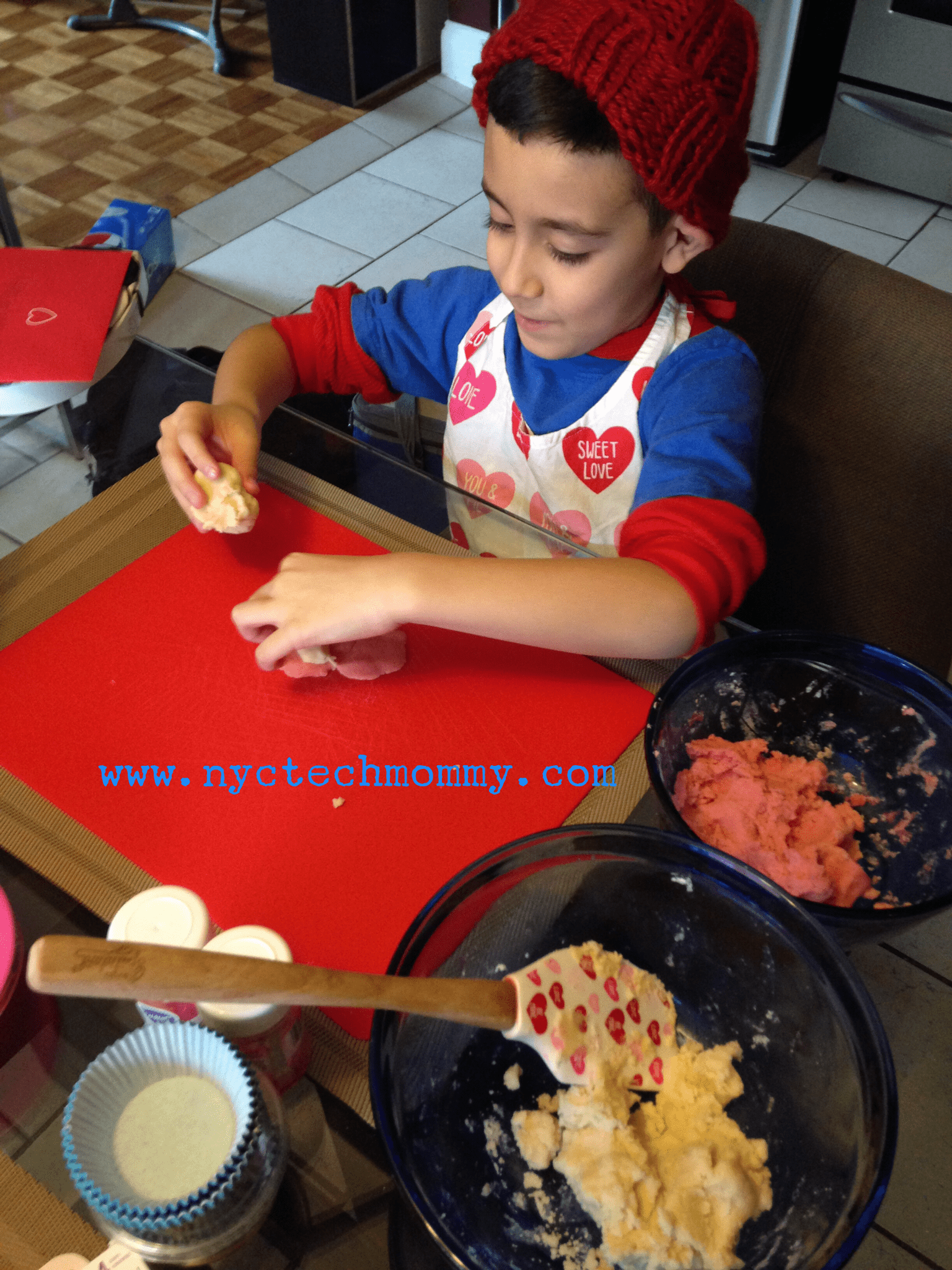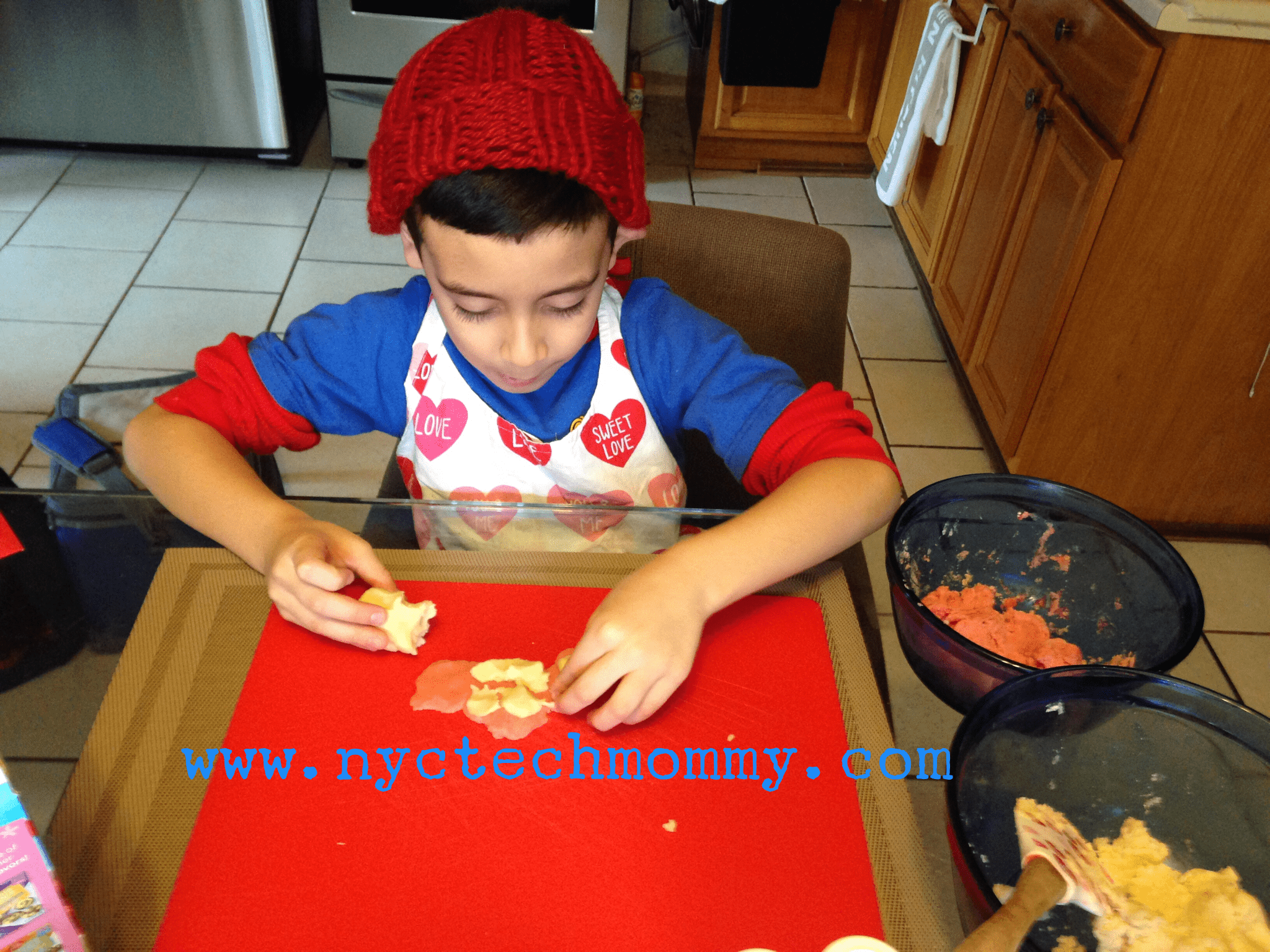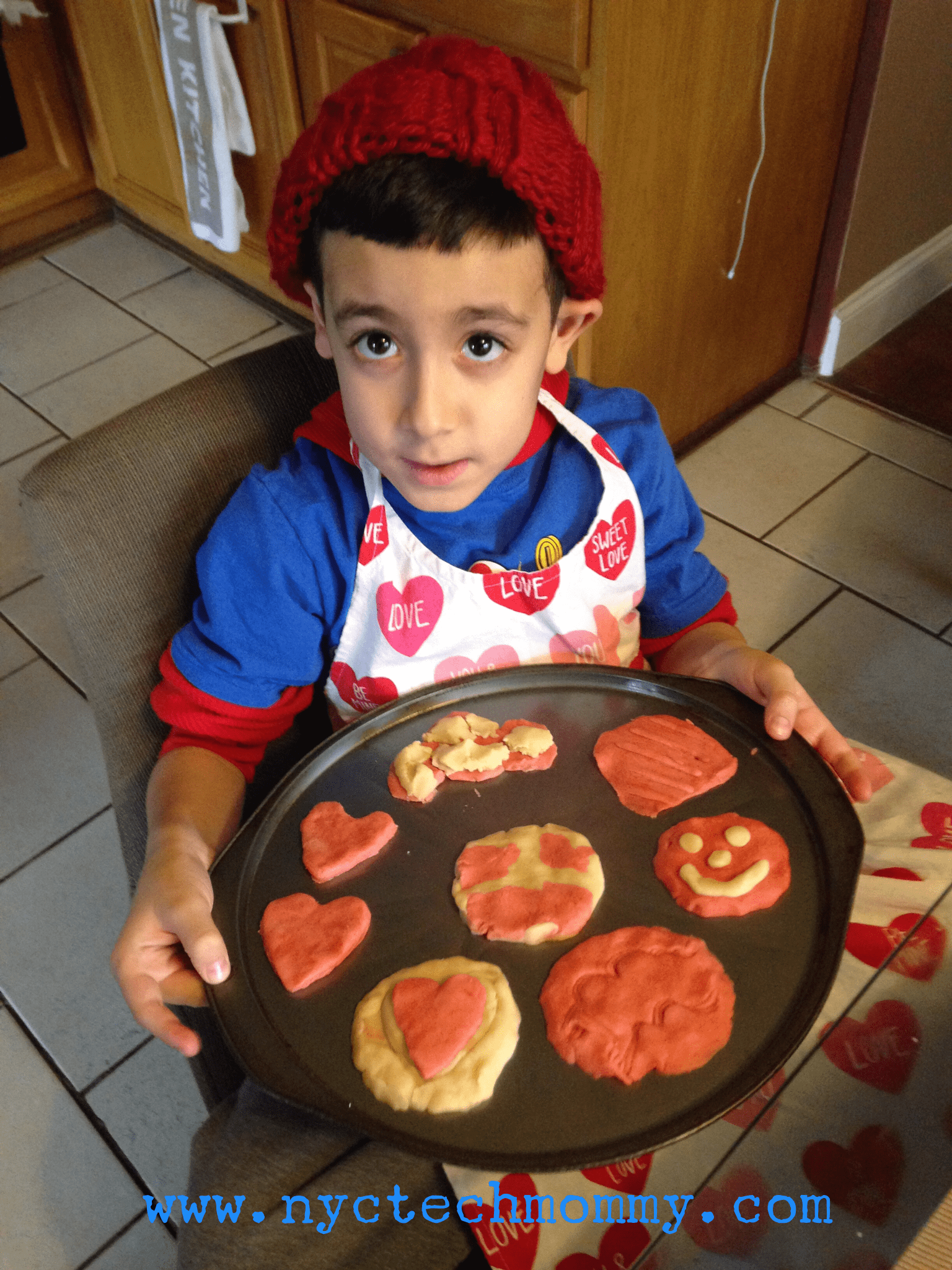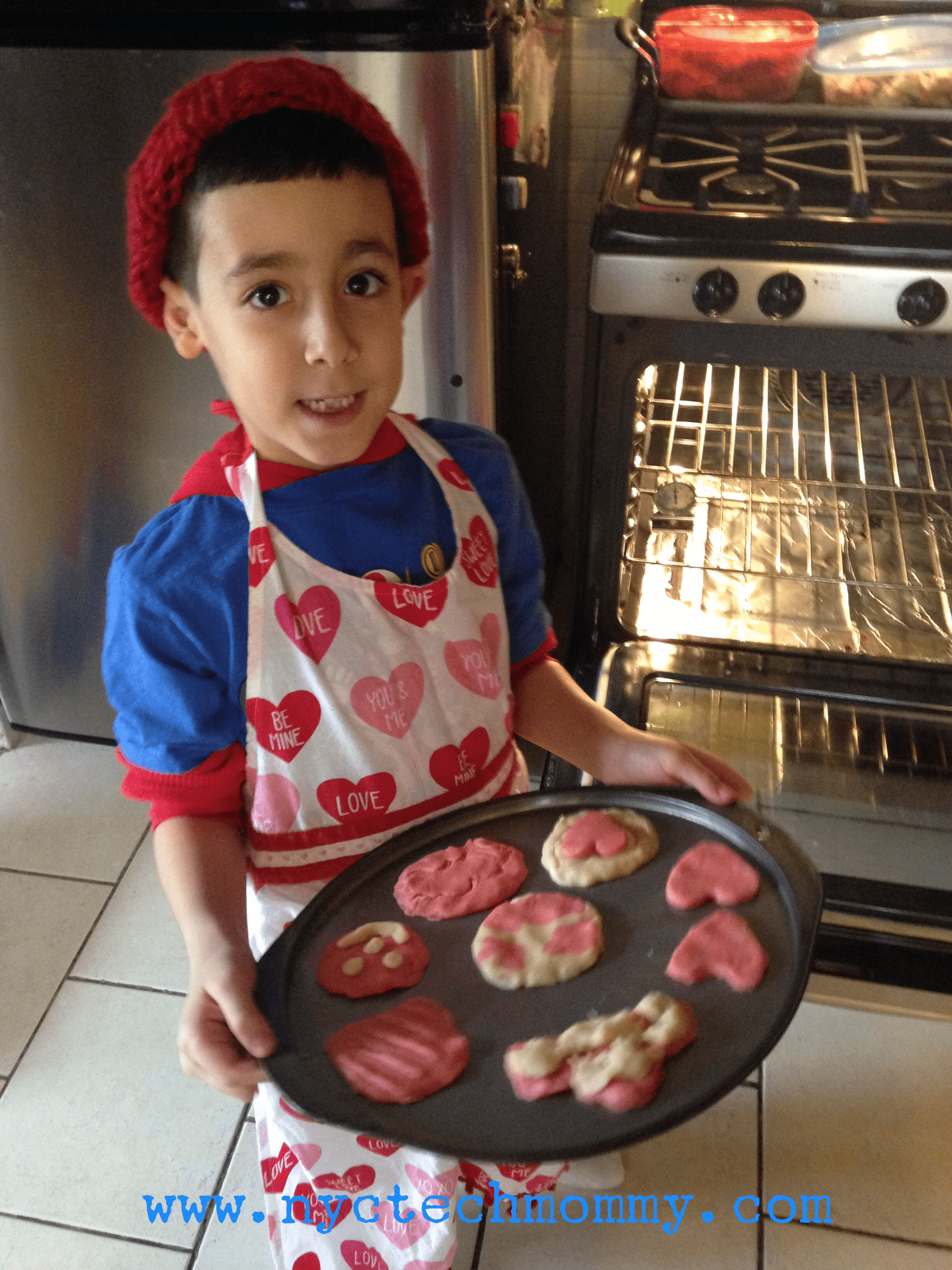 So that was fun and simple little Valentine's Day celebration! Don't you think?
So that was fun and simple! Don't you think? 
RELATED CONTENT: Bunny Pancakes
---
Now this year, I've had no time to really think about what I will do for Valentine's Day. The big day is just a couple of days away so I thought I'd get a little inspiration from my crafty and talented blogger friends. I totally LOVE all of these fun ideas for Valentine's Day and plan on using them. You'll find me shopping for the goodies needed to make these treats tomorrow, for sure.
Fun Ideas for Valentine's Day
Hope these Fun Ideas for Valentine's Day inspire you too!
Just click each of the pics below and head over to each blog for more details and how-to's.
Happy Valentine's Day 🙂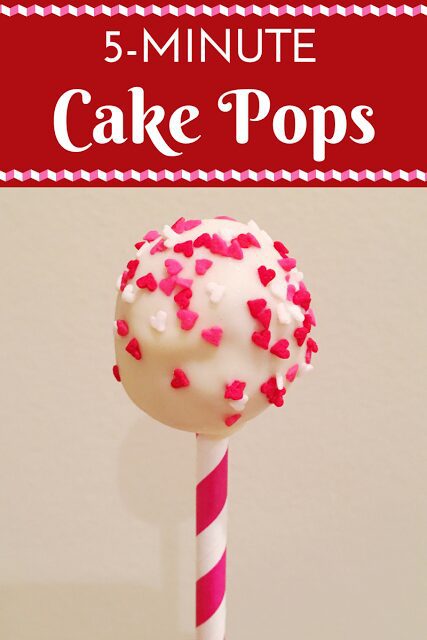 I LOVE cake pops but not all the work that goes into making them. Lauren over at WorkingMomMagic.com blew my mind with her super simple and super fun 5 Minute Cake Pops.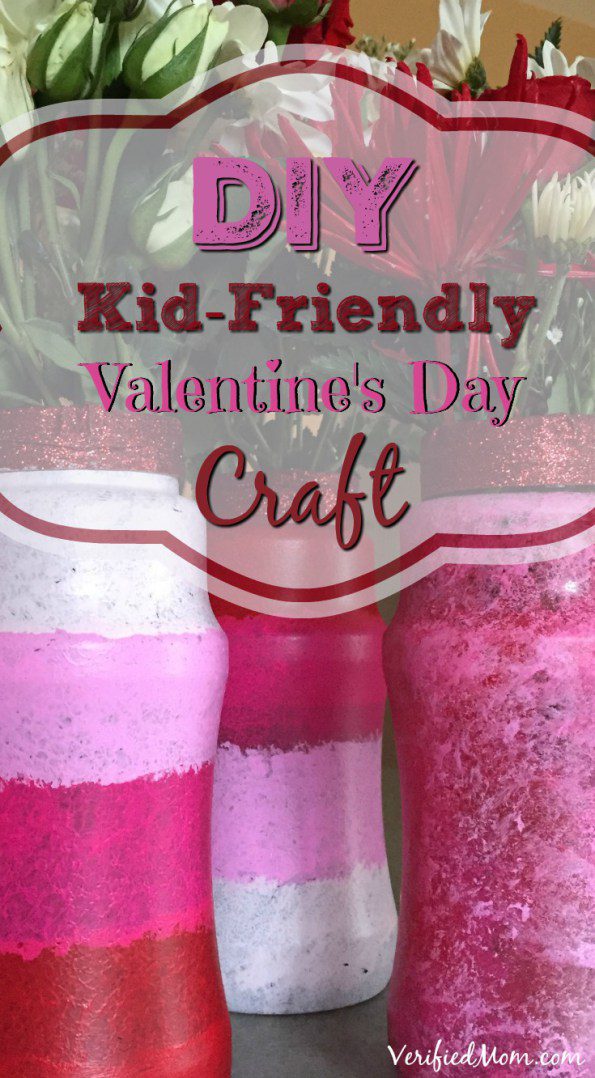 Phyllis over at VerifiedMom.com has inspired us to make these DIY Kids Friendly Valentine's Day Crafts. They're simple and super cute little gifts the kiddo can give to grandma and other people he loves. I think these would make great gifts for his teachers too.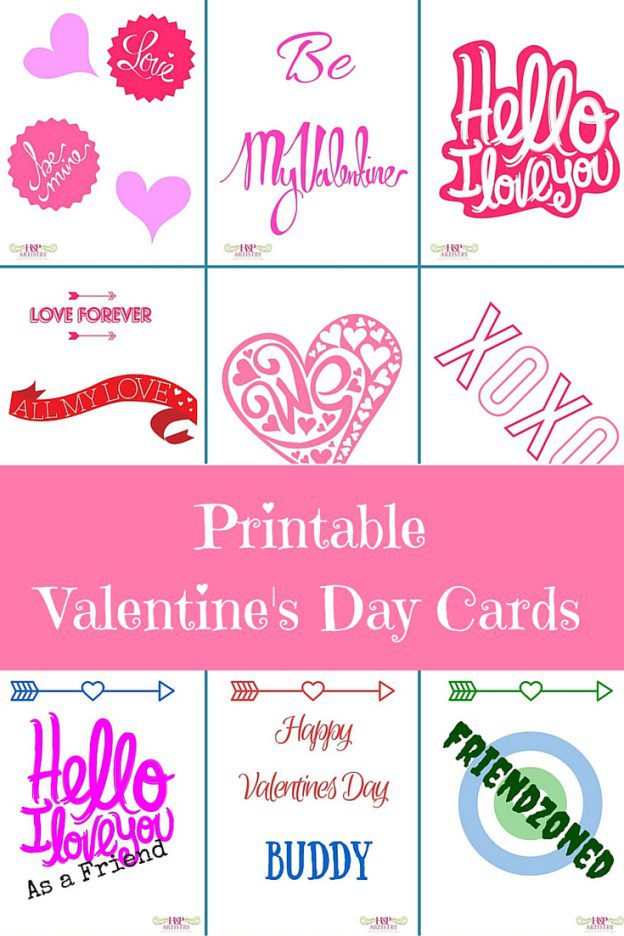 Aren't these cute? Heather from HandPArtistry.com has these up on her blog. I just printed these Printable Valentine's Day Cards so the kiddo can give them out to family and friends.  Simple, just print, cut and done!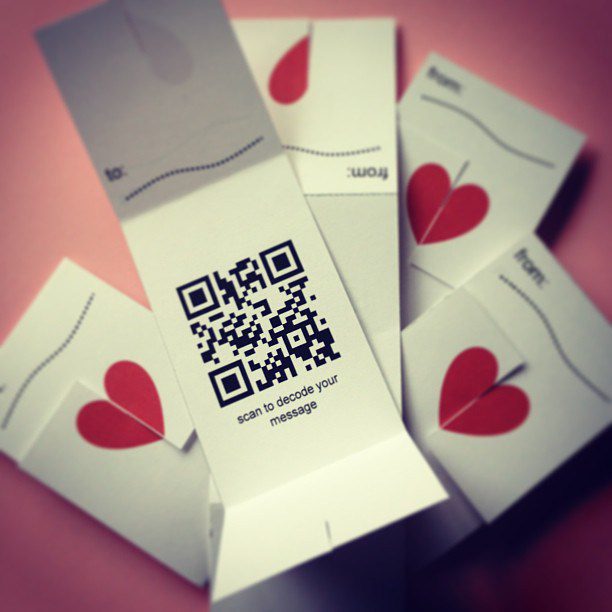 Ok, so you know I'm a little geeky when it comes to tech. I just couldn't help but fall in love with these Barcode Valentines from Ann at doodlesandjots.com! I'm printing them out as my Valentines for the kiddo and hubby. They are going to love their Barcode Valentines – How FUN!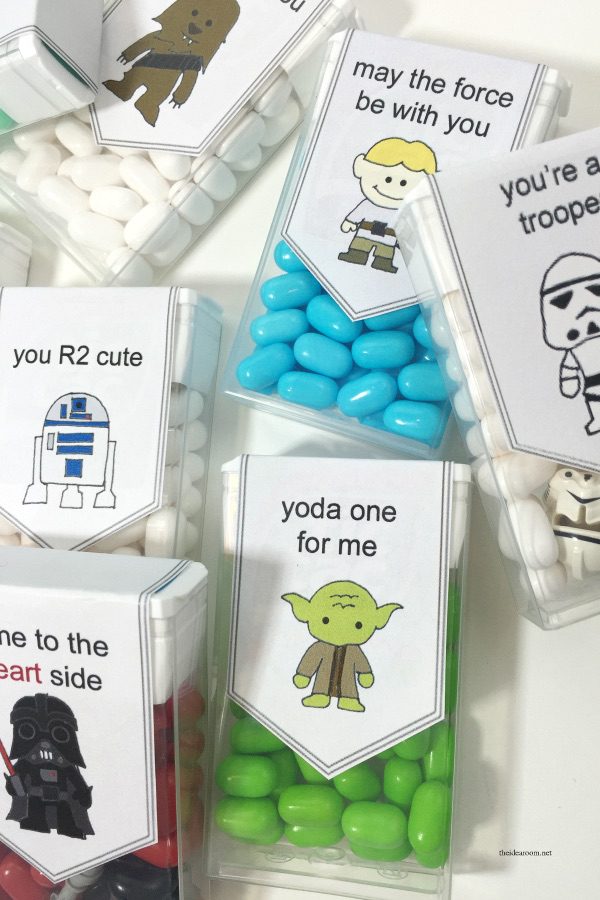 And just because we are all geeky around here, there is a great round up of Printable geeky Valentine's Day Cards over on CoolMomTech.com. Give one of these to the little geek in your life this Valentine's Day! My kiddo will be making these fun tic-tac Star Wars treats to share with classmates.
Which of these Fun Ideas for Valentine's Day do you LOVE?
Show me a little LOVE and let me know in the comments section. 🙂
Looking for some more Fun Ideas for Valentine's Day? Follow my Valentine's Day Pinterest board below!
Follow NYC Tech Mommy's board Valentine's Day on Pinterest.
You May Also Like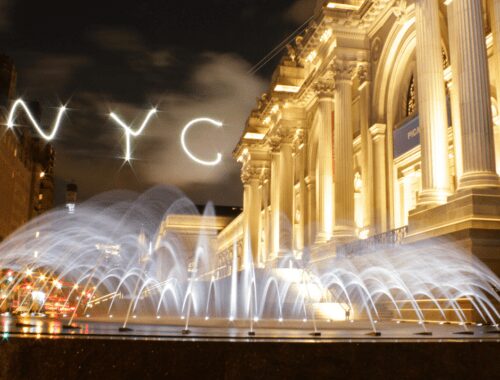 March 20, 2020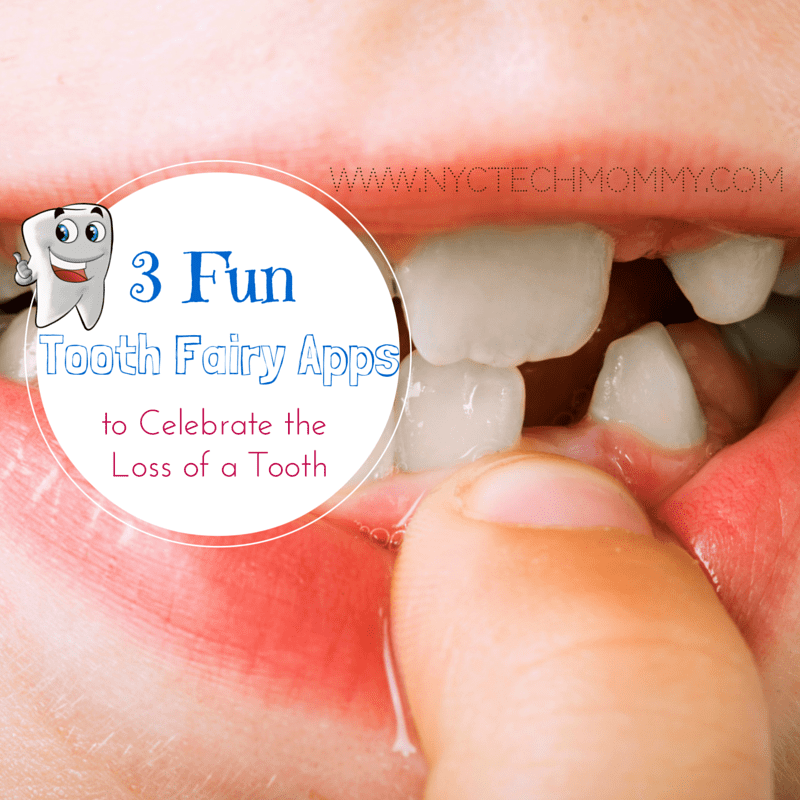 September 7, 2015