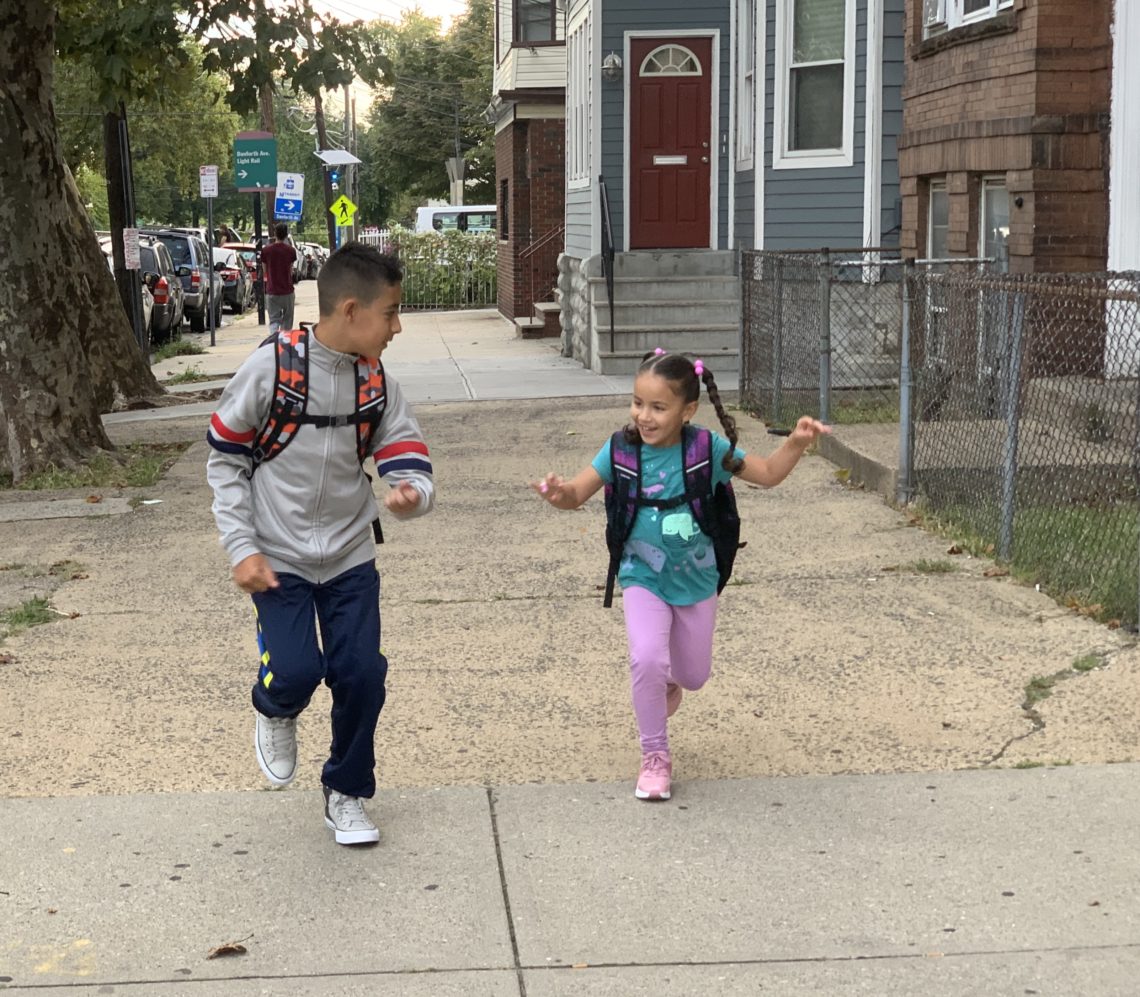 Back to School Essentials for an Easy School Year
September 5, 2019
Just like that… It's back to school for NYC kids! This year we kept it simple when shopping for back to school. I also made sure to pick items that would make our school year easy and keep both kids happy. They're at such different stages in their academic careers so I wanted to make sure that I took into account each of their personal styles and needs. This school year my big boy is off to Middle School and my little one is off to Kindergarten. I know! Where did the time go? Here are the back to school essentials we picked out to help us kick off this school year and make it and easy one. I thought I'd share them with you in case you're still on the hunt for some cool back to school finds. Plus read on for a sweet Back to School giveaway at the end of this post!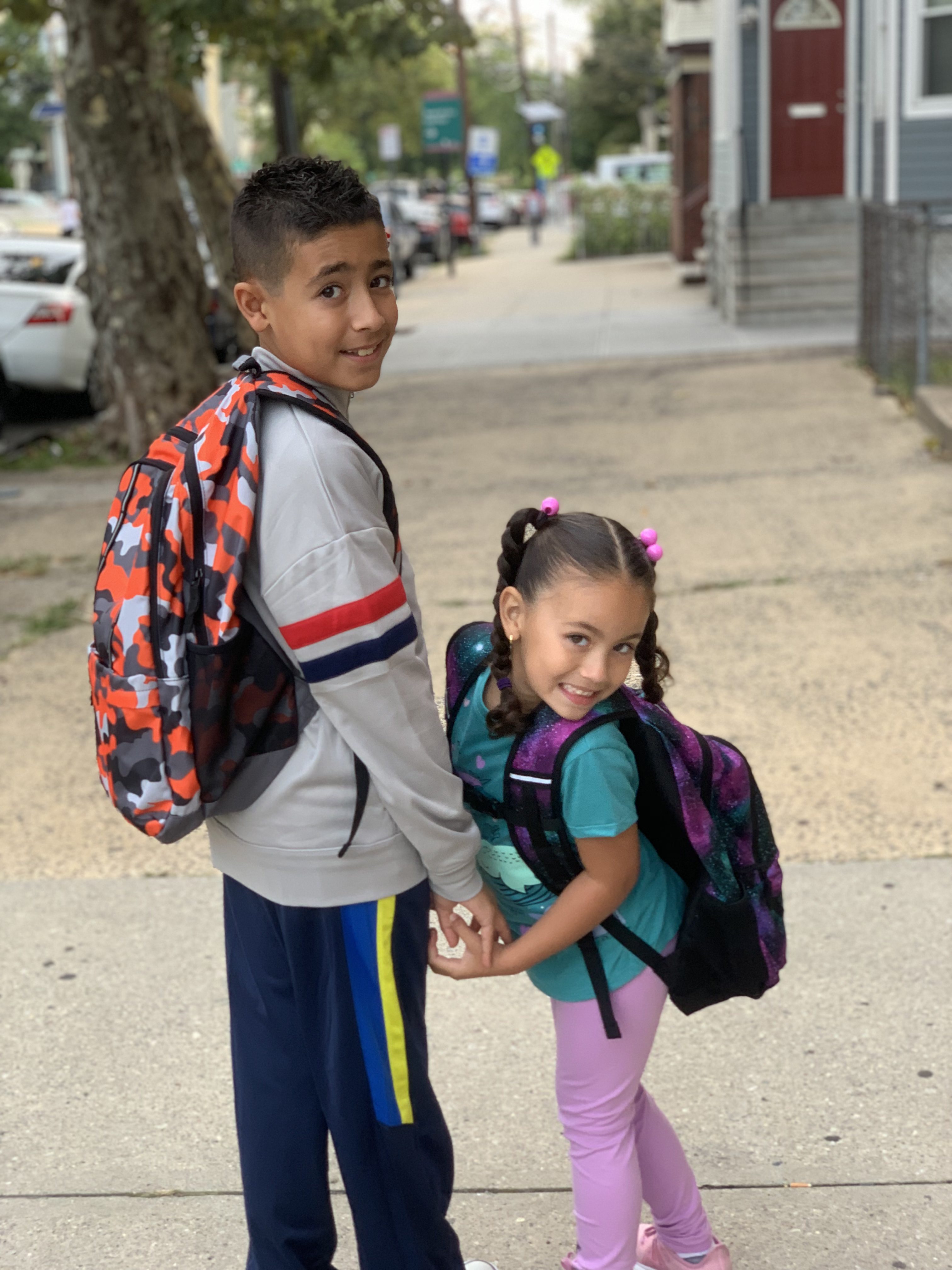 Kids ClassMate Backpacks from Land's End
This year we went with backpacks from Land's End because they have so many styles to choose from. These fab backpacks also come in a variety of sizes. This made it easy to choose backpacks that everyone would be happy with. The kids got backpacks that showcase their own personal styles. My kindergartener went with the Galaxy pattern because it she said it seemed "sparkly" and included her favorite colors pink, blues, and purple. My Middle Schooler went with the Orange Camo because camo is cool, especially in orange!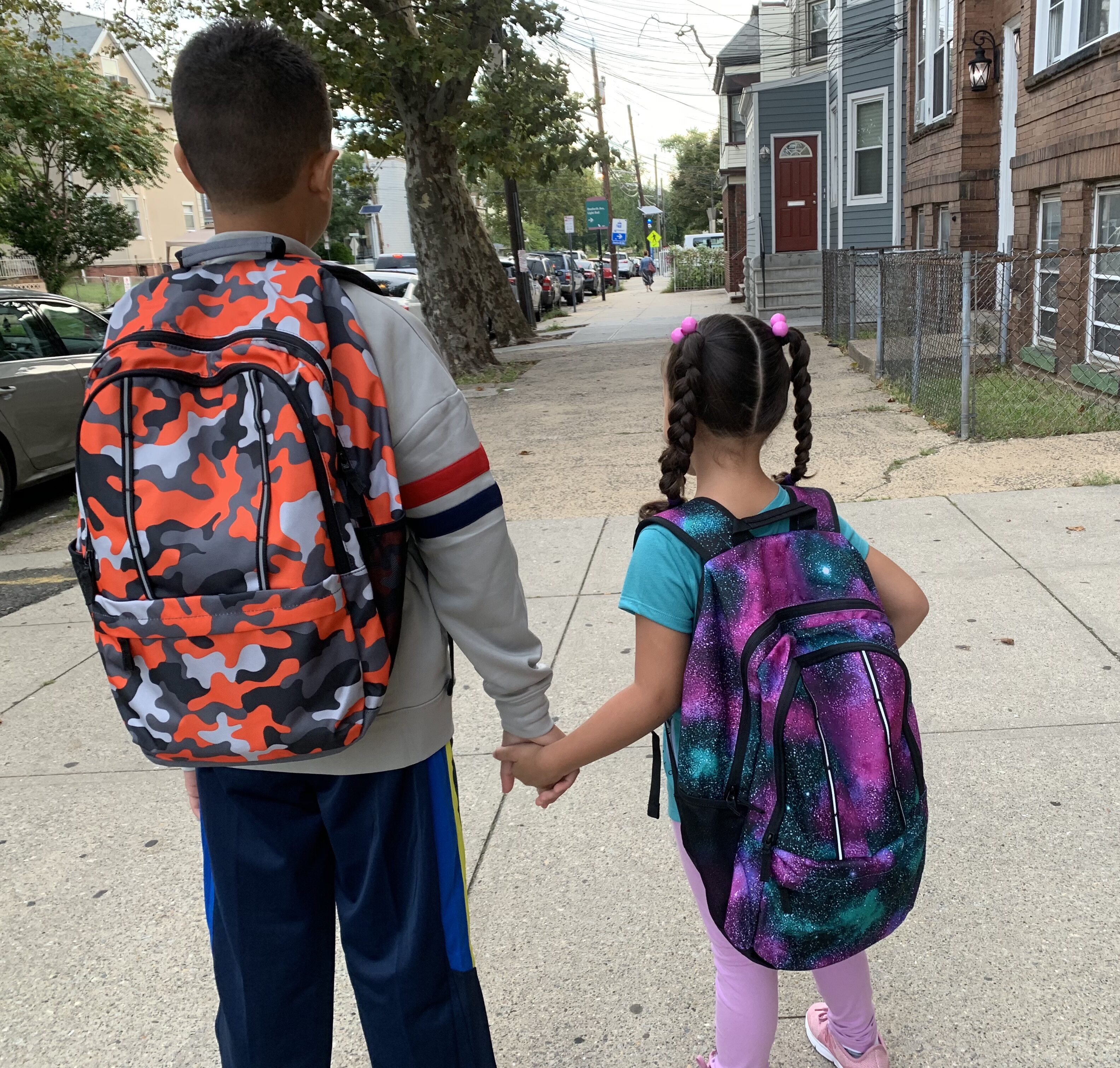 Each Kids ClassMate Backpack from Land's End includes a zippered main compartment, an interior folder pocket, and a zippered front pocket with enough room to pack up everything they need for school this year. I also love that each includes sturdy mesh side pockets for water bottles (which my kids always insist on carrying to school), padded straps, and an adjustable chest strap to help keep weight balanced and keep pressure off kids' shoulders (especially when carrying around all those heavy middle school books). Plus these backpacks are extra-durable, made from lightweight yet tough fabric so this mama knows they'll last all year long. Check out the Land's End website to see all the available styles. #LandsEndKids
Lunch Pets from Wicked Cool Toys
This year we went with a Lunch Pets lunchbox for my little one. Just perfect for her since she's a big girl now but still loves to have a huggable little buddy with her in school. Last year in pre-K she was allowed to bring along a little stuffed animal to school each day. It was her nap time friend and security blanket of sorts. Now that's she's in Kindergarten that's no longer allowed but no one said we couldn't sneak one in the form of a functional and totally adorable lunch bag.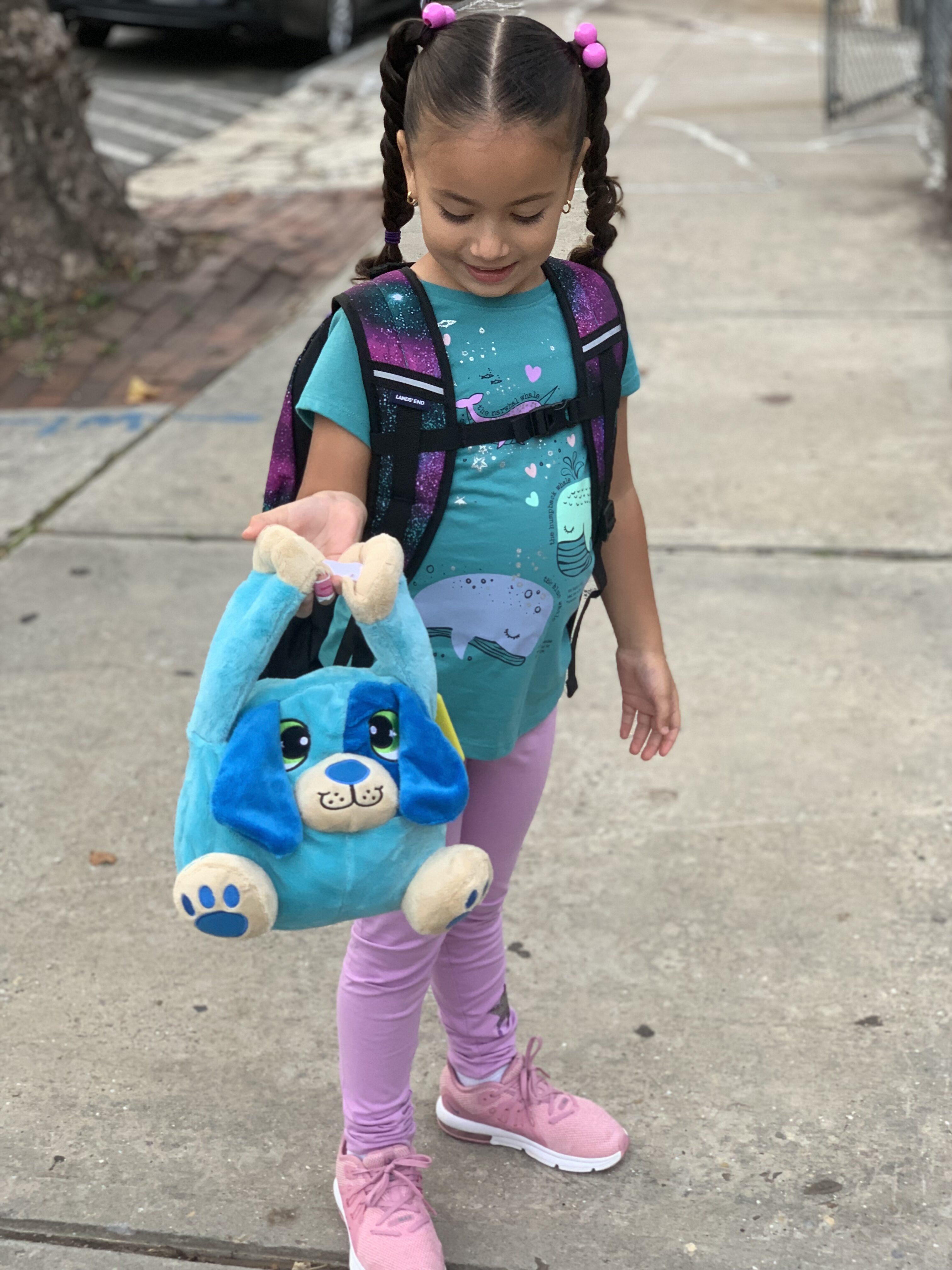 These new huggable, plush pals from Wicked Cool Toys are the perfect snacking companions for any kid on-the-go! From school to dance practice and everything in between, Lunch Pets are sure to keep kids smiling and their lunch tasty! My Kindergartener is such a picky eater and lunchtime has never been her favorite part of school. This year she's excited about lunch and looking forward to discovering what I've packed in her HungryPup Lunch Pet each day.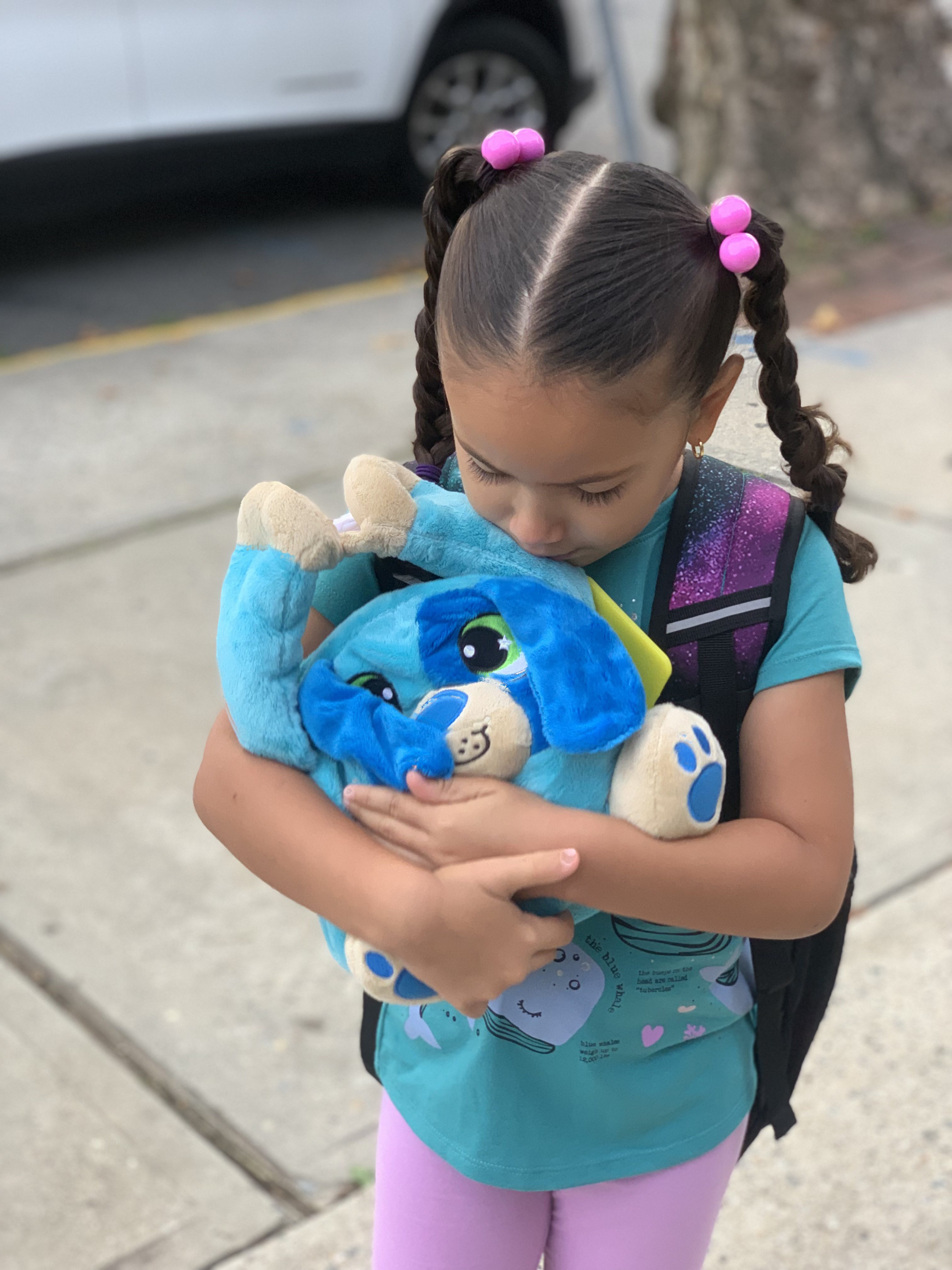 These adorable furry friends come in 4 styles – SnackyCat, Tumicorn, HungryPup and Munchosaur – and kids can pick their favorite cuddle buddy to spice up any lunchtime routine! I love that these machine-washable lunch bags feature an easy open flap to securely hold their food and insulated storage to keep lunch fresh. Lunch Pets are both cute and functional! The Pets paws even snap together to make a handle or attach to your kid's backpack.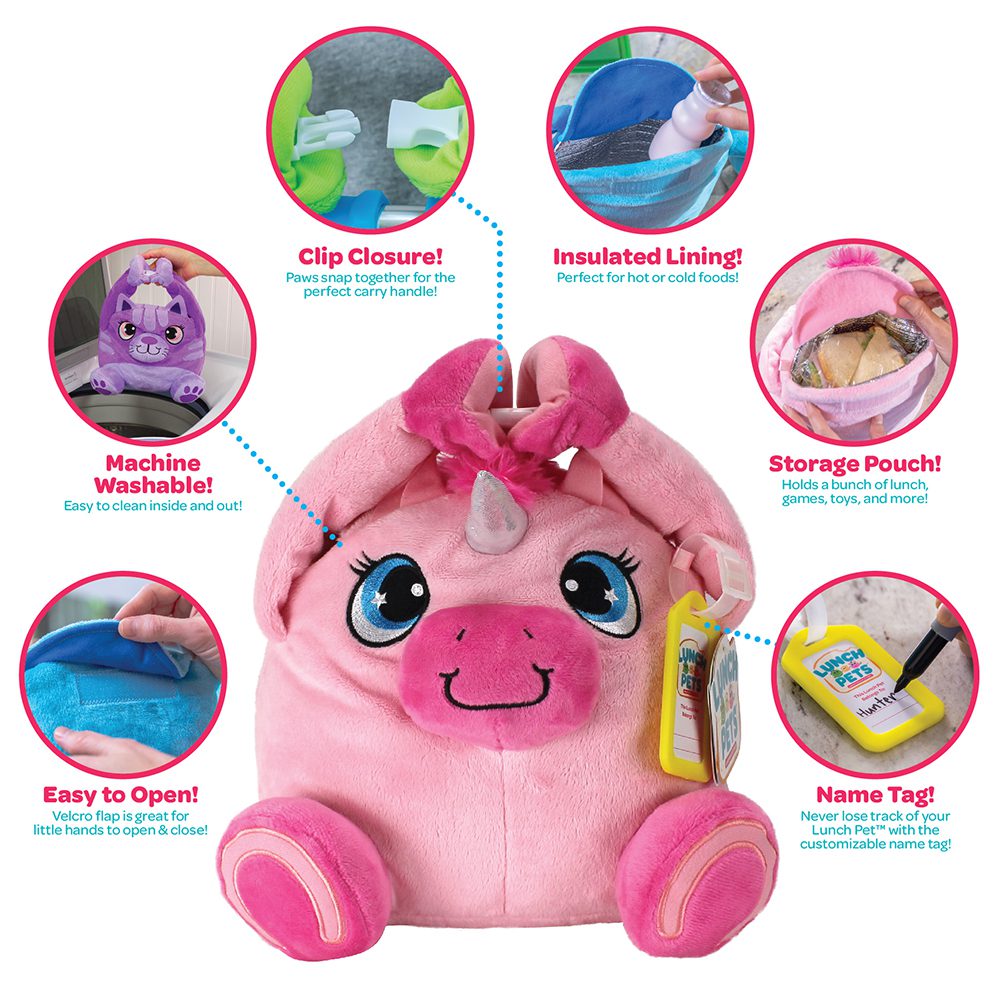 Lunch Pets are recommended for children ages 3 and up and are available at Amazon and www.lunchpets.com. But you might not even need to buy one! My little one loved this adorable lunch box so much that I decided to partner with our good friends at Lunch Pets to give one away to a lucky NYCTechMommy reader.
GIVEAWAY ALERT! Read on to the end of this post for your chance to win a huggable Lunch Pet for your kiddo!
Other Back to School Essentials For An Easy School Year
Middle School made back to school shopping so easy for me this year. Luckily my son's new school purchases all needed supplies and parents just pay a reasonable donation. I really need to thank the genius administrator that came up with that idea! One less kid to shop for? Yes, please!
Without having to worry about school supplies for my oldest I only had to focus on the needs of my Kindergartner. I kept it easy by shopping for most of her supplies on Amazon. Yes, I'm that mom!

Beside the usual composition marble notebooks and crayons that teachers regularly ask for, I also purchased some essentials that I knew would make learning new skills a little easier this school year. Aside from what I would send to school I also chose to purchase some essentials to keep on hand at home. These can help with homework, encourage my little one to practice new skills, and even combat boredom on non-school days.
Back to School Essentials for Little Learners
Learning shouldn't stop when kids leave the classroom. As an educator and mom I firmly believe that. That's why I'm always encouraging parents to foster learning and support their kids by engaging them in educational activities at home. I hope that the Amazon finds I'm about to share will encourage you to get involved in learning with your little ones, beyond the classroom.
I took Kindergarten curriculum and my daughter's needs into consideration as I searched for grade-appropriate Back to School essentials to purchase for her. These are great not only for Kindergarten learning but can fit well into learning for kiddos from pre-school to 2nd grade.
I selected fun math manipulatives to help her practice counting. Magnetic letters and a magnetic board to practice letter recognition and sight word vocabulary. Other essentials like Jumbo Wipe-Off Crayons and easy grip alphabet stampers for play doh (because every little kid LOVES play doh). Even fun books to read together and a colorful Melissa & Doug Magnetic Daily Calendar we can work on each day.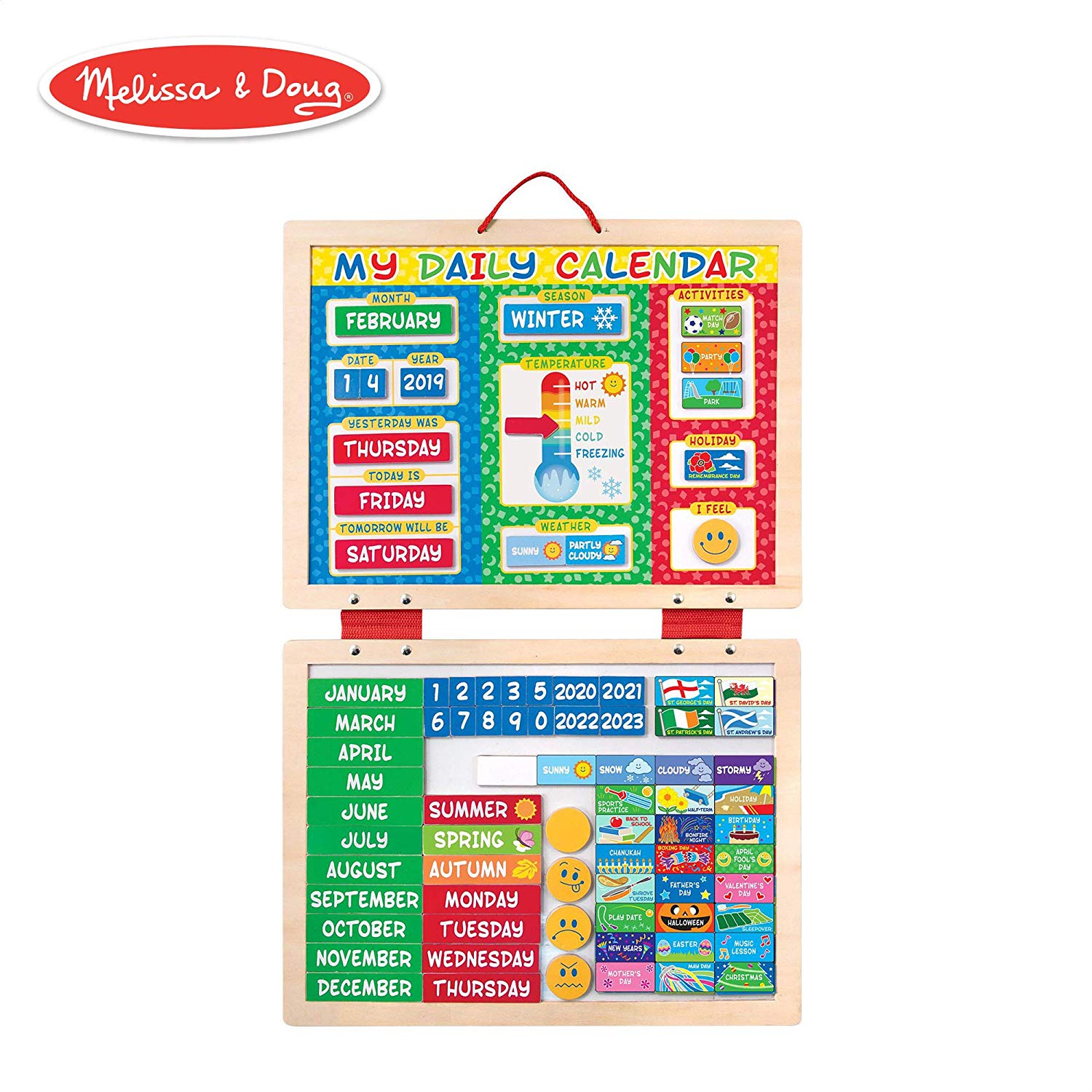 I also selected special pencils such as the Ticonderoga My First Pencil that are perfect for little hands and pencil grips that will make learning to write a bit easier for my little one since her pencil grip and handwriting is still something she still needs to really work on. And let's not forget properly spaced writing paper for beginning writers and a 2 sided dry erase board for hand writing practice. But I must confess. I probably went a bit overboard and did a little too much back to school shopping on Amazon. #sorrynotsorry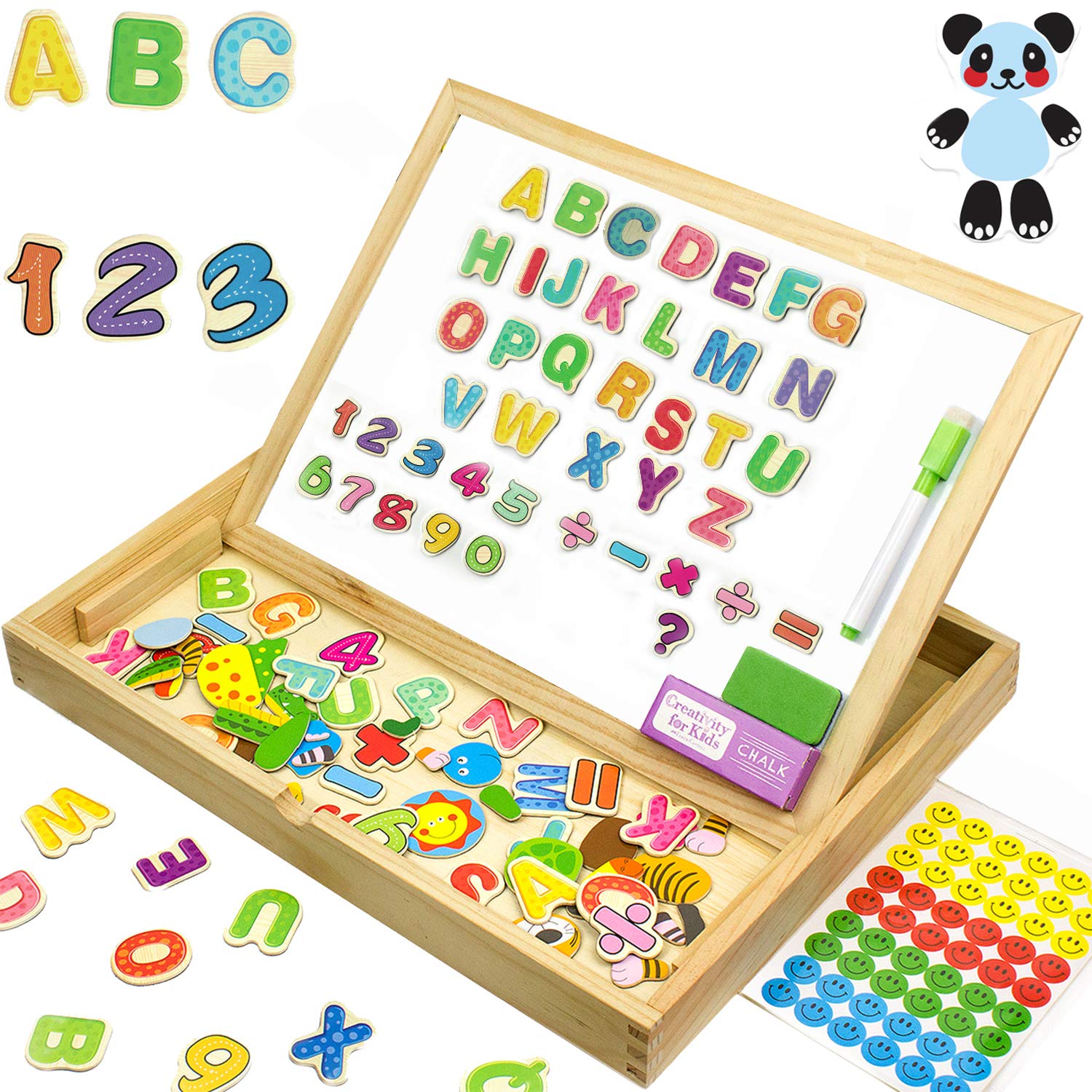 You can check out what else I purchased by visiting my Amazon storefront and browsing through my Back to School idea list. You might find some must-haves for your own little learner!
Wishing you and your kiddos the most successful school year!
How to Enter to Win Your Very Own Lunch Pet
Leave a comment letting me know why you would love to win your own Lunch Pet for back to school! Comment must be completed before other entry options are counted. NOTE that this giveaway is for (1) Lunch Pet lunch box (valued at $20). This giveaway starts September 6th at midnight EST and ends September 23rd at midnight EST. Entrants must be USA residents and at least 18 years old. One winner will be randomly selected by rafflecopter.com from all qualifying entries and contacted via the email they provide. The email will come from [email protected]. The winner has 48 hours to respond or a new winner will be chosen. Good Luck!
Click here to ENTER THE GIVEAWAY using Rafflecopter!
You May Also Like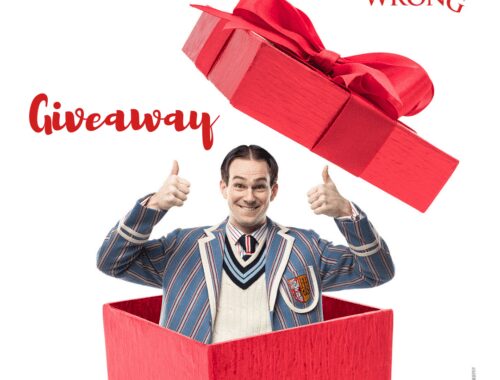 January 27, 2020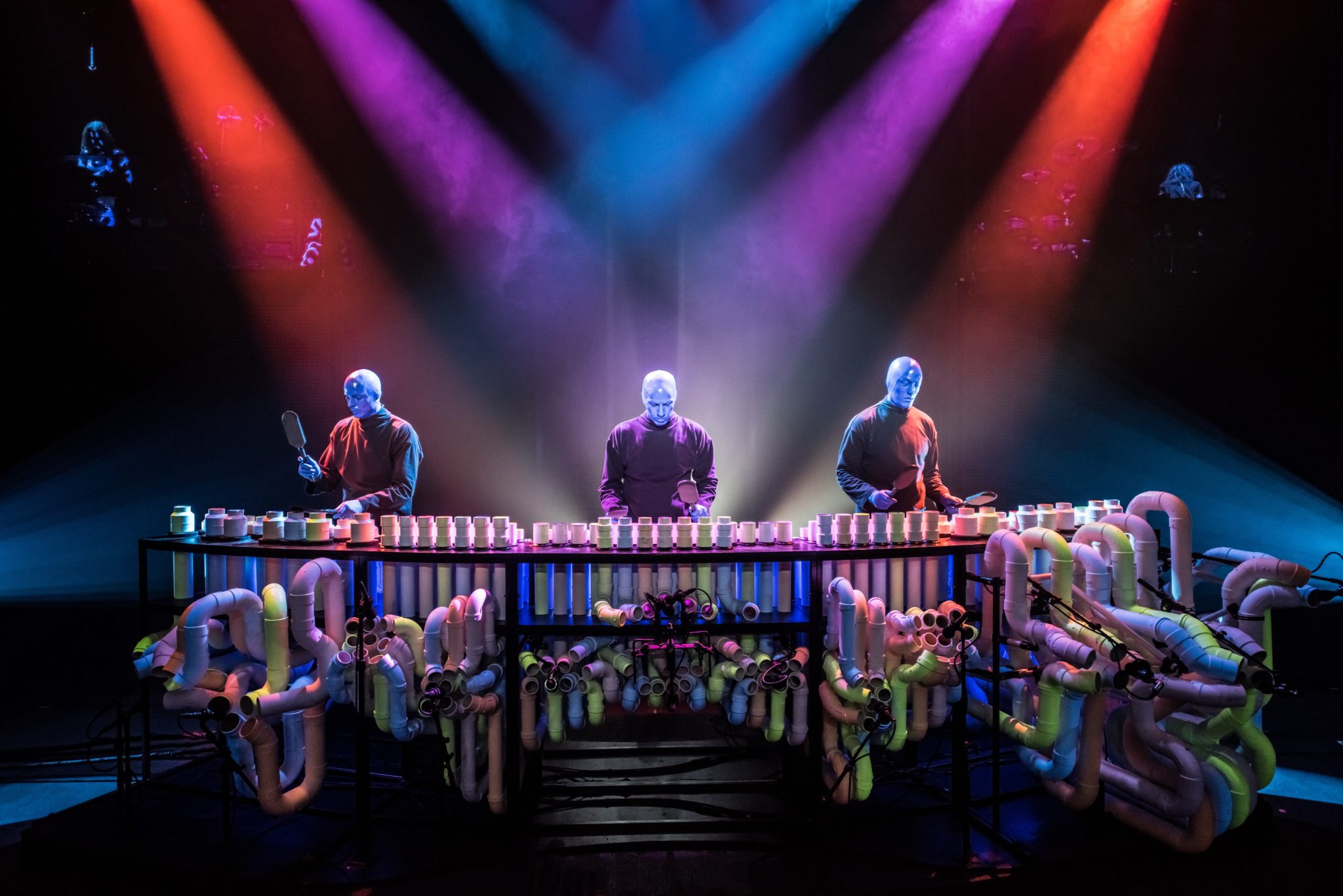 October 3, 2017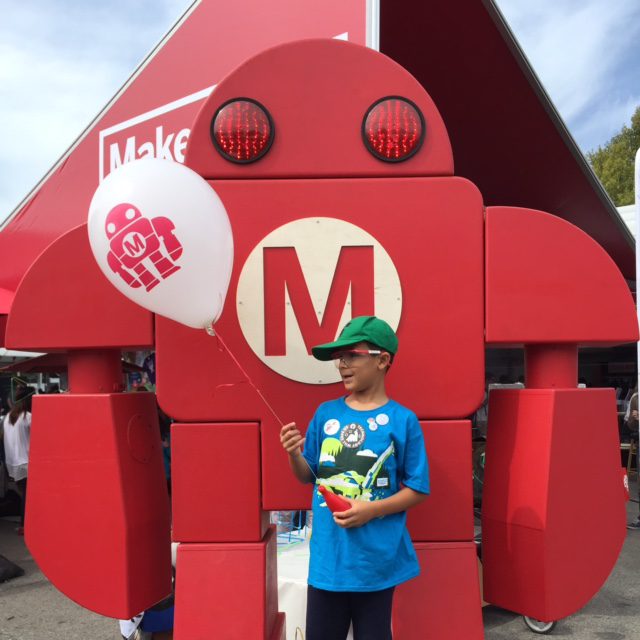 August 2, 2018