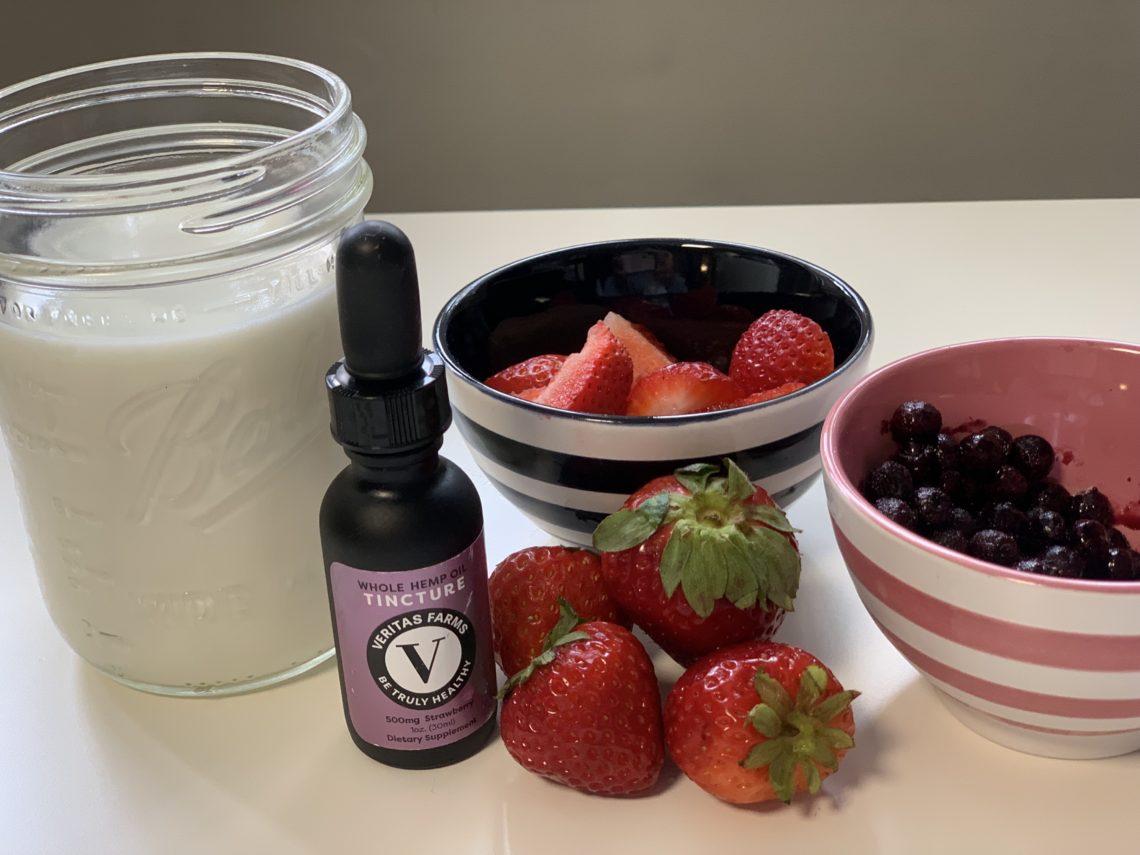 Easy CBD Berry Strawberry Smoothie + Benefits of Using CBD
It's no longer a secret that taking CBD daily can help you reap numerous health benefits. CBD is the new buzz in wellness products. You may already be using a CBD tincture, but putting drops under your tongue eventually gets boring. Or maybe you've never heard of CBD and are wondering how its use can benefit you. Reason why today I thought I'd share with you how I get my mornings started with an Easy CBD Berry Strawberry Smoothie. It's a great way for me to kick start my morning with a little power boost that keeps me going for the rest of the day. As a busy mom and a chronic pain warrior, I'm always in need of that extra boost!
What's even better is that I have a great GIVEAWAY to share with you at the end of this post. As well as a discount code so you can try my favorite CBD products for yourself. Read on to the end of this post to learn more!
This is a sponsored post in partnership with Veritas Farms. All thoughts and opinions are my own.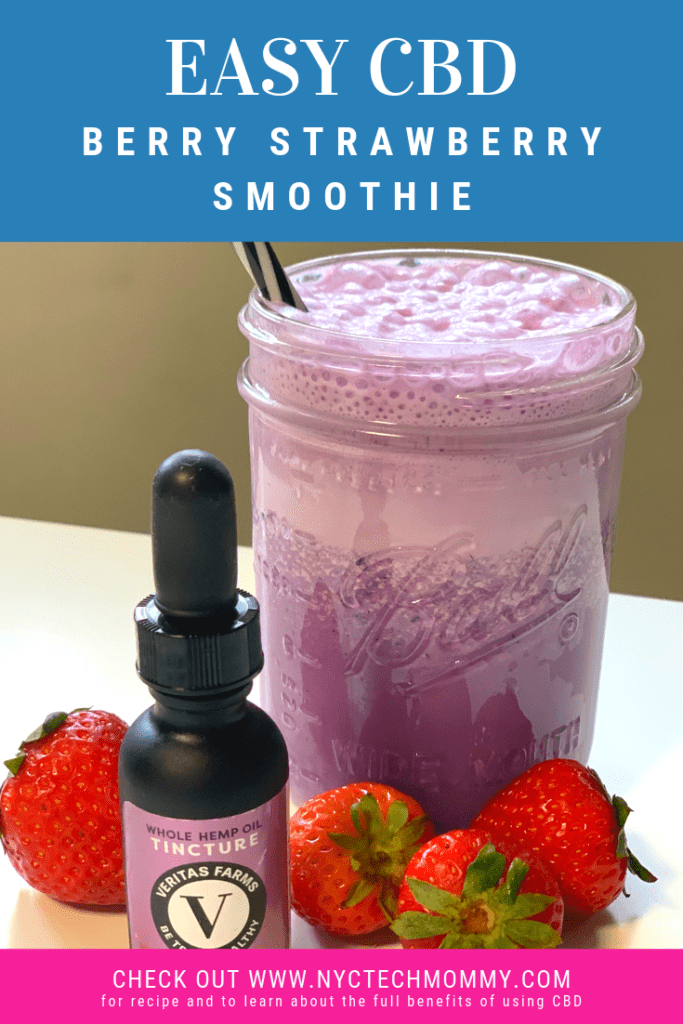 Rather than pouring CBD oil drops under my tongue, I just add my desired dosage of CBD to my favorite smoothie recipe. I love berries so I use a CBD tincture from Veritas Farms in strawberry flavor. I drop my CBD dose into my favorite Berry Smoothie Recipe and I load up first thing each morning before my hectic day gets going.
Fruit smoothies with the right ingredients can nourish your body with essential nutrients, address specific nutritional needs and even help prevent and treat illness and inflammation so you can feel better and stronger at the start of each day. Adding full spectrum hemp oil or CBD to your morning smoothie can add even more nutritional benefits!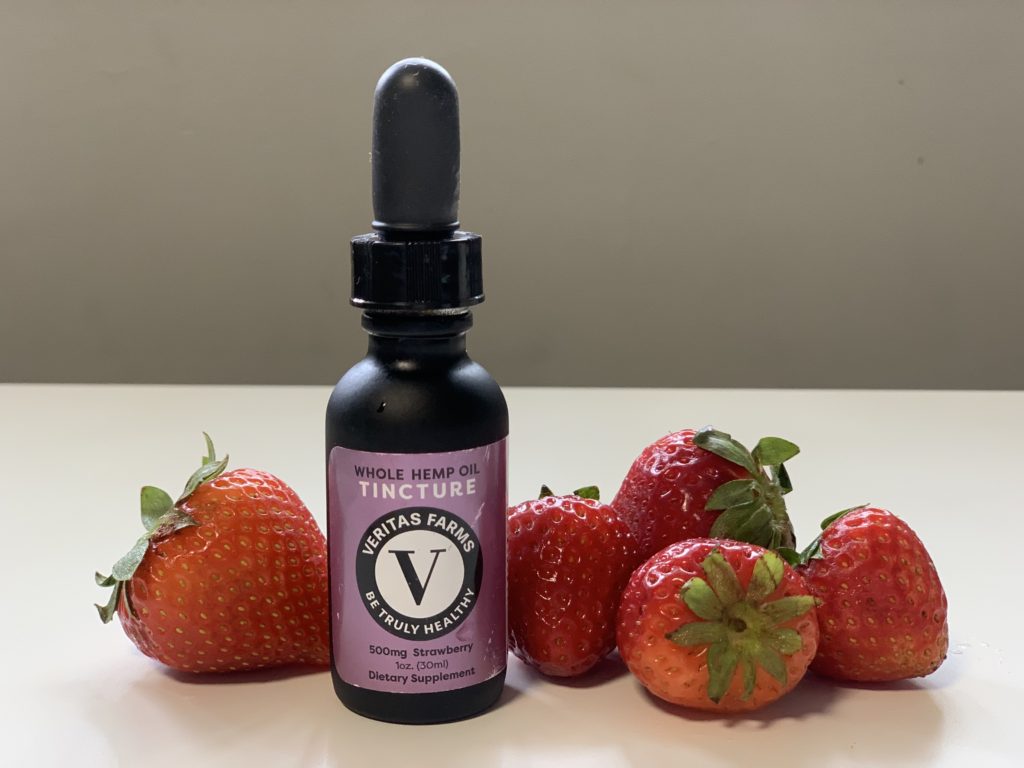 Include CBD in your favorite smoothie!
As I mentioned before, I love starting my day with an Easy CBD Berry Strawberry Smoothie. It's my favorite smoothie recipe because I love berries, plus they're packed with antioxidants. Berries offer amazing health benefits! They're also a great source of fiber and we all know that fiber is an important nutrient for a healthy digestive system.
Still, you don't have to limit yourself! You can add CBD to any type of smoothie. Try different fruits, veggies, a combination of both! Just remember that the best smoothie concoction, no matter which you choose to start your day with, should always include full spectrum hemp oil or CBD to maximize your health, energy, and well-being!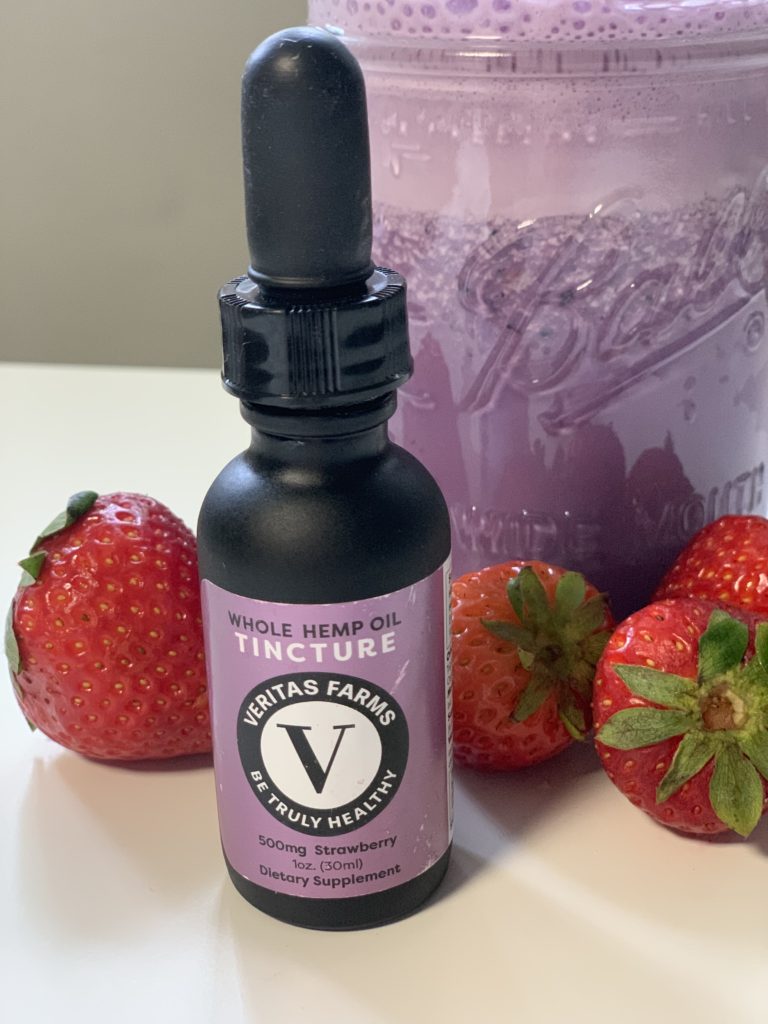 I love to use CBD oils, like Veritas Farms Full Spectrum CBD Tincture, because it contains concentrated herbal extracts that are absorbed through my digestive tract. They also come in a variety of flavors and potencies. Veritas Farms offers tinctures in flavors such as citrus, watermelon, peppermint, strawberry, or unflavored. This full spectrum CBD oil can be dropped under the tongue or added to food or beverages, perfect to include in a smoothie. Today I'm adding my favorite Veritas Farms CBD Tincture in strawberry flavor to my favorite Easy Berry Strawberry Smoothie recipe.
Easy CBD Berry Strawberry Smoothie
Ingredients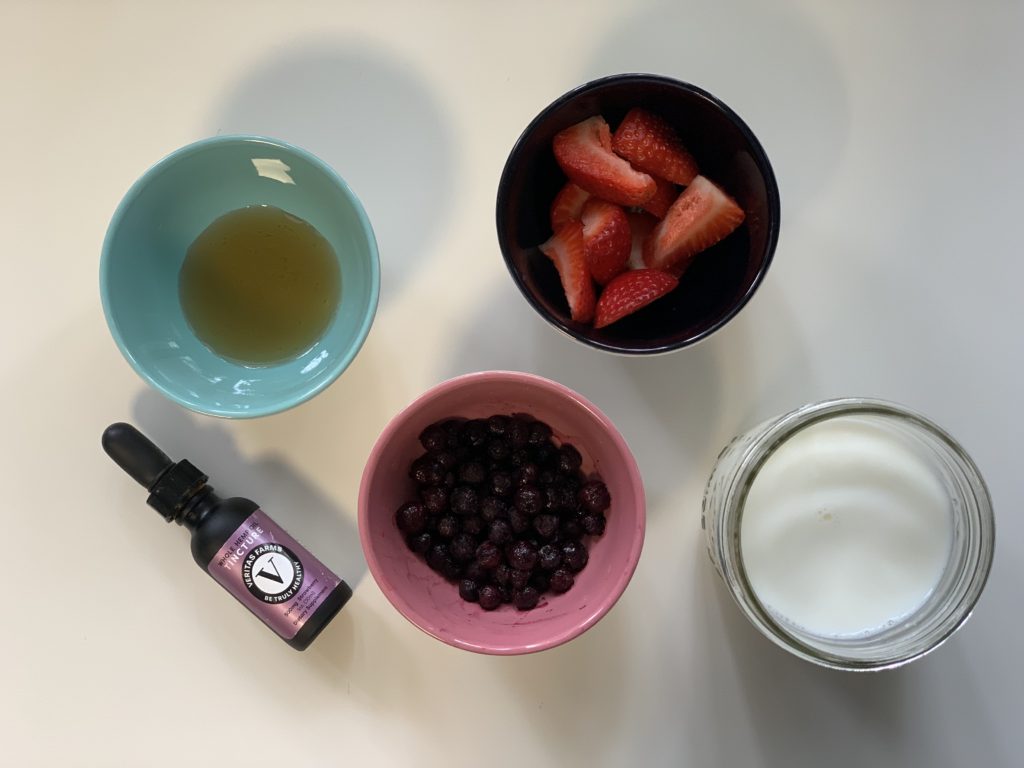 This is an easy recipe. Just blend all the ingredients together using your blender. You can add the ice in with all the ingredients when blending or just add a few cubes into your glass. Either way, just pour the blended smoothie into your favorite glass and enjoy!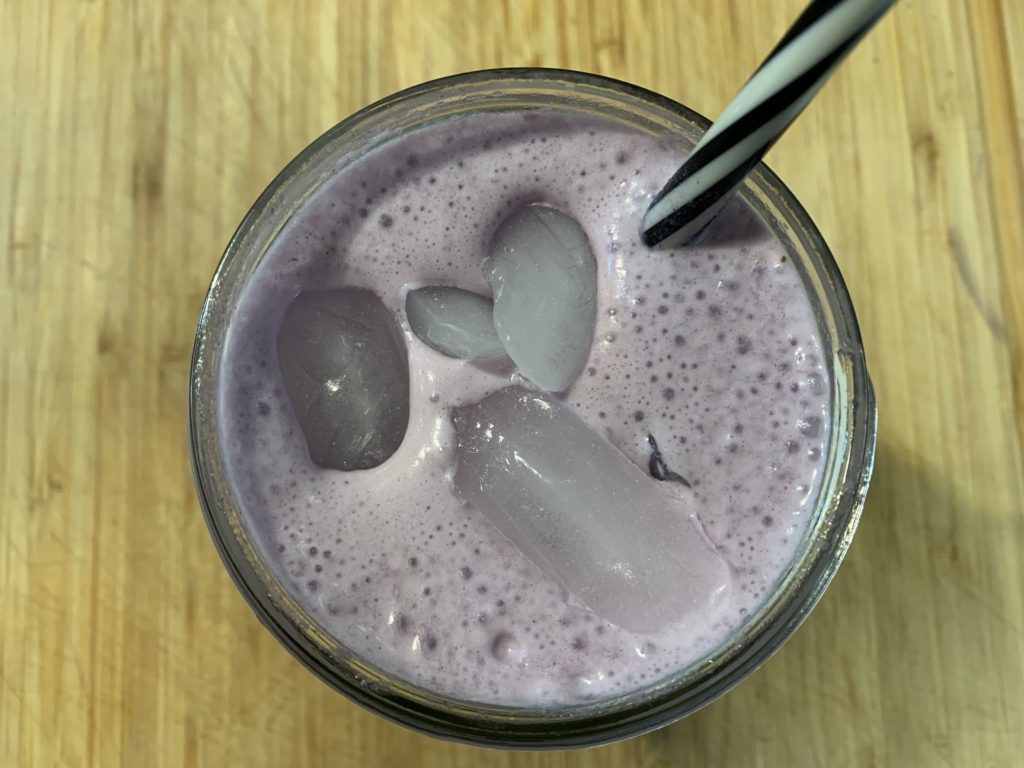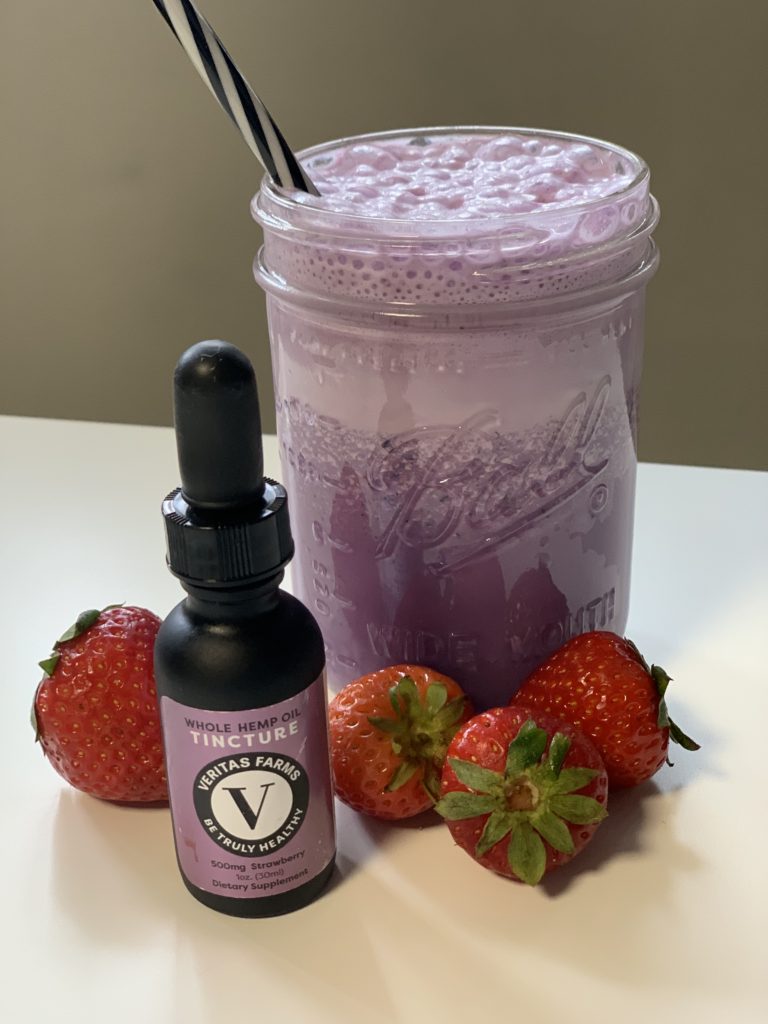 But if you've never used CBD before you might be wondering, what is CBD? How does it work and why should I try it?
What is CBD?
CBD, short for cannabidiol, is a chemical compound found in the cannabis plant. Unlike tetrahydrocannabinol (or THC) also found in cannabis, CBD is not psychoactive. In other words, it doesn't make you high (like THC does). CBD is a naturally occurring substance that can give you a feeling of relaxation, calm, and wellness. CBD is currently used in oils, lotions, balms, and edibles like gummies or baked goods.
You should also know that full spectrum hemp oil, like those in the high-quality CBD products I like to use from Veritas Farms, are extracted from the flowers and leaves of hemp plants.
How does CBD work with my body and what are the benefits?
Our bodies have a system known as the endocannabinoid system or ECS. Not much was known about this part of our bodies until recently when scientists began to explore and better understand how our endocannabinoid system works — including how a healthy endocannabinoid system can impact our entire body and its well-being.
Our endocannabinoid system (ECS) naturally produces cannabinoids but sometimes our bodies don't produce enough of it. That's were CBD comes in. CBD interacts with the receptors in our brains and immune system. We already know that chemical signals are passed between different receptors in our bodies and these regulate things such as mood and pain in our bodies. An easy way to supplement our ECS is by using cannabinoids from hemp plants (known as CBD).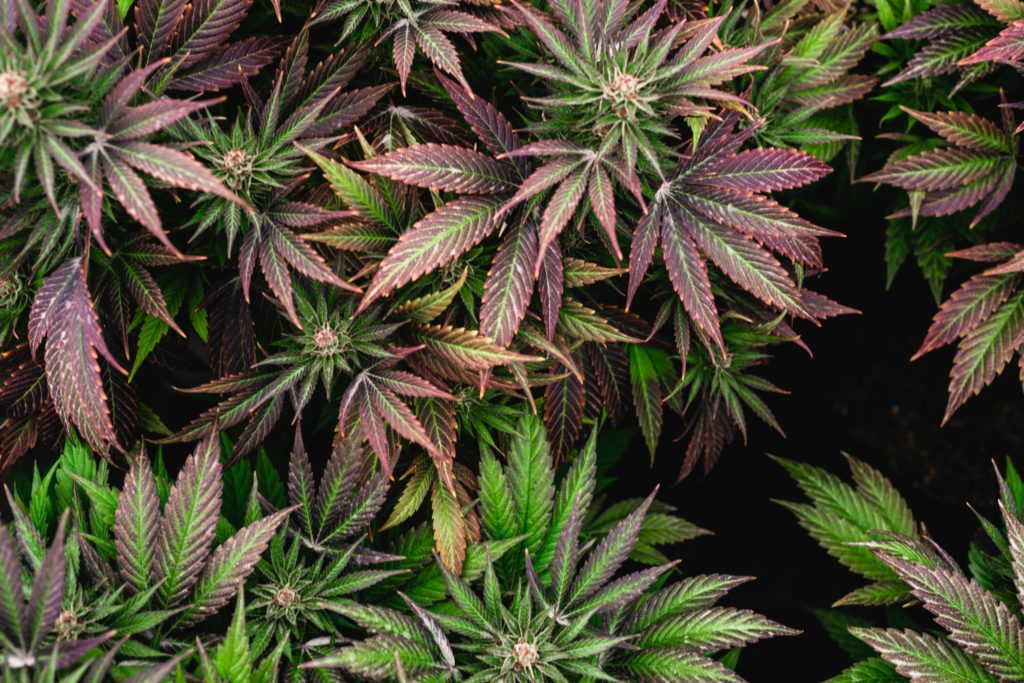 CBD works great at providing relief for chronic pain, insomnia, and even anxiety (without the need for habit-forming medications that can lead to substance abuse). But that's not all! There are so many benefits and uses of CBD. You may hear about Cancer patients using it to help relieve symptoms of vomiting and nausea from chemotherapy. Studies and promising research has also suggested that cannabis-based medicine may work well in the treatment of several conditions that cause pain, including rheumatoid arthritis and fibromyalgia. CBD can reduce joint pain and inflammation.
What exactly is the difference between marijuana and hemp?
Often the terms cannabis, marijuana, and hemp are all lumped together and you may hear them used interchangeably. However, these terms are not the same. The cannabis plant has two primary species — hemp and marijuana. Both of them contain CBD, but there is a much higher percentage of it in hemp, which may also contain very small levels of THC (less than 0.3%), compared to the much higher levels of THC found in marijuana.
It is possible that CBD products you purchase may contain very small amounts of THC. My favorite Veritas Farms CBD products contain as little as 0.3% or less THC, which is federally legal nationwide (state laws may vary). The amount is so low that it will not cause you to feel high, but still allows you to reap all the benefits of the hemp plant.
Is Full-Spectrum Hemp Oil Legal? Although CBD is legal for medical purposes in all states, there are still many states that have specific guidelines regarding the use of marijuana and hemp. You may want to check your state laws before use.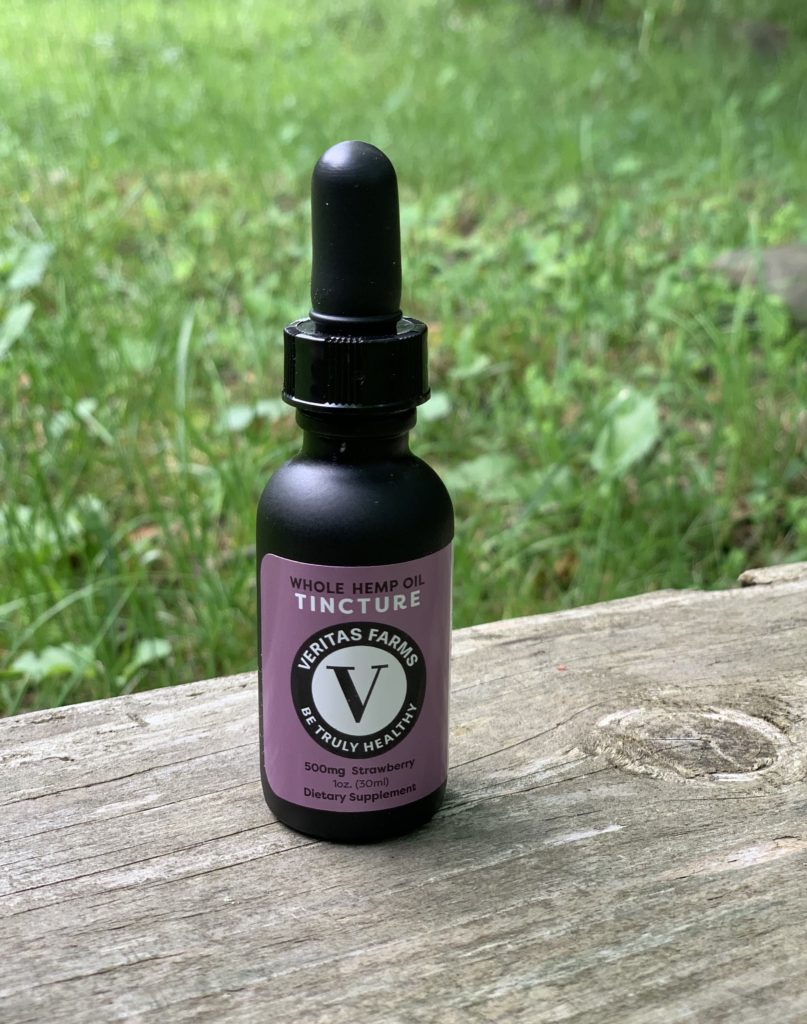 Okay, you may still be wondering but if CBD comes from the cannabis plant, will Cannabinoid oils get me high? Remember, as I mentioned before, CBD is the non-psychoactive portion of the cannabis plant. It has many health and medical benefits and won't get you high. Unlike THC (found in marijuana), CBD alone does not give users a high. Even when purchasing CBD products that contains very small levels of THC, these will not make you feel high.
In conclusion…
If you're a busy mom like me, looking to manage chronic pain, deal with symptoms of anxiety, or just seeking out a feeling of well-being. An easy CBD smoothie is a great way to start your day! Adding a few drops of a full spectrum CBD tincture, like the one I use from Veritas Farms, to your favorite smoothie each morning may be just the boost you need. By adding CBD to my daily self-care routine, I've been able to find relief (from my chronic pain) that lasts for hours and provides me with the feeling of wellness and calm that I need to get me through my day.
Drink up! Cheers!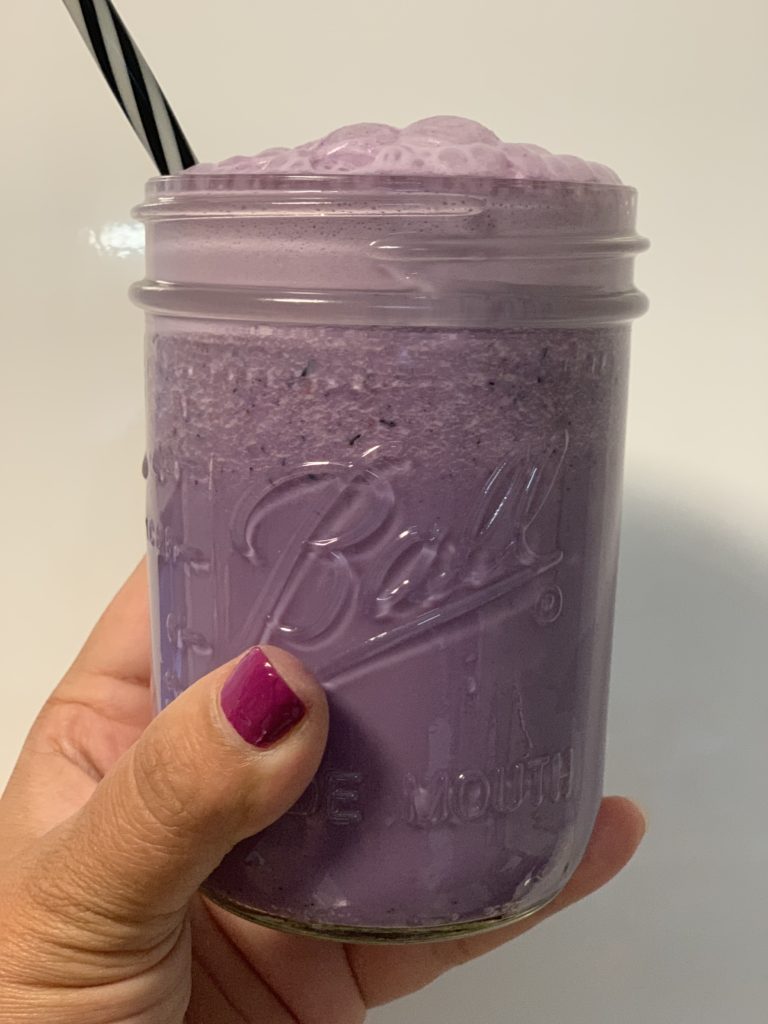 Now click here to learn even more about how I use other CBD products to help me stay well on a daily basis.
How to Enter to Win CBD Products from Veritas Farms
Leave a comment letting me know why you would love to win your own Veritas Farms CBD products! Comment must be completed before other entry options are counted. NOTE that this giveaway is for two product prize packages (valued at $150 and $75 accordingly). Two winners will be selected and each will have the opportunity to select $150 and $75 worth of Veritas Farms CBD products, accordingly. This giveaway starts July 24, 2019, at midnight EST and ends August 24, 2019, at midnight EST. Entrants must be USA residents and at least 18 years old. Two winner will be randomly selected by rafflecopter.com from all qualifying entries and contacted via the email they provide. The email will come from [email protected]. The winner has 48 hours to respond or a new winner will be chosen. Good Luck!
Enter using the Rafflecopter below.
You May Also Like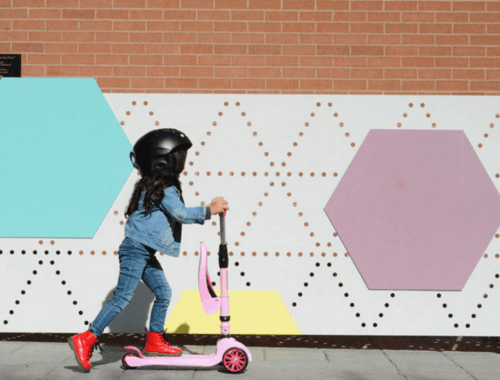 January 29, 2020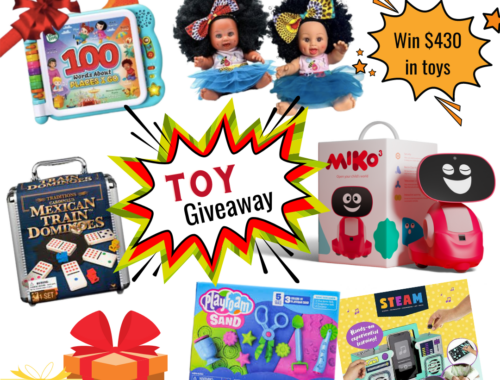 November 10, 2022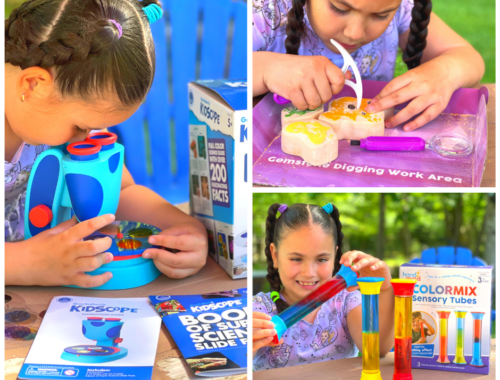 June 14, 2021