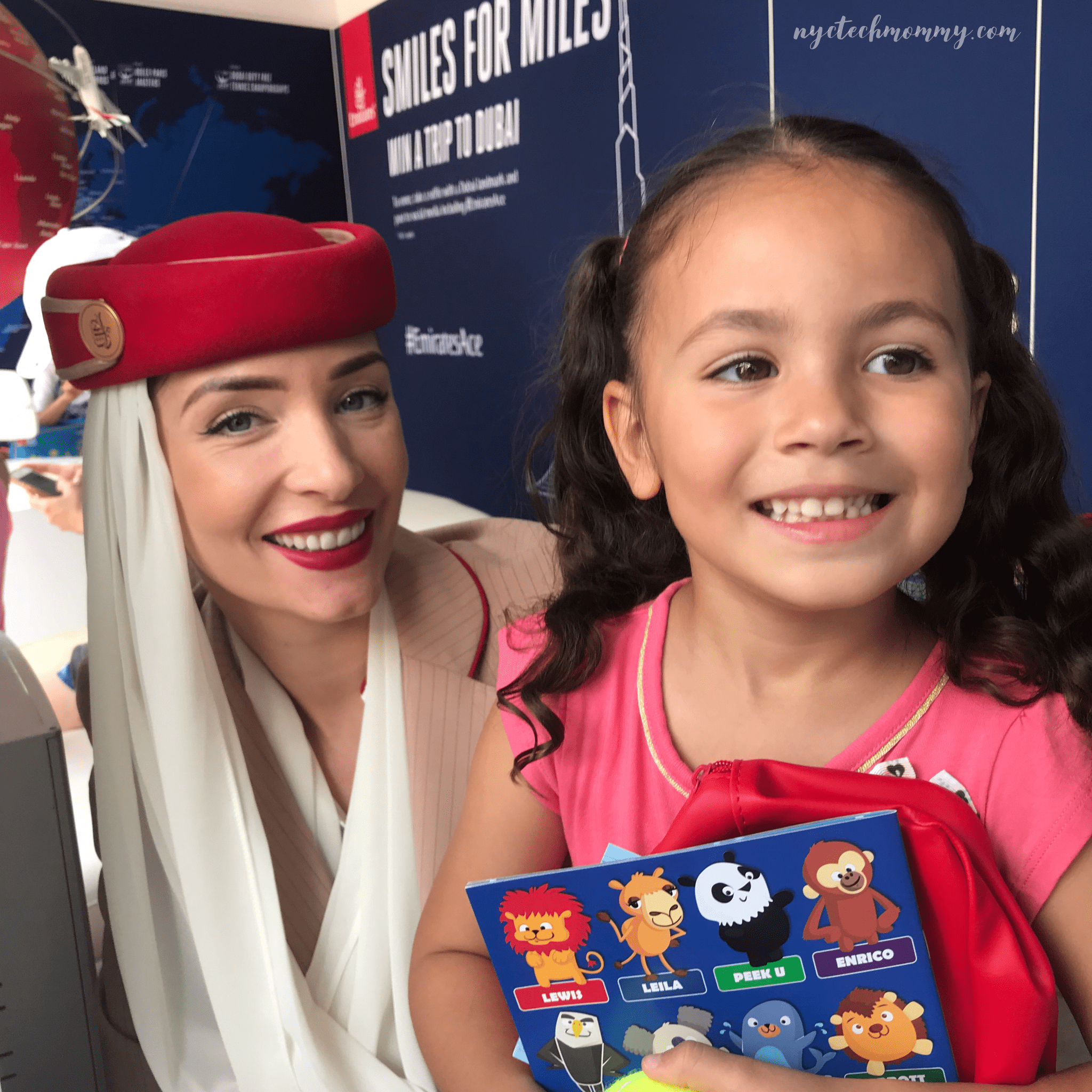 US Open with Emirates and Family Friendly Flying
Have you been following the US Open? Recently my family had the privilege of being invited by US Open sponsor Emirates Airline to attend Arthur Ashe Kids Day and we enjoyed some time at the Emirates suite. I was also stoked to learn all about Emirates and family friendly flying and I wanted to share all of it with you today!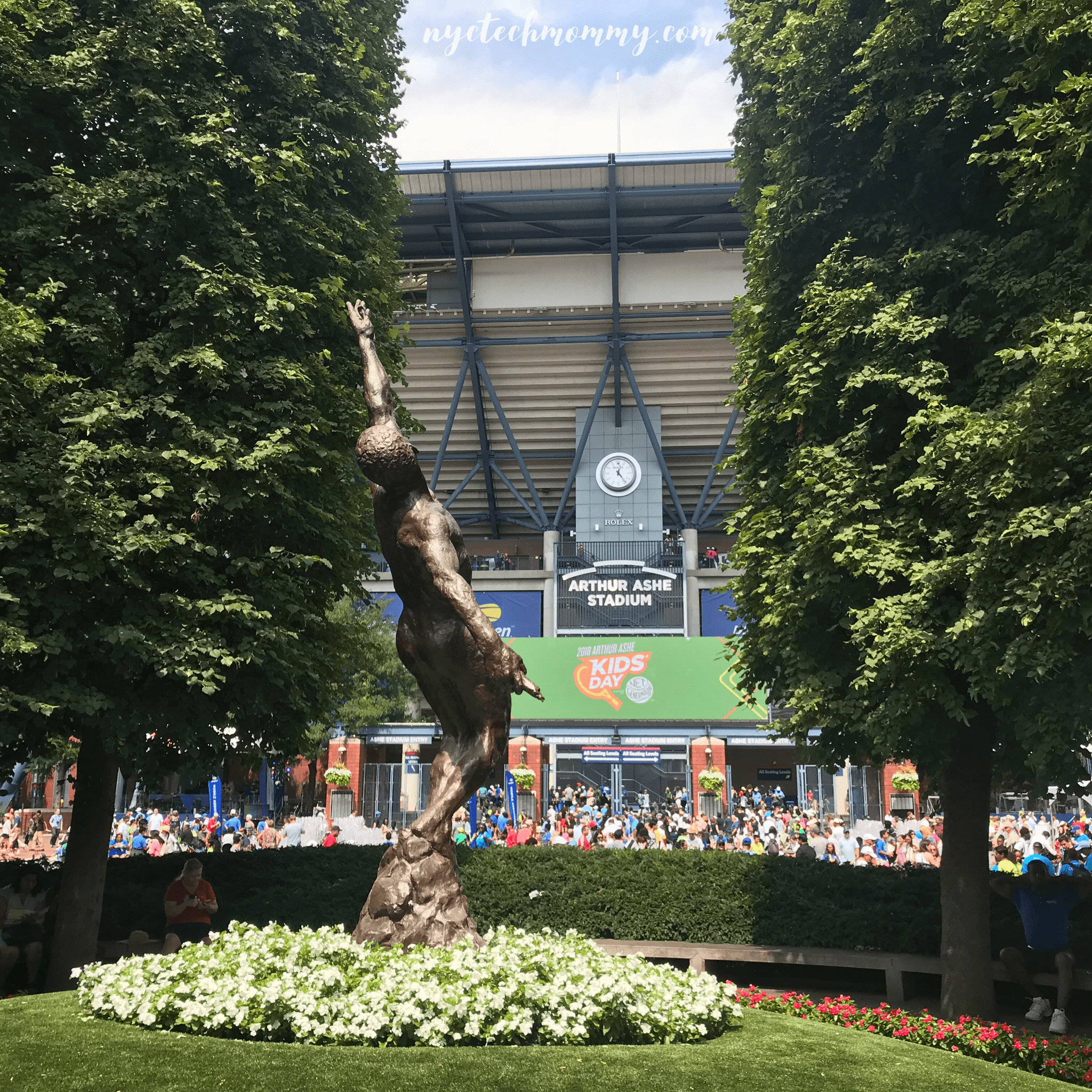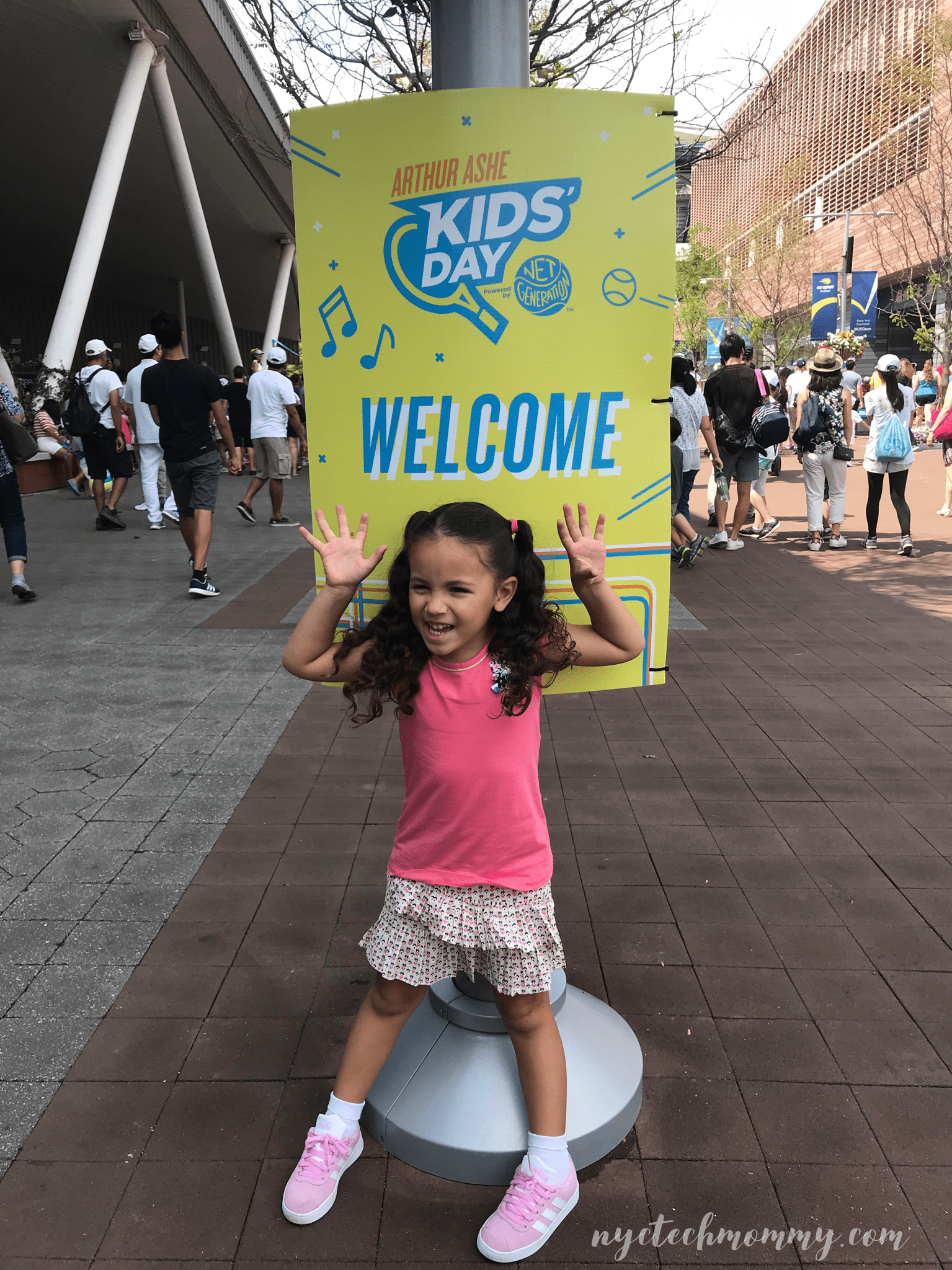 It was so much fun to meet the Emirates mascot, participate in Emirates activities and watch entertaining tennis challenges and musical performances. We enjoyed great views and super sweet treats at the Emirates Suite during Arthur Ashe Kids Day!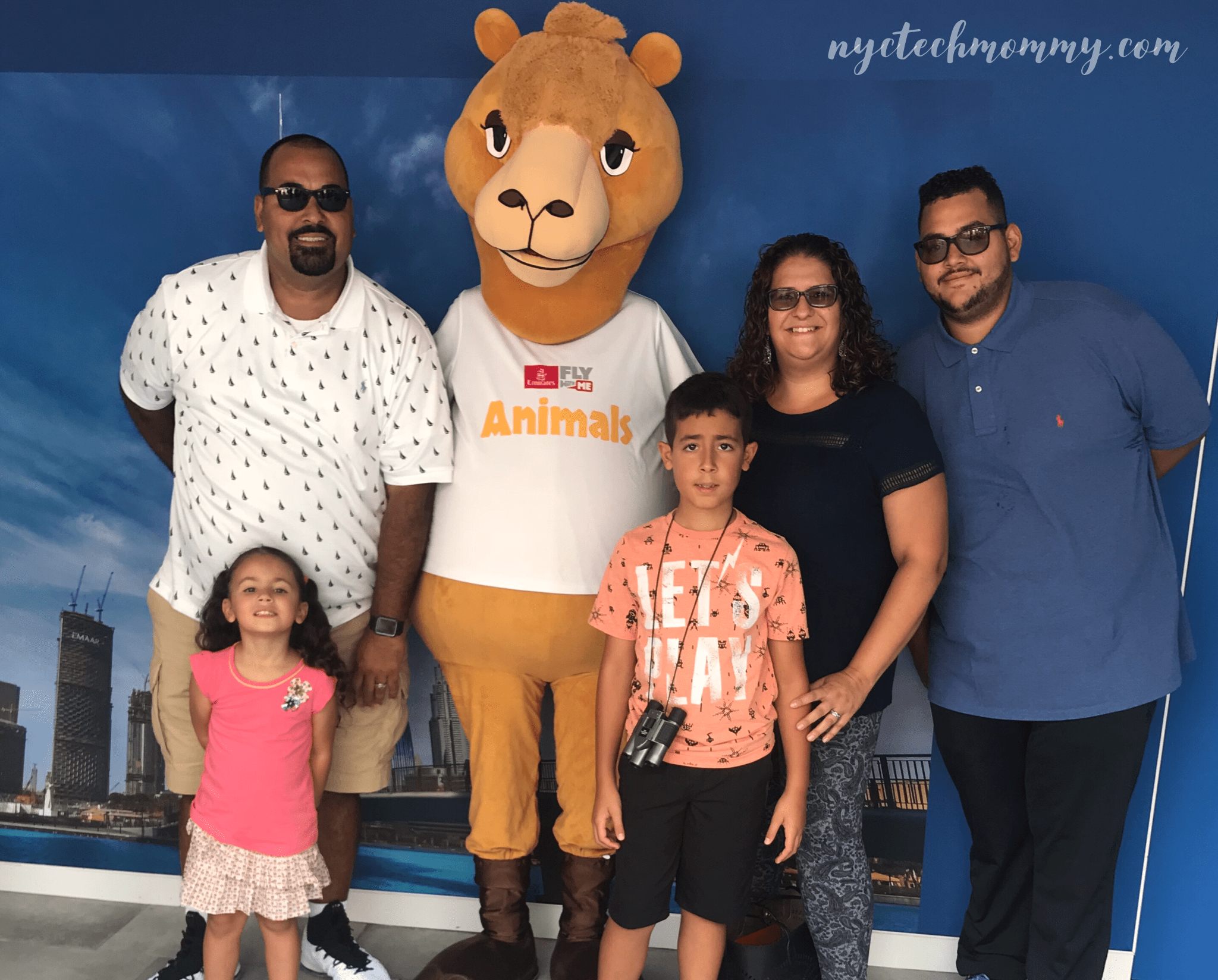 What my kids didn't realize is that they were getting the unique Emirates Airline treatment, just as if we were traveling with this family friendly airline.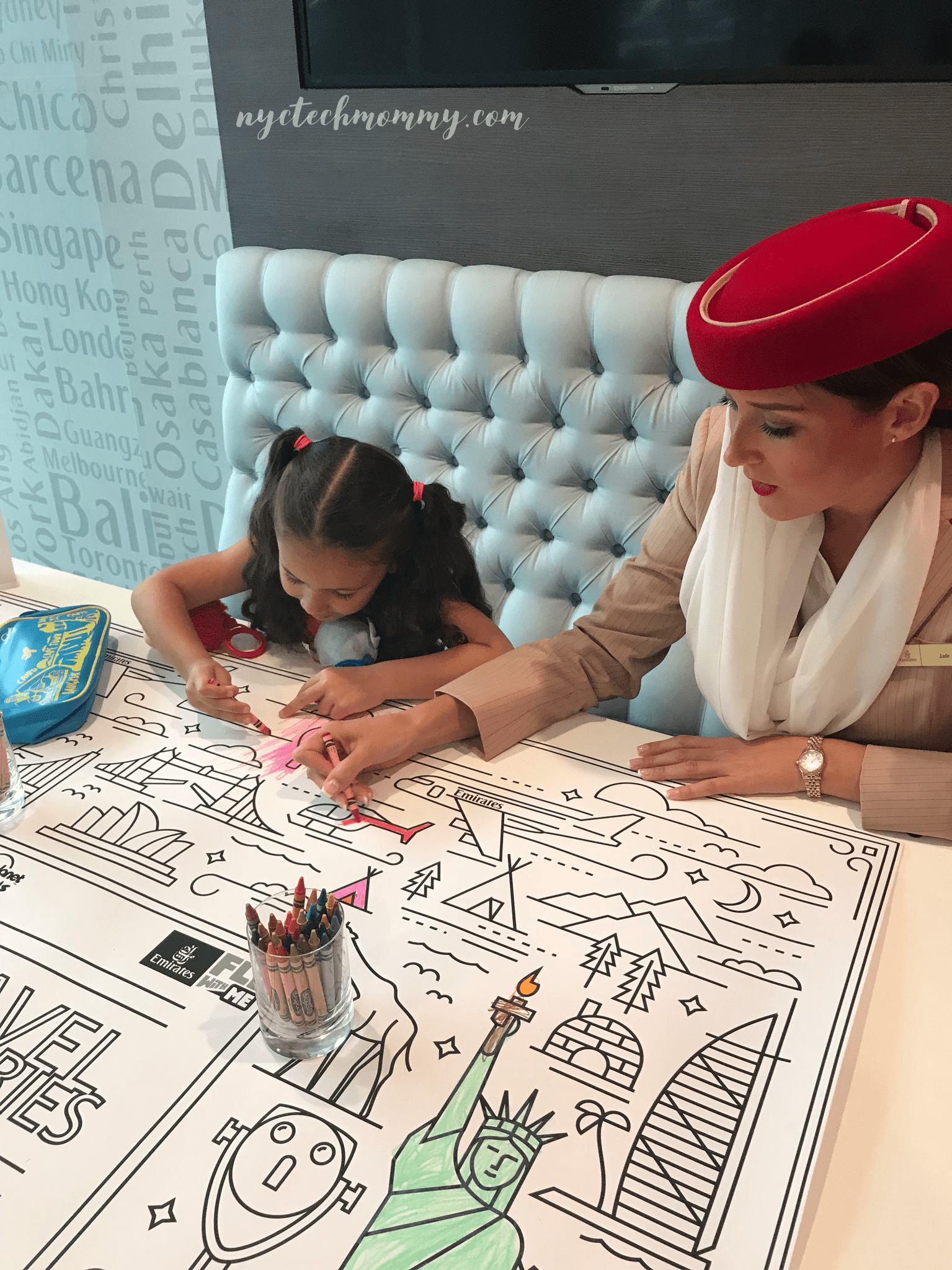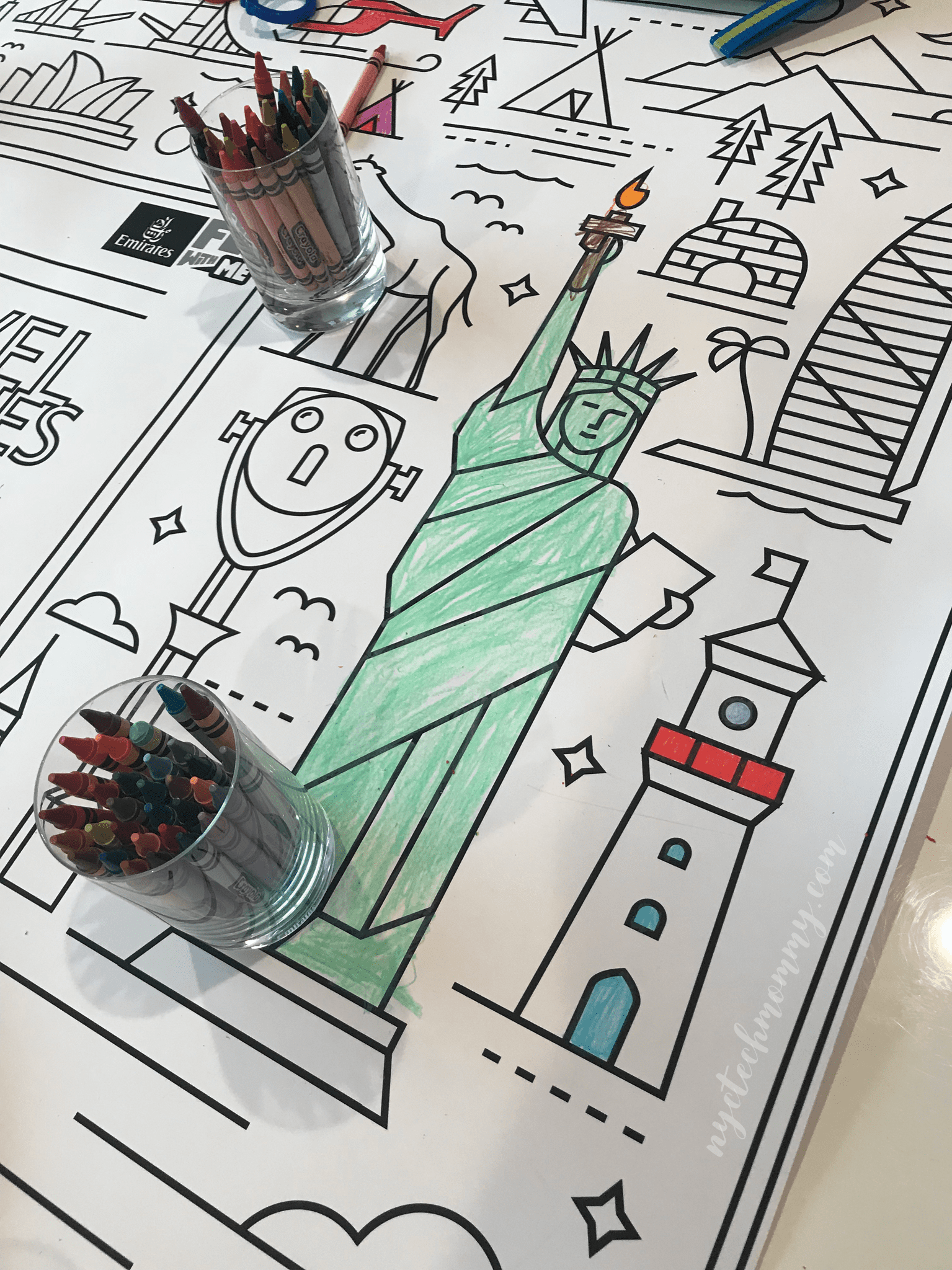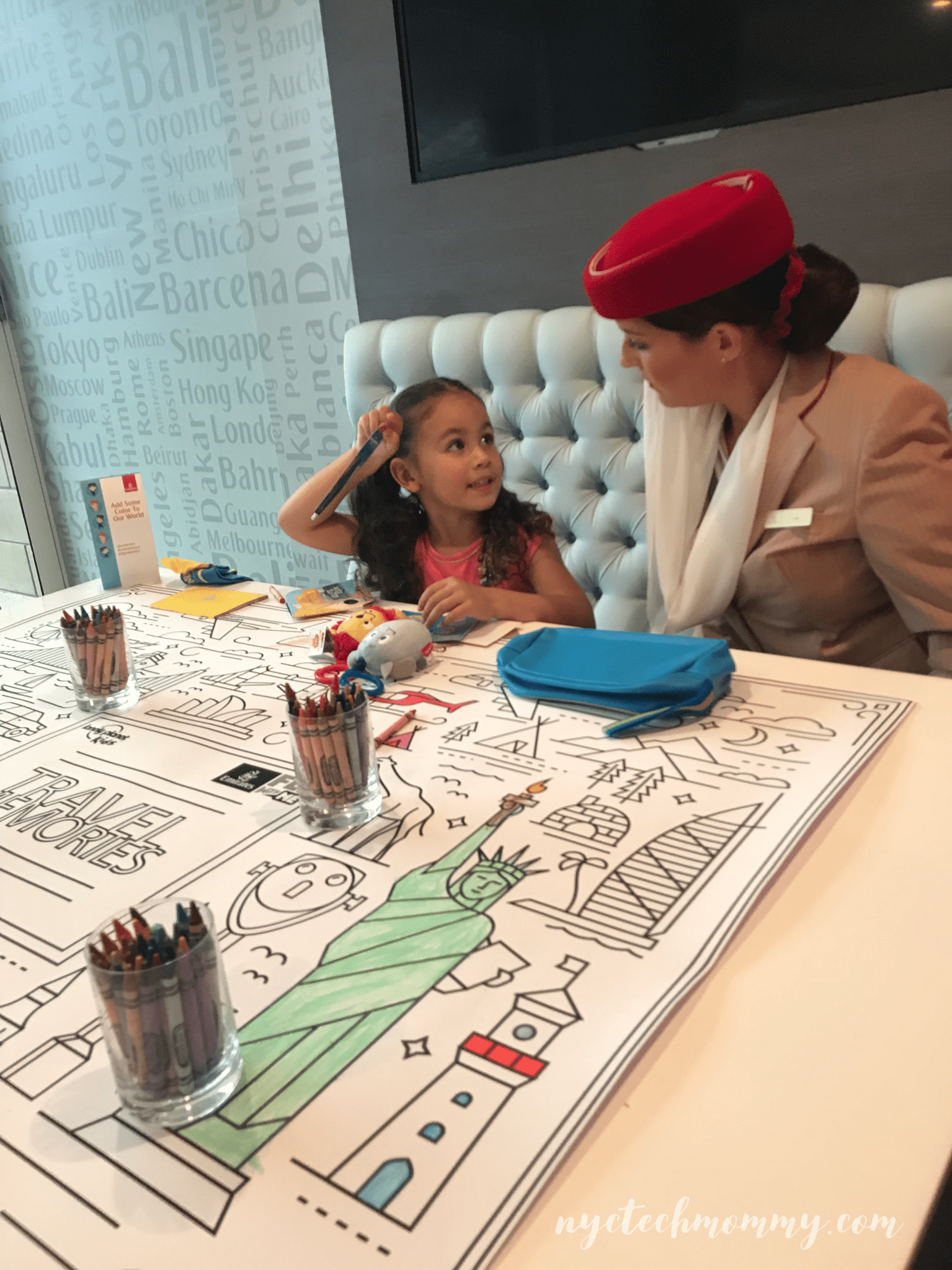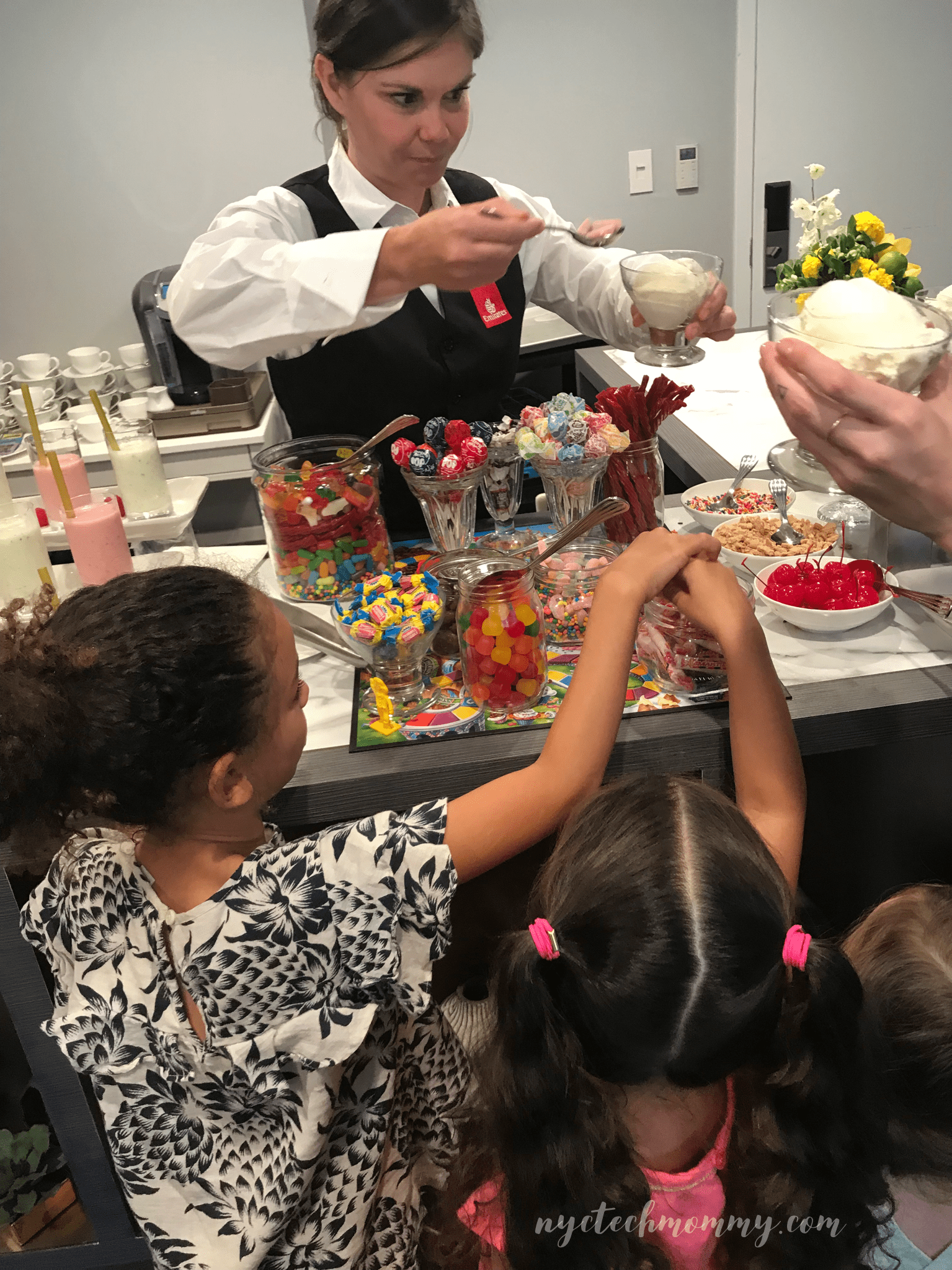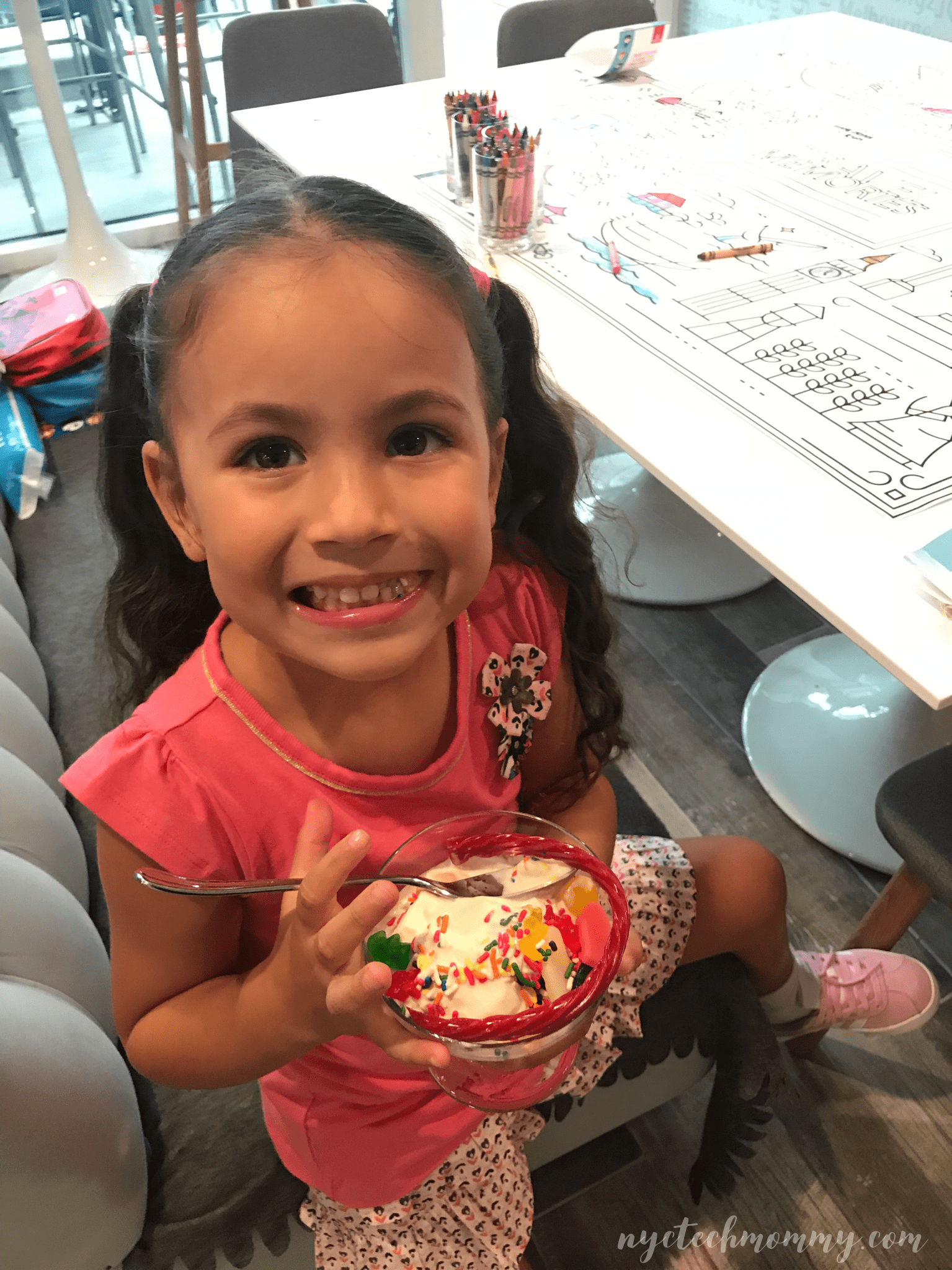 Of course watching Serena Williams on the court with the kids was a huge highlight for us! But for me another big highlight was learning all about Emirates Airline and their special offerings for traveling families.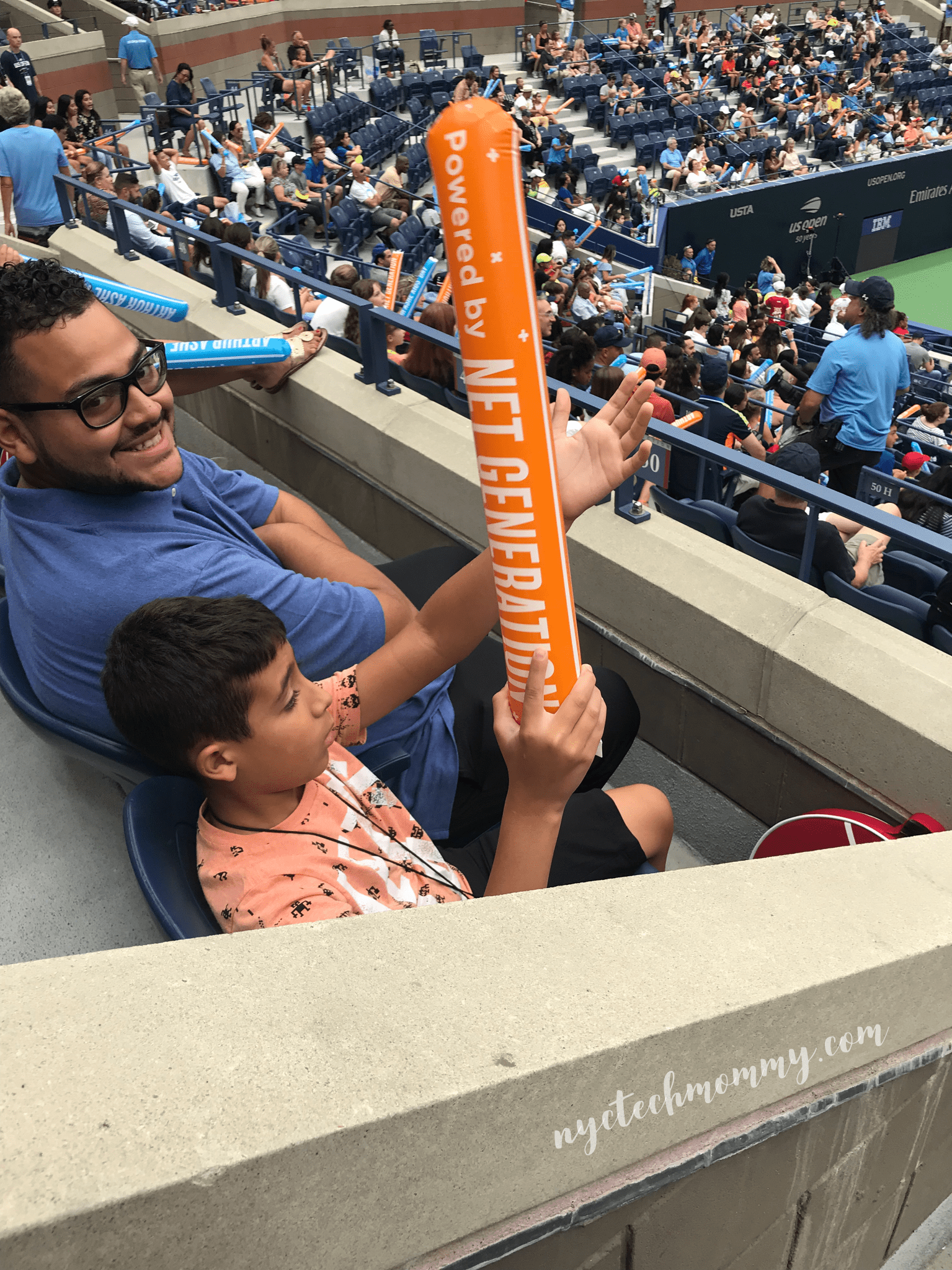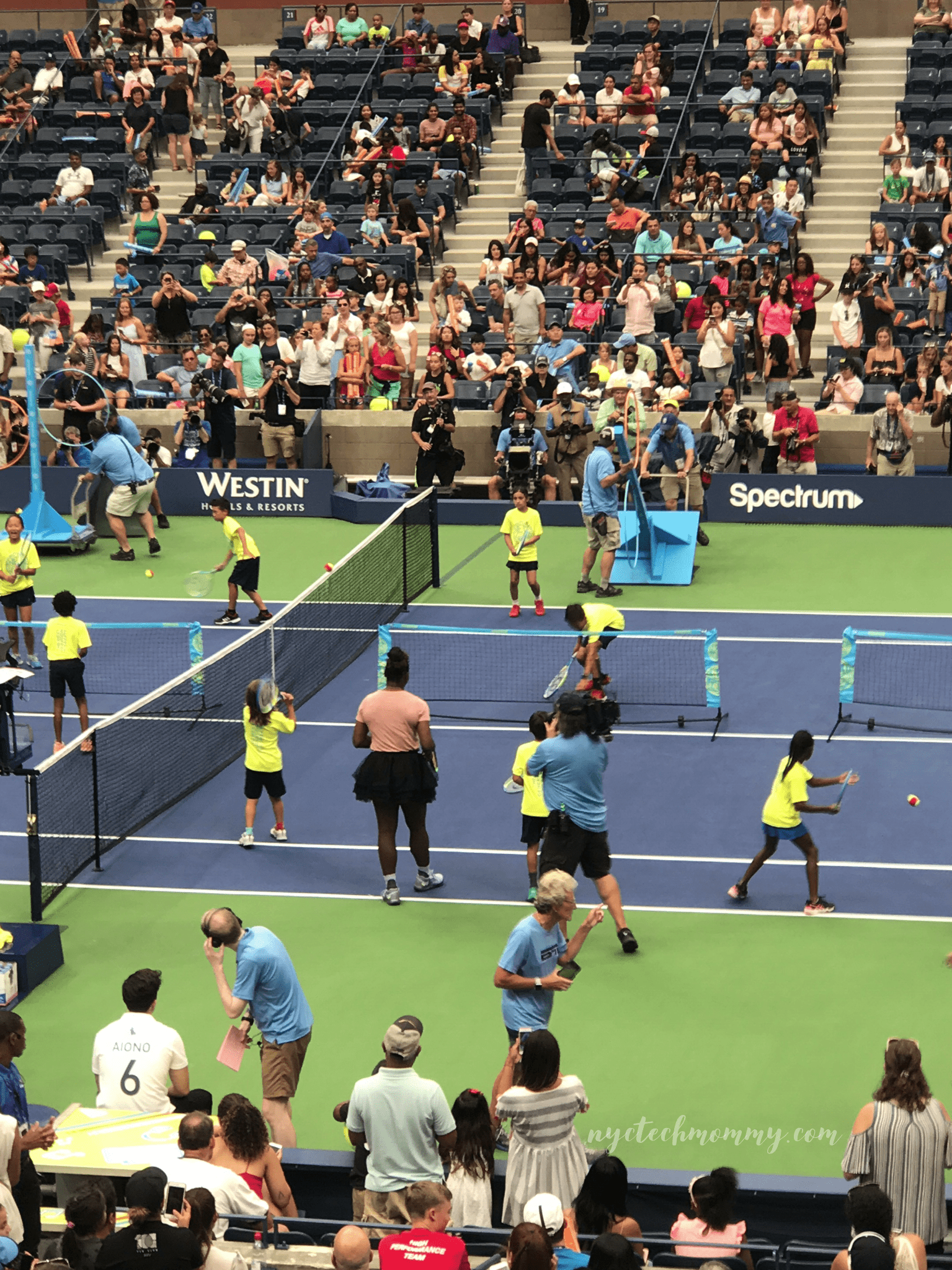 You know I love nothing more than to travel with my family. I'm always on the hunt for family friendly flying. Not all airlines cater to families with kids. For that reason I was really excited for this opportunity to learn about family friendly offerings provided by Emirates. Samples of their family offerings were available at the Emirates suite while we were there. From kid-friendly foods to on board activity kits. It was great to experience these first hand!
Emirates and Family Friendly Flying
Did you know that Emirates Airline offers onboard toys for kids? In addition they offer meals and products for babies and kids. Another great offering includes children's entertainment on their ice entertainment system.
Also if you happen to be traveling out of the Dubai International Airport, Emirates complements the family travel experience with dedicated family check-in desks and complimentary baby strollers at Dubai International Airport, as well as priority boarding in most airports. For passengers accessing Emirates lounges in Dubai, kids will be able to enjoy a dedicated play area with arcade quality games and Sony PlayStation terminals. The lounges also include baby care rooms for feeding.
Now that my friends is what I call family friendly flying! A traveling parent like myself can surely appreciate all the attention given to making travel a great experience for the entire family.
Family experience on board
On board Emirates has introduced new toys from the Emirates Fly with Me collection and Lonely Planet Kids activity kit bags for children travelling in all classes.
On short haul flights, the brand new product range includes a vibrating plush for infants up to two. These cuddly companions can be re-used and attached to a stroller when baby and parents are on the move. Plus they're fun to collect! My daughter was really excited to snatch all of these up while at the Emirates suite.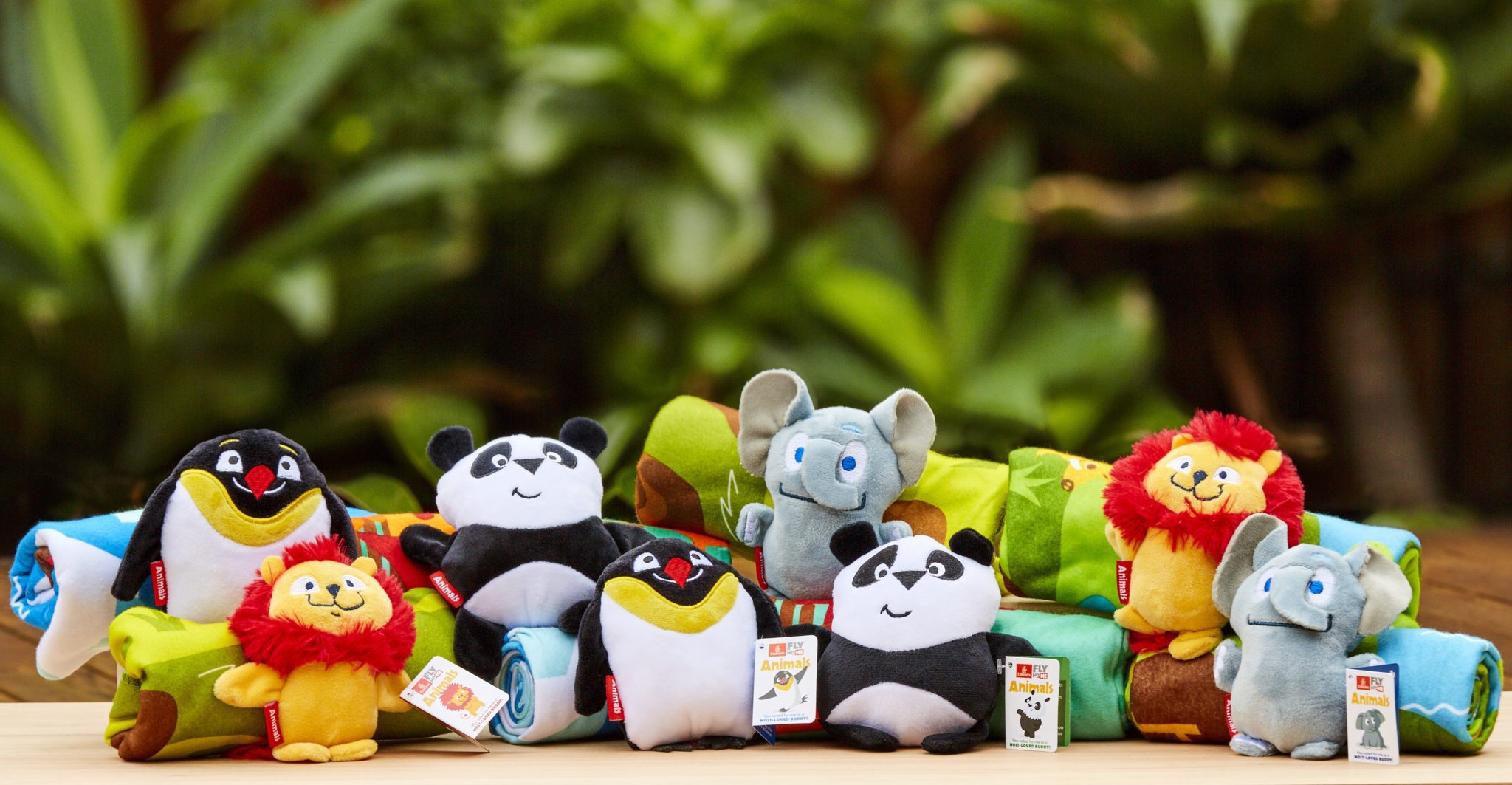 Emirates has also introduced a new range of product to cater specially to kids aged 3-6 years old. Traveling kids receive a travel case sketcher which includes puzzles, games and stickers to keep them busy on flight. My kids loved playing with these while we were at the Emirates suite and are still playing with them at home!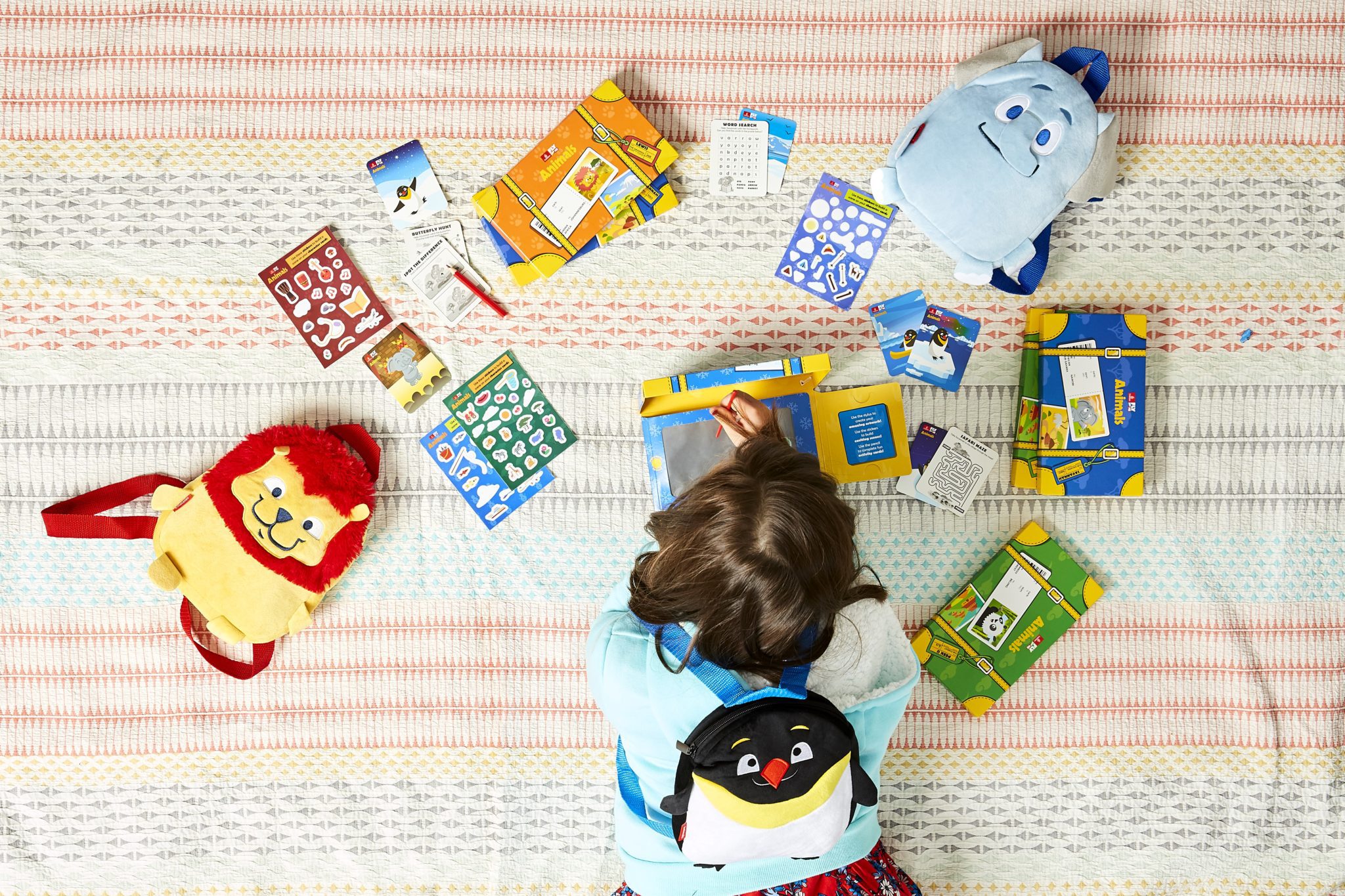 On long haul flights, infants will be given a dual purpose plush toy with a printed activity blanket while older kids receive an adorable plush backpack with activity kits. How cool is that? These are sure to keep kids comfy and busy on long flights! 
Learning on board and beyond
Emirates continues to offer its popular Fly with Me Lonely Planet Kids activity bags in brand new designs and colors to inspire older children to explore more of the world. Kids receive adorable retro, travel-themed bags filled with educational travel books and activities designed exclusively for Emirates.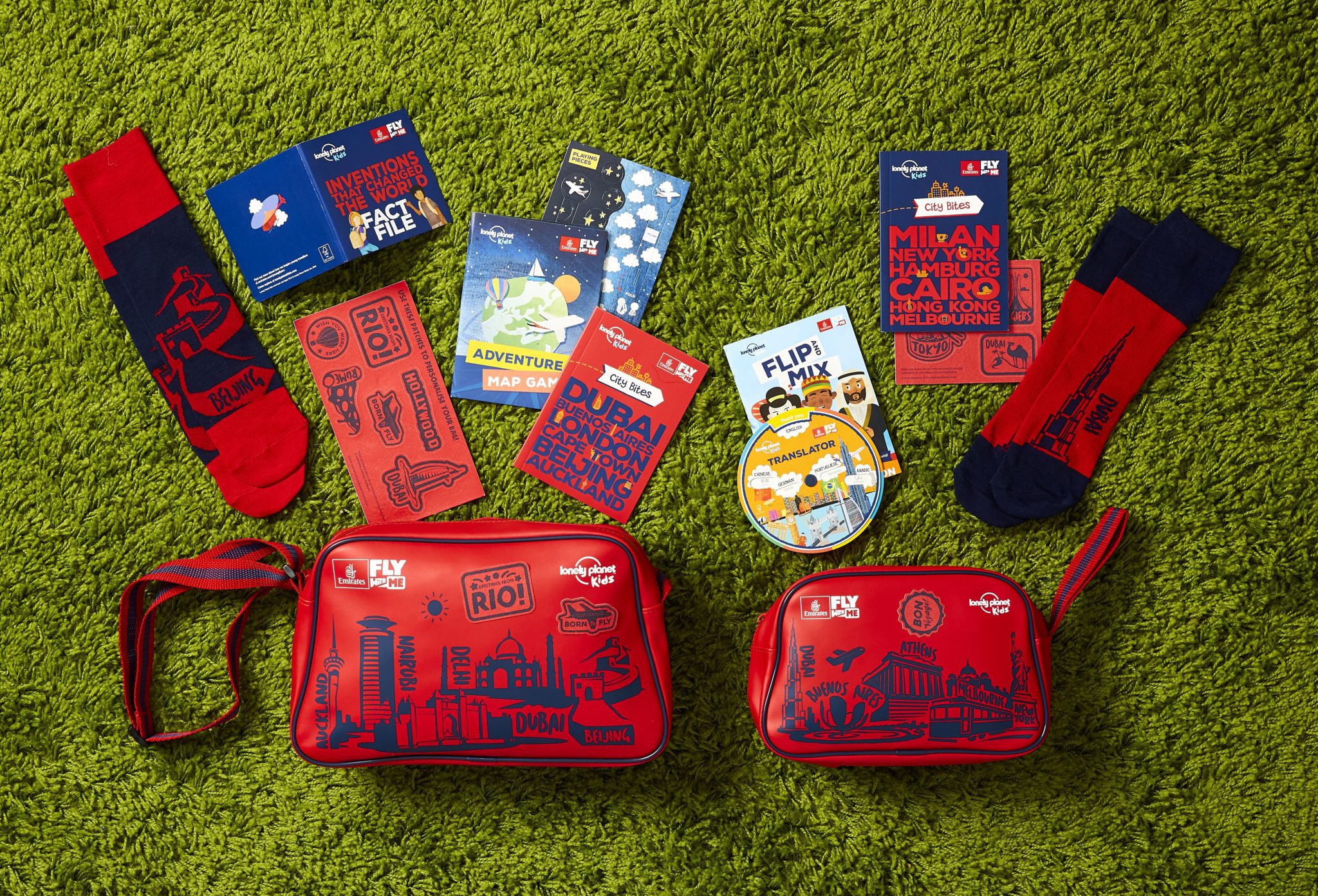 The bags contain amazing world facts, creative crafts, collectible destination socks and more. The Fly with Me Lonely Planet Kids range is offered to kids ages seven to 12 . I love that these kits will not only keep the kids busy onboard but that they'll also learn about a wide variety of travel destinations.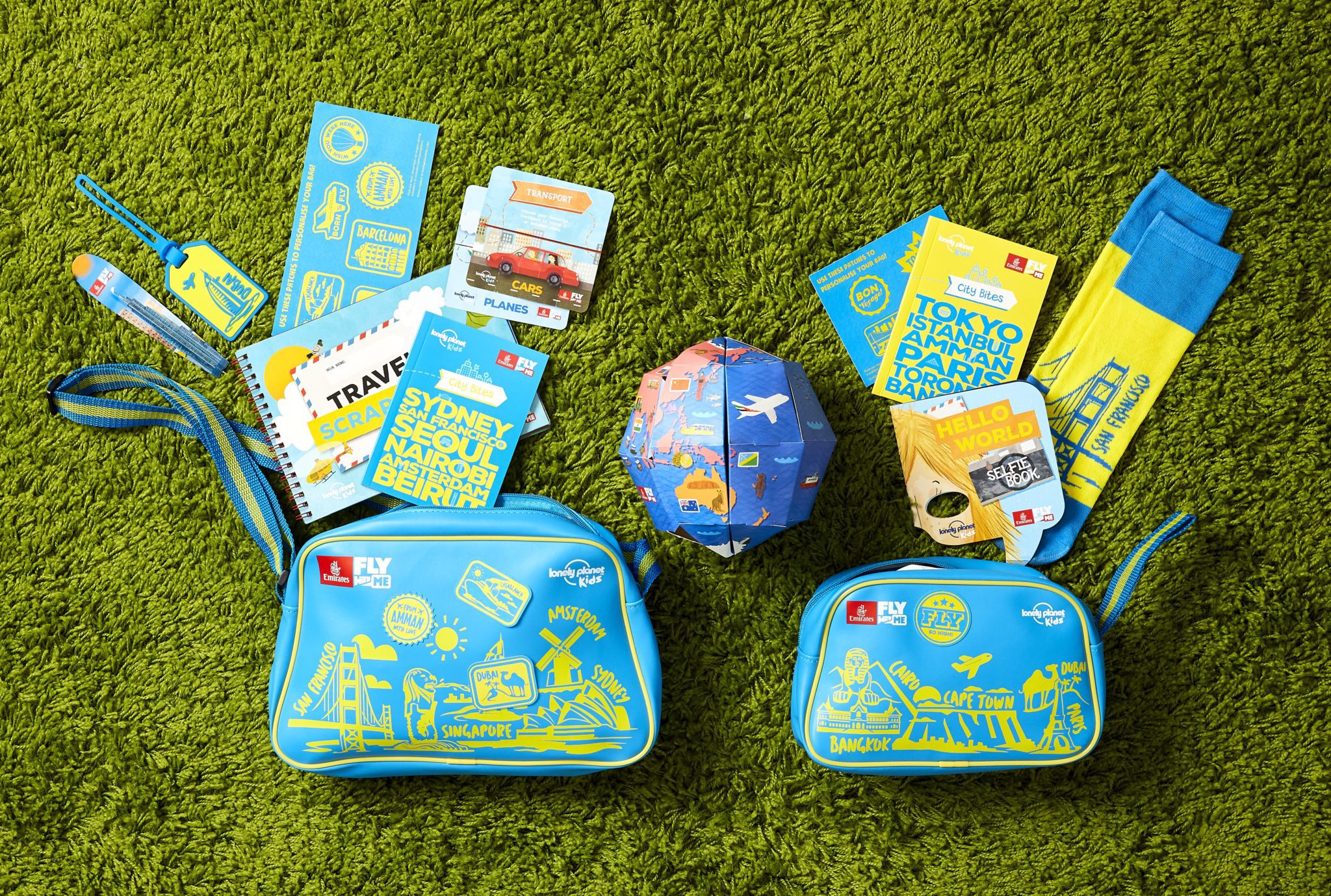 My kids loved receiving these kits while we were at the Emirates suite and we've been busy completing the activities at home. Now my kids are recalling our trip to Paris and talking about traveling to Sydney, Tokyo, London and Dubai (because they learned all about these destinations from the materials provided in the kits). Very cool!
There is also a Fly with Me magazine available on board Emirates flights featuring puzzles, jokes and activities for kids ages three to eight years old. These are sure to keep the kids entertained and give parents a nice break.
Making travel easier for parents
Parents travelling with infants also receive an amenity kit especially for baby. The pouch features Emirates' iconic Little Traveller characters and contains essentials such as a bib, spoon, baby wipes, changing mat, diaper rash cream and small diaper bag for a comfortable journey. Emirates Airlines has it all covered!
[Tweet "Family-friendly travel at it's best @emirates #flyemirates #emiratesace"]
Emirates also offers their award-winning inflight entertainment system, ice. It offers up to 3,500 channels and more than 100 kids channels in 40 languages to keep the whole family entertained in flight. What's great is that little travellers can enjoy the inflight entertainment using specially designed headphones with a comfortable fit and great sound quality.  New language videos from uTalk even gives passengers a chance to learn a few new words from the countries they are visiting. That's really cool! Emirates has thought of everything!
Travel is a family affair
Emirates Airlines seems like the perfect choice for traveling families like my own. They even offer in season specials like Christmas treats during the holidays and ice-cream during the summer months.
As you can see, Emirates is truly in the business of making travel a family affair and I love how thoughtful they are in all their offerings.
Traveling with kids can be challenging to say the least. It's really nice when you can find an airline that truly caters to the family as a whole,  including taking into account kids and their needs. Plus the flight attendants on board are exceptional with the kiddos!
A flight crew like no other
We had the pleasure of meeting a real flight crew during our time at the Emirates suite and my little one was mesmerize by these sweet and elegant ladies. They made her a priority (as they do with kids on board) and gave her extra attention to make her feel comfortable and welcomed. As a parent I can appreciate that! There's nothing better than a flight crew that knows how to help alleviate the stress for traveling parents. A warm smile and a helping hand goes a long way!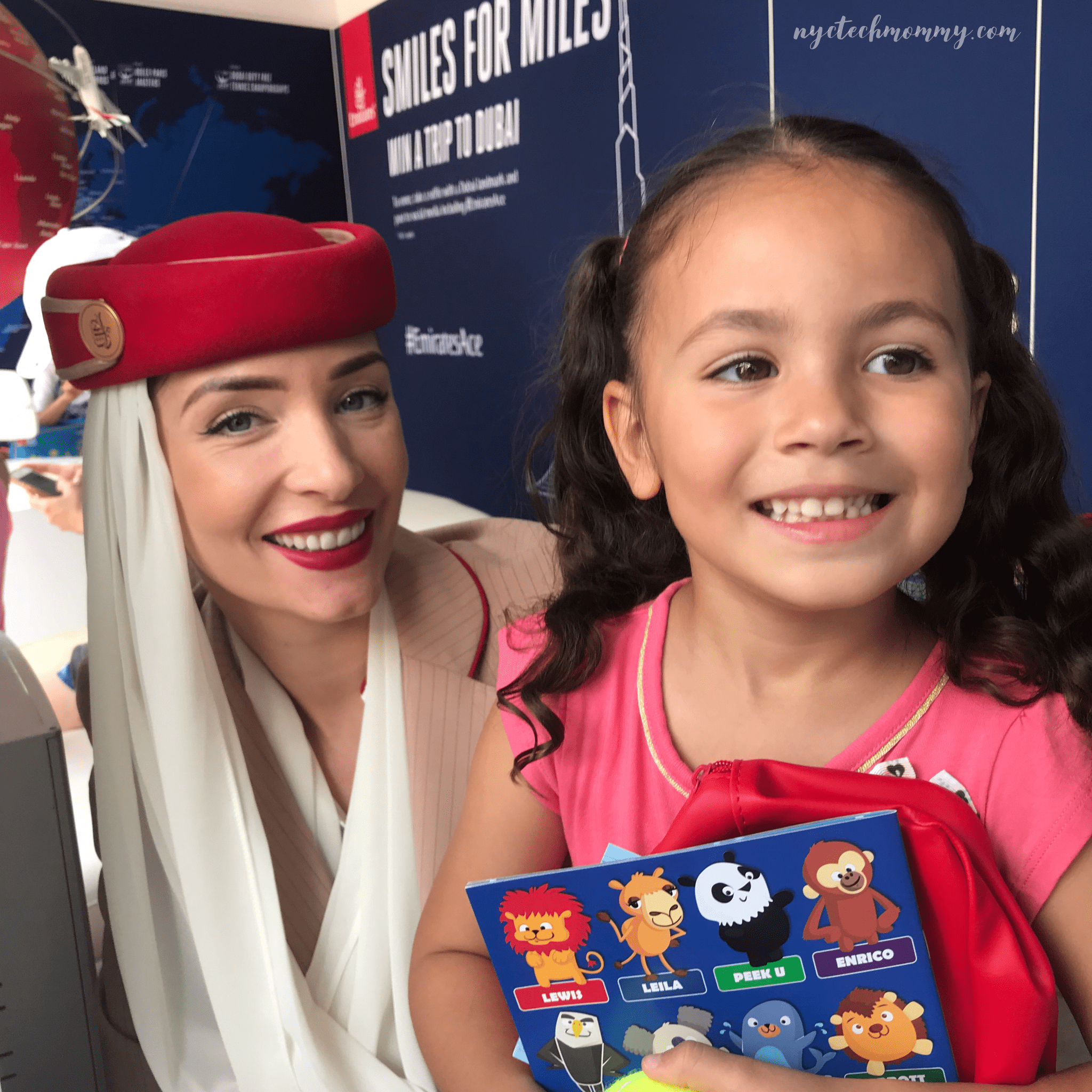 Thanks Emirates for putting families first on each and every one of your flights! Now I'm truly looking forward to flying Emirates Airline with my own family.
What is something you look for in a family-friendly airline when planning travel for your family? Let me know in the comments section below.
Happy travels!
---
Thanks Emirates for hosting us at Arthur Ashe Kids Day! These kids enjoyed such a memorable day!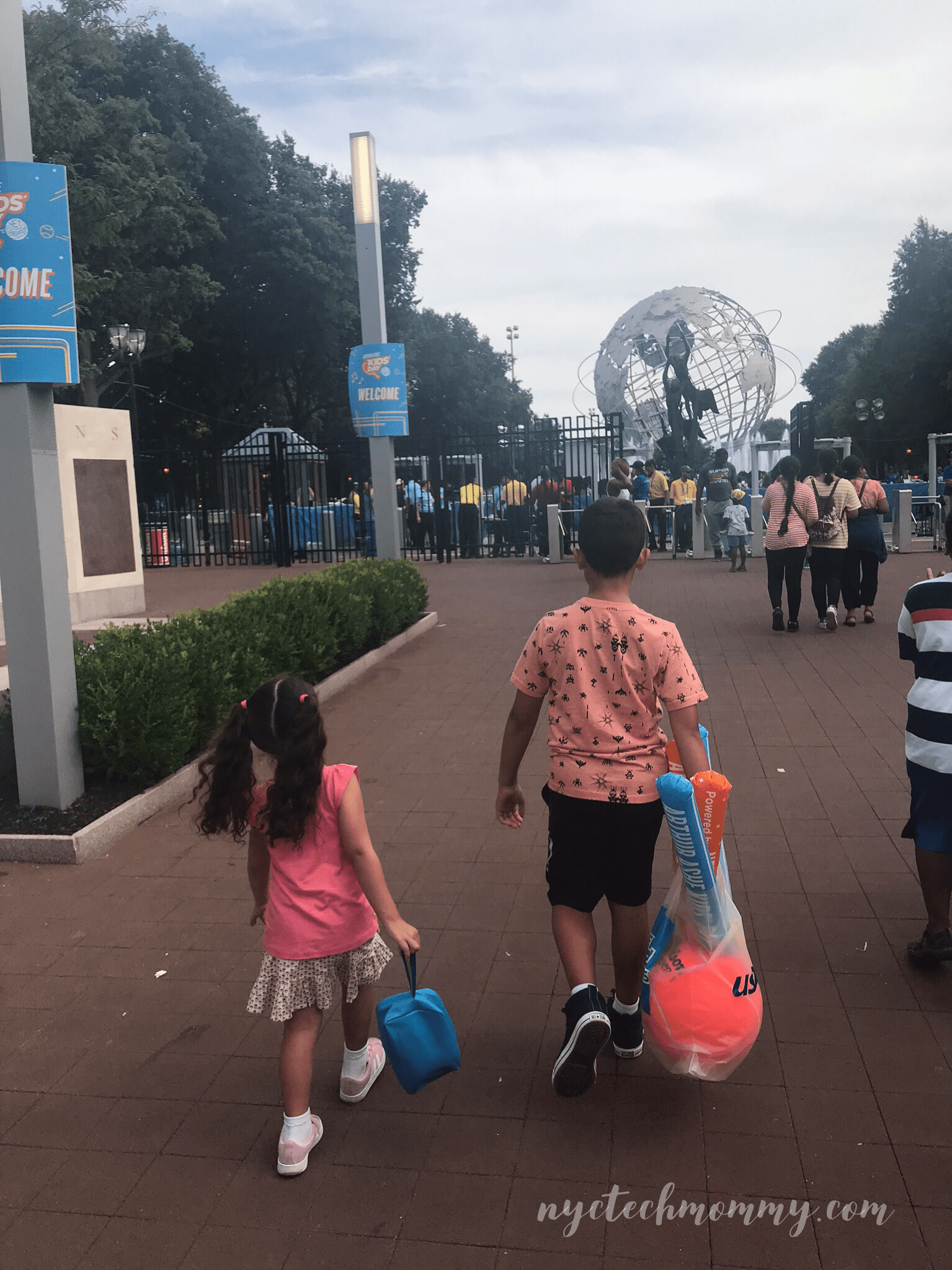 You May Also Like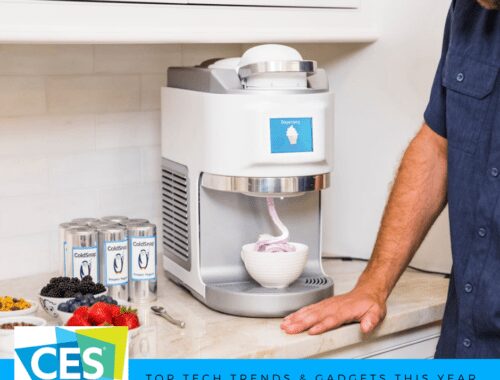 January 25, 2021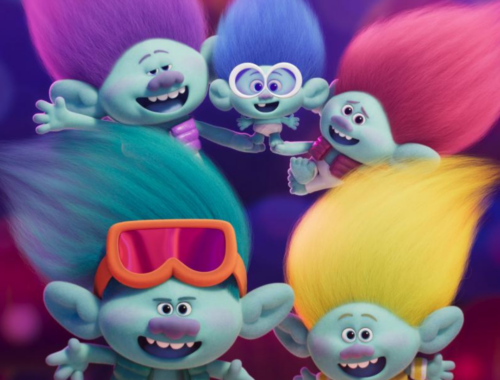 November 13, 2023