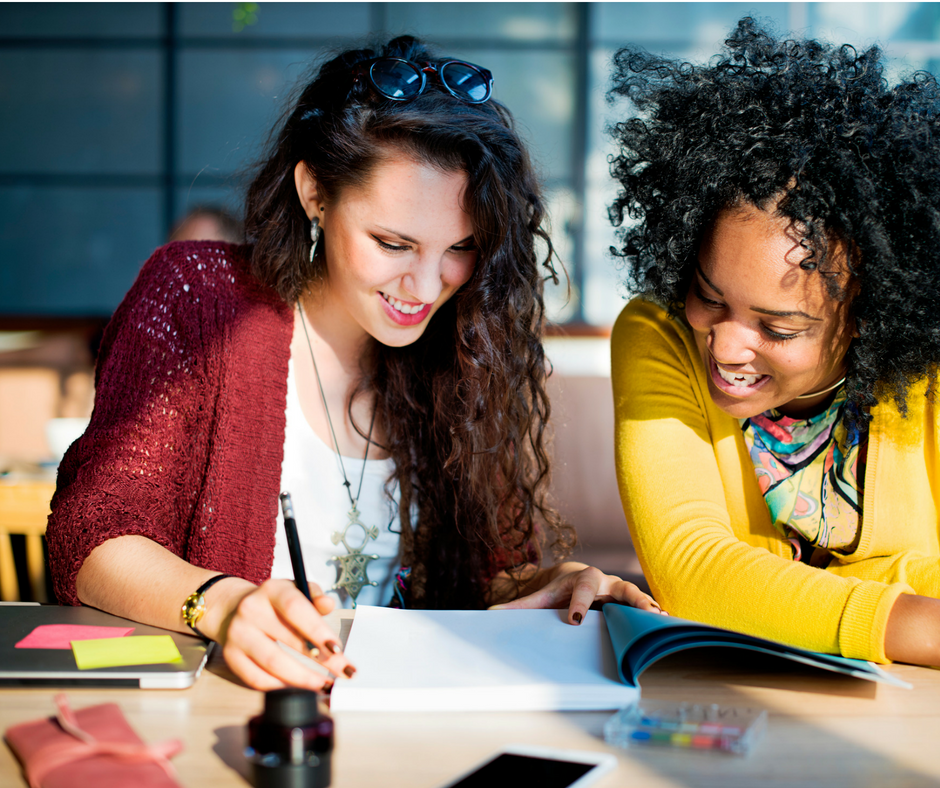 Learn, Connect, Succeed at the 2018 Latina SmallBiz Expo!
October 11, 2018
Did you know that this month is Hispanic Heritage Month? Actually it takes place from September 15th through October 15th and before the month is over I wanted to take this opportunity to celebrate my Latina sisters! That's why I've decided to throw my full support behind the upcoming great event that's coming to Jersey City in just a few weeks. Come LEARN, CONNECT, SUCCEED at the 2018 Latina SmallBiz Expo! Today I want to tell you all about it. If you're a Latina small business owner you'll want to hear about this. Or maybe you've been thinking of starting your own business. This would be a great  opportunity for you too!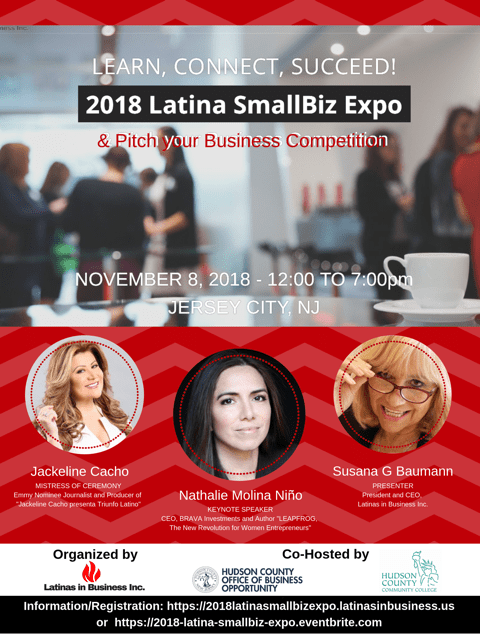 And if you're neither of those things, not to worry. Even if you are not a business owner, you can come out and take part in this fabulous event, support fellow Latinas, connect with great brands, and just have loads of fun! If you're following me on social media or at Mommy Bloggers Connect you've probably already seen all my tweets and other social media posts talking about this inspiring event!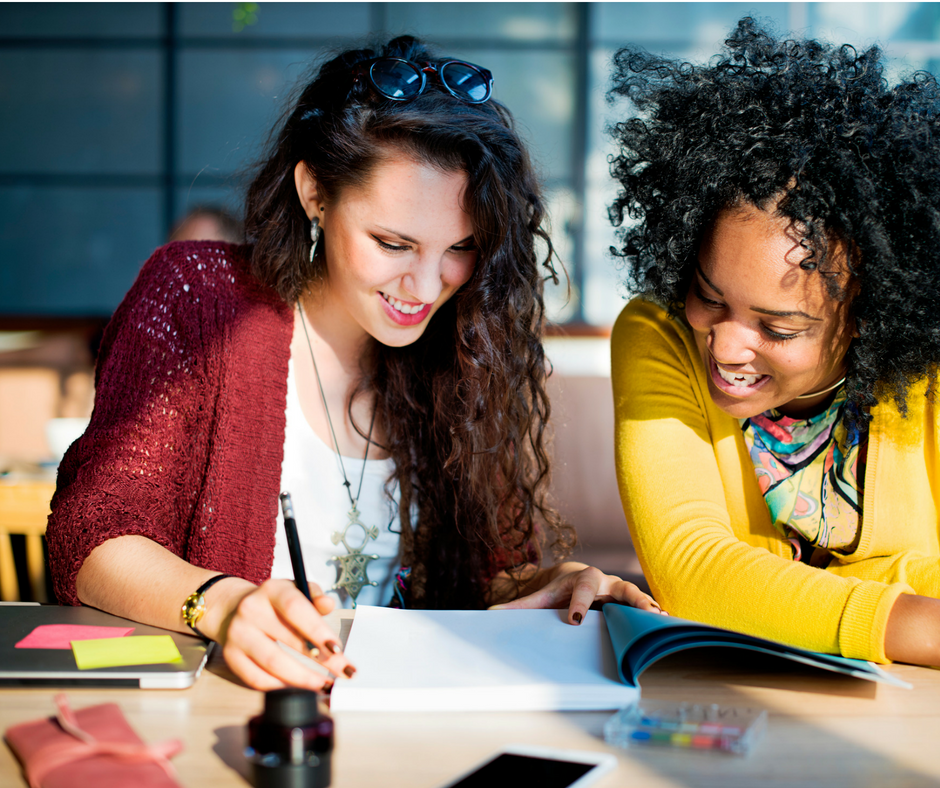 This year I'll be partnering with the Latina SmallBiz Expo and will also be in attendance. If you are a Latina Entrepreneur this is a great opportunity for you to network and learn from other power Latinas! The Latina SmallBiz Expo is the brain child of Susana G. Baumann, founder, President, CEO and Editor in Chief of Latinas in Business Inc. (LIB), a national non-profit membership organization that advocates for the economic empowerment of Latinas and other minority women entrepreneurs. Susana is as passionate as I am about supporting and empowering other Latina entrepreneurs. She's also one of the nicest people I've ever met . Reason why I'm so excited to be supporting her event and all the great work she does to empower Latinas! 
If you already follow me over at Mommy Bloggers Connect you already know that I strongly believe that "we're better together". I also strongly believe in the great opportunities that this Latina SmallBiz Expo can bring. Wonderful things happen when we come together to support each other and learn together! I look forward to seeing you there! I promise you that this is an investment in your business (and yourself) that you won't regret! Here's the line up.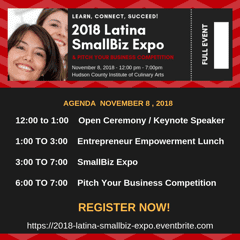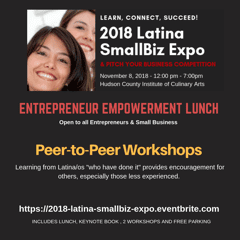 By the way, look for us on the Expo floor. Mommy Bloggers Connect will be a vendor there this year! Woot, woot! Make sure to stop by our expo table, say hi, and learn about what we do and the different ways in which we can support you. We'll also have some special surprises and giveaways you don't want to miss! 🙂
Get your ticket here – https://2018-latina-smallbiz-expo.eventbrite.com
LEARN, CONNECT, SUCCEED!
2018 Latina SmallBiz Expo
& Pitch your Business Competition
When: NOVEMBER 8, 2018 – 12:00pm TO 7:00pm
Where: Hudson County Institute of Culinary Arts, JERSEY CITY, NJ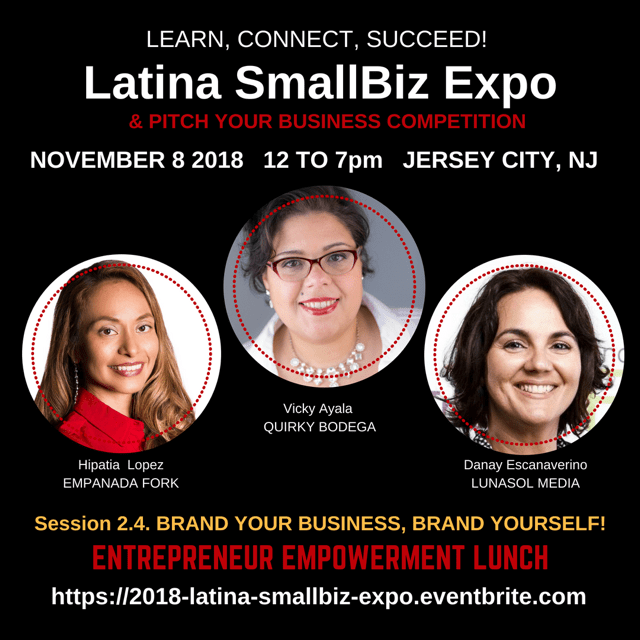 Reasons to attend
This year the Latina SmallBiz Expo will include an Entrepreneur Empowerment Luncheon, that will feature well-known speakers and influencers in topics that are essential for entrepreneurial success. As Latinas in Business attendee, you will have the opportunity to participate in two one of six workshops. For information about the workshops: https://2018latinasmallbizexpo.latinasinbusiness.us
You'll hear from Keynote Speaker Nathalie Molina Niño, CEO of BRAVA Investments, an unapologetic entrepreneur and financier who has made a promise: "To create a billion dollar portfolio that must disproportionately benefit women." Learn more here: http://bravainvestments.com
This year's Mistress of Ceremony is Emmy Nominee Jackeline Cacho and producer of "Triunfo Latino" which will produce an exclusive program for the Expo to be broadcasted in 40 cities around the country with large Hispanic population. For information see here: http://www.vmetv.com/shows/triunfo-latino
The Latina SmallBiz Expo is co-hosted by the Hudson County Office of Business Opportunity, a NJ agency that handles a database of over 10K entrepreneurs around the tri-state area and provides contracts and opportunities to small businesses.
Will I see you there!
Happy Hispanic Heritage Month!
You May Also Like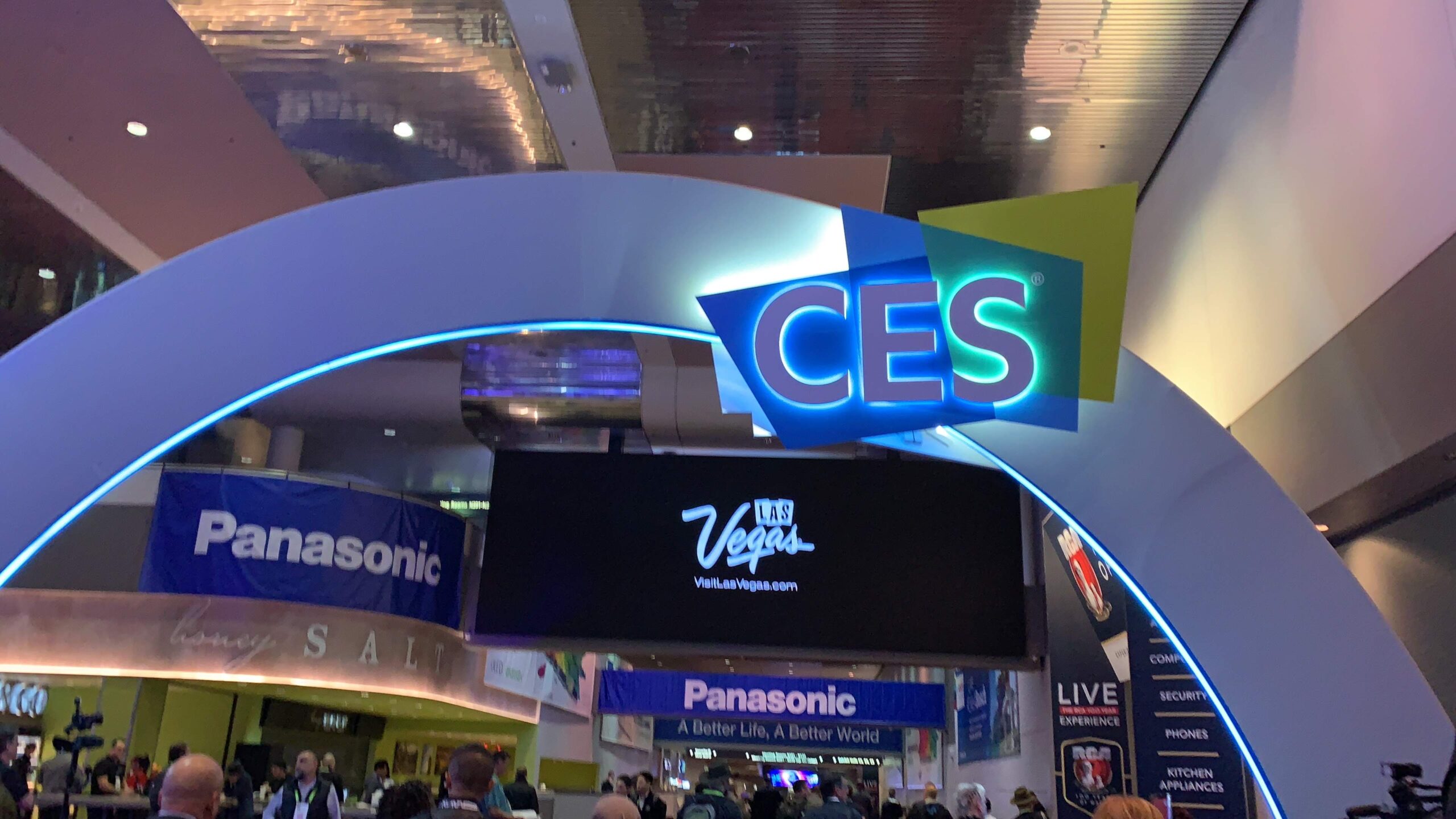 January 18, 2021