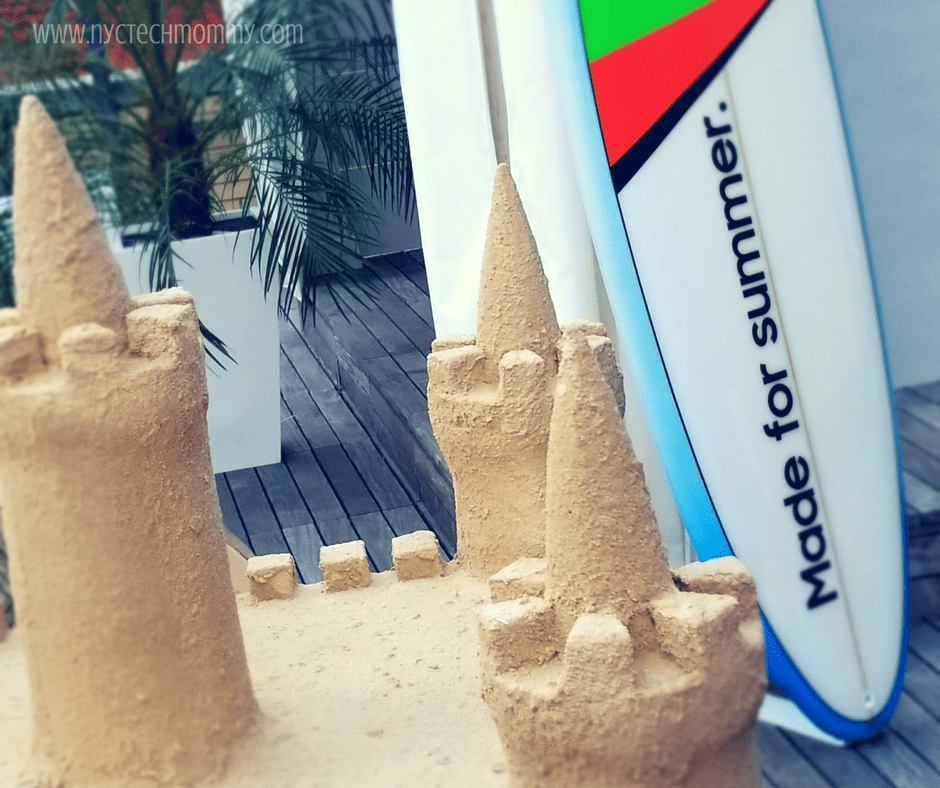 Top Reasons Why the Samsung Galaxy S8 is Made for Summer
It's a fact that smartphone use increases during summer. In great part because we're all looking to capture and enjoy our best summer moments. For those of us looking to make the most of summer, the Galaxy S8 is made for summer! No matter where you're headed or what adventure your planning to embark on, today I'll share with you the top reasons why it's the phone you'll want to take with you this summer.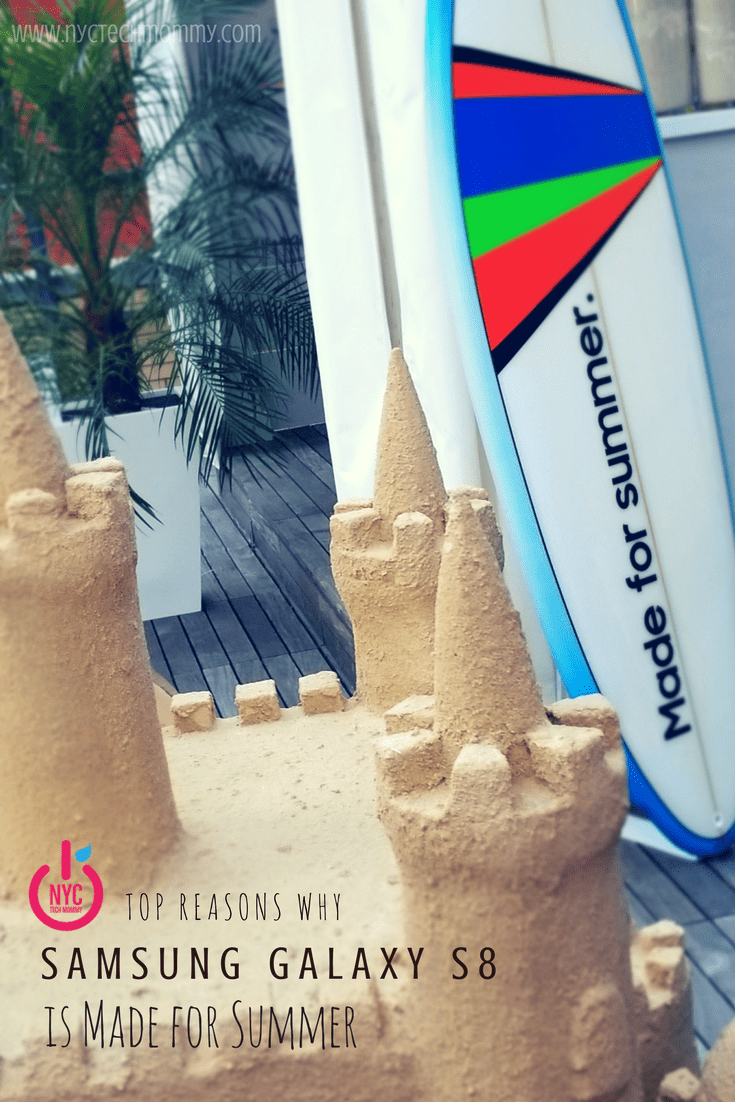 I was recently invited to attend Samsung's Summer Event and experienced first hand all the cool new features in the new Samsung Galaxy S8. I was also gifted a Samsung Galaxy S8 unit for review purposes. As always, thoughts and opinions are my own and I only share what I love and think you will too! Read on to learn all the reasons why Samsung Galaxy S8 is made for summer!
This fun afternoon event was held at Samsung's showroom, Samsung 837, located in NYC's meatpacking district.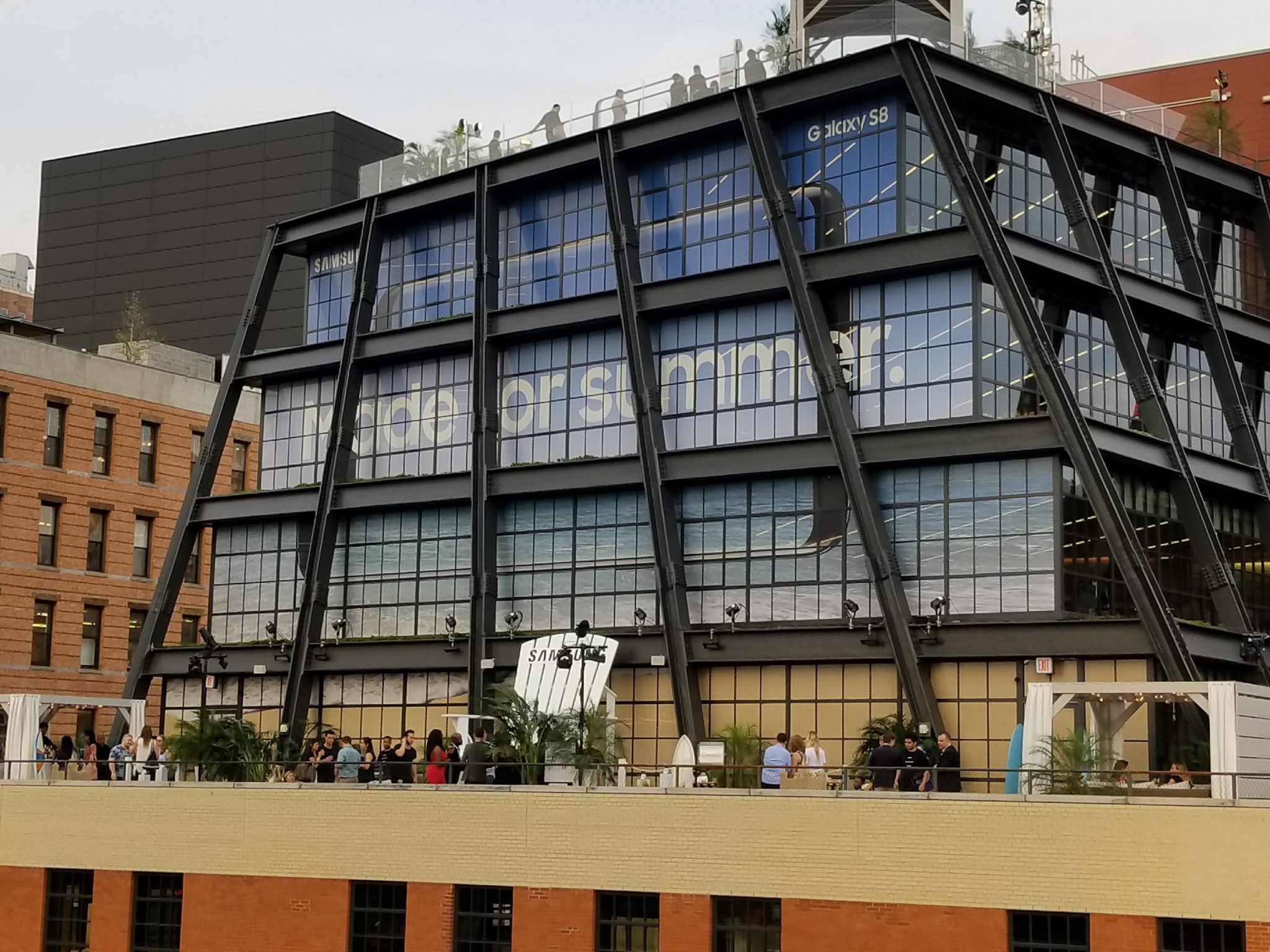 I was happy to find out that this summer kick-off event would be hosted by Andy Cohen. Wouldn't you be too?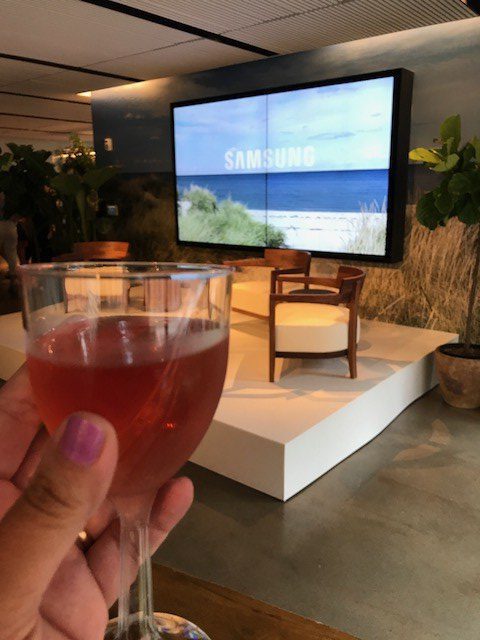 The perfect way to get the summer started and so much fun to hear Andy share his best tips for making this the best summer yet!
Andy was quick to highlight all the cool features he loves on his new Samsung Galaxy S8 and I was quick to take notes.
The screen is HUGE!
Andy also loves the camera and has been taking non-stop selfies since getting his new Samsung Galaxy S8. I don't blame you Andy!
He pointed out that the Galaxy S8 is completely water resistant and you can drop it in a tub of water and still use it! Trust him. He's tried it!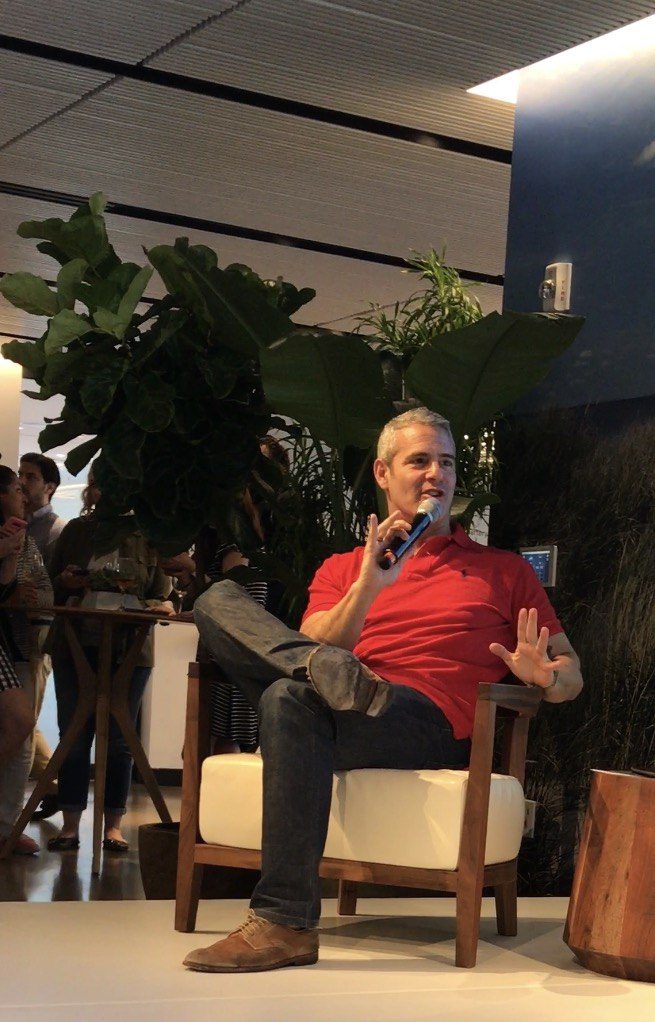 Wow! I was impressed and I hadn't even gotten my hands on the Galaxy S8 yet.
Jeremy Jauncey of Beautiful Destinations also joined the conversation around the Galaxy S8 around making this the best summer yet. It was great to hear Jeremy Beautiful share his secrets to composing incredible Instagram photos. Andy wanted to know what Jeremy thought were key points to capturing great vacation photos and according to Jeremey, good lighting is most important.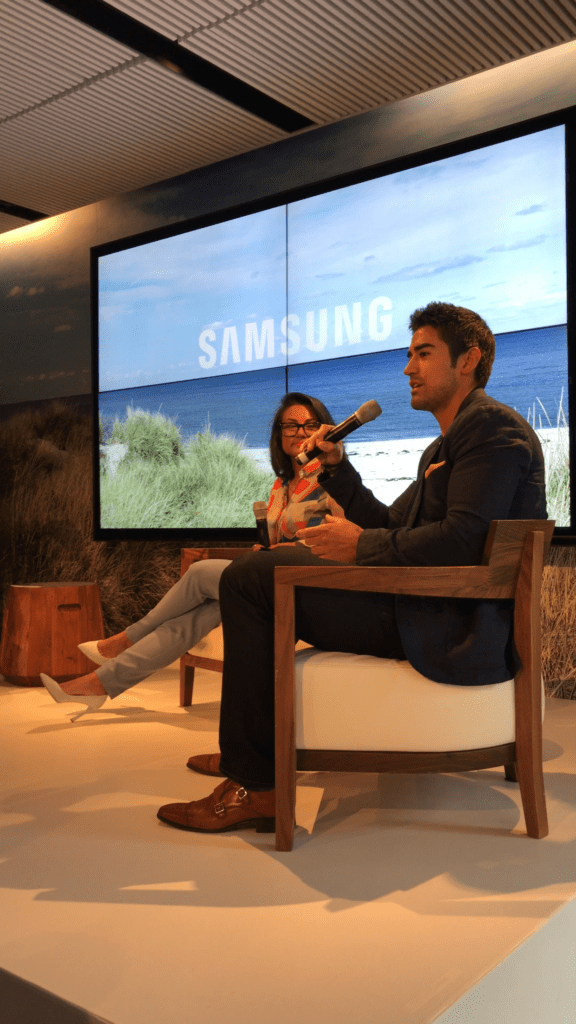 Luckily, the Samsung Galaxy S8 features a wide array of low light setting. Just perfect for capturing great photos no matter where you go this summer. So capturing your best summer moments even when there isn't enough light isn't an issue if you have the Galaxy S8 with you.
Top Reason Why the Samsung Galaxy S8 is Made for Summer
Immediately I was drawn to the sleek design of the Galaxy S8 and it's infinity screen is truly impressive.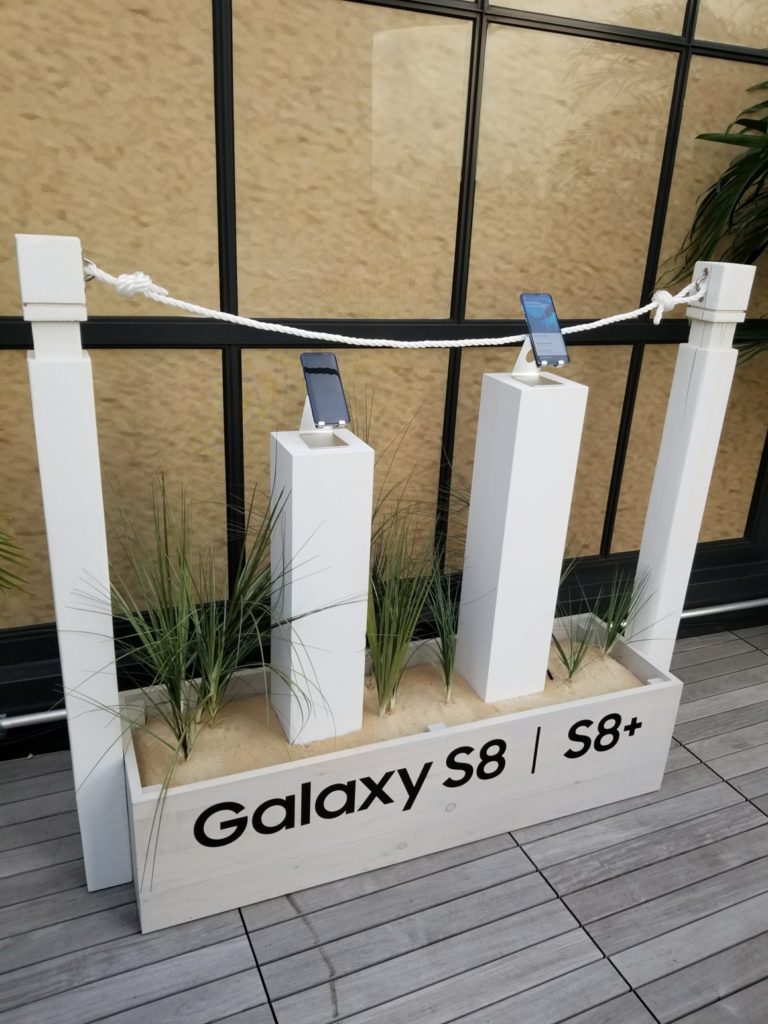 Infinity Screen
The Galaxy S8's expansive display stretches from edge to edge. It's BIG and brilliant and you'll love the ease with which you can see and do everything on the 5.8″ display. You'll find an even bigger 6.2″ display on the Galaxy S8+. It's Samsung's biggest screen yet and the world's first infinity screen!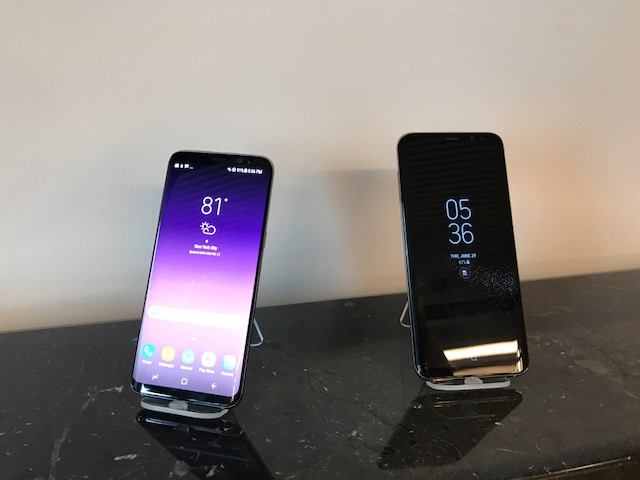 Not Your Average Smartphone Camera
The camera on the Galaxy S8 isn't only sharp, it's smart, and selfie-friendly.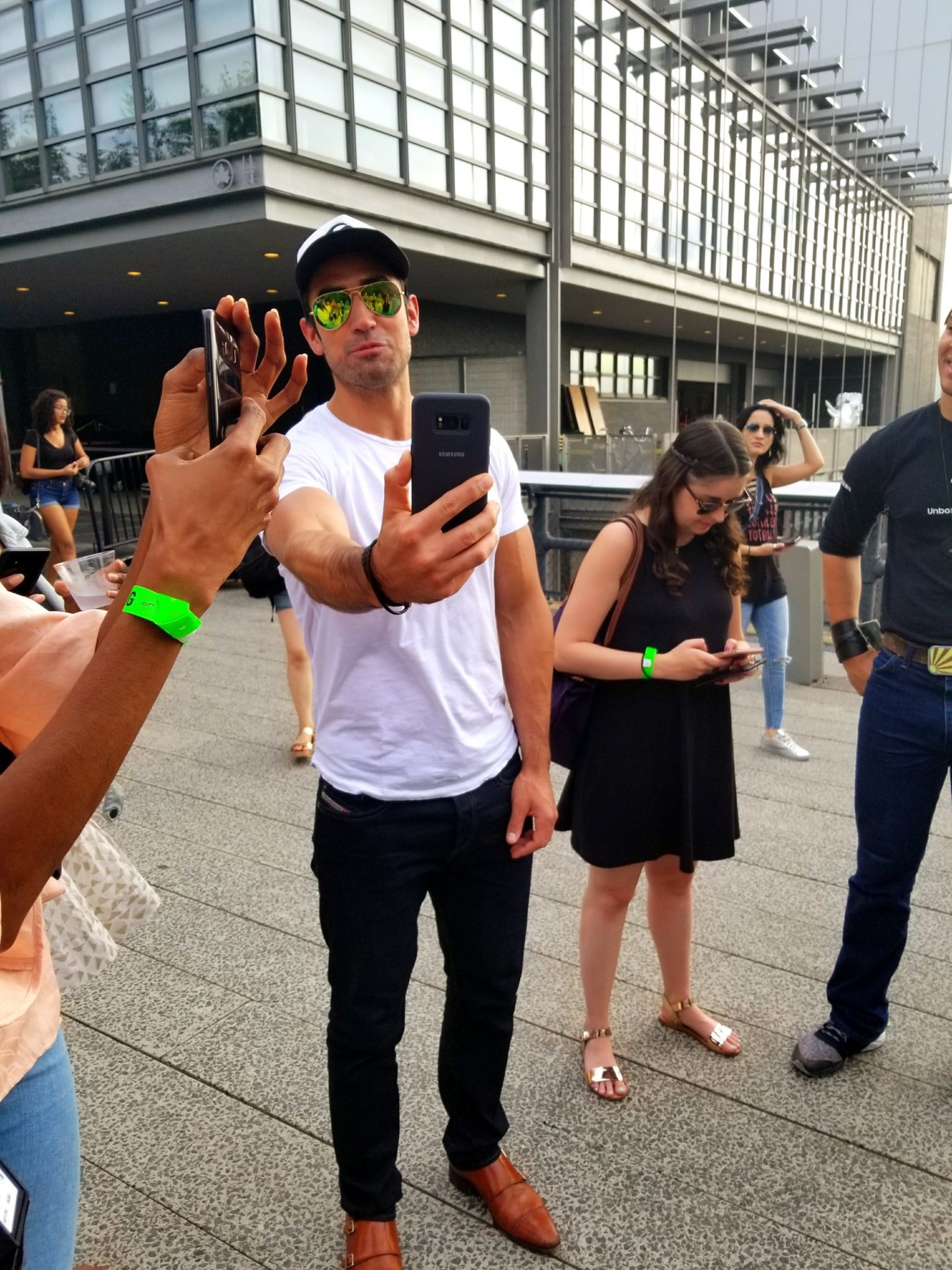 Jeremy took us on a walk along the NYC's High Line to show us how to take drool-worthy summer vacation photos. And a few selfies too! Jeremy was great at giving us easy to implement tips to help make our photos jump right off the screen.
Below are just a few pics I captured along the High Line as the sun was setting over NYC. According to Jeremy sunrise and sunset are the best times to snap great pics because its when you get the best natural light. But like I said before, don't worry if you miss those times. With the Galaxy S8 you won't struggle to find good light because low light setting make it easy to take great pics anytime.
I was ready to go exploring NYC and excited to test the Galaxy S8 camera for myself!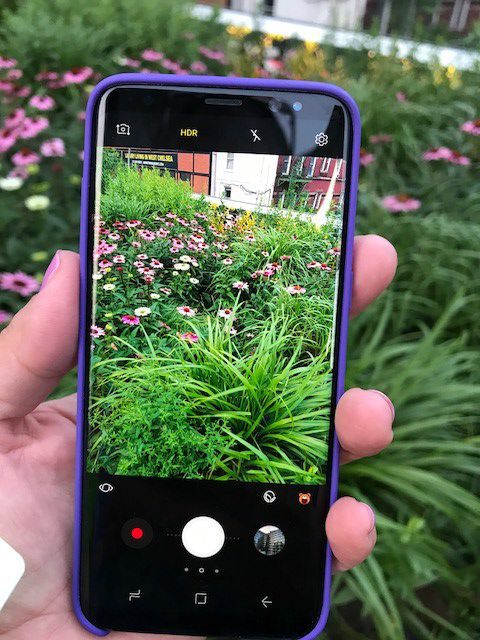 Now keep in mind that I'm no professional photographer. This was also my very first time using my new Galaxy S8. I used the camera's automatic features. I didn't play around with any of the settings and still managed to capture some pretty nice pics.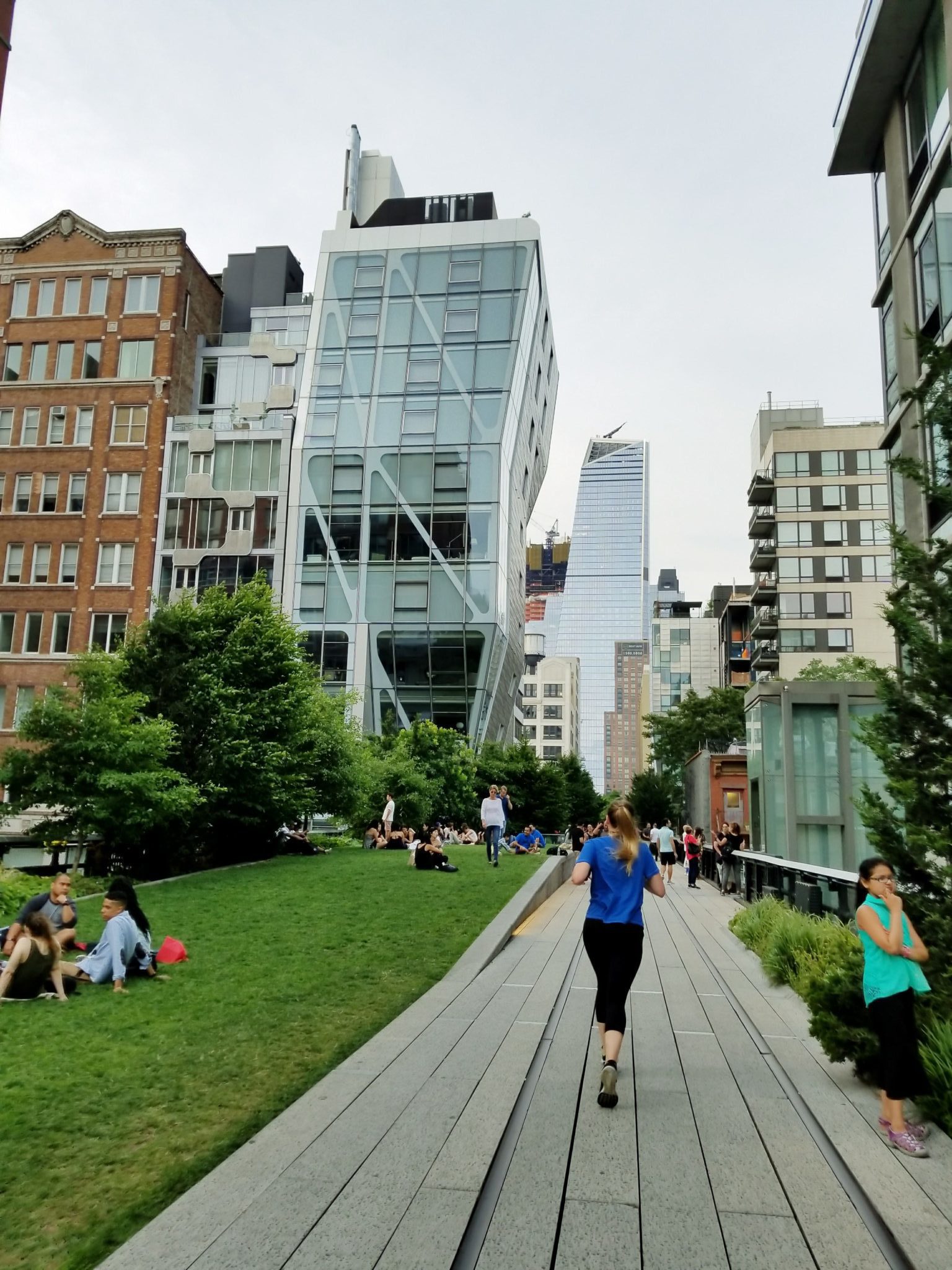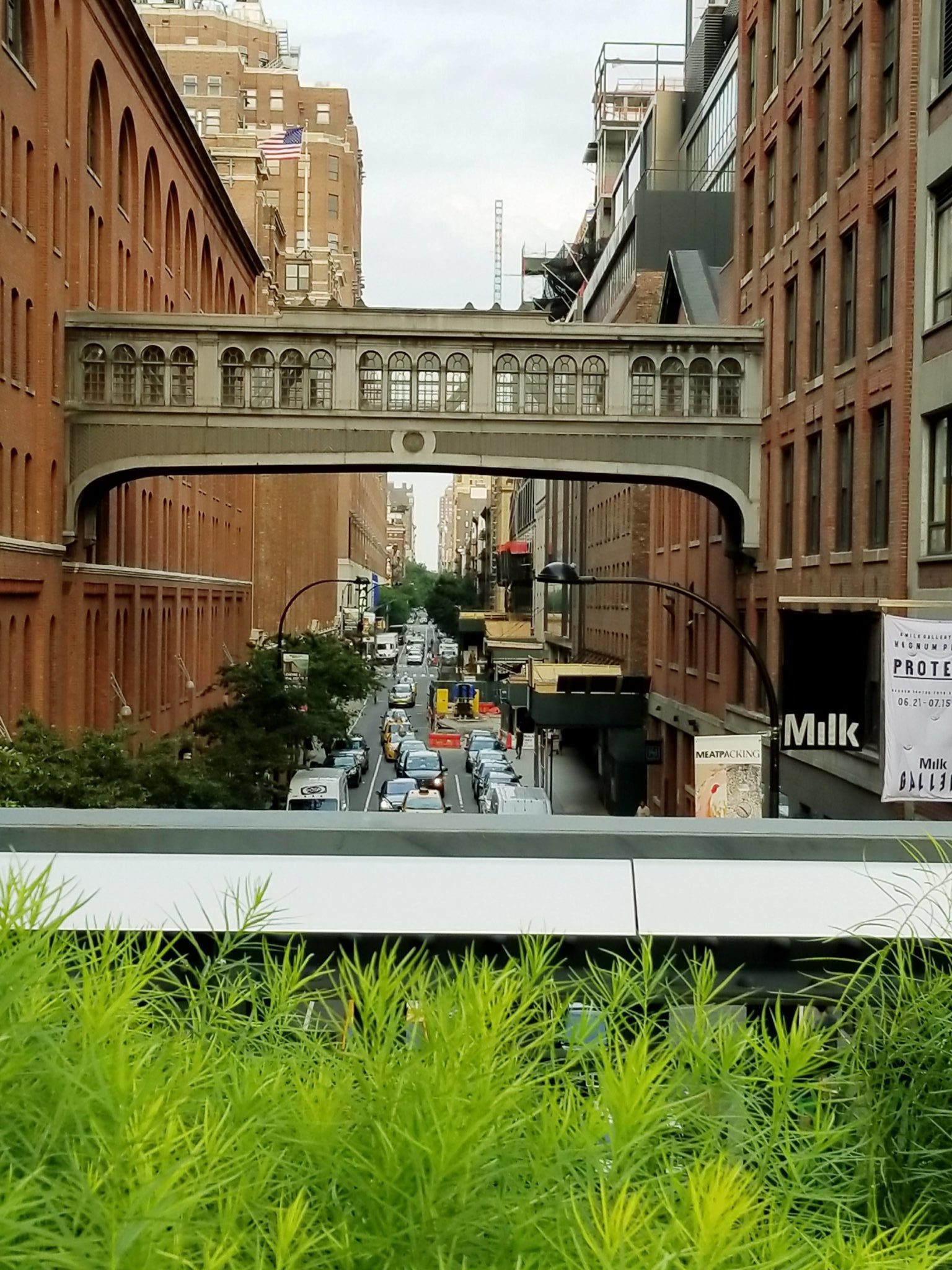 Additional camera features do include Pro Mode where you can adjust six settings similar to those on your average DSLR camera: ISO, shutter speed, exposure value, color tone, manual focus and white balance. This allows you to fully adjust your camera settings to capture professional quality photos every time!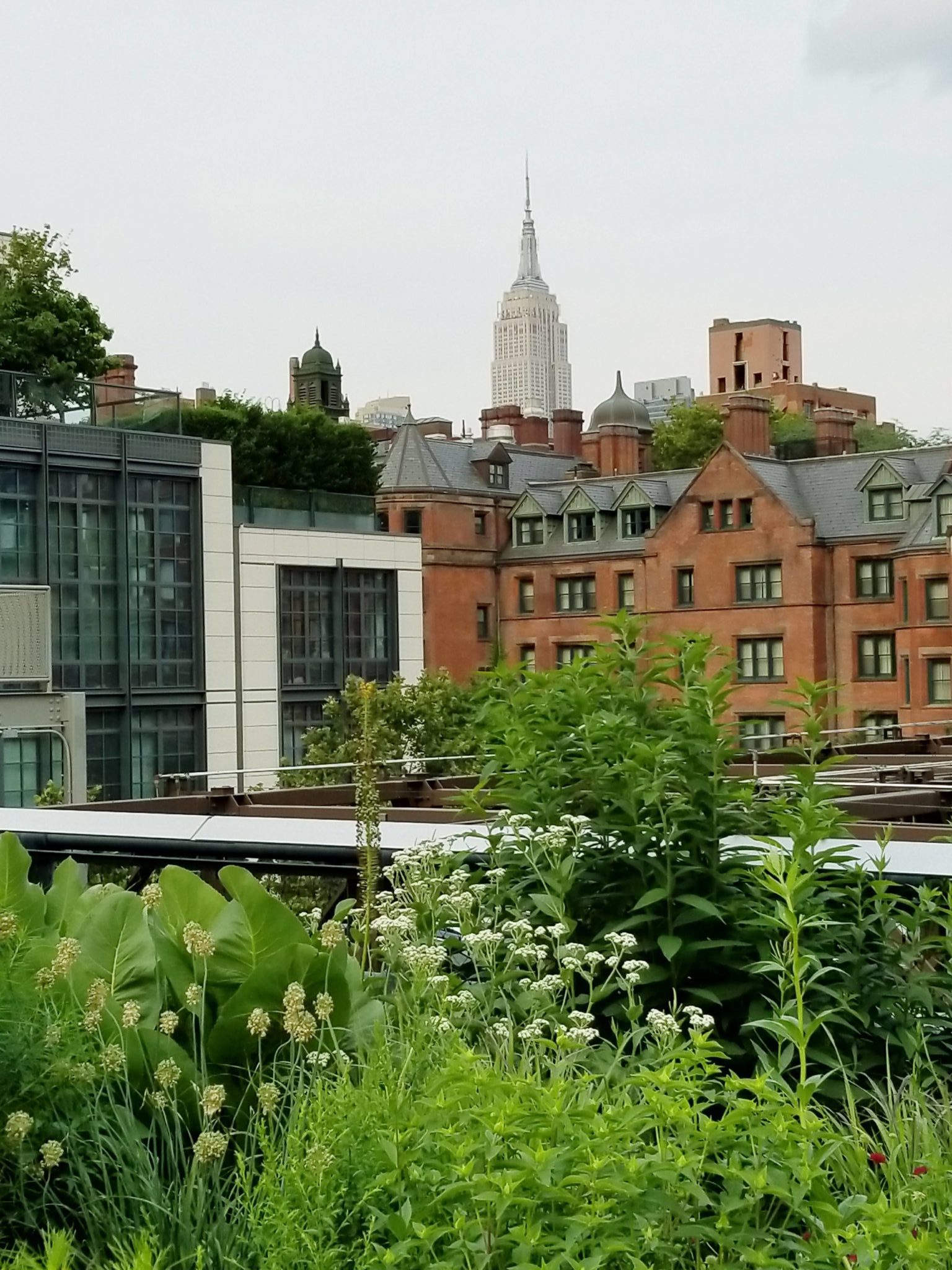 Here are just a few of the other features that set this camera apart from all the others.
Low light feature: Capture great photos regardless of light, focus or motion. The rear camera features a bright F1.7 lense and large 1.4 pixels to bring in more light when there isn't enough around.
Enhanced front-facing camera: Take better, clearer selfies! Smart Autofocus tracks faces so every face in your selfie is in focus.
Easy to access camera: Double tap the side power button to get to your camera anytime, anywhere, and never miss an amazing shot! Also slide up or down on the screen to switch between front-facing and rear-facing camera.
Voice activation: This camera is smart enough to know when it's time to take a selfie! Just say the word (smile, capture, photo, etc) or make the hand gesture (wave you hand up) and it automatically shots a photo for you.
Say hello to Bixby: An intelligent interface is built right into the camera. Just take a picture of text and Bixby will translate it for you. Take a pic of a landmark and Bixby will identify it for you. And even shop online anytime you take a pic of a product in front of you.
Battery Life That Lasts as Long as a Day at the Beach
Now you can head to the beach for a fun-filled day and watch as much as you want of all your favorite stuff without running out of battery!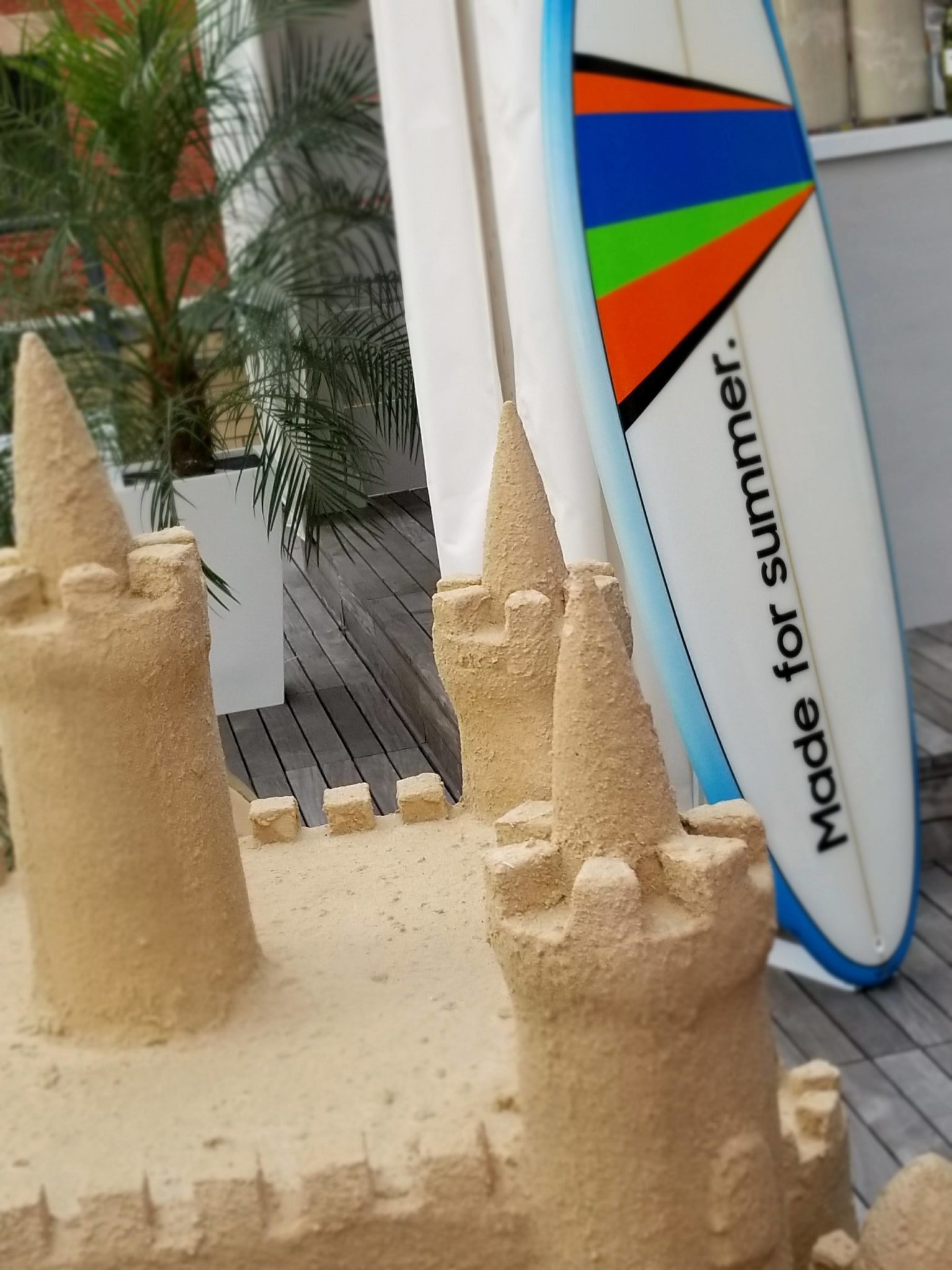 Go ahead, binge on the beach with the longest lasting battery yet!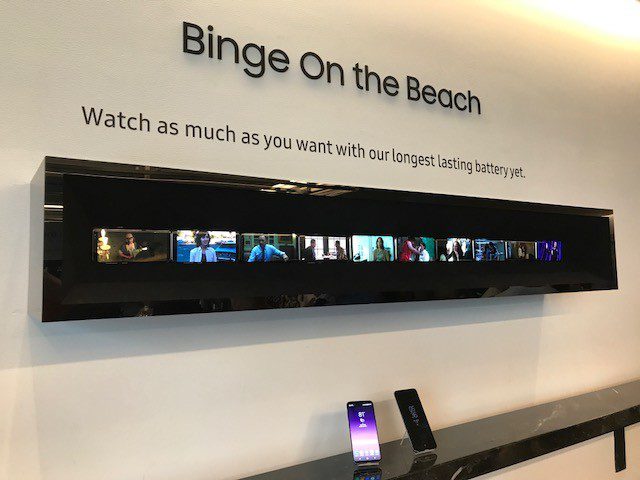 [Tweet "The Samsung #GalaxyS8 is Made for Summer! Go ahead, binge on the beach!"]
It's Summer Proof!
The Galaxy S8 is water resistant, rated IP68, and dust resistant to withstand anything you throw at it this summer! Take it to the beach and even for a swim. Capture every moment this summer and make it your most memorable summer yet!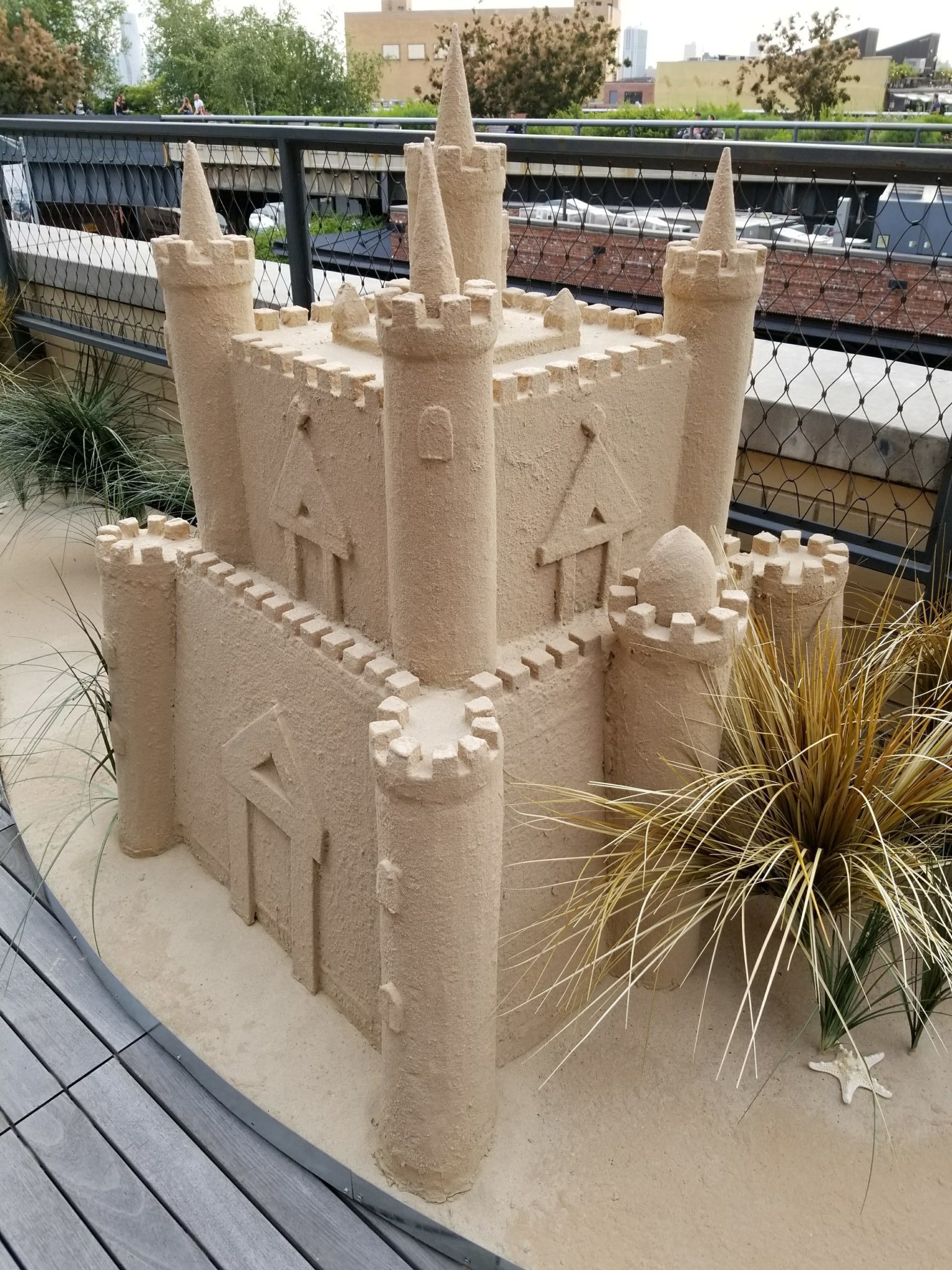 And if the Samsung Galaxy S8 isn't enough to capture all that you plan to do this summer, you can always create and explore in 360.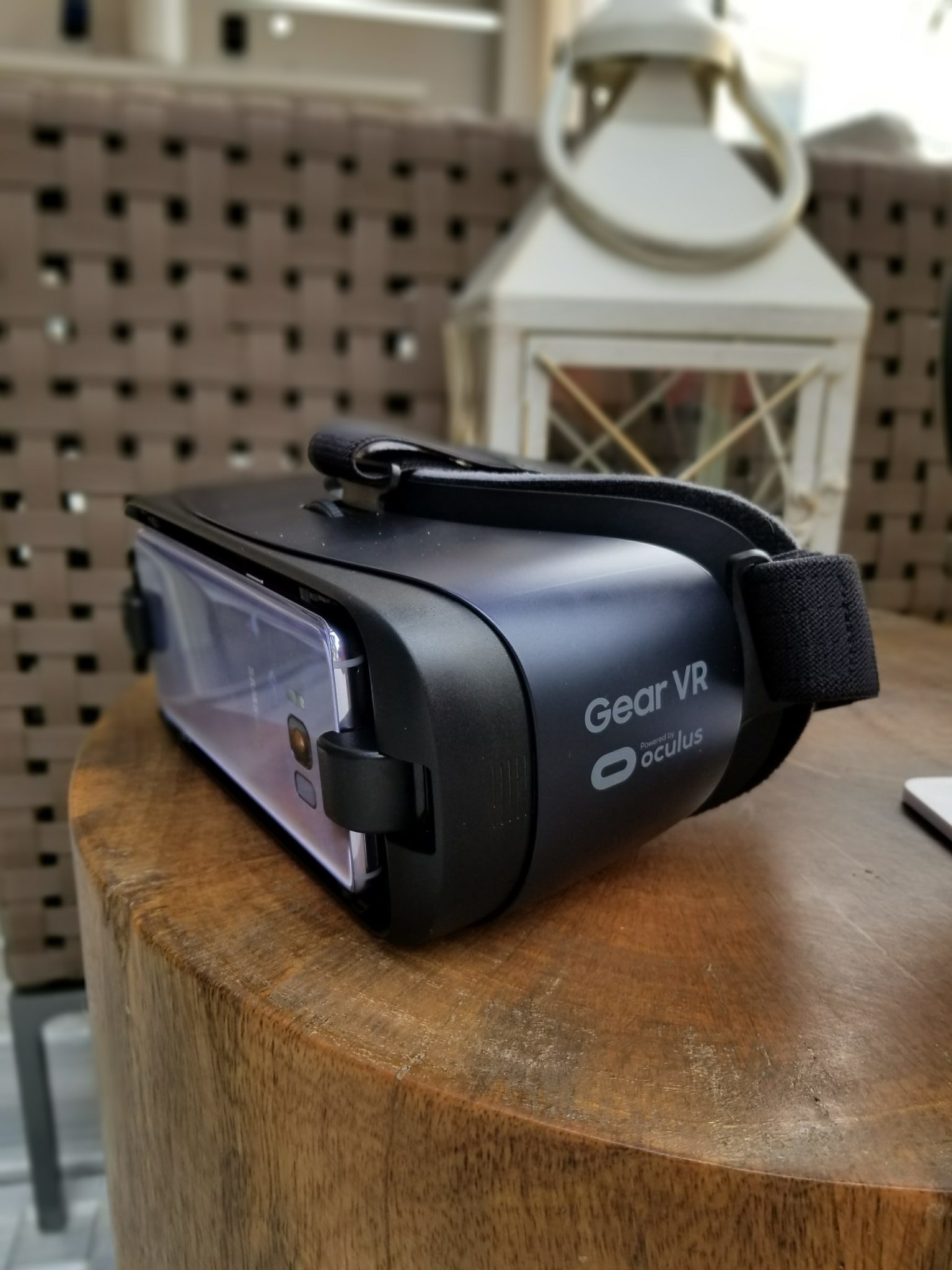 Huge thanks to Samsung for kicking off summer with such a fun event and inviting me to be a part of it!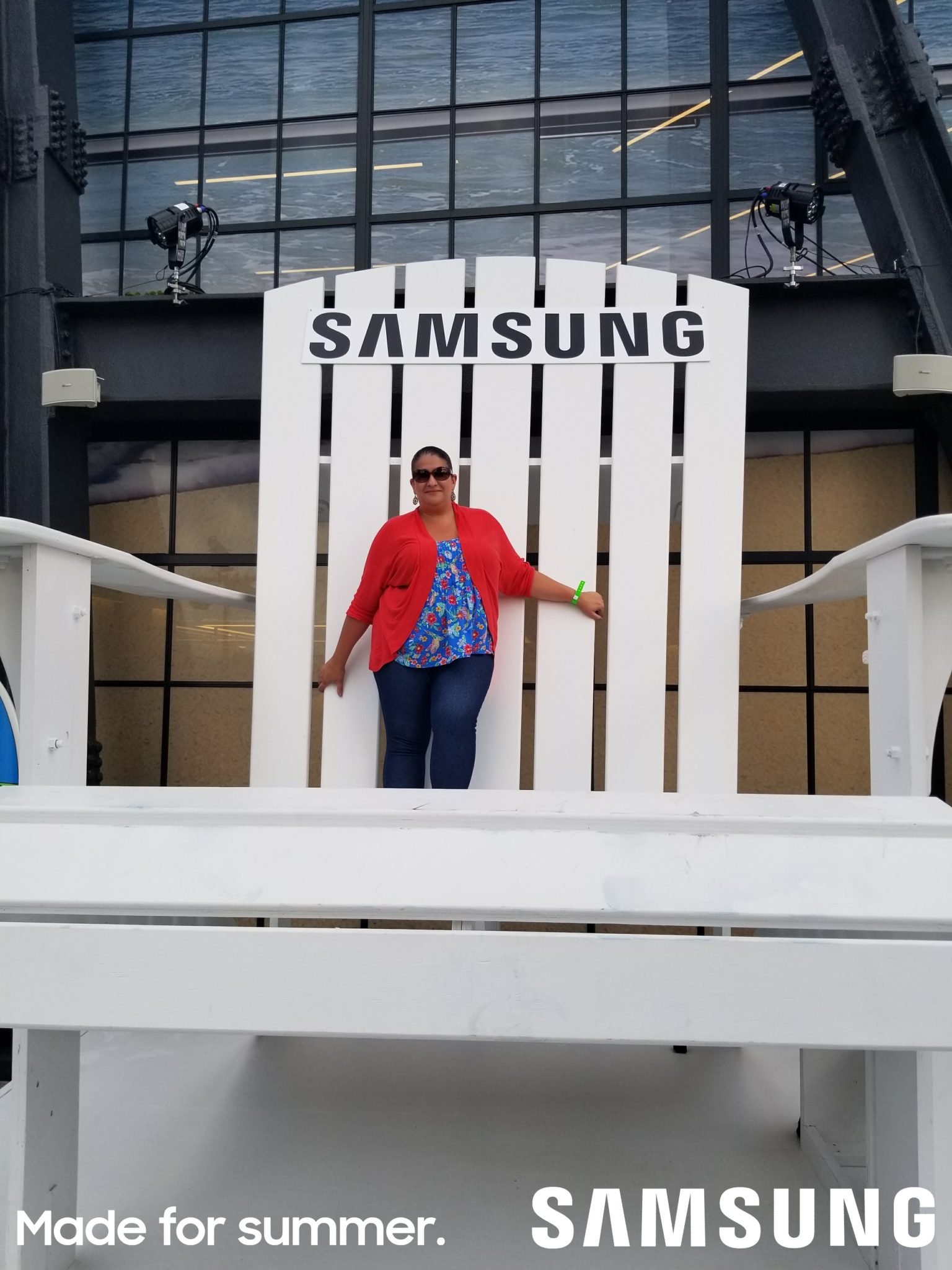 Now I can't wait to take on summer with my new Samsung Galaxy S8! Stay tuned because this is about to be the best (most photographed) summer yet!!
After all isn't documenting your "bragging rights" a key part of summertime? 😉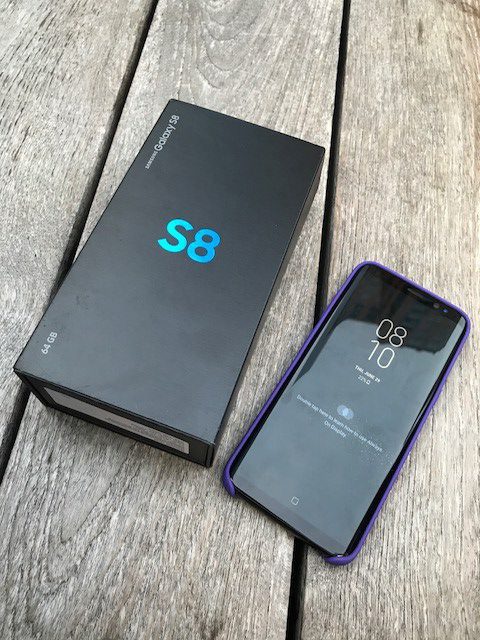 Make sure to follow me on Instagram to see all the summer fun I'll brag about capture next!
[enjoyinstagram_mb]
You May Also Like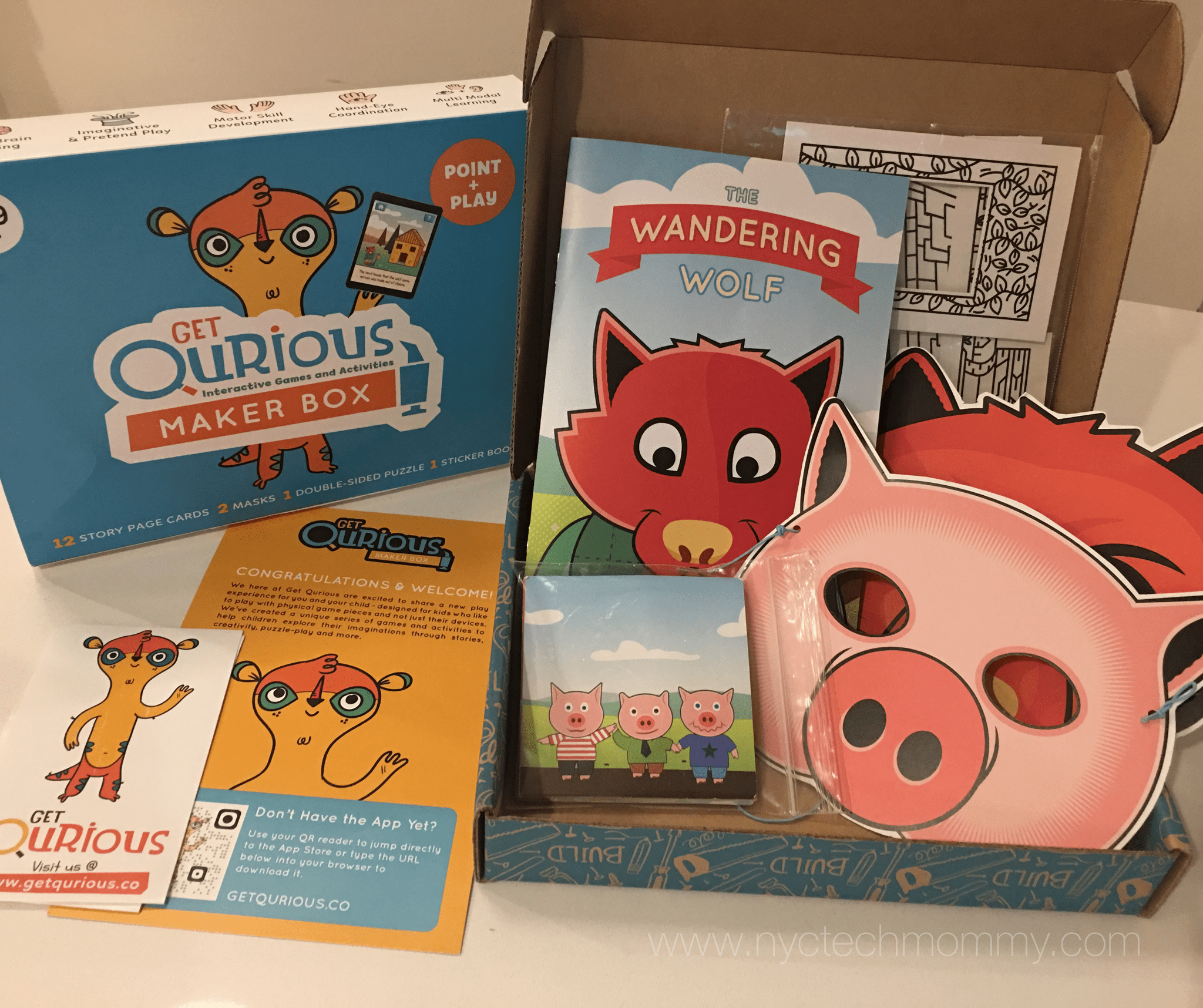 May 15, 2017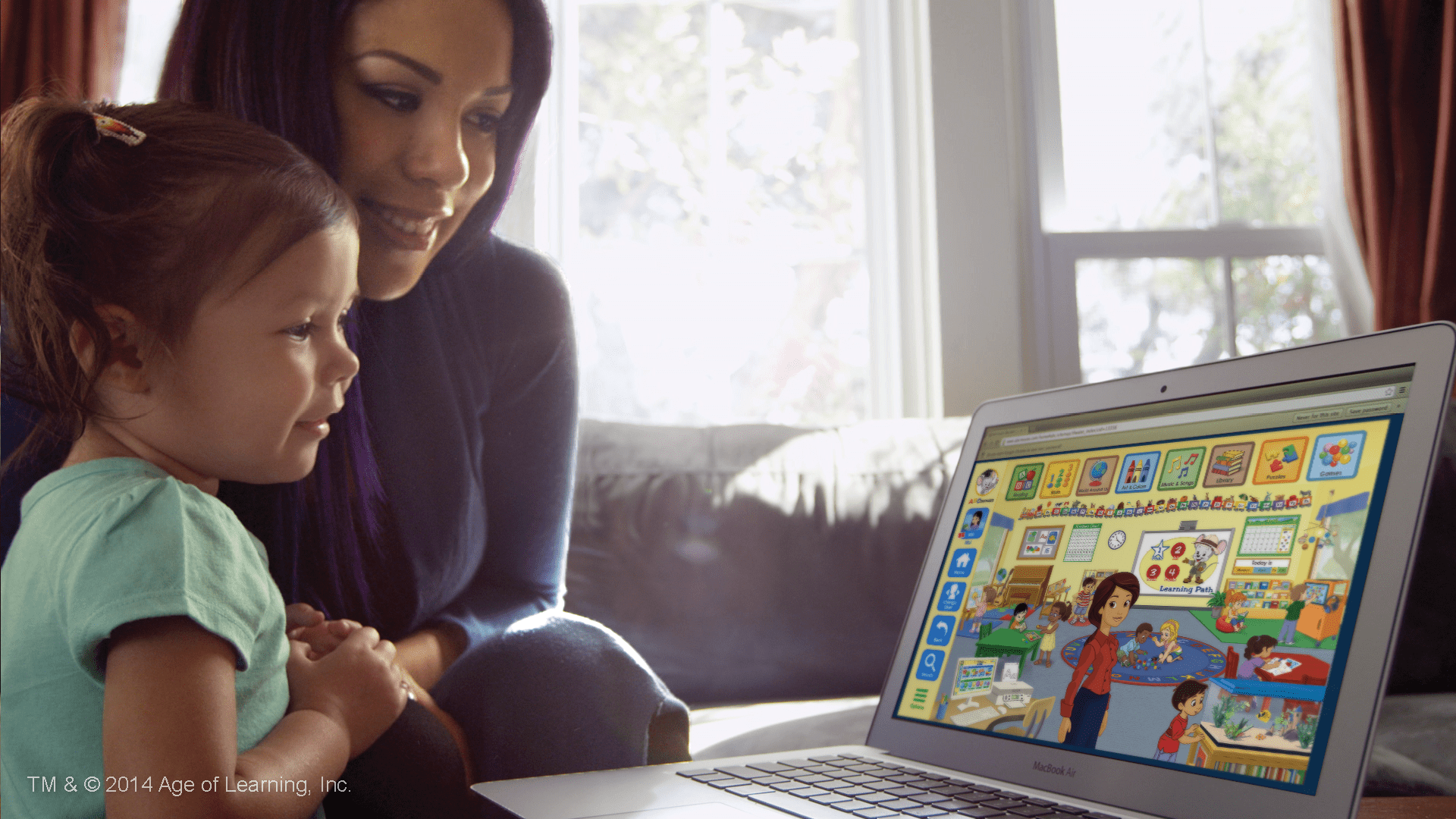 July 31, 2017