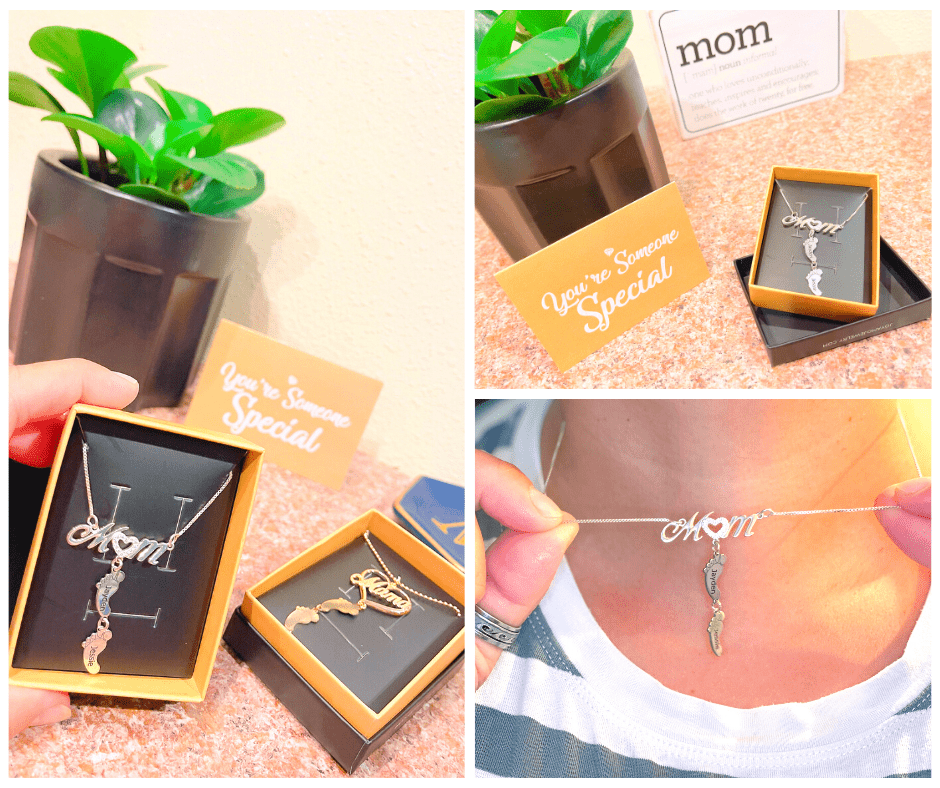 JoyAmo Jewelry: Personalized Gifts for Mom
We love moms! Moms deserve all our love and appreciation after the rollercoaster year we've had — living through a pandemic, working from home, and even taking on the role of teachers as kids learned remotely. And there's no better way to show her love and make her feel special this holiday season than with personalized gifts for mom from JoyAmo Jewelry. Read on to learn more!
My two kiddos are my pride and joy! So I was very happy to receive this beautiful jewelry gift for review from my good friends at JoyAmo. They gifted me their beautiful Swarovski Inlay Mom Necklace with Baby Feet, personalized with my children's names. Now I can always keep them close to my heart! Personalized gifts are my favorite kind of gift to receive. I'm sure any mom in your life would also appreciate a beautiful gift like this.
This post is sponsored by JoyAmo Jewelry.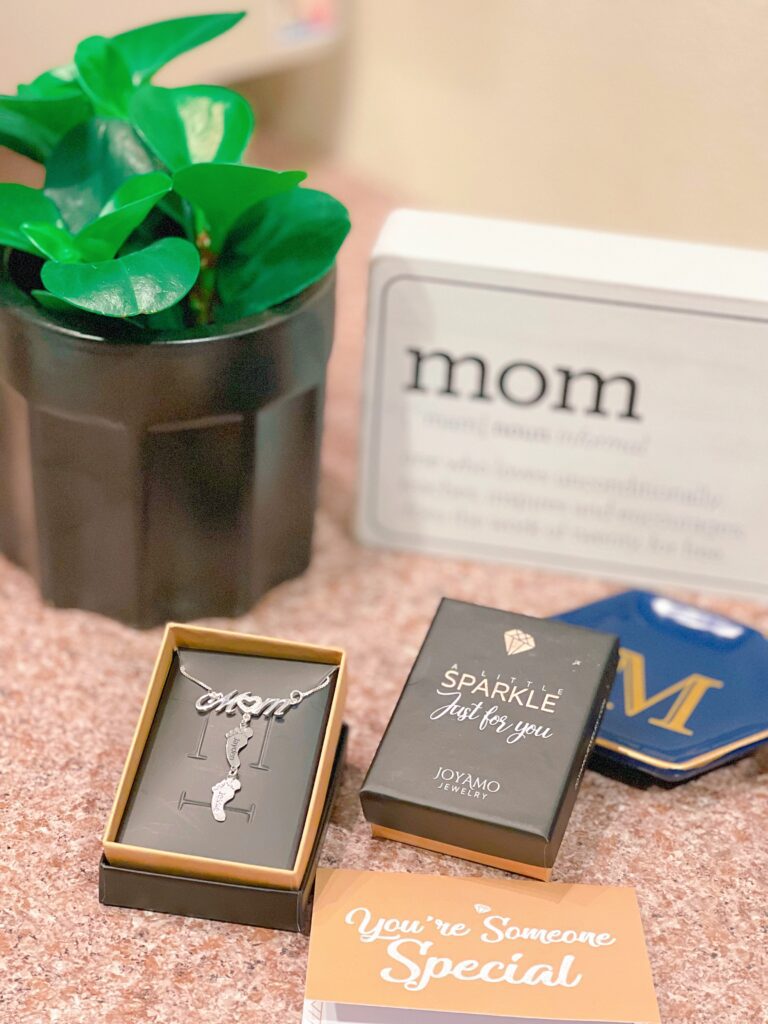 This JoyAmo necklace says MOM with the O being shaped like a heart that has inlaid Swarovski Crystals. Dangling from the heart are the engraved baby feet. Up to 8 baby-foot charms can be added and each charm can be engraved with a name (or date) of up to 8 characters. The engraving of the names is crisp and clear and I love the simple font they used! The design is suspended on a beautiful chain and they offer different lengths to choose from so you can choose from 16", 18", 20", or 22" and go shorter or longer.
What I probably love most about the design is that it can be worn casually or more dressed up. I wear mine everyday no matter the outfit I wear. JoyAmo Jewelry is really well-made and hangs beautifully around your neckline. For me, this is the perfect personalized gift to give or receive this holiday season.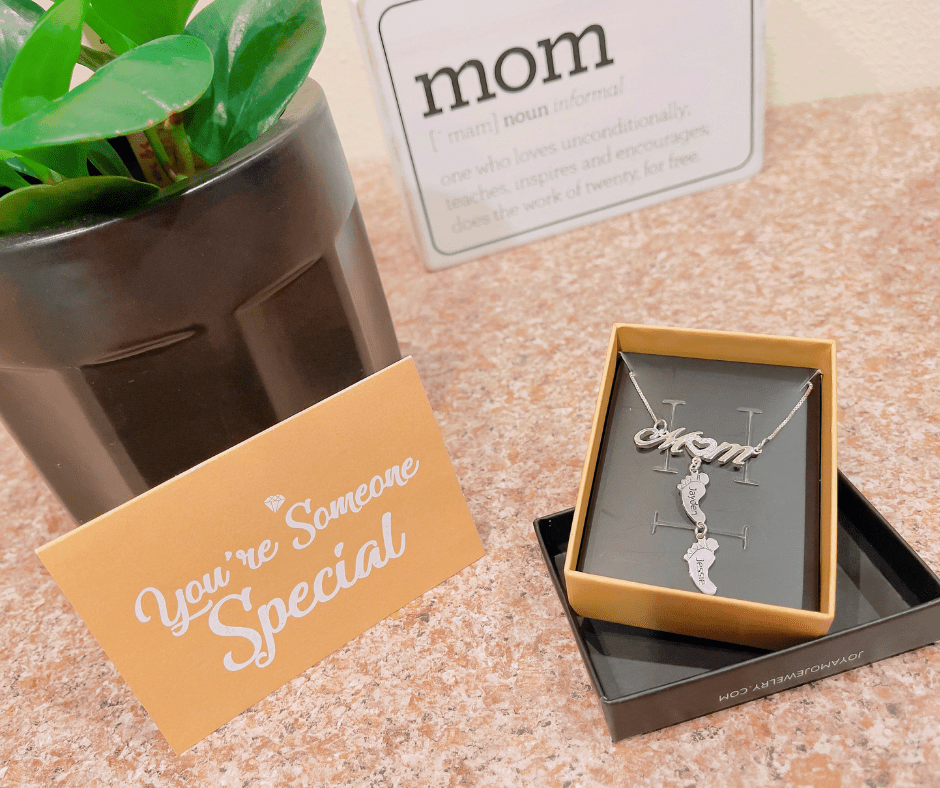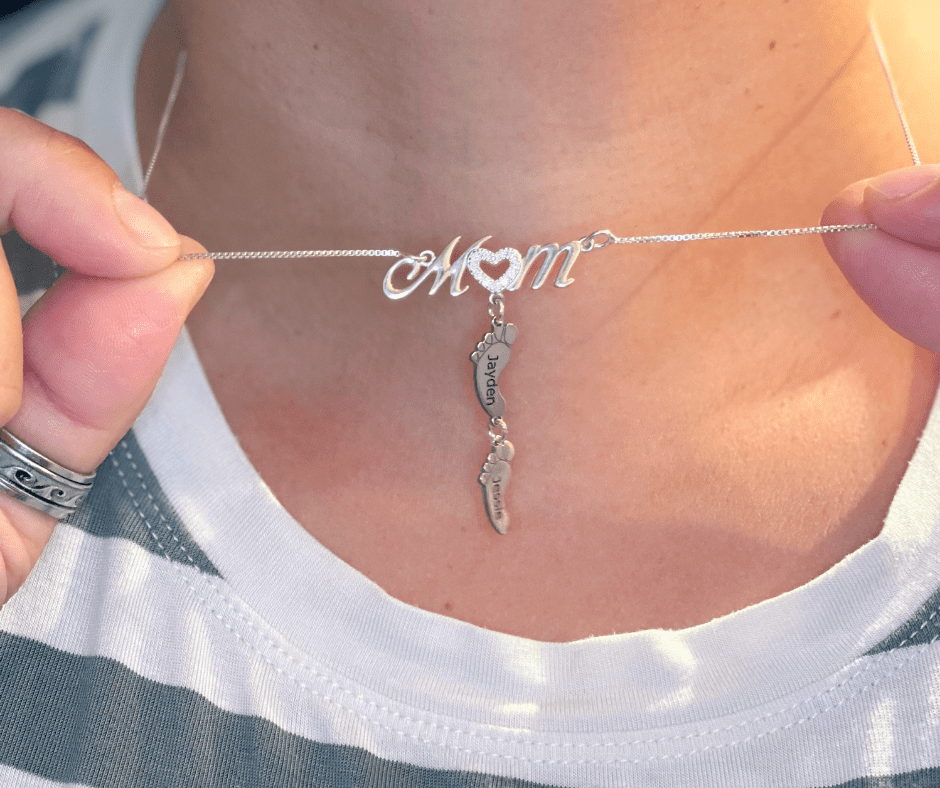 Now is the time to get your holiday shopping done! Head on over to the JoyAmo Jewelry website and take a look around at all the beautiful jewelry gifts they offer. You can use my special coupon code nyctechmommy30 to get 30% off your order. This discount code is valid for one year so it's perfect for gift giving this holiday season. To learn even more about JoyAmo's personalized gifts, you can connect with them on Facebook and Instagram.
I personally love my JoyAmo necklace so much that I even got one as a gift for my own mom. I know she's going to be surprised when she finds this personalized gift for mom under the Christmas tree. JoyAmo's beautiful necklaces for mom come in two different styles so for my own mom I choose the Mama Heart Pendant with Baby Feet necklace. Perfect for Latina moms! I decided to engrave my mom's necklace with birth dates instead of names. My mom is really big on celebrating milestones and special occasions such as birthdays. That's why I thought she'd really appreciate having these important dates printed on the tiny feet that dangle from her Mama pendant. Such a great way to commemorate the special dates when she became a mom to my sister and I. No matter how old her children get, these special dates will forever be close to her heart.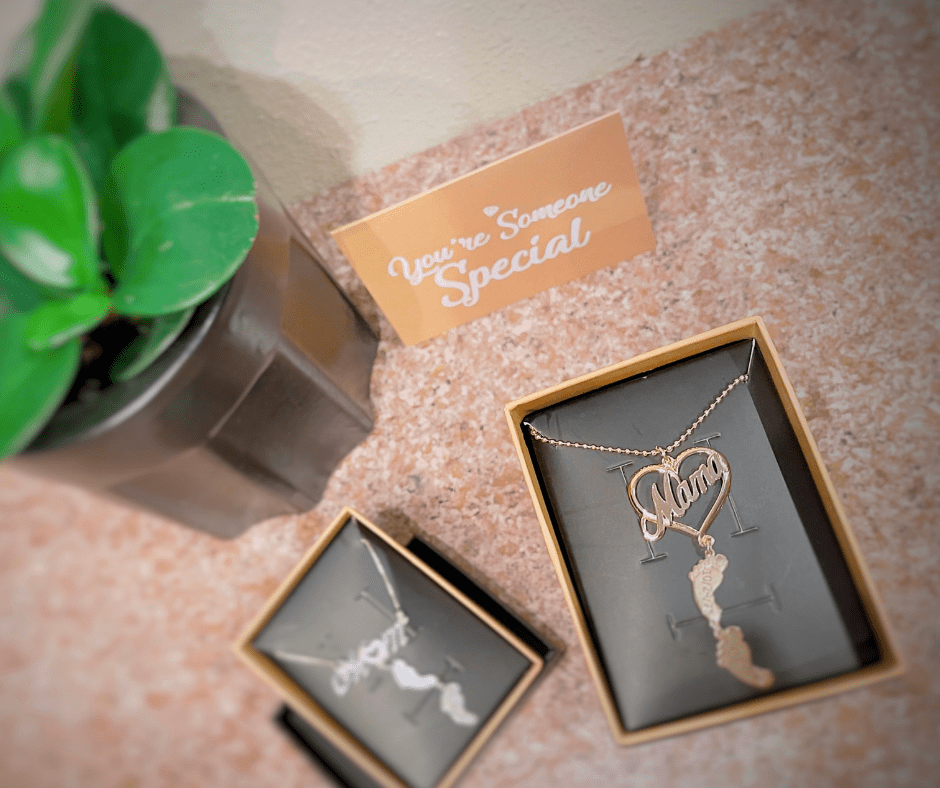 What mom that you know wouldn't love receiving a beautiful jewelry gift like this? JoyAmo personalized jewelry makes the perfect gift for any occasion, including Christmas. When you shop at JoyAmo you can shop for necklaces, bracelets, earrings, and rings for men and women. JoyAmo offers beautiful and unique styles that can be personalized and I love that I can choose from .925 sterling silver, rose gold plating, or yellow gold plating. Head over to the JoyAmo Jewelry website today and get your Christmas shopping done early and from the comfort of your own home.
Happy holiday shopping and don't forget to show all your love and appreciation to mom this Christmas!
Don't forget to pin this so you can find it later!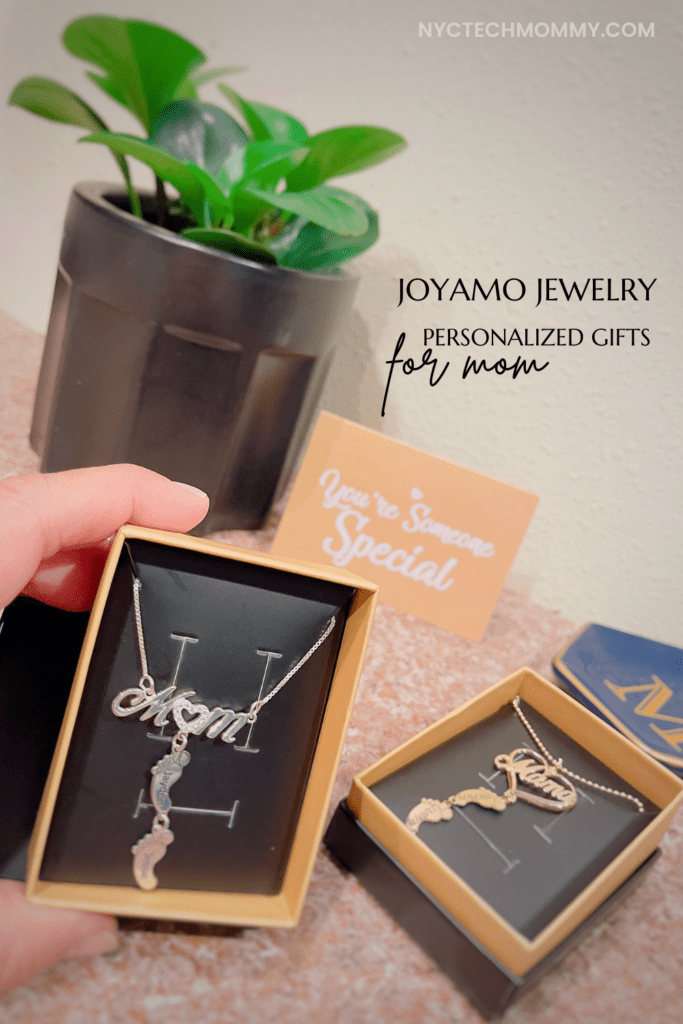 You May Also Like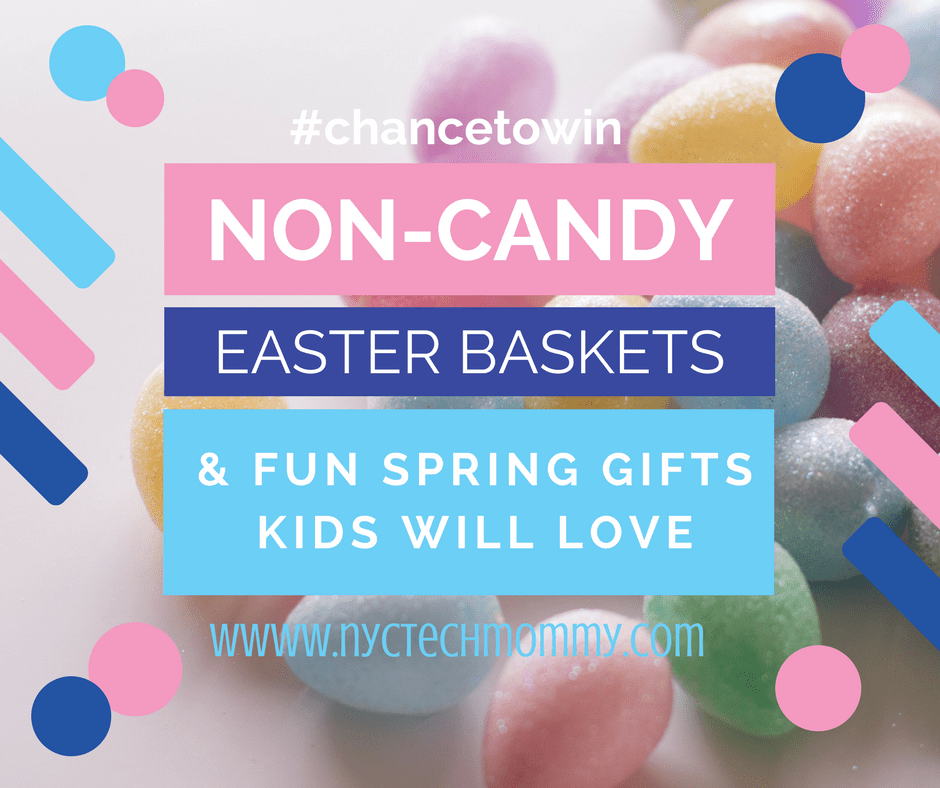 March 22, 2018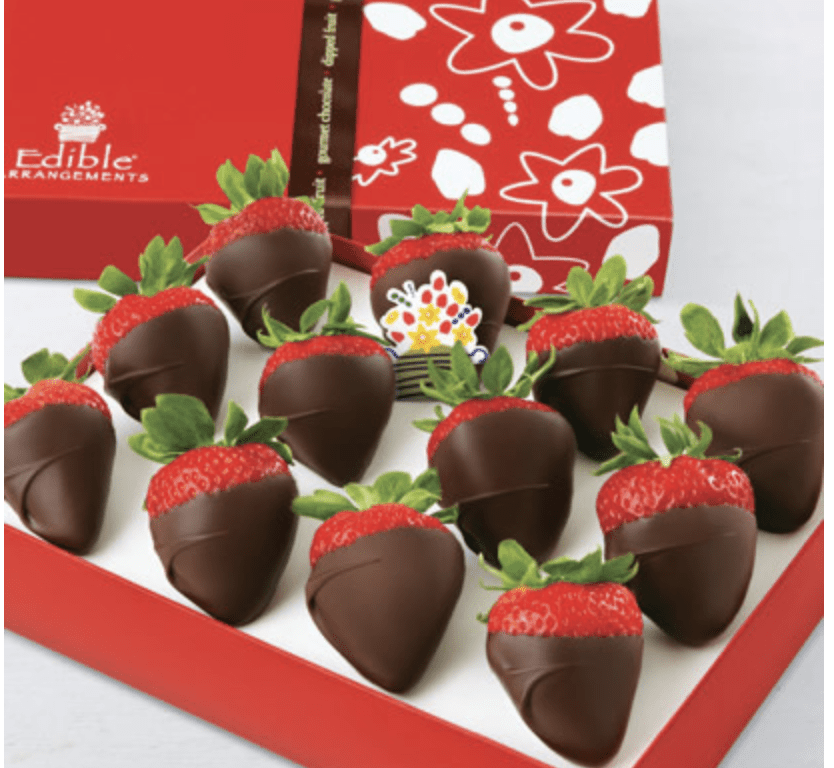 February 9, 2018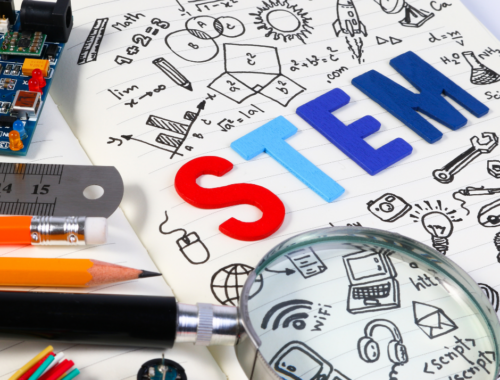 November 7, 2021