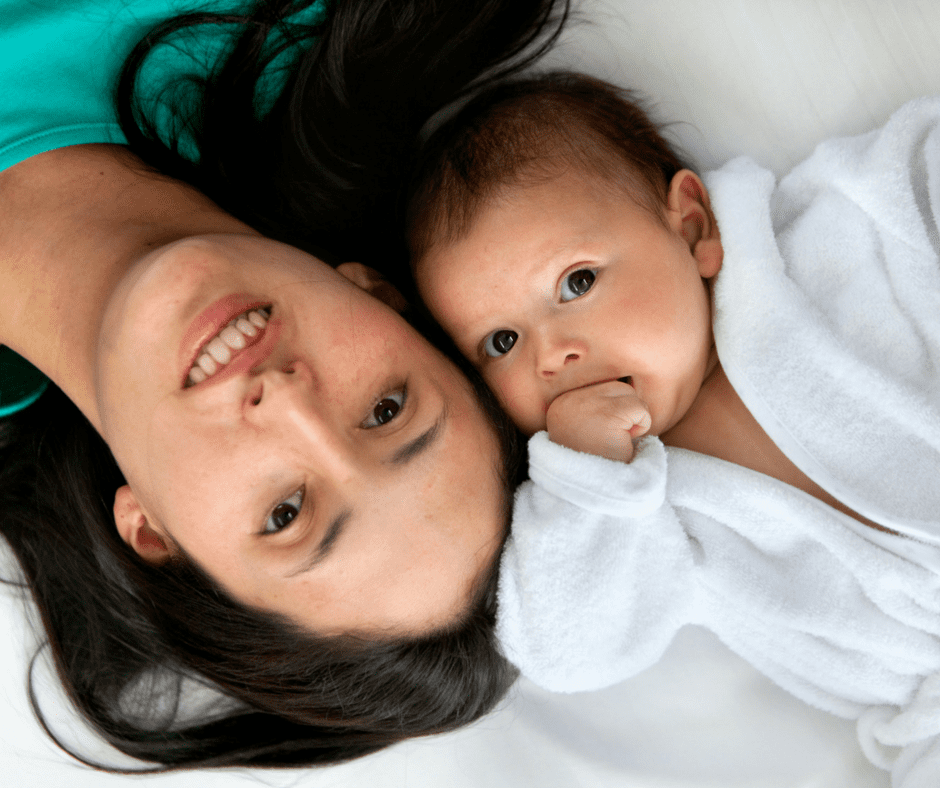 Baby Gear Essentials: What You Can Live Without!
June 20, 2018
It's so easy to get overwhelmed when preparing for a new baby. One thing you're probably already stressing about is how to determine which baby gear essentials are must-haves and which you can do without. Today's guest post helps you decide. Read on!
This is a guest post.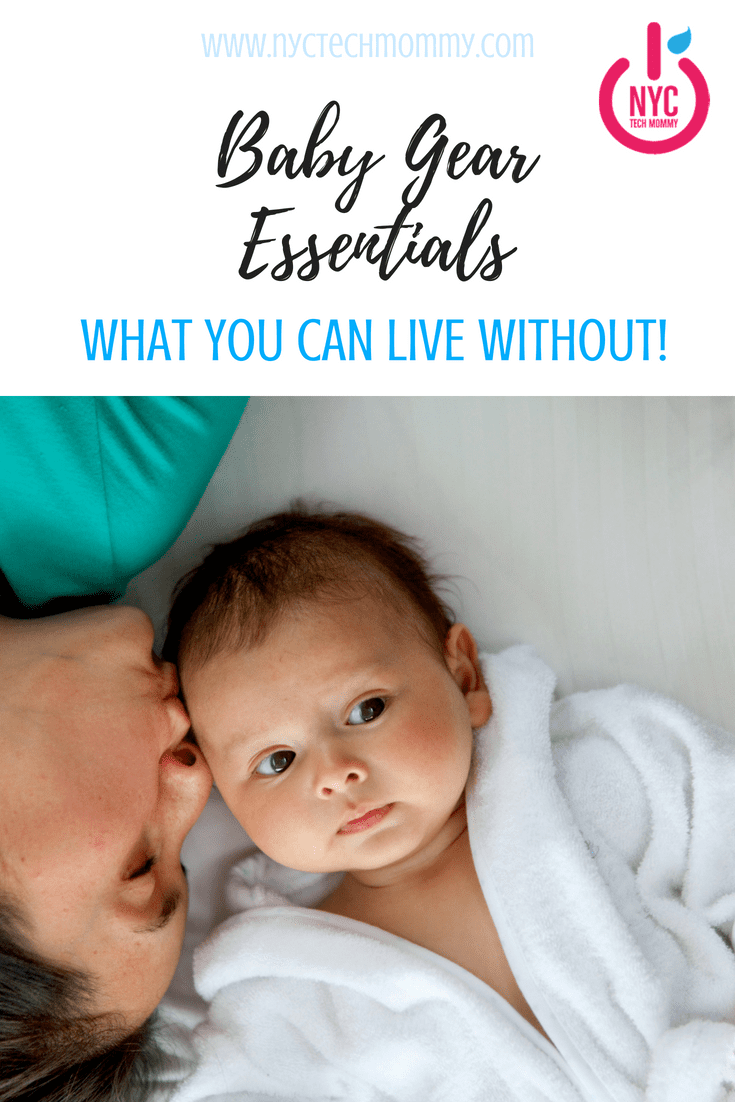 Baby Gear Essentials: What You Can Live Without!
As you prepare for your new baby, it is easy to be overwhelmed with the many baby items on the market. Which baby gear essentials are must-haves and which can you live without? The other challenge is that your baby will have real needs for a car seat, crib, and stroller. Knowing what you can skip will keep the clutter away and save your budget.
The Bumbo Seat
This is a little colorful squishy seat that looks a little bit silly. It props your baby up before he or she can sit up unassisted. A friend gave me one but honestly, we never used it. Most babies will hit the milestone of sitting up between four and seven months old.  By the time I got around to trying it, my little guy was too chunky to fit into it. I know that some moms have used it with the tray as a small high chair but overall, it is not a necessary purchase. Some parents say that their little ones fell out of the bumbo so if you do use one, stay extra close to your baby. You can also read more about the safety concerns here.
A Wipe Warmer
The idea of a wipe warmer seems wonderful but for my family, it was highly impractical. Most parents end up changing their babies all over the house and honestly, you might even find yourself making this happen out of the trunk of your car. If possible, I would take the wipe and hold in my hand for a second so that it was not freezing cold.  But overall, most babies can adapt and handle being cleaned with a wipe right out of the pack.
A Bassinet Sleeper
My mom used a bassinet for all of her children for many months but when it came time to bring my son home, I chose to use a Rock 'n Play sleeper instead. It is lightweight, easy to clean, and stable. I had borrowed a bassinet but it was bulkier and harder to move from room to room. I also did not find it very stable. I think a bassinet is pretty but it is not overly practical.
Crib Bedding
There are so many beautiful crib bedding sets to choose from but I would advise keeping it very simple. It is extremely dangerous for your baby to have blankets, stuffed animals, and pillows in the crib. Using a swaddle blanket or sleep sack will keep your baby cozy and warm without the risk of suffocation or choking. Decorate the nursery with a cute sheet and stylish wall hangings and keep the crib free of additional items.
Baby Shoes
If you can keep baby shoes on the baby's feet, you might make a lot of parents happy and make yourself a lot of money. I think baby shoes are great to take some cute pictures but it is highly unlikely that your wiggly little one will keep them on for very long. You will most likely end up with only one of them by the time you get home. I would suggest socks over baby shoes but those are also hard to keep track of at times.
A Diaper Stacker
A diaper stacker can be useful but I found them a bit obtrusive. I used the shelf on my changing table with two cute baskets. You will probably have to find a place to hang the diaper stacker close to the changing pad. I thought it was just easier to put the diapers, creams, and wipes on the changing table itself.
Designer Clothes
You may want to pick a special outfit for family photos or a holiday but in general, spending the bulk of your budget of designer label clothes is not necessary to have a super cute baby. I learned quickly to not have my heart set on what my son was going to wear because inevitably that would be the time we would have a diaper emergency or spit up everywhere. Your baby is already cute so there is no need to waste your funds on a specific label.
Baby Bath Towels
Have you ever seen a baby wrapped in a bath towel? It is simply so precious! I received a baby bath towel as a nursery gift but I rarely used it. I normally would just grab one of our regular towels to dry off my little guy. It was normally close by and worked just as well as a towel made specifically for a baby. Some experts advise being extremely attentive when using a baby towel that has a hood on it.
Final Thoughts on Baby Gear Essentials What You Can Live Without
There will be many baby items that you will not be able to live without like strollers, car seats and thermometers, but I hope this list of baby gear essentials what you can live without helps you know what you can skip and what is not worth the financial splurge. Now you can focus on things your baby actually does need. You can always borrow some of these less necessary items from a friend.
Congratulations on your new precious bundle of joy!
---
This is a guest post by Experienced Mommy.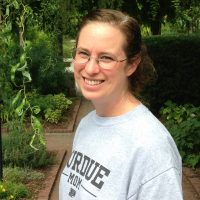 I'm a mom of four and grandmom of one. I've always focused on building the character, not the resumes of my kids. I'm a CPA and a parenting, baby gear blogger at Experienced Mommy.
You May Also Like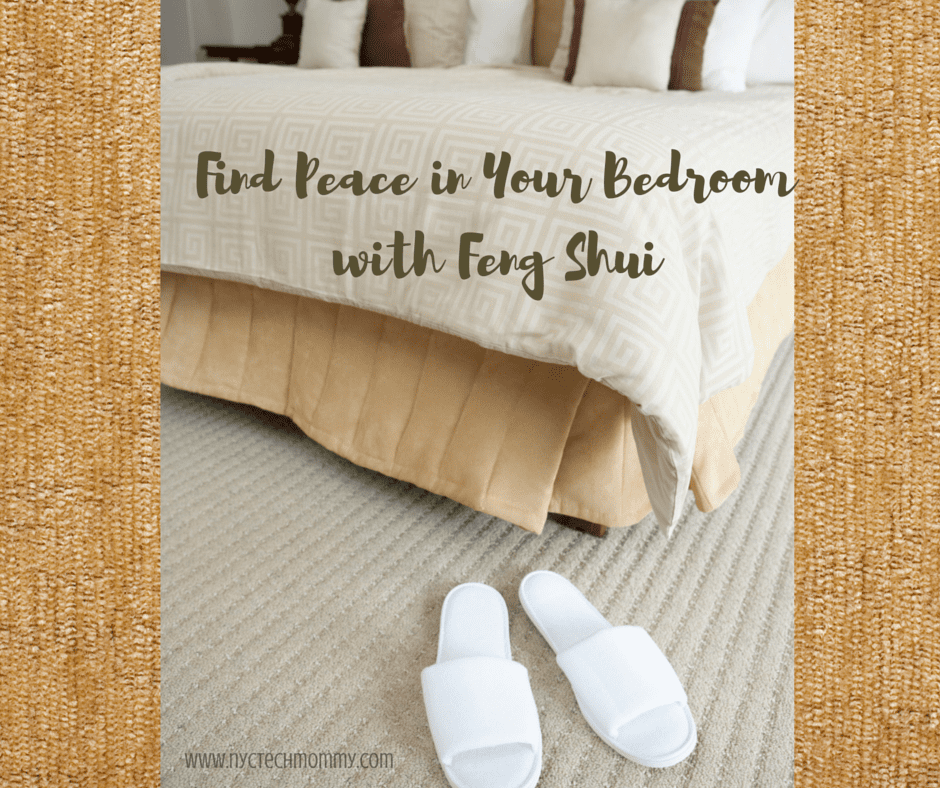 July 29, 2016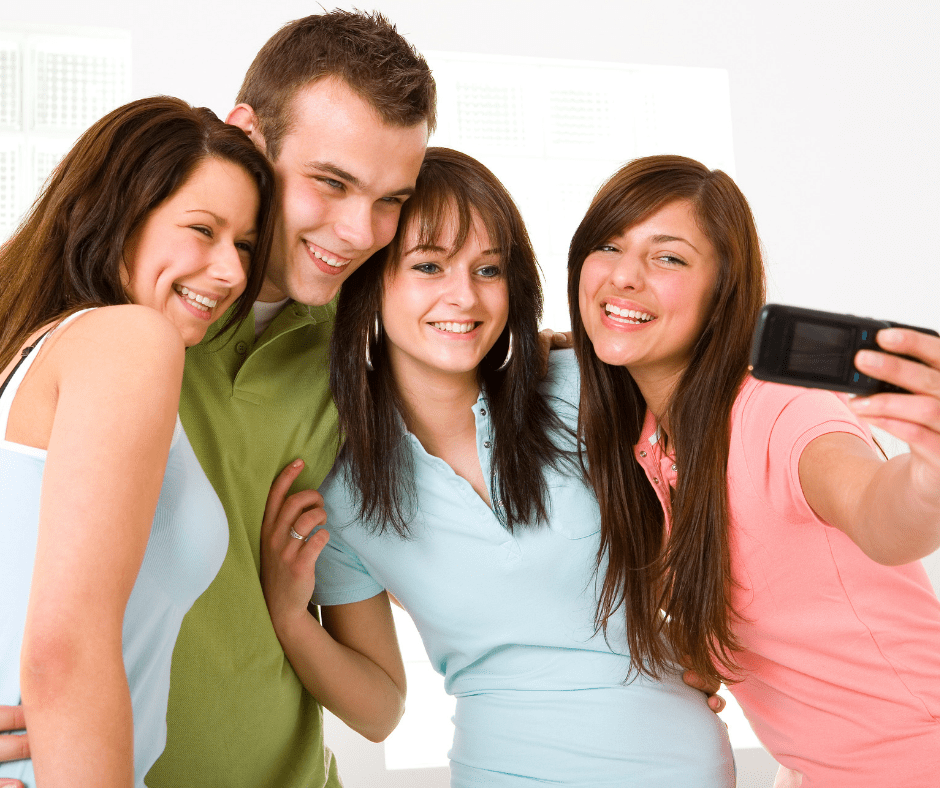 March 6, 2019