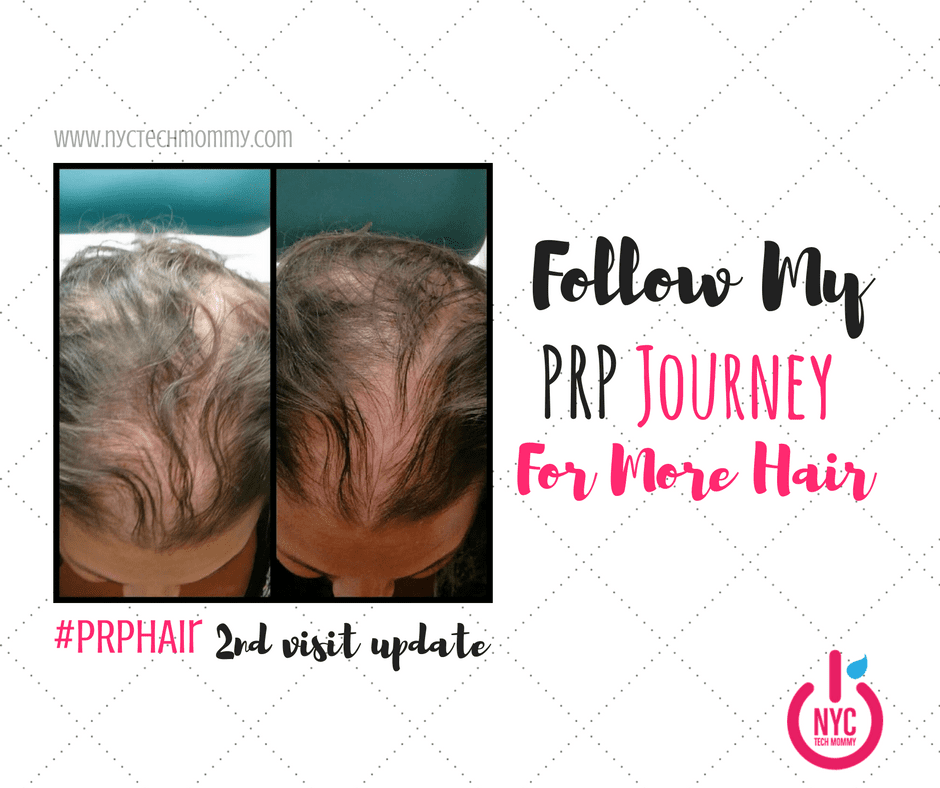 Follow My PRP Journey for More Hair – 2nd Visit Update
October 14, 2016
Struggling with Hair Loss? Follow My PRP Journey for More Hair
Over the past few weeks, I've shared my struggle with hair loss and my experience during my first PRP treatment.  Today I'll share some details of my second PRP Hair Loss Treatment with Dr. Rapaport, including some behind the scenes videos from our YouTube Channel. Are you following along?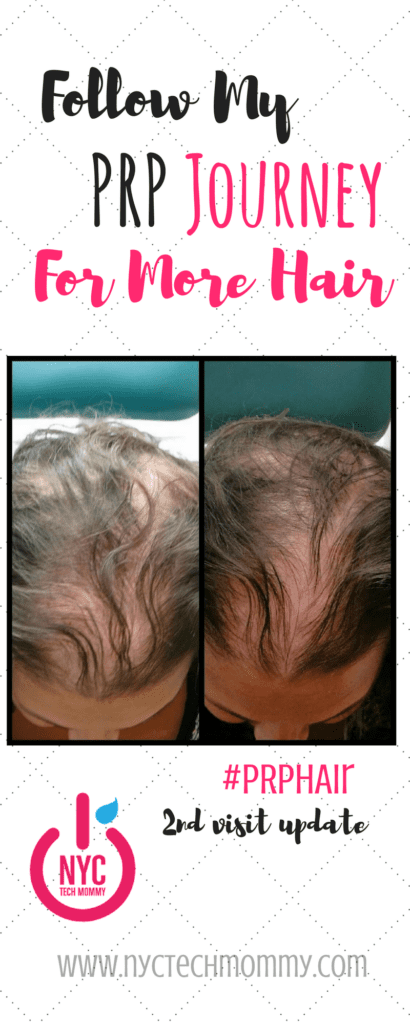 Disclaimer: I was supplied with PRP Hair Treatments on a complimentary basis by Dr. Rapaport. In order to test them first-hand. All opinions stated are my own.
My PRP Journey for More Hair
PRP Hair Treatment with Dr. Rapaport – 2nd Visit
If you've been following my journey you know that initially I had a lot of anxiety and was nervous about my first visit to Dr. Rapaport's office. You also know that his team was extremely welcoming and friendly and they made me feel at ease.
For my second visit, all of my anxiety was gone and I was able to relax and feel excited about seeing my results and 1-month side by side.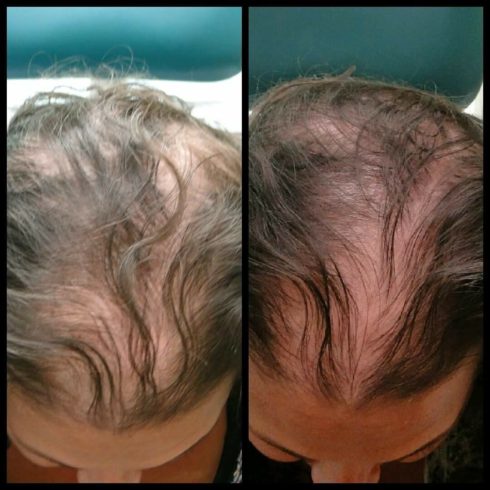 I'd already noticed that my shedding had stopped so at least I'm not currently losing any more hair. His assistants, as the last time, were super friendly and also excited to see my results.
Chatting with Dr. Rapaport
I spent a little time chatting with Dr. Rapaport and going over if I've noticed any changes, which of course I have. I shared with him that I've noticed the hair growth the most in the crown of my head. My hair has definitely gotten thicker in that area and I've noticed that I do not have as many bald areas in the back of my head. We then took my 1-month pictures and they drew blood to start the PRP process.
Dr Rapaport stepped out for a bit and called me over to take a look at my one-month side by sides and we were both excited to see that PRP is working for me!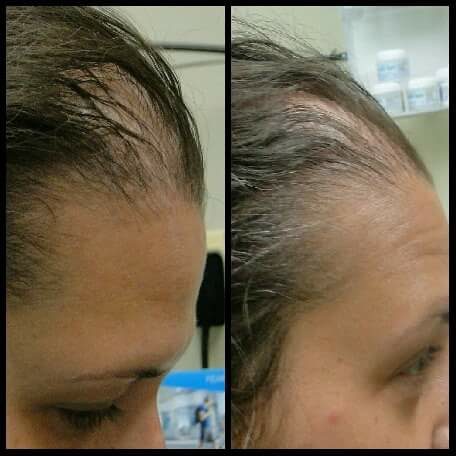 The Low Down on PRP – Does it Hurt?
For my first round, I chose to use the topical anesthetic to reduce the pain during the treatment. After realizing that it really wasn't that painful I thought I'd give it a try without the anesthetic this time around.
I have to say that I might actually recommend you don't use the anesthetic. I definitely felt the needles a little more but it was more of discomfort than pain. I did notice that it was a lot less messy and my scalp didn't seem as sensitive after the procedure was done. This could be because it was my second round and maybe I've become use to a bit of the soreness. In any case, I think I will skip the anesthetic the next time as well! 
Check out more behind the scenes videos of my PRP journey for more hair by clicking here.
My Journey –  From NO HAIR to MESSY HAIR
Next time I'll get into how just two treatments have boosted my confidence and made my daily routine a bit easier! If you've missed any part of my journey thus far, you can find all my previous posts by clicking here.
I hope you stay tuned and continue to follow my PRP journey for more hair!
In the meantime, you can learn more about Dr. Rapaport and his PRP Hair Treatment by clicking here.
Remember to use our unique NYCTechMommy discount code 'PRPHair10Tech' when booking your PRP appointment with Dr. Rapaport online and receive 10% off. Also, make sure to mention the discount code at the office when you arrive for your first visit so that they know I sent you.
Are you suffering from hair loss too? Comment with your biggest struggles below. You are not alone! And if you have any questions, send them my way. I would love to hear from you!
Signing off, for now ~ xo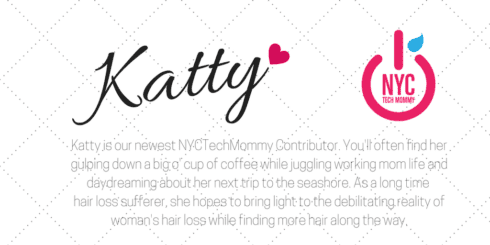 You May Also Like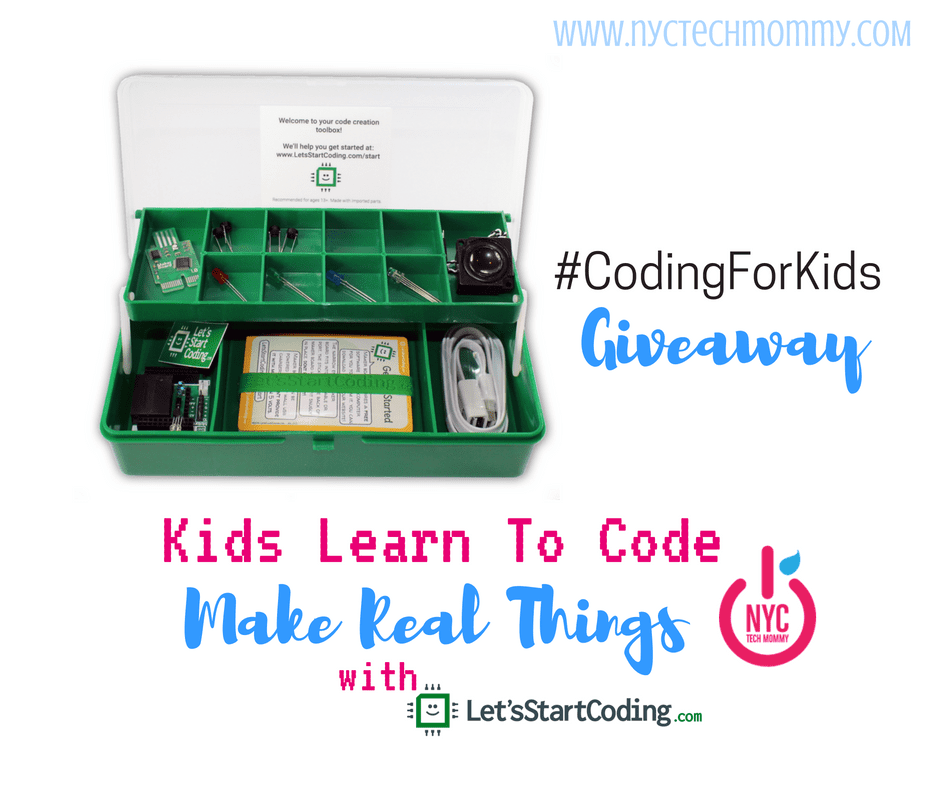 November 29, 2016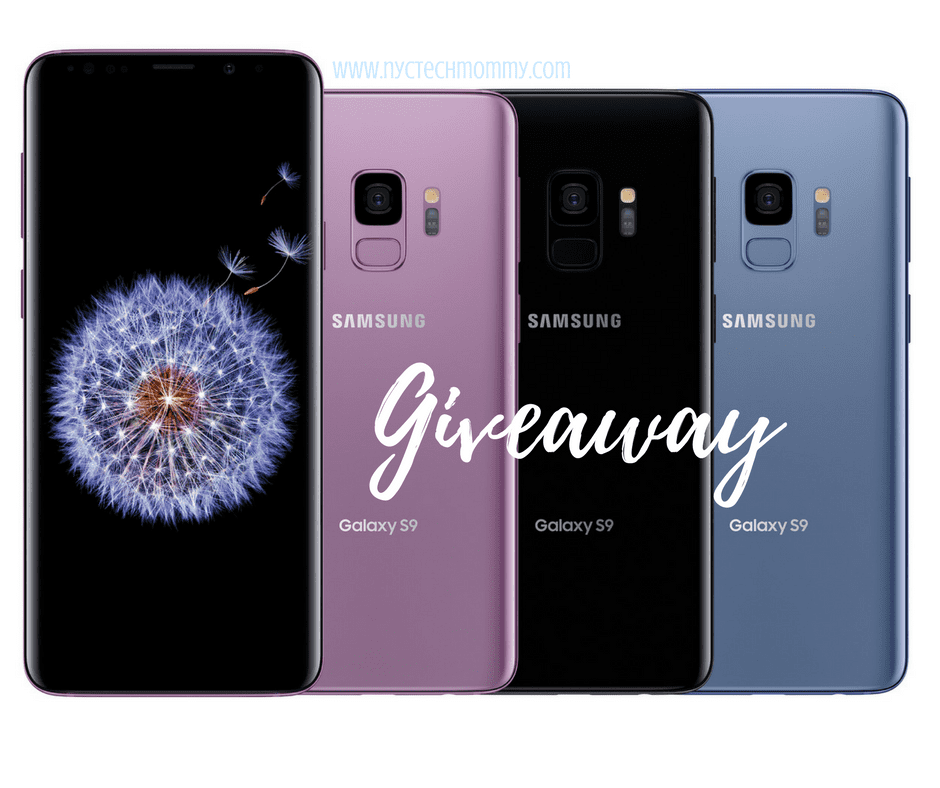 March 15, 2018