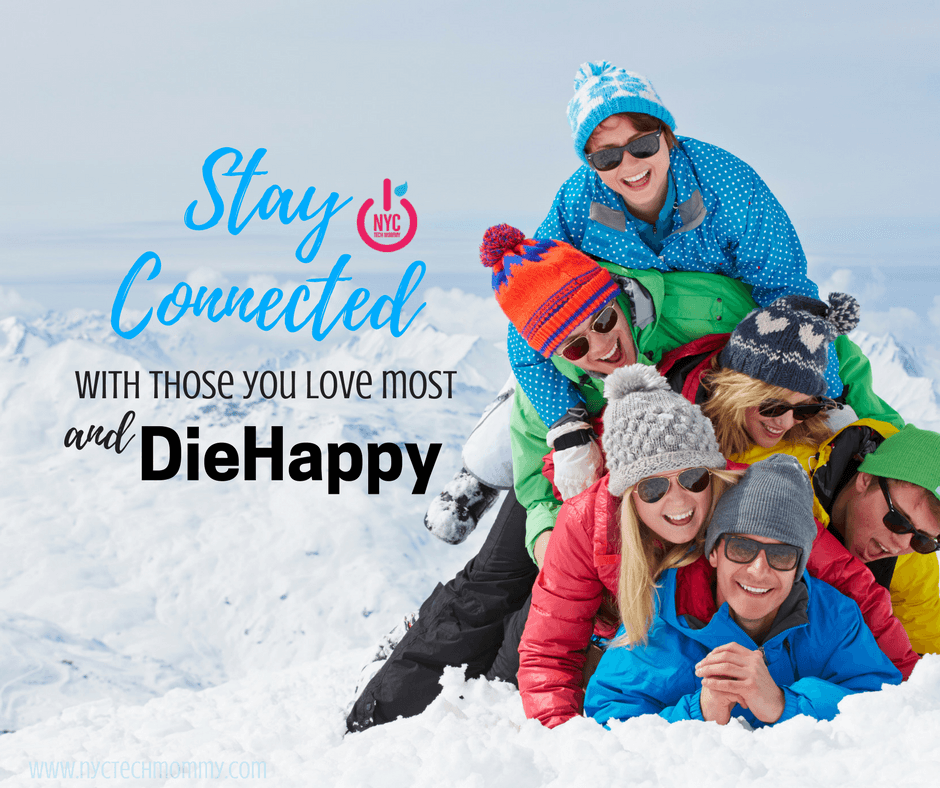 Stay Connected with Those You Love Most and DieHappy
Life gets busy! Many times I get caught up with things and I'm not as intentional as I want to be in doing the things that make me most happy, like finding the time to spend with the people I love. I know you can relate! But what if I told you could you could stay connected with those you love most through your very own personal social network? Well, there's an app for that! It's called DieHappy.
UPDATE: Since the publication of this review the DieHappy has been renamed to GoHappy. Makes sense, right? I guess developers heard what you all had to say (many chimed in here – see comments section below).  If you were previously using the app, make sure to download the latest update to see the name change take place. Stay connected with those you love and GoHappy! 🙂
DieHappy is one neat little personal social networking app that lets you stay connected with those you love most. Think of it as a way to easily communicate privately with those that matter most, share pics and special moments, make plans, celebrate special events and truly be intentional in spending time nurturing the relationships that matter most to you? Sounds great, right? Today I'll tell you all about how I'm using it to simplify my life and keep up with the people I love most.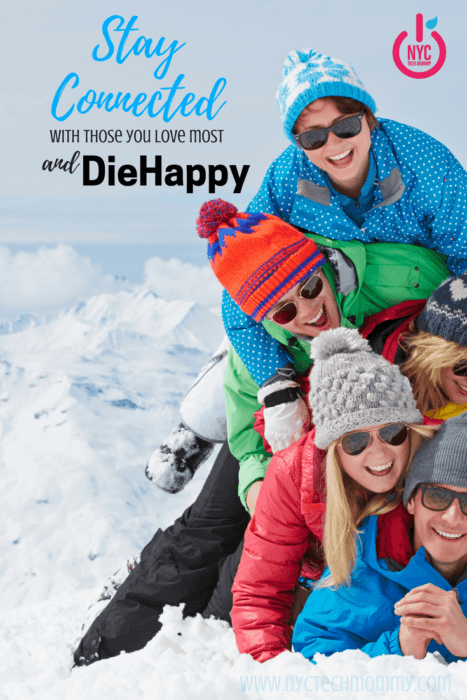 Disclosure: This is a sponsored post. All opinions are my own and I only share what I love and know you will too!
In my busy over-scheduled life I rarely have time for phone calls or keeping up with everyone on social media. Can you relate? It's hard to stay connected to those you love most. Sometimes special moments slip through the cracks. But not anymore with the DieHappy app. You're gonna love it!
You might be thinking, that's one funny name for an app. I thought so too until I started using it and then it all made sense. DieHappy really is all about doing the things that make you the most happy, with the people that make you the happiest, so you can live a life that you love.
Now you know I'm all about living life — living it simple and living it fun! DieHappy makes perfect sense to me. Wouldn't you die happy if you lived a life you love?
DieHappy encourages users to be as intentional about spending time on their most important relationships as we are about spending time on work and other daily responsibilities. It helps you stay connected with those you love most so you can live happy!
[Tweet "Be intentional about spending time on relationships that matter most with @DieHappyMoments #app #techtuesday"]
Here's a bit more about why I love DieHappy and why I'm sure you'll love it too!
DieHappy is designed to help users strengthen the relationships that matter most by bringing back true sharing of both the mundane and special moments. No need for all the craziness of social media or keeping up with texts, phone calls and whatnots.
DieHappy lets you share and make plans easily so you can stay connected with those you love most. It lets you share your life with the people that actually do care — the ones that love you and really do want to hear about your kid's latest accomplishments… and melt-downs!
Here's how it works!
Die Happy Makes it Easy to Stay Connected
Make plans with loved ones through an easy to use date polling feature that syncs to your calendar and keeps details related to those plans in one place.
Photos taken from these moments together can be uploaded as a group and shared with the people you choose, with the ability to like, comment, etc.
With DieHappy you now have a calendar photo timeline of all of your moments, which also includes reminders of your loved one's special dates and wishlists for advance notification. Users can also create those "someday" and "bucket list" plans in the app.
This neat little app gives users the ability to not only share moments through photos but also plan moments that will become treasured memories (and photos) you can share together. And I love that!
How many times have you talked about getting everyone together for dinner or having a recurring girls night, or even regular date nights with your husband or special dates with the kids. We all think about it. We all talk about it. We all mean well, but then we forget! Life happens and we miss those opportunities to strengthen relationships and spend quality time with those we care about most. It's hard, I know!
That's why I'm loving my DieHappy app! It really makes it so simple to share with my loved ones, make plans and really stick to them. Plus, I have to consider that not everyone I love is on social media. I can't just catch them on Facebook or Instagram. Also, my immediate family is spread out across states. Getting us all together gets complicated. Making plans through phone calls or texts isn't always the best way (or simplest) way to do it. And don't even get me started on sharing photos with them! We've tried a bunch of different ways but someone always misses out! I know many of you are in the same boat, right?
All The Reasons I LOVE DieHappy
Here's how I have "My People" set up on my DieHappy app. Now they're all right there at my fingertips. Staying connected with those you love most is now so easy!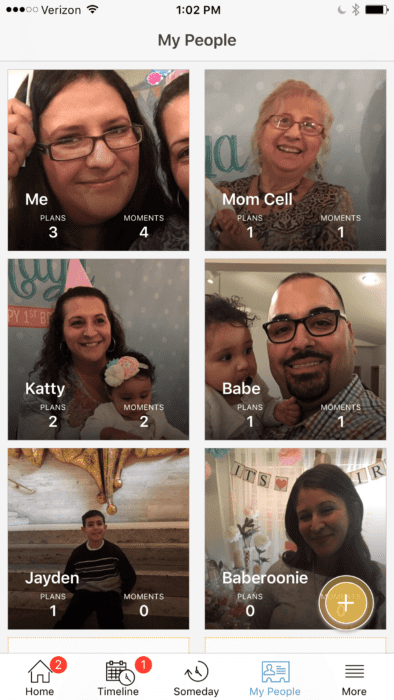 What's really nice is that a descriptive text will automatically pop up when I share something. I have the option of sending it or not. The text (could be an email too) lets them know exactly what I am sharing with them. It's also great that they don't even have to be an app user to view what I share. They can just click the link and access it. Easy, peasy!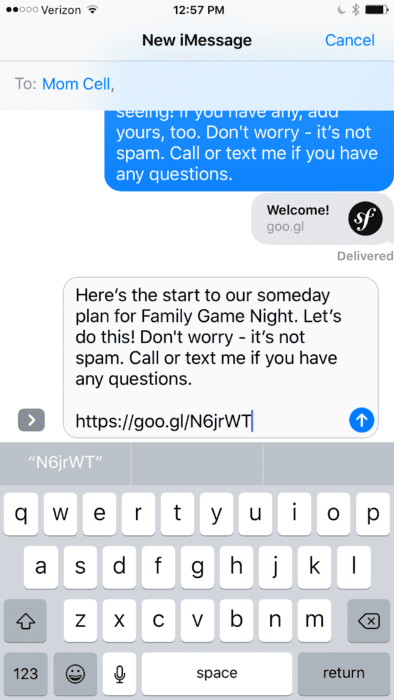 I can tag people when creating a photo album if they were there. And if they weren't there I can still share pics with them. It's also easy to add a story to my pics and even hashtags. Also nice is that those I tag can add to my album so that no pics are ever missed.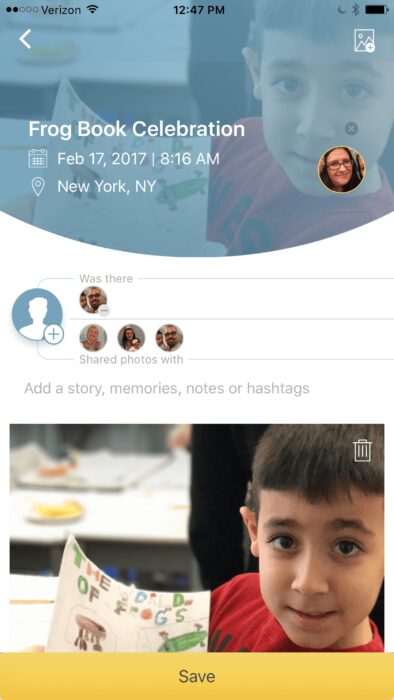 Together we can all like and comment on each other's photos and stay connected privately! That's really important to me because who wants to share every single moment of their lives on social media for all to see. There are moments we just want to keep to ourselves — those moments we treasure the most!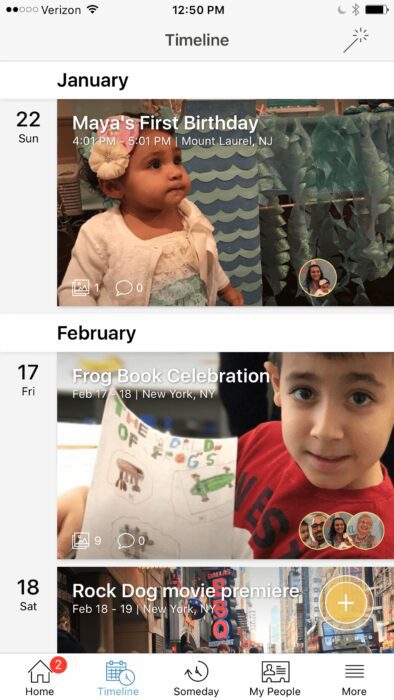 Also great is the fact that those treasured pics are now part of my timeline and I can look back at those moments by date at any time. I also love that my timeline allows me to see upcoming birthdays and other events (including photos) so I don't miss a thing!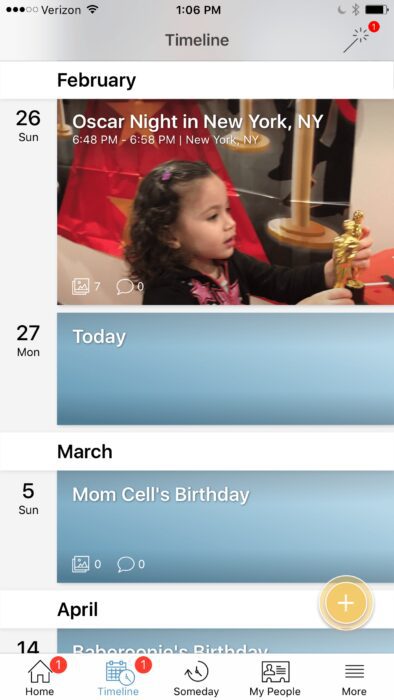 Being able to make plans with loved ones is also great! Not only can I make plans and share those plans, but I can also suggest a few dates that work for me and poll everyone to see what's works best for them, without all the back and forth of phone calls, emails, texts, etc.
You can even make plans for "Someday" and I love that! That means there's no pressure to get together right now but it's a great way to say "hey let's plan ahead for this".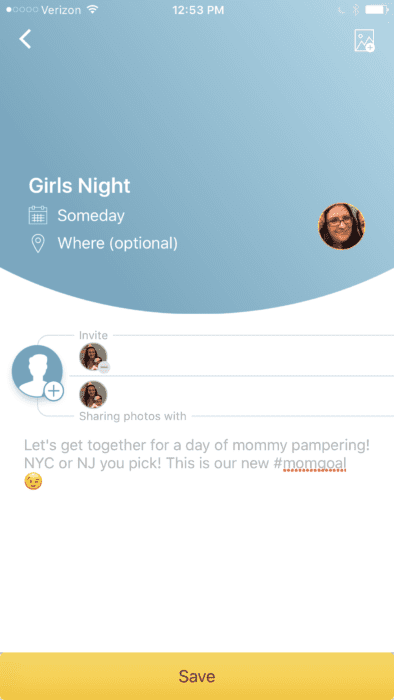 What's also great is that DieHappy will ask to access your calendar. Plans made in the app will be added to your calendar so you can really keep up with it all easily!
Award Winning App Makes it Easy to Stay Connected
It's no wonder that DieHappy was one of the best apps of 2016! It was awarded the Silver Award by Best Mobile App Awards in the highly competitive best Overall App for 2016 category.
Since it's launch in 2016, DieHappy is the only app that combines the ability to make plans with friends and privately group photo share, empowering users to be more intentional in planning and sharing life's moments with loved ones. Users love it and the experts do too!
[Tweet "Easily Connect with those you love most @DieHappyMoments #app #family"]
I know you will love the ease with which DieHappy helps you can stay connected with those you love most — strengthening important relationships and making new memories is much easier now! Check out DieHappy and download it from the iTunes store. Android version coming soon! Follow DieHappy on Twitter or Facebook for latest updates.
Once you download the app and set it all up you can also access all your stuff on the web through their website platform here, making it even easier to stay connected with those you love most. Gotta love that!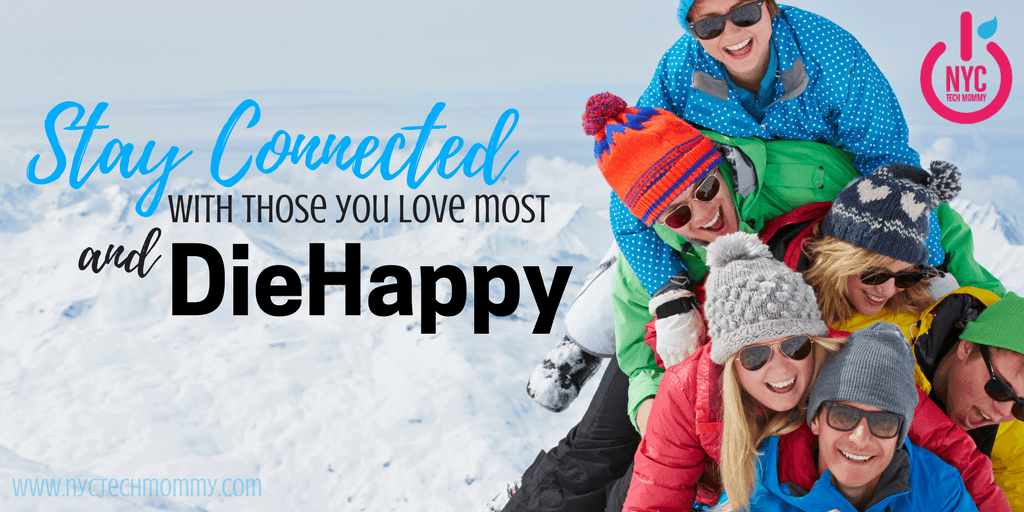 Tell me, how do you stay connected with those you love most? Do you find it difficult to keep up with it all? Let me know in the comments section below.
Click here if you want to learn about other cool apps I love!
Related articles across the web
You May Also Like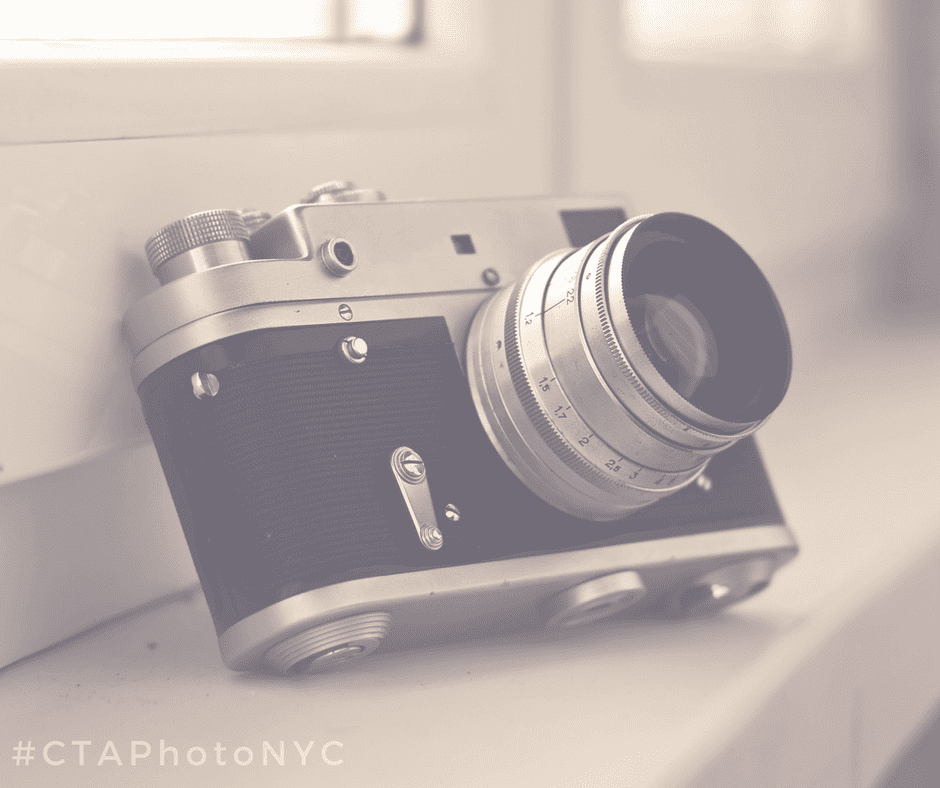 October 27, 2017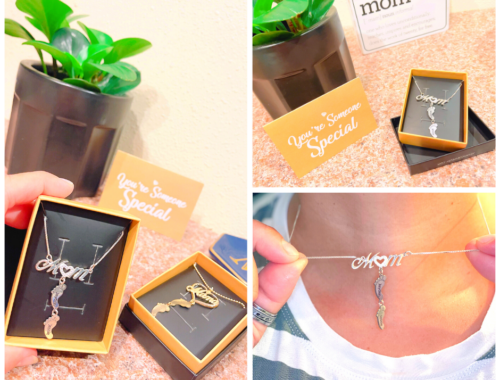 October 27, 2021