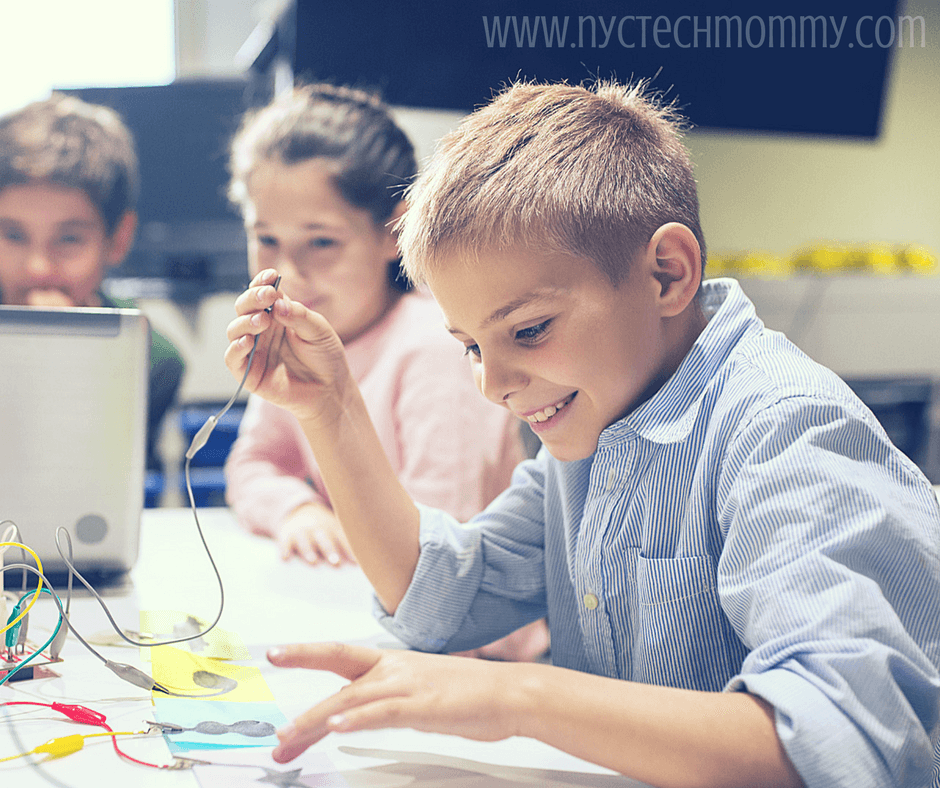 Challenge Your Kid Inventor with these Competitions!
Are you the parent a curious kid? One that's always exploring the world around them and coming up with creative ideas for getting things done? Maybe he or she dreams of becoming a kid inventor? Today I'll tell you about two very cool kid inventor competitions. Take this as a chance to encourage and challenge your kid inventor!
Or maybe you're an educator and have one of those little dreamers sitting in your classroom? You likely have an entire group of them! You know those kids that are always dreaming of new ways to change the world? Wouldn't it be great if you could tap into those ideas and that passion and help make their dreams a reality, including winning some well-deserved cash for yourself?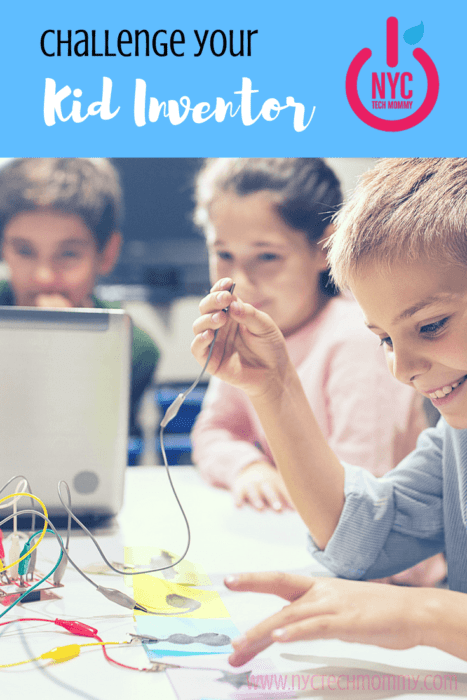 A few weeks ago I was lucky enough to meet some pretty amazing kid inventors. Thes kids inspired me, my own kid, and many others with their thoughtful innovation and their drive to help others. So when I heard about these two kid inventor competitions I knew I had to share them with you! I hope they motivate you to challenge the kid inventors in your life.
Challenge Your Kid Inventor!
We are all inventors in our own ways but kids, I really believe they can change our world. Their creativity and dreams can fuel the innovations of tomorrow! Keep reading to learn how you can challenge your kid inventor with these competitions!
The Paradigm Challenge
The Paradigm Challenge is an annual competition that invites students ages 4 to 18 to use STEM skills plus kindness, creativity, and collaboration to make a difference.  This year's challenge aims to generate new ideas to reduce waste in homes, schools, communities, and around the world. Participation is free! Deadline to enter is May 1st.
This annual competition was created by Project Paradigm in collaboration with the American Red Cross and supported by a coalition of partners, including Youth Changing the World and the National Youth Leadership Council. You can also learn more by following along on Facebook and Twitter.
What's nice is that Project Paradigm's website for The Paradigm Challenge provides students and teachers with information about the leading causes of waste, as well as current efforts to combat this problem. In addition, the website has "how to" videos for students, a video lesson plan, and supporting materials for teachers.
Project Paradigm supports kid inventors every step of the way and this is a terrific opportunity for teachers to motivate students with project-based learning opportunities. The online video lesson plan makes it very easy for individual kid inventors, or entire teams to participate.
The video lesson plan is narrated by last year's top teams, as well as by teen inventor Alexis Lewis, who has spoken at The White House and who I also had the pleasure of meeting at Kid Inventor's Day this year. Alexis recommends students watch The Paradigm Challenge's "6 Steps to Solve Any Challenge" video. She says this is a "great way for kids to learn that they already have what it takes to solve problems and make a difference in the world".
The 100 Finalist teams with the best ideas will win cash prizes of up to $100,000. Their supporting teachers will win cash grants up to $5,000. In addition, the top team in each age category will win a trip to Los Angeles to attend The Paradigm Challenge's black-tie prize ceremony. Last year, teams came from as far away as New Zealand and India to attend the event.
In addition to the cash prizes, the top inventions have a chance to win all-expense-paid patent applications. I love that Project Paradigm is truly committed to turning winning ideas into reality!
Last year, more than 50,000 students worked on new ways to reduce home fire fatalities and injuries. The Grand Prize and an all-expense-paid patent application were awarded to the student inventors of the "Fire Mitt," an oven mitt that quickly and easily unfolds into a fire blanket which can be deployed to put out a cooking fire.
Meet 2016 Paradigm Challenge Winners
Grand Prize winners Emma Spencer and Scott Johnson invented the "Fire Mitt", an oven mitt that quickly and easily unfolds into a fire blanket which can be deployed to put out a cooking fire. The Fire Mitt won the Grand Prize of $50,000, at a black-tie awards ceremony at the California Science Center in Los Angeles. They also received an all-expense-paid patent application.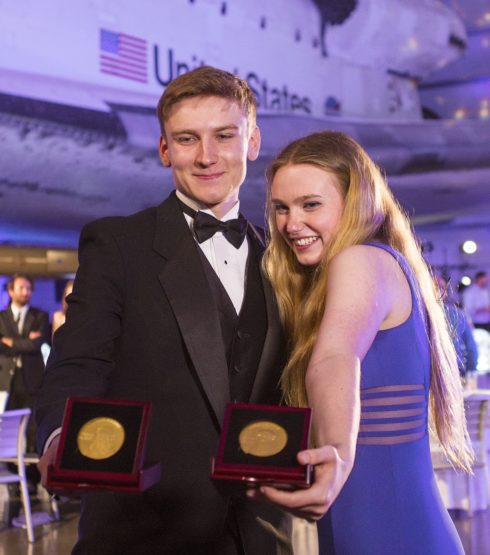 The ceremony was also attended by the other 1st place teams vying for the Grand Prize, including a middle-age team comprised of students from India and New Zealand.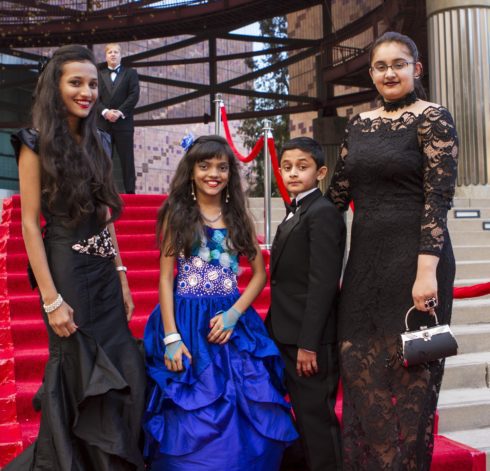 Cute-as-a-button winners of the youngest age division also attended. Their winning entry was a fire safety video.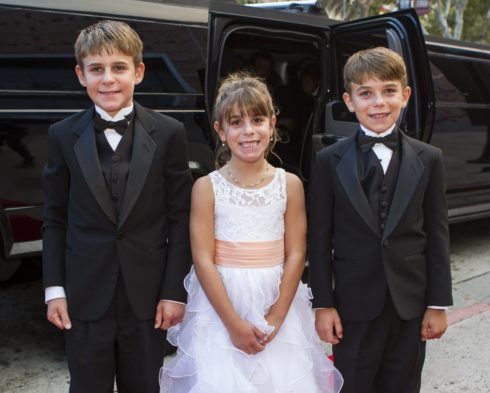 The 1st Place team in each age division was flown to L.A. for a 4 day/3 night weekend so they could attend the Paradigm Challenge Awards Ceremony.  The Paradigm Challenge team even invited these awesome kids and their families to participate in other exciting events during their time in L.A., like a special trip to Disneyland and also a fun day at the beach.
I'm pretty sure there are some awesome NYC kids out there, including yours, who would love their own chance to win an all-expense-paid trip to L.A. for an exciting weekend, complete with red carpets, limos, and black tie attire!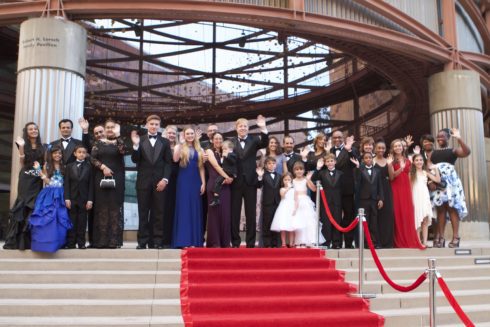 Smithsonian's Global Spark! Lab Invent It Challenge
Here's another chance to challenge your kid inventor!
The Global Spark! Lab Invent It Challenge is an annual competition that inspires students from around the world to unleash their inner inventor! Using Smithsonian's Spark!Lab Invention Process, students brainstorm new inventions to solve global problems.
This year, participants are challenged to focus their minds and talent on generating new solutions to environmental problems such as water scarcity, climate change, air pollution, water pollution, endangered species, invasive species and natural resource loss. This competition is also free to enter! Deadline to enter is March 17th.
Young inventors aged 5 to 21, are invited to participate either individually or as part of a team. They compete in four age divisions: Ages 5-7, Ages 8 to 10, Ages 11 to 13, Ages 14 to 21. This competition supports kid inventors through the
I love how this competition supports kid inventors through the 7 steps of the invention process and provides parents and educators a wealth of lessons and resources to help every step of the way!
In addition to receiving awesome LEGO, Smithsonian Books, and Cricket Magazine prizes, winners will also get a patent consultation by Nelson Mullins to help turn winning ideas into patented real-world solutions. Isn't that amazing?
Meet 2016 Global Spark! Lab Invent It Challenge Winners
Kids really can innovate in ways that can change to the world around them! In 2016, Invent It! Challenge winners included the following solutions by young kid inventors:
Designed by a six-year old to address her brother's sensory disorder, The Blanket Friend incorporates soft toys, rattle noises and in her words, "zippers, buttons, crinkly stuff and more.
An Indiana-based 14-year-old created an economically feasible filtration system that can cheaply purify water anywhere in the world. Magic Sand, a Novel Graphene Oxide Based Water Filtration System uses Graphene oxide- coated sand, which is impermeable to dyes, metals and salt but still permeable to water.
The Massage Rope is designed to help injured athletes stay in shape while recovering from leg injuries. Created by a New Jersey-based team of 10 and 11-year olds, the rope is made of recyclable braided plastic bags, and rotating wooden spools.
Then there is Allie, also knows as Tech-nic-Allie, who won the Smithsonian Invent It! Challenge in 2016 with her "Frost Stopper" and is now a 2017 Global Spark Lab Invent it Challenge Student Ambassador.
You can follow Allie on Twitter @RobotMakerGirl and check her out on her YouTube channel Tech-nic-Allie Speaking.

Looking for even more inspiration? Check out these past Invent It Challenge winners here.
Is Yours the Next Kid Inventor?
Are you inspired? The kids featured here today are amazing!
Kids like these inspire me every day and remind me that anything is possible when you set your mind to it and allow creativity to take over!
I'm sure there's a kid in your life that inspires you with their creative ideas and thoughtful solutions. Why not challenge them to be the next kid inventor?
Kids really can achieve anything they set their minds too! Sometimes they just need a little support from their parents and educators!
Go ahead! Challenge your kid inventor with the competitions I shared here with you today!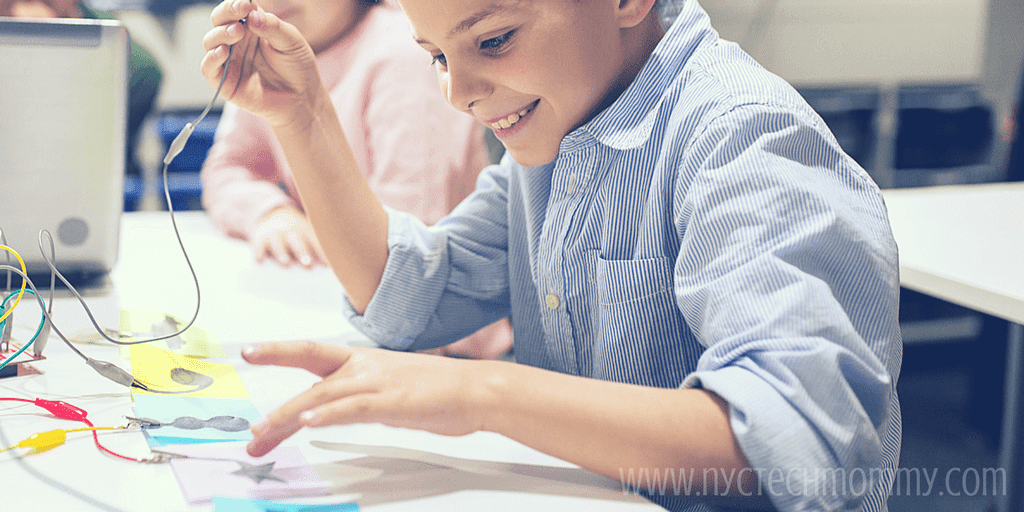 Tell me are you raising a kid inventor? Or Is one of these amazing kids (or a group of them) sitting in your classroom? Tell me about them in the comments section below.
Happy inventing!
Related articles across the web
You May Also Like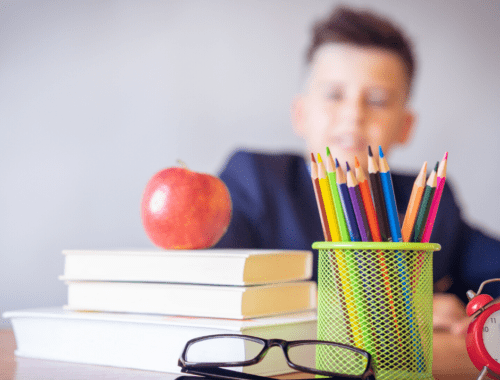 April 17, 2020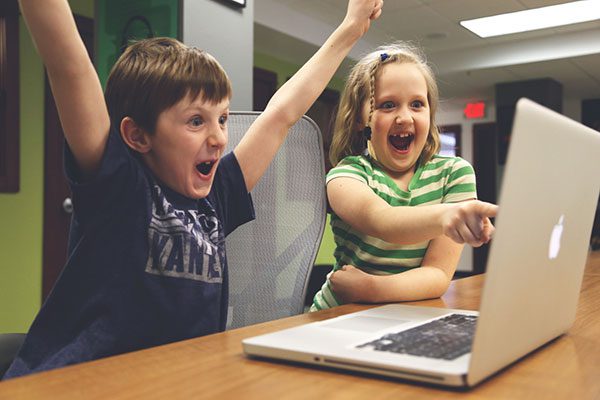 September 22, 2017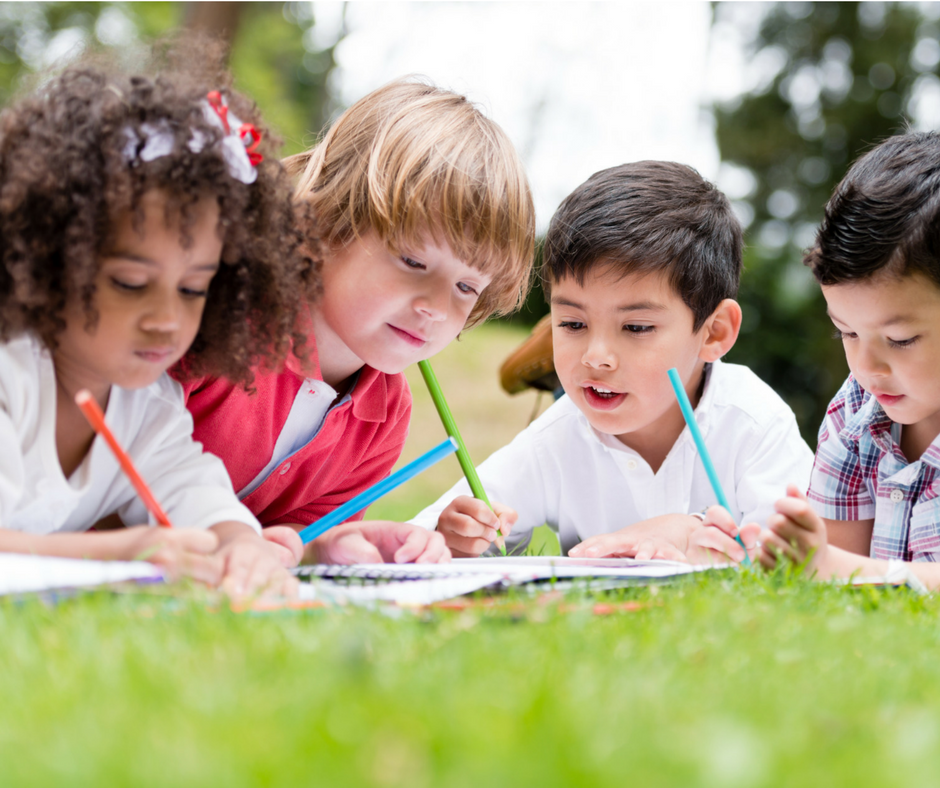 December 13, 2017