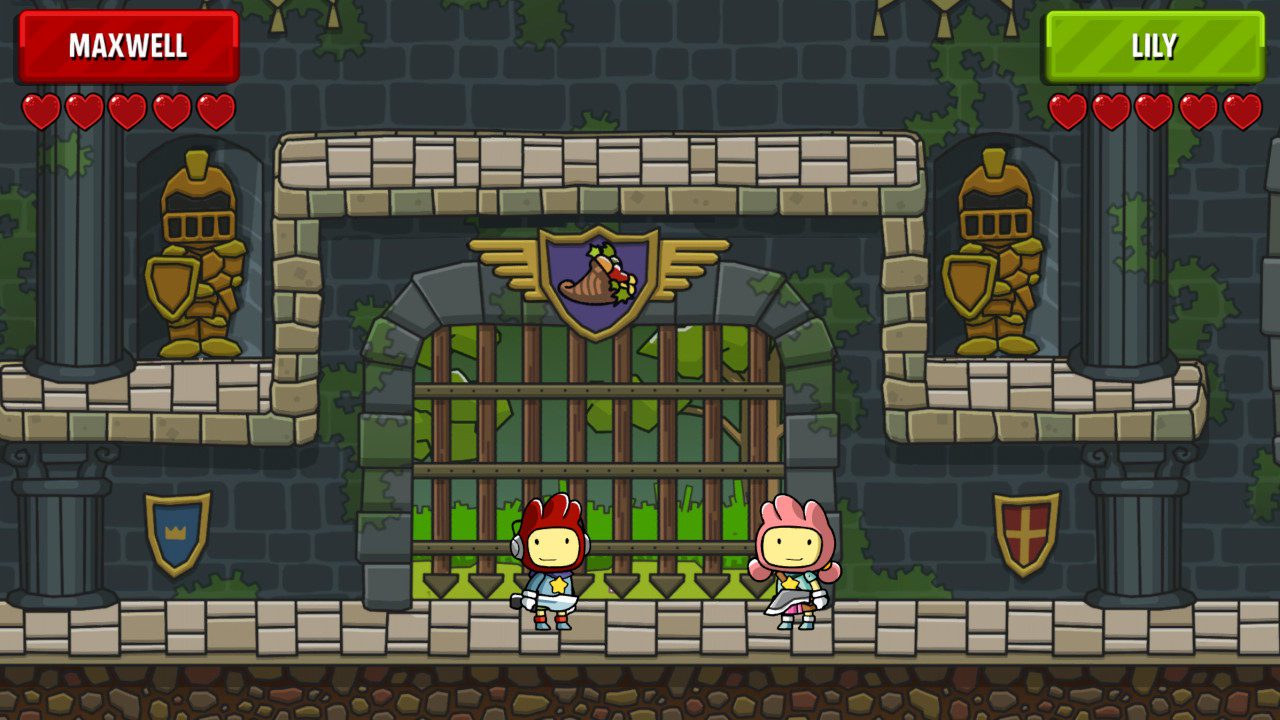 Ready, Set, Party! Scribblenauts Showdown is Finally Here!
Earlier this week Warner Bros. Interactive Entertainment, otherwise known as WB Games, released a new video game based on the already popular and imaginative Scribblenauts puzzle series we all know and love. Scribblenauts Showdown is finally here!
Ready, set, party!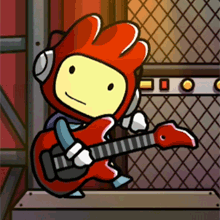 This is a sponsored post in partnership with Warner Bros. Interactive Entertainment. All thoughts and opinions are my own.
Scribblenauts Showdown delivers the same imaginative fun and humor that Scribblenauts fans love but now includes new social elements that allow players to challenge friends and family. What's nice is that players of all skill levels will have fun testing their creativity in this fast-paced, head-to-head party style game! It's fun for the entire family and just perfect for family gaming night. Use your imagination and tests your vocabulary skills to solve puzzles. So get ready, set, party!
This giveaway has ended. However you can read on to learn all the details about playing Scribblenauts Showdown.
Scribblenauts Showdown is Finally Here!
If you've played any of the Scribblenauts games before you already know that they combine wordplay and animation to produce fun gaming experiences. My son was a huge Scribblenauts Remix player when he was younger. We played together on his iPad all the time! And I actually found it to be a great vocabulary-building word puzzle game! I actually credit much of his early vocabulary abilities to that game being since he was always challenging him to spell out new words. So as you can imagine when we heard that Scribblenauts Showdown is finally here we were super excited to check it out for ourselves!
Our Thoughts on Scribblenauts Showdown
Playing Scribblenauts Showdown, we were immediately excited about the new party game modes for multiple players. Also, the fact that we could now challenge each other to mini-games, show off our word skills, and see who could dig, dance and eat faster to win the game (just to name a few of the challenges). A great way for the entire family to get creative! Don't you think?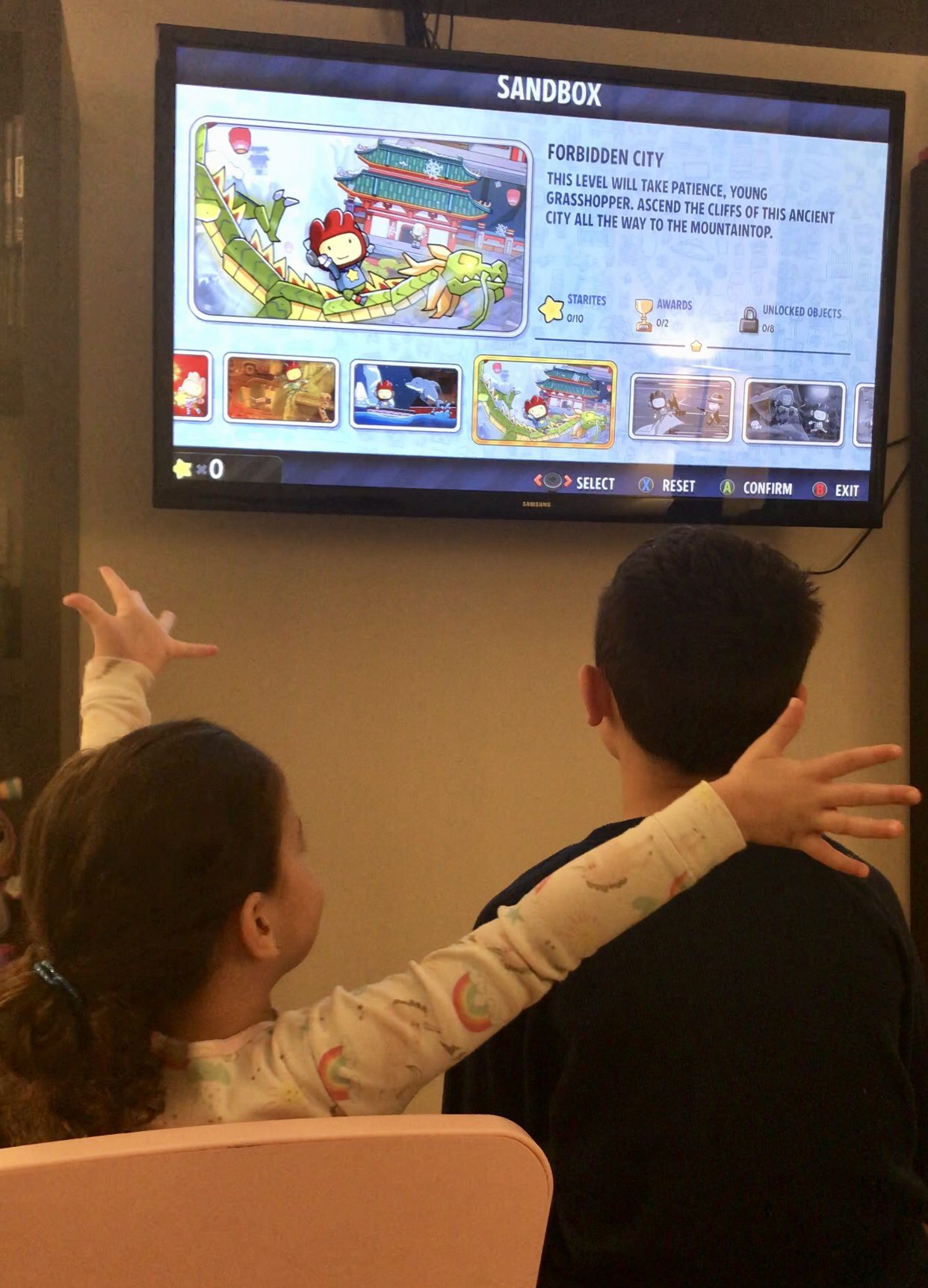 My big boy also enjoyed playing on his own by spending time in the Scribblenauts Sandbox completing achievements and unlocking objects that he could then bring into the game. He even got to design his own Scribblenauts (or avatar) to use during game play. He had fun customizing it to look however he wanted! And he now has the rest of us family members designing our own Scribblenauts too! Mine is looking something like a Viking princess. 😉
Check out the game Scribblenauts Showdown Launch Trailer to get a better idea of all the fun the kids and the entire family can have with this new game. Also, visit scribblenauts.com to learn more.
What You Need To Know About Scribblenauts Showdown
Ready, set, party!  Scribblenauts Showdown is finally here! This fast-paced multiplayer party game is now available for players of all ages, digitally and at all major retailers for the Nintendo Switch, PlayStation 4 and Xbox One. And like I said before, we're giving away one Xbox One redeem code to one lucky reader here on the blog so make sure to dance your way over to the end of this post and enter our giveaway! #ReadySetParty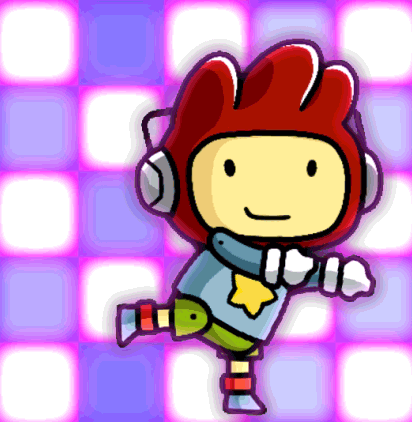 Scribblenauts Showdown gives players a variety of ways to face off against each other, using their imaginations to solve puzzle and game challenges, including:
Showdown Mode – Up to four players compete against each other in "Wordy" mini-games, which challenge players to outsmart their opponents using words from the game's vast dictionary, and "Speedy" mini-games, which pit players to race against the clock to finish.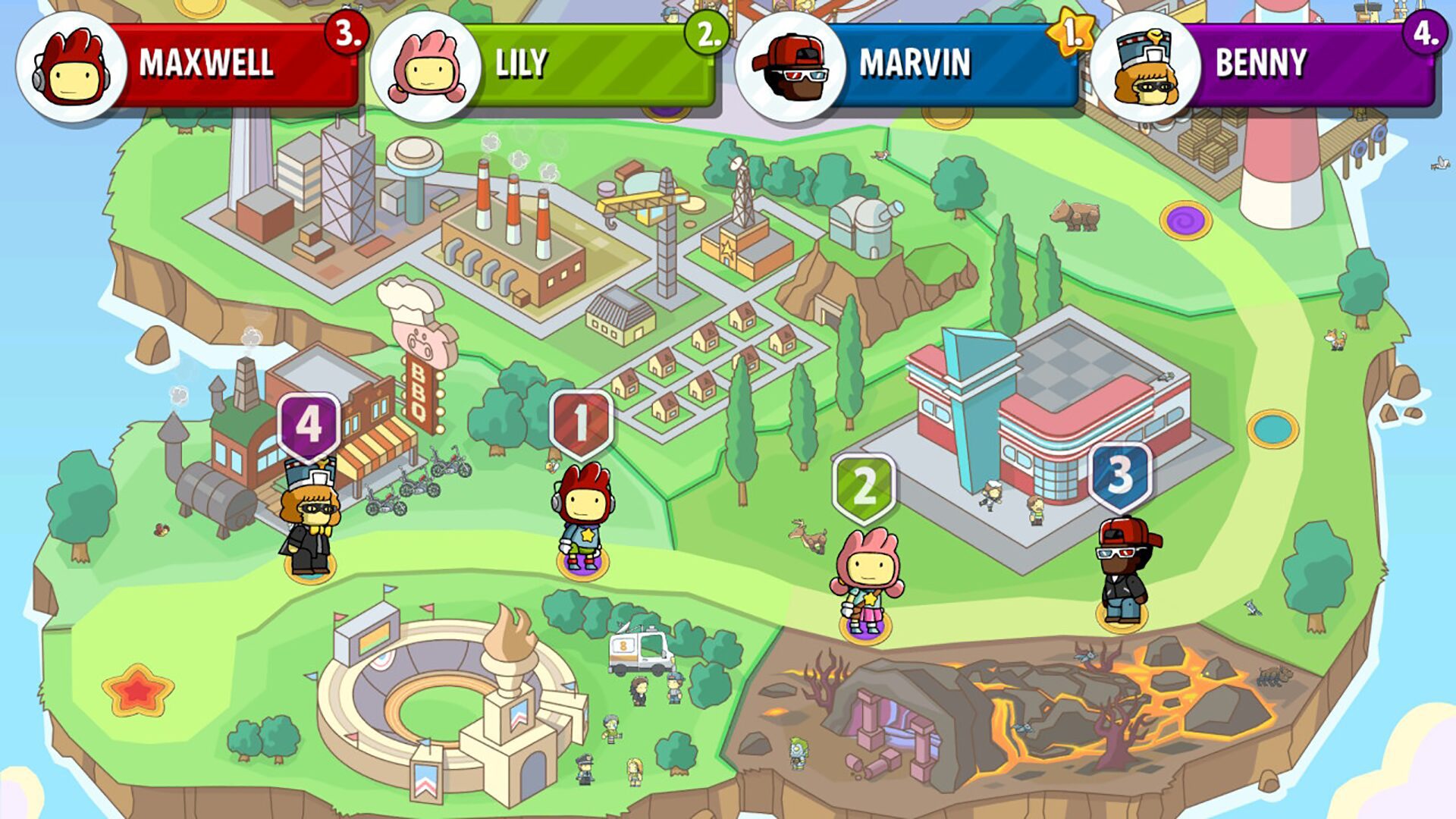 Versus Mode – Two players go head to head in more than 25 different timed mini-games: a madcap medieval duel, a ferocious tower battle, a fast-paced eating contest and other fun challenges involving items they conjure up.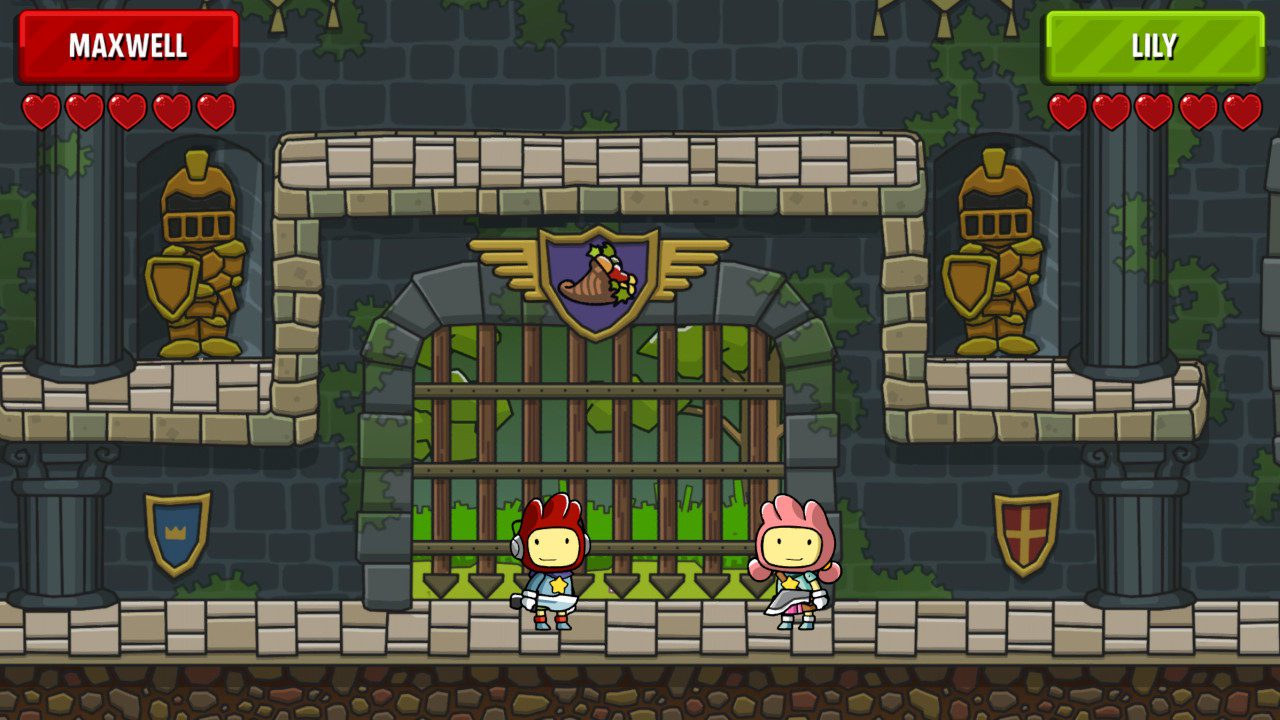 So go ahead and get ready to throw down with a friend!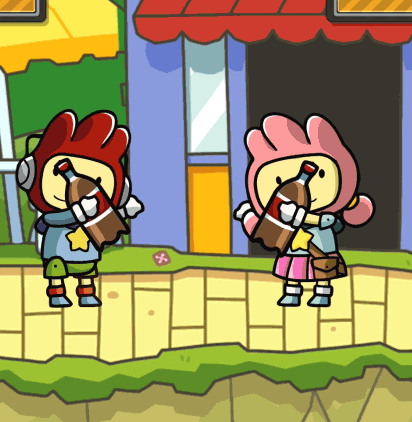 Sandbox Mode – The series' cherished creative playground, where two players can conjure nearly any object imaginable from an expansive dictionary of 35,000 words — and watch them interact in hilarious and unexpected ways!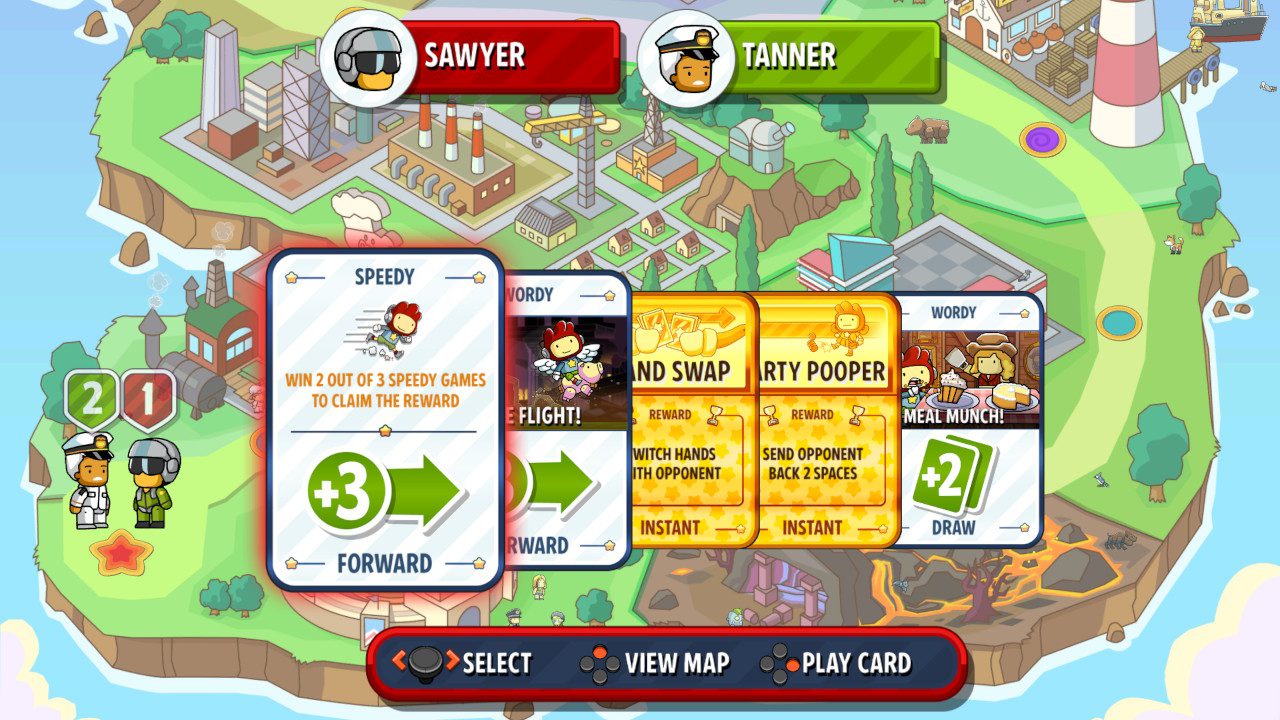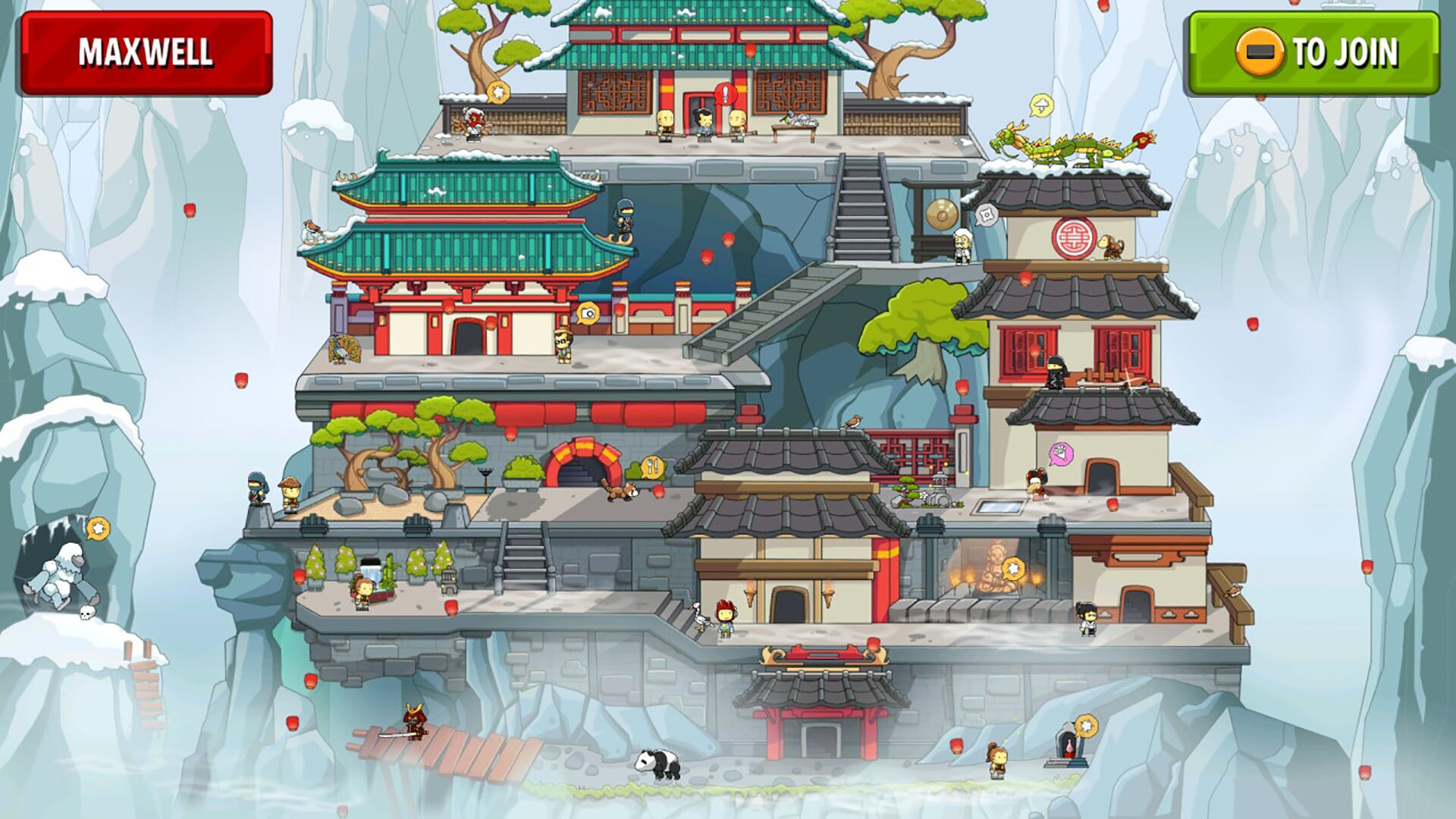 Adding to the family fun, players can either choose, or design, their own original Scribblenaut to represent them throughout the game, all drawn in the classic Scribblenauts art style. The Scribblenaut can be further customized with unique clothing and quirky accessories by earning Starites and completing achievements.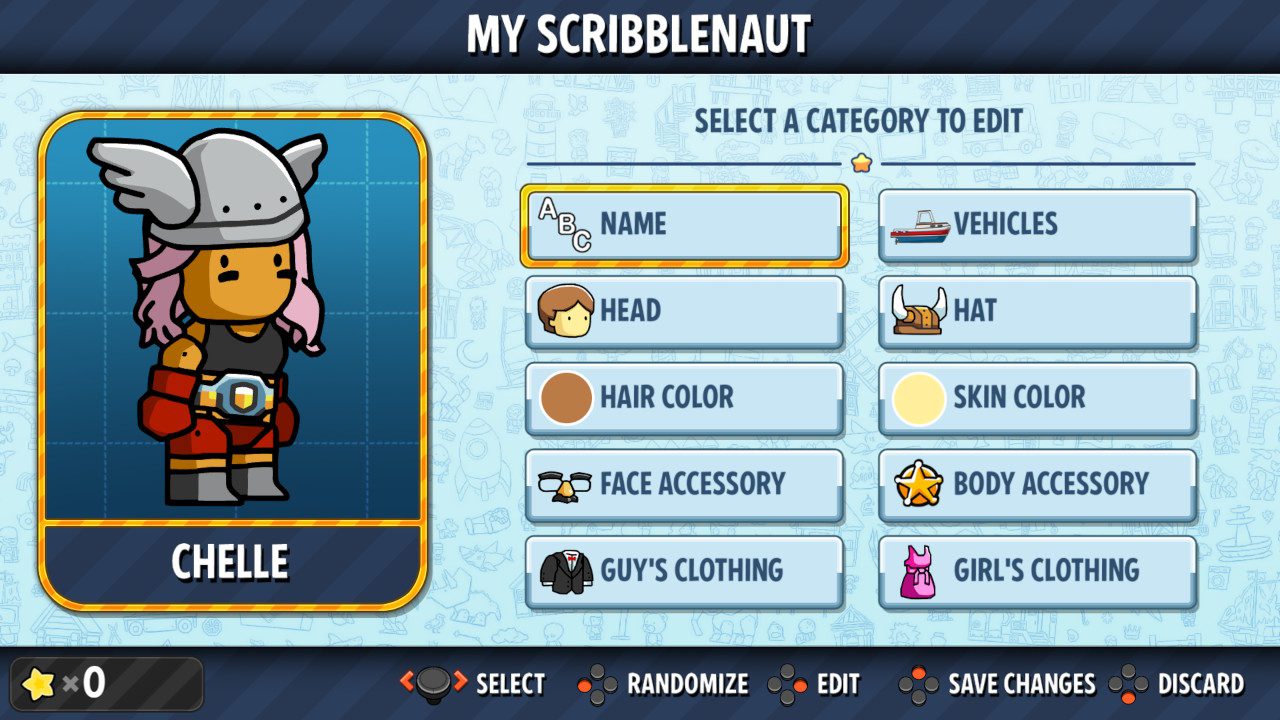 Never Ending HILARIOUS Family Fun!
As a fun idea, here are some fun words and adjectives to help you, your family, and friends interact with each other in hilarious ways within the game. With more than 25 mini games and game modes available, you'll be prepared to face off against your opponents with all the best words. Go ahead, give these words a try and see all the fun come to life on your screen! I mean, who doesn't want to look spectacular while carrying a headless horseman head?
Words
alien probe
velociraptor
roadkill
headless horseman head
declaration of independence
platypus
geek
doctor jekyll
potus
cosplayer
Adjectives
Scribophobic (someone who is afraid of Maxwell)
colossal
moonwalking
mustachioed
apocalyptic
orcish
megalomaniacal
transparent
spectacular
drooly
Now as promised, Scribblenauts Showdown is finally here and this is your chance to win an Xbox redeem code so you can play this game with your own family and friends. Use the rafflecopter below to enter.
This giveaway has ended. Winners announced in the Rafflecopter below!
HOW TO ENTER TO WIN
Leave a comment letting me know why you would love to win your own Xbox One digital copy of Scribblenauts Showdown. Comment must be completed before other entry options are counted. NOTE that this giveaway is for (1) Scribblenauts Showdown Xbox One redeem code (valued at $39.99). This giveaway starts March 9th at midnight EST and ends April 7th at midnight EST. Entrants must be USA residents and at least 18 years old. One winner will be randomly selected by rafflecopter.com from all qualifying entries and contacted via the email they provide. The email will come from [email protected]. The winner has 48 hours to respond or a new winner will be chosen. Good Luck!
You May Also Like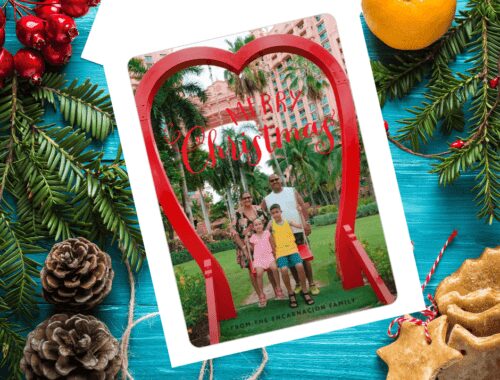 December 13, 2019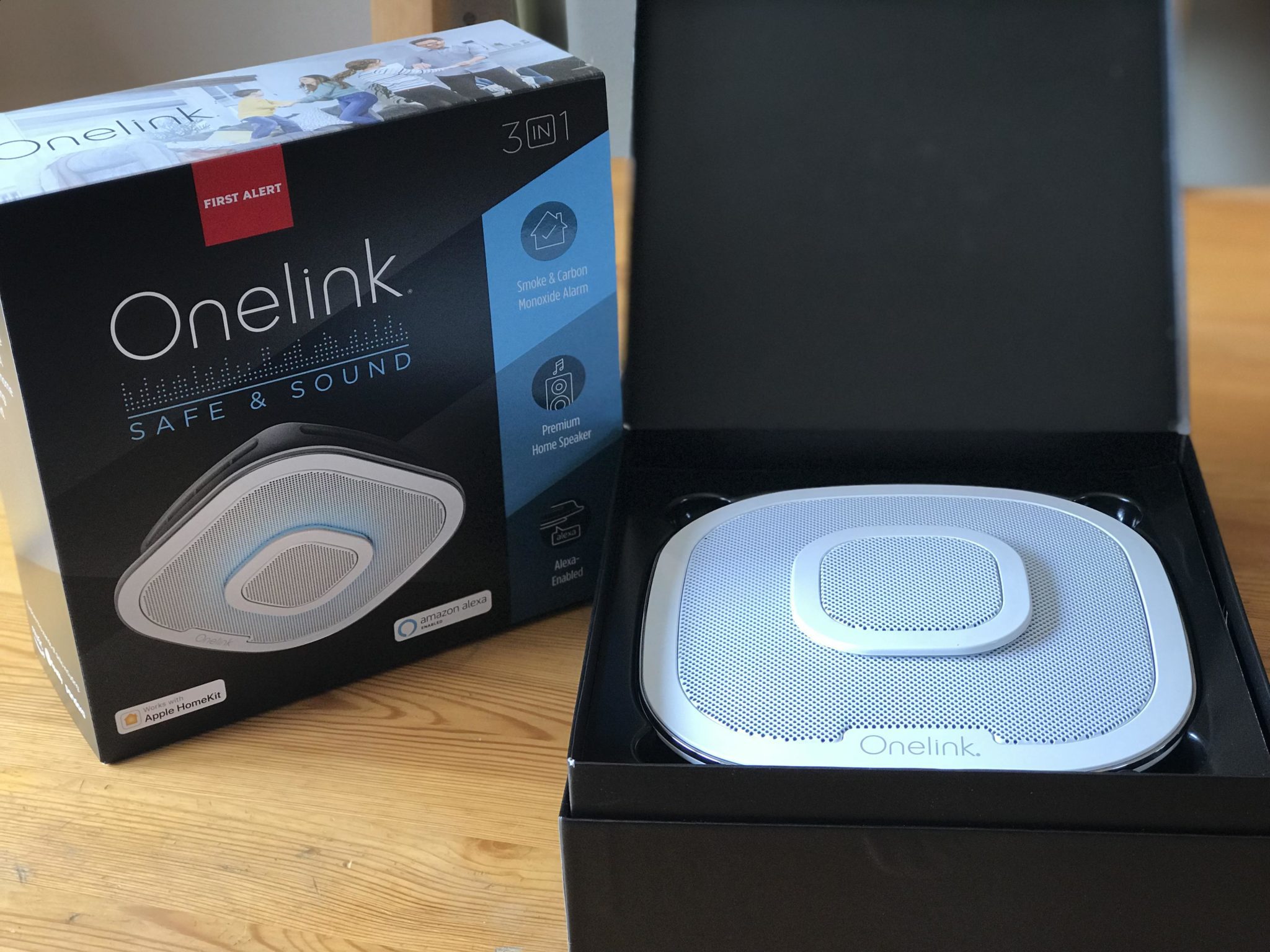 August 17, 2018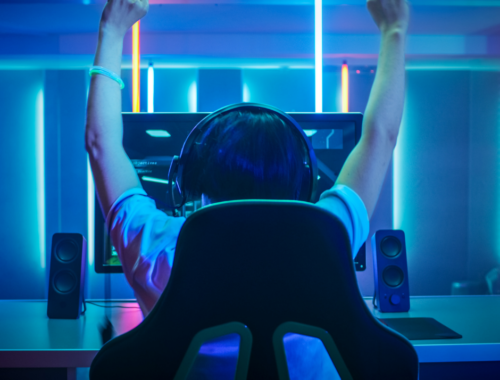 December 8, 2021