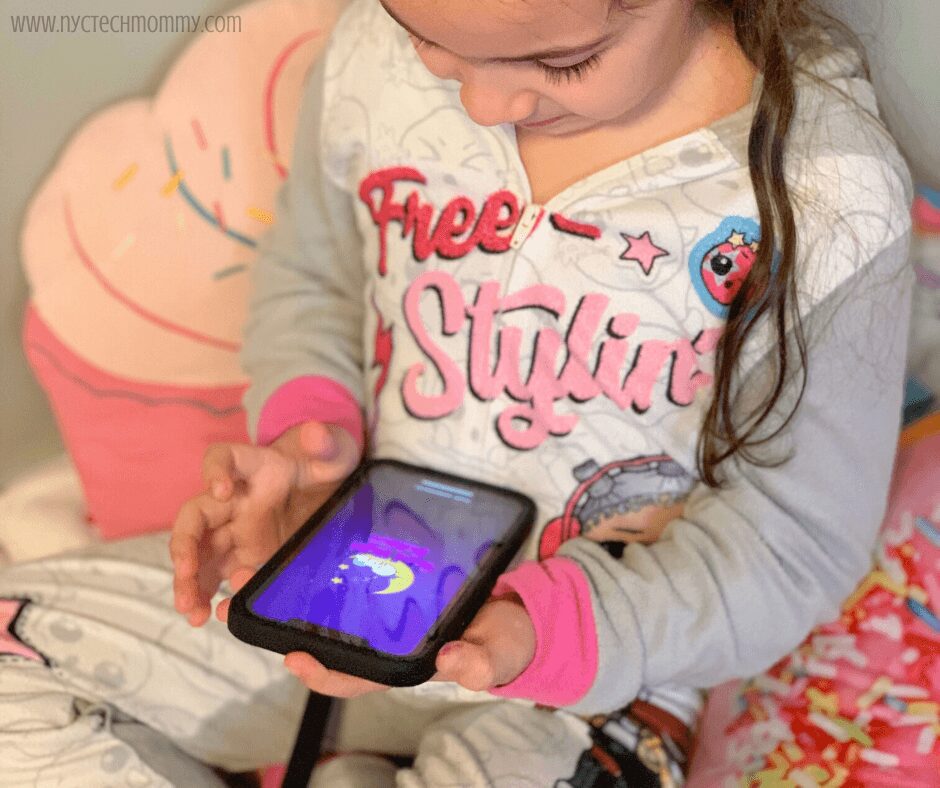 Create a Special Bedtime Story with GoodNight Babies App
December 17, 2019
This is a sponsored post in partnership with GoodNight Babies.
Create a special bedtime story with GoodNight Babies app! Family and friends play an important part in your child's life and it's often difficult to bring all these special people together to say GoodNight to your little one, especially when family and friends live far away. With my sister and her family recently moving away, my kids have really been missing them, a lot! That's why when I heard about the GoodNight Babies app I knew I had to try it out. I'm always on the hunt for great apps for kids and thought this would be a fun and sweet way for us create some special bedtime moments. Let me tell you how!
The GoodNight Babies app brings family and friends together! This innovative and thoughtful smartphone app is designed to create a personalized GoodNight video storybook for your child. The creators of GoodNight Babies have created a bedtime experience like no other!
The GoodNight Babies App allows a parent or caregiver to invite family and friends to bestow a GoodNight video message to your child and compiles those messages into a beautiful video Storybook that you and your child will cherish night after night. I created a special bedtime story with GoodNight Babies app and my kids can now connect with far away family in a special way and they love it!
The GoodNight Babies app is a 5-star mobile app ideal for newborns and children up to four years of age. GoodNight Babies has a simple interface that is available for both iPhones and Android mobile phones.  The app allows you to invite guests from your phone to video record and send a special GoodNight message to your child. You then select the order of the greetings, pick a GoodNight melody, and choose the design border. The GoodNight Babies app will do the rest. The app will automatically compile all of the messages into a video storybook personalized for your little one. Once completed, the video storybook begins to play.  Your child can cherish the video storybook night after night.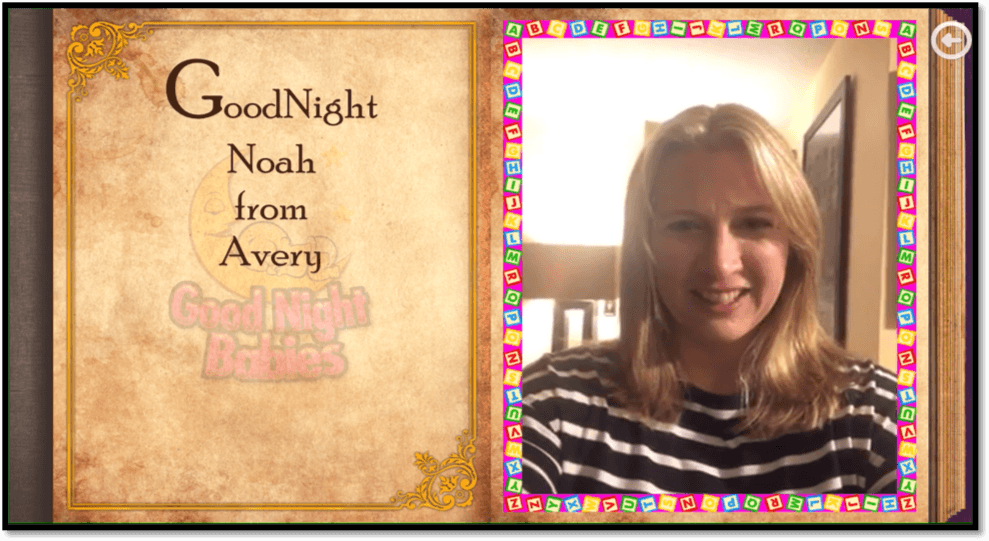 How to Make a Special Bedtime Story with GoodNight Babies App
To get started parents simply complete a free and easy registration, creating a profile for the child and uploading his or her photo. From the Dashboard, parents can send invitations to all family and friends that you have in your contacts. A text message invitation then goes out to friends and family directly from your phone and includes a link that will allow them to record a video GoodNight message and send it back to you with ease.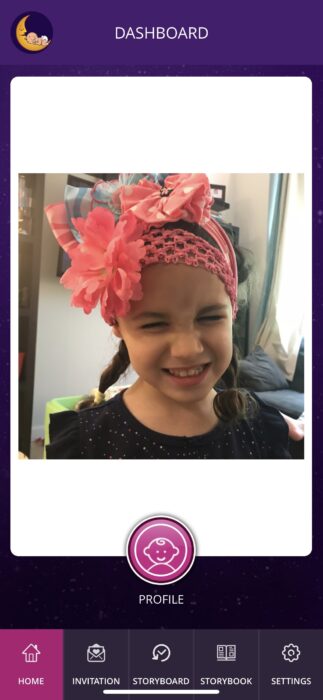 The invitation process is actually original and innovative. The invitation is designed to go directly from your mobile device to the person you are inviting as a text message. Your "GUEST" receives a link from you the HOST and then clicks the link to open the invite.  Once opened, the GUEST is able to record their message. When satisfied with their message, the message is then sent back to the HOST. The guest doesn't have to downloaded the app or sign up for anything. The process is streamlined and private. Very user friendly. The whole invitation process can literally can take only seconds.
Incredibly, the GoodNight Babies app allows the host to cross platforms to invite. A person with an iPhone cannot FaceTime a person with an Android phone or vice versa. But the creators of the GoodNight Babies app eliminated this problem. The app allows the user to cross platforms.  Meaning, an iPhone can invite an Android user or vice versa, eliminating a problem that has plagued many mobile phone users for a very long time. Finally, we are not bound to restrictions that have caused different mobile phones users to miss precious moments. Plus, you can invite anyone from your contacts. As long as you can text someone, no matter where in the world they are, a host can invite them to partake in a GoodNight greeting.
How to Create a GoodNight Video Storybook with GoodNight Babies App
Once the special messages from family and friends are received, parents can arrange the order of the video messages in the 'Storyboard' section. Choose from multiple book borders to personalize your GoodNight Video Storybook and select an instrumental lullaby that will play in the background as friends and family saying GoodNight to your child. Once completed, the GoodNight videos, lullabies and book boarders are automatically merged together to create an animated storybook that your child will be charmed by. It's super easy and the finished product is a beautiful bedtime video storybook that your kids will love! 
After the GoodNight Babies Video Storybook is complete, you can downloaded it to your device and show your child all the wonderful people saying GoodNight to him/her before they go to sleep. The GoodNight Babies Storybook Video will allow your child to learn and connect with multiple loved ones who are near or far all in one video. It's as simple as pressing the play button. You must pay to download the created storybook but it's well worth it at just $0.99 per storybook download.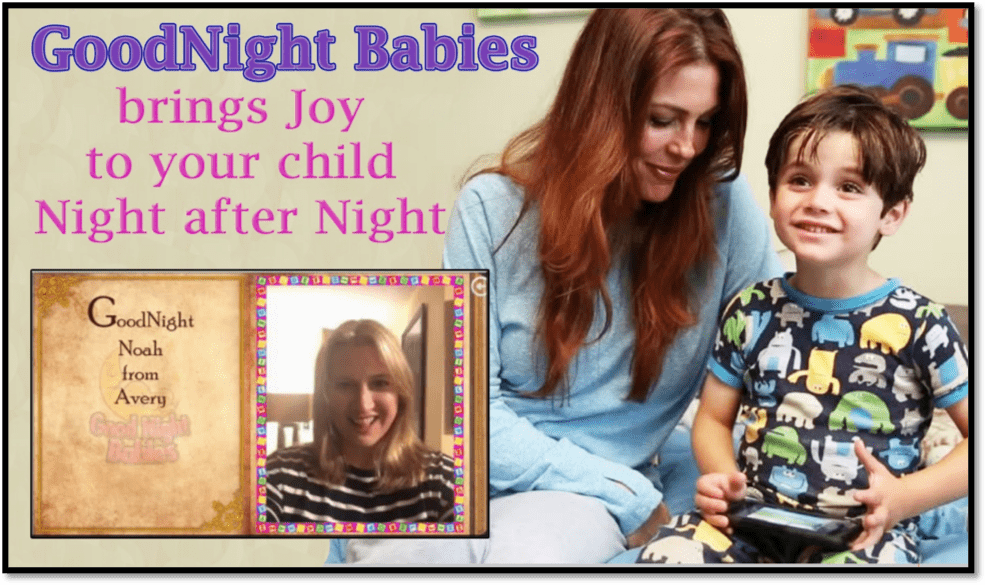 As the page turns, your child is greeted by the Family member or Friend you allotted in the first position. On the right side of the page, the video is played.  The video is surrounded by the boarder you picked earlier. On the left side of the page, the name of the person who is saying the GoodNight message is automatically populated.  
A Special Bedtime Story with GoodNight Babies App
The creators really spent time making this experience special. The details on the story pages are beautiful. The design on a whole resembles on old time fable storybook. They really captured the essence of the storybook! The pages turn automatically, which is very nice because you don't have to interrupt the experience by pressing a "turn the page" button.
The book continues to turn and play automatically, until the last person has said their GoodNight wish. As the book closes, the photo used in the profile picture is automatically populated on the back cover of the book for the child to see.
Final Thoughts on the GoodNight Babies App
Overall, this app is innovative and thoughtful. It helps parents create a beautiful, one of a kind, bedtime experience for the child. There isn't anything on the market like this. The creators of the GoodNight Babies app developed an experience that's like a movie. The app truly brings families and loved ones together and helps you create a special bedtime story with GoodNight Babies app.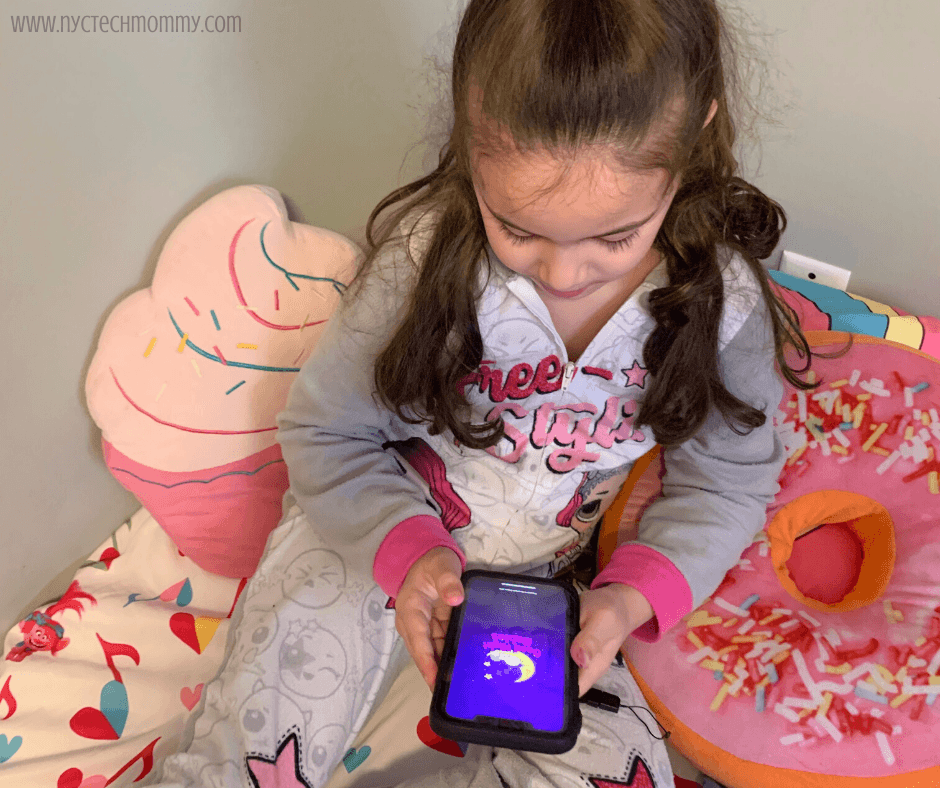 I love that this app is free and private. Also, the GoodNight Babies app is designed to protect your child's privacy. Only the parent can invite people to send GoodNight messages, and only the parent can decide which messages to include in the personalized storybook. 
Now my kids love watching their special bedtime story with GoodNight Babies app every night before going to bed. They get so excited when they're able see and hear their aunt, uncle, and cousin say good night to them. It makes them feel closer and they don't miss them as much. It's really sweet!
Available for iOS and Android. For more information about the GoodNight Babies app visit goodnightbabies.com. Also find them on Facebook.
Don't forget to "PIN" this so you can download this app later!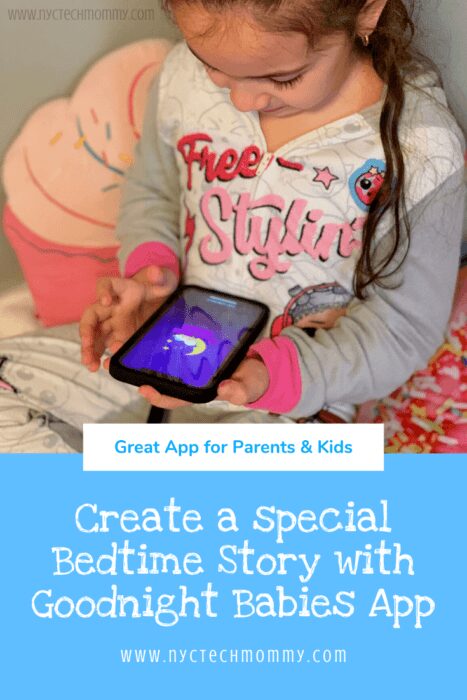 You May Also Like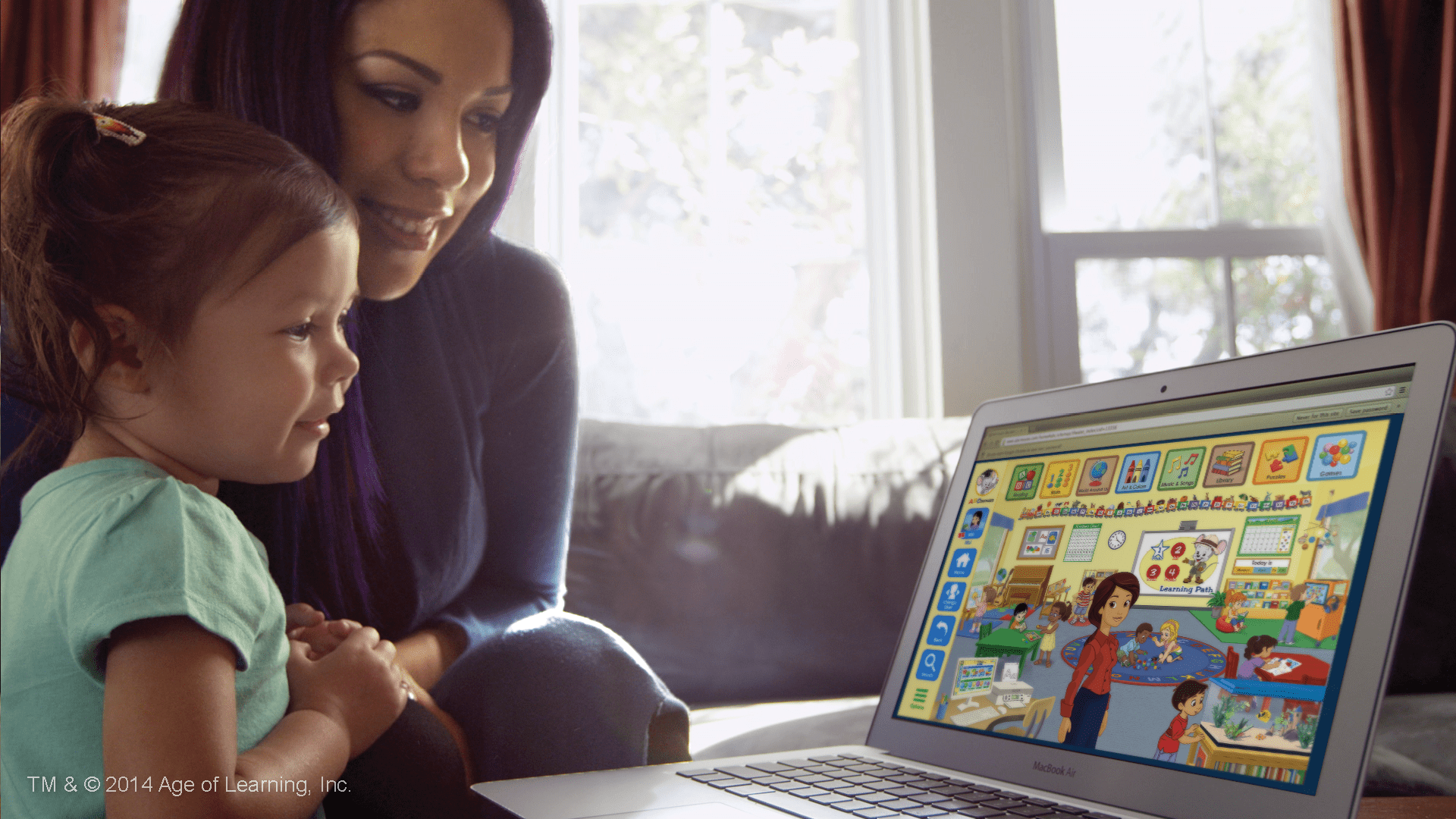 July 31, 2017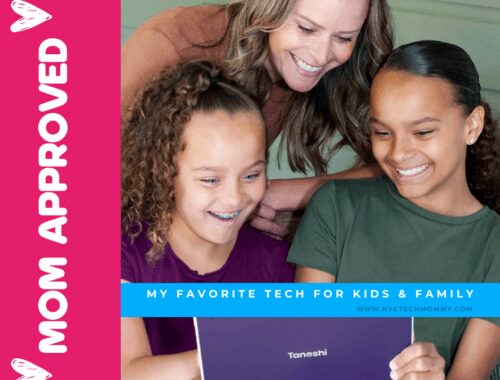 March 5, 2021