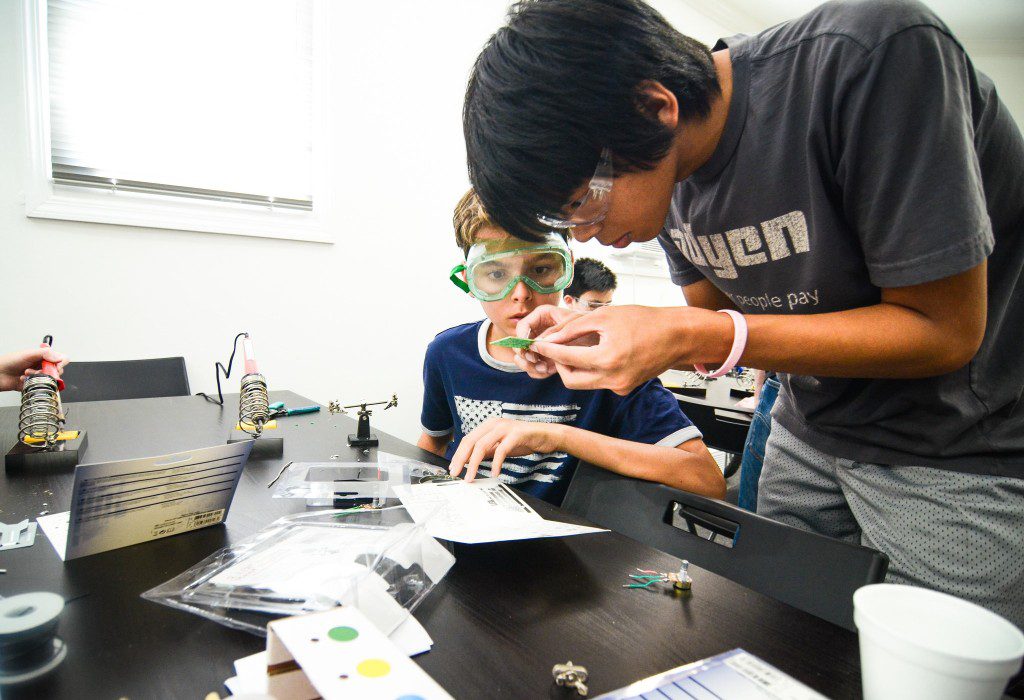 Kinet-X: More Than Just Another STEM Summer Camp
April 12, 2018
I recently learned about an amazing group of NYC high schoolers working hard to bring tech to other NYC kids. As a parent and teacher, I was immediatly impressed by this group of young entrepreneurs. So much that today I want to tell you all about Kinet-X and the great STEM summer camp they're bringing to NYC kids. Before you know it, summer will be here and it's time to start thinking about how to best engage your kids in summer STEM learning. Kinet-X is so much more than just another STEM summer camp and it's the perfect choice for so many reasons. Read on!
This is a sponsored post in paid partnership with Kinet-X.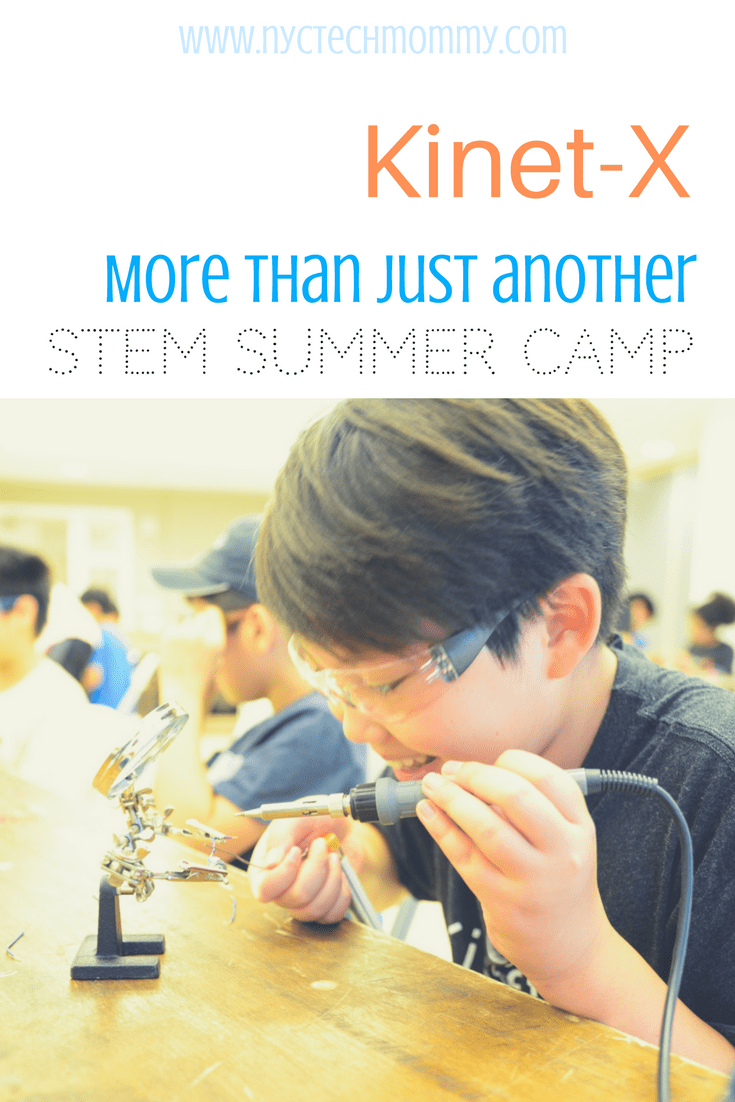 There's nothing I love more than to hear about young people defining their own paths and making a difference in today's world. You already know I'm in awe of kid inventors and I have to tell you that I just get really excited every time I come across inspiring young people. Especially those who are changing the tech education landscape.
When I first heard about Allan, Chauncey, and Adam, the three Stuyvesant High School students running their own tech programs here in NYC, I just had to learn more and share the Kinet-X story with all of you.
You can also click here to learn more about these young entrepreneurs and see how they're reinventing tech education.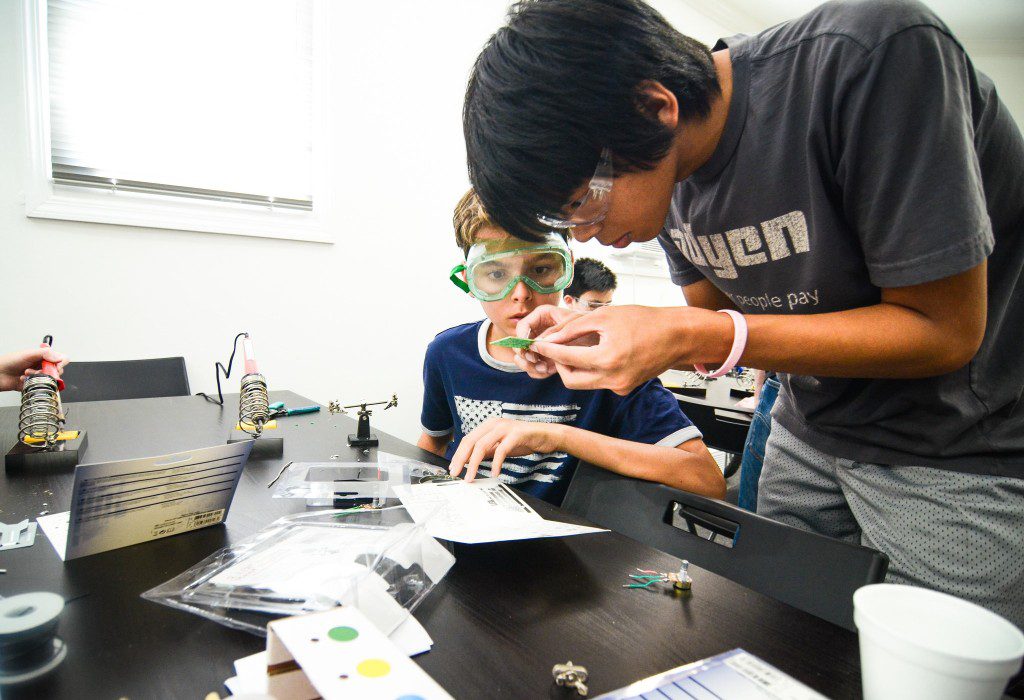 If you're a regular here, you know that tech education is something near and dear to my heart. It probably has to do with the fact that as a former tech teacher I've experienced firsthand how much today's kids are drawn to tech. Tech engages them like nothing else, offers extensive learning opportunities, and pretty much STEM education means a brighter future for everyone. We need more of that in today's education system!
That said, to think that young kids themselves are bringing about the changes we need in tech education is not only inspirational but refreshing. Plus, these are high-schoolers. High-schoolers, people! Paving new ways for other kids to get involved in STEM. Just gotta love (and support) that!
The Birth of Kinet-X
Chip bags and pizza boxes strewn over tables, mismatched Expo markers and caps, a drone whizzing by, a rocket flying outside, and the occasional scream as a solar-powered car flies between someone's legs – not a typical classroom. This is the innovative type of classroom these teens have been running for the past two years now at Kinet-X.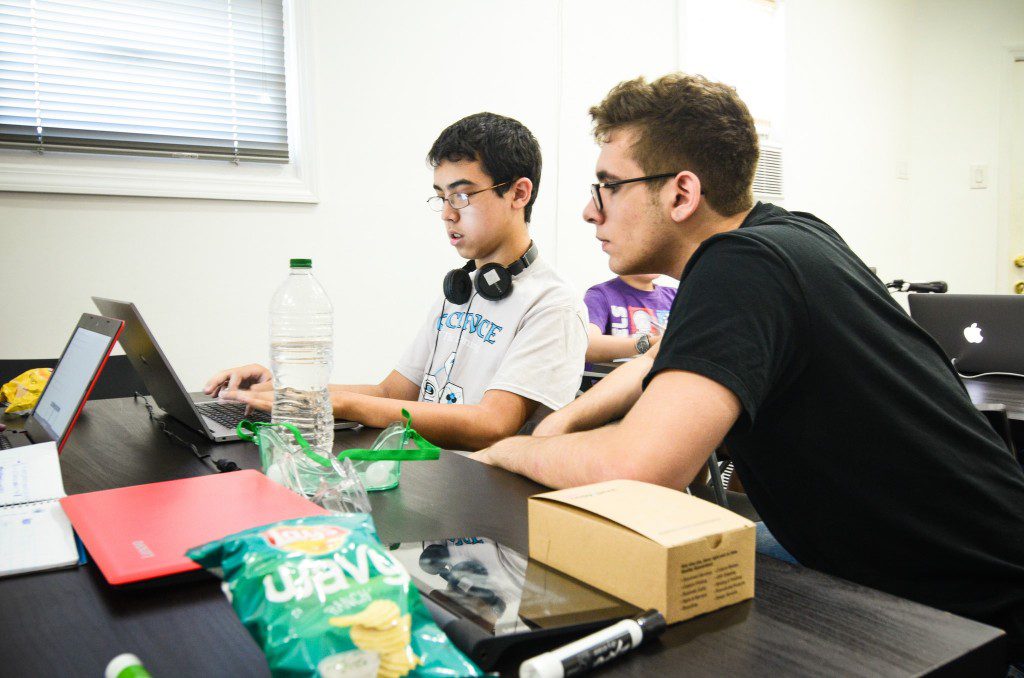 Kinet-X is a startup launched two years ago aiming to reinvent tech education. As roboticists, engineers, and computer scientists on Stuyvesant High School's robotics team, the young founders of Kinet-X identified problems in tech education — high cost, slow innovation, bloated programs, cultural barriers, gender barriers — and set out to bring tech education into the 21st century. Each of these young entrepreneurs had personally experienced each of these challenges, reason why it became essential for them to design opportunities for all students to be able to pursue tech.
Reinventing Tech Education
Their first step towards reinventing tech education was to develop a two-week program to engage middle and high school kids in building and inventing. Through this handcrafted program, kids learn from a curriculum that teaches both computer science and engineering, giving them a comprehensive introduction into STEM. Something that many would say is missing in today's education landscape. Very few – if any at all – programs do the same. Through Kinet-X, students learn everything from robotics to data modeling in Python to building web applications in Ruby to product design.
What's nice about Kinet-X is that they've been successful in developing an environment that emphasizes personalized teaching (1:5 teacher to student ratio) and connection with peer mentors. Here students learn not from adults, but from other teens who've created their own inventions, have attended top high schools and universities, won world robotics competitions, launched successful startups of their own, and most importantly, learned tech by themselves at a young age. These are great peer models for any kid wanting to explore STEM and learn new tech.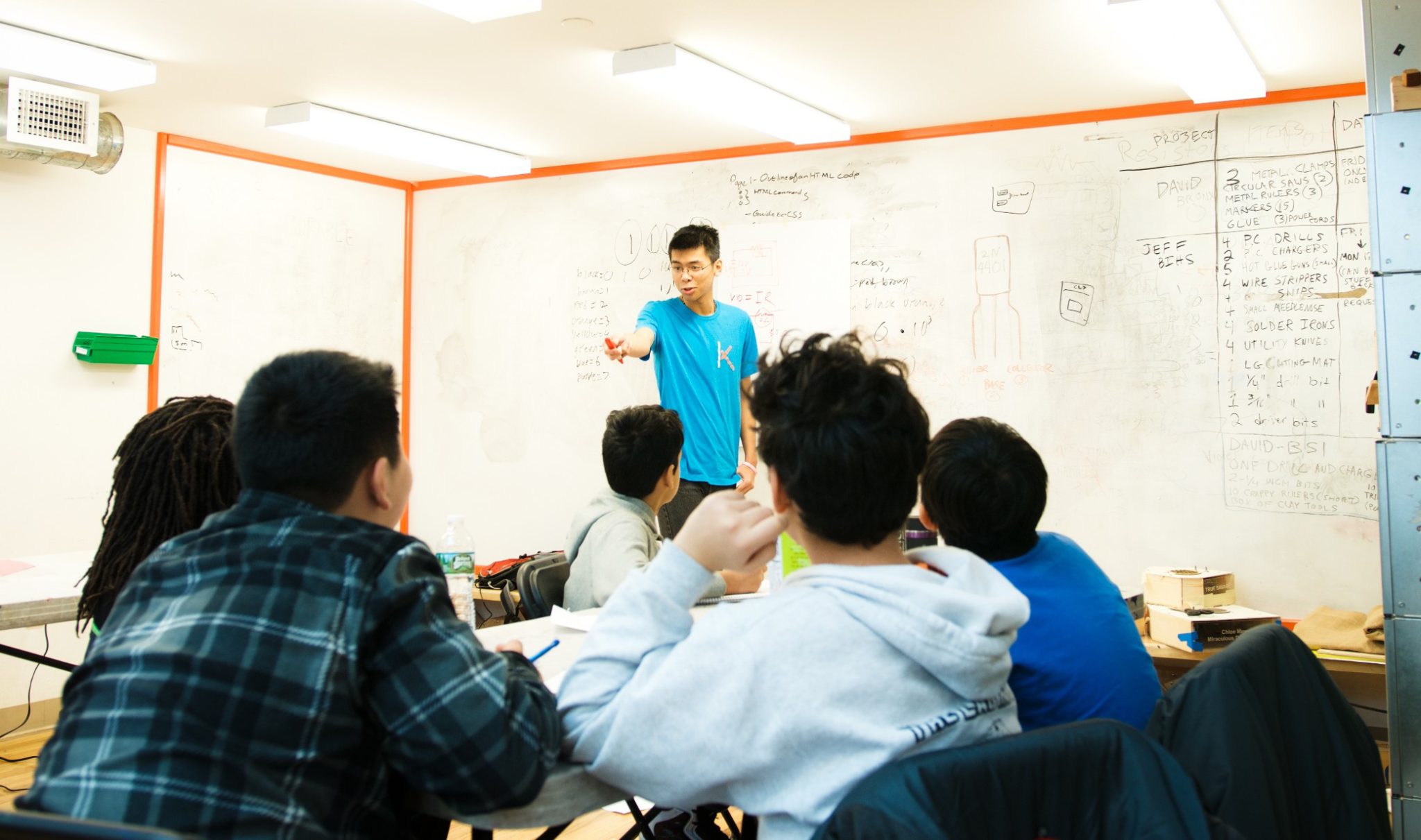 A Unique Learning Opportunity
None of the Kinet-X mentors are over the age of 18. As an educator myself, I can attest to the fact that kids learn best when they learn from their peers. I've seen it in my own tech classroom and this is one of the reasons why I was most drawn to share Kinet-X with all of you. This is truly a unique program and not many other summer programs out there can guarantee that kids will be learning and interacting with mentors that they can truly relate to.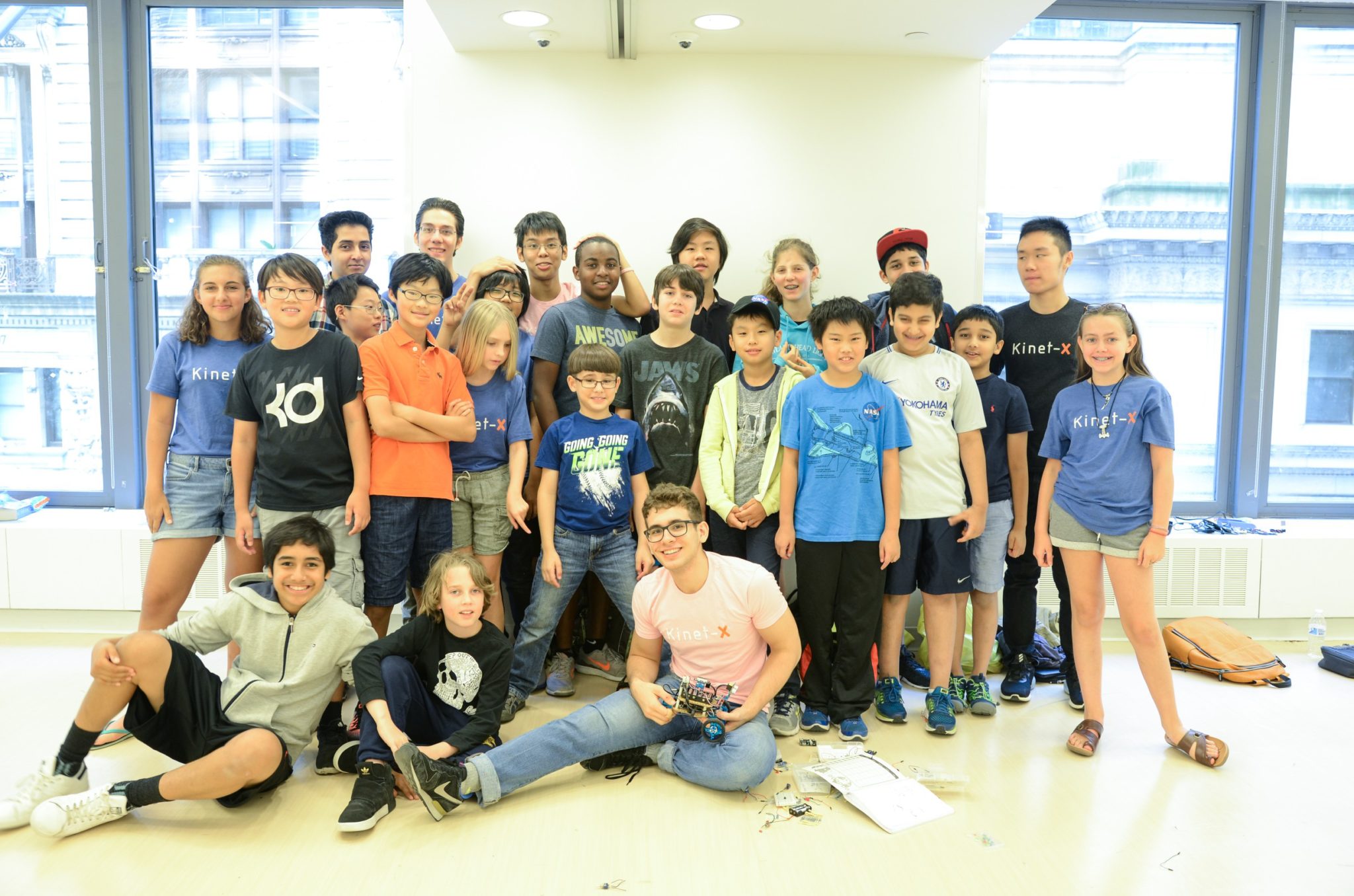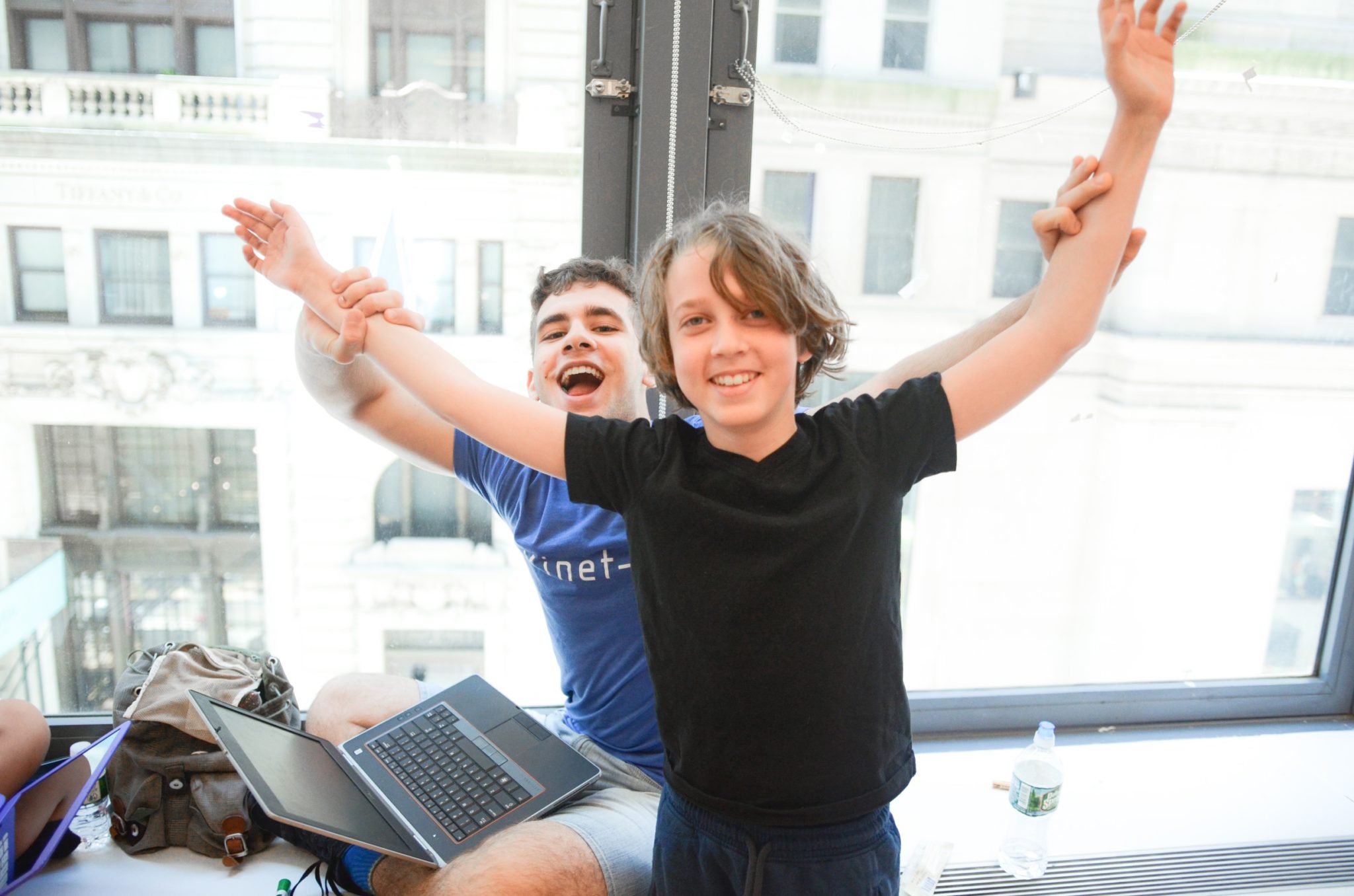 Kinet-X students are building off from the curriculum and guidance of peer mentors. Here students are creating websites, solar-powered cars, and robots before even graduating middle school. The Kinet-X program empowers kids — if their students can think it, then they can do it. Love rocketry or space? Build a rocket that shoots 1000 feet high. Play soccer? Build your own soccer bot and play keepy-uppy with it. Love video games? Build an interactive web application game.
Learning Without Barriers
What I also love about this STEM program is that anyone and everyone is welcomed at Kinet-X, whether from a non-tech background, or even if they don't feel like they're meant to be an engineer, or are priced out of other expensive STEM programs. Actually, Kinet-X offers summer programs that are cheaper than most. At Kinet-X, barriers don't exist, even when it comes to being able to afford it!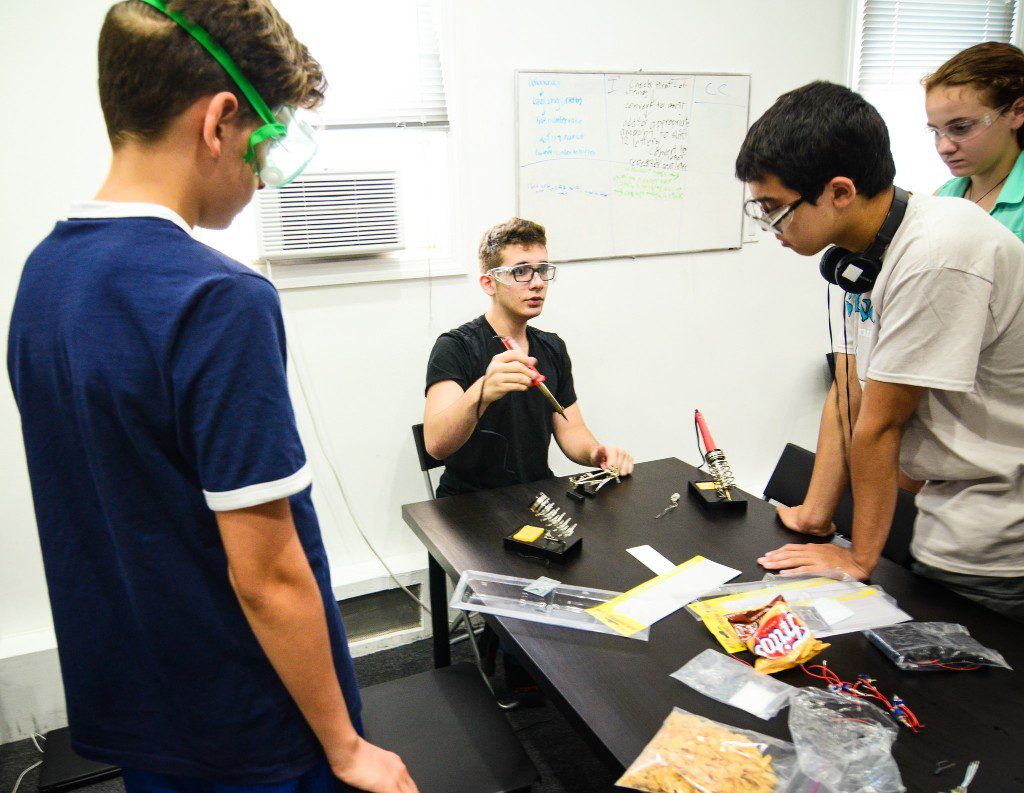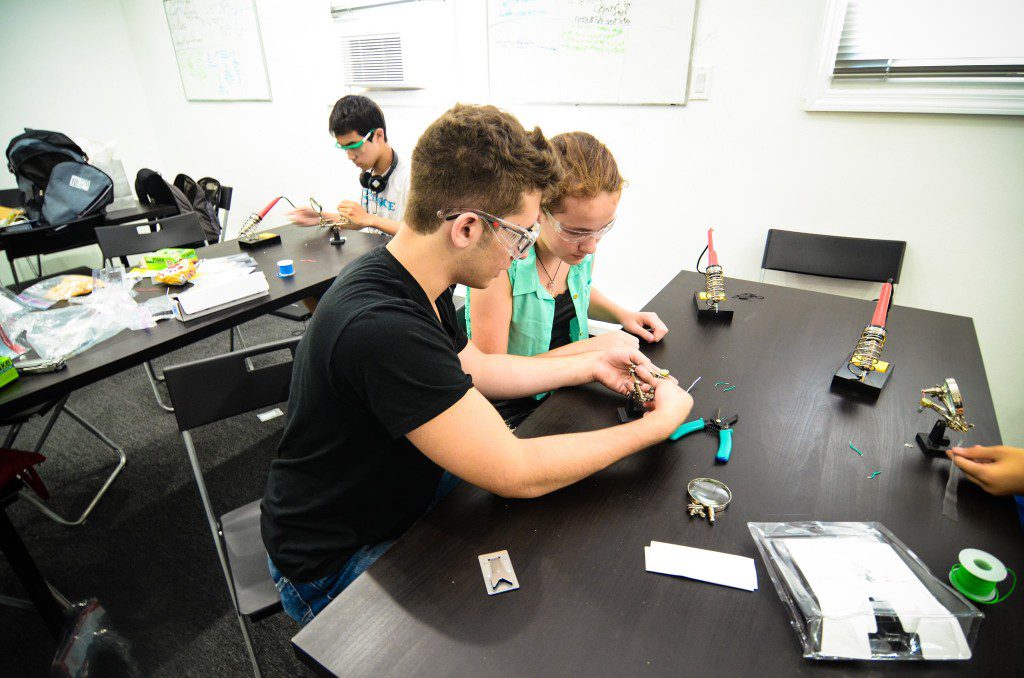 Plus, the numbers truly speak for themselves —  95% of their past female students are intent on pursuing a STEM career after they leave the program, 97% of in-need students receive enough aid to attend these programs, and 99% of students without past tech experience are fully engaged and love Kinet-X.
A Bright Future Ahead
This is just the first step for Kinet-X. So far they've already worked with over 500 NYC students through workshops, events, and, of course, their tailor-crafted programs. This summer their planning to scale up their programs and teach as many students as possible. After that, they even plan to focus on partnerships with schools across the city, the country, and founding schools of their own.
I can't wait to see what's next for Kinet-X!
More Than Just Another STEM Summer Camp
Kinet-X offers more than just another STEM summer camp. For them, this is a social venture with a higher mission — to reinvent tech education for all. All of them, from founders to mentors, strongly believe in this mission.
This summer Kinet-X is launching their two-week long computer science, engineering, and robotics courses here in NYC for kids ages 9 to 15. Their STEM summer camp is the perfect place for NYC kids to immerse themselves in tech this summer.
Learn to code in Javascript, build web apps with Ruby, create data models in Python, or develop robots in C.
For engineers, you'll learn to create your own circuits, build a full-fledged mechanical system, or manipulate energy.
Or make rockets and robots. This is just a taste of what you can do at Kinet-X this summer.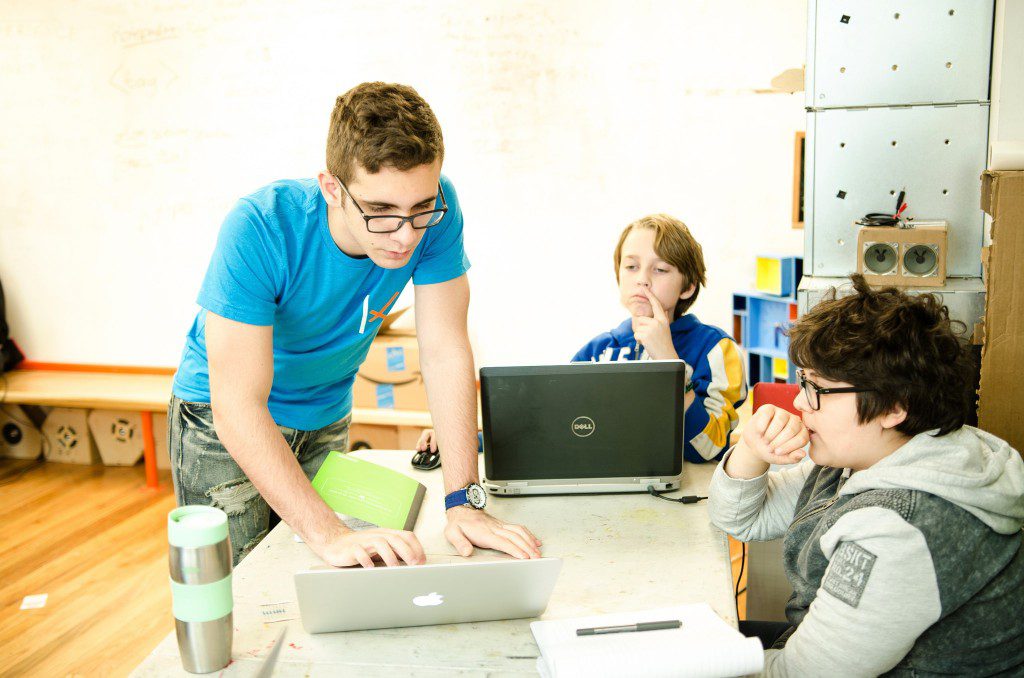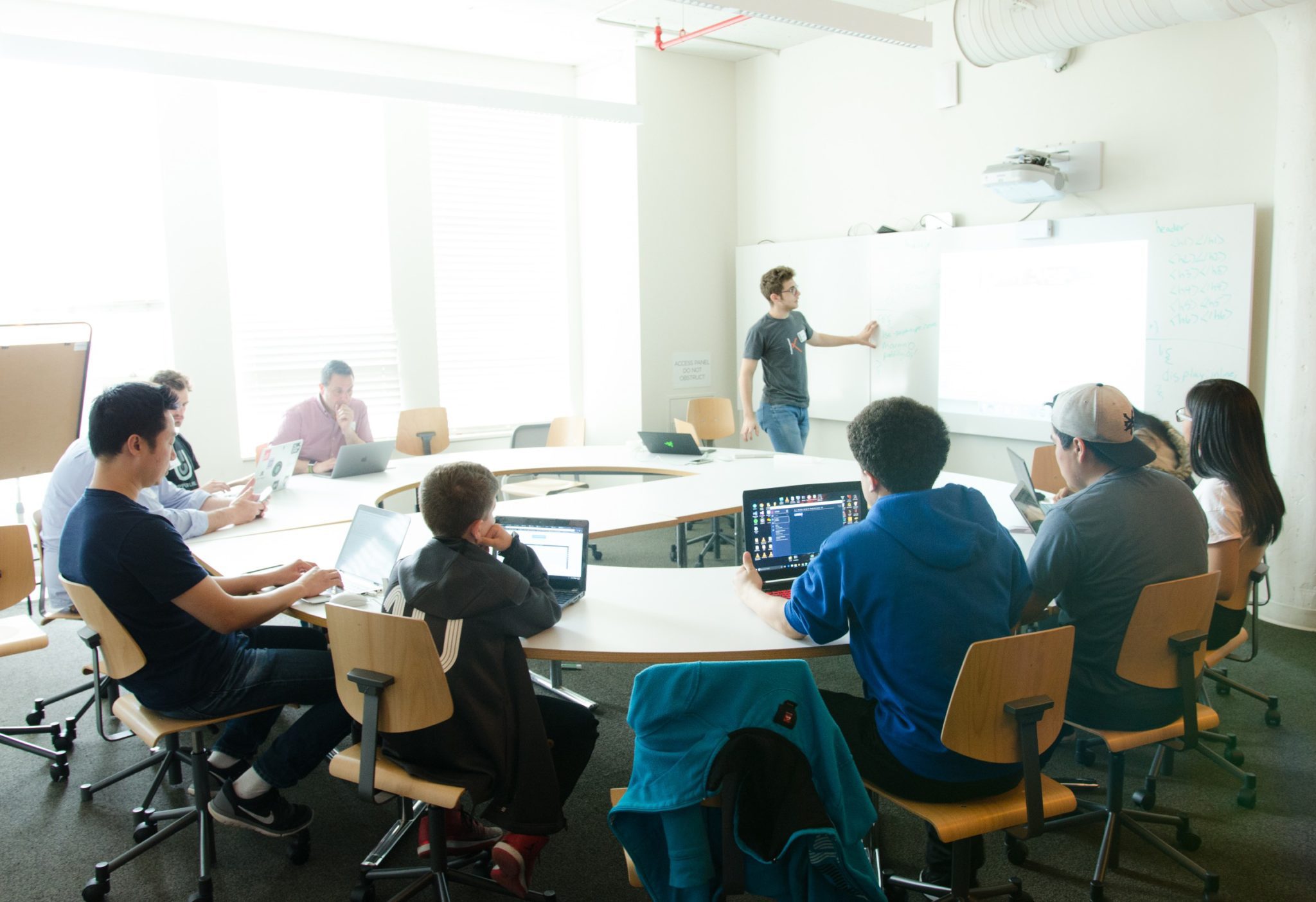 You can visit the Kinet-X website to learn more about their summer courses and the Kinet-X approach behind their programs. Registration is open now through April 30th and all courses take place in Manhattan. Don't miss out and register your kids today for Kinet-X STEM summer camp!
You May Also Like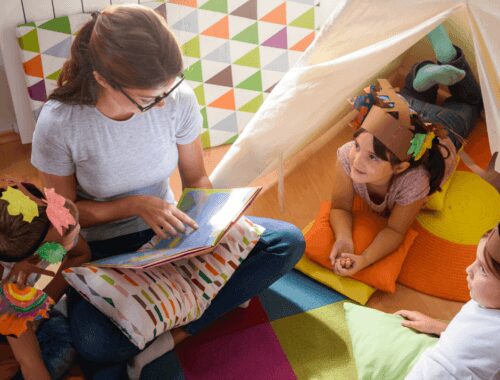 November 26, 2019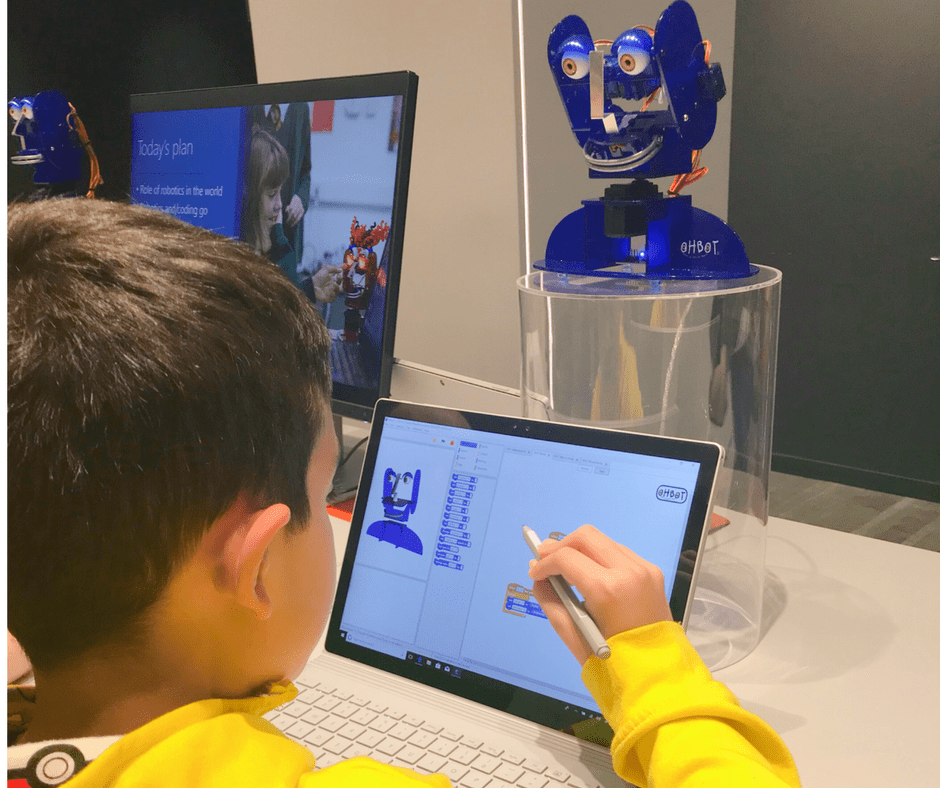 April 23, 2018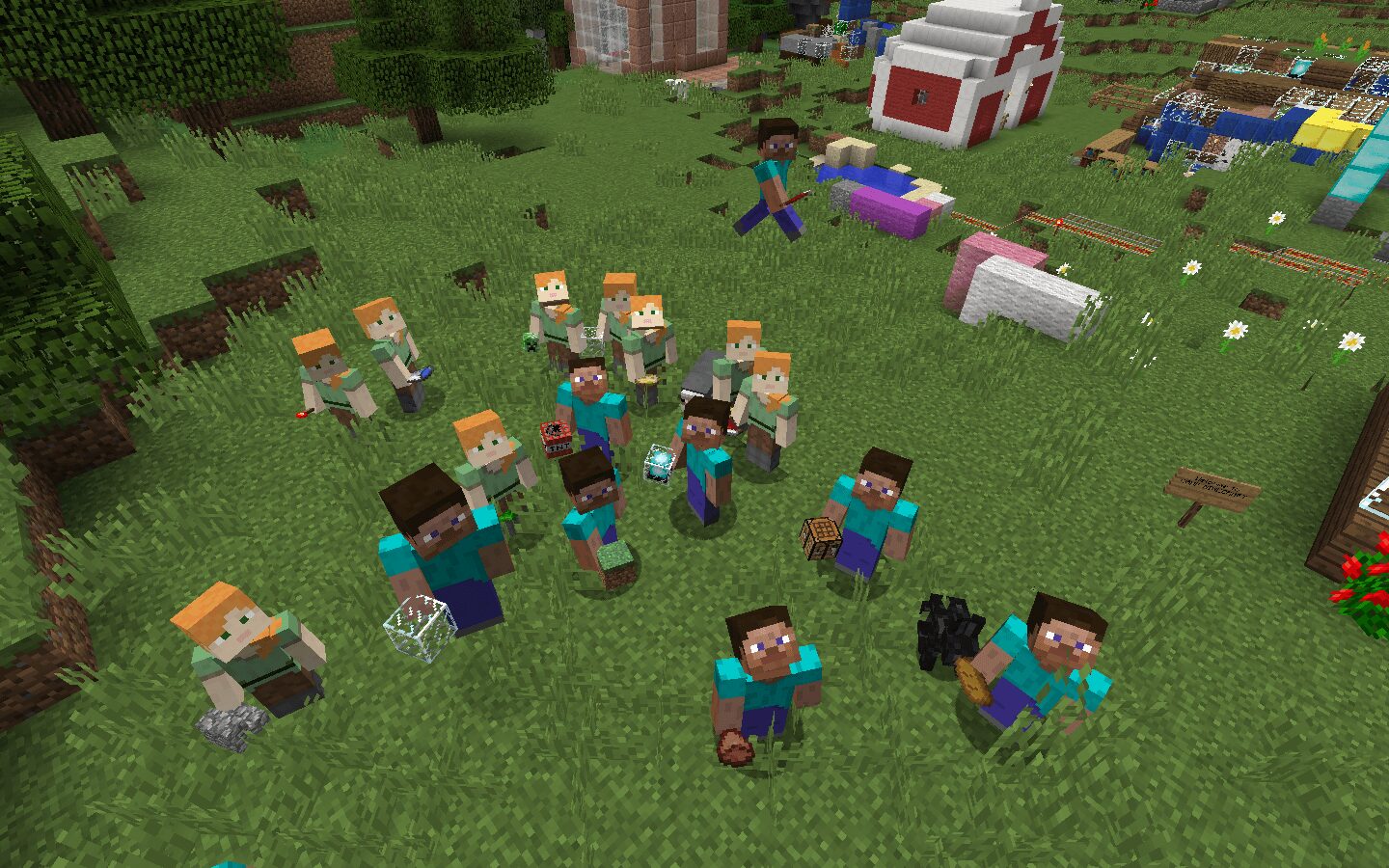 June 2, 2017