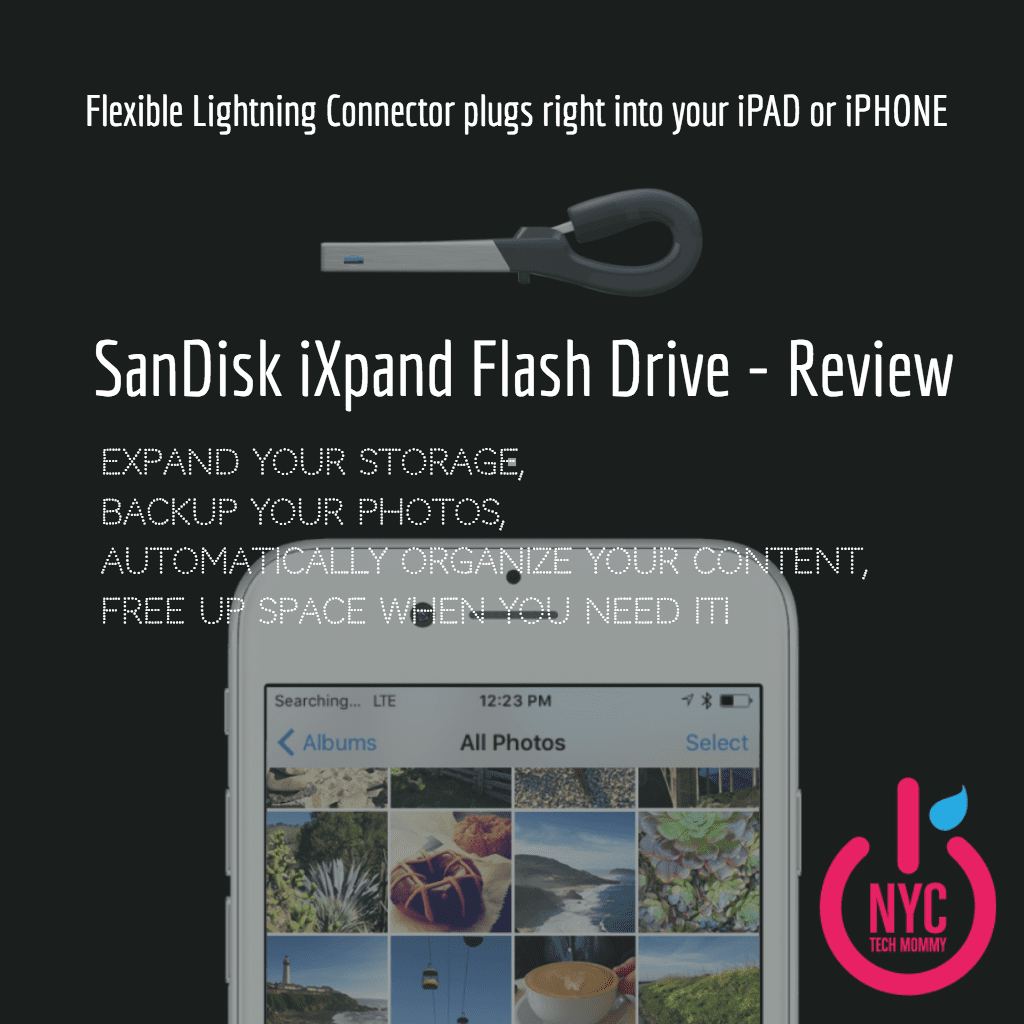 iXpand Flash Drive: Free Up Space on iPhone
April 21, 2016
SanDisk's iXpand Flash Drive has been around for a while, giving iPhone and iPad users an easy way to back up their photos, manage content, and expand the storage space on their devices. However, Today SanDisk launched the next-generation iXpand Flash Drive, a new upgraded and revamped, much sleeker version, and I'm loving it! I think you will too! Let me tell you why…
How many times have you run out of storage space on your phone just when you needed it most? As I was getting ready for our upcoming family vacation, I realized that my iPhone was almost out of storage space. I was literally in a panic! I knew I wouldn't have time to go through the 4,000+ photos I've been hoarding on my iPhone. Yep, I know, I take way too many pics. That's why I was so glad when my new iXPand Flash Drive from SanDisk arrived in the mail, just in time for our vacay (which by the way is only 1 day away from the date of this post! Yay!).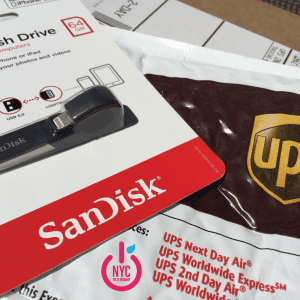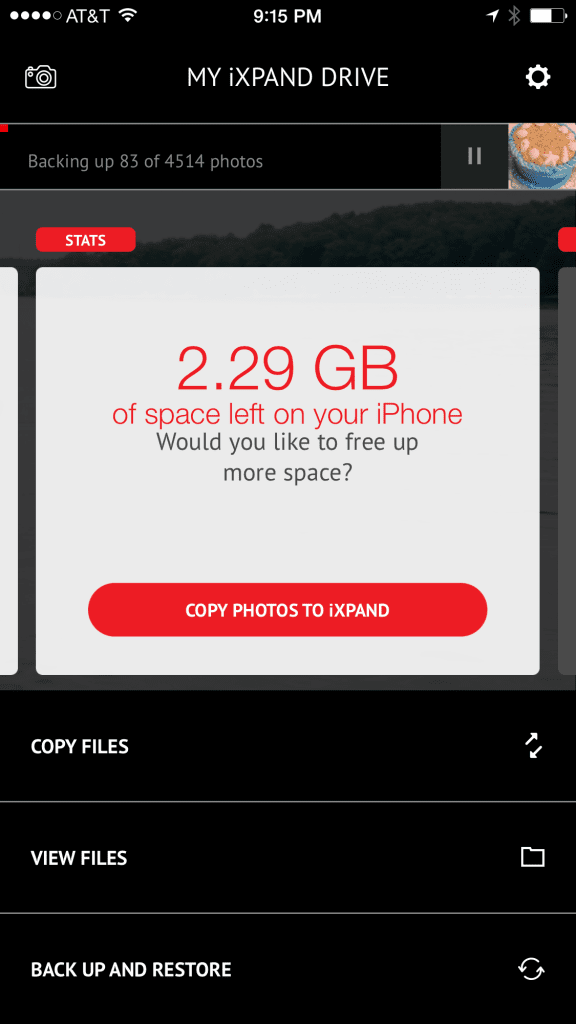 What a life-safer! Now I'm ready to freely capture magical snapshots on my iPhone during our family vacation! 🙂
Read on to learn more about the redesigned features of the SanDisk iXpand Flash Drive.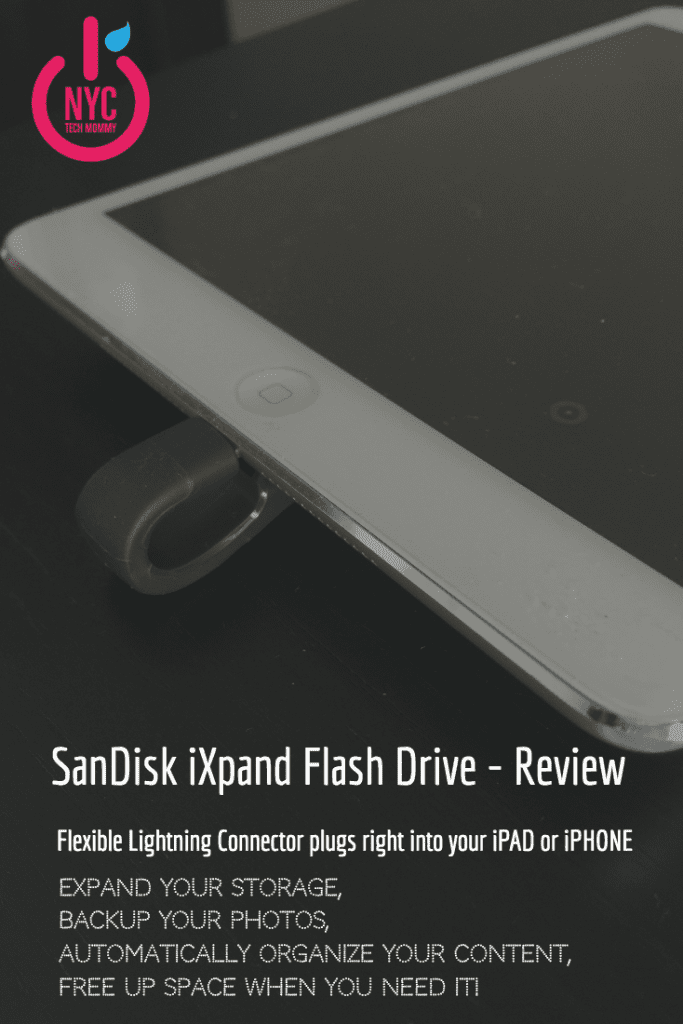 What You'll Love About the New iXpand Flash Drive
New Design
Designed to be the perfect storage companion for iPhone and iPad, the reinvented iXpand Flash Drive is made of metal and flexible rubber and features a flexible Lightning connector on one end, a USB 3.0 connector on the other. When plugged into an iPhone or iPad the USB connector wraps around the back of your device, allowing you to use it as you normally would even while it's plugged in.
Store, Access and Manage Content with Ease and Safety
This little gadget plugs right into your iPhone or iPad so you can quickly and easily move photos and videos between your iPhone and iPad and Mac or PCs. The iXpand Flash Drive allows you to automatically backup your camera roll and contacts. You can even watch popular video formats straight from your drive. The new iXpand drive also includes encryption software that password protects files, allowing you to share your content while keeping sensitive files secure across devices.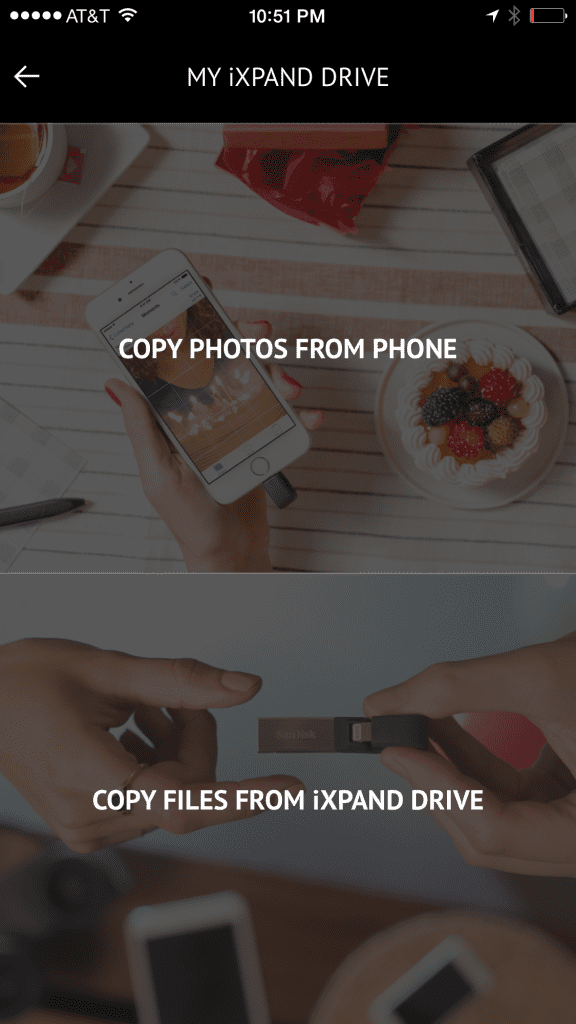 Easy to Use with the iXpand Drive App
Note: All screenshot images throughout this post were taken with my iPhone 6 Plus during the use of the SanDisk iXpand Drive App. All prompts were easy to follow and I really enjoyed all the snapshots that previewed exactly what this flash drive had to offer even before I set it up.
The iXpand drive also features a new, redesigned app. The app offers fantastic new features for an improved user experience. The app now also has a camera function that gives you the option to save space instantly by letting you shoot and save photos or videos directly to the drive instead of your iPhone or iPad. The app also allows you to automatically backup content from your social networking sites, as well as play back music from within the app.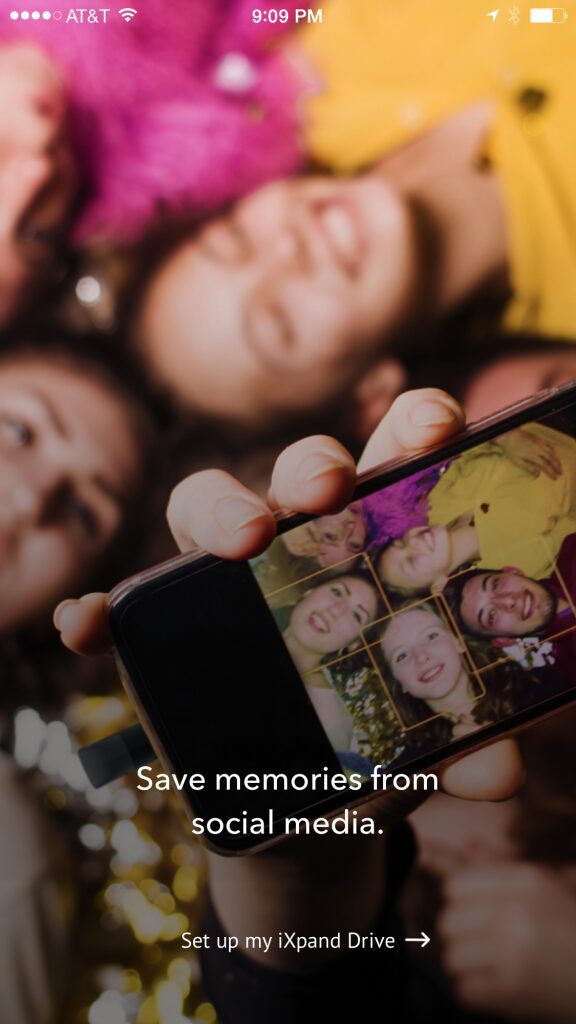 The iXpand Drive app is available for download from the App Store for iPhone and iPad. But you won't need to upload it in advance because once you plug in your flash drive into your iPhone or iPad for the first time, you'll be prompted to download the iXpand Drive app – allowing you to immediately expand your storage, access your content and manage all your files with ease. The app really takes the guess-work out of the entire process.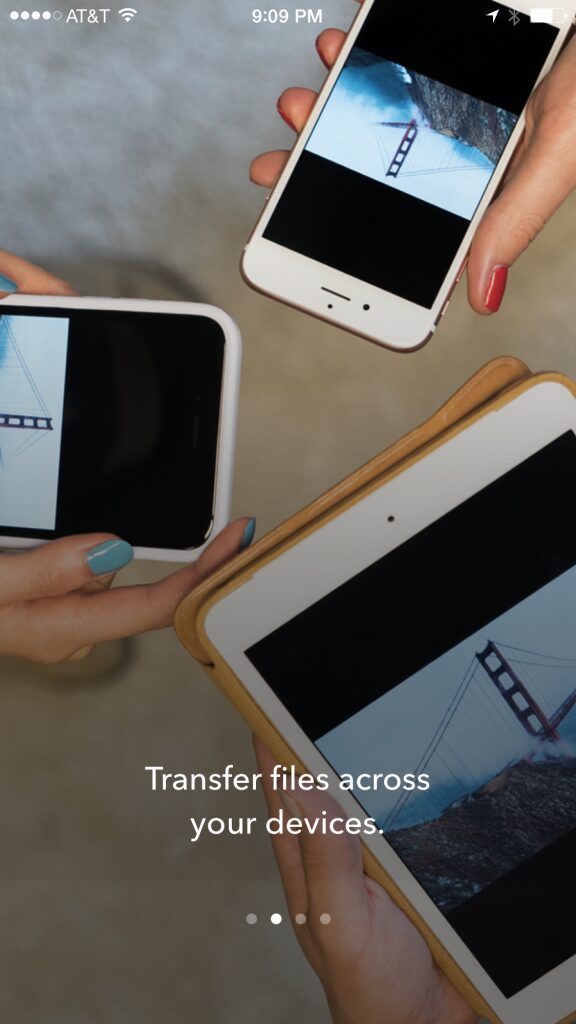 I really found the app very simple and quick to use. From the moment I plugged my iXpand Drive into my iPhone 6 Plus, animated prompts walked me through all the steps to follow to get it all setup. Backing up my photos and freeing up space on my iPhone was such a breeze.
Organized Pics You Can Actually Find and Take Anywhere
Photos are so simple to find on the iXpand Flash Drive because they're automatically organized for you right within the app. Once you plug the flash drive into your device and start your backup, all photos will go into the Camera Roll BackUp folder. Within that folder, you'll find pics sorted and stored in folders by year, then by month. Can you believe I still had photos from 2010 on my phone? Yikes!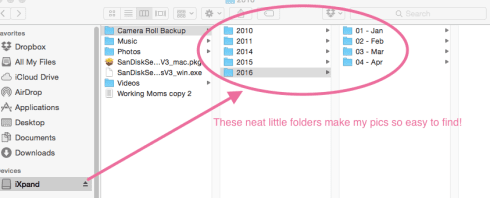 Did I mention that all this organization happens automatically! Once you've set it up, all you do is plug the flash drive into your device, open the app, and your content is instantly backed up and organized – so you don't have to!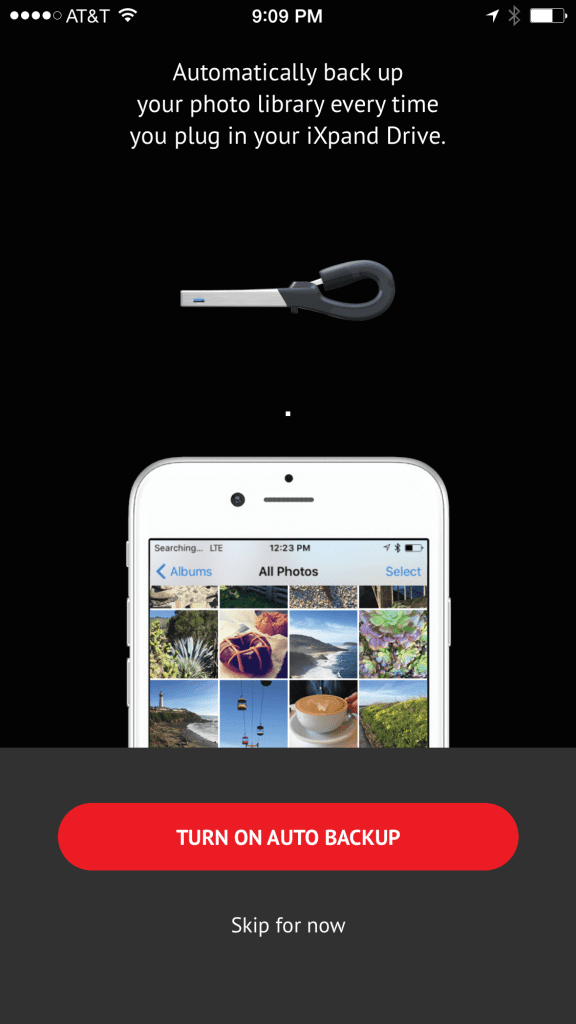 Remember how I told you, I take way too many pics. Truth is, I just never have time to go through them all! Who has time to pick and chose which to keep and which to clear off their phone? Once in a while, I'll upload them to the Cloud (wherever that is)… but forget about ever finding them again when I really need them. It just gets so messy! Most of the time, I can't be bothered! That's why I just hoard them all on my iPhone.
Accessing your content is now a breeze with the iXpand Flash Drive!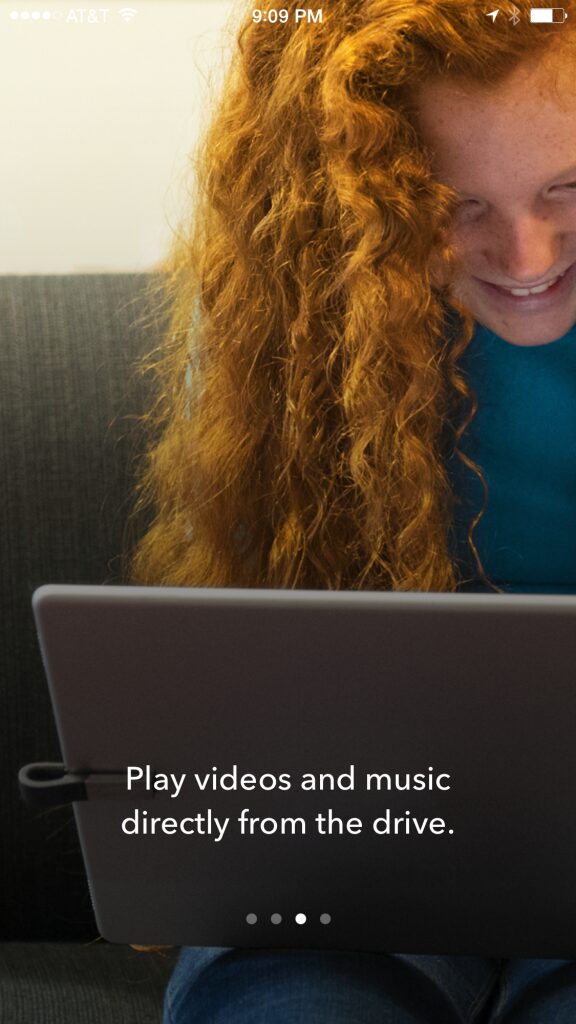 I love the ease with which I can just plug the iXpand Drive right into my laptop to view pics, files, videos and even listen to music. The iXpand fits into any USB port on your Mac or PC and features USB 3.0 transfer speeds providing you with quicker transfers between devices.
This neat little flash drive is already making my life so much simpler!
And at about the size of your average lip-balm, it's easy to take anywhere you go.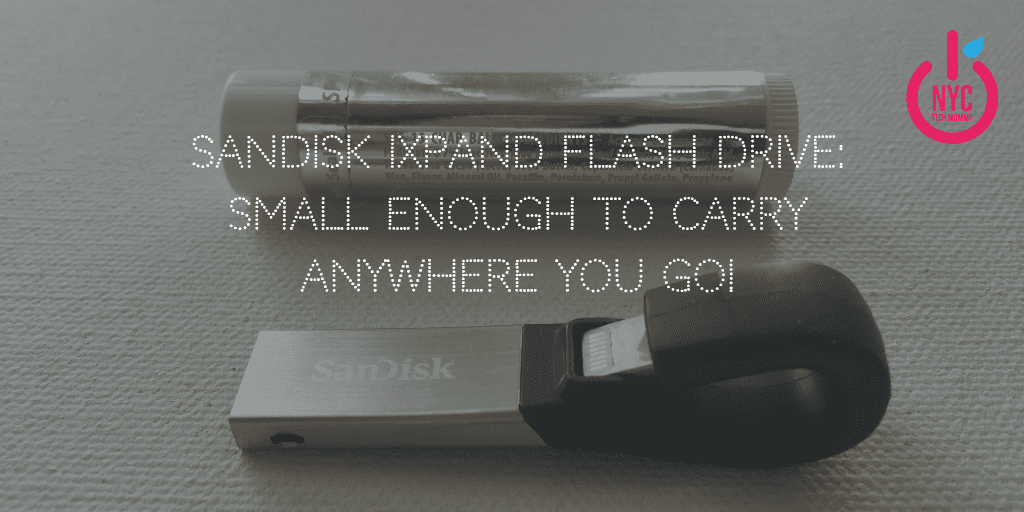 What I wish it had: A neat little cap to keep the USB connector safe. I'm a bit clumsy and I've been known to cause a little damage. Ok, fine! I completely destroyed my hubby's flash drive a few years ago when I carelessly tossed it in my bag and then had it bouncing around in there with the million other things I carry around. We lost years of pics thanks to that little mishap! So a neat little cap to keep the USB end of the drive safe from any other objects would be a nice little addition to this gadget. Just saying…
Pricing and Availability
The iXpand Flash Drive is available in 16GB, 32GB, 64GB and 128GB capacities, with MSRPs of $49.99, $69.99, $89.99 and $129.99, respectively. The drive is compatible with iPhone 6s, iPhone 6s Plus, iPhone 6, iPhone 6 Plus, iPhone 5s, iPhone 5c, iPhone 5, iPad Pro (12.9-inch), iPad Air 2, iPad Air, iPad mini 4, iPad mini 3, iPad mini 2, iPad mini and iPod touch (5th generation) running iOS 8.2 or later. The new iXpand Flash Drive is available now at BestBuy.com, Amazon and SanDisk.com.
---
So there you have it! The new, reinvented SanDisk iXpand Flash Drive.
You can read about other SanDisk products I love by clicking here.
Thank you to SanDisk for sending this neat little gadget my way, and just in time too 😉
What did you think? Would you find this helpful in freeing up space on your iPhone and/or iPad?
Don't forget to Pin this to your favorite tech Pinterest Board so you can come back to it later.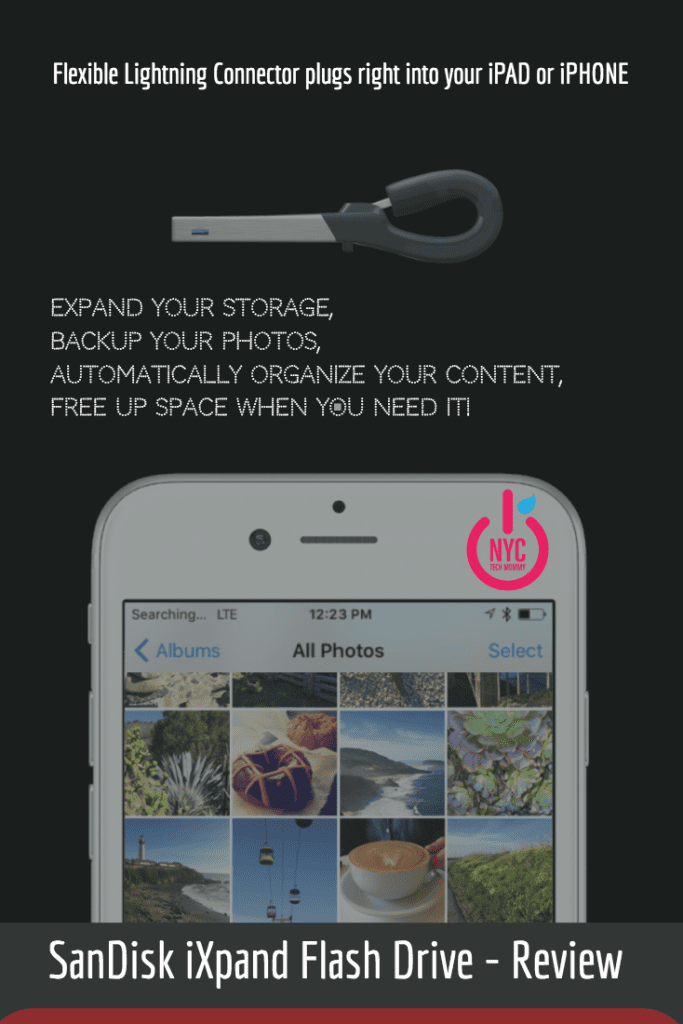 You May Also Like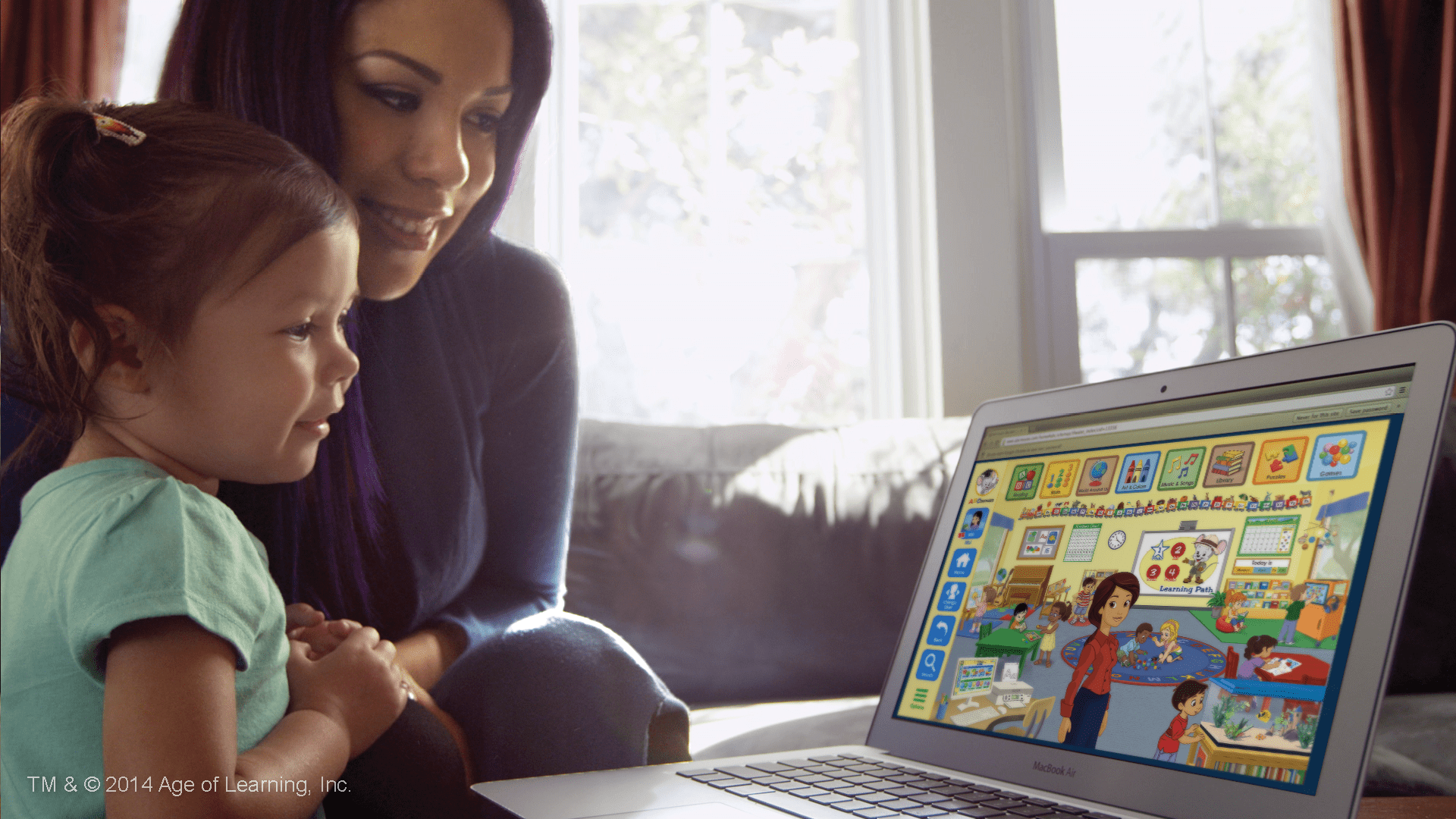 July 31, 2017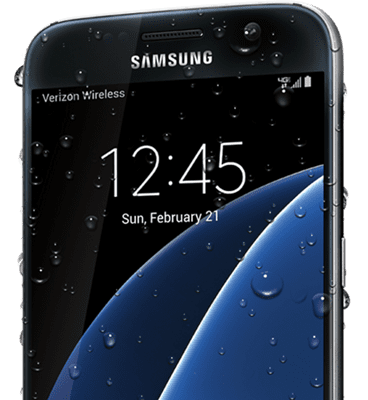 February 29, 2016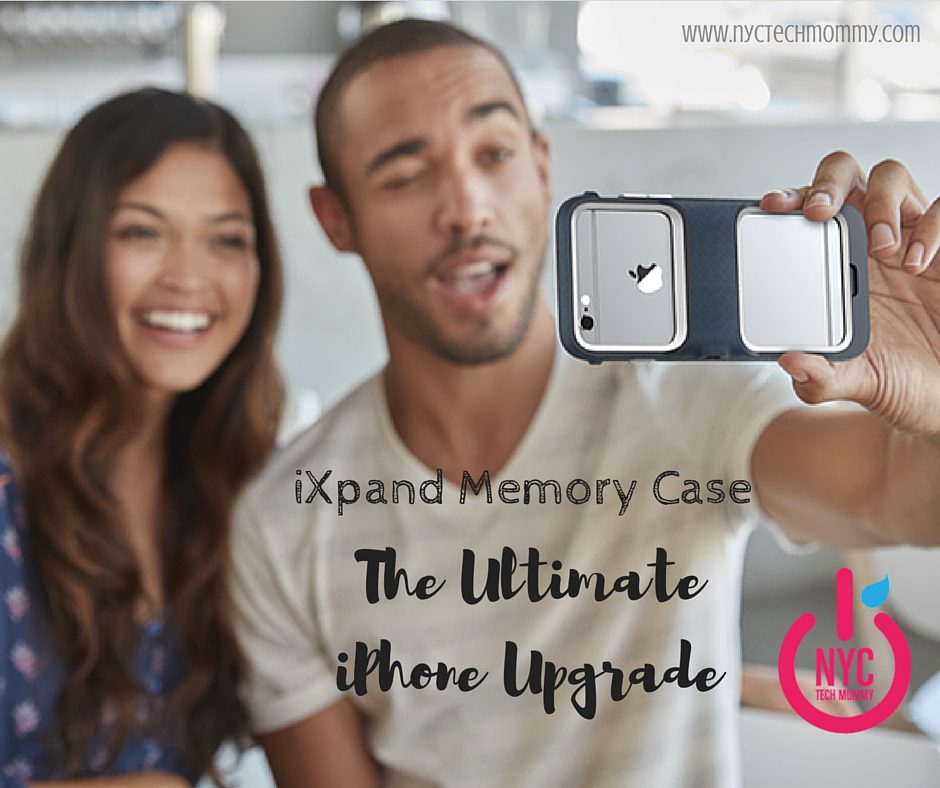 June 28, 2016