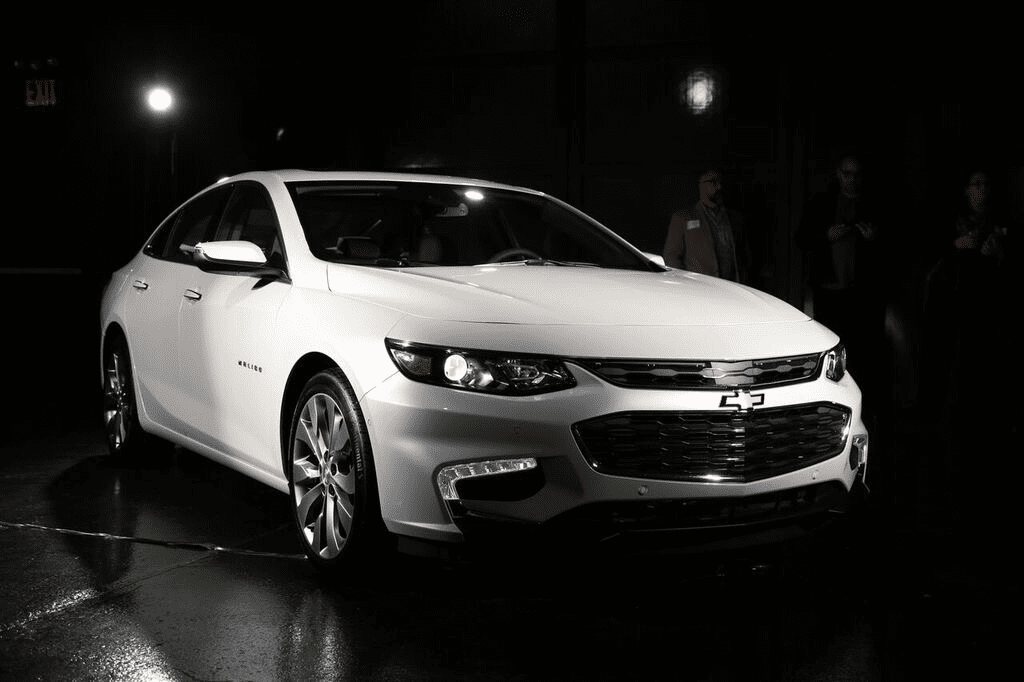 Teen Driver Safety -Chevy Malibu Night of Innovation
December 1, 2015
How do you keep your Teen Driver safe?
A few weeks ago I was honored to be invited to a unique event hosted by Chevrolet.  When I received the invitation to attend Chevrolet's Evening of Innovation there was no way I could pass it up.  This event featured an interactive dining experience and an incredible opportunity to learn all about the groundbreaking Teen Safety features and technologies of the brand-new 2016 Chevrolet Malibu.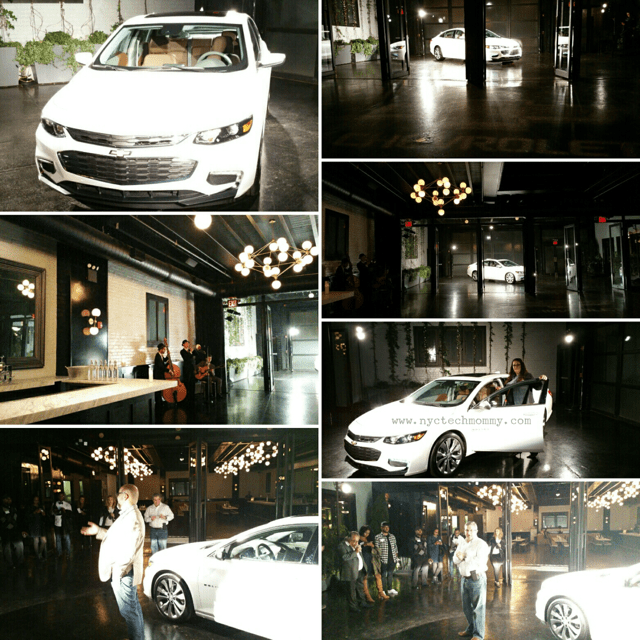 Inspired by the innovation of the all-new 2016 Chevrolet Malibu, Chevy partner with Dinner Lab NYC to present its guests with a unique dining experience.  This dining experience featured a farm-to-table menu developed by rising star Chef David Harrison. Not only was I excited to learn all about the brand-new 2016 Chevy Malibu, but I had already heard great things about Dinner Lab and was excited to take part in this unique dining experience.  Needless to say I quickly RSVPd for myself and my +1 (aka the hubs, of course).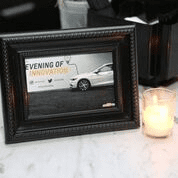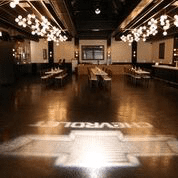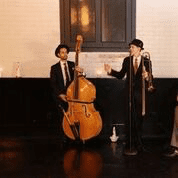 We were immediately greeted by an open bar with a wide selection of house drinks and wines.  We chose a delicious red wine and took our glasses into the next room.  And there she was! The beautiful brand-new 2016 Chevrolet Malibu.  I couldn't wait to meet her and learn all about her.  I must tell you she was a head-turning beauty, in pearl white she sparkled under the spotlight.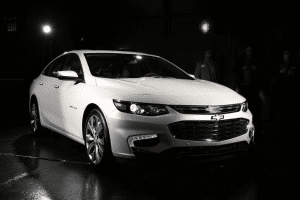 Throughout the evening, we had the great opportunity to learn first hand about the ground-breaking Teen Safety technologies included in the 2016 Chevy Malibu.  The Chevy experts gave us a complete run down of the vehicle and all its incredible new features and technologies. It made for a great conversation, most specifically around safety and how to foster safe driving habits in our most vulnerable drivers, our teenage drivers.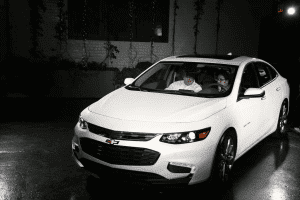 We also had the opportunity to interact with Chef David. He and his talented team prepared and served a unique 5-course meal. We really enjoyed it!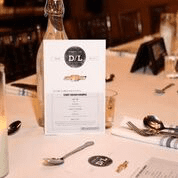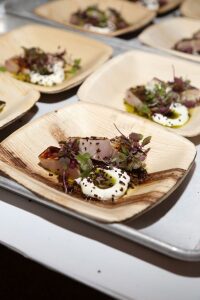 Did you know, according to the Insurance Institute for Highway Safety, the fatal crash rate per mile driven for 16 to 19 year olds in the US is almost three times the rate for drivers 20 and older?
Teen drivers face many challenging decisions and distractions and I think it can be a nerve-wracking experience for everyone.  That's why I'm so glad that the Teen Driver feature in the 201 6 Chevy Malibu allows parents to view their teen's driving habits via reports that can be pulled up right from the touch-screen inside this car.  Parents can then use this information to continue to coach their teen drivers and structure conversations around the topic of driving habits and safety.
Chevrolet Teen Driver Feature – Benefits I LOVE
The radio is muted until driver and front seat passenger have buckled their seat belts.
There is an overall maximum volume limit for the radio when used by a teen driver.
When the speed warning is set between 40 and 75 there is a visual warning and an audible chime when that speed is exceeded.
Active safety features are automatically turned on and cannot be turned off by the teen driver.  These safety features include Stability Control, Front/Rear Park Assist, Side Blind Zone Alert, Forward Collision Braking, Traction Control and Front Pedestrian Braking.
How Teen Driver Works
Parents activate the system through the settings menu on the Chevrolet MyLink Screen
A PIN is used to access the Teen Driver menu and manage settings, program a Teen Driver key and view the report card
A key fob is programmed and assigned to the teen driver through Chevrolet MyLink Screen.  The Teen Driver feature is activated whenever the car is started with the assigned Teen Driver key.
All of the vehicle's active safety features are on when the system is on and cannot be turned off.  Parents can set a maximum speed alert and limit the maximum volume or the car's audio system.
Parents can obtain a Teen Driver report card right on the vehicle's MyLink Screen that will show them specific driving habits for their teen driver.  Parent can access information such as distance driven, maximum speed reached, how many times the stability controls, anitlock brakes, forward collision alerts, and forward collision avoidance brake were activated.
As you can see, Chevrolet Teen Driver encourages safe driving habits for teenage drivers, while giving their parents peace of mind.  This is the first feature of its kind in the industry to offer a "report card" designed for parents to use as a teaching tool to guide teenage drivers as they venture out on their own.  I truly feel it's a valuable, if not must-have, feature that all parents of teen drivers will be thankful for.
Kudos to Chevrolet for including this ground-breaking technology  in their brand-new 2016 Chevy Malibu!
Are you the parent of a teenage driver? How do you instill safe driving habits? What do you think of the Teen Driver feature in the 2016 Chevy Malibu?
You May Also Like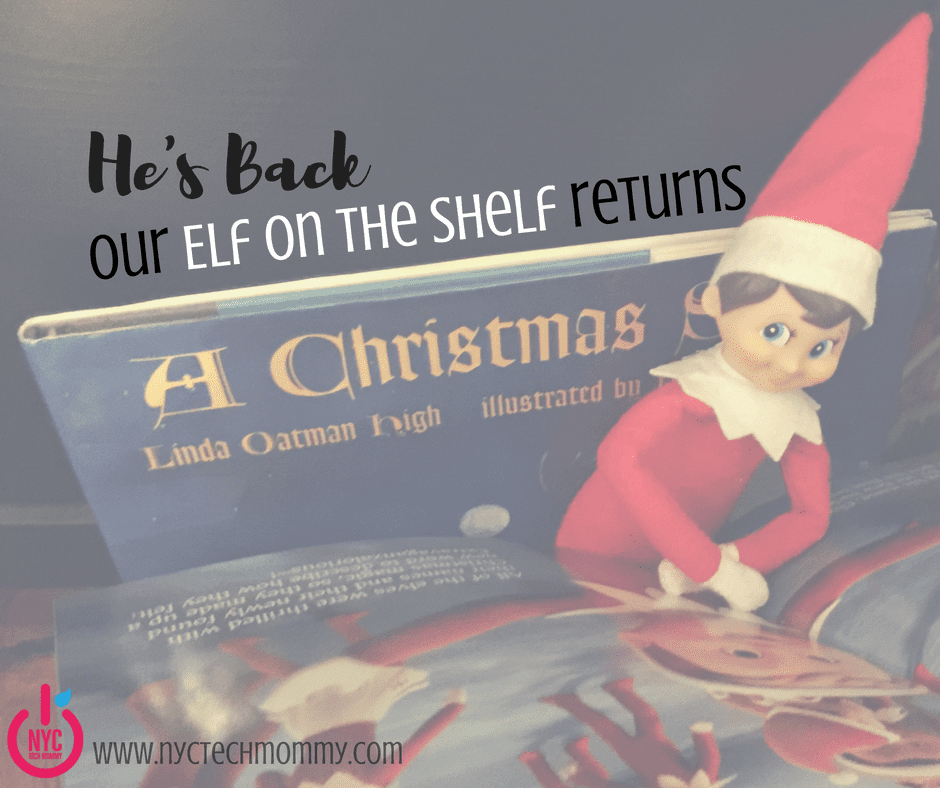 November 28, 2015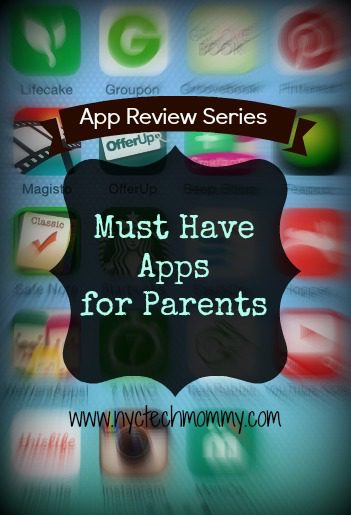 March 24, 2015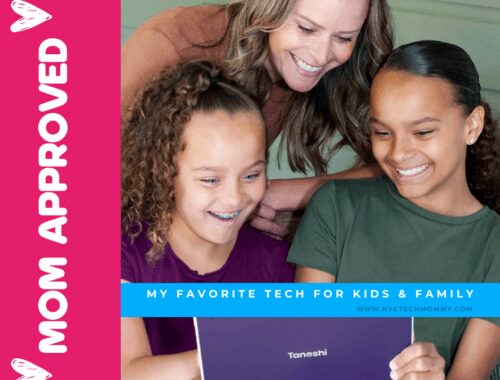 March 5, 2021