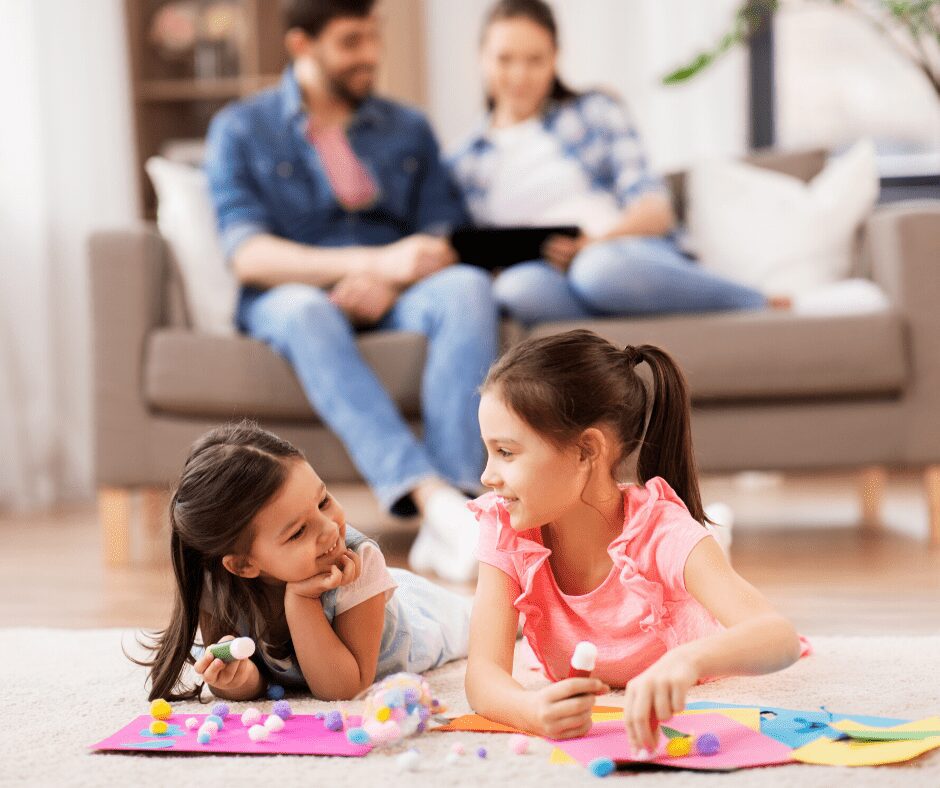 How to Keep Your Work and Family Separate During Home Quarantine
When everyone in your household is at home because of the COVID-19 pandemic and related quarantine, keeping work and family separate can be challenging. Use these tips to avoid stress and stay productive. Here's how to keep your work and family separate during home quarantine.
This is a Guest post by Samantha Higgins.
Follow These Tips to Keep Work and Family Separate During Home Quarantine & Keep Your Sanity
Set Up a Schedule
Before the quarantine, you likely had a specific schedule to follow. Kids had to be at school at a certain time, and you were expected to be at your office at a designated time. Try to maintain the same level of consistency. A consistent schedule maintains a semblance of normalcy. Uplift Psychology Group who does anxiety therapy in San Jose suggests including things like physical activity, meditation, and journaling as ways to help break up your day and reduce anxiety in the process.
Your therapy provider may recommend setting a schedule even for young children, who thrive on routines. If your household needs to share equipment, consider staggering some schedules. For example, if your fourth-grade student has a daily Zoom meeting at 10:00 am, your sixth-grade student has one at 11:00 am, and your ninth-grade learner has one at 1:00 pm, and you only have two laptops for the three of them, you may need to have the fourth-grade student begin their schoolwork earlier in the morning. The oldest student could start and end their schedule later in the day.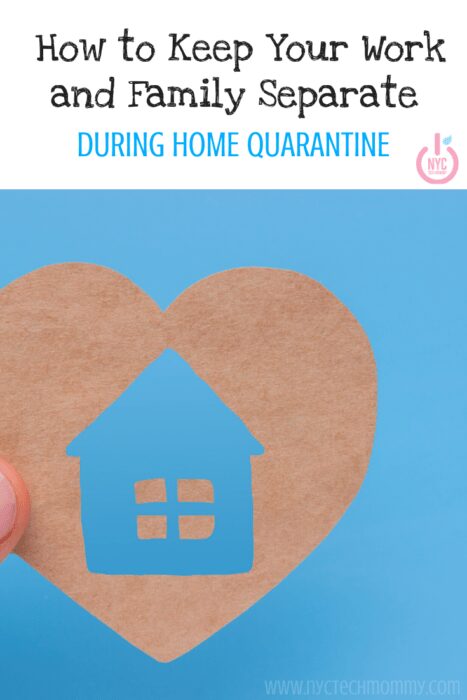 Create a Designated Work Zone
If you, your children and your partner are all at home trying to get things done at the same time, make sure everybody has their own work zone. Each person should have enough space so their school or work supplies do not intrude on another person's space. Children should have easy access to essential learning materials, including a tablet or Chromebook for schoolwork, paper, and pencils for working and a comfortable chair and table to use. When a child, you or your partner needs to do a conference call or video meeting, make sure there is enough privacy and quiet for participation without any disruptions from others.
Consider Alternate Arrangements
If you are one of the lucky families that have a family room, separate apartment or an in-law suite, consider working from there. Think about other rarely-used places in your home. An enclosed porch, basement laundry room or even a garage workbench could become your new home office. A basement teen suite or upstairs mother-in-law suite could make a convenient and quiet place to get your work done. If you or a household member does become infected with COVID-19, the suite-style setup could also facilitate isolation away from other family members.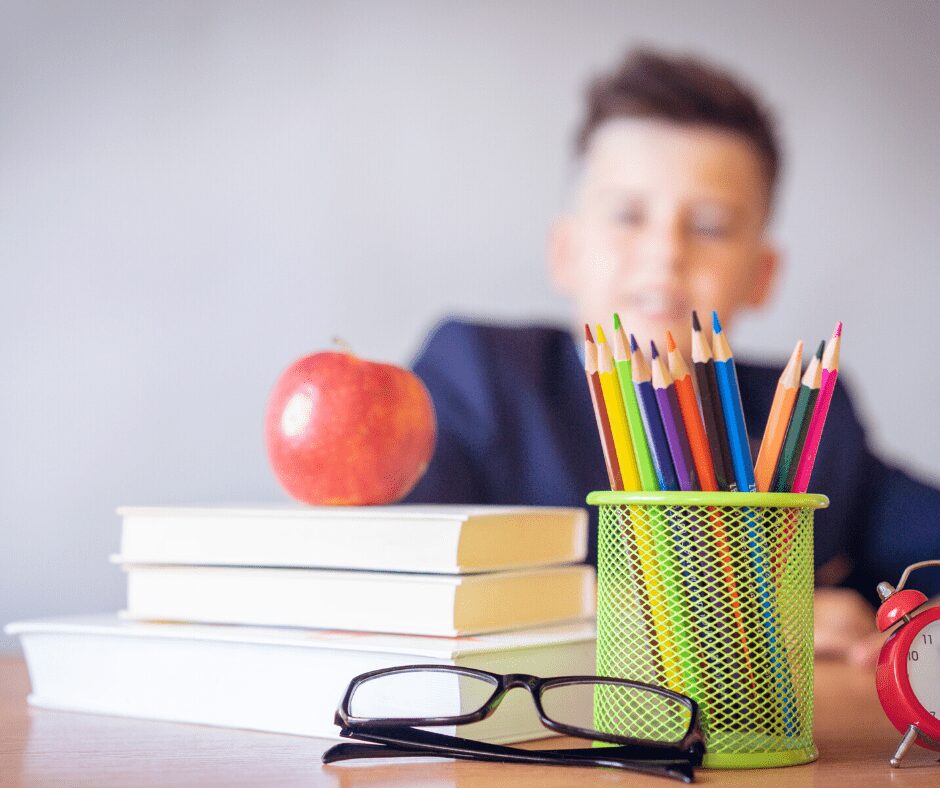 Set a Strict End Time to Work and School Activities
Just because you now have to work or supervise your kids' schooling at home, it does not mean that you always have to be working. Set a specific end time for school and work activities. This will encourage productivity during the day. You might decide that all school activities are done by 6:30 pm. This ensures your kids can help with chores, and it gives you time to make dinner. Put the work and school stuff away so that it does not intrude on your personal and family time.
RELATED: Free Online Resources for Kids Remote Learning During Home Quarantine
Include Leisure and Family Fun Time
Since school sports, clubs and other activities are canceled under quarantine, your schedule may have more free time than you had before the COVID-19 pandemic. Although most places have closed swimming pools, playgrounds, places of amusement, restaurants and other businesses, you can still enjoy leisure and family fun time. Choose a funny movie to watch together. Dig out your board or card games. Go into your yard and plant some flower or vegetable seeds. Start planning your next family vacation. Do some research on places you would like to visit and make a map of where to go once you can travel there. You can even go on a virtual field trip of the destinations on your travel bucket list!
Look for New Opportunities
Instead of ruminating about all the things you cannot do because of the quarantine, think about what you can do right now. If cleaning out the clutter from the front closet has always been met with the excuse of too many activities, now you have no excuse not to complete that task. If you have always wanted to get back to knitting socks like your grandma made, now you have the time to watch some YouTube tutorials.
Remember that the quarantine will not last forever. Give each other grace, be patient and know that you can get through this as a family.
---
Don't forget to PIN this so you can access these great tips on how to keep your work and family separate during home quarantine when you need them most!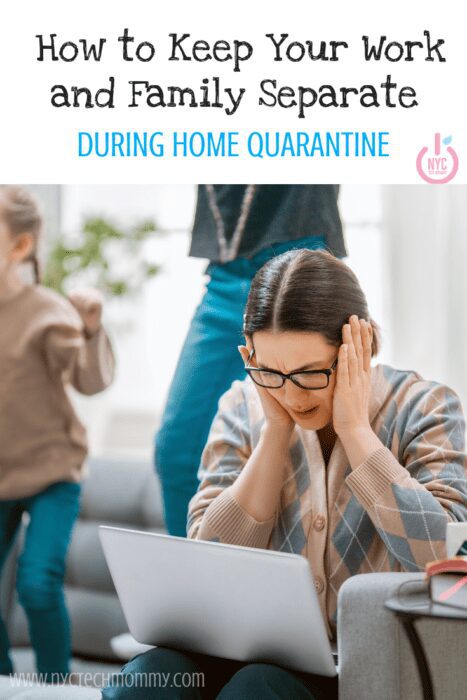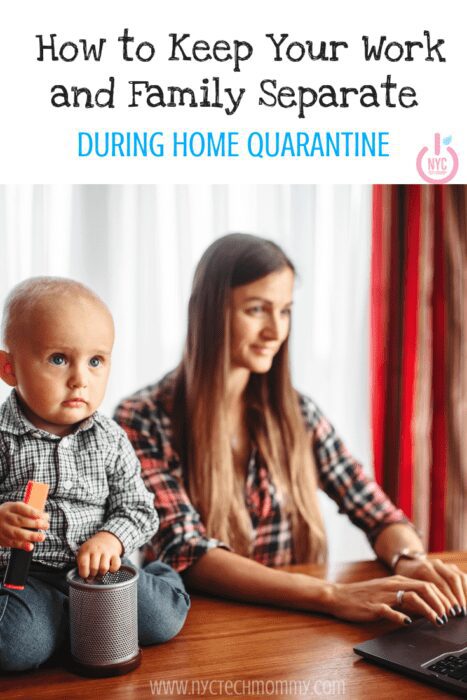 About the Guest Author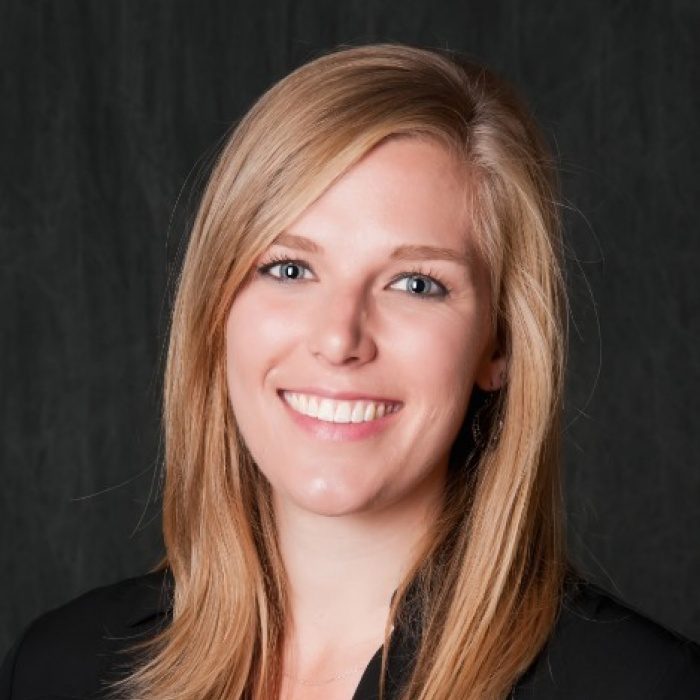 Samantha Higgins is a professional writer with a passion for research, observation, and innovation. She is nurturing a growing family of twin boys in Portland, Oregon with her husband. She loves kayaking and reading creative non-fiction. If you are looking for anxiety therapy in San Jose, Uplift Psychology group has experts that can help.
You May Also Like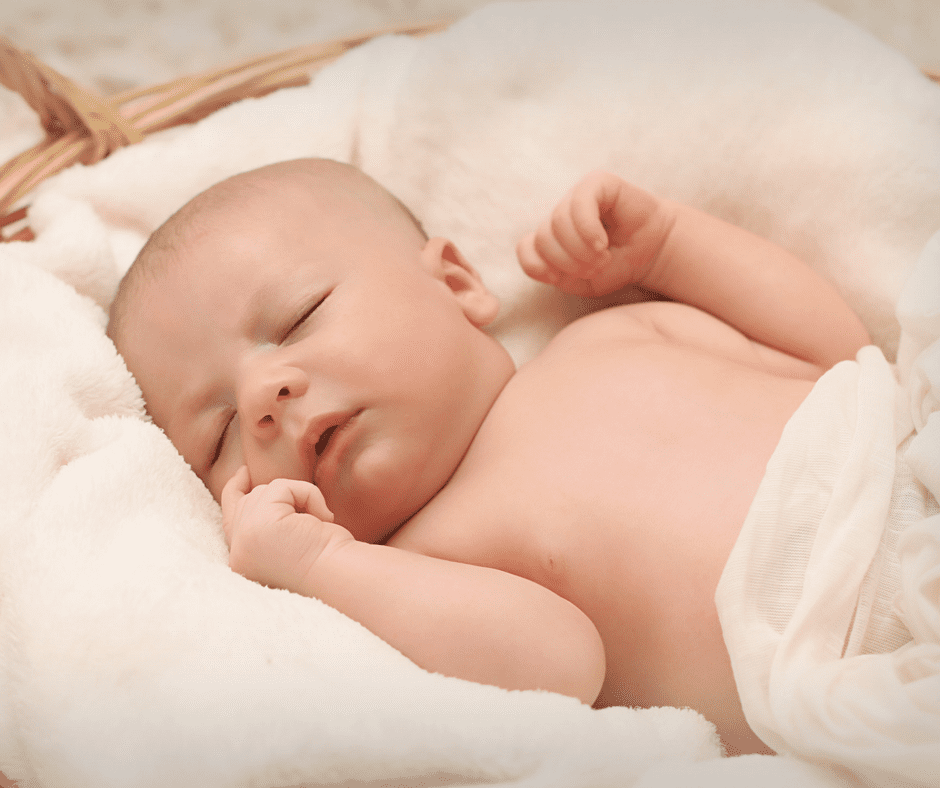 September 13, 2017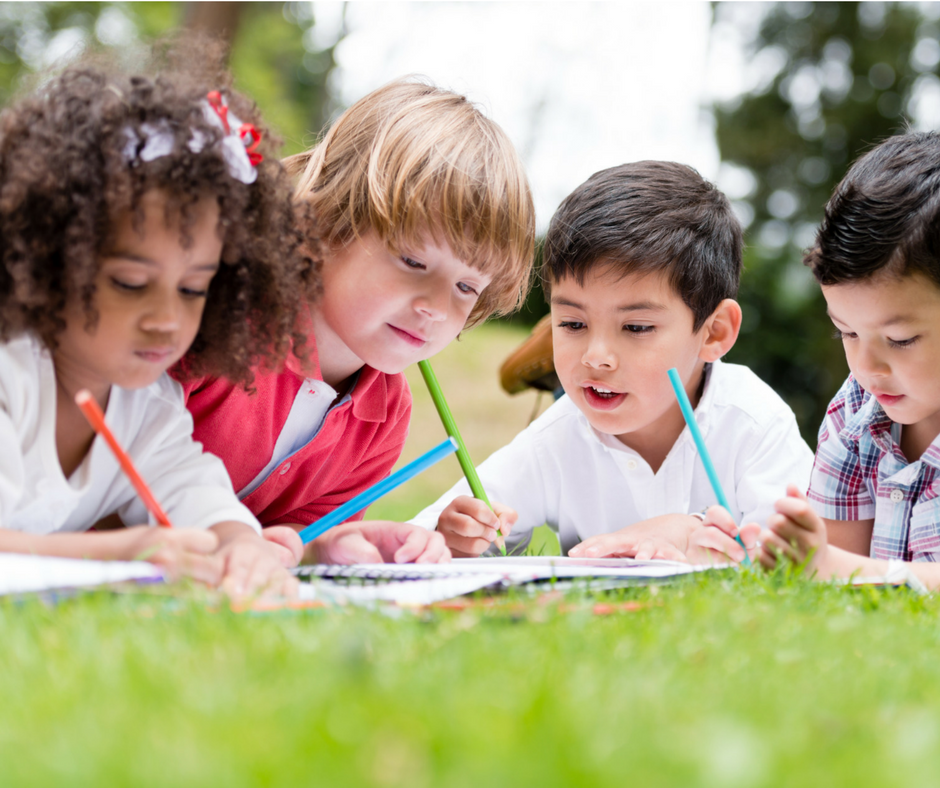 December 13, 2017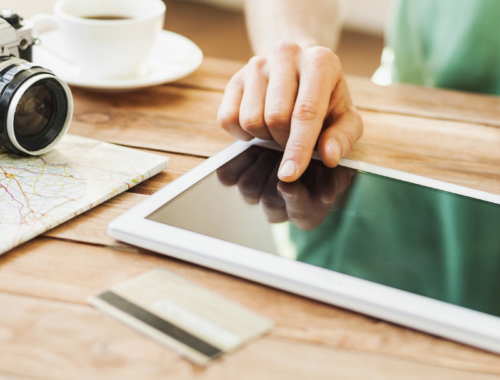 July 10, 2019