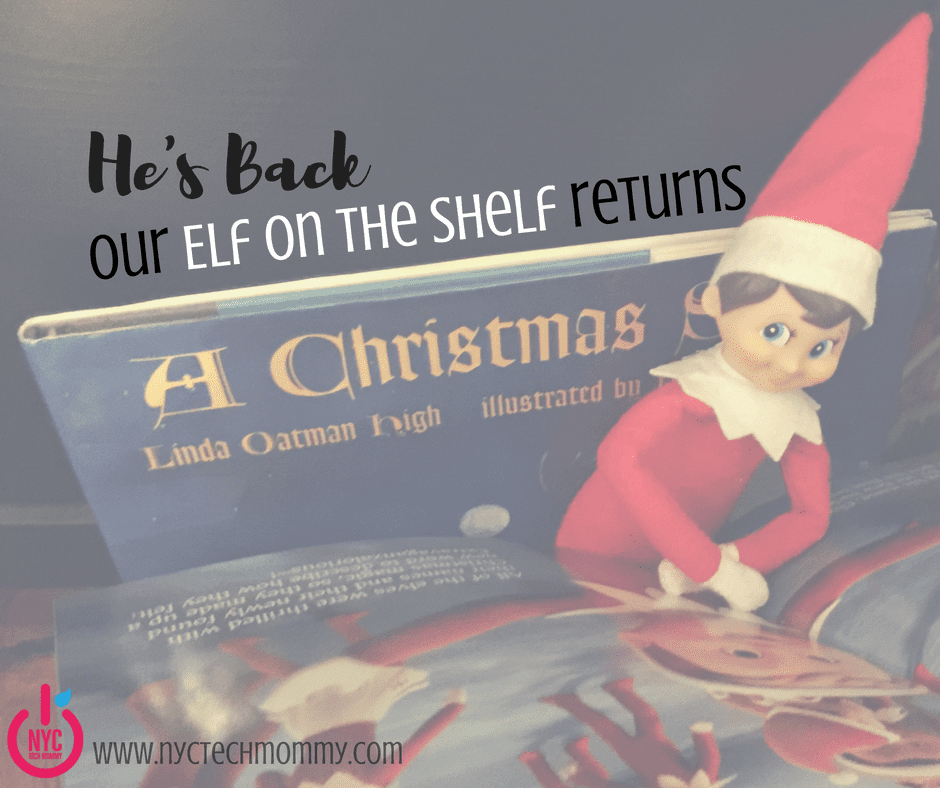 He's Back! Our Elf on the Shelf Returns
You're either a parent that loves the idea of a mischievous elf spying on your kiddo, or you're not. We've been celebrating the Elf on a Shelf Christmas tradition for a couple of years now and my kiddo loves it (so do I). Yes, sometimes I forget to move the elf, have to make the mad dash before my kid wakes up, but it's all worth it! Sadly, I know that the magic of Christmas will eventually fade away. Till then, I'll enjoy every single find, every joyful shriek and every magical twinkle in my boy's big brown eyes.  They're only little once!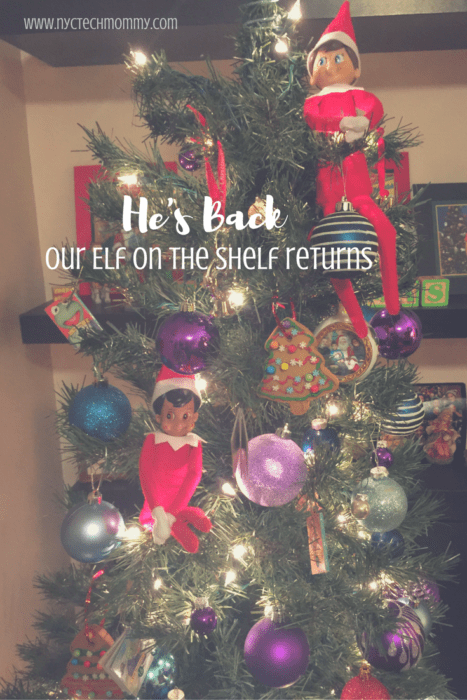 And just in case you had to know, we also have a Leprechaun friend. You can read about him here!
Our elf will be arriving in just a couple of days. I know that most parents who follow this tradition will kick it off the morning after Thanksgiving. Let me tell you that our elf isn't that punctual (like the rest of his family. lol) so he won't be arriving at our home until December 1st.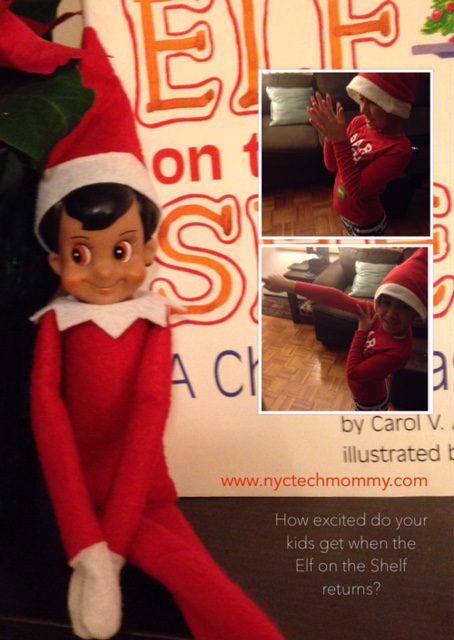 I'll decorate the shelf with a little holiday cheer, some Christmas ornaments, and a couple of poinsettias. Our elf, Zart is his name, will take his place on the shelf, along with all the goodies he's brought us. He usually brings candy canes and other sweet little treats. And of course, he'll also leave a special handwritten note. My kiddo will dash out of bed to find him and be overjoyed at the first sight of his mischievous friend. I love seeing the excitement on my little boy's face. It truly fills my heart, year after year… and it's when I know that the Christmas season has finally begun!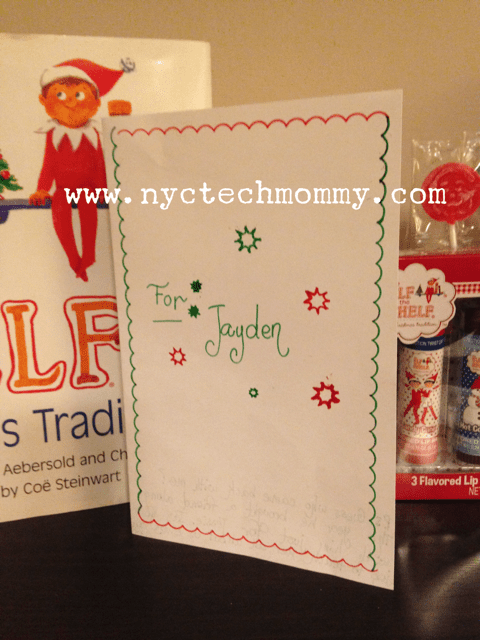 2016 Update: Last year we added a new little elf friend to our family. His name is Zippy and he came to watch over baby girl.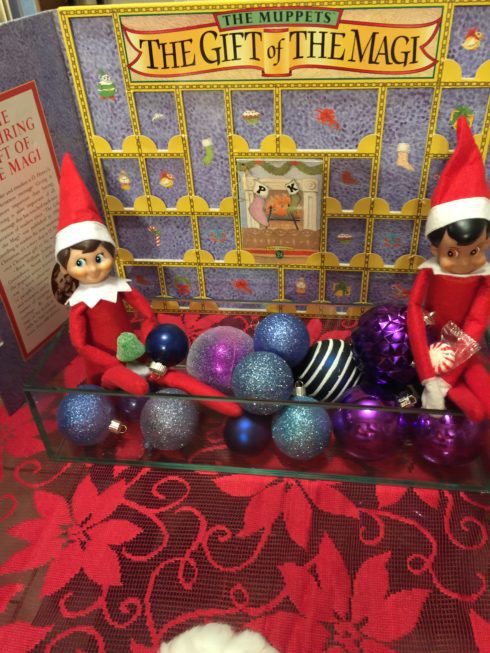 Now each of the kiddos has their own elf.
Last year our elf friends left us a table full of goodies on the night before Christmas eve. Their way of saying goodbye I guess. 😉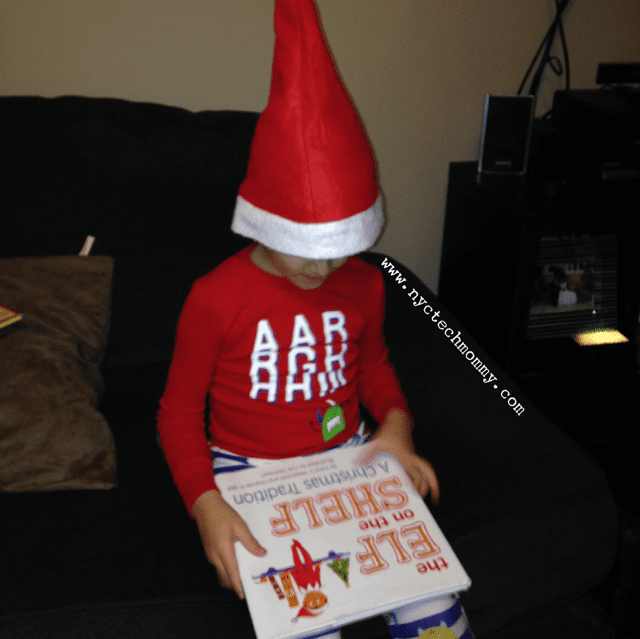 Our little elf friend brings lots of FUN Christmas cheer to our home. Below are pics from seasons past.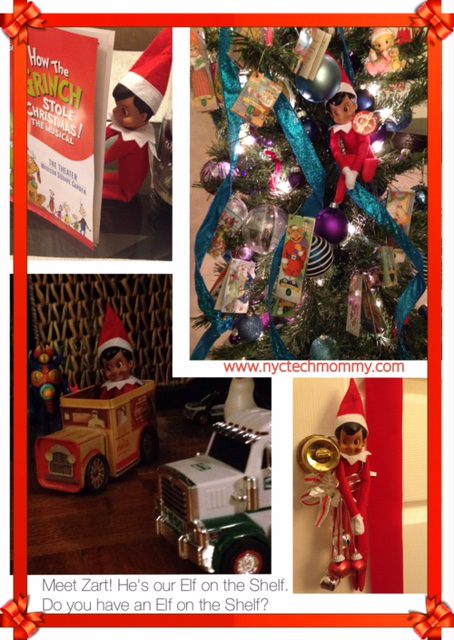 Disclosure: This blog post includes Amazon affiliate links. By buying from these links I will get a very small commission (without it affecting the price you pay for the product) – you can see it as a little contribution to help me keep my little blog up and running.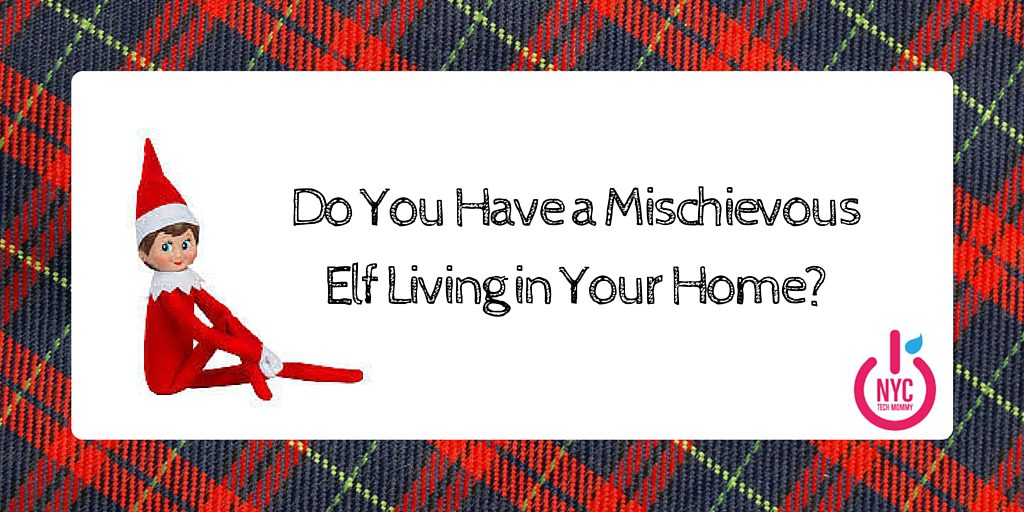 Does your family have an Elf on the Shelf?
If you don't , I thought you might want one.  Just click the pic below.   
 
When it's finally Christmas Eve and time for our elf to return to the North Pole, Santa will scoop him up on his last gift delivery run. We'll all be sad to see him go.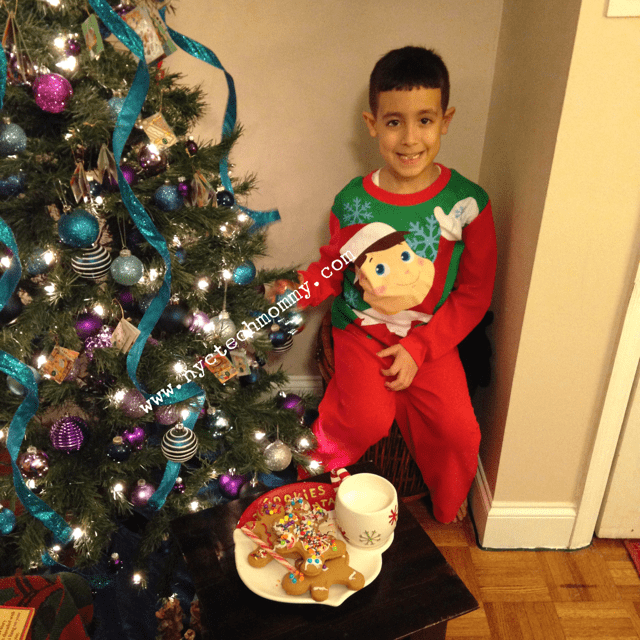 The first year we said goodbye my little kid cried (a lot) and it broke my heart, so here's what I did. I got him a year-long elf friend!
Yes, we have resident elves living in our home now! (Don't judge)
Each of my kids now has their own  The Elf on the Shelf Plushee Pal
 to cuddle up with all year round. These fuzzy elves listen to daily worries and can keep special requests till our elf returns. The season will end and Christmas cheer will eventually fade, but the magic doesn't have to thanks to our plushie friends!
Call me crazy but I'm a sucker for anything magical and FUN! 🙂
What's also nice about these Plushee Elves is that they are totally huggable and kissable and can help calm any temptation to touch the official Elf on the Shelf while he's still here. Yes, that temptation is very real people! hahaha!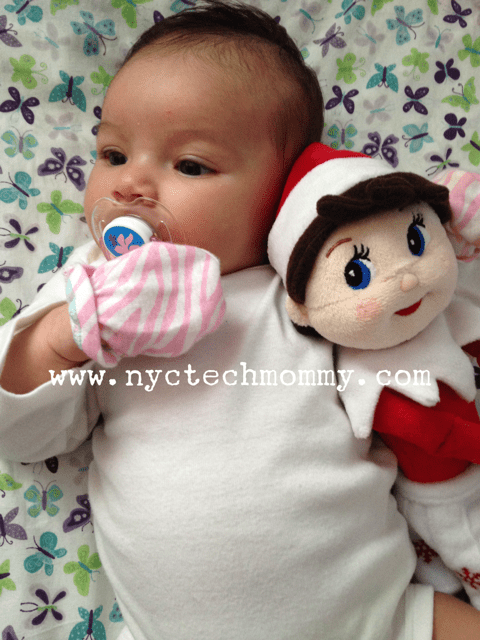 Do you have a mischievous little elf visiting your home this year?  Would love to hear about his adventures! Scroll down and leave me a note below. 🙂
Are you looking for some other FUN Elf on the Shelf items to add to your Christmas tradition?  Below are a few that I LOVE, including the Elf on the Shelf Plushee Pal, the PJs and lip balm set you saw in my pics above .
The Elf on the Shelf Plushee Pal
 available in boy or girl
Elf on the Shelf Graphic Tee Multipack Express Yourself Novelty
An Elf's Story DVD
 – we LOVE watching this adorable movie
An Elf's Story Sound Book
 – the storybook is pretty FUN too!
Elf on the Shelf Pets Reindeer
 – we're considering a pet for our elf friend 🙂
30 Unique Magical Merry Elf Notes to Accompany Your Elf on the Shelf
Elf on the Shelf Hide & Seek Game — Based on the Bestselling Book
Elf on The Shelf Naughty or Nice Board Game
Elf on the Shelf A Birthday Tradition
Elf on the Shelf Little Boys' Snowflakes and Stripes 2-Piece Pajama Set, Red, 6
Wilton 2104-8552 Elf on The Shelf Cocoa Trimming Kit
The Elf on the Shelf 3 Flavored Lip Balms, Keychain, and 1 Sticker Sheet.
For even more ideas, follow my Elf on the Shelf Pinterest board.
Follow NYC Tech Mommy's board Elf on the Shelf on Pinterest.
You May Also Like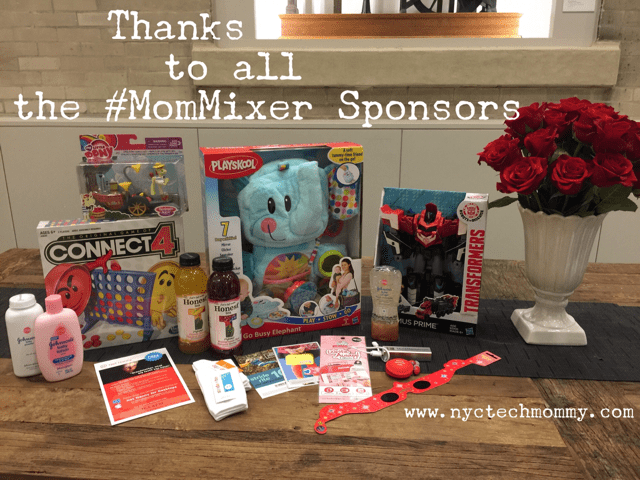 October 13, 2015