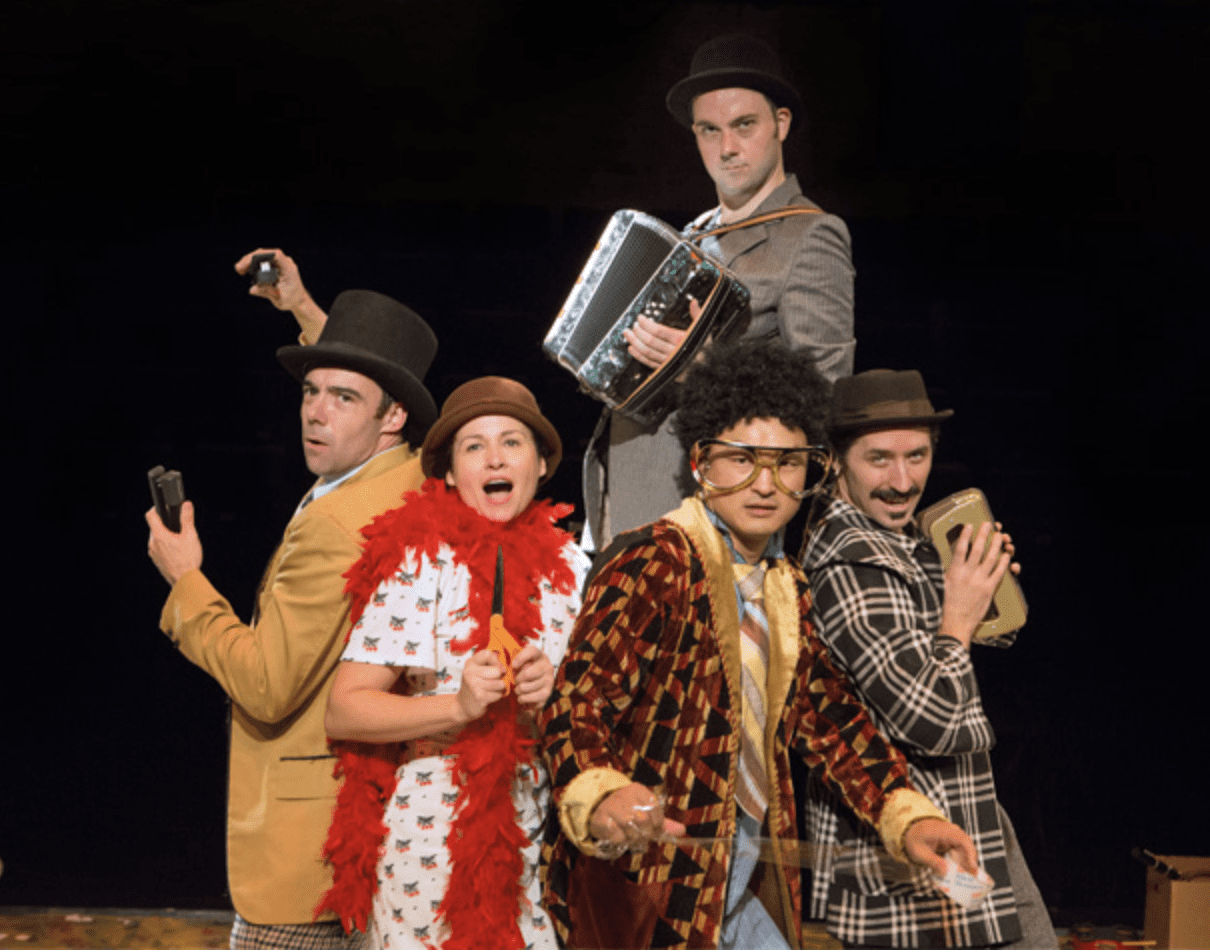 Alligator Pie: Must-See Off Broadway Musical for the Family This Summer
July 18, 2017
Summer is here and we've been out exploring and enjoying all that our great city has to offer. This also includes checking out some of the great Off Broadway shows. Recently we got to see SOULPEPPER's Alligator Pie! It's a must-see Off Broadway musical for the family. Read on to learn more, plus I'll tell you how you can win tickets to take your entire family to see the show!

Disclosure: Thank you to SOULPEPPER for sponsoring this post! We received complimentary tickets to enjoy the show. All thoughts and opinions are my own. As always, I only share what I love and think you will too!
This Summer's Must-See Off Broadway Musical for the Family
Canada's most acclaimed theater company, SOULPEPPER, just made its New York City debut! In celebration of its 20th season and in honor of Canada's 150th anniversary as a nation, SOULPEPPER ON 42nd street is presenting four exciting weeks of programming here in NYC this July. They're featuring a showcase of outstanding plays, musicals, concerts, and cabarets, right here in our backyard at The Pershing Square Signature Center on West 42nd Street.
This rich celebration of Canadian artistry is one of the largest festivals of its kind going on in NYC this summer. We were happy to join SOULPEPPER for an unforgettable summer experience of ground-breaking theater by checking out one of their shows — Alligator Pie! You can learn more about SOULPEPPER, Alligator Pie and rest of their July programming at www.Soulpepper.org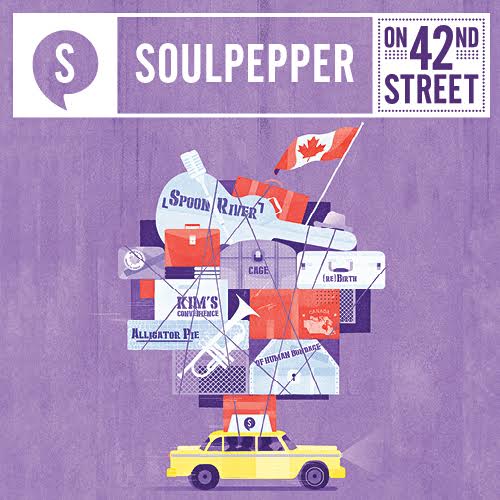 You may already be familiar with Alligator Pie as the popular collection of children's rhymes written by Dennis Lee. Many generations of Canadian kids have grown up to the poems of Canadian poet Dennis Lee, also known as "Canada's Father Goose".
Alligator pie, alligator pie,

If I don't get some I think I'm gonna die.

Give away the green grass, give away the sky,

But don't give away my alligator pie…
You may be most familiar with Dennis Lee, also a songwriter, for his lyrics to Jim Henson's popular Fraggle Rock.
I had previously heard of Alligator Pie but this was my first time actually hearing other poems from the collection. Big Boy had never heard of Alligator Pie but was delighted to learn that it was the title of a book of kids poems. He thought it was a silly name and it got a giggle out of him!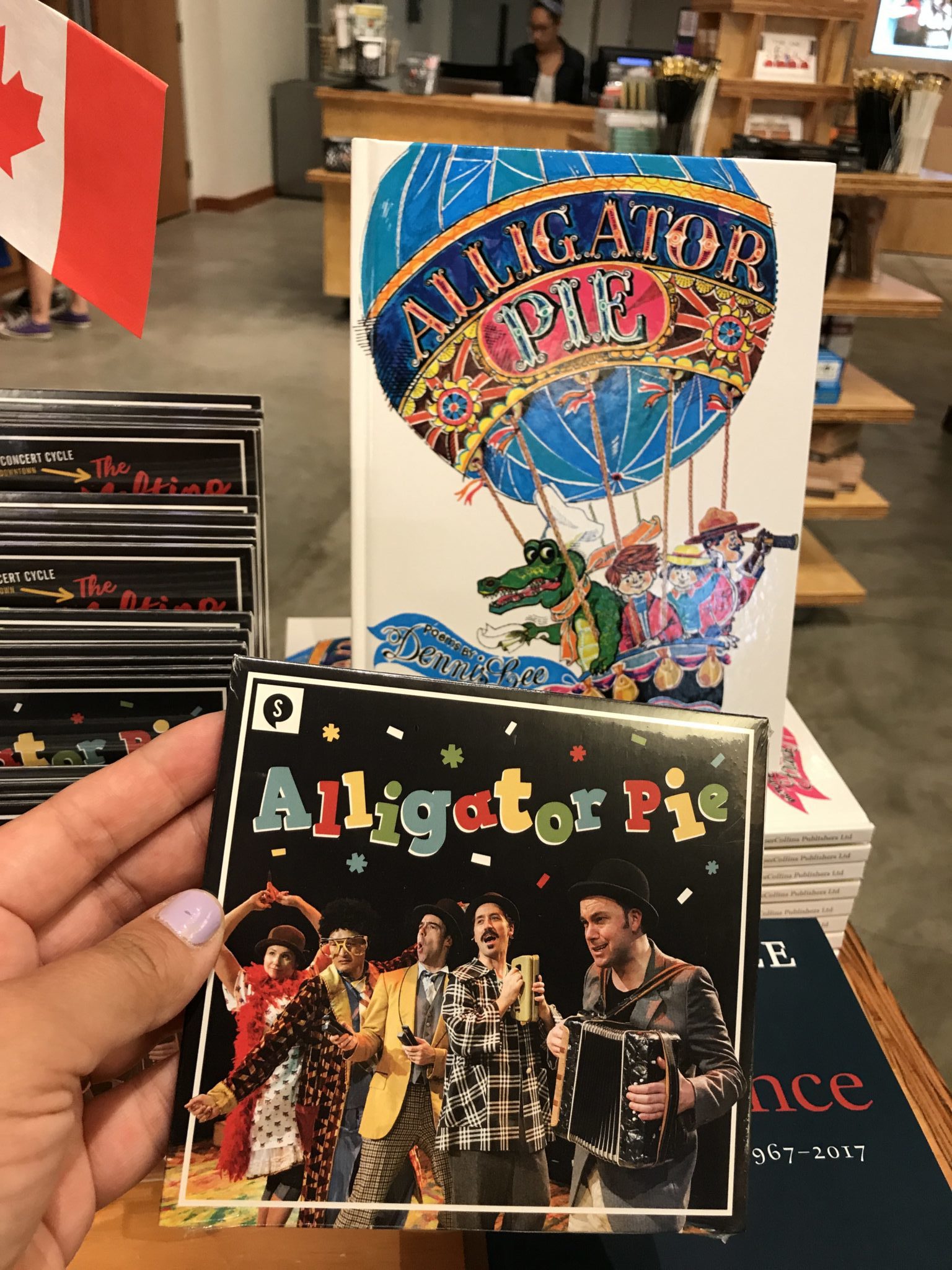 An interesting fact is that this family-friendly production was created by five children, now grown-up creators, who grew up on Alligator Pie. They've now created an absolutely delightful award-wining must-see Off-Broadway musical for the family that celebrates the written word and reminds you how fun "play" can be. What's also fun is that you can tell that these grown-ups are really enjoying being kids again! Each character is just brilliant!
Alligator Pie, Alligator Pie
I love carving out time to spend with just my Big Boy. We'll go on a little "mommy and me" date every now and then. On this occasion it was just him and I heading to the theater. He was excited! And I thought it was the perfect way to spend a NYC afternoon together.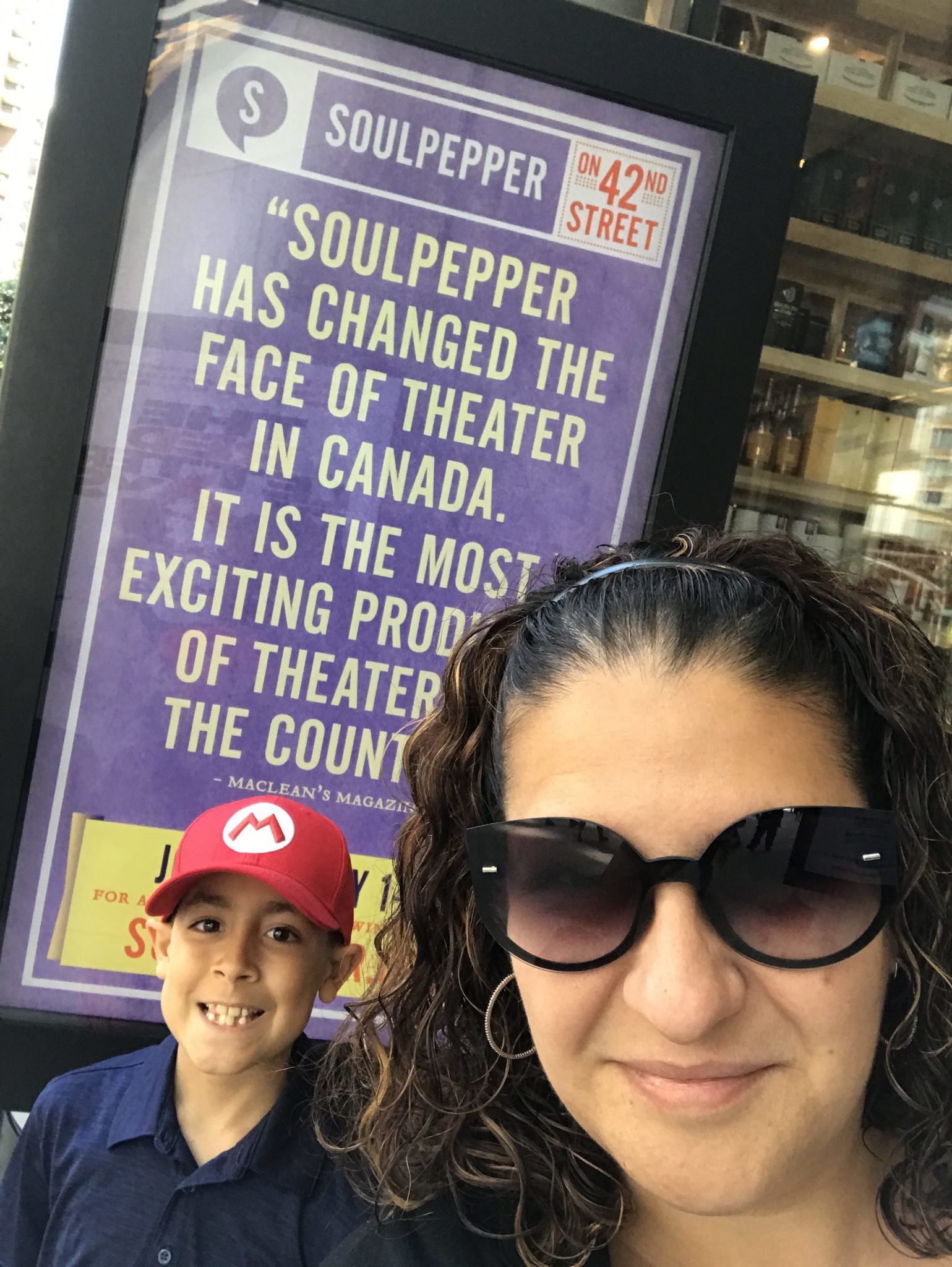 Once we arrived at the Pershing Square Signature Center, we took a little walk around, grabbed a quick snack and got ready for the show.
I must tell you that besides the musical being family-friendly, this theater is family-friendly too! A large open area outside the theater itself is perfect for families to grab a bite to eat before or after the show. There's a nice little shop there too.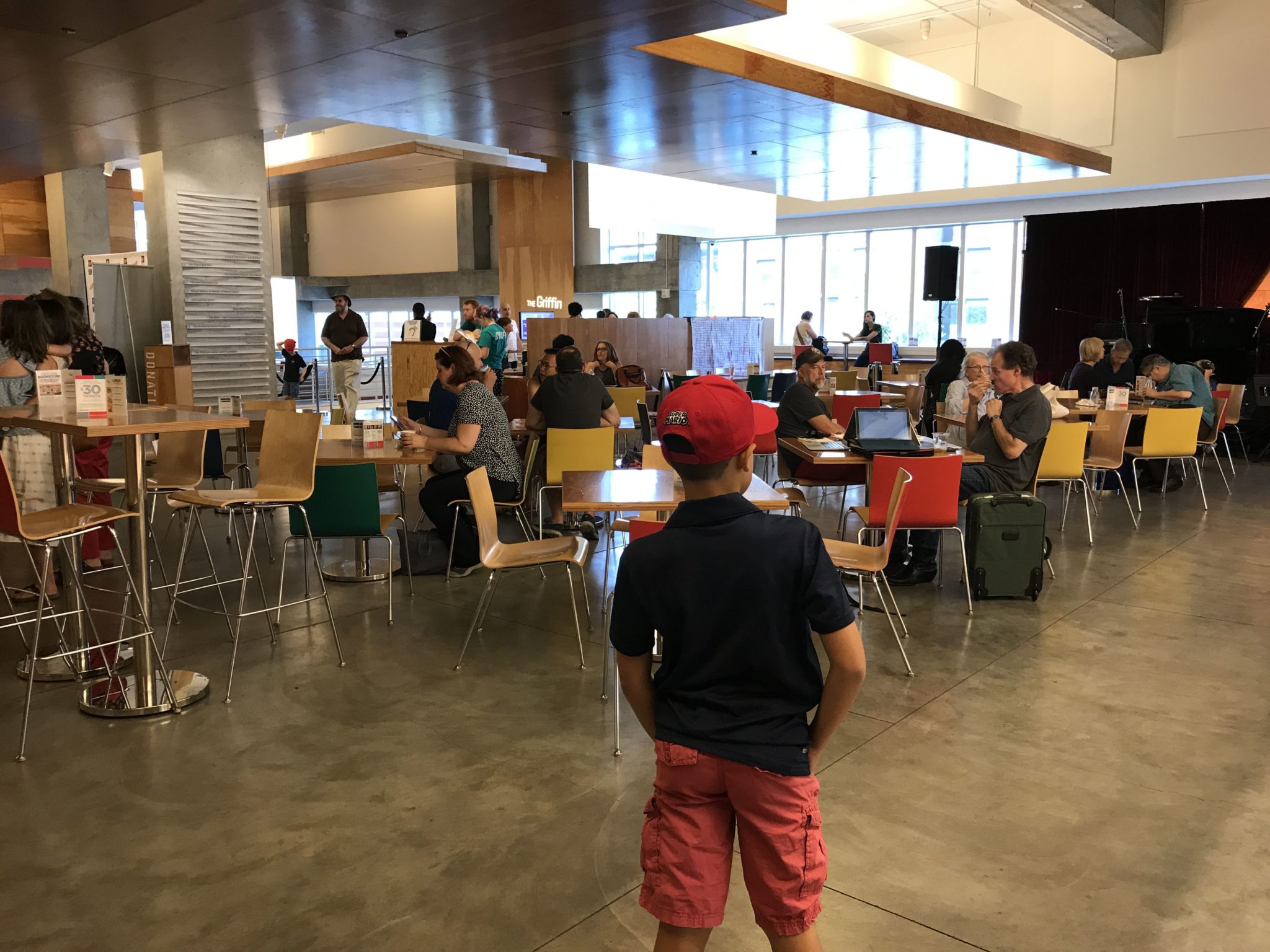 The theater itself is small and intimate enough that every seat in the house is a good seat. We were seated right in the middle of the theater. We had a perfect view and we settled in to enjoy the show. Another cool thing is that right before the show started they allowed people to move closer to the stage and fill in any empty seats. I thought that was pretty neat since tickets are all the same price but not sure if that happens all the time. Still, we decided to stay in our own seats since the view was a great one.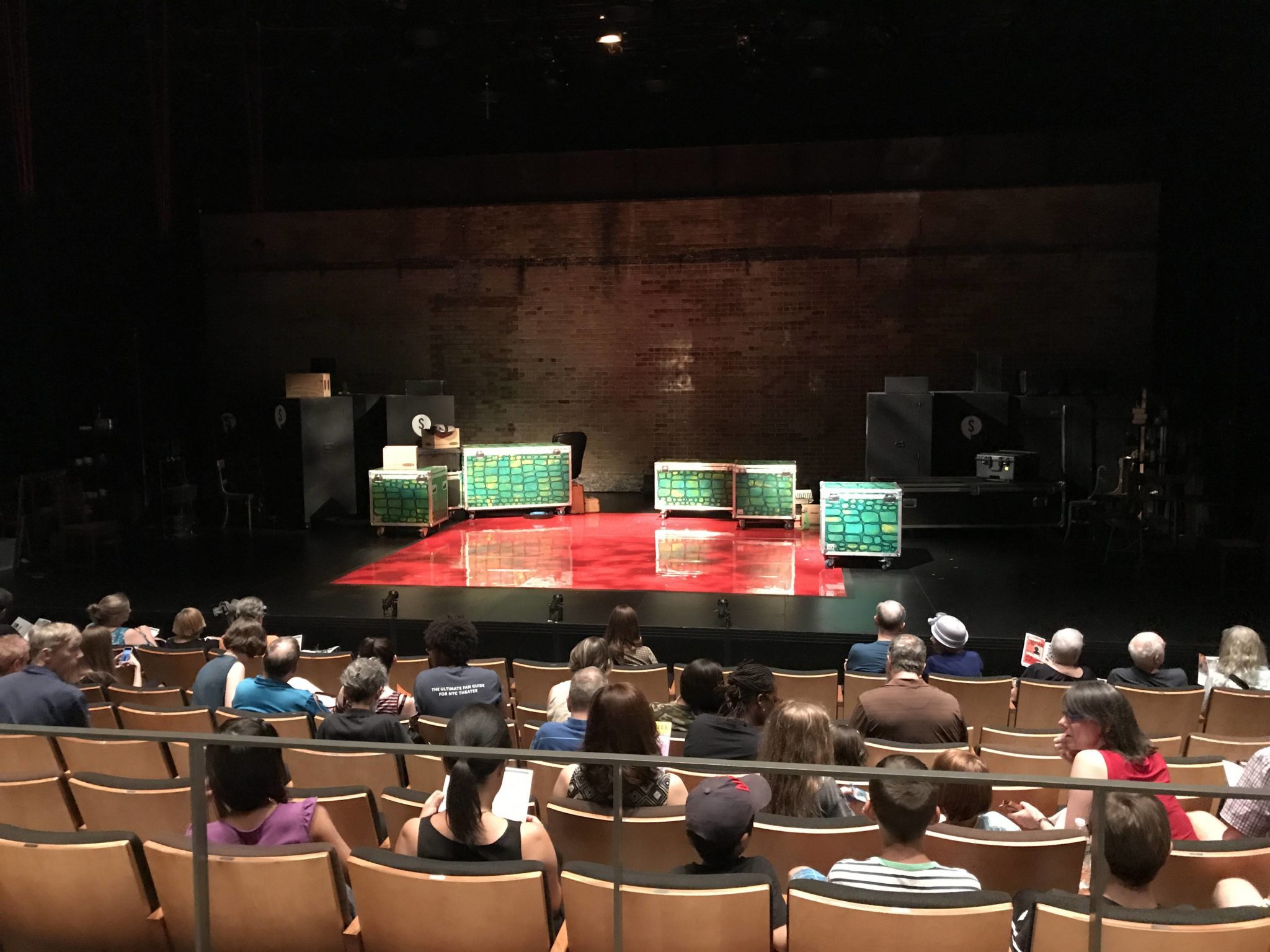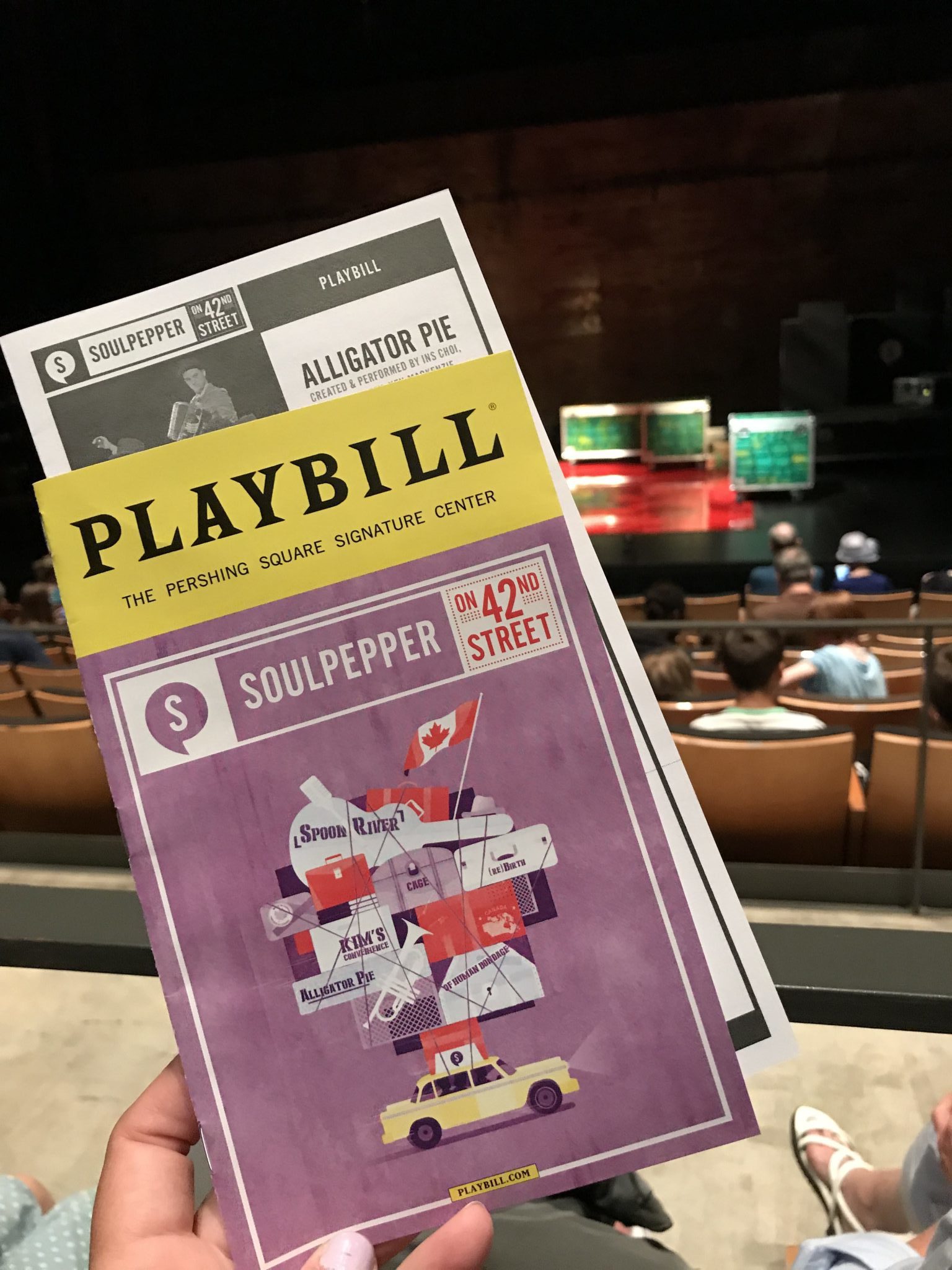 A word of caution though. During the show do make sure the kids keep the noise down to a minimum. We were told to keep our noise level down by a staff member after we fumbled to open a bag of popcorn. Oops, sorry! Of course laughter at appropriate times seems acceptable but do expect that proper theater behavior is required. In other words, leave the littlest family members at home if you suspect they won't be able to sit quietly through an hour and a half performance.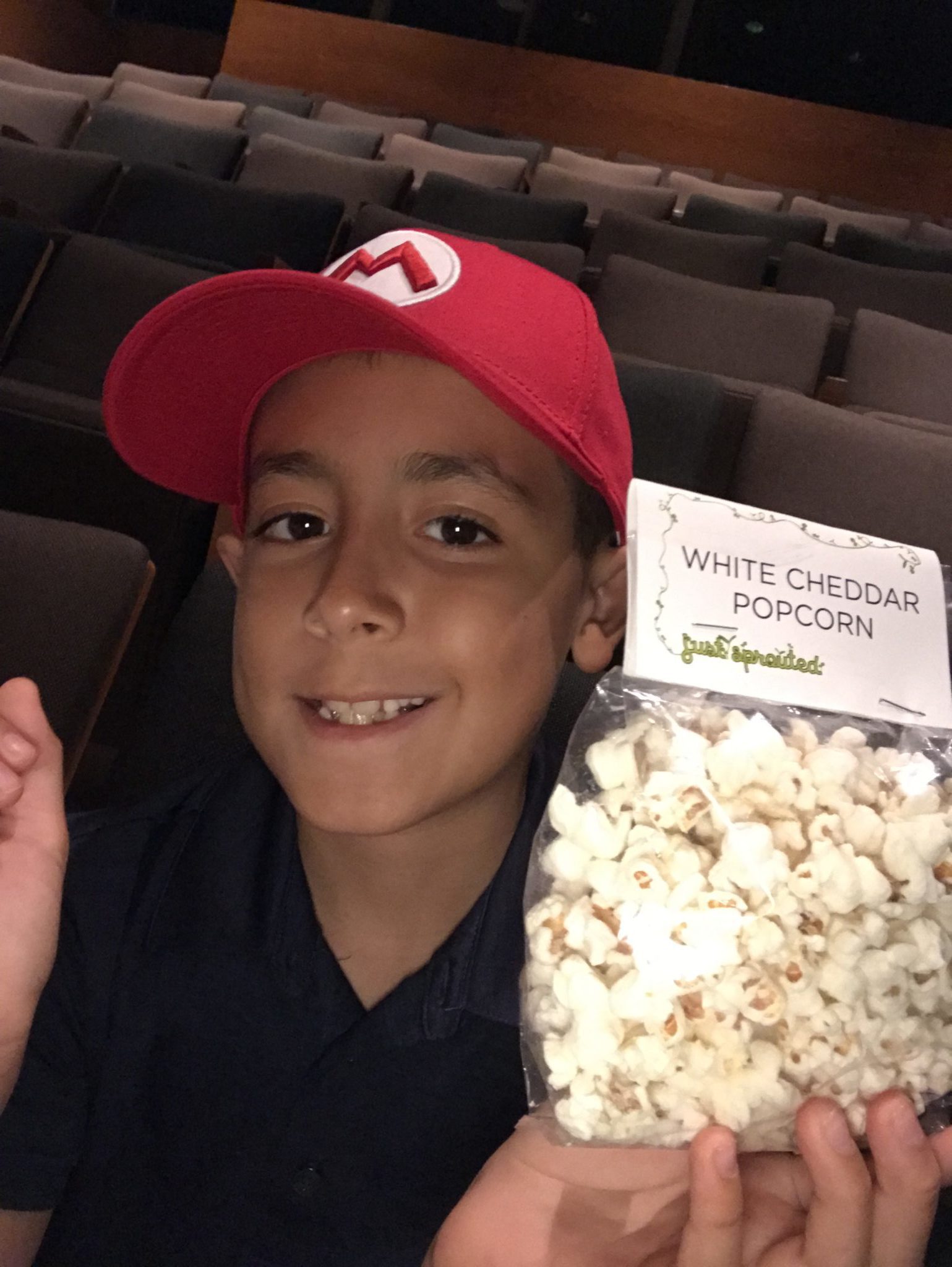 Alligator Pie brings music, invention, and delicious imagination together and I'm sure the entire family will enjoy it. My Big Boy and I laughed and sang along. He was in awe of a couple of magical scenes. Then left the theater asking to see it again.
Alligator Pie is filled with the wonders of childhood from beginning to end and I truly enjoyed recalling what it felt like to be a kid again. Honestly, I wanted to be the one on stage playing dress up and popping bubble wrap! oh the joys of childhood…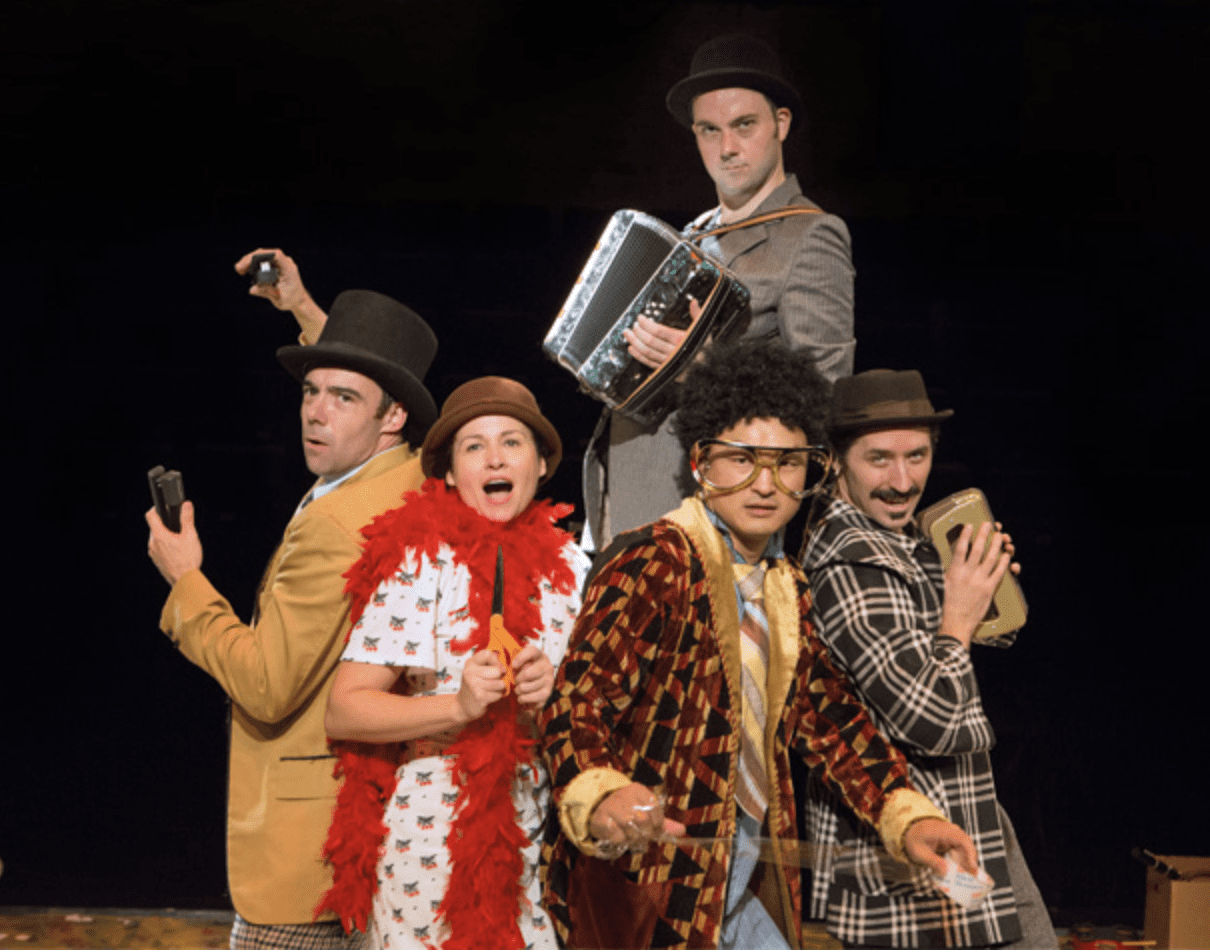 Although this is a 5 man show (actually 4 men, 1 woman) it's action packed — filled with song, rhythms, beats, humor and some pretty funky outfits! Never a dull moment! Big Boy thought it was fun throughout and I enjoyed watching him giggle with delight at the silliness of it all.
If you see any show with the kids this summer, this is the one you'll want to enjoy together! It's a perfectly delightful musical. Plus, the fact that it's taking place at The Pershing Square Signature Theater makes it even more enjoyable. It's not an overwhelmingly huge theater, where #nyckids and #nycparents alike will feel comfortable enough to sit back and enjoy the show. Then let your imagination run wild! Alligator pie, Alligator pie… (I really can't stop singing the song in my head
Take a sneak peek at the show by watching this video trailer for Alligator Pie.
We loved this family-friendly musical so much that we want all of you to enjoy it too! On Instagram we're giving away a two (2) "family fun packs" of four (4) tickets each so you and your family can check out the show on Saturday, July 29th at 1:30PM EST here in NYC at The Pershing Square Signature Center.
Head on over to our Instagram for your chance to enter to win! Contest ends on July 22nd at 12 AM EST. And since sharing is caring, make sure to tag a friend on Insatgram and share this giveaway with them too! They'll thank you for sharing the must-see Off Broadway musical for the family this summer!
You can also go here to learn how to get 35% OFF when purchasing tickets to any SOULPEPPER performance, including Alligator Pie.
Click below to go to our Instagram @nyctechmommy
You May Also Like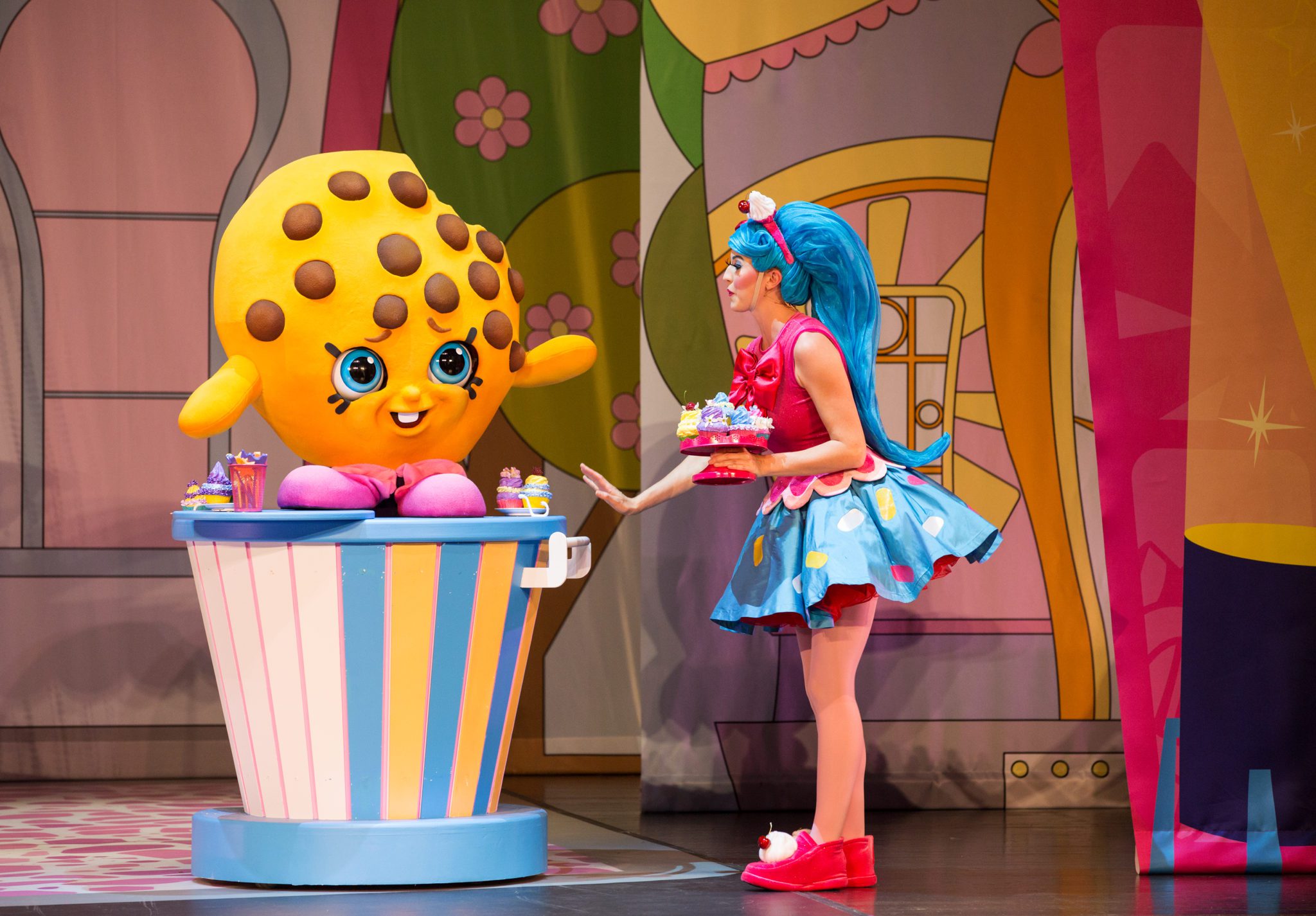 January 25, 2018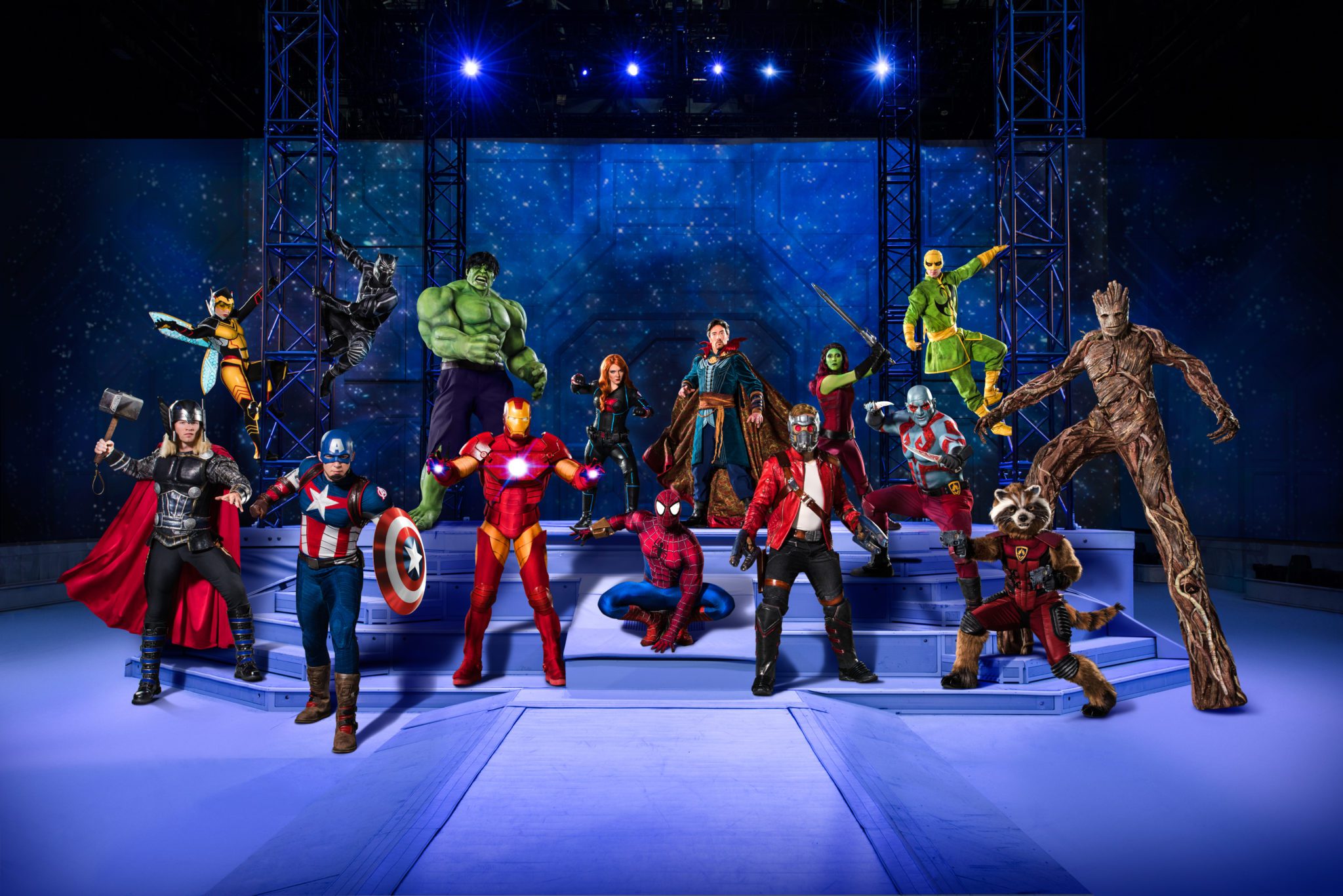 February 26, 2018