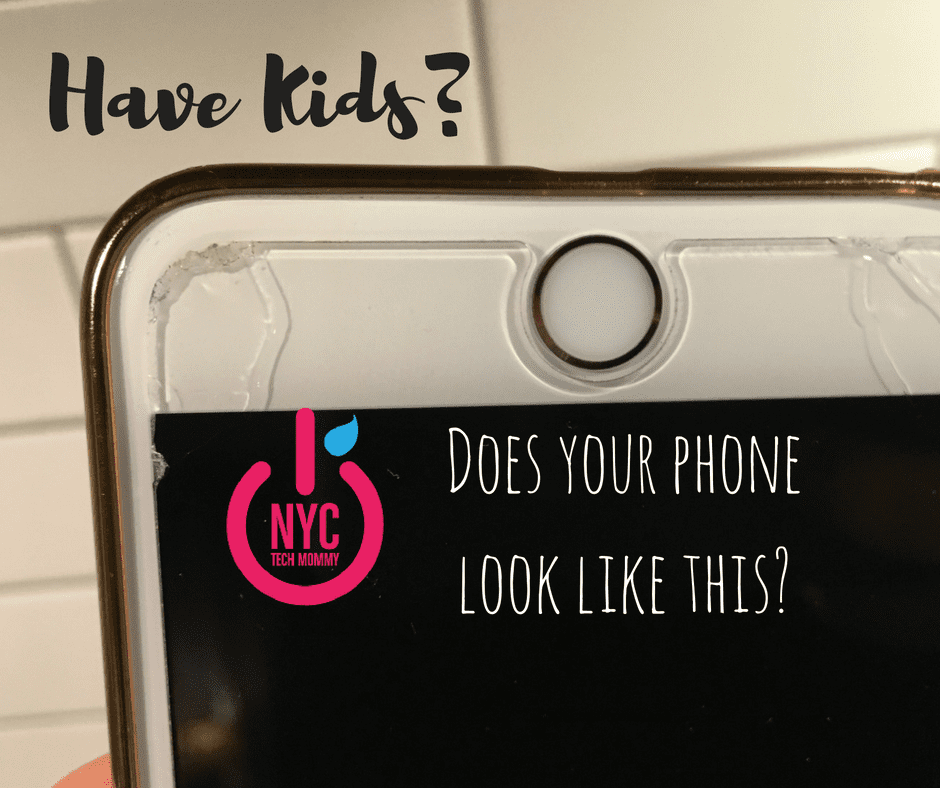 Have Kids? Protect Your Phone from Drops – InvisibleShield Glass+
October 18, 2016
Today I'll share with how you can protect your phone from drops with a new tempered glass screen protector. This is the perfect solution for keeping your phone safe during unexpected drops, or intentional ones — like when your toddler goes into a full-on tantrum because the surprise egg YouTube video isn't streaming and flings your iPhone across the room. What? Yours doesn't do that? Well, you're one of the lucky ones then.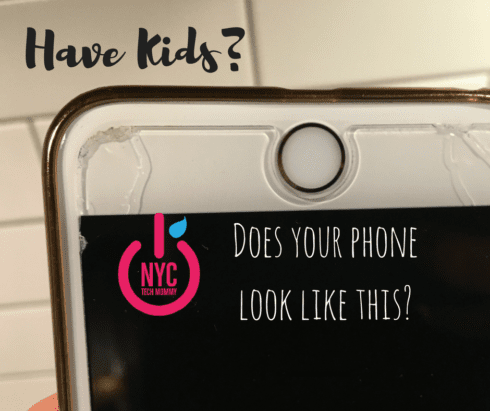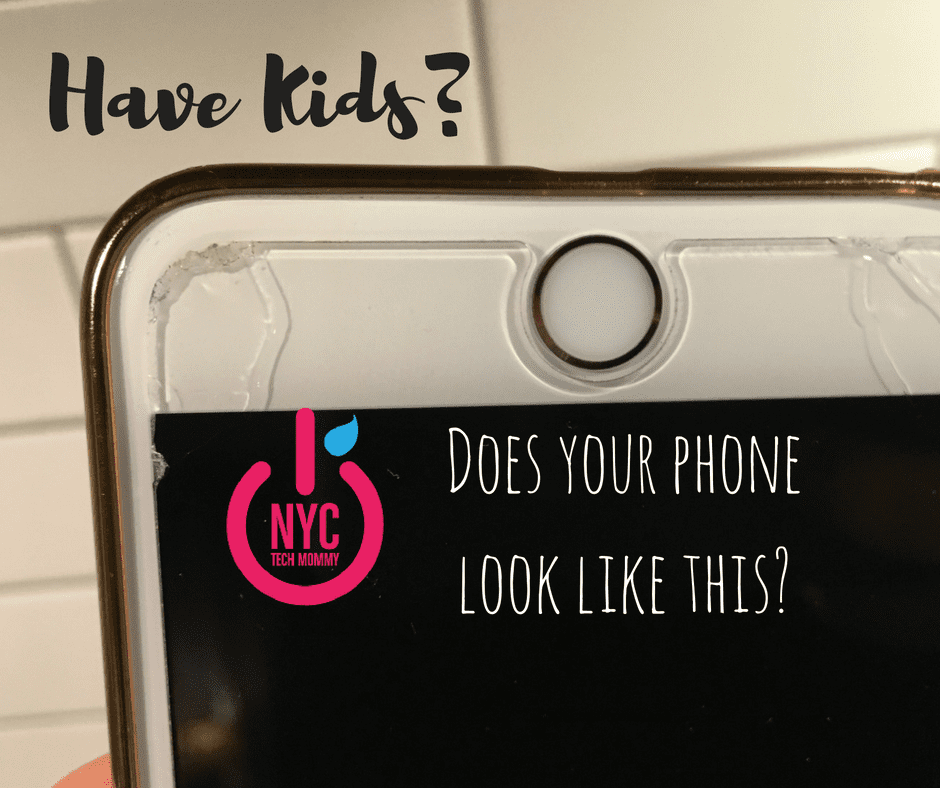 If you're a toddler mom like I am, you've probably stopped counting the endless times your iPhone has been dropped (or thrown) by mischievous little hands. And don't even get me started on sticky little fingerprints and smudges! Your iPhone needs some serious protection from little ones, and other everyday mishaps too.
I recently had the opportunity to try out a new screen protector for my iPhone. It's called InvisibleShield Glass+ by ZAGG.
Disclosure: I was provided with free product in order to facilitate this review. All thoughts and opinions are my own and as always, I only share what I love and think you will too. 🙂
My iPhone desperately needed a durable screen protector! Can you tell?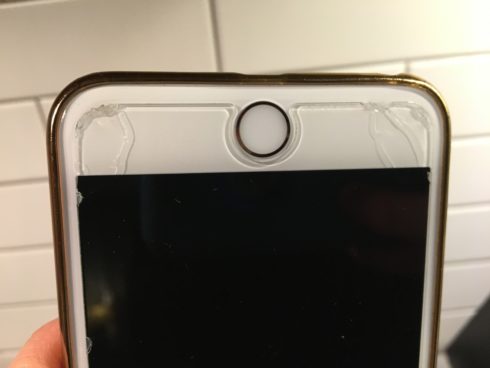 Yes, there was already a tempered glass screen protector on my iPhone, the free one that came with my new iPhone purchase. But obviously, that one wasn't holding up very well. Which is why I was super excited when my InvisibleShield Glass+ arrived.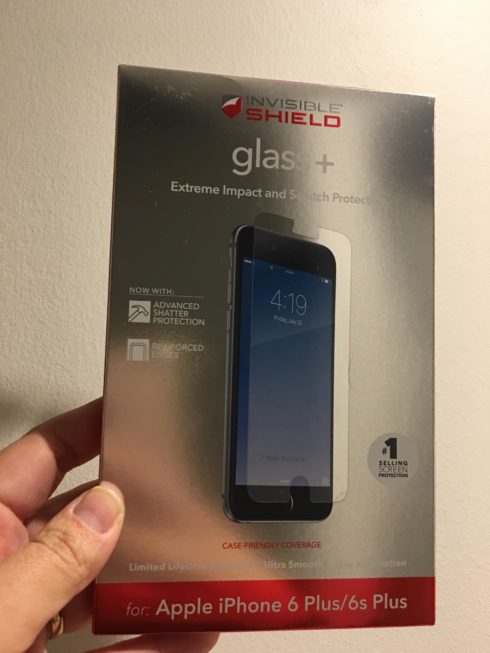 Plus it was super easy to install too!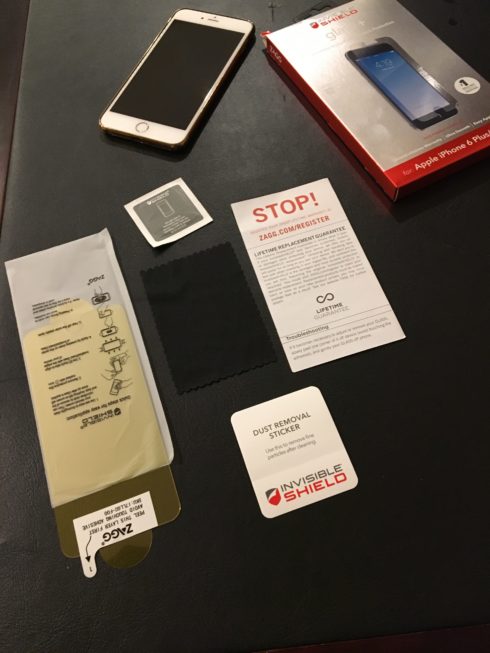 Easy Installation Adhesive
Everything you need to install this tempered glass came in the box, including illustrated instructions. After using the wet wipe to thoroughly clean my device, I just use the microfiber cloth to remove all lint and dust. Then I removed the protective film from the screen protector and used the EZ Apply tabs to align the InvisibleShiled Glass+ with the edges of my iPhone. I finally peeled off the outer plastic layer, pressed firmly and done!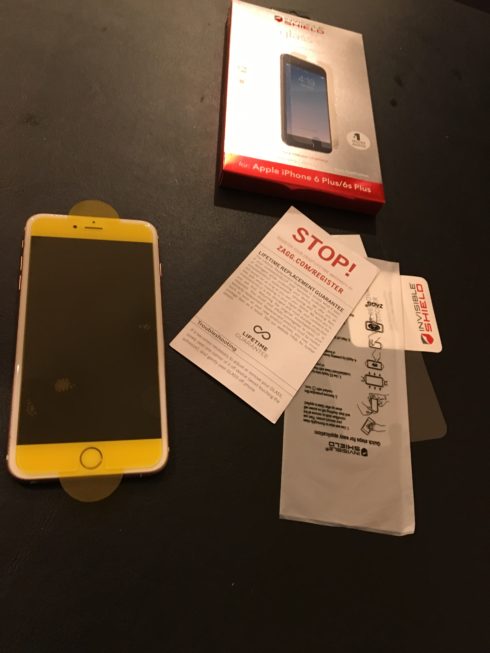 As you can see from the pic above a little air bubble popped up but it wasn't a problem to get it out. I used the cloth to press down on it and work it out. All set!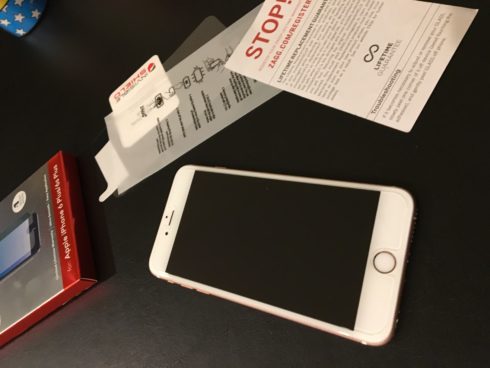 I could immediately see and feel the difference from my last screen protector. This one felt smooth to the touch and I immediately noticed that I wasn't leaving smudges from touching or tapping on the screen.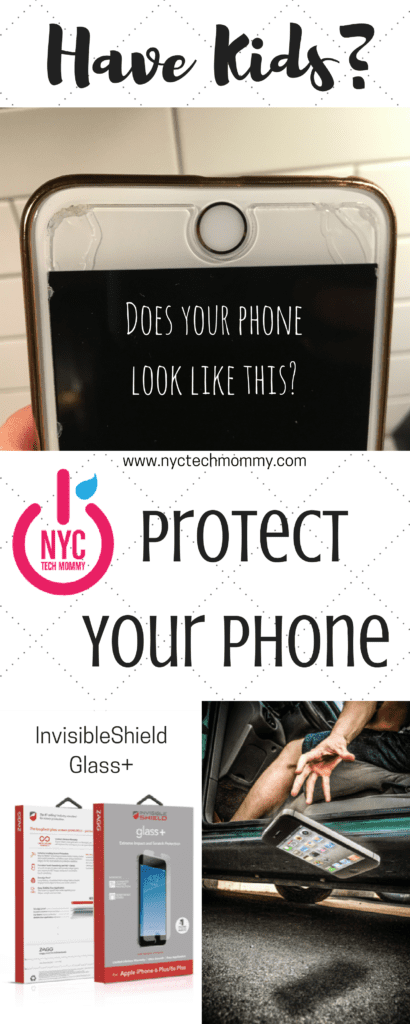 Protect Your Phone with InvisibleShield Glass+
Glass+ features Ion Matrix, the most advanced impact and scratch protection available.
Smooth tempered glass with beveled edges which gives maximum HD image clarity and touch sensitivity.
Oil-resistant technology prevents fingerprints and smudges to help keep your screen in pristine condition.
A limited lifetime warranty means if your Glass+ gets worn or damaged, ZAGG will replace it for the life of your device.
Lifetime Replacement Guarantee
I've been using the InvisibleShield Glass+ for almost 2 weeks now and my iPhone has suffered a few drops already. With kids and all the juggling that I do it's impossible to avoid. But guess what, not a crack!
What I really love about the InvisibleShield Glass+ is that even if there was some damage to it or if it eventually gets worn I can just get it replaced. ZAGG offers a Limited Lifetime Warranty for this product.  If it ever becomes scratched, broken or damaged while protecting my device ZAGG will provide a replacement for as long as I own my device.
That's fantastic because my old screen protector ended looking like this, no guarantee at all!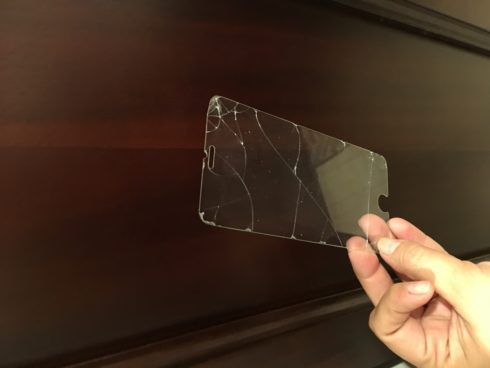 Although I'm pretty sure this won't happen with ZAGG's InvisibleShield Glass+. They wouldn't guarantee it if they didn't believe in the durability of their product, but if I ever need a replacement, I'll be glad to know that they got me covered.
I don't know about you but a shattered screen can be embarrassing!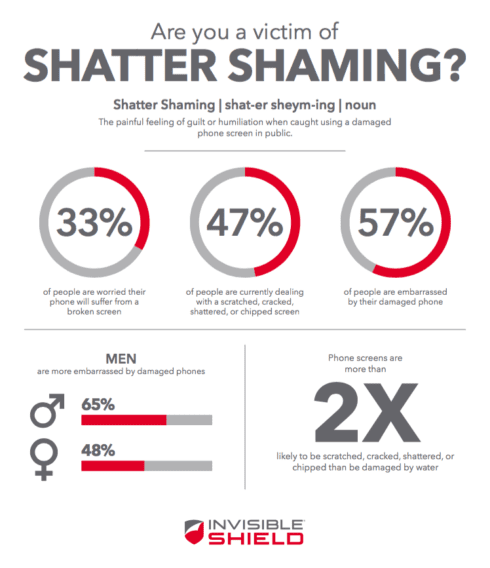 You too can protect your phone! You'll be happy you chose InvisibleShield Glass+ by ZAGG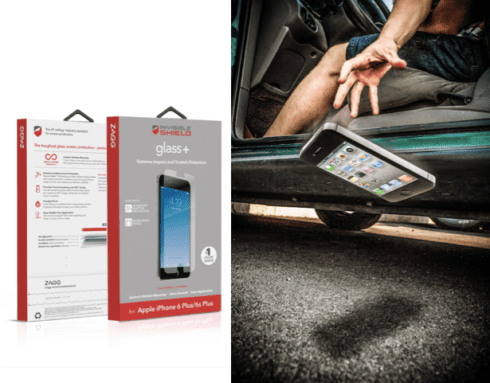 InvisibleShield Glass+
SRP: $39.99
You May Also Like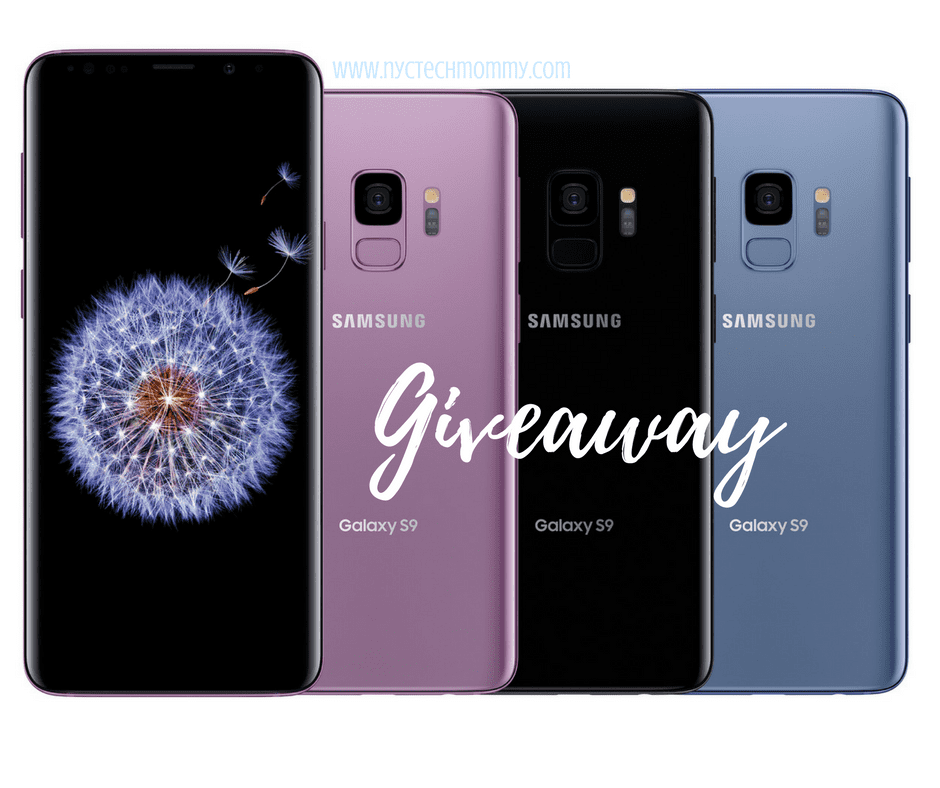 March 15, 2018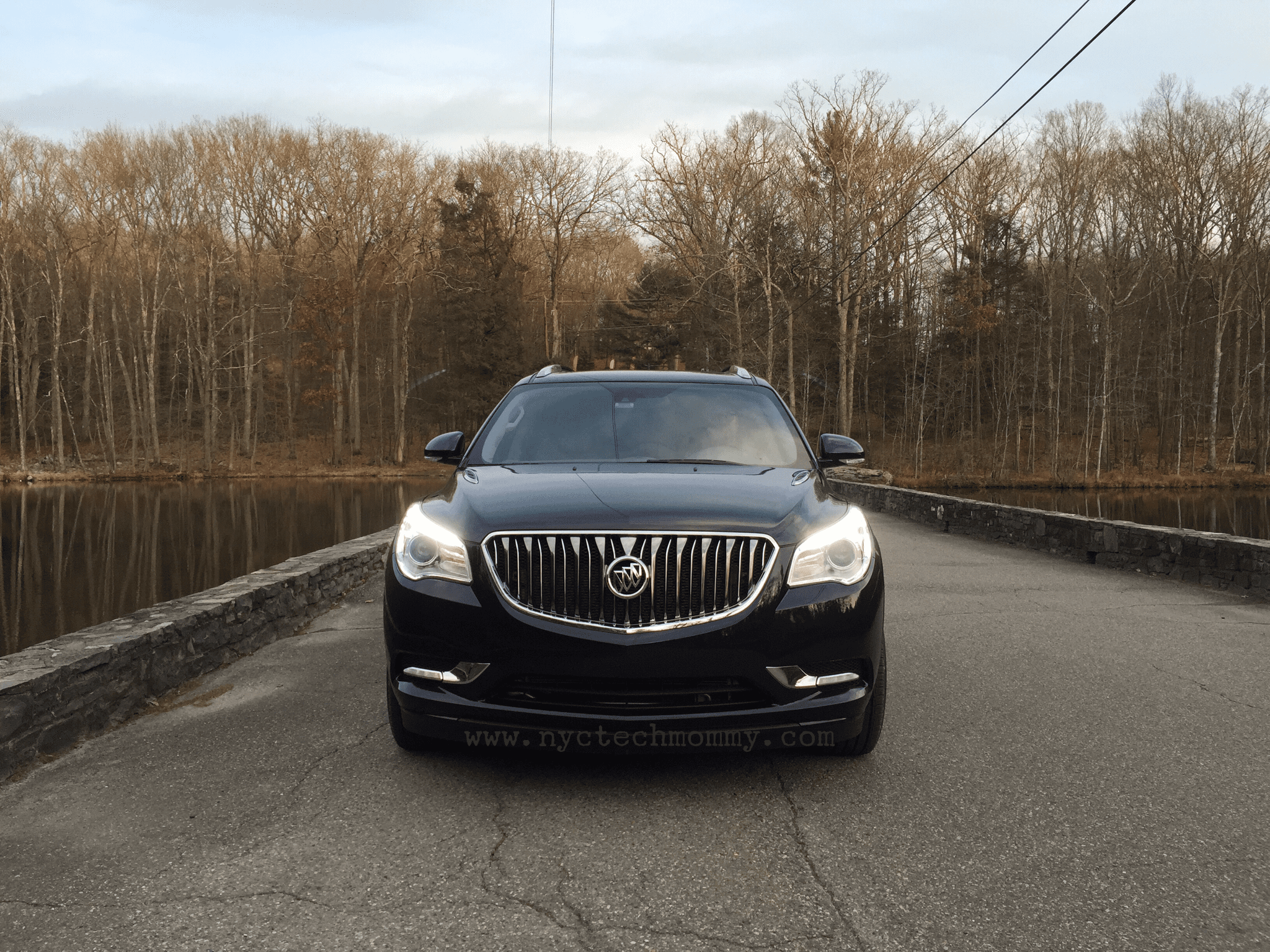 December 4, 2015