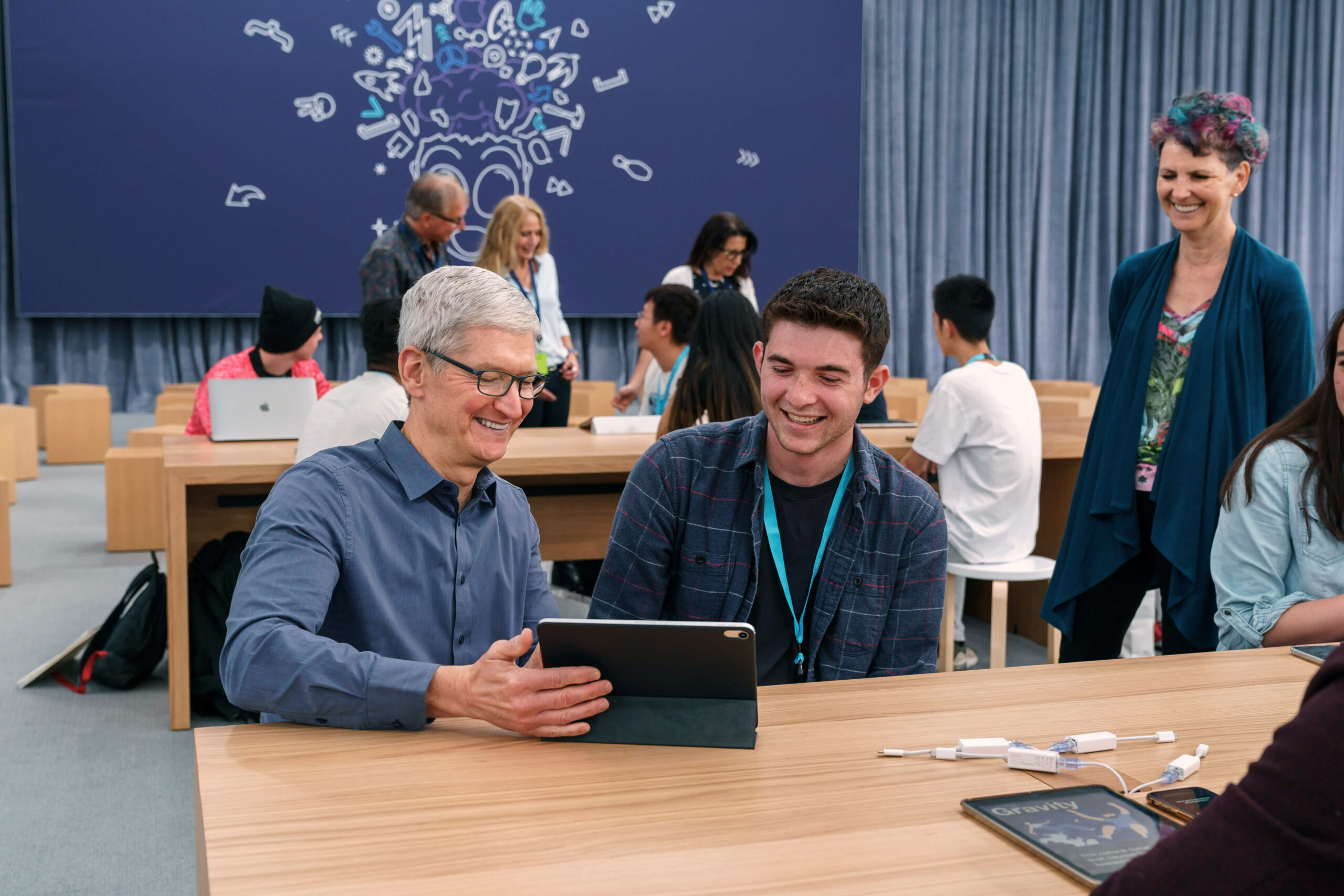 Apple's WWDC22: Swift Student Challenge – Learn to Code in Swift
June 6, 2022
When Apple's 2022 Worldwide Developers Conference convenes for its third year in an all-virtual format, a very special group of young people — 350 Swift Student Challenge winners from 40 different countries and regions — will be among the millions of global attendees. Apple's long-standing support of students who love to code includes giving young developers from around the globe (ages 13+) the opportunity to participate in this year's WWDC.
What is the Swift Student Challenge?
For the third year, Apple is supporting students who love to code with the Swift Student Challenge. Students from around the world are invited to create a Swift Playgrounds app project on a topic of their choice. Swift Playgrounds is a revolutionary app for iPad and Mac that makes learning the Swift programming language interactive and fun (more details about coding in Swift at the end of this post). Aside from participating in this year's WWDC, deserving winners receive exclusive WWDC22 outerwear, a customized pin set, and one year of membership in the Apple Developer Program. This year, winners also received a set of AirPods Pro to celebrate their hard work!
This exciting coding challenge is designed for young developers who are still cultivating their software development skills. Participating students can receive a Swift Student Challenge award or a WWDC Scholarship up to four times.
You can meet a few of this year's Swift Student Challenge winners here and learn how these innovative kids are getting involved and helping their communities through coding.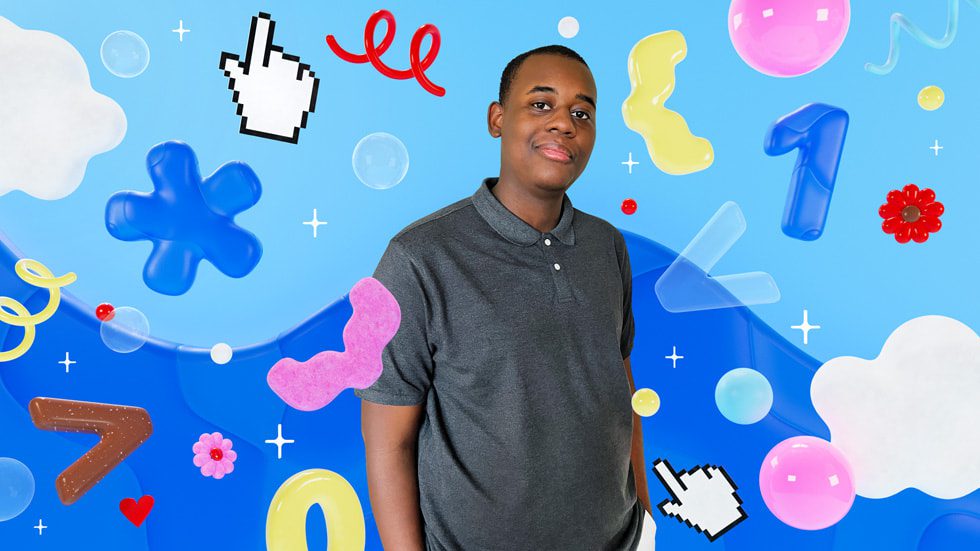 For more information on how to get involved, visit the Swift Student Challenge website.
What does WWDC stand for?
WWDC stands for Worldwide Developers Conference, an annual conference held by Apple to showcase the newest versions of its operating systems and other products, including MacBooks, iPhones, and iMacs. This year's WWDC is also an exciting opportunity for global developers to network and learn about new technologies and how to implement them in their own products.
What to expect at Apple's WWDC22?
Apple recently announced its WWDC22 program and it showcases a full slate of online events, free to the more than 30 million Apple developers around the globe. From June 6 to 10, developers (and students) have the opportunity to participate in an inspiring week of technology and community building, hosted by Apple.
WWDC22 launches on June 6 at 10 a.m. PDT ( 1 p.m. ET), starting with its keynote and giving us a first look at all the groundbreaking updates coming to Apple later this year. The keynote is open to the public and you can tune in for free via apple.com, the Apple Developer app, the Apple TV app, and YouTube, with on-demand playback available after the conclusion of the stream.
The Apple Worldwide Developers Conference kicks off with exciting reveals, inspiration, and new opportunities. Join the worldwide developer community for an in-depth look at the future of Apple platforms, directly from Apple Park. The year's lineup also includes a Platforms State of the Union later in the day. Apple shared more many more details with developers about what they'll learn and experience this year, including access to experts, lab consultations, Digital Lounges, and Apple Design Awards that honor excellence in innovation, ingenuity, and technical achievement in app and game design. You can meet the 2022 finalists and watch the winners announced live here.
Why should kids who code attend WWDC?
Apple is proud to support and nurture the next generation of developers through its annual WWDC student program. Over the past three decades, many thousands of students have sharpened their skills and connected with other coders of all ages. They have gone on to nurture long and successful careers in technology, found venture-backed startups, and create nonprofits focused on using technology to build a better future.
WWDC22 is free to attend (virtually) and helps developers and designers explore the latest technologies, tools, and frameworks coming to iOS, iPadOS, macOS, tvOS, and watchOS. Throughout the coming week, developers (including Swift Student Challenge winners) attending WWDC22 will be able to connect directly with Apple engineers and designers through labs and Digital Lounges for guidance on building innovative and platform-differentiating apps and games.
Where can I learn more about WWDC and the Swift Student Challenge?
You can learn more about WWDC22 on the Apple Developers website. It might also prove useful to read this article listing everything you need to know about Apple's developers conference.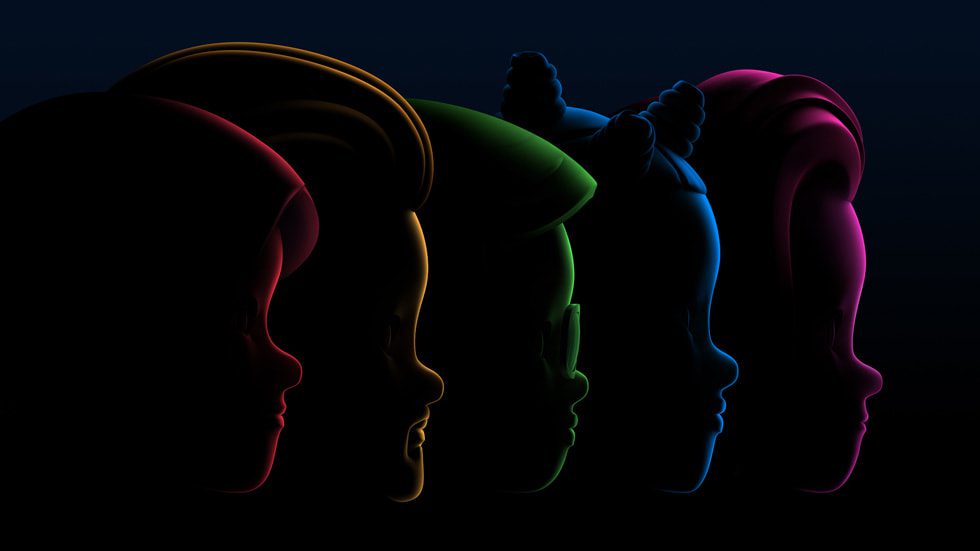 How can kids who love to code get involved in Apple's Swift Student Challenge?
Every year, during the lead-up to Apple's Worldwide Developers Conference, students and young people from around the globe are encouraged to enter the Swift Student Challenge and use Swift Playgrounds to showcase their coding skills and win cool prizes (including scholarships). If you know a student who enjoys coding or is just getting started, point them to the Apple website for more details.
By participating in this challenge and creating their own Swift Playgrounds app project, winners are able to tap into a ton of networking opportunities that can put them on the right path to becoming successful app developers. My own teen who loves to code gets excited about programs like this!
How Can Kids Learn to Code on iPad or Mac with Swift?
Apple's app development curriculum makes it easy for anyone to learn to code with Apple and teach to code in Swift. Opportunities like this get kids developing the early coding skills they need for future careers and this Quick Start to Code guide features fun coding exercises in Swift Playgrounds for learners ages 10 and up. When starting out with Swift, students can write code to control their device camera, code their own Rock-Paper-Scissors game and more, with just a few simple steps!
Families may also want to get started by checking out this collection of fun Swift coding apps that can be found in Apple App Store.
In Conclusion…
WWDC isn't only for experienced developers. Thanks to Apple's Swift Student Challenge, WWDC is also a great place for our youngest coders and developers to find opportunities to learn, grow, and change the world. Kudos to Apple and congrats to this year's inspirational Swift Student Challenge winners!
Don't forget to tune into WWDC22 on June 6th at 10 a.m. PDT ( 1 p.m. ET).
---
Apple recently invited me to attend an interactive Swift "Coding for All" workshop and I had the opportunity to explore coding in Swift. Helpful resources and engaging learning activities made it pretty simple and straight forward to learn to code using Swift Playgrounds (even for a mom with 0 coding skills). Since then my own kids have been exploring coding in Swift and even my 7 year old finds it fun and engaging. Now we'll be adding Swift Playgrounds to our homeschool curriculum next school year –stay tuned! Maybe one day my own kids will be applying for the Swift Student Challenge. 😉
You May Also Like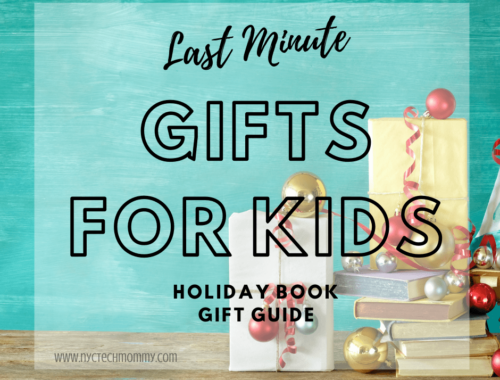 December 20, 2021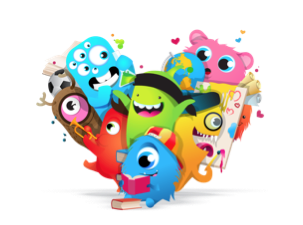 December 17, 2015