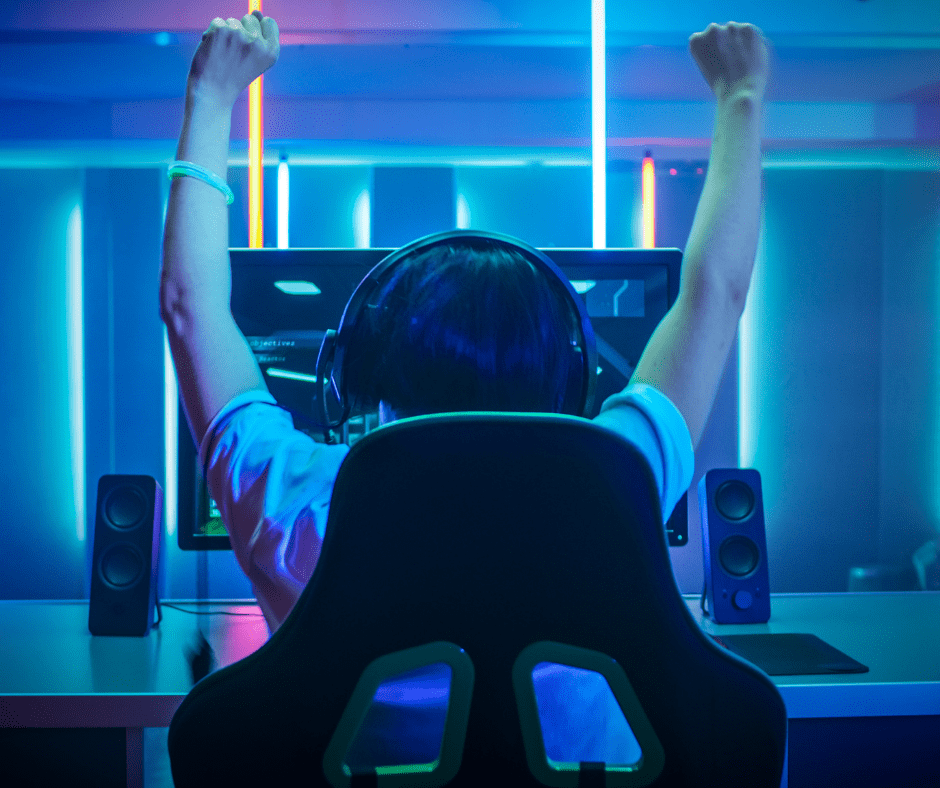 How to Keep Kids Safe Online with Kidas Child Protection Software
December 8, 2021
The internet can be a risky place for kids, especially if parents don't know what kids are doing when they log onto their PCs. That's why Kidas partners with parents to keep kids safe online and can help monitor and identify the top online threats to your kids when they're gaming online. Read on to learn how to keep your child safe online!

If I thought it was tough to keep my kids off the internet before the pandemic, it's almost impossible now. After months (ok, years) of remote learning and spending increased time on video playdates with friends, chances are that your kids are spending a lot more time online too. They're probably even gaming more than they did before. I know my kids are!
Are You Worried About What Your Kids Are Doing Online?
For us parents, not knowing what our kids are doing online can be so nerve-wracking and a huge cause of stress. As the parent of a 13 year old teen, I worry about about all sorts of things – from cyberbullying to exposure to content that's violent or sexual, to inappropriate contact with adults. It's a strange world we live in and parenting is the hardest job in the world right now! Don't you agree?
Luckily I don't have to go at it alone, and neither should you! Kidas offers the only bullying and predator protection software for children's PC games. Their mission is to keep gaming fun while keeping children safe online.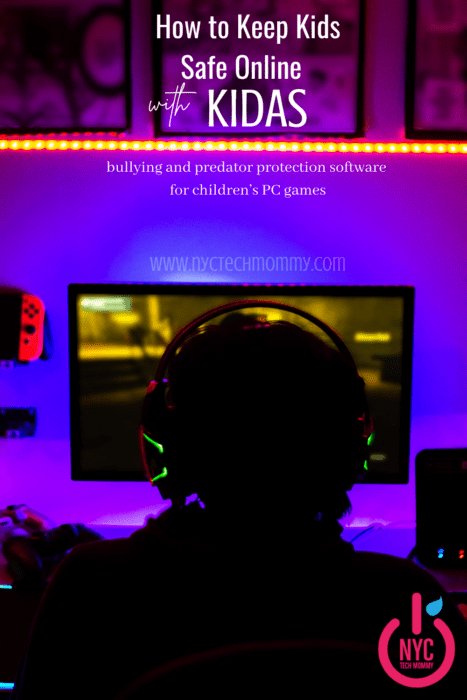 Kidas Software Monitors PC Gaming & Keeps Kids Safe Online
Kidas software is quick and easy to install. Once it's installed, Kidas' advanced technology analyzes all gaming-related communication and alerts parents if cyberbullying or online predators are detected. Kidas monitors over 125 of the most popular games including Roblox, Fortnite, Minecraft and Discord. A full list of the games they monitor can be found here. It's genius and just what I needed to help me navigate uncharted territory!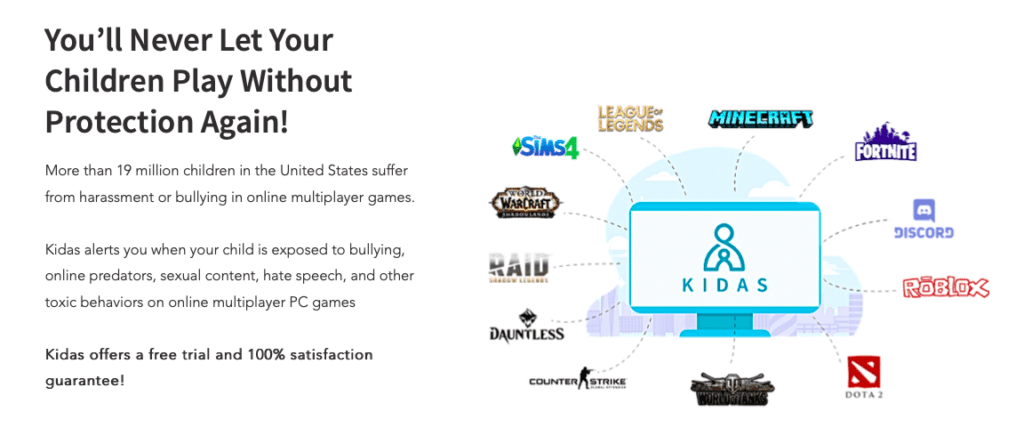 Parents receive a weekly report that flags threats the child was exposed to as well as a screentime report. You can use the report to identify screen time trends by viewing how many hours a day a child spends gaming, when they spend the most time gaming, and how their game time compares to the previous week. In addition, Kidas offers recommendations written by experts for parents to use to handle the threats that the child may have been exposed to. Each weekly report includes an article on a variety of topics from gaming trends and internet safety to inclusive parenting content that includes tips for keeping children safe online. Kidas is truly a well-rounded resource that can help parents keep kids safe online!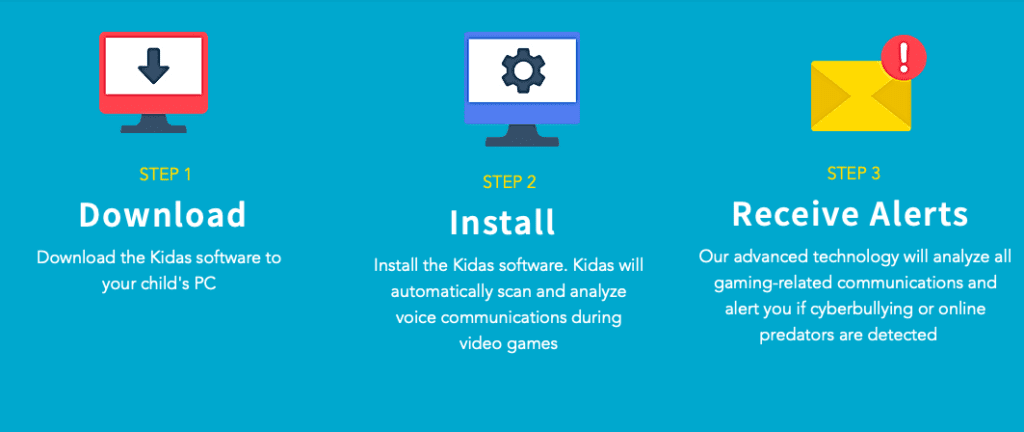 Consider this…
Kidas recognizes that while parents wish they could be there, every second of every day, that just isn't possible. As the mom of a teen, I realize that I can no longer be there holding my kid's hand and protecting him from every online danger. Also, as kids get older, their tech savviness and sheer determination to play the game can make the usual parental controls simply ineffective. We can safeguard phones and tablets by turning on Apple's ScreenTime for iOS or use Google Family Link for Android but do you truly know what happens when they log-on to their PCs for gaming?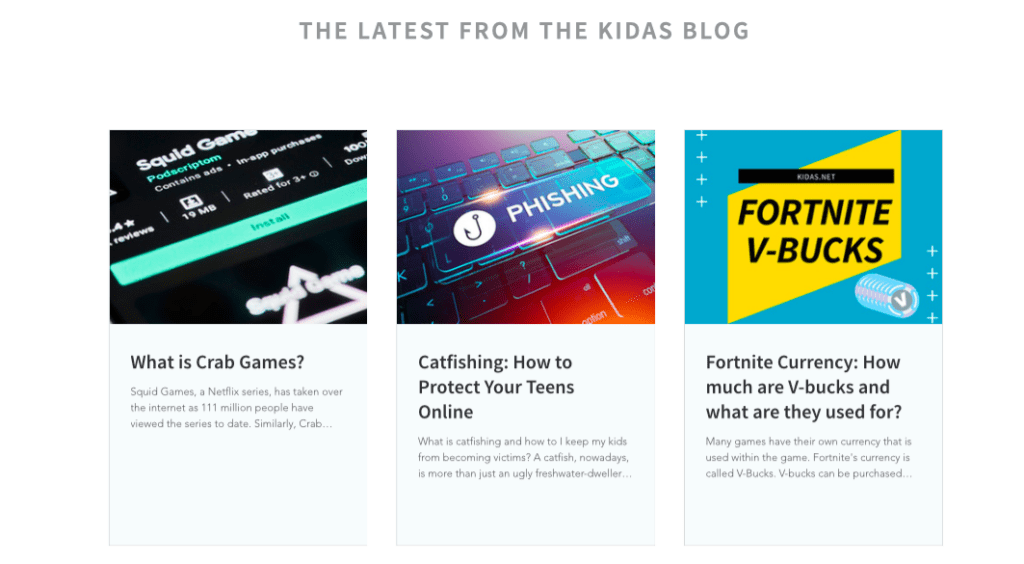 How To Keep A Child Safe Online
Kidas is helping me identify top online threats whenever my son plays his favorite PC games – Minecraft, Fortnite, Roblox. Their weekly emailed reports can provide parents like myself (who are not themselves gamers and might be unfamiliar with the toxicity in video games) great insights into what our kids are doing online. Like, I said before. You don't have to go at this alone!
In my opinion, Kidas is a great tool that allows parents to monitor a child's online activity, without micromanaging or limiting their screen time. Being that helicopter parent hovering over your kid's shoulder while they're online gaming can create an adversarial relationship (especially with teens). More importantly, it will likely prevent kids from developing the important decision-making skills they need in order to safely navigate today's digital landscape. Kidas makes it easier for parents to give kids the space they need while still maintaining their peace of mind.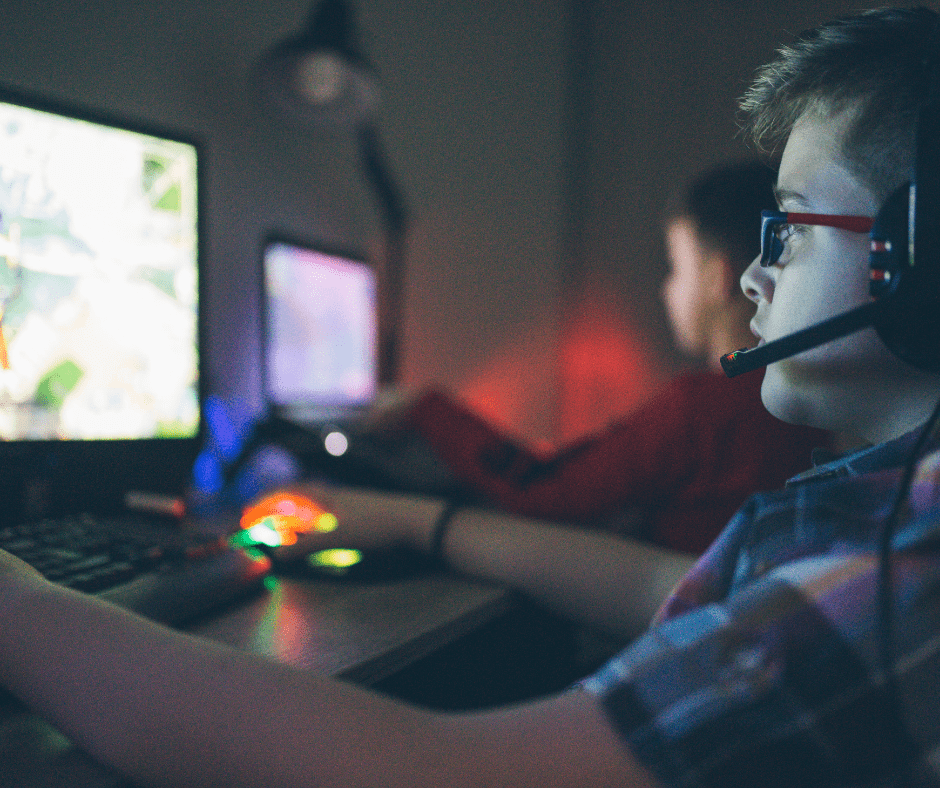 In addition to weekly reports, Kidas provides parents useful recommendations and knowledgeable articles from their blog that parents can use as tools to guide important conversions around gaming behaviors and how to stay safe online. To me, that's a much smarter route to take when protecting kids online vs. just blocking all content and hoping for the best!
With more children being pushed online, parents are demanding the most technically advanced online software to protect their children. By utilizing the most advanced AI technology, parents can finally feel confident that their children can play in a safe meta verse environment.

says Ron Kerbs, Founder and CEO of Kidas
About Kidas Child Protection Software
Kidas was built to protect your child's privacy. While Kidas analyzes data, they do not share conversation specifics with parents. Parents are alerted to concerning and dangerous issues. Kidas monitors for threats such as flaming, harassment, sexual content, privacy violations, threats, cyberbullying and hate speech.
Kidas costs $6/month or $60/year (17% savings). The first month is always free.
Right now our readers can SAVE 10% OFF forever by using special code NYCTECHMOMMY10

You can learn more about Kidas on their FAQ page.
How Kidas Protects Your Child From Online Dangers
Kidas provides notifications about threat exposures on PC games such as:
online predators
bullying
hate speech
sexual content
scams
With Kidas you get:
24/7 in-game voice and text monitoring
Weekly reports summarizing your child's gaming activity and time spent playing
Personalized recommendations written by Kidas experts on how to resolve dangerous situations when alerted about a threat
Peace of mind knowing that your child is protected from bullying, online predators, and harassment by the best in class technology and experts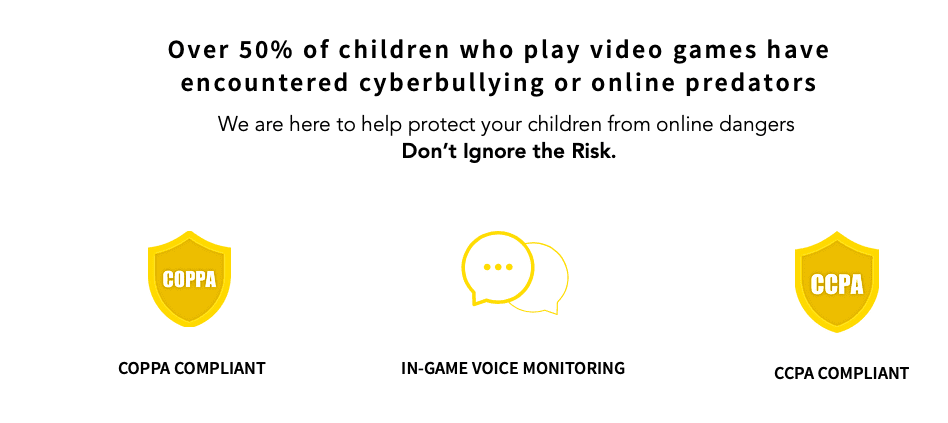 How Do I Protect My Child Online
Kidas is a fantastic tool for parents to use when they want peace of mind as kids game online but before installing consider if you should tell your child that you're installing monitoring software. Or are they better off not knowing?
Personally, I decided to have a conversation with my teen about Kidas and informed him that I was installing it on his computer. Kidas software works quietly in the background and kids wouldn't usually realize that it's there, but my kid is pretty tech-savvy and I didn't want him to discover the software on his computer and feel like I was spying on him. I also thought this would be a great opportunity to check-in with him and revisit our continuous conversations around online safety. Originally, I thought our conversation had gone well and it seemed that my son felt comfortable with my decision to add Kidas as non-intrusive security measure.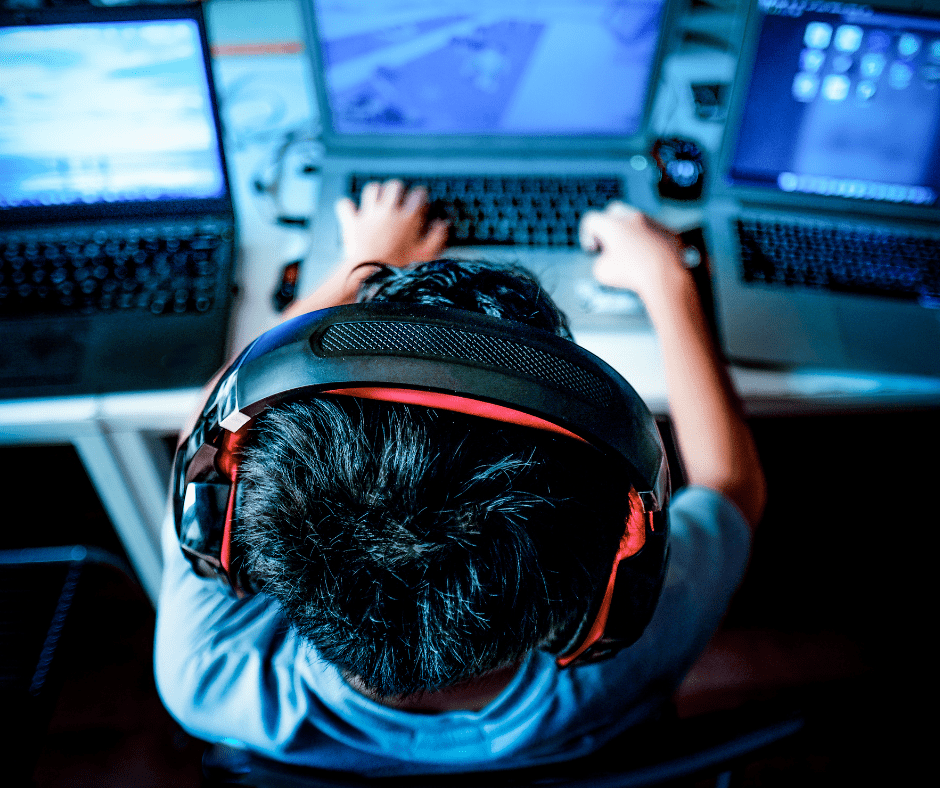 Fast forward a couple of weeks later and I began receiving weekly reports that showed he was not spending any time online. I was puzzled since I knew he had in fact did spent time gaming during this time. Luckily, Kidas recently updated their software to add an alert for when the software gets turned off by a user. I reached out and they were able to see that the software wasn't receiving information. Although that could be a result of no gaming time, I knew that wasn't the case. Their new update will now send out an alert so that Kidas can follow up and ensure that everything is still running properly. Their guidance was helpful in getting down to the bottom of this. Had my child actually figured out how to turn off the Kidas monitoring software on his computer?
In fact, he did. He was successful in stopping the software from running but he wasn't successful in uninstalling it since he can't do that without the password I set during installation. Kidas supports all computers that run Windows operating system. The software can be uninstalled but the process is rather challenging and you need your password to do so. In other words, once the software is on your PC it's not easy for kids to just remove it. But kids will be kids and I wasn't totally surprised that he had tried and actually succeeded in stopping it from running.
In his defense, he explained that he was worried that the software was slowing down his computer. This made me realize that I had not discussed this with him when we talked about installing the program on his computer. If you check out the Kidas website and do a little research, you'll learn that Kidas does not affect computer speed since it will automatically run in the background while kids are online. The software is actually designed to minimize the capacity required and ensure optimal in-game experience. Explaining that to my son seemed to ease some of his worries.
For even more answers to questions you kids might have about Kidas, check out the Kidas FAQ page.
Keeping Kids Safe
I do recommend explaining the reasoning behind using Kidas to your kids. This can support transparency and promote a safer gaming experience. However, I think there are some things to consider when deciding if you want to let your kids know that you are installing this software.
As you've seen from my own experience with my teen, it's not uncommon for kids to feel the need to try and disconnect monitoring software vs when they don't know it's even there. As a parent, you know your kid best and can gauge if it may be challenging for your child to hear that a software like Kidas is being installed on their computer. Your child might be fine with it but could also feel like they aren't being trusted. Considering how your child might feel can help you better anticipate their reactions and make it easier for you to make a decision on whether you should tell them or not.
Also, keep in mind that parents don't actually get to listen in on their kid's chats and no specifics from their conversations are ever shared via Kidas. To keep kids safe online, Kidas shares with you just the risks and threats they may encounter while gaming. You should explain this to your kids if you are letting them know about your plan to install Kidas. That way they won't feel like you are listening in to their every word. In the end, it's your decision to to tell them or not! In the end, it's not about spying on them, but about protecting kids online the best we can.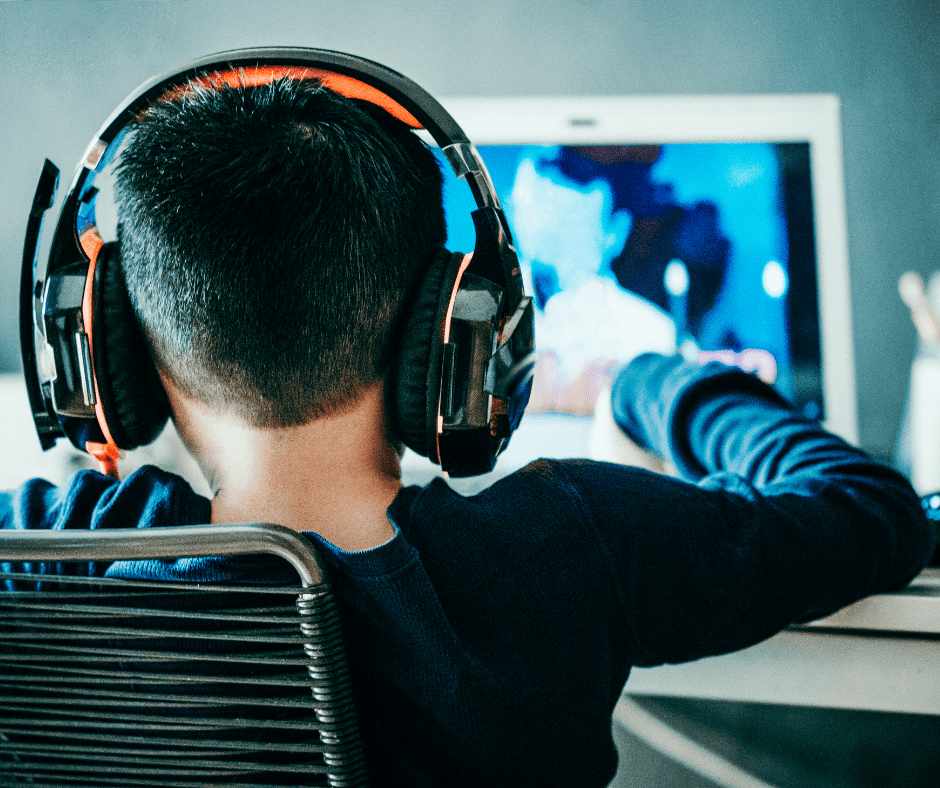 In conclusion
Needless to say, Kidas is back up and running on my teen's computer. He did have consequences for making the choice to disable the Kidas software and I did limit screen time for a few days. He wasn't happy about that but after having another conversation about online safety, he understands my concerns. Our conversation also gave me new insight into his gaming habits and alerted me of some things I should take a closer look at, like his activity on Discord. Like I said before, parenting isn't easy but I'm glad to have tools like Kidas to help me along the way!
In the end, Kidas helped me have some really important conversations with my teen and I feel much better equipped to parent my teen who loves his online gaming. Honestly, online gaming is not something I want to take away from him but it is something I want to make sure he stays safe doing. And I love that Kidas can help me do just that!
I also think that my teen is better prepared to make smart choices now that we're using Kidas. He knows that I'm checking in and he knows that it's not because I'm spying on him but because I want him to grow up to be a well-rounded digital citizen who knows right from wrong and can still come to me for help if he ever finds himself in a difficult or scary situation online. Thanks to Kidas I no longer feel left in the dark when it comes to my son's online gaming and I know this will go a long way to keeping my teen safe online!
How are you keeping your kids safe online while online PC gaming?
You might want to try Kidas as it only costs $6/month or $60/year (17% savings) and the first month is always free.
Don't forget, right now our readers can SAVE 10% OFF forever by using special code NYCTECHMOMMY10

Happy online gaming!
Don't forget to PIN this so you can find it later and keep kids safe online!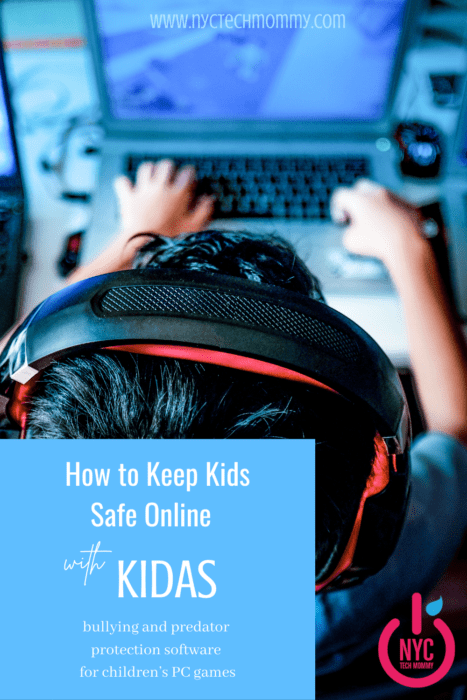 ​
You May Also Like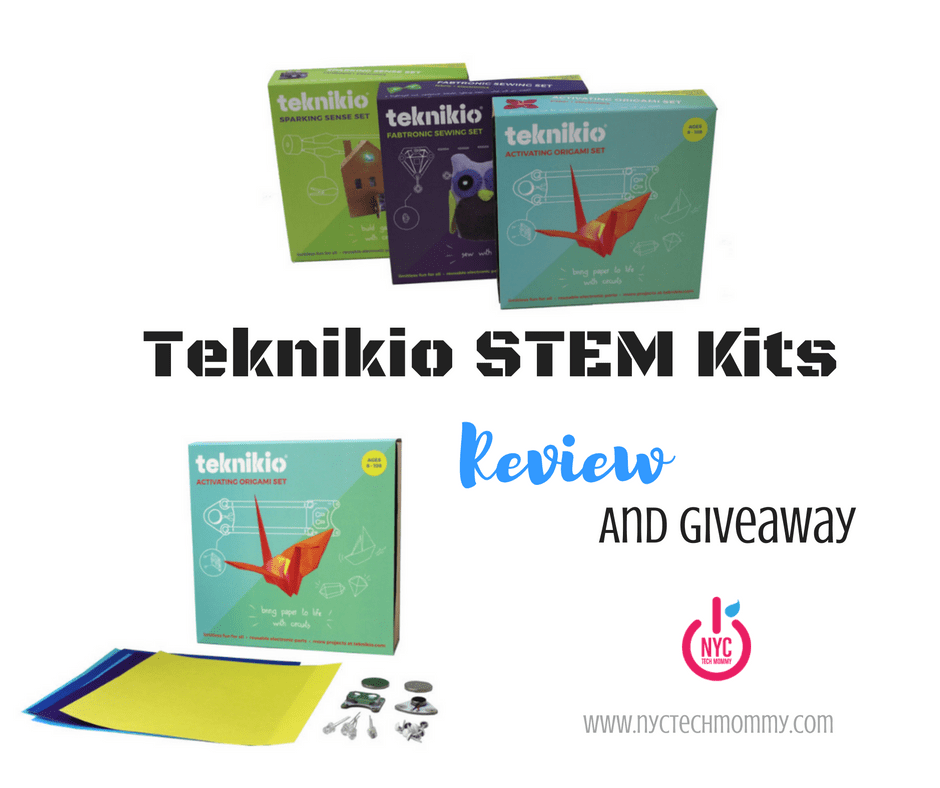 January 6, 2017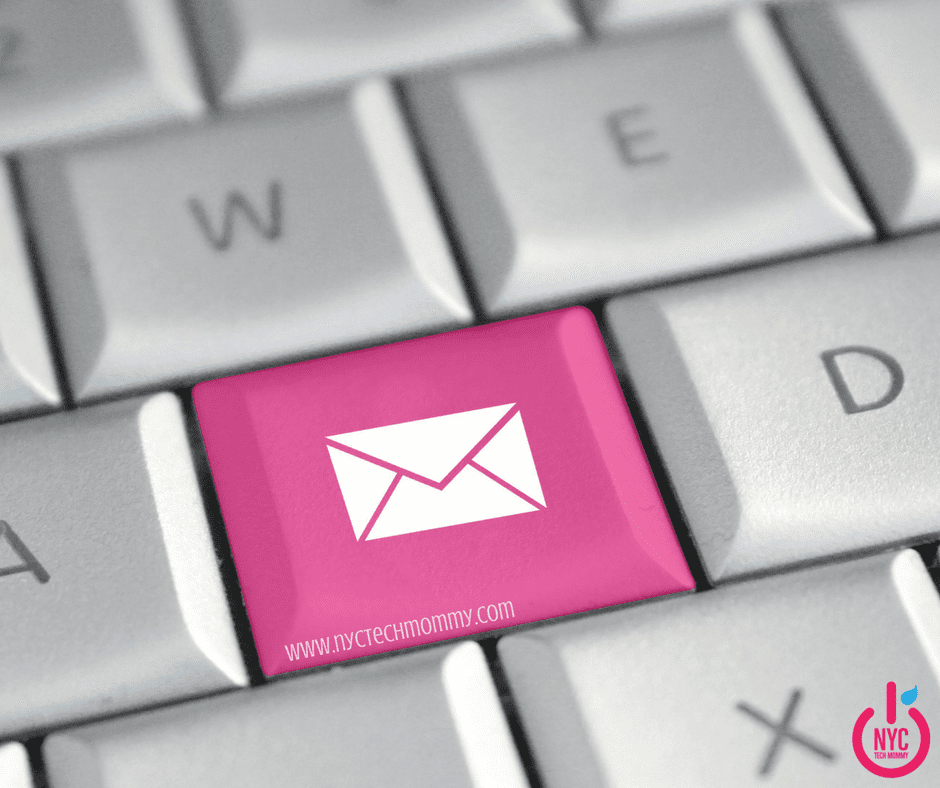 December 13, 2016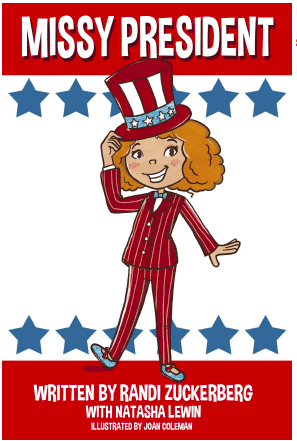 January 20, 2017