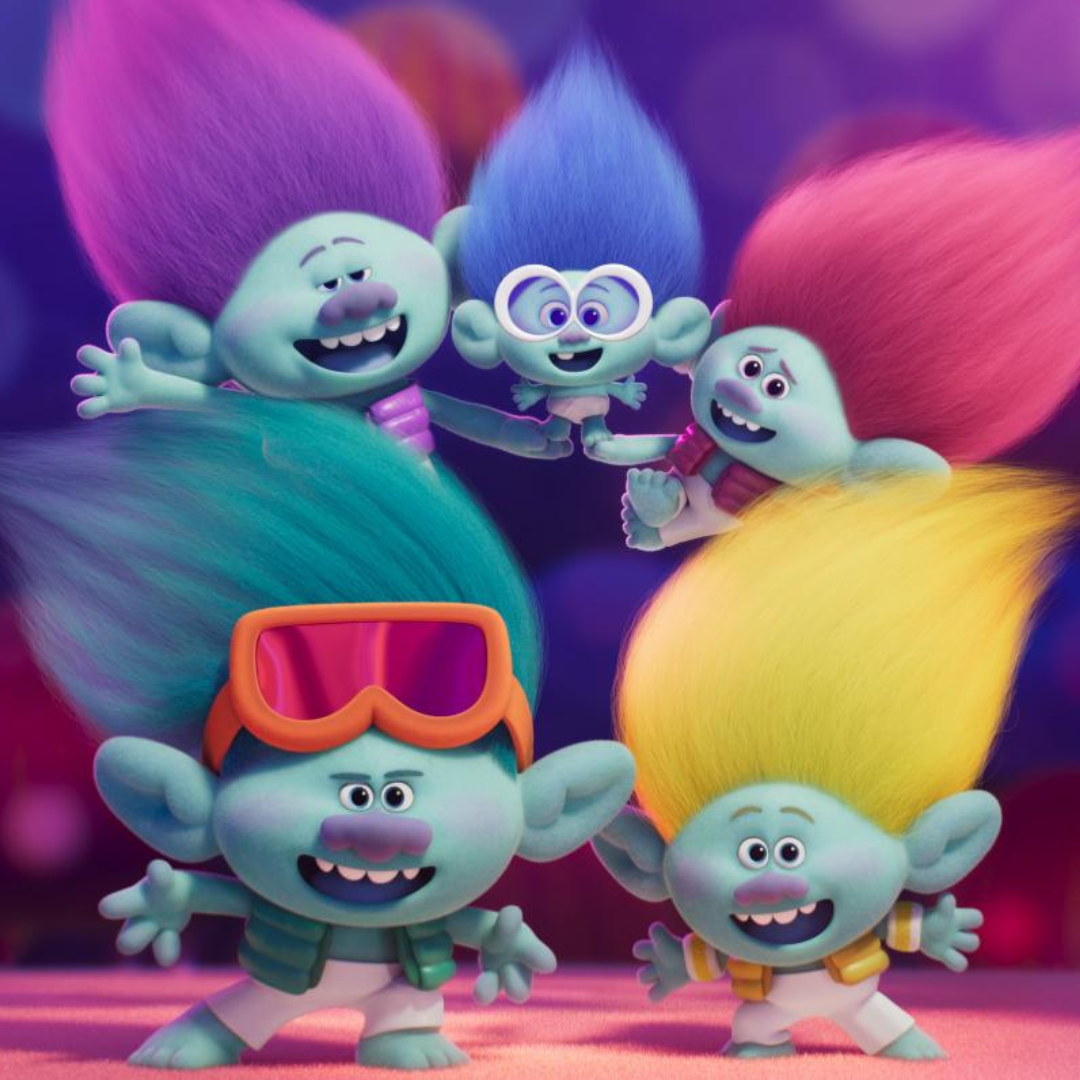 TROLLS BAND TOGETHER: A Musical Adventure for the Whole Family
Get ready to embark on a musical adventure with your little ones! TROLLS BAND TOGETHER, the animated film hitting theaters on November 17th, is the colorful threequel every Trolls fan has been patiently awaiting. It promises to be a joyful and heartwarming experience for the entire family. Packed with catchy tunes, colorful new characters, and positive messages all around, this animated film is sure to entertain kids and parents alike. 
Take the Kids to See TROLLS BAND TOGETHER
Disclaimer: All thoughts and opinions are my own. We were invited to an advanced screening of Trolls Band Together and absolutely loved the film. Our entire family agreed that it's a FUN-tastic feel-good movie to watch together. Read on to hear my thoughts on the film and learn all the reasons why you need to go see it when it hits theaters November 17th!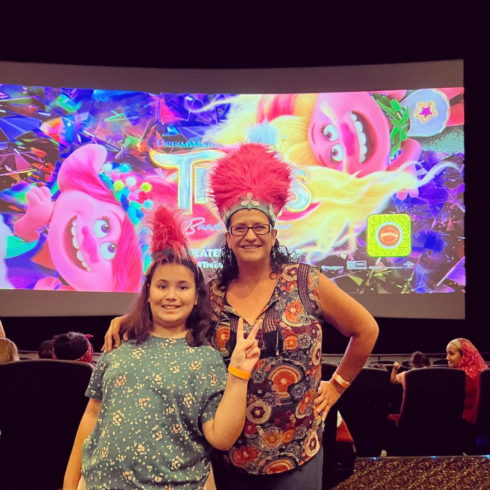 Grove Down Memory Lane
For me, the soundtrack stole the show! It's a throwback party with hits from Backstreet Boys, Bee Gees, *NSYNC, and more. Imagine grooving to "Everybody [Backstreet's Back]" and "Stayin' Alive" with your little rockstars – it's a timeless celebration for parents and kids alike! The characters sprinkle in witty lines, giving a nod to legendary boy bands. And without giving too much away, even *NSYNC gets back together to bring a fresh new tune to this film! The feel-good soundtrack will have everyone singing along. Honestly, I don't think you'll mind when your kids request a repeat performance of their favorite tunes on your car ride home from the movie theater!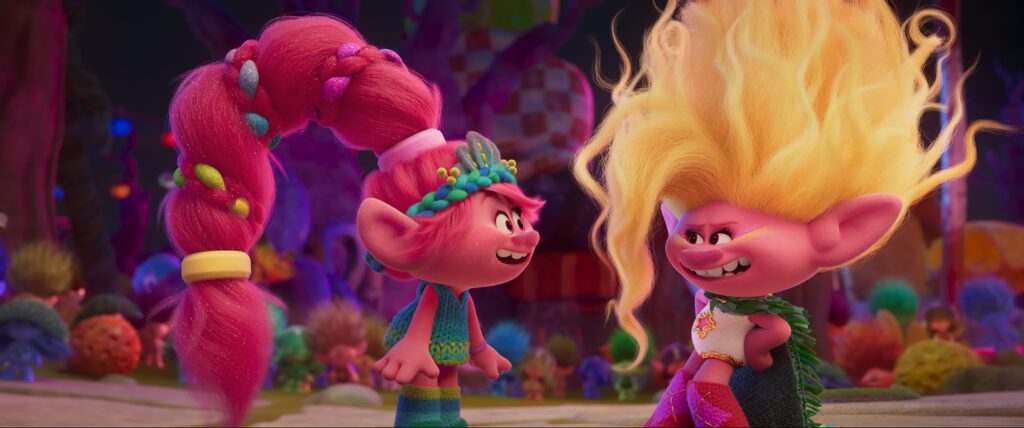 A Star-Studded Show With a Dazzling Cast
Hold onto your glitter, because this movie's got star power! Camila Cabello works her vocal magic as Poppy's long-lost older sister, Viva. While RuPaul brings the glam as Miss Maxine. It's a superstar lineup, turning the movie into a dazzling, charm-packed extravaganza.
Everyone Will Feel the Good-Vibes
Trolls Band Together isn't just about catchy beats; it's a feel-good party. Colorful characters, with their wild hair and vibrant personalities, teach kids about the importance of unity, friendship, believing in yourself and embracing differences. This fun animated film is a colorful celebration of uniqueness, delivering positive vibes of resilience and self-discovery. Expect your little ones (and you) to leave with a heart full of warm fuzzies!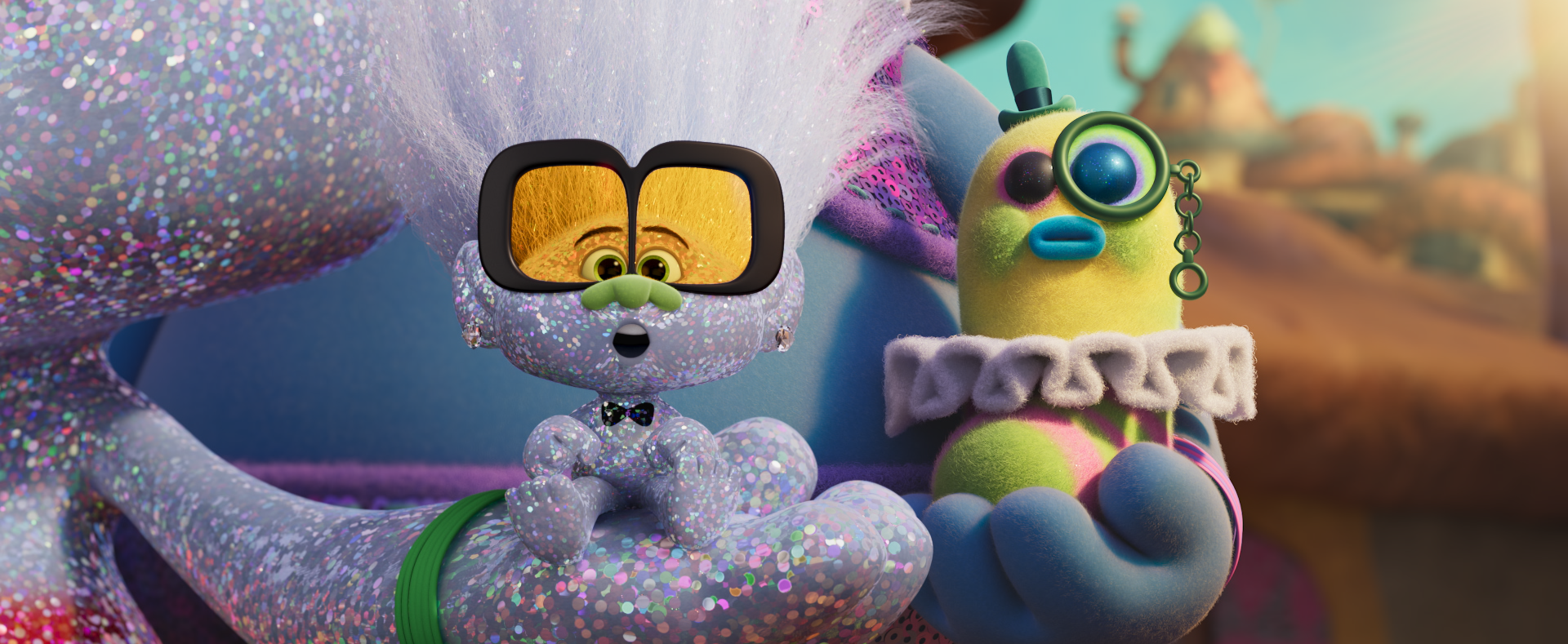 Trolls Band Together is Worry-Free Fun
Parents, rejoice! Trolls Band Together is worry-free family-friendly entertainment. Crafted with young kids in mind, it serves up engaging storytelling that's wholesome and entertaining. As with the first two Trolls films, there aren't any big scares but there is some occasional peril that fits in with the theme and storyline — nothing that will scare kids off. There are some side jokes and references that only us parents will get (and chuckle to) but nothing inappropriate to worry about in this family-friendly film.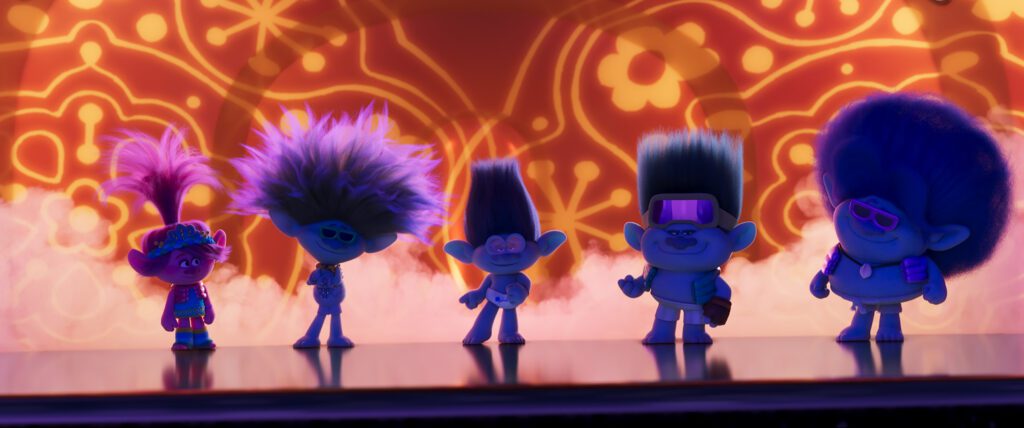 ---
Related Content: Trolls Band Together Review | Common Sense Media
---
Trolls Band Together is a Visual & Auditory Feast
This movie is a burst of color and sound, with infectious tunes and line up of quirky characters. Beloved Trolls characters return and a bunch of new ones are introduced, making this a well rounded cast that everyone will relate to. The colorful and lovable pals navigate challenges with humor and heart, guaranteeing an energetic, enjoyable experience from start to finish. The kids will love this! You will too!
In a Nutshell: Go See TROLLS BAND TOGETHER
Mark your calendar! This new Trolls movie is a must-see for families wanting to experience a heartwarming, foot-tapping movie night that the whole family will enjoy. With positive themes, family-friendly vibes, and a soundtrack that's practically irresistible, it's the perfect recipe for joy. Circle November 17th on your calendar, gather your colorful crew, and get set for a colorful journey with Trolls Band Together – it's a cinematic party you won't want to miss! 🎉🍿
---
RELATED CONTENT: TAKE THE KIDS TO SEE DISNEY ON ICE PRESENTS FROZEN & ENCANTO
---
You May Also Like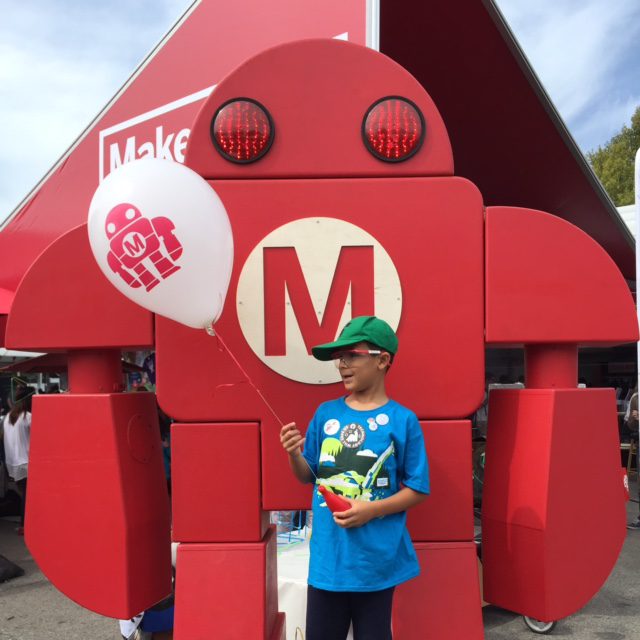 August 2, 2018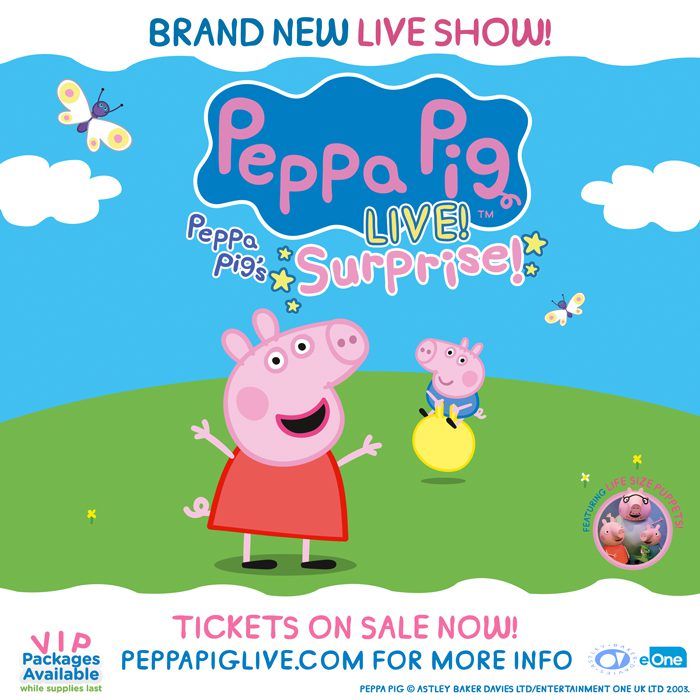 September 4, 2018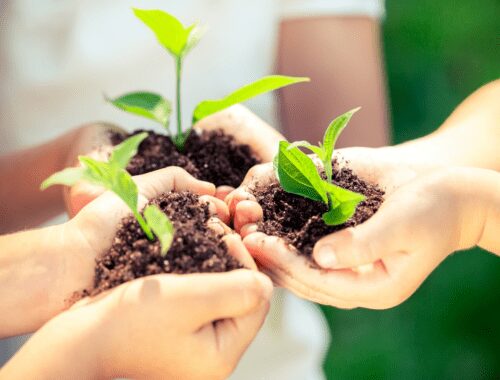 April 22, 2021