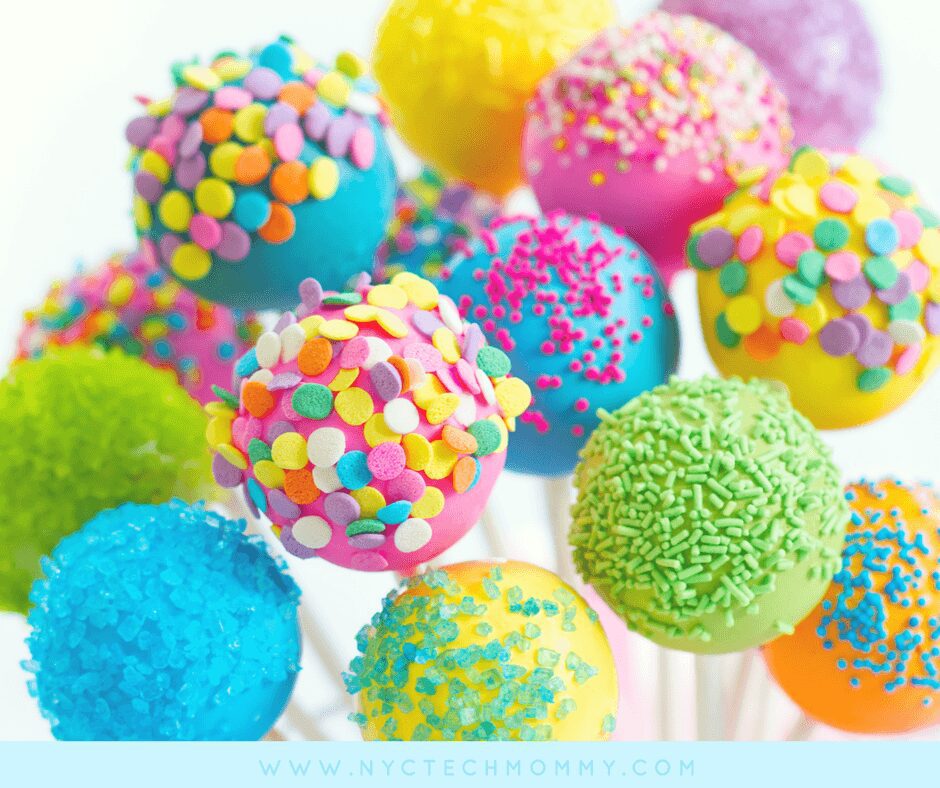 How to Save Money With Brilliant Candy Buffet Ideas
By now you have experienced the fun and beauty of the Candy Buffet. Candy buffets have made their way into the mainstream party world as an alternative for the pastry table or dessert bar for weddings, parties, and all kinds of celebrations. Today's guest post offers tips on how to save money with brilliant candy buffet ideas for your next celebration.
*This is a guest post by Wendy Dessler*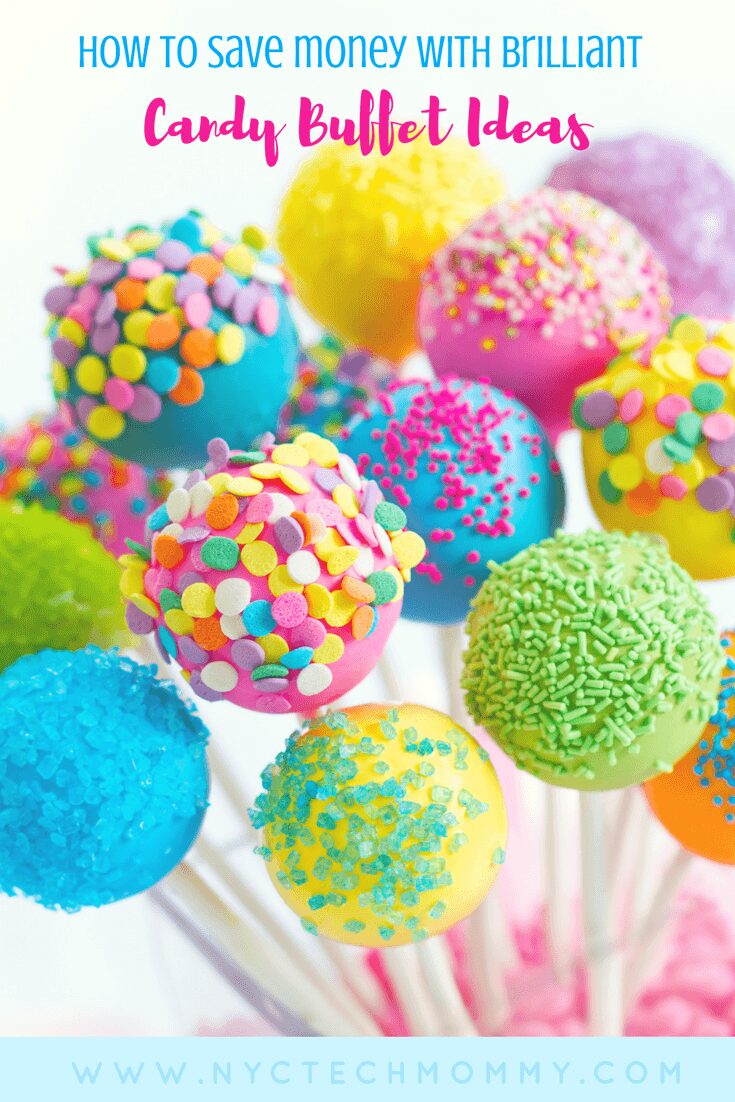 Don't forget to PIN THIS so you can come back to these ideas when planning your next candy buffet!
How to Save Money with Brilliant Candy Buffet Ideas
If you are not careful and creative, it is easy to go way overboard and to spend a lot of money on your candy buffet. But, with some planning and these helpful tips, you can have a beautiful and delicious candy buffet without blowing your budget.
How much candy you will need
The general rule is to purchase 8-ounces of candy per guest. But the tips below can allow you to trim that down to about 6-ounces of candy per guests without anyone noticing.
Buy smaller treat bags
You can save money on your paper treat bags by buying them online in bulk. The larger the bag, the more candy people will stuff into it. So aim for 6-ounce bags.
Buy candy that is larger and bulky
The goal is to fill your table with candy. The larger the candy the faster your table is filled. Purchase gumballs, large suckers, rock candy on sticks, cotton candy, and other candy that is larger in size.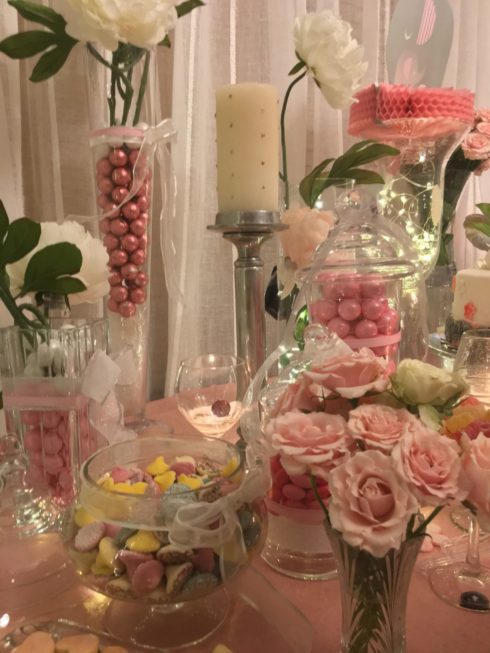 Keep your more expensive and smaller candy in the smaller jars reserved for the front of the table. This makes the table look full and gives the message that these smaller candies are not to be wasted.
Pay attention to your containers
You want your tall containers to be on the back of the table. Behind them should be flowing ribbons, signs, balloons, or other items that form your backdrop and give depth to the table.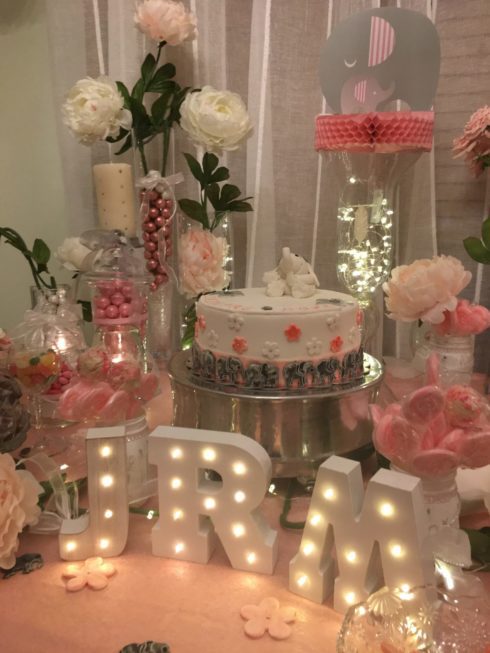 Instead of buying tall vases, consider dishes that have stems. This gives you height, but there is less room in the vase or jar for candy. Middle jars and the centerpiece cover the stems and you still have the perfect look.
Containers
There are many places to find clear and pretty dishes, vases, and jars that are perfect for a candy buffet. Try thrift stores, garage sales, and your friends and families home. The dollar stores are a great source for containers. Borrow containers and be willing to share yours. There is no reason to spend a lot of money on containers.
Add some salty snacks to the table
To fill in the bare spots and add to the flavor of the table, add bowls of popcorn or pretzels. These salty snacks go great with your sweet candy and they look great too.
Buying candy in bulk
An online candy supplier will be able to help you take advantage of great deals on your candy if given enough notice. If you are planning a fall festival next year, or your child's birthday falls near Christmas or Easter, check with your supplier for deals on seasonal treats this year. Most candy can be stored for an extended period of time if stored properly. Work with your candy professional and save a lot of money on the special treats you want.
Watch your shipping
Speak to your candy supplier about the best time to ship the candy you purchase. This is especially important for chocolates. You do not want to pay additional charges for special shipping because you ordered chocolate in mid-summer. You may want to order it in cooler months and store it until you need it to save money.
It does not have to cost a fortune to have a beautiful and stylish candy buffet for your event. Planning and the help of candy store professionals will enable you to have the DIY candy buffet of your dreams and at a price, you can afford.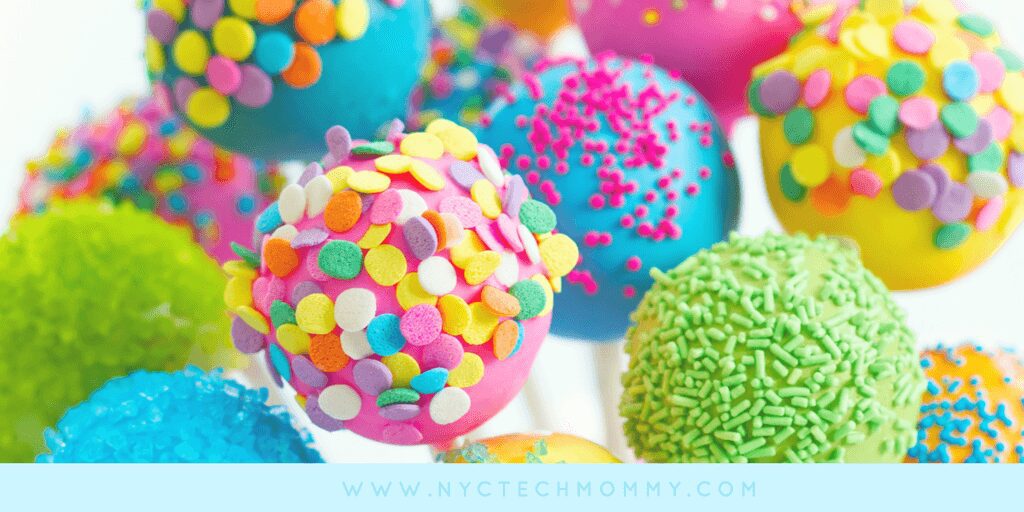 ---
Guest Post by Wendy Dessler
Wendy believes a candy buffet can be easy to design with the right planning. She highly recommends using websites like SweetServices.com to help you plan your perfect DIY Candy Buffet .
Wendy is a super-connector with OutreachMama and Towering SEO who helps businesses find their audience online through outreach, partnerships, and networking. She frequently writes about the latest advancements in digital marketing and focuses her efforts on developing customized blogger outreach plans depending on the industry and competition.
---
---
Related articles across the web
You May Also Like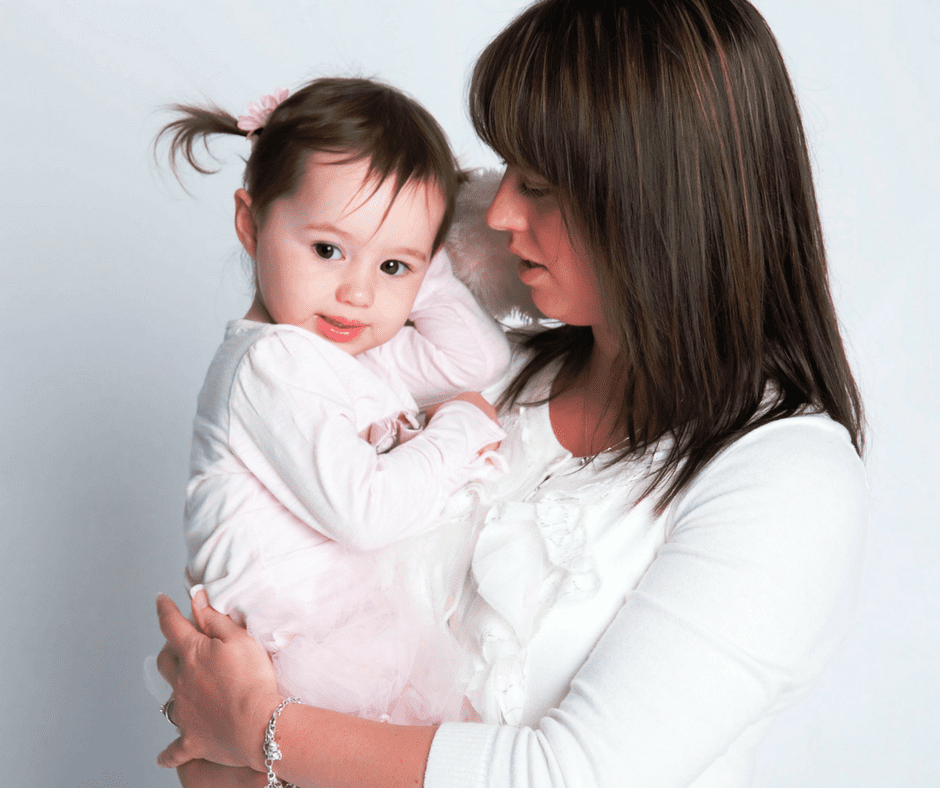 February 21, 2018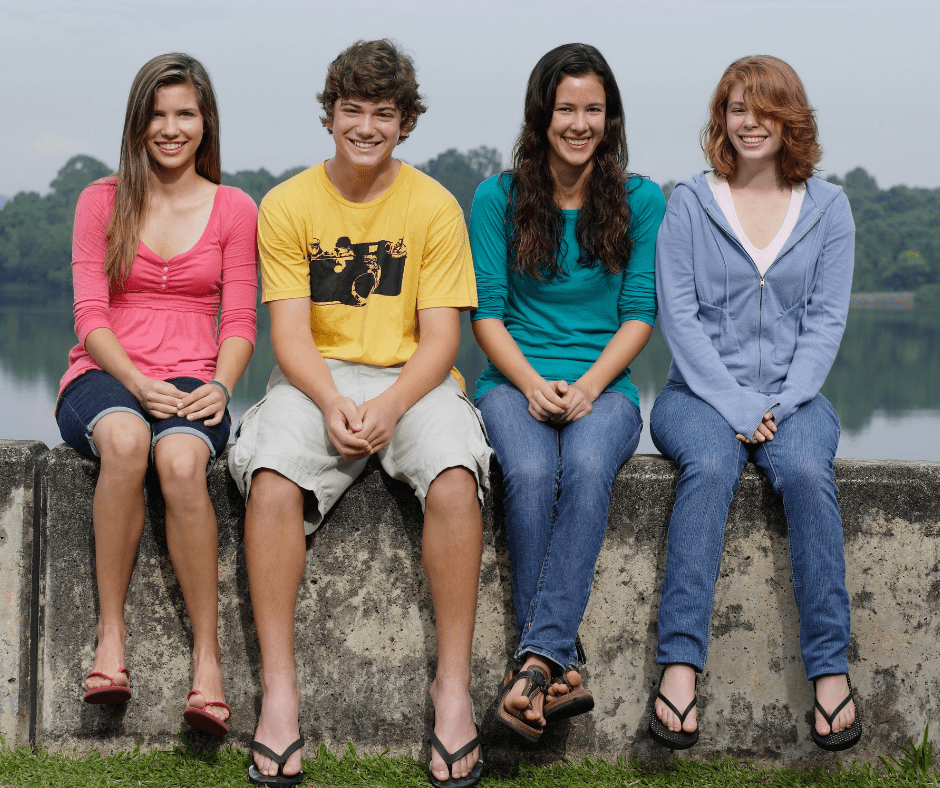 February 6, 2019