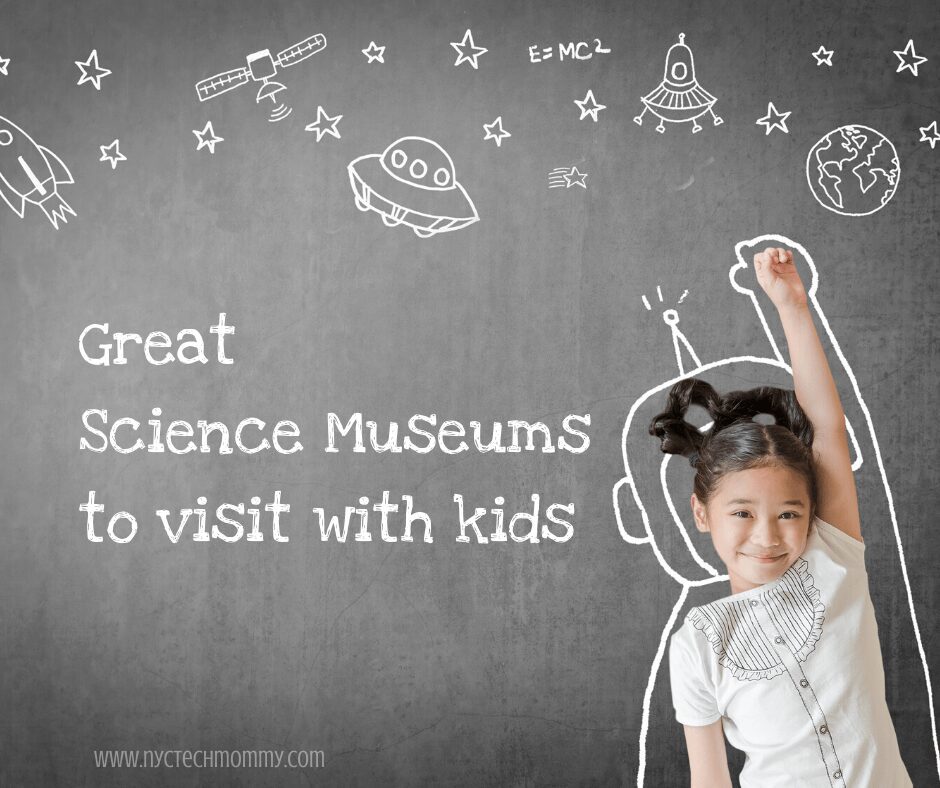 4 Great Science Museums to Visit with Kids on the East Coast
November 21, 2019
Have curious kids? Kids that love STEM? Are they into science? Why not plan a fun science-filled day trip and encourage some kid-focused scientific exploration and STEM learning. From science museums and maker spaces to brain-boosting playgrounds and STEM-focused camps, there are tons of spots in and around NYC for kids to get scientific. Some just a short drive away. Here I've rounded up 4 of our own favorite Science Museums to visit with Kids on the East Coast. Each is just a short drive or day trip away from NYC.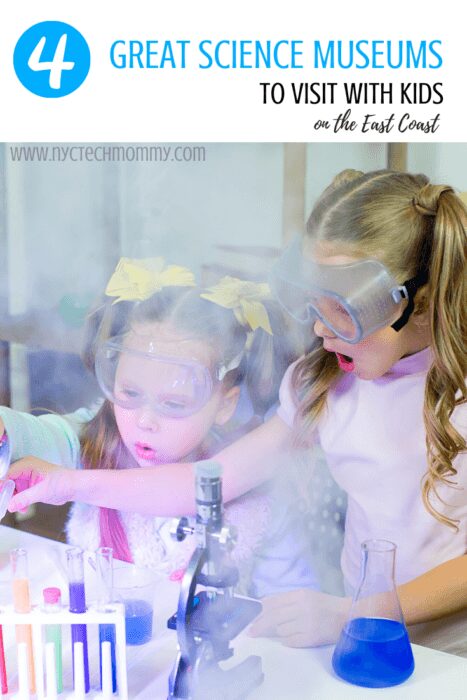 Plan a Day Trip and Visit Great Science Museums
NYSCI
The New York Hall of Science (NYSCI) is a fantastic place to visit with your #NYCKids. Located right here in NYC, in Flushing, Queens, this science museum is considered New York's center for interactive science experiences. It offers more than 450 interactive displays that explain science and demystify the world around us. NYSCi also includes some great outdoor science spaces like a Science Playground and their famous Rocket Park Mini Golf. There's also a fun Maker Space area where kids and families can tinker, design and create together. Great hands-on programs for Preschoolers are offered as well.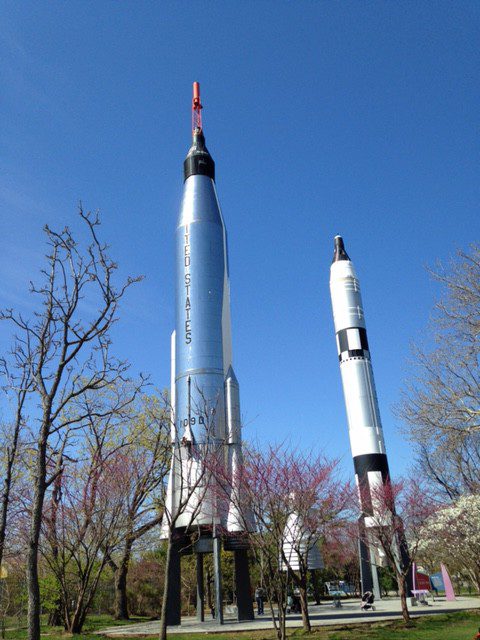 If you are looking for even more ways to engage kids in STEM learning check out our Ultimate Guide to Planning a Summer of STEM.
Liberty Science Center
The Liberty Science Center is a popular interactive science museum and learning center located in Liberty State Park in Jersey City, New Jersey. From Science Camps to learning about the unique ecosystem in and around the Hudson River, hands on science exhibits for little ones as young as ages 2 to 5, a Dino Dig, an Infinity Climber (a thrilling climbing playground of sorts, 35 ft above the floor) and so much more. There's even a Planetarium! This outstanding science center has it all!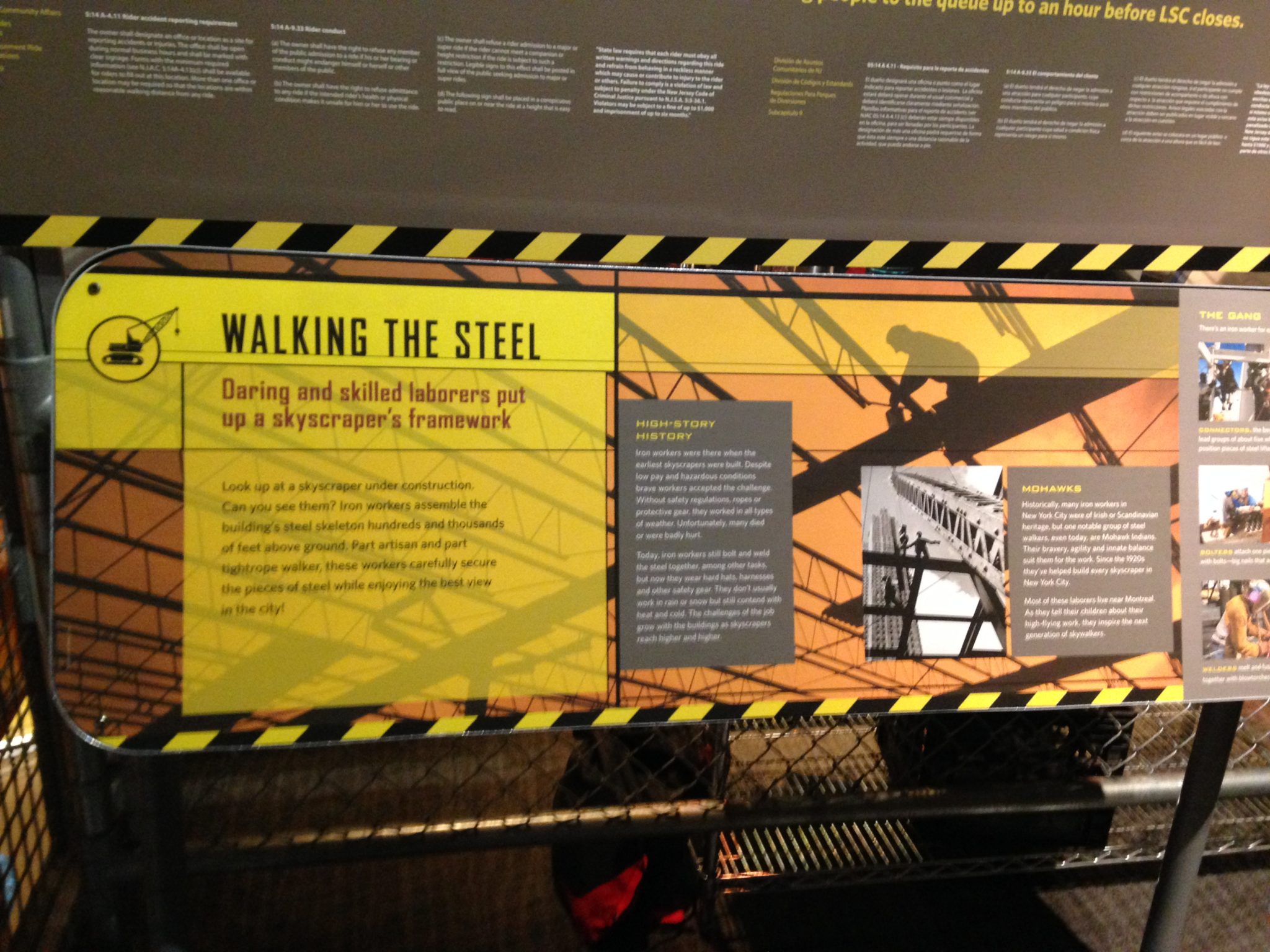 My kids particularly love the Skyscraper exhibit where kids can learn all about engineering and even walk on a narrow steel beam high above the gallery floor. It's an exhilarating experience — there's no net, so just like real construction workers, kids wear a safety harness.
The Franklin Institute
Located in the heart of Philly, the Franklin Institute Science Museum is one of American's most celebrated museums and a renowned leader in science and technology. Here you'll find an endless possibilities for learning and family-fun including the Fels Planetarium, the Tech Studio that offers hands-on demonstrations in technology, engineering, and design, an Apollo 11 VR Experience, Escape Rooms, The Giant Heart exhibit, and so much more!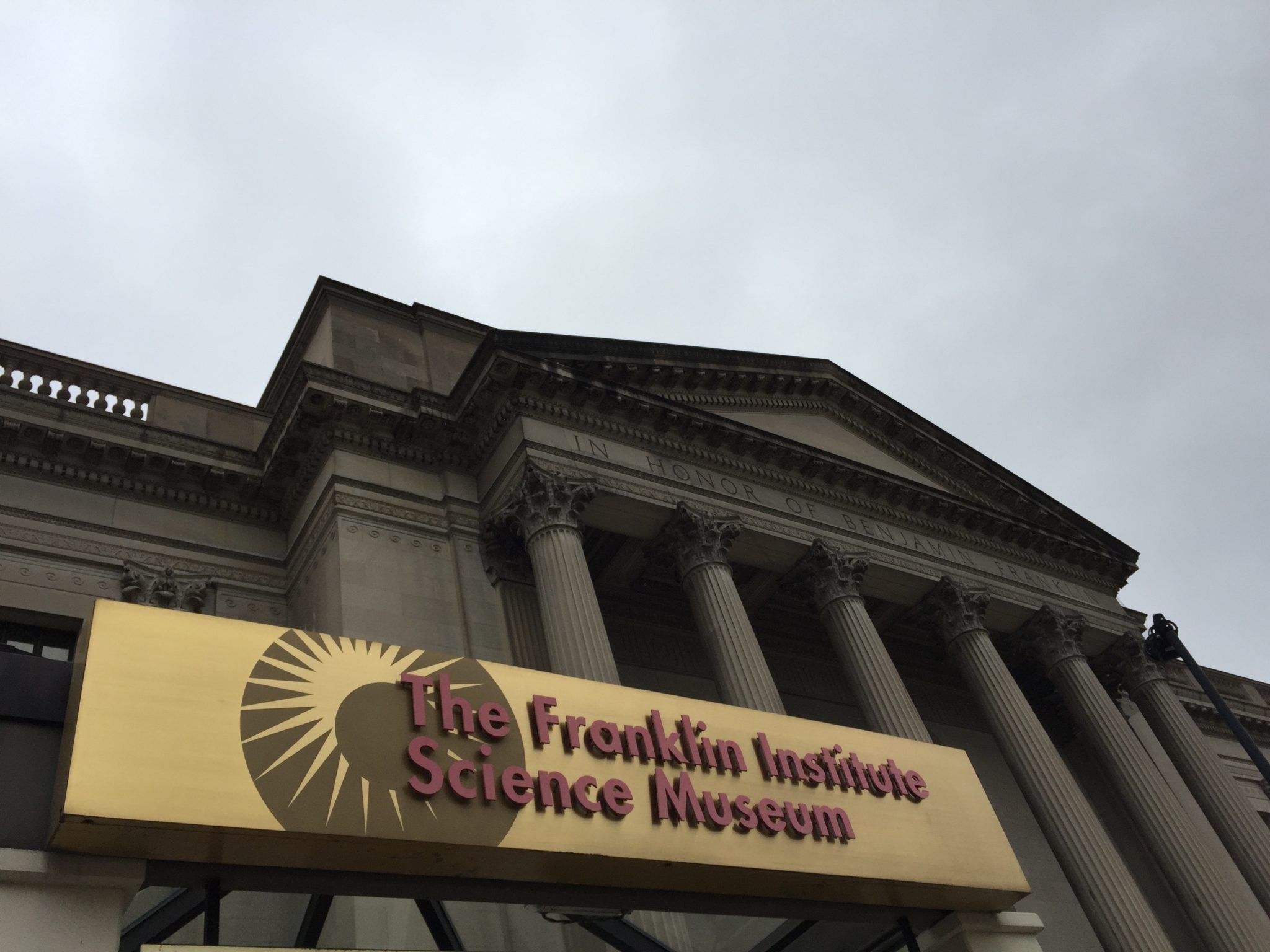 Looking to extend the science learning a bit further, here is our list of Easy Science Experiments you can try at home.
Connecticut Science Center
At the Connecticut Science Center kids will have a blast checking out 150 hands-on exhibits, a state-of-the-art 3D digital theater, four educational labs, plus daily programs and events. This place is huge and offers endless exploration and informal science learning opportunities for kids making it a great STEM resource. We haven't been there in a couple of years and are really looking forward to going back very soon!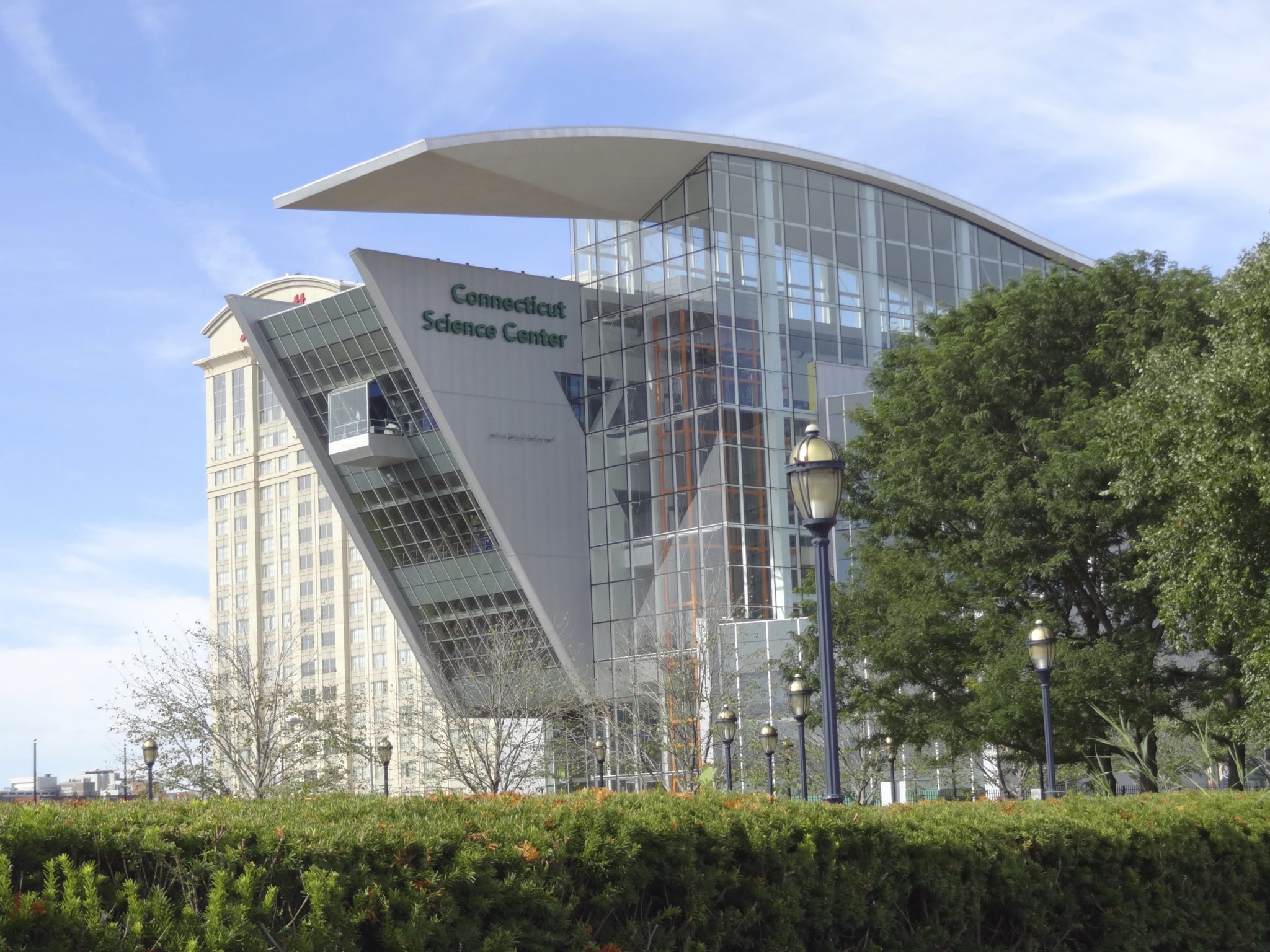 Don't forget to "PIN" this so you can refer to this list later when planning your science-filled day trip!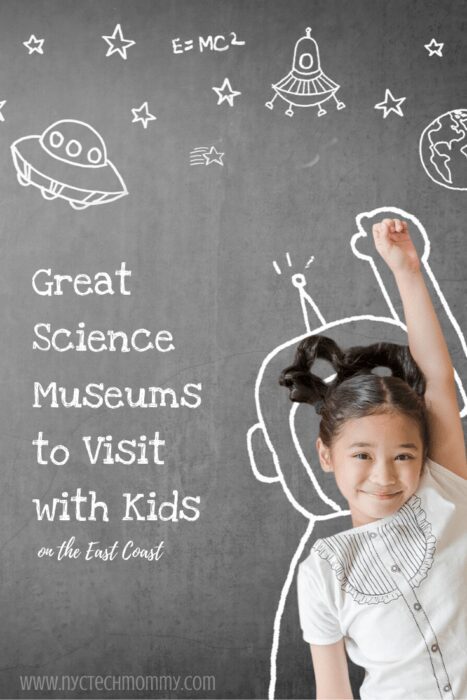 You May Also Like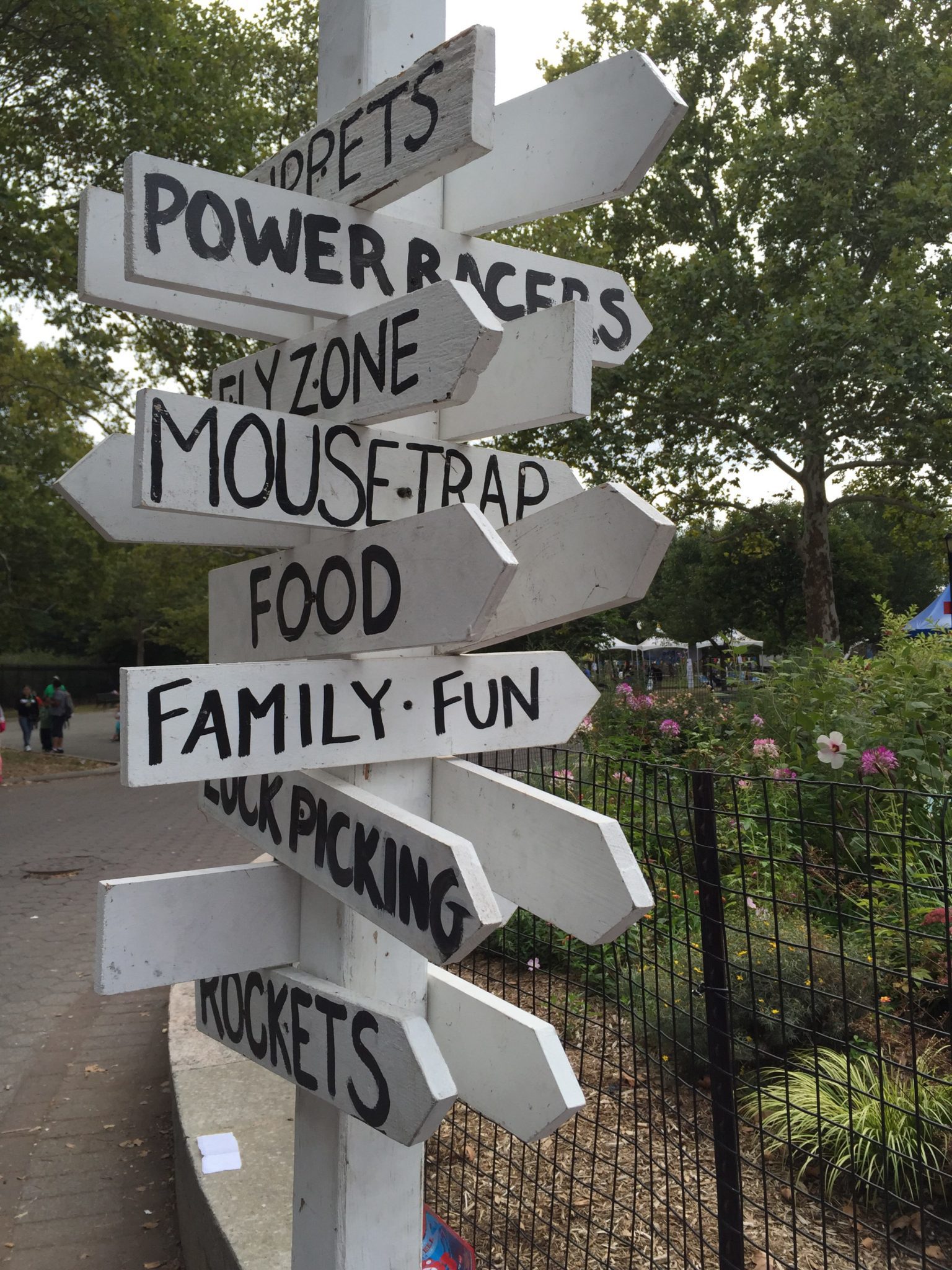 September 21, 2017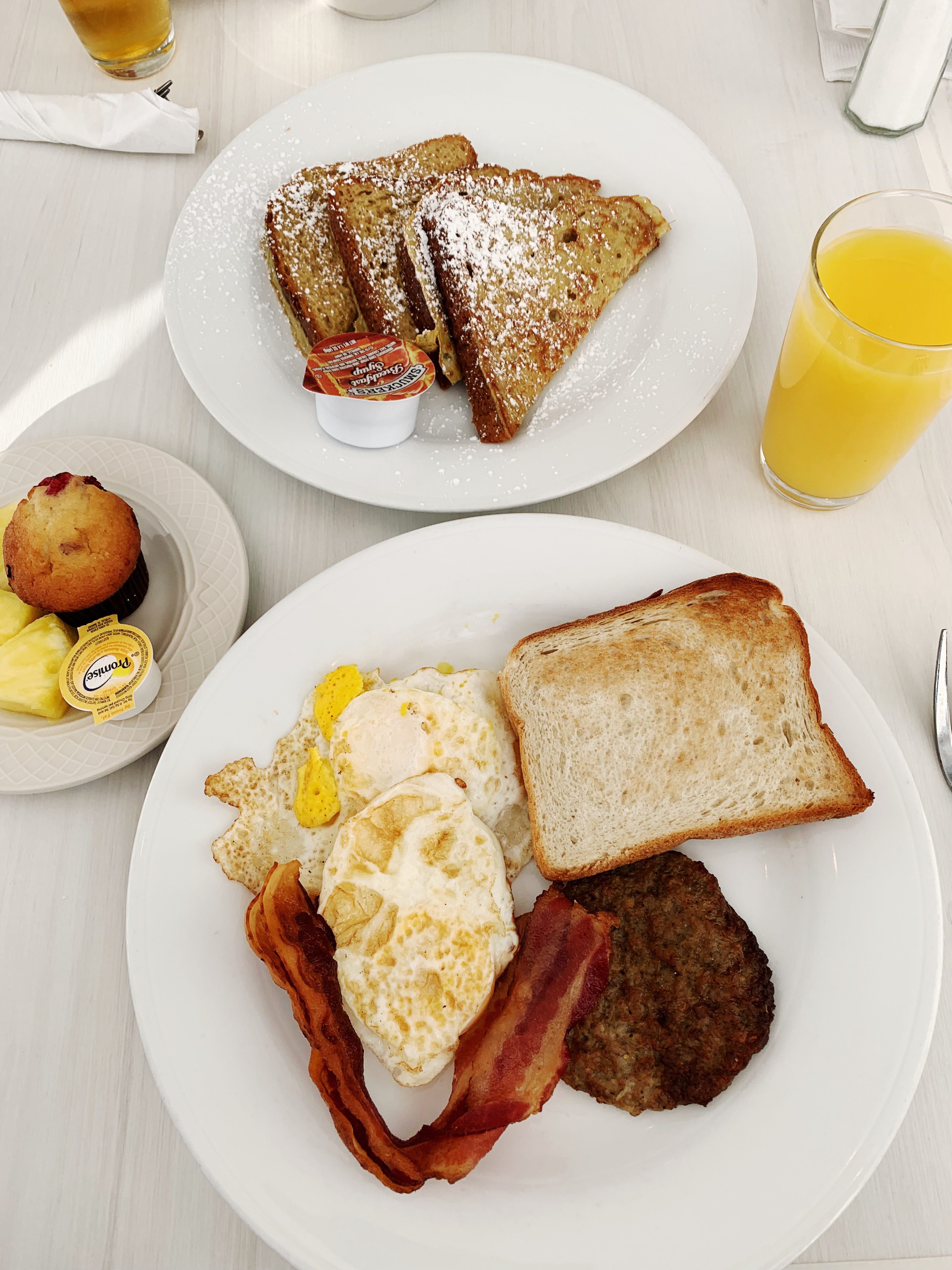 January 21, 2019