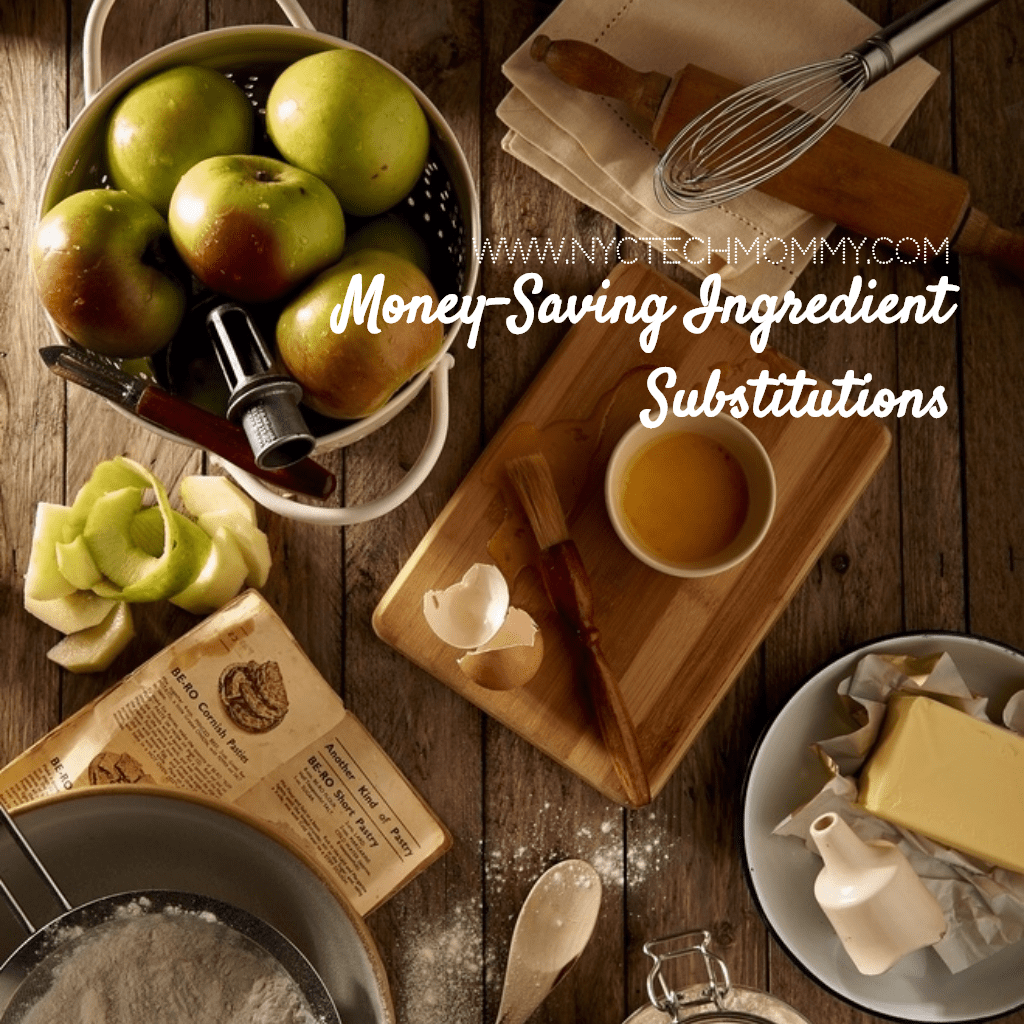 Money-Saving Ingredient Substitutions
April 2, 2016
How many times have you been halfway through preparing that perfect family meal only to realize that you don't have enough of that one ingredient you really need? We've all been there! So what do you do? Do you run over to your neighbor's, the one you've never even introduced yourself to, and awkwardly ask to borrow some butter? Or do you pack up the kids and head out the nearest grocery store, hoping to make it back quickly enough to get dinner on the table before the night time melt-downs begin? Well, did you know that applesauce can work in recipes that call for butter? With kids, I'm sure you have some applesauce laying around in your pantry. Ingredient substitutions can be big time life-savers!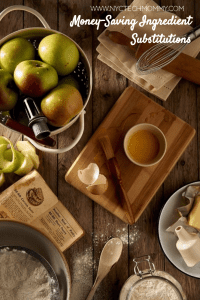 Ingredient Substitutions Can Help
The infographics below will help you find some creative substitutes that are not only sure to save you a trip to the grocery store, or an embarrassing visit to your neighbor's, but can also help you save some money on your grocery bill.  How many times have you tossed out ingredients, like that plain greek yogurt that no one ever seems to eat? Or how many times have you come across recipes that called for ingredients that you don't usually keep around the house? Is it worth buying those ingredients if you never use them?
Some of the creative swaps below can help you get more bang for your buck! For example, no need to throw out that plain greek yogurt anymore. Use it as a substitute for sour cream instead.  You don't keep a bottle of Kalua around but that Triple Chocolate Kalua Cake seems to delish to pass up? Just replace the Kalua with some instant coffee and water.  Go ahead have your cake and eat it too! 🙂
Granted these swaps won't work for every single recipe since some won't taste just right without them.  But still I'm sure that many of these swaps will save you a trip or two to the grocery store, and make better use of those ingredients you already do have, saving you some money.
I already Pinned this great infographic from Quill.com to my favorite Pinterest Cooking Board for quick reference. You should too! 🙂

You May Also Like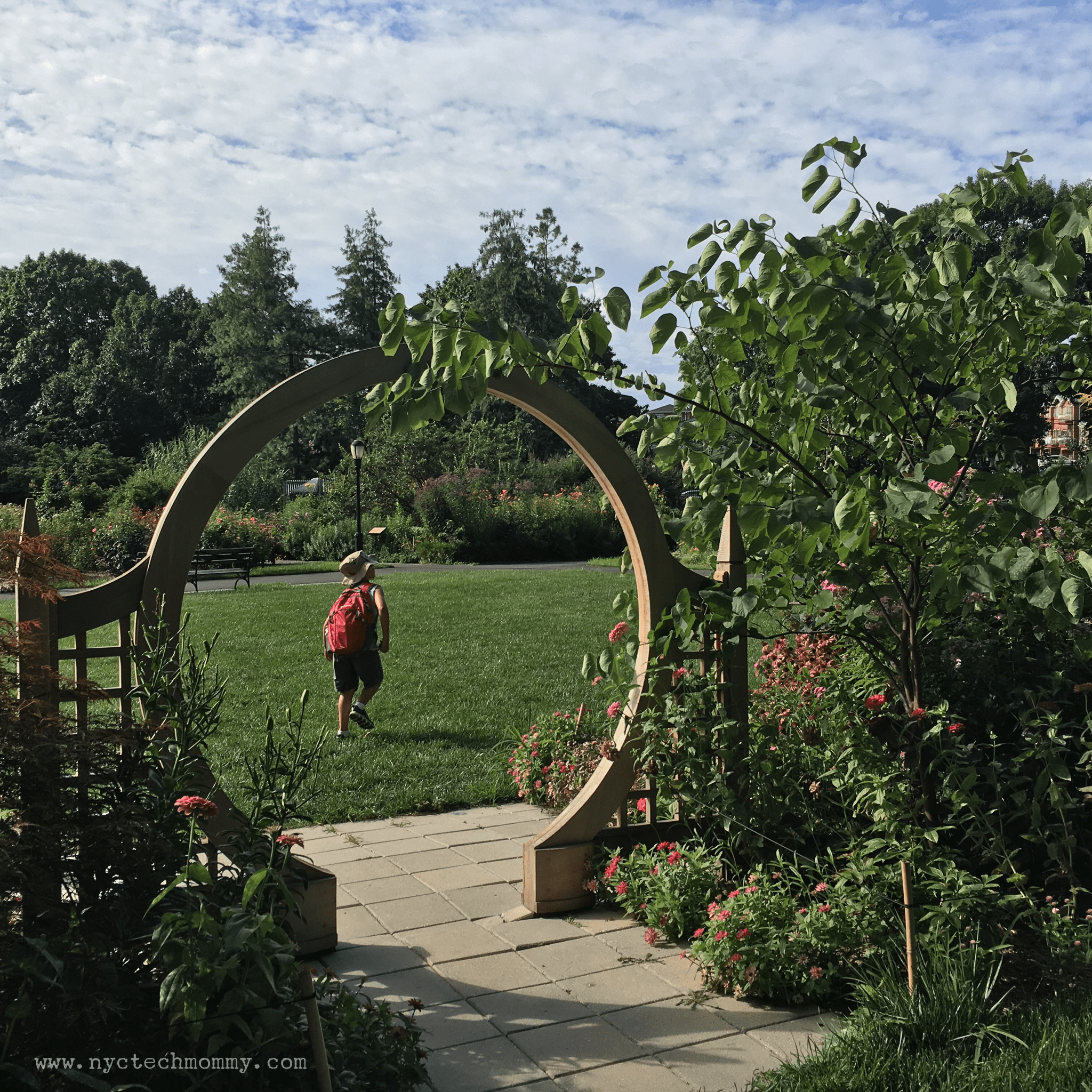 June 6, 2018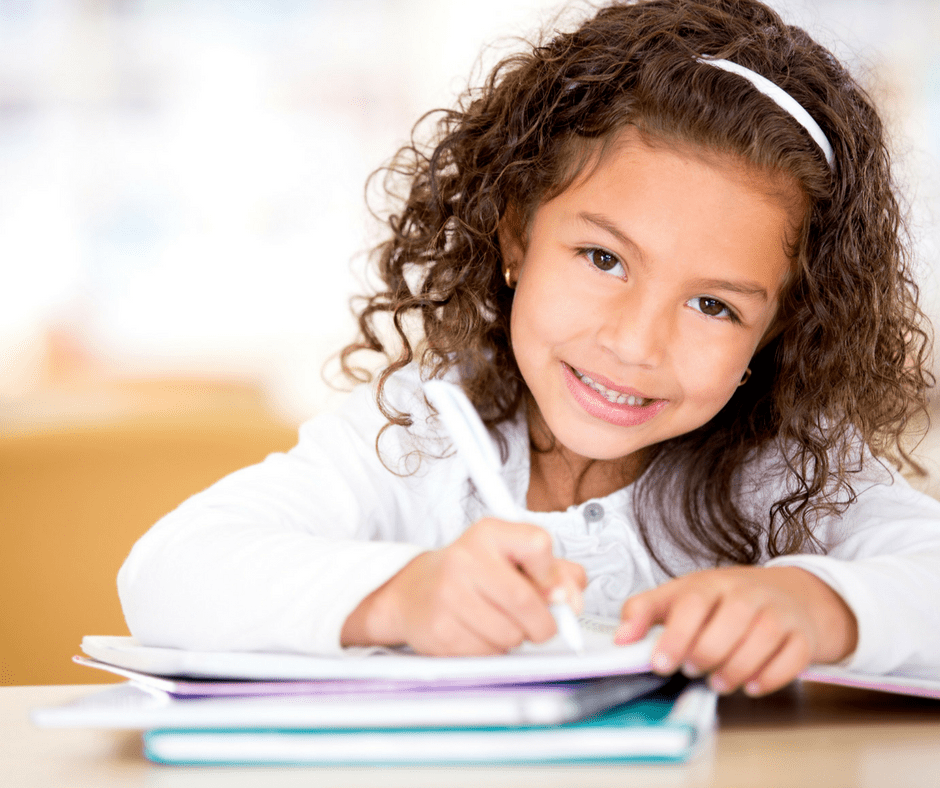 January 10, 2018