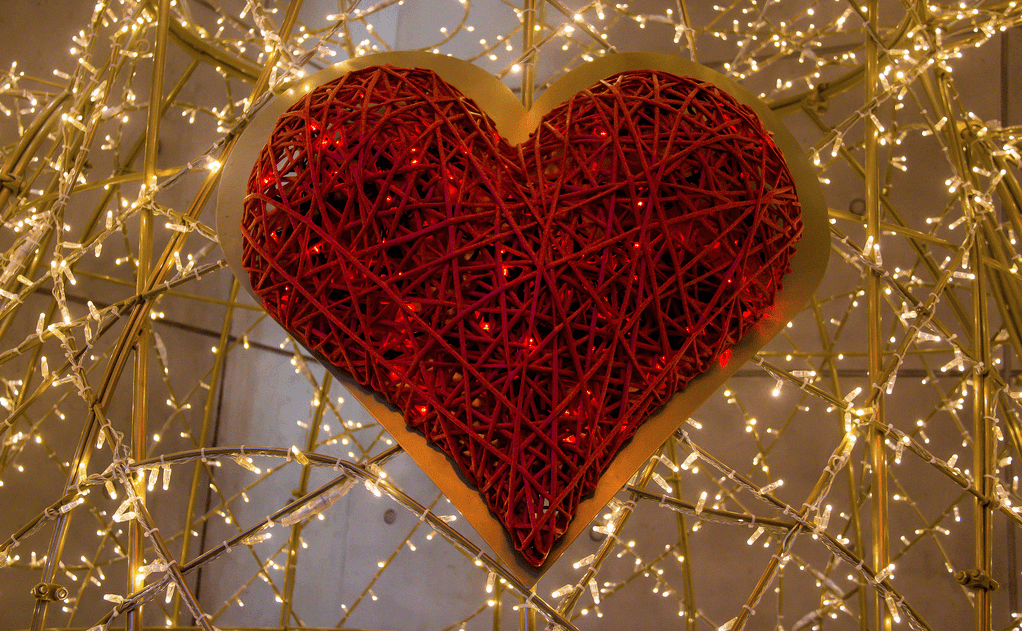 A night 20 years in the making…
As you read on you might wonder why I decided to tell you this Valentine's Day story (as my first). For one, it was a FUN night for me, also I think it might give you a little glimpse into who I am. Keep in mind that this is my first 'real' blog post and this story might have nothing to do at all with what I will be blogging about here OR maybe it will have everything to do with it! (shoulder shrug)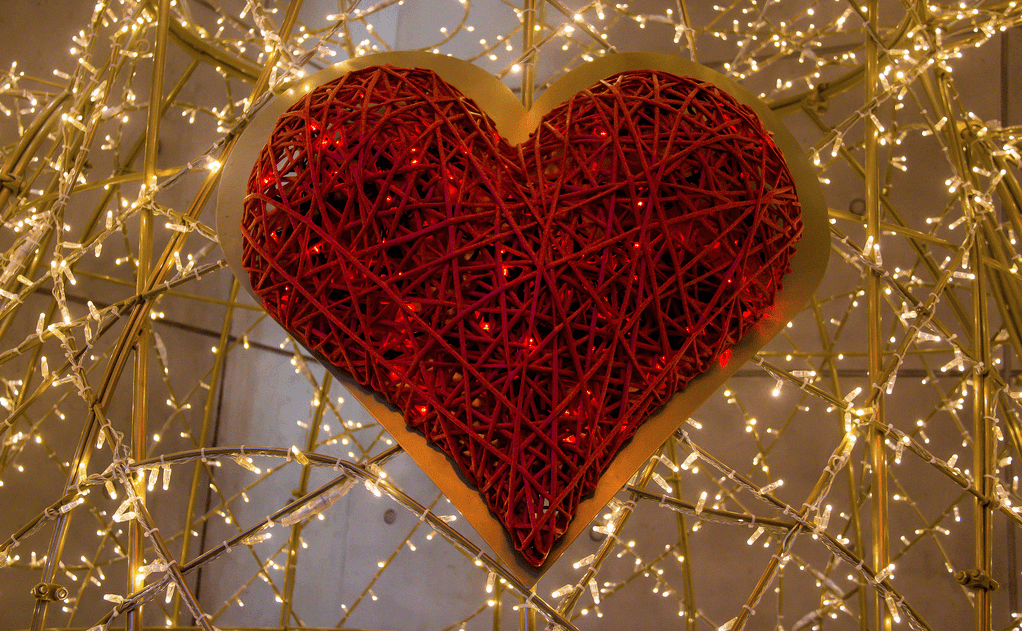 Last weekend was Valentine's Day. Not really a big deal because love is celebrated every day in our home – Isn't that what all mommies are supposed to say? Occasionally the hubby and I will have a low-key date night, dinner or maybe a movie for Valentine's Day. This year we have a new addition to our little family, our little princess, and we haven't been out on a date night in months (huge SIGH).
At first I thought we'd just hang with the kids and bake some fun treats or have a family game night but then my mom was nice enough to offer to watch them. Needless to say, I jumped on that offer! When I asked the hubby "what do you want to do?" his reply was the usual "whatever you want to do". Hmmmm? What do I want to do?
Whenever I'm fresh out of ideas and need some inspiration for something FUN and SIMPLE to do, that won't break the bank, I usually turn to my trusty Groupon app. I have been known to occasionally lose myself in a scroll-tap-scroll trance, daydreaming about the endless possibilities. This time as soon as my fingers started scrolling and tapping, I came across a great possibility; something FUN, SIMPLE and inexpensive that I thought would do just fine.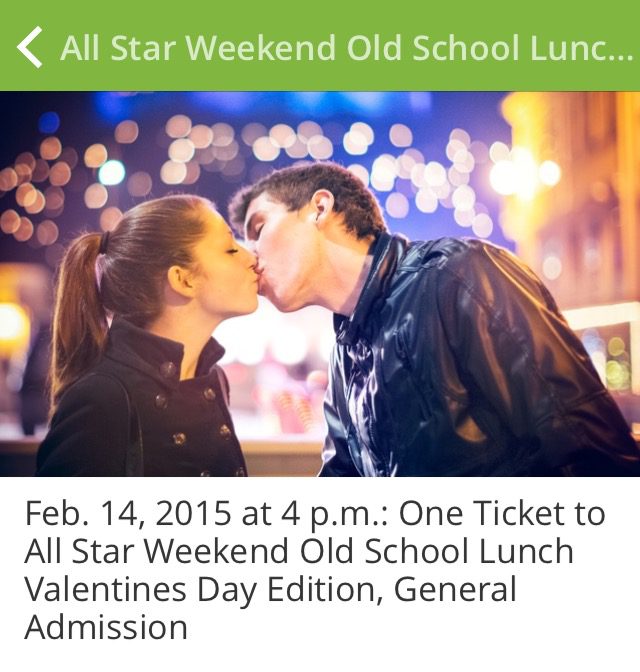 If you haven't tried Groupon before, you should! For those of you that might be new to Groupon (It's safe to come out from under that rock now!), this website (I use the app mostly) offers discounted deals and certificates for goods and services at local and national businesses and companies. I've used it to buy everything from kids books to vacations in the Caribbean. It's a great place to find gifts, plan family outings and even share great deals with your girlfriends for a brunch date or a day at your local spa. I also love to use it to discover new local restaurants and have found some pretty great dinner deals. On more than one occasion I've also used it to buy discounted tickets to popular broadway shows.
You should know now that I am always looking for a good deal and when I can get access to that deal from the comfort of my couch, it makes it even sweeter! Technology, websites, and apps help me keep it SIMPLE. Hope you'll come back to hear more about that as I grow my blog. Anyway, now back to my story…
Let's backtrack a bit, (and I am clearly gonna date myself here) the year was 1995 and I was young, very young (Did I mention I was extremely young?) single and having the time of my life! Music and dancing was my religion back then. In the middle of it all, I met this guy: a tall guy, a nice looking guy, a FUN guy, but an "I'm not sure if he's my type" guy. Well turns out he actually was my type…
Ok, so when I saw the words "old school" on that Groupon deal I knew it was how we should spend our Valentine's date! That it was at Webster Hall was a big plus! For those of you not familiar with NYC, I'll just tell you that this is a historic nightclub and if you're ever in NYC I urge you to visit it. Back in the days, I spent many nights at this club. (That's for a whole other post)
A quick scroll-tap-click, tickets bought and we were off, into the night, the hubby and I, to relive our youth! Keeping it 'Old School'. Hehehe!
Walking into the club was interesting. We looked "a bit grown" I thought to myself catching glimpses of "way too tight " outfits and "oh those must hurt" heals but once we entered I was sure we were in the right place… Walking into Webster Hall 20 years later, I looked at the hubby, we both smiled at each other and broke out in loud song. RIGHT THERE, I knew we had just walked into the soundtrack of our lives (Corny I know, but true and I loved every moment of it!). "I've had a crush on you since real love" blaring; Immediate flashback to 1992! Back to when Mary (the Queen of Hip Hop Soul) was playing on every Benzi Box.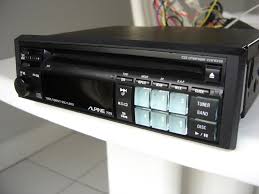 Three years later Mary's album "My Life" was released and that's when I met him. For me, songs are the space savers I attach my memories. It's how I remember when things happened. And since I met him, anytime a Mary song plays I'm reminded of when I met him: that nice guy, the one that I wasn't too sure was my type. It was 1995. Seems so long ago!
We danced, we sang, we swayed and bounced. We touched, held each other and fell in love all over again. Sweet! You see, when I bought those tickets I didn't know what we were in for, really. Something FUN and SIMPLE to do? To get out of the house, away from the kids? But it turned into so much more; A party at Webster Hall, some artists, great artists, legends, music, great music, my music, real music! It made us remember, feel, appreciate, reminisce and LIVE in that moment. It made Us appreciate the years, the LOVE, the LIFE we've been living.
We also got to see some of our all time favorites: MC Lyte, Biz Markie, Mr. Cee and The Lox. They put on a great show: classics, hip-hop, good vibes! We sang along to every mix, every song, and bopped to every beat, every rhyme!
That night I also realized that 20 years ago had been the last Valentine's Day I had spent without the man who I would spend the rest of my Valentine's days with.
That last Valentine's Day before him had actually been spent on a 'real date'. It had been the first time that a man (well we were so young, he was more of a boy) had actually invited me out on a real Valentine's date. A real dinner date at a nice restaurant where he pulled out my chair and took care of the entire bill. It had been a romantic date with a nice guy. A guy that maybe was my type, or maybe not. A guy I had only dated for a few weeks.  He really was a nice guy and that night he treated me like a lady (a very young lady) but it turns out he wasn't The One. Three weeks later I met The One; The man who would treat me like a lady for the rest of my life. And I never want to spend another Valentine's Day without him!!!
Below are some more pics from our Valentine's date night!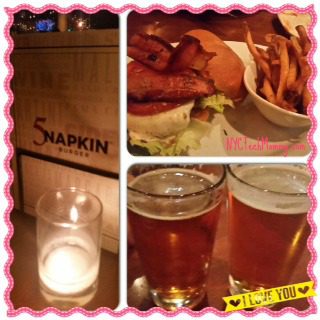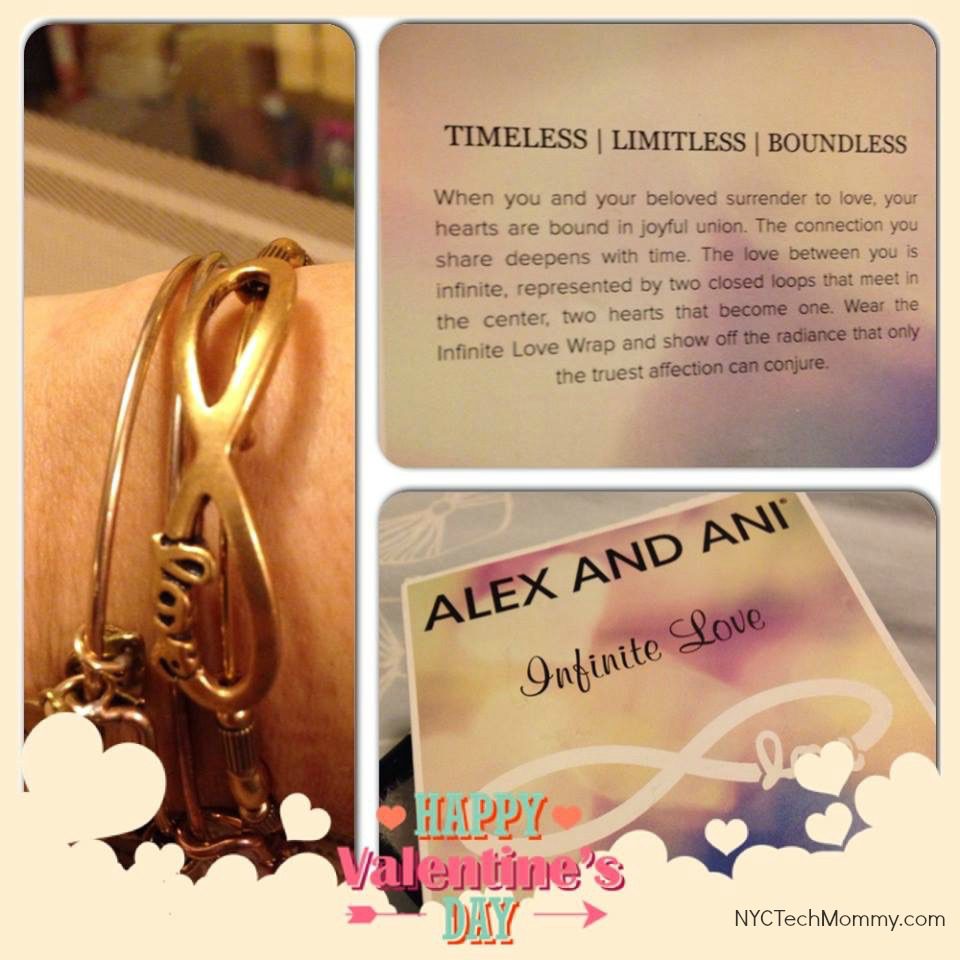 Go ahead and scroll all the way down to the bottom of this page and leave me a comment letting me know how you and yours celebrate love on Valentine's Day (or every day).  I would love to hear from you!!! Thanks for stopping by and hope to see you back here real soon 🙂
You May Also Like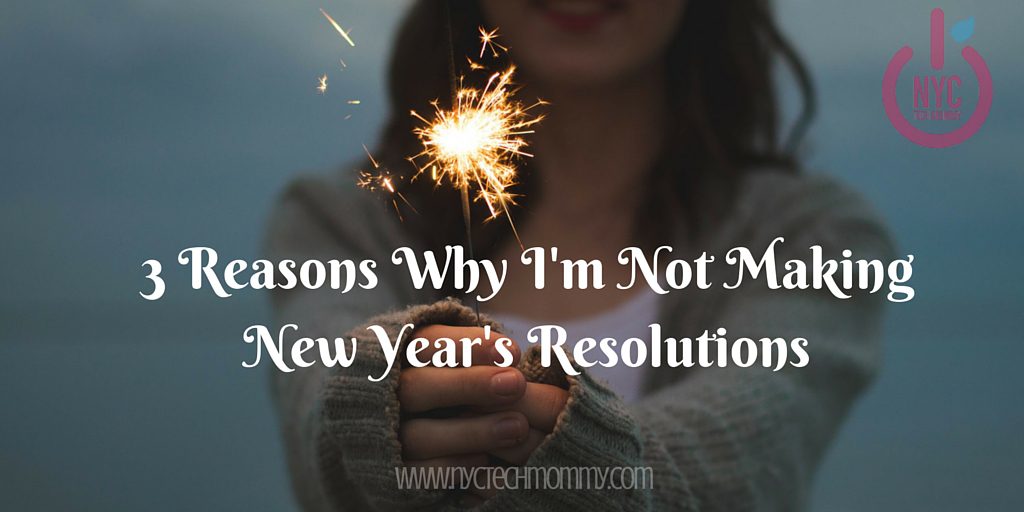 December 30, 2015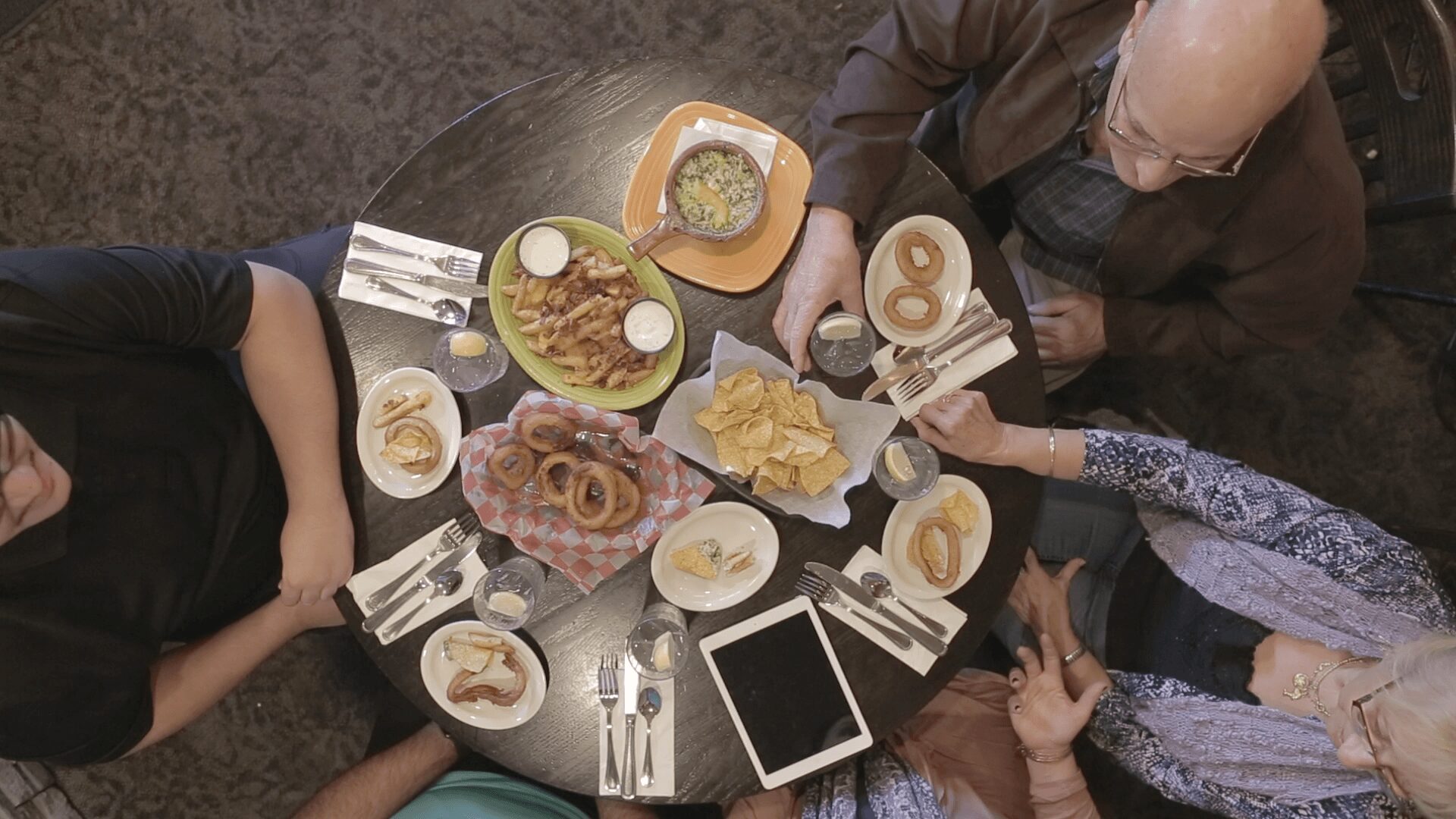 March 13, 2017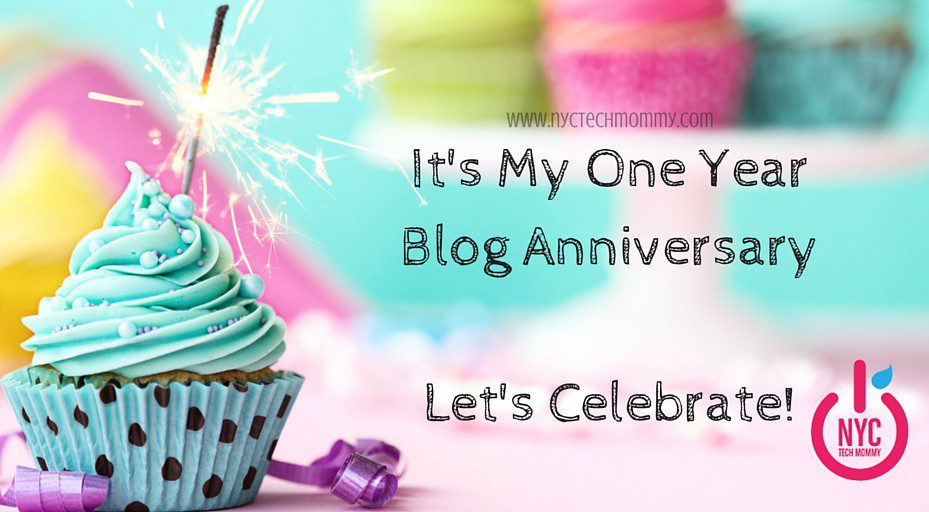 February 4, 2016