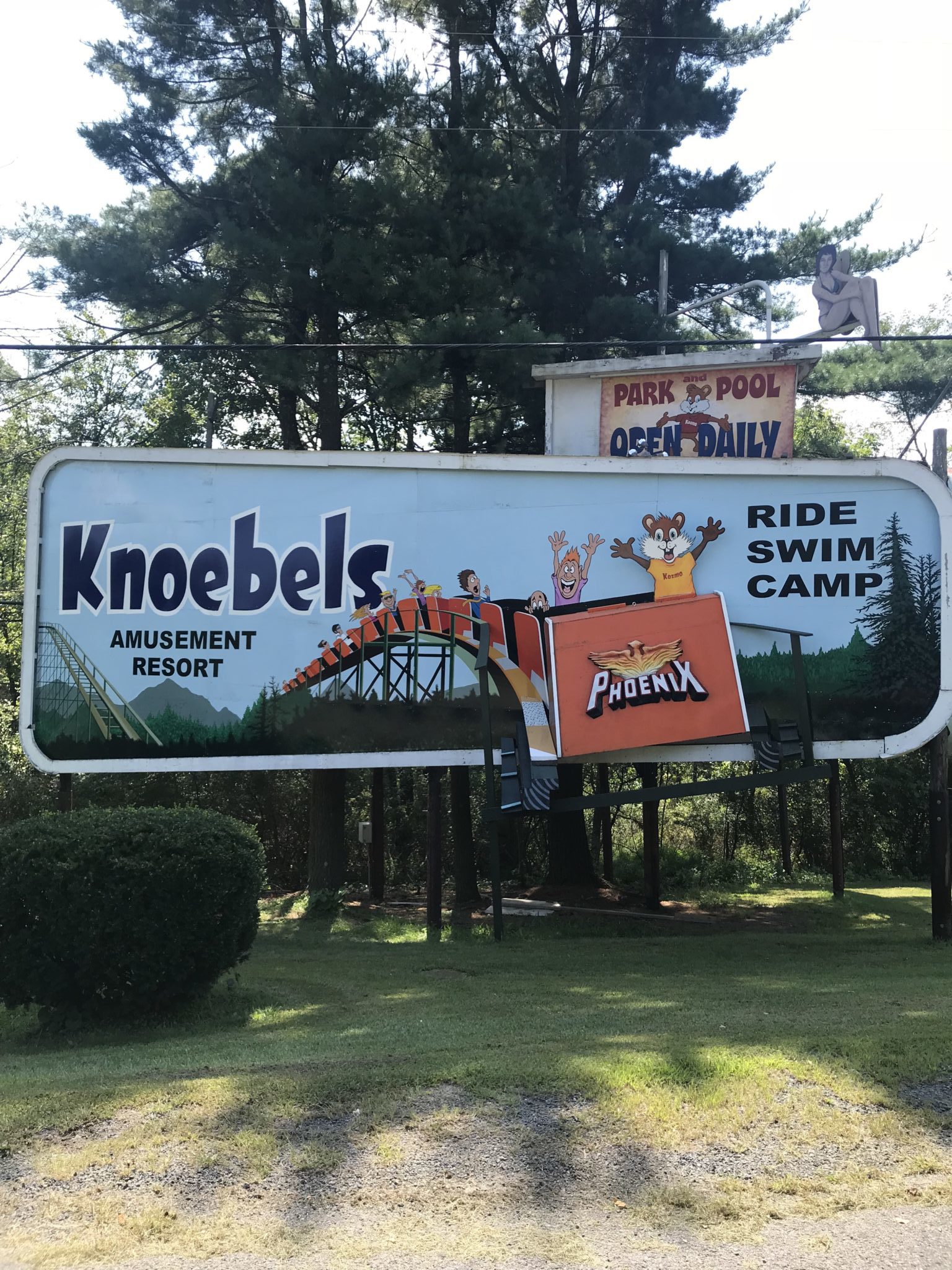 5 Reasons To Visit Knoebels – America's Largest Free Admission Park
This summer we took a family road trip across Pennsylvania enjoying all the family-friendly places we could find. One particularly unique place we discovered was Knoebels. Today I'll share with you 5 reasons to visit Knoebels and tell you all about the fun we had during our recent visit.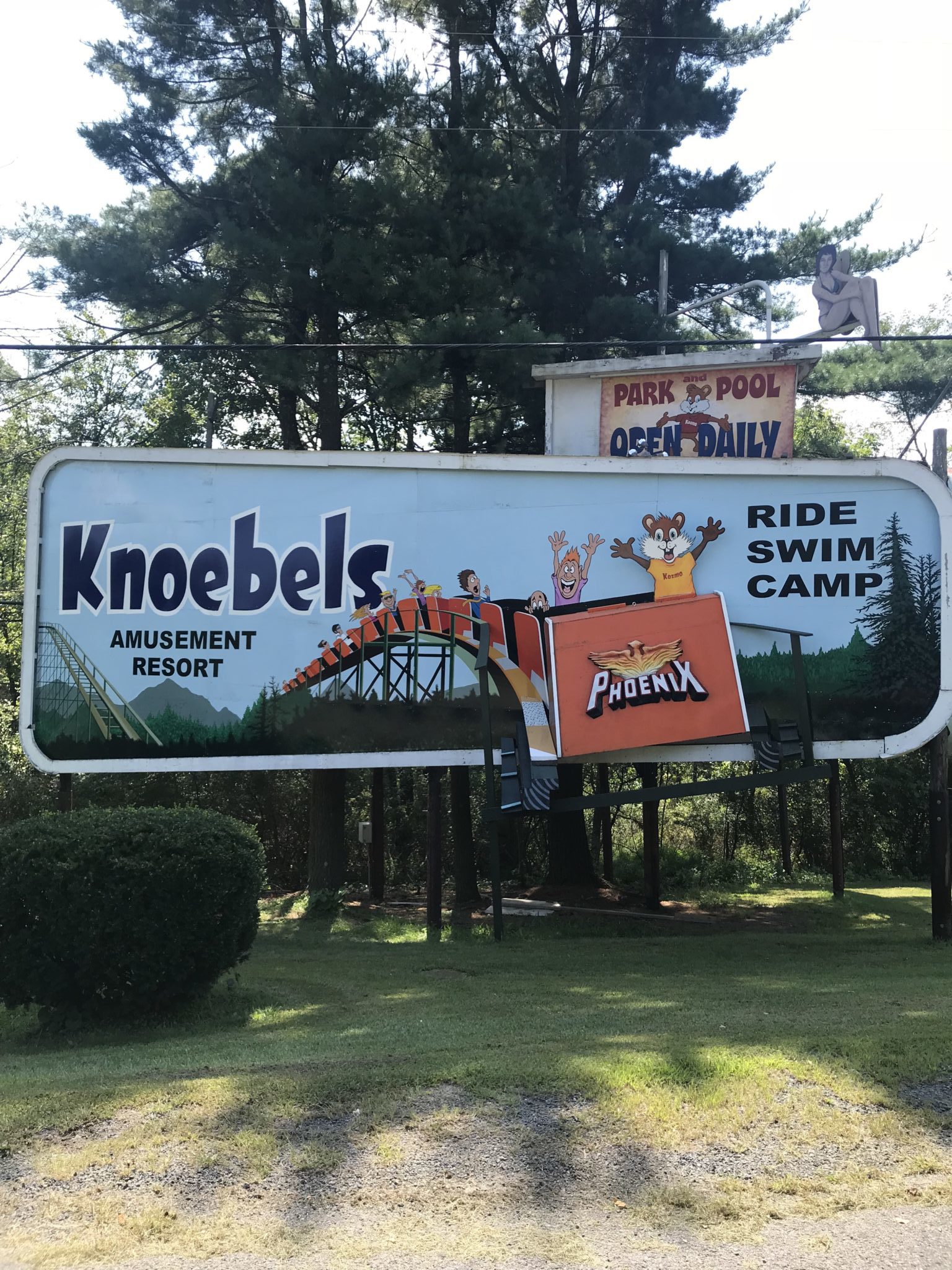 Disclosure: We received complimentary admission to facilitate this post. All thoughts and opinions are my own.
Maybe you've never heard of Knoebels before. I hadn't until recently but once I did I was intrigued to learn more about it! Knoebles Amusement Resort in Elysburg, Pennsylvania is America's largest free-admission park and it's been around for over 90 years! Those facts alone made me want to learn more.
This family-friendly amusement park opened in the 1920s and is still family-owned today. The park has more than sixty rides, including three wooden roller coasters. There's also a pool – water park area. Adjacent to the amusement park you'll also find Knoebels Campgrounds, complete with over 500 campsites for tents and campers, plus cozy log cabins rentals. Hearing about how much this place had to offer I just knew we had to visit Knoebels Amusement Park.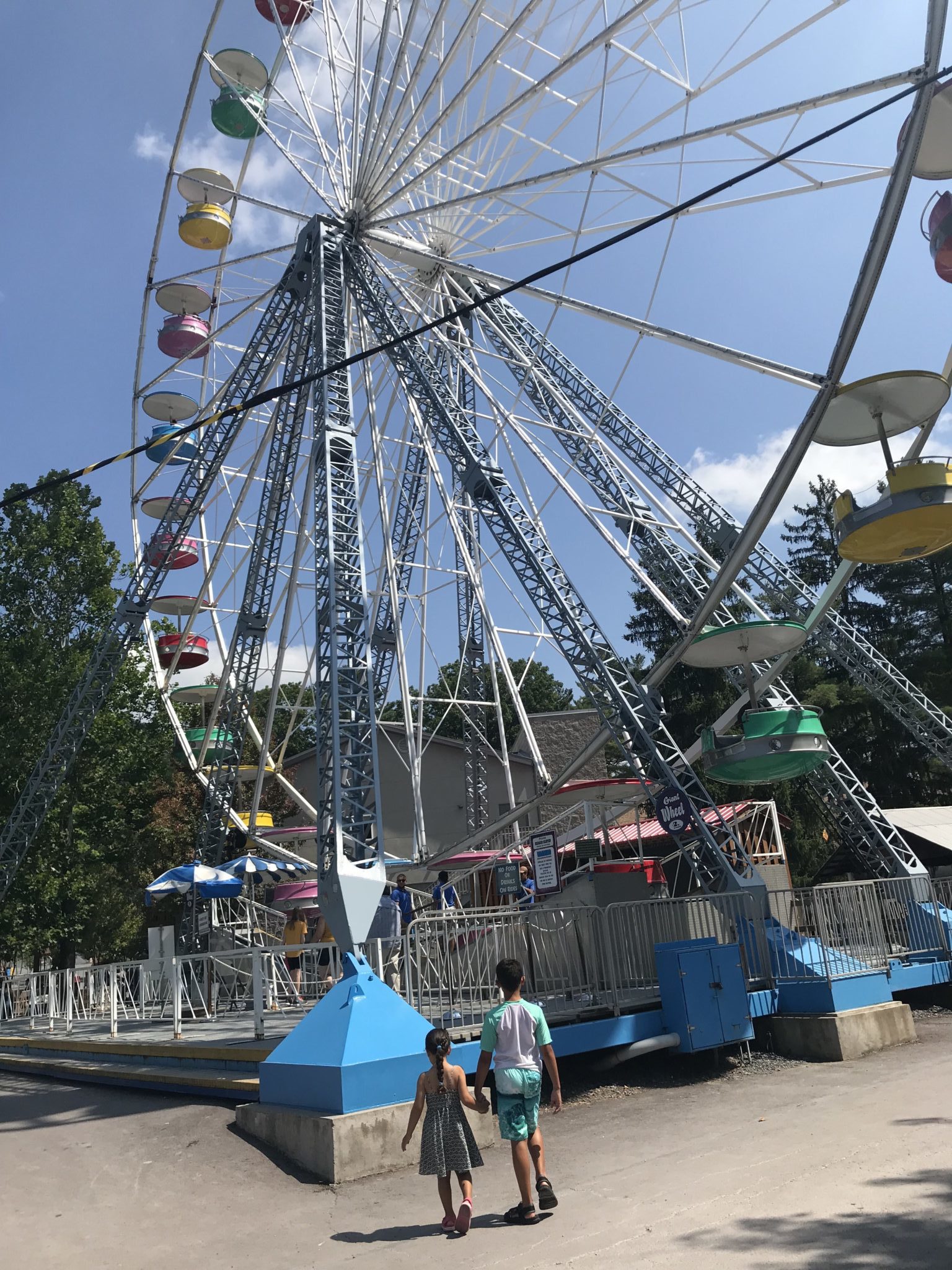 5 Reasons to Visit Knoebels
During our visit there were a few things that stood out to me so I decided to put together a list of 5 reasons to visit Knoebels. Our family visited Knoebels on mid-week day at the end of August and found that there were very little crowds. The park however was HUGE so I recommend wearing comfortable shoes if you want to explore it all. Knoebels is a family-friendly amusement park that's not only fun for all but also kind on the pocket. Truly worth a trip if you're looking for something fun to do when visiting central Pennsylvania — about a 3 hour drive from NYC.
1. Free Admission, Free Parking & Free Entertainment
You heard that right! There is no fee to enter this amusement park and parking is free too! This is probably what attracted me the most to this place. Our family loves amusement parks but the truth is that the hubs and I rarely go on rides anymore. The kids are the ones that have all the fun these days! Which means that most of the time we're paying ridiculously high entrance fees at amusement parks only to follow the kids around as they enjoy the rides. I love that you can bring the entire family to Knoebels and it's FREE! Plus there's no hassle to enter the parking lot and no long lines at the window to pay to enter. There's ample parking and that's FREE too!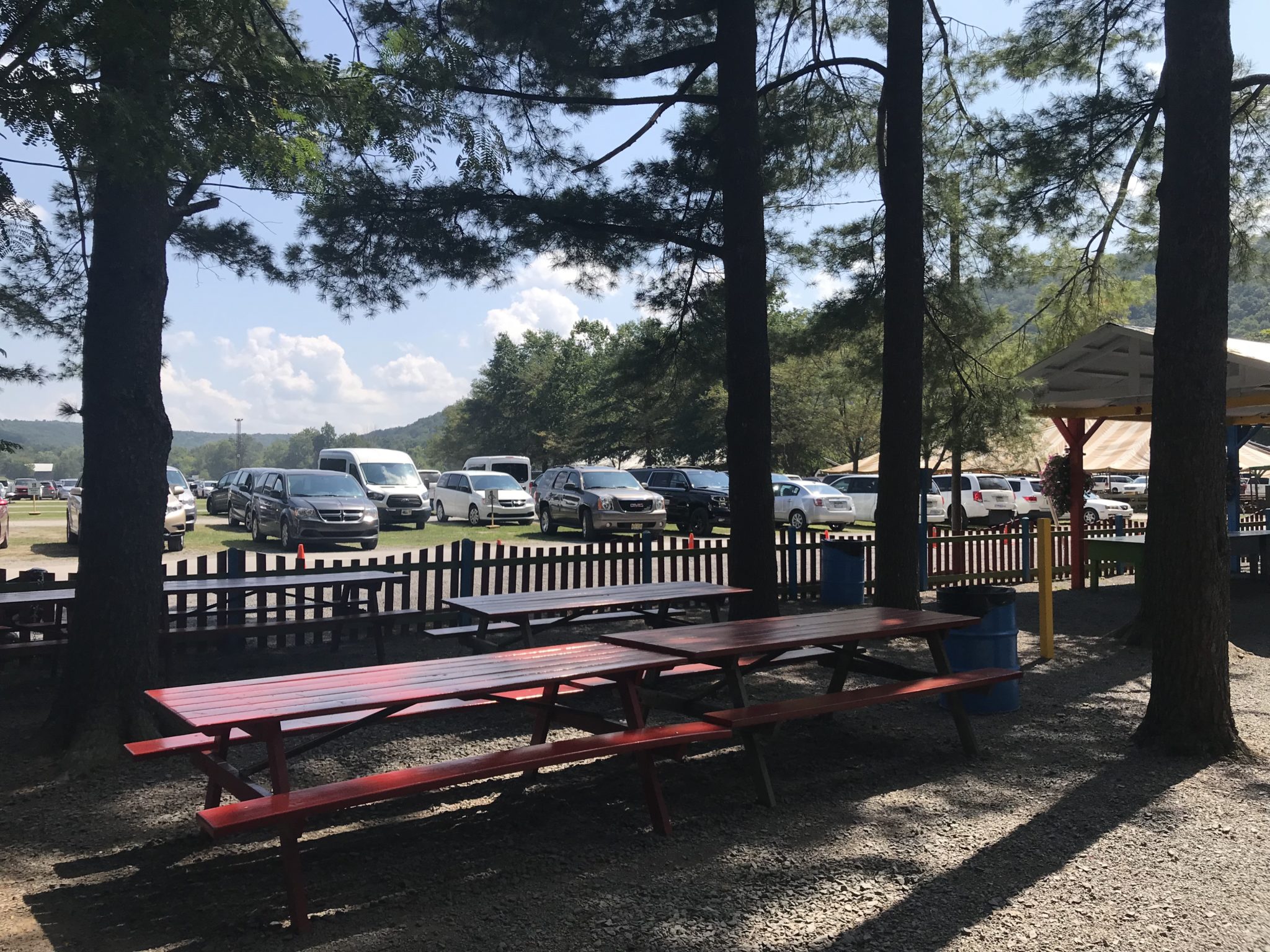 Entertainment here is also free! From musical performances to magic acts, puppet shows and costume storytelling. There's no cost entertainment for all! Knoebels also offers fun family-friendly events in the fall like their Covered Bridge Festival and Hallo-Fun Weekends.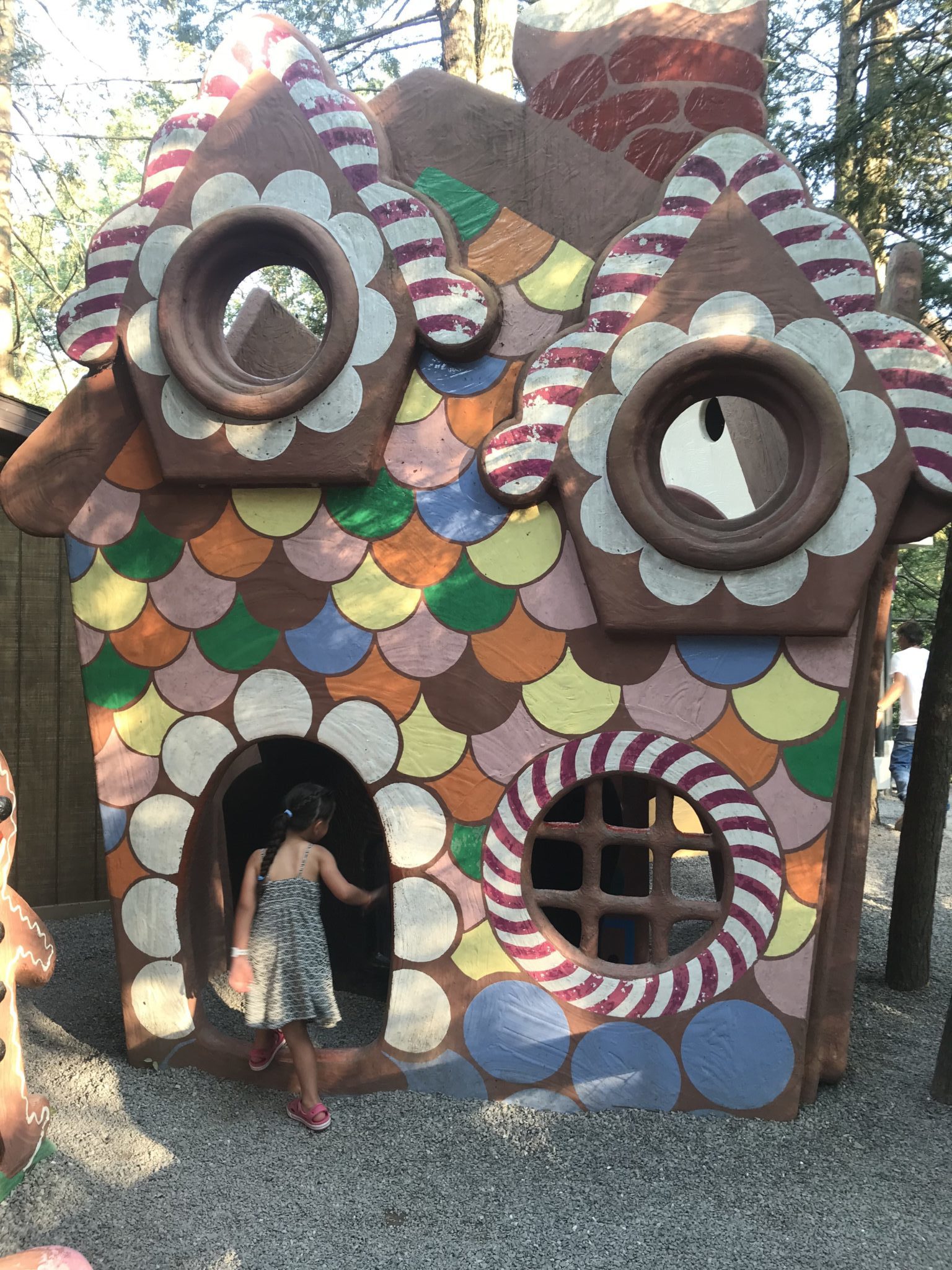 There are even FREE attractions like the Knoebels Carousel Museum and the Bald Eagle Habitat. The Kozmo's Play Area was a favorite with my kids!
2. Pay Per Ride
This was another great selling point for me! My kids don't always want to go on every ride. Sometimes I'll want to go on a ride or two. I love being able to pay for what we use vs. having to pay a steep price for a ride pass that we won't completely take advantage of. At Knoebels you can pay per ride.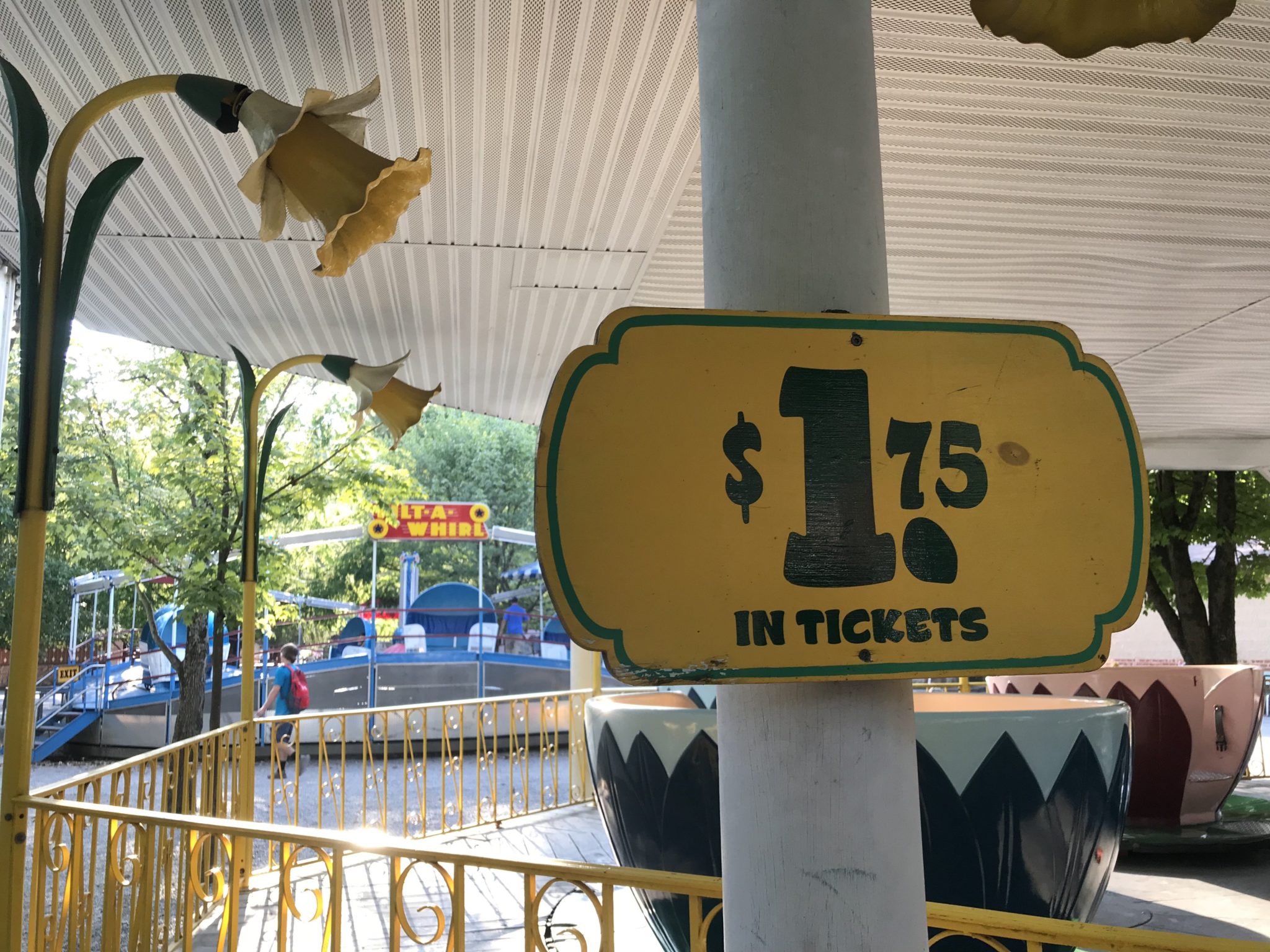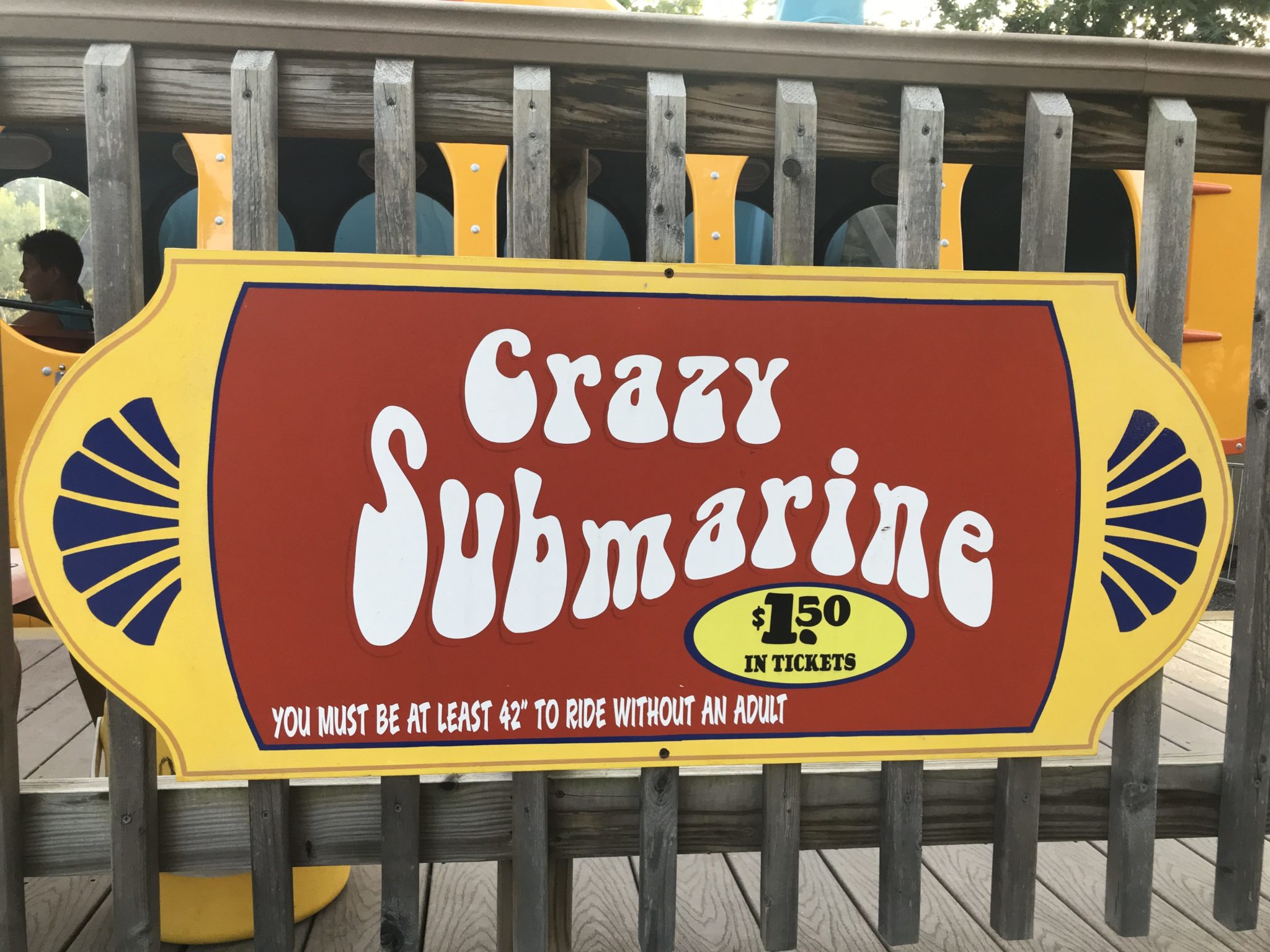 You can purchase a discounted books of tickets too. Or if you prefer, you do also have the option to purchase a pay-one-price wristband to ride all day. You can even save on wristbands when visiting the park in late afternoon. It's nice to have options!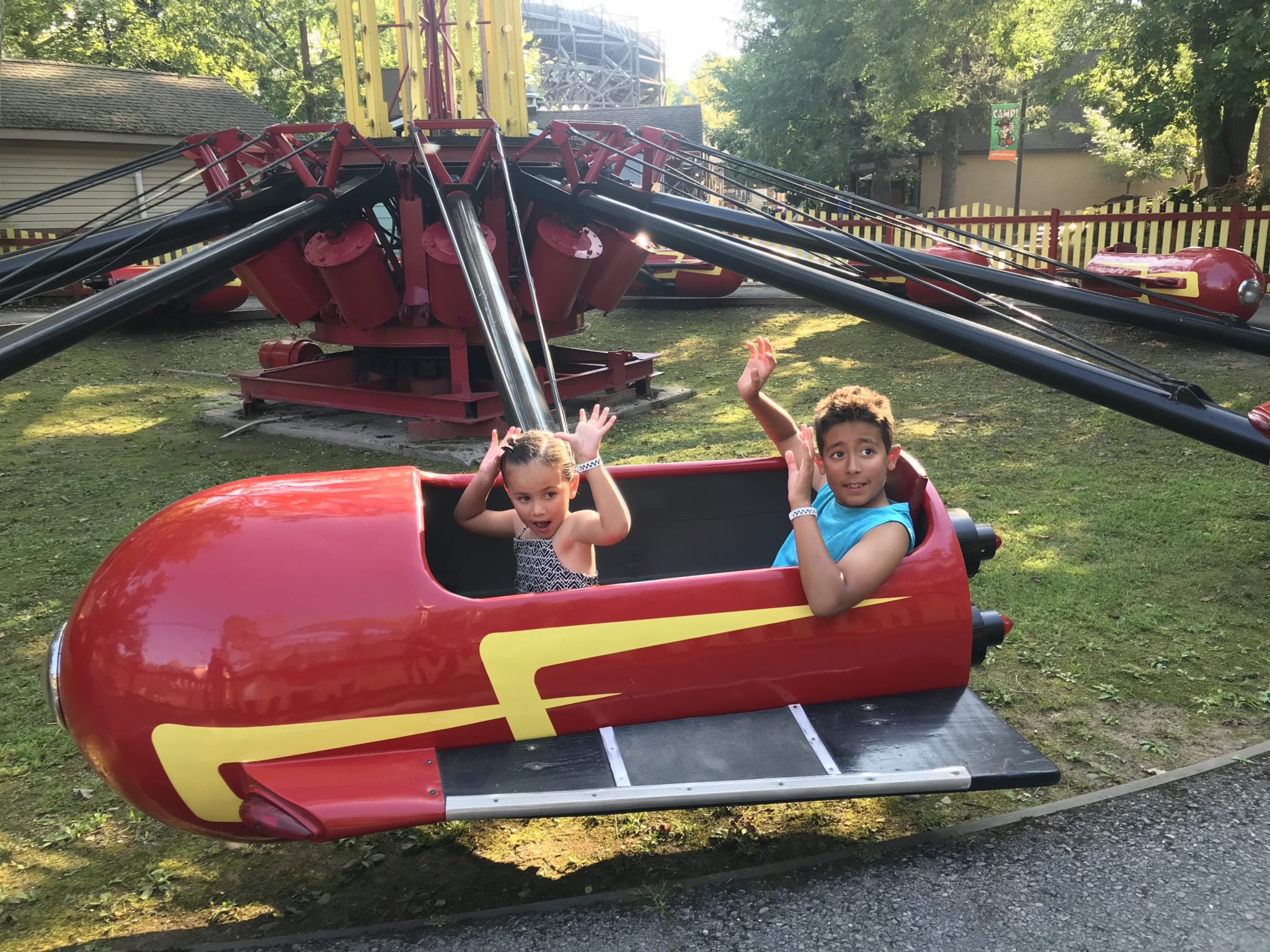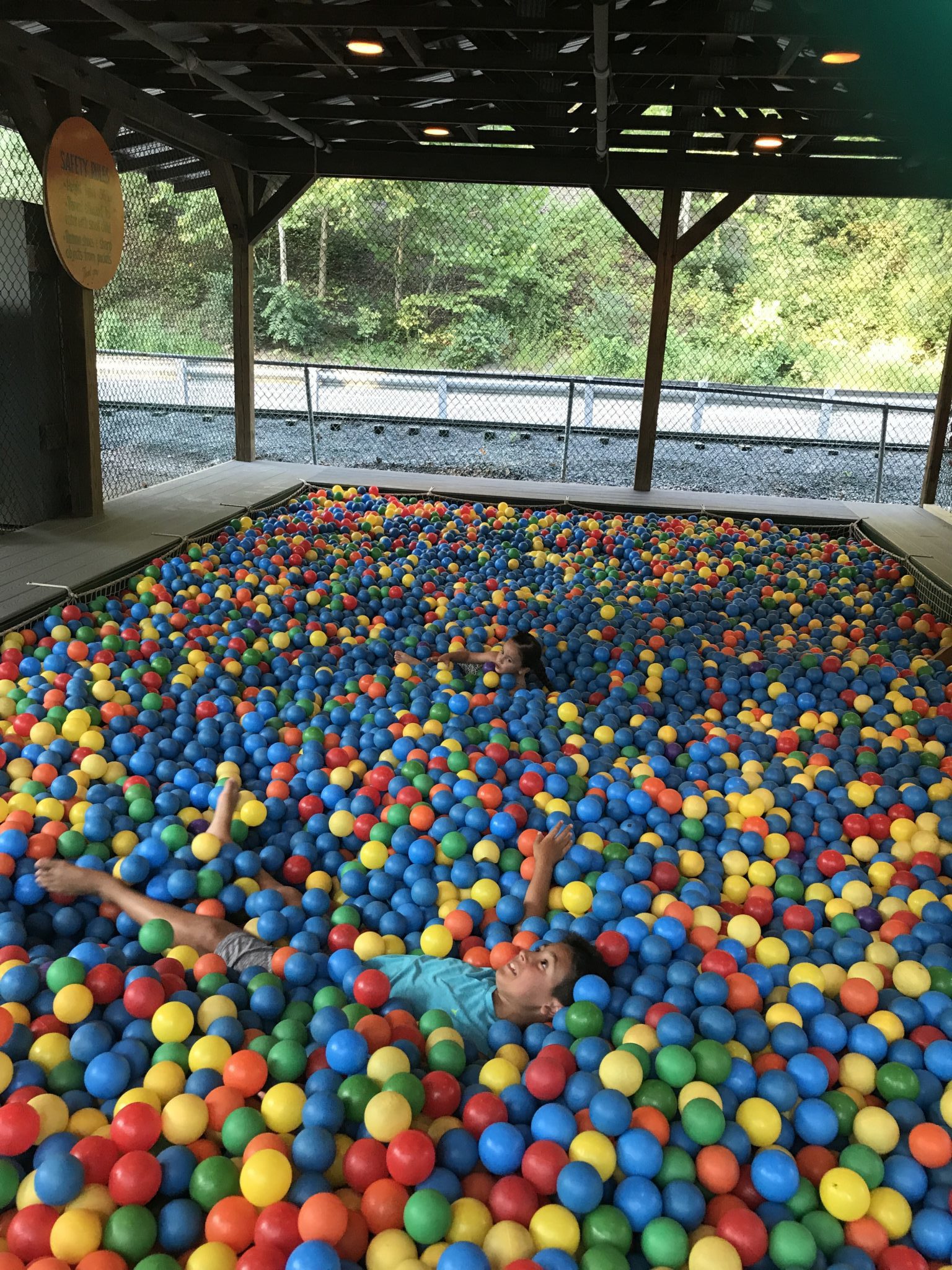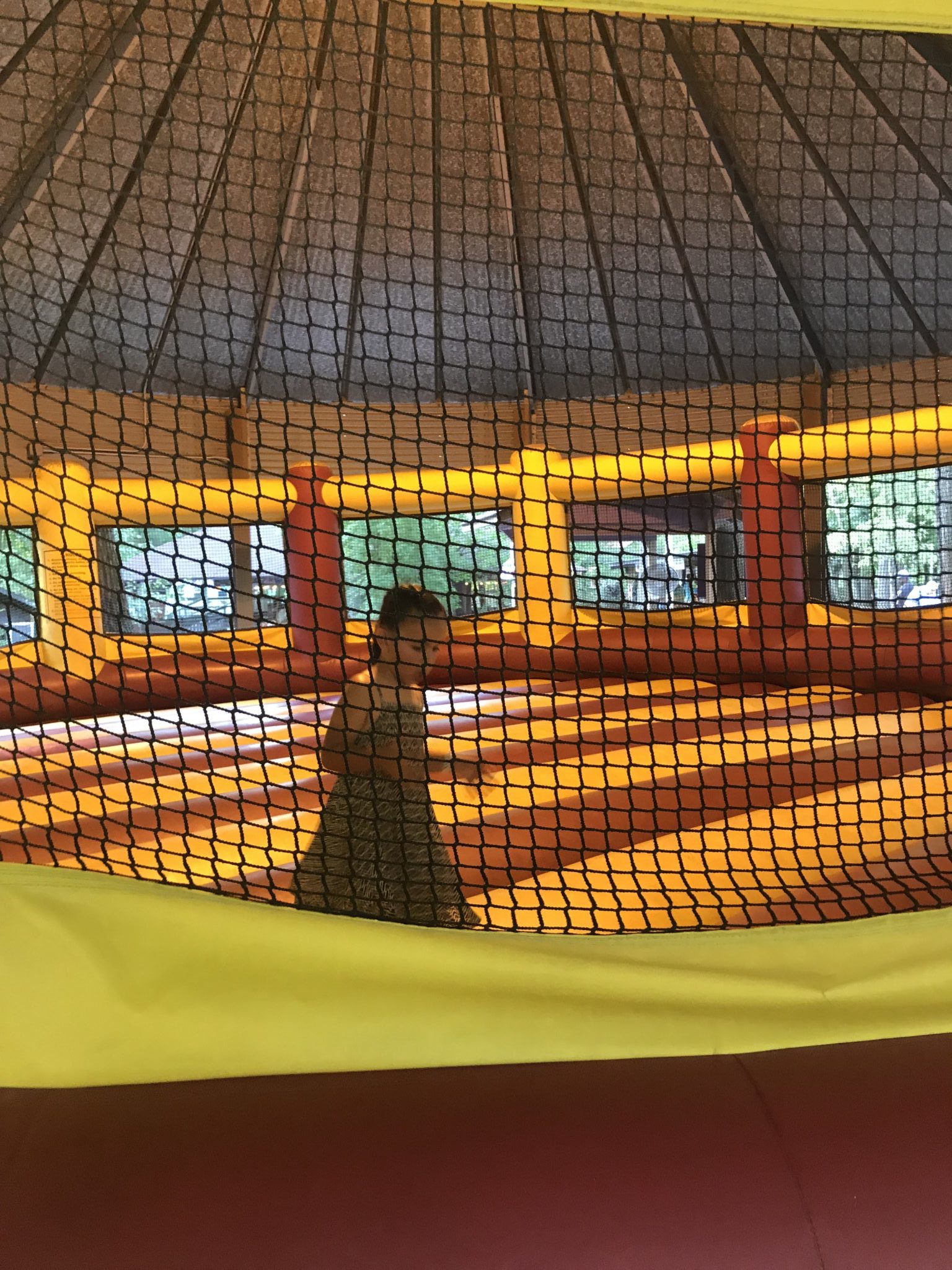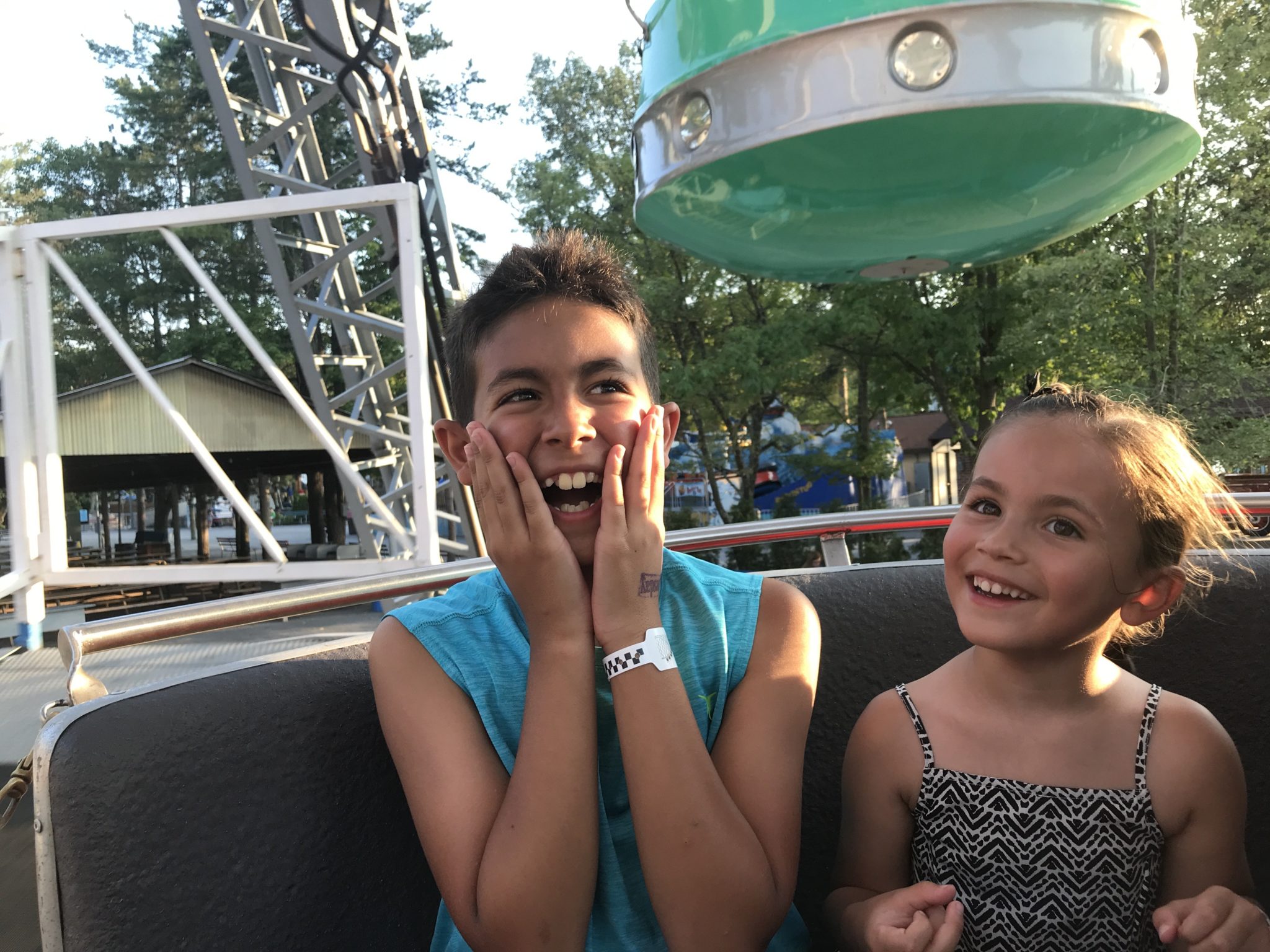 At Knoebels you'll find kiddie rides, thrill rides, family rides, and games too! My kids loved the Ball Crawl, a ginormous ball pit. Another favorite was the Space Walk, a giant bouncy house, but the kids will have to be under 54″ tall to enter. My 9 year old was too tall but my 3 year old really enjoyed it. Classics like the Carousel and the Giant Wheel are always fun for the entire family. The Hunted Mansion is also a must! It's been named a favorite for over 10 years by Dark Ride and Funhouse Enthusiasts! There's no hight restriction on this ride so if your little ones aren't easily scared they'll be fine to ride. My 3 year old was brave enough!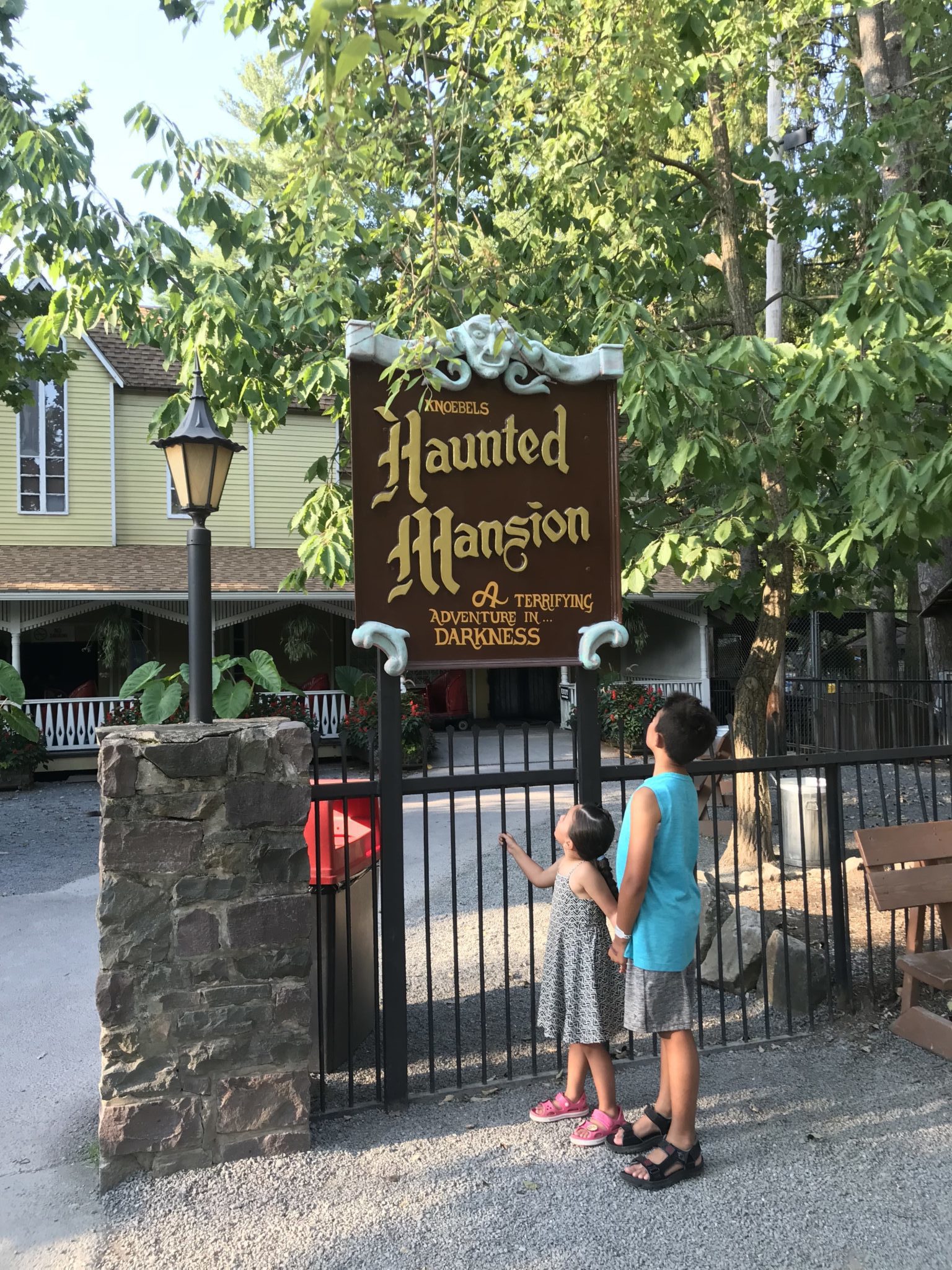 3. Bring Your Own Food
I can't say I've visited many amusement parks that allow you to bring your own food, or at least not as much as you can bring to Knoebels. When visiting this park, make sure to pack up those large coolers and bring enough food for the entire day! This will save you tons of money, especially when bringing the entire family along. Knoebels offers tons of picnic pavilions where you can enjoy your meal.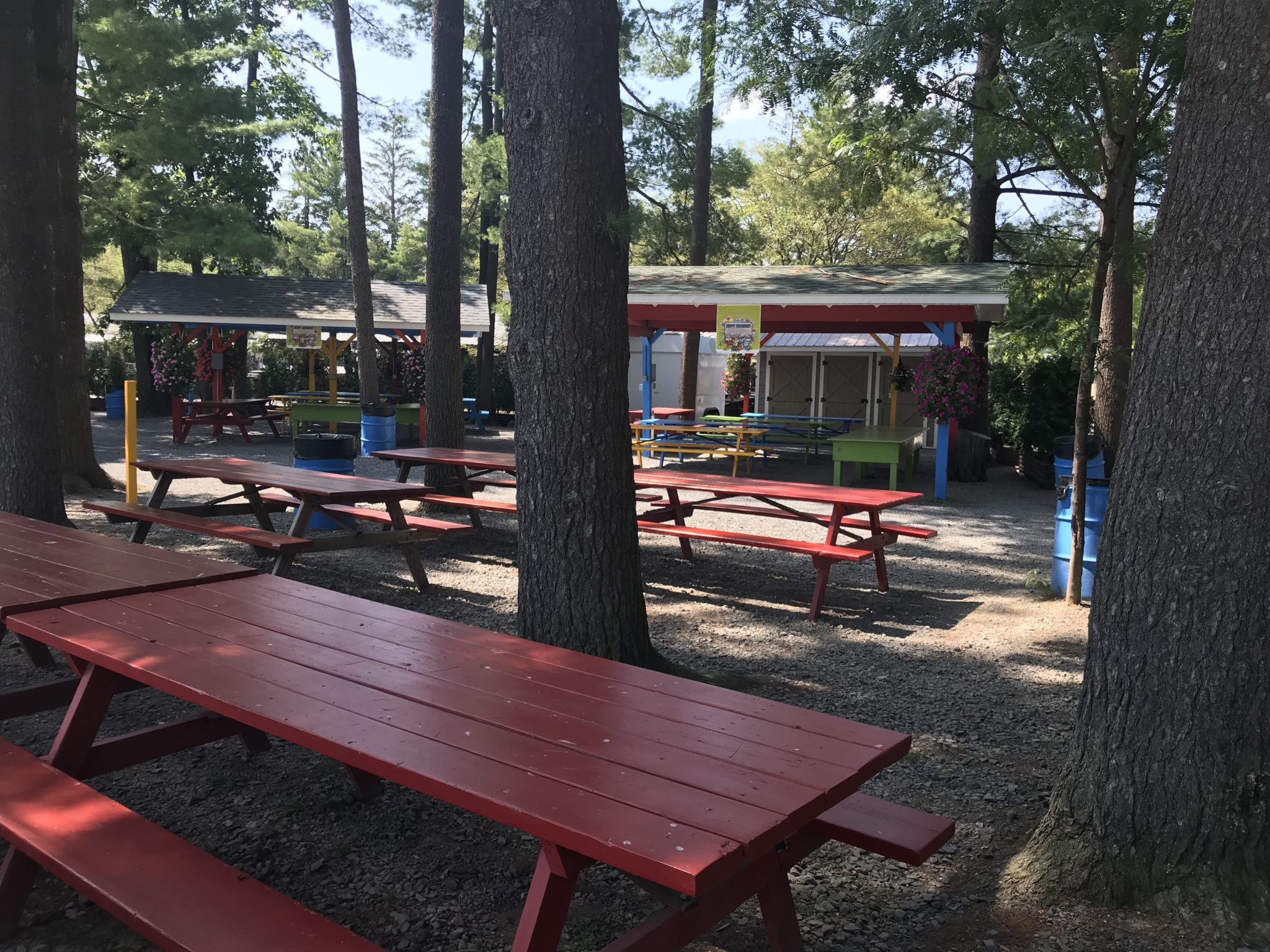 This amusement park is also a great option for family gatherings, reunions, birthday parties, etc. Since there is no fee to enter the park, no parking fees, and you can bring your own food, there's no reason why not to host your next gathering at Knoebels. Grills are also available to rent (for a fee of $75 per day) so you can even host your next family BBQ here.
4. Incredible Food Options
I know I told you to pack up the large cooler with enough food for the entire day but it's worth mentioning that Knoebels also offers great food options at great prices. So weather you decide to leave the cooler at home or maybe just want to enjoy a little treat in addition to what you brought from home, there are lots of options here. From counter service to sit-down options, there's a wide variety of choices. Food ranges from pierogis to bison burgers and gator bites. Grab some caramel apple chips or go for a pickle on a stick. Our favorite were the "Famous Fresh Cut French Fries".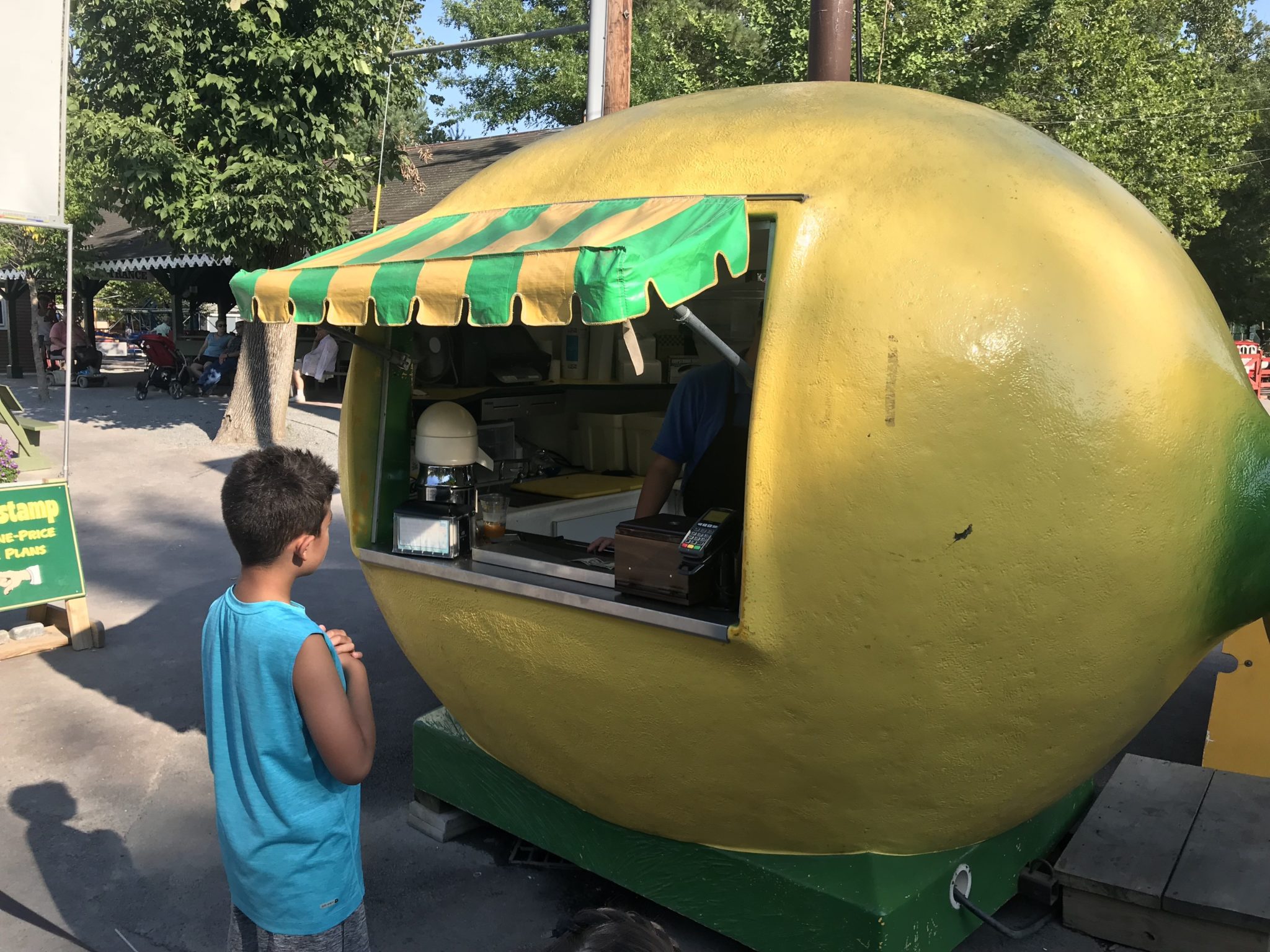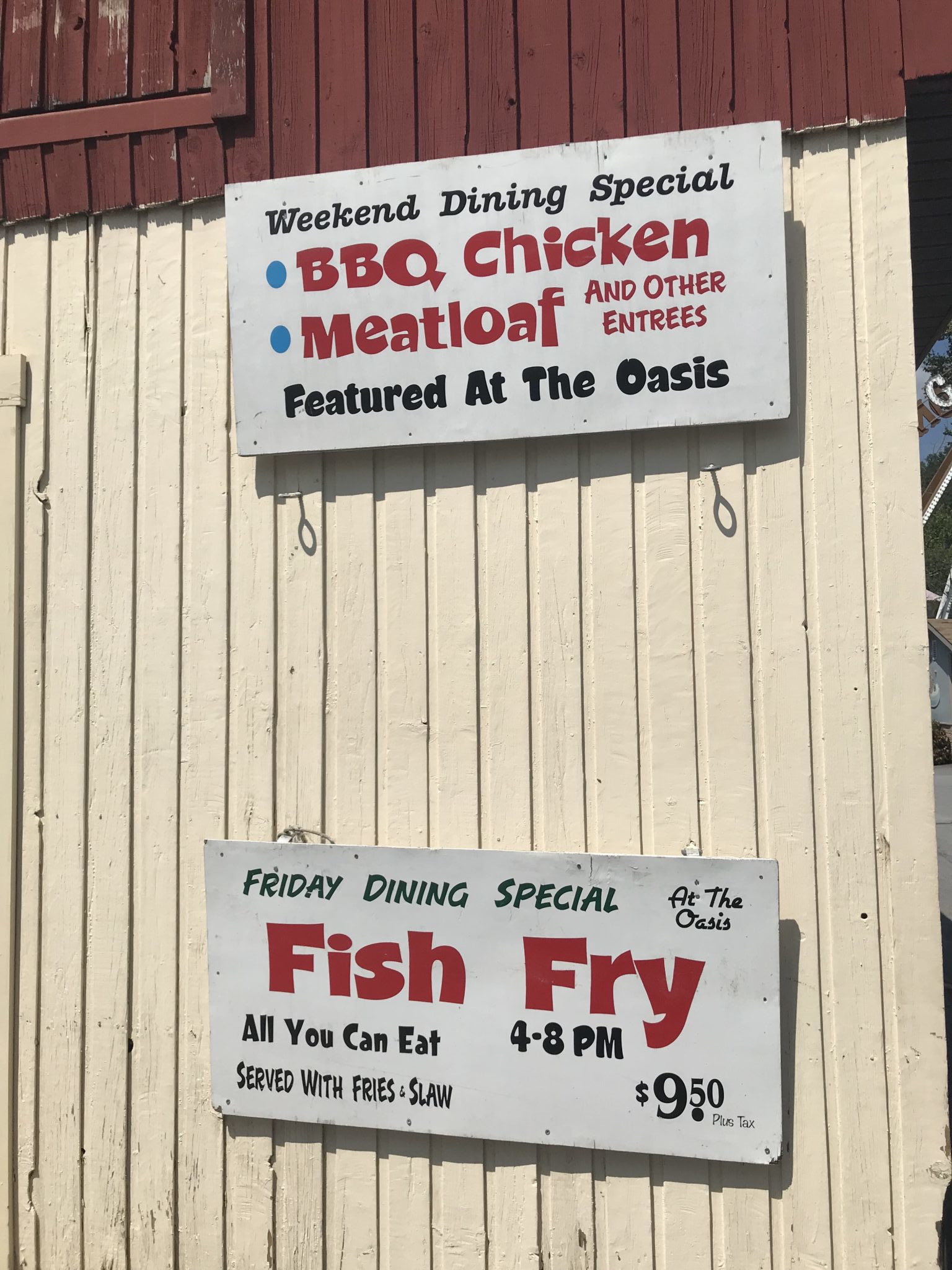 We found the prices to be really reasonable too! On our latest trip we brought just snacks and drinks in our cooler. We purchased lunch at the park and it consisted of typical amusement park fare — hamburgers, hot dogs, fries. We spent under $30 on lunch for our family of 5. I didn't mind spending the cash since we didn't pay entry fees or parking. We also purchased some fresh lemonade which was really good and refreshing and enjoyed ice cream cones at the end of the day.
5. Crystal Pool
Anytime we find an amusement park with a pool or water park it's a big plus for us! We visited Knoebels on a hot summer day so a dip in the Crystal Pool was just perfect.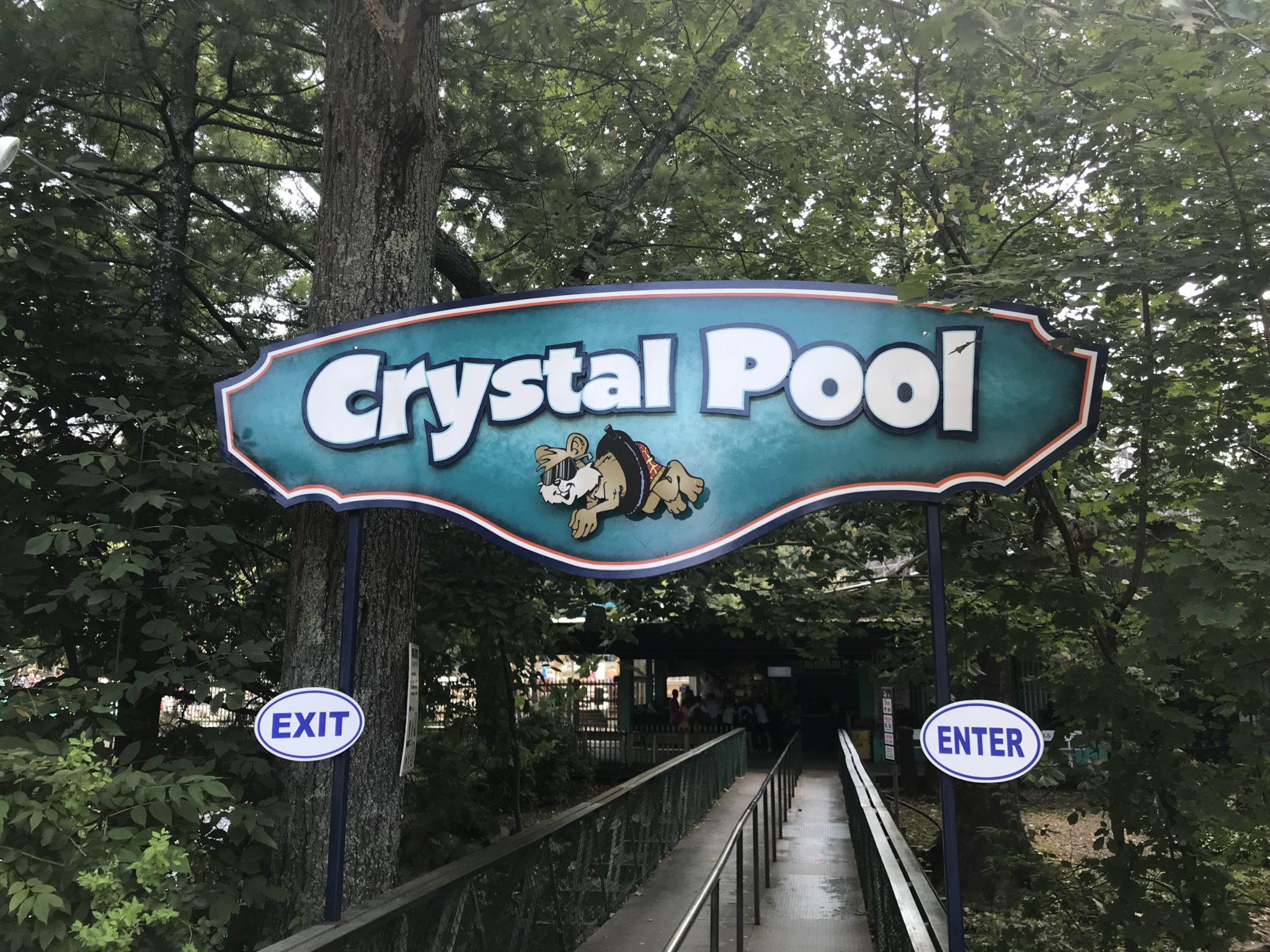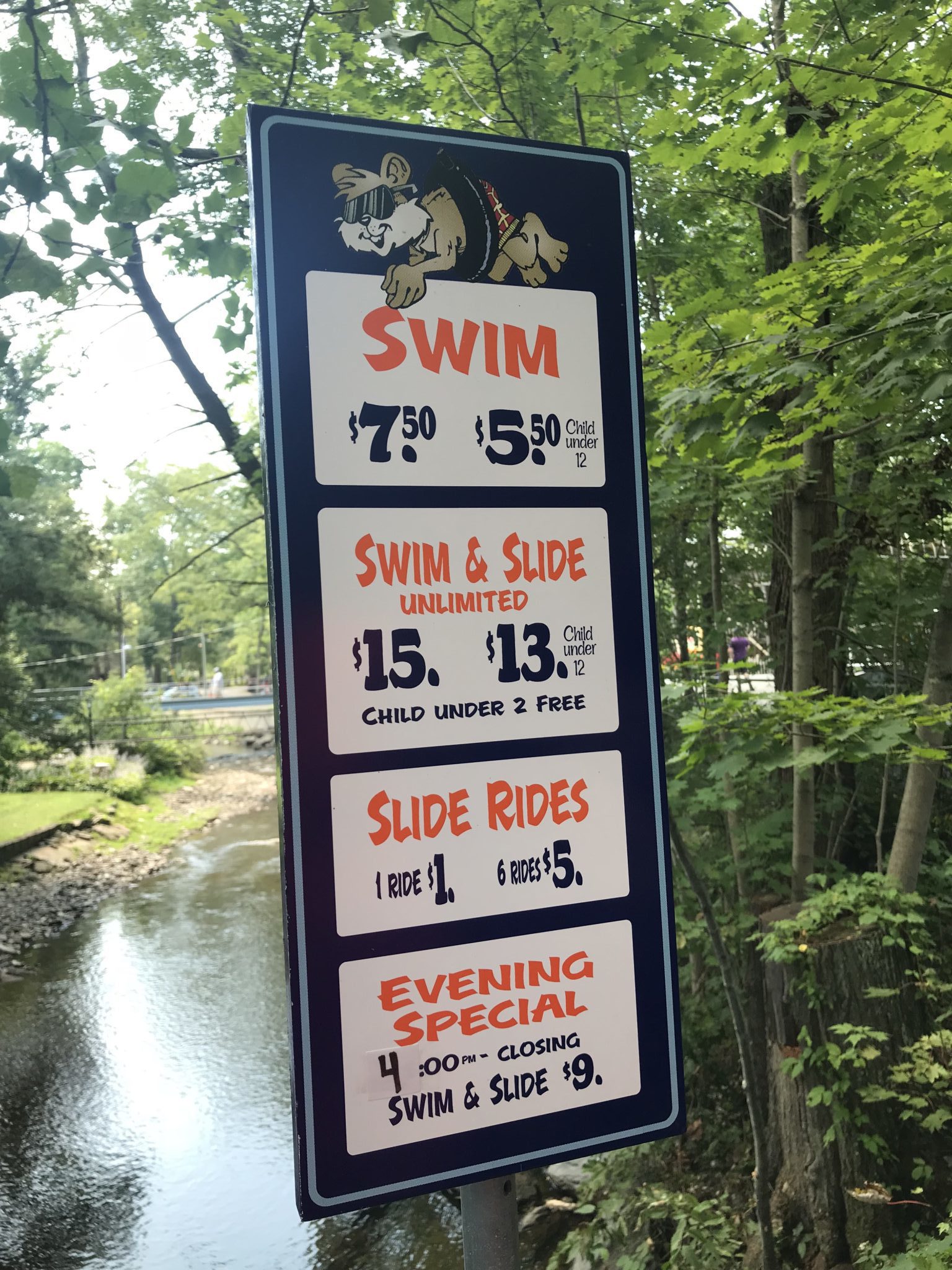 There is an additional fee of $7.50 per adult and $5.50 per child to enjoy the pool but it's totally worth it on a hot day. The pool is huge and includes slides as well as a deep end with diving boards. This water park area also includes a fun kiddie pool for toddlers, and a ball pit play area and climbing nets for the bigger kids.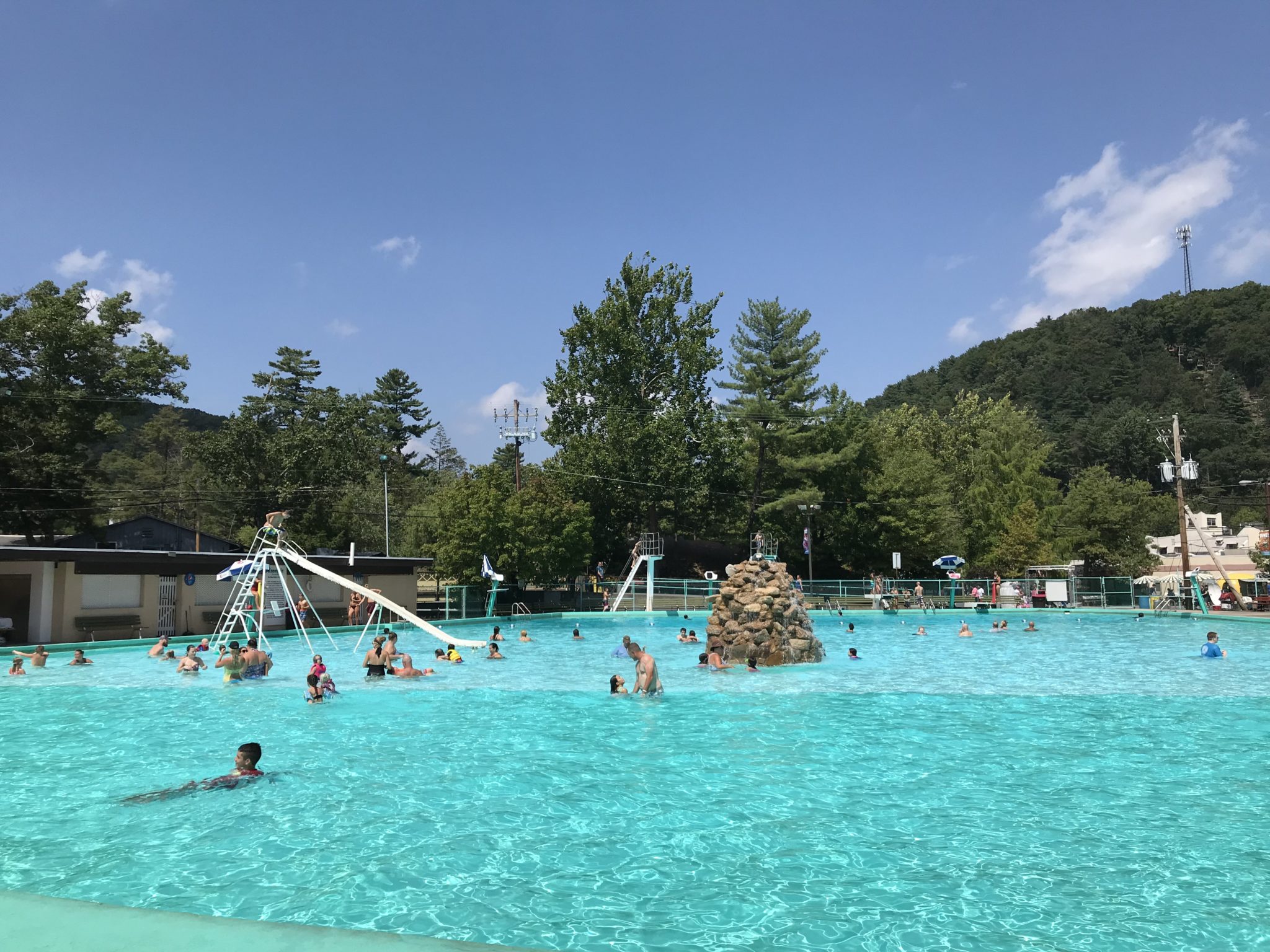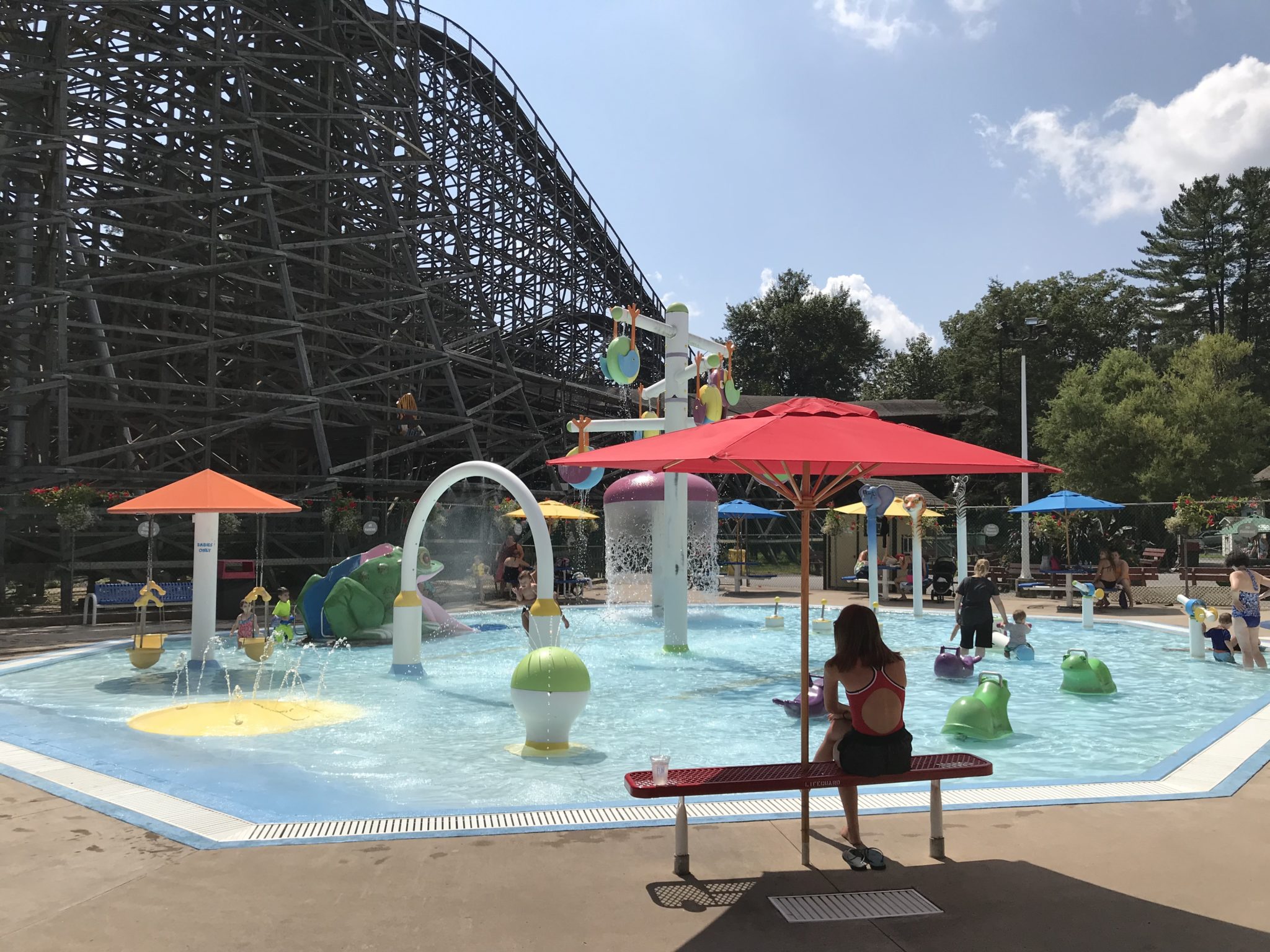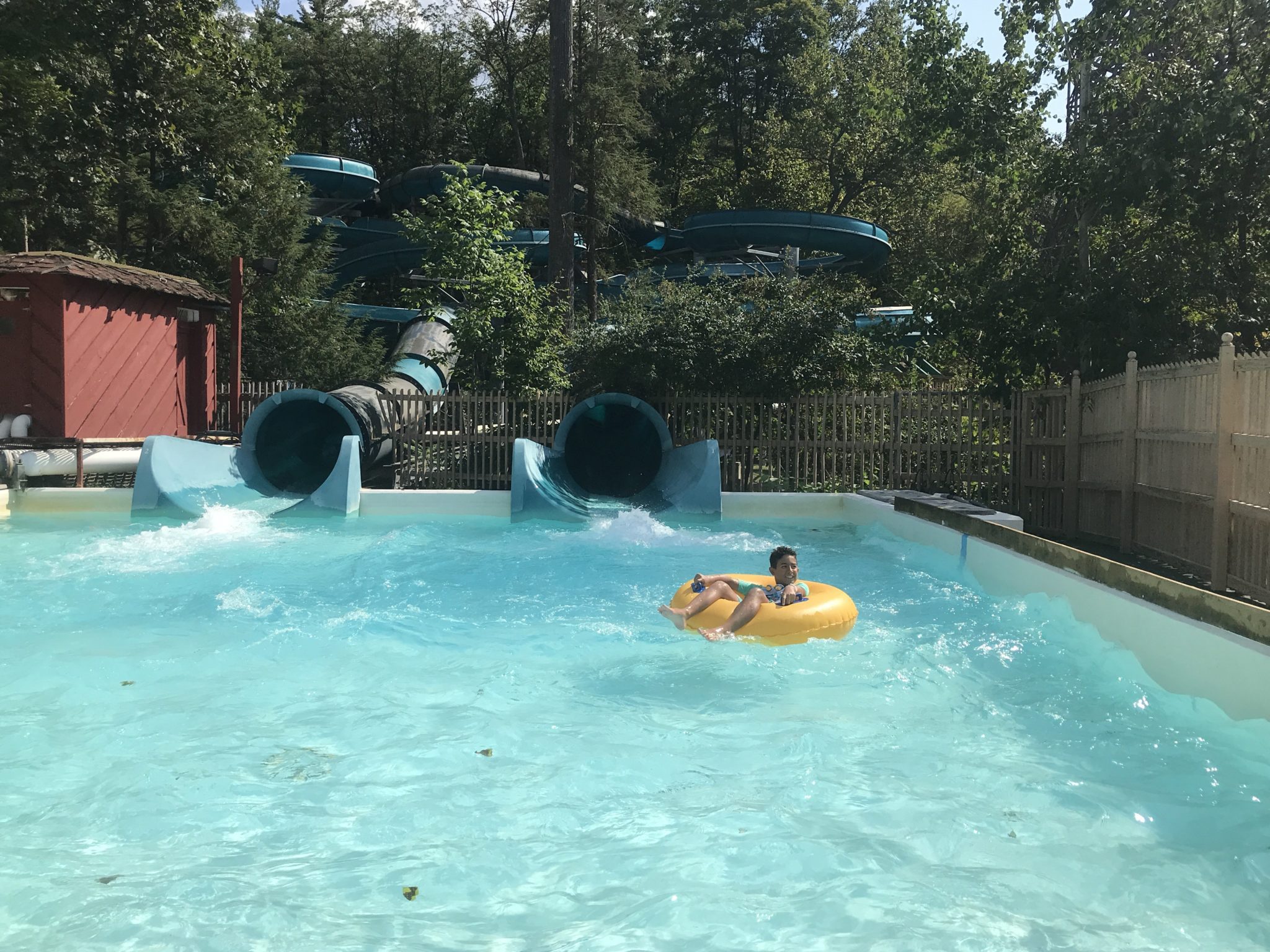 There are also two fun water slides you can ride but they do require an additional fee of $1 per ride. You can also purchase 6 rides for $5 or pay a ride all day price. Once you're done splashing around, this water park area also offers comfortable changing rooms with showers and lockers.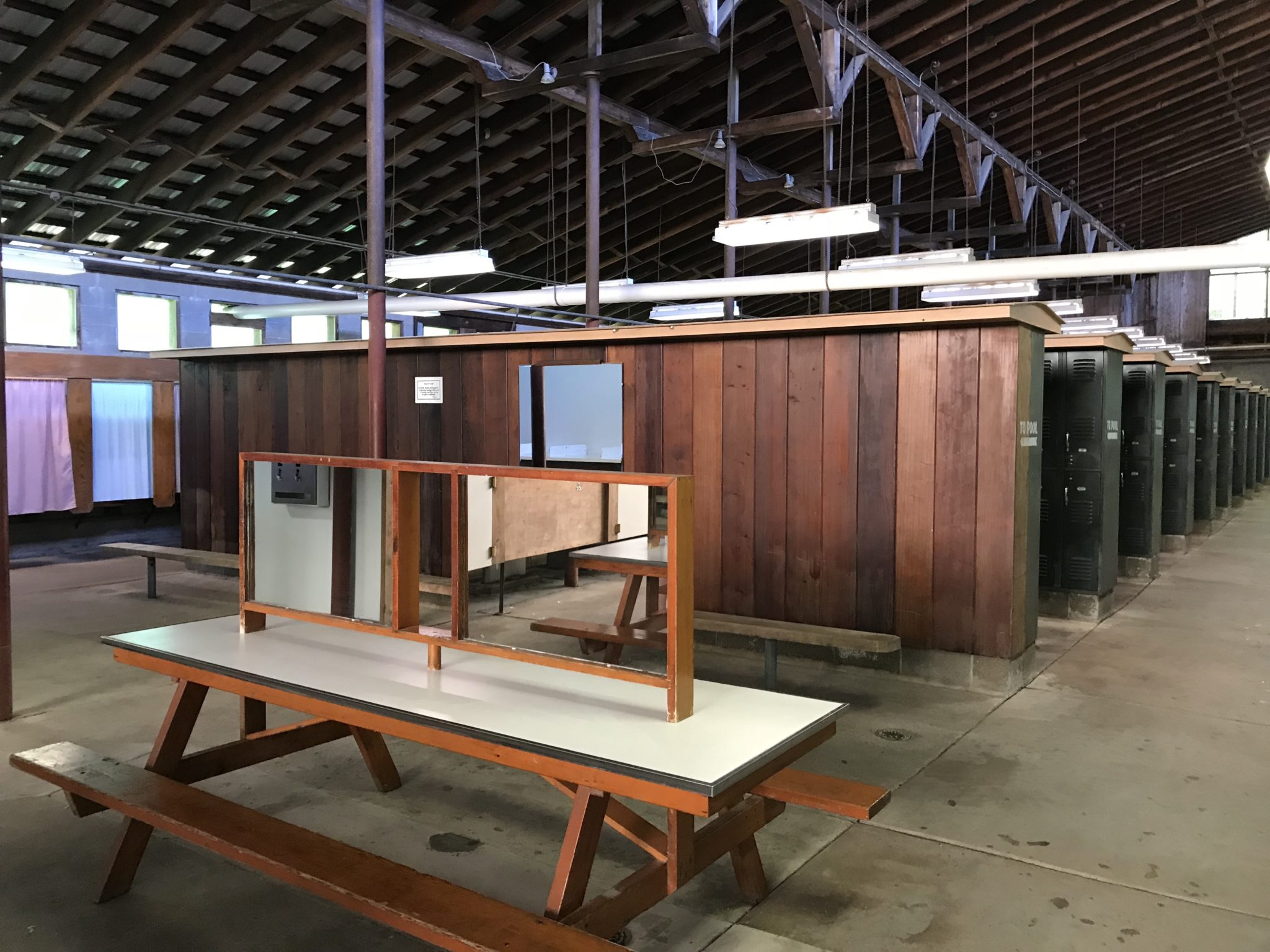 We enjoyed a great family-FUNday at Knoebels and will definitely will be back again and again! I can't believe we hadn't discovered it until now. It's really a unique experience that the entire family will enjoy. Besides all the fun, I love that this amusement park offers so many options that make it truly economical and family-friendly.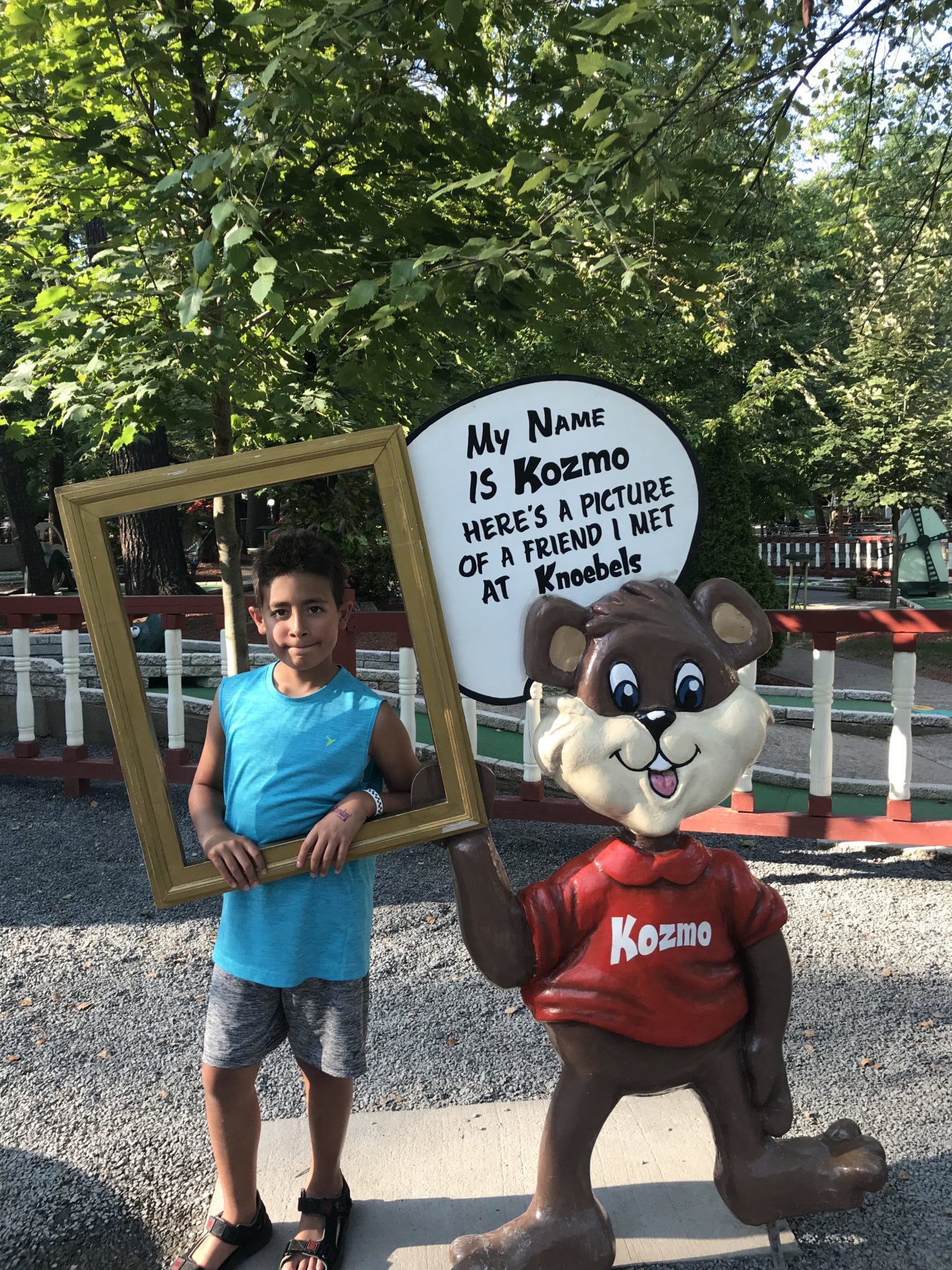 See you at Knoebels and don't forget to "PIN" this post so you can come back to it later when planning your own trip!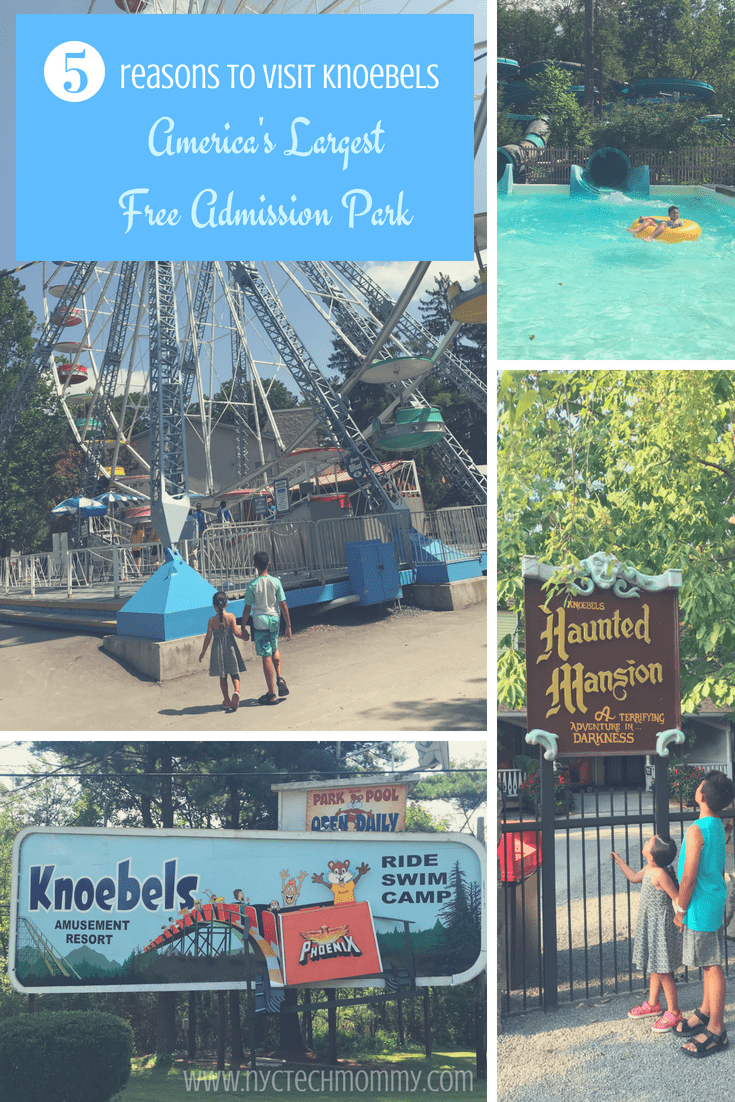 You May Also Like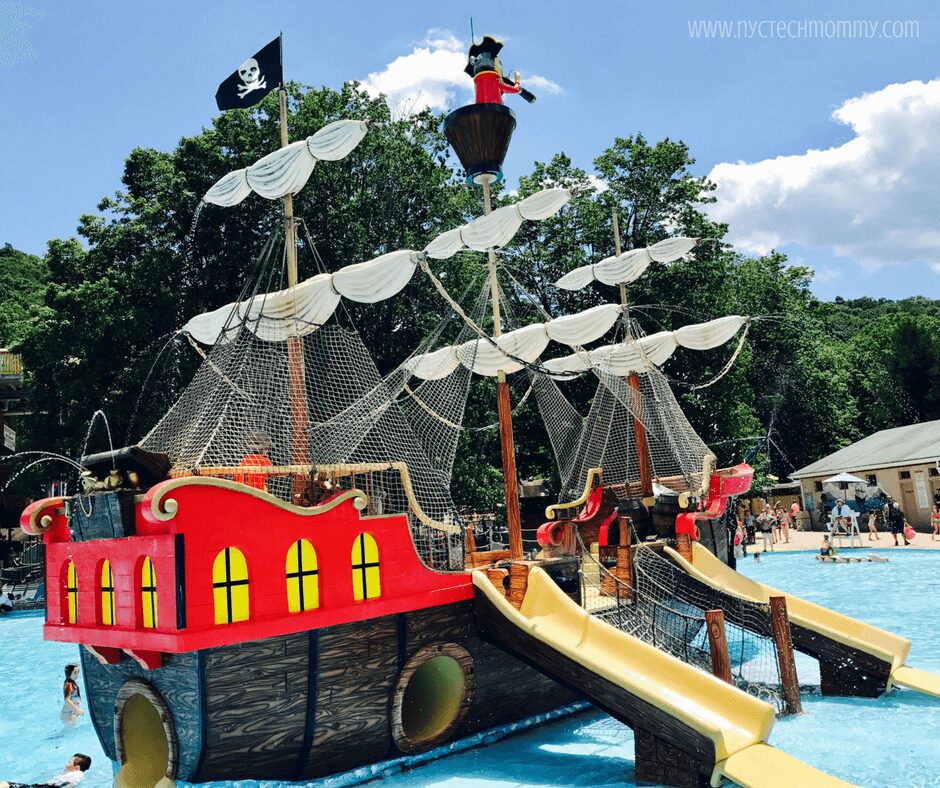 September 1, 2017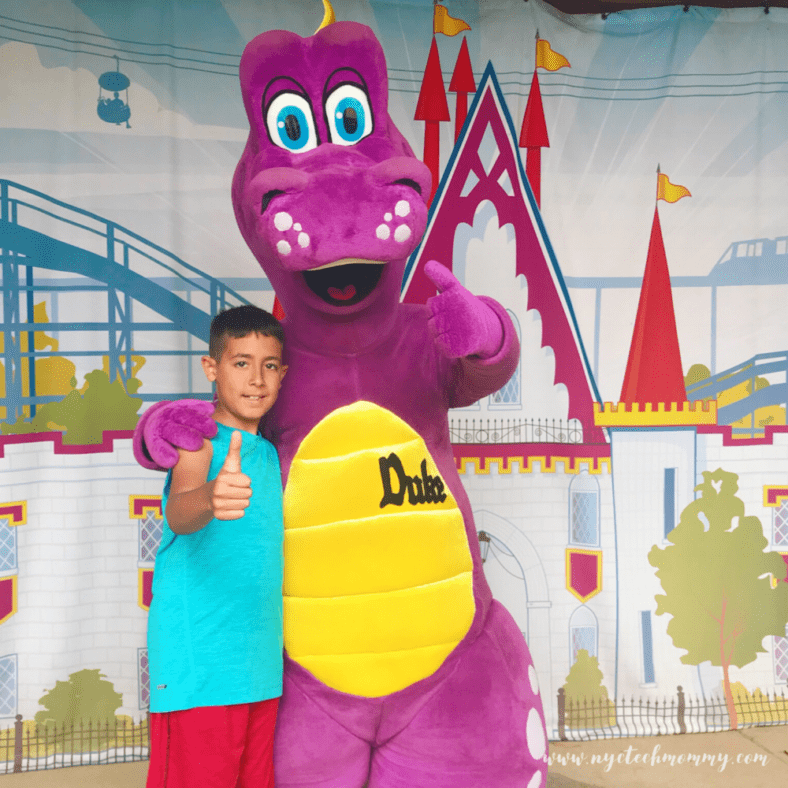 August 20, 2018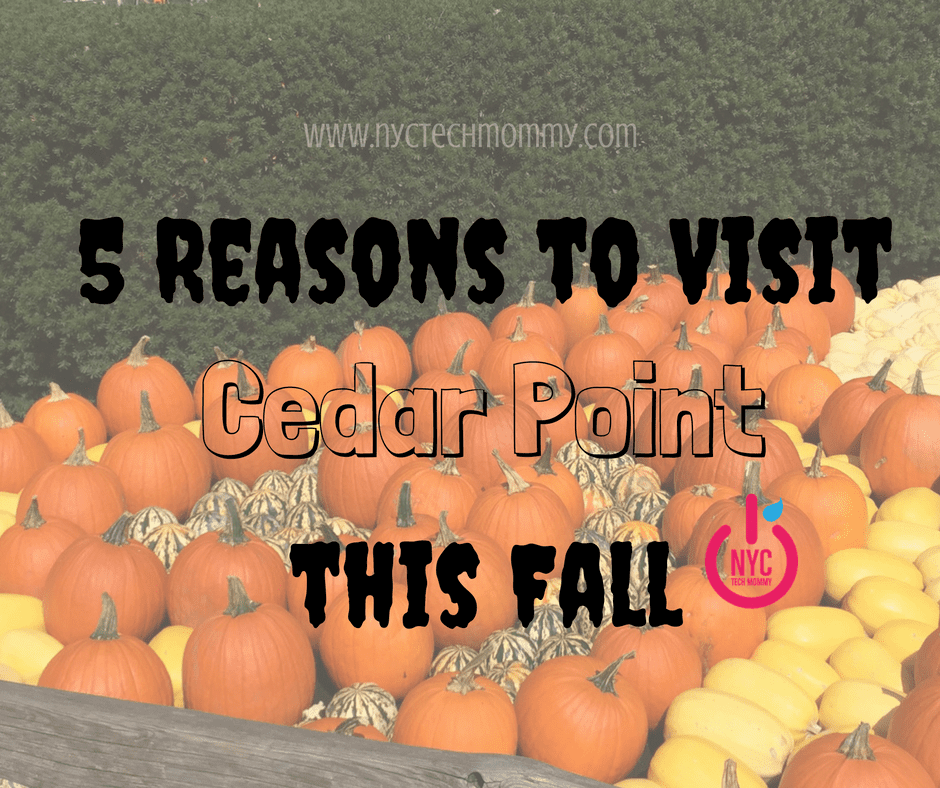 September 14, 2016