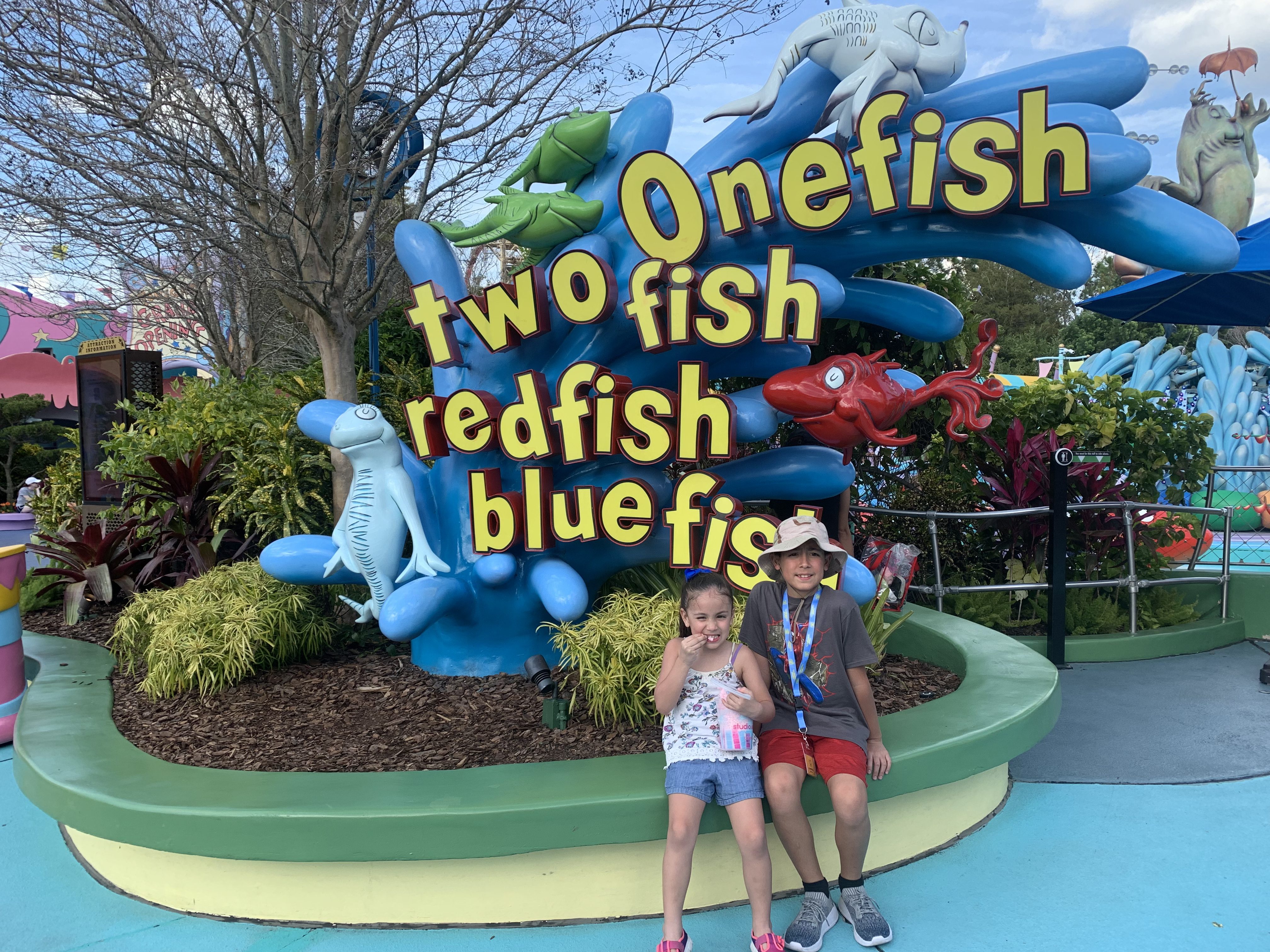 Oh the Fun You'll Have at Seuss Landing – Universal's Islands of Adventure
March 1, 2019
Happy birthday Dr. Seuss! The teacher in me comes busting out this time of year as I get ready to celebrate Dr. Seuss on March 2nd. I've always loved reading Dr. Seuss books to my students. Now my own kids get really excited every year when our favorite author's birthday rolls around. This year even more since we just got back from our Orlando family vacation and were lucky to spend some fun time exploring Seuss Landing at Universal's Islands of Adventure. Not sure who enjoyed it more, me or the kids… probably me! So to celebrate Dr. Seuss this year, I thought I'd tell you all about the fun you'll have at Seuss Landing if you plan to visit. Plus, at the end of this post I'll also share some of my favorite tips for celebrating Dr. Seuss' birthday and Read Across America Day. Read on!
Don't forget to "Pin This' for later!
Don't cry because it's over. Smile because it happened.
I'm always sad when vacations come to an end but looking back at the good times we had does make me happy! Visiting Seuss Landing was probably one of my favorite highlights from our trip to Universal Orlando, Florida. The kids were captivated from the moment we walked into this whimsical world of Dr. Seuss
Oh the fun we had at Seuss Landing! Here all of the Dr. Seuss characters we know and love come to life in rides, attractions, and live shows. Seuss Landing is located in the Islands of Adventure theme park, situated right next door to sister theme park Universal Studios Orlando, and within the CityWalk shopping and entertainment district and nearby hotel/resorts that make up Universal Orlando Resort.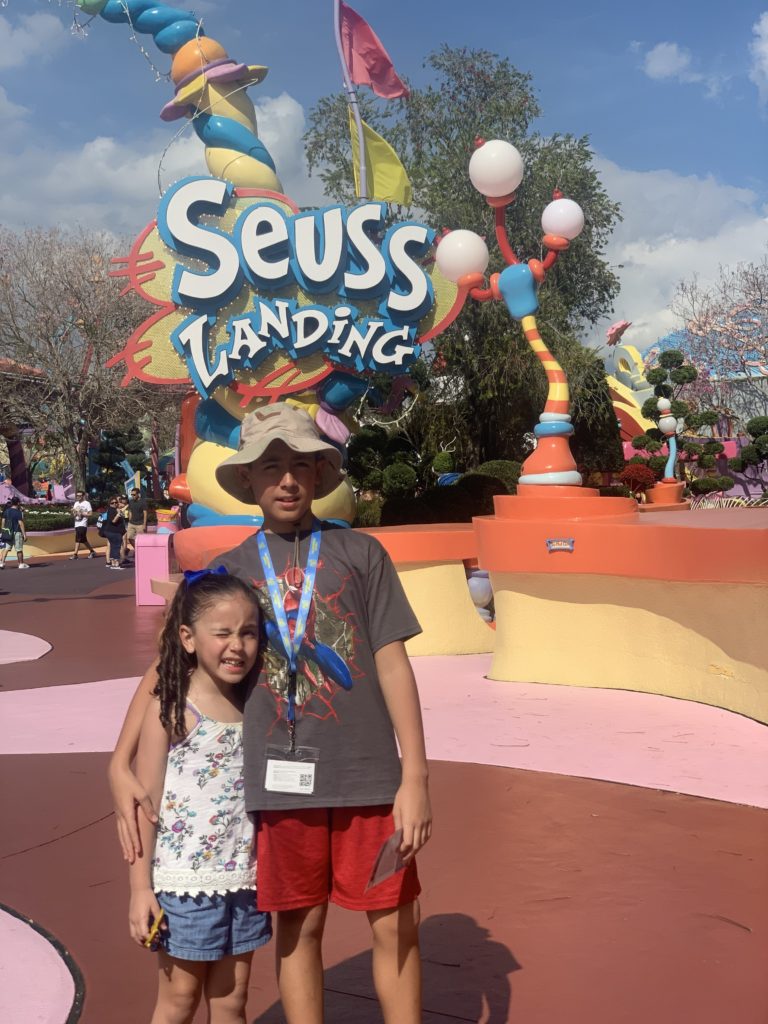 Oh the Fun You'll Have at Seuss Landing
This 10-acre Dr. Suess themed land is perfect for the little kids but older fans will love it too! We had so much fun exploring and taking in all the colorful details of this place. Universal really did a great job at brining all the whacky ambiance and beloved characters of famed Dr. Seuss books to life here! From walking through the Street of the Lifted Lorax, amongst truffula trees, to sitting in a nest to help Horton hatch his egg, I couldn't get enough of the delight on my kids faces.
Can you help Horton hatch his egg?

Give Horton a break and sit on his egg at Seuss Landing

Bring your imagination…
Oh the Rides You'll Ride at Seuss Landing
Riding the Caro-Seuss-el was probably one of our favorites since here we encountered a wide array of fun and unusual creatures right out of Dr. Seuss imagination. These fun creatures can turn their heads, blink and wiggle their ears! The Cat in the Hat ride was another favorite! Ride a couch through the pages of this favorite Dr. Seuss children's book.
Ride a colorful fish, or two!

Choose a fun creature to ride at the Caro-Seuss-el merry-go-round

Let your imagination go wild at the Caro-Seuss-el merry-go-round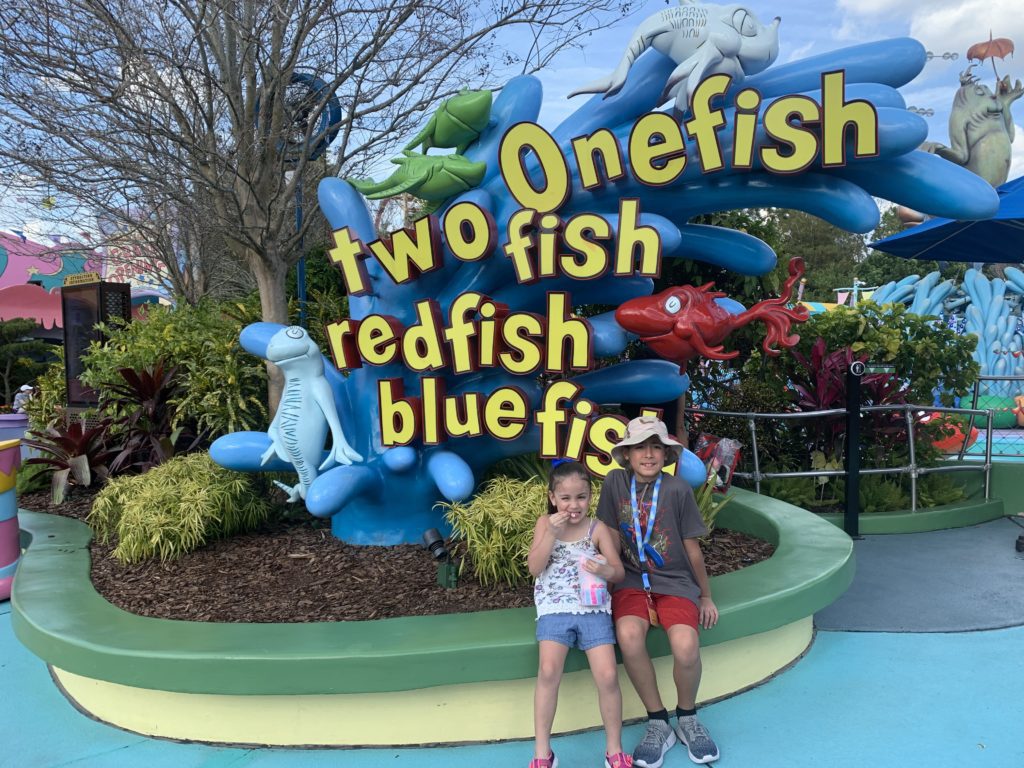 Want even more Seuss-fun? Take a fish for a spin on One Fish, Two Fish, Red Fish, Blue Fish! The classic storybook comes to life on this delightful ride where kids (and parents too) climb aboard their colorful fish and go for a spin while trying to avoid getting wet — follow the directions in the ride's song to move up and down and avoid the sprinklers. Again, not sure who had more fun here, me or the kids! What do you think? Check out the video below.
The one thing we did miss out on was the High in the Sky Seuss Trolley Train Ride. The line was a bit long so we decided to by pass this ride but it seems like load of fun — journey high above the colorful land of Dr. Seuss on this slow train-like ride. It's first on our list for the next time we visit!
Oh So Much More Than Just Rides at Seuss Landing
One of my all time favorite Dr. Seuss books is If I Ran a Zoo and I was delighted to see the silly characters from this book come to life in an interactive play area, just perfect for little kids. My kids couldn't get enough of this little kids space! They had fun playing and splashing around in a cute little water play area, trapping each other in a watery cage and sliding down the tunnels of Zomba-ma-tant! Here you'll encounter numerous whacky characters from this beloved storybook. Play a game of Tic Tac Joe and ride a curious cow with multiple humps. Just don't leave your imagination at home because this place is an imaginative menagerie not to be missed!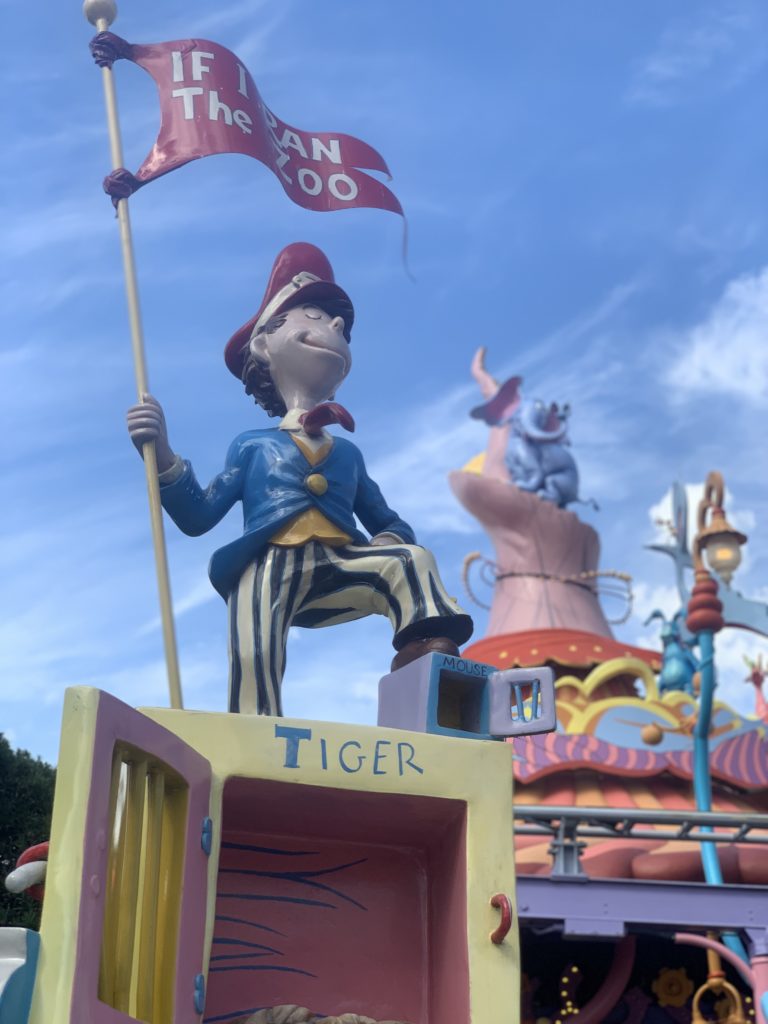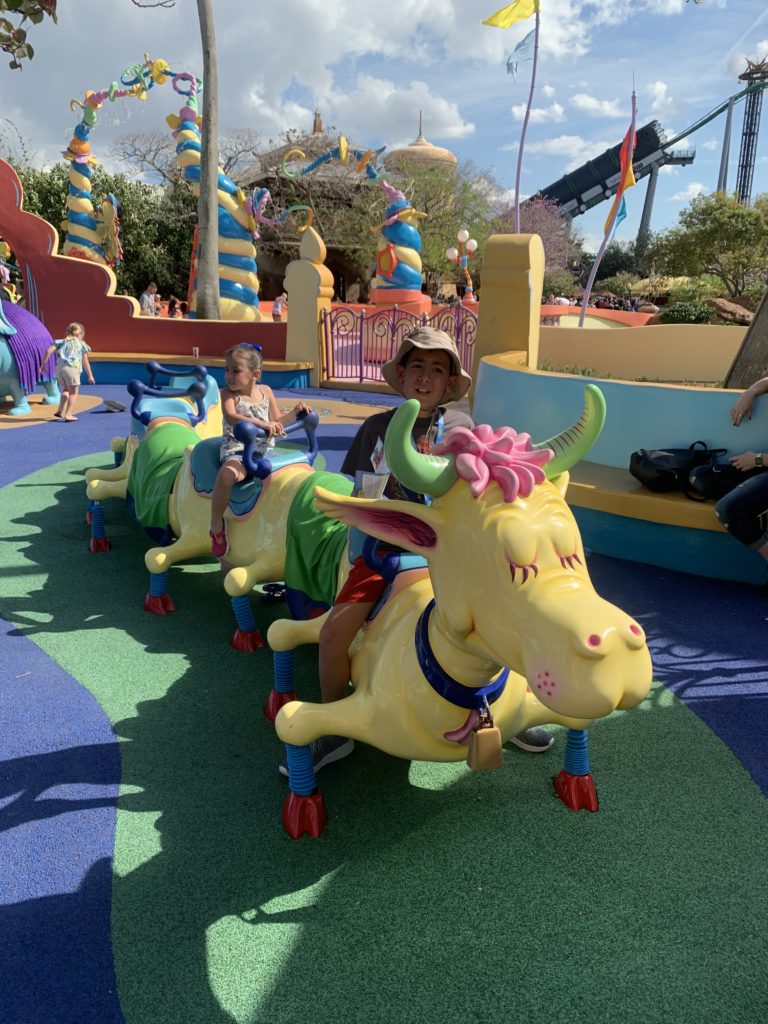 A four-footed lion's not much of beast. The one in my zoo will have ten feet, at least!
At Seuss Landing you'll also find plenty of themed restaurants and shops! We browsed through a few but wish we would have had a bit more time. At Honk Honkers you'll find sweet treats and snacks or grab a one-of-a-kind cotton candy creation. Grab something to eat at Green Eggs and Ham or sit and grab a bite under the big top at the Circus McGurkus Cafe Stoo-pendous!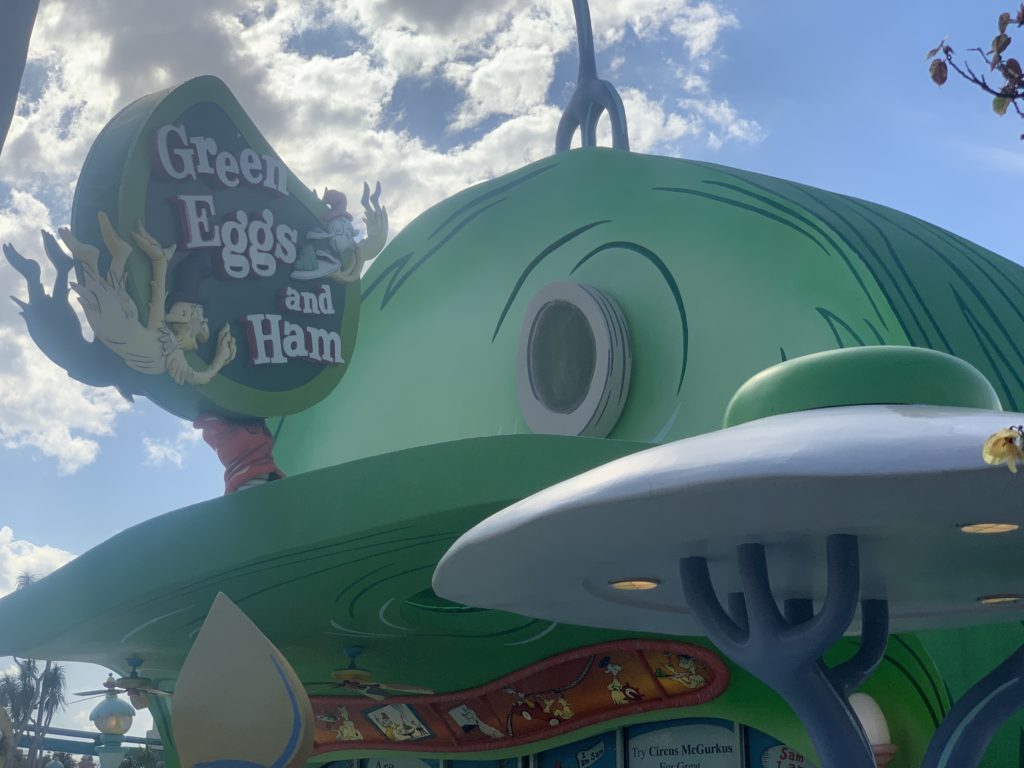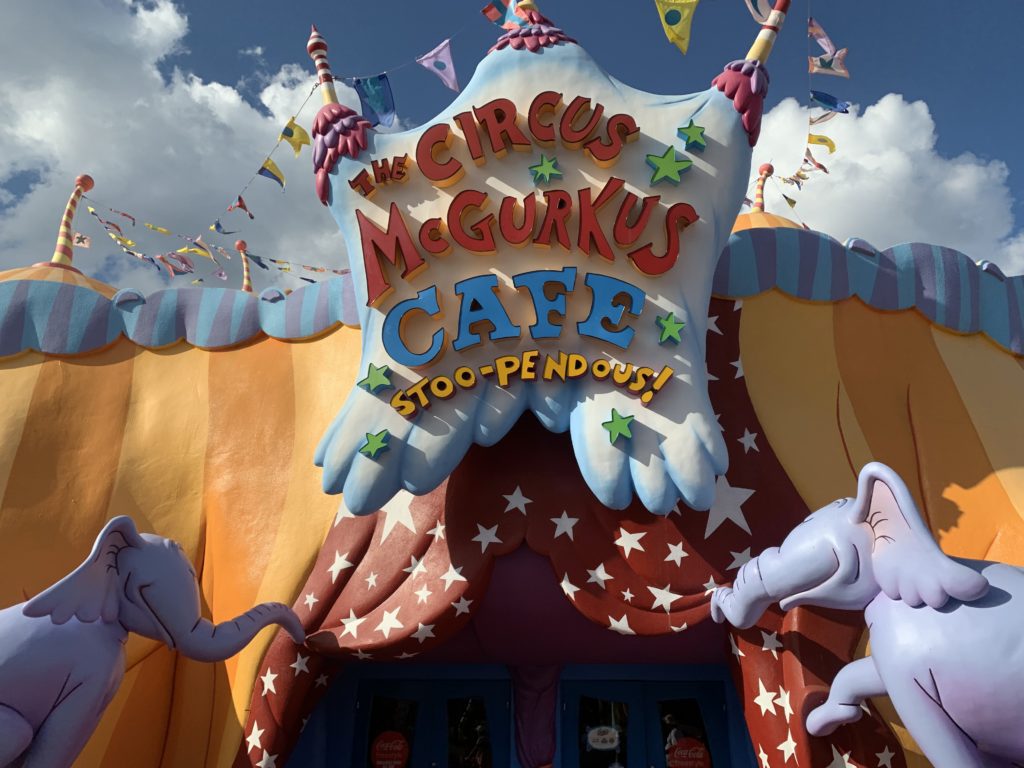 If you're visiting Seuss Land, before heading out make sure to pop into the Dr. Seuss Character Zone to snap your pic with favorite characters including that mischievous cat and his two little sidekicks. Next, pop in next door to check out Oh! The Stories You'll Hear — a live performance featuring tales of strange creatures from Dr. Seuss' stories.
Fantasy is a necessary ingredient in living. It's a way of looking at life through the wrong end of a telescope.
Happy Birthday Dr. Seuss
So today as you get ready to celebrate Dr. Seuss' birthday also check out some of my favorite past posts with fun ideas to do with the kids. I think these will help you have "good fun that is funny".
Thanks for reading this post about our trip to Universal Orlando and stay tuned because I will be sharing more about our trip soon! In the meantime, I hope this post inspires you to plan your own trip and visit Seuss Landing because "I meant what I said and I said what I meant" the kids will love this place! And oh the fun you'll have at Seuss Landing if you're a big Dr. Seuss fan like me!
You're off to great places! Today is your day! Your mountain is waiting, so… get on your way!
Click the pic below.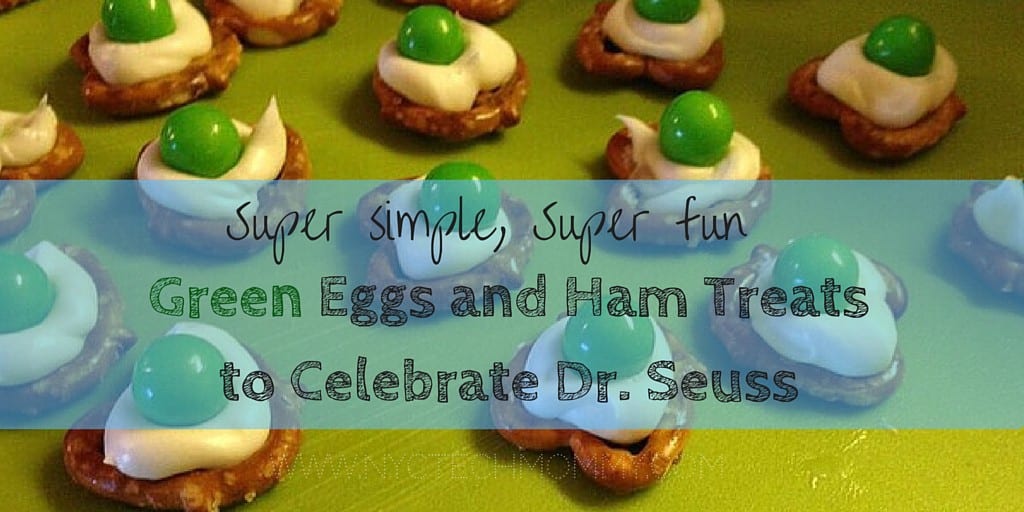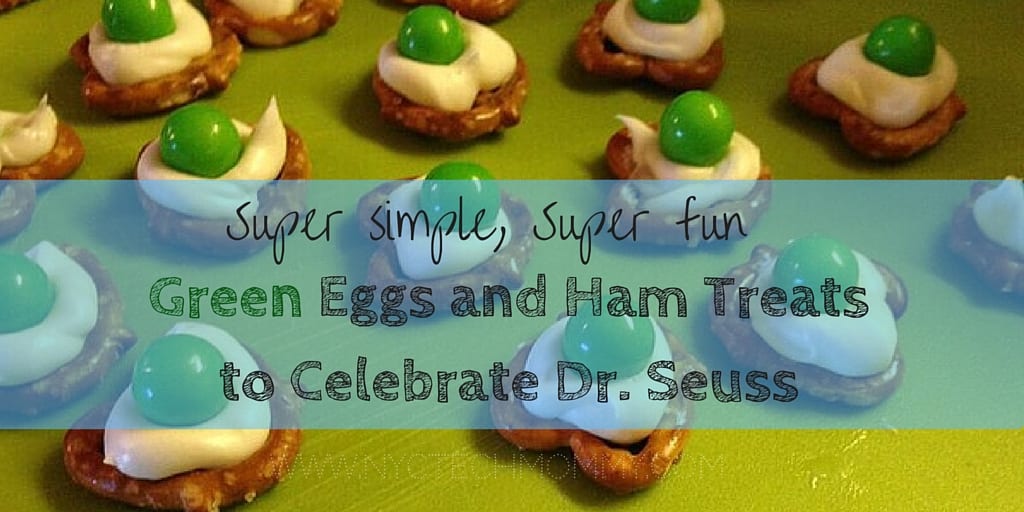 Click the pic below.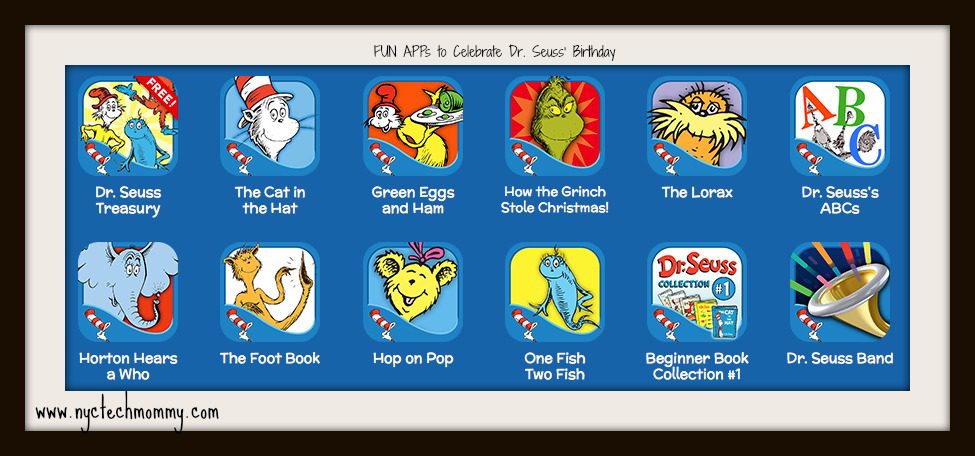 You May Also Like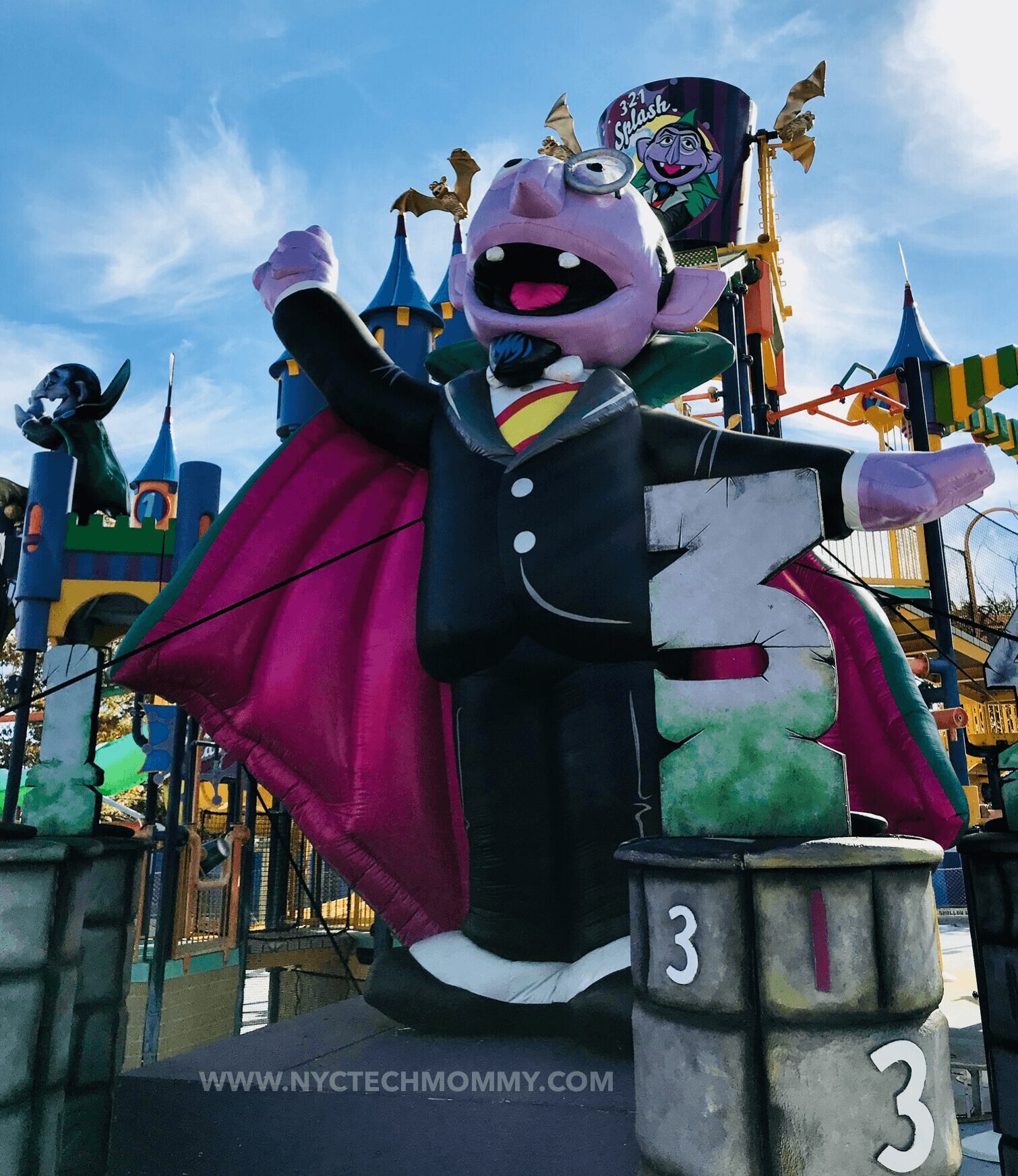 October 31, 2017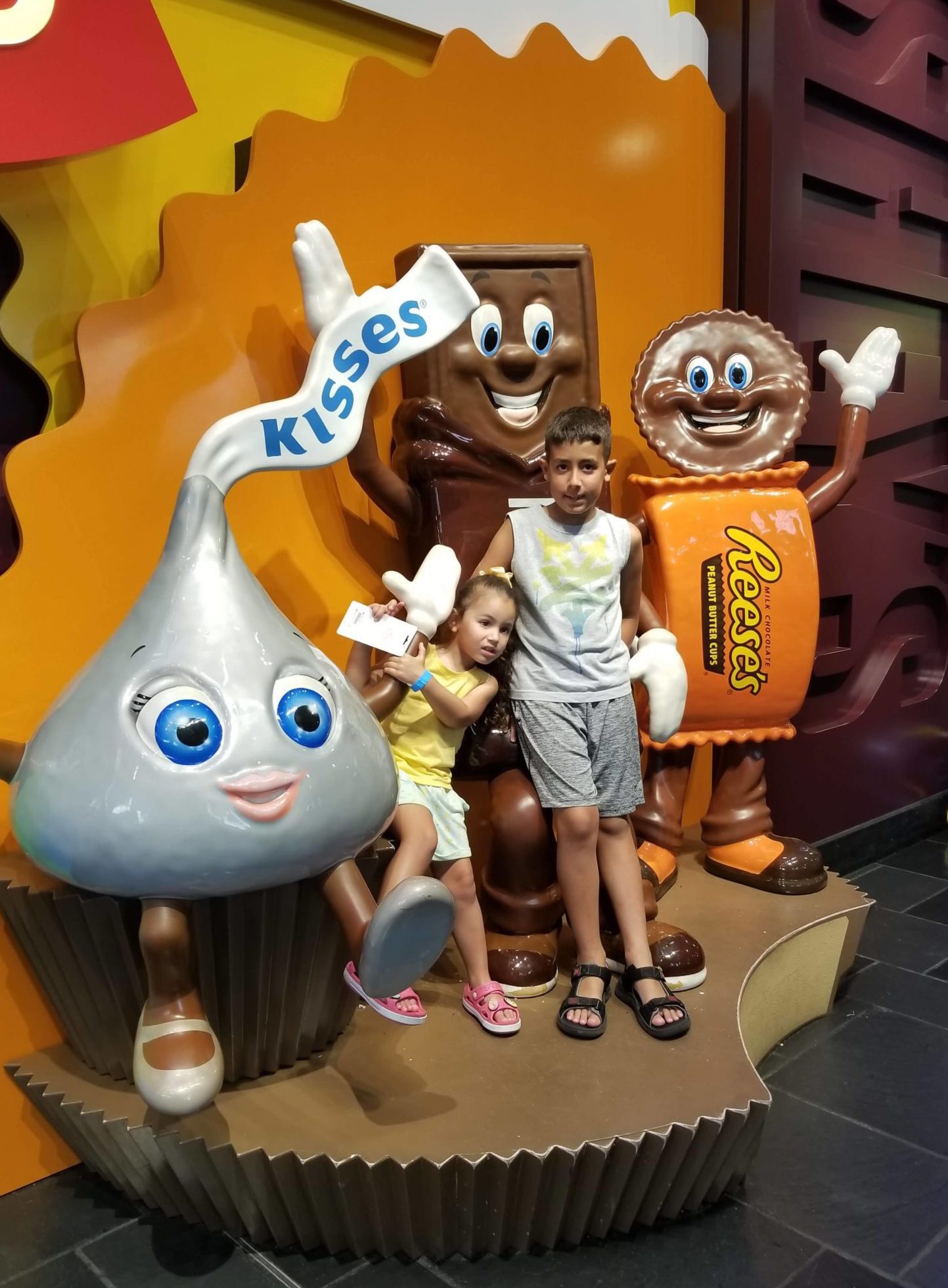 August 31, 2018