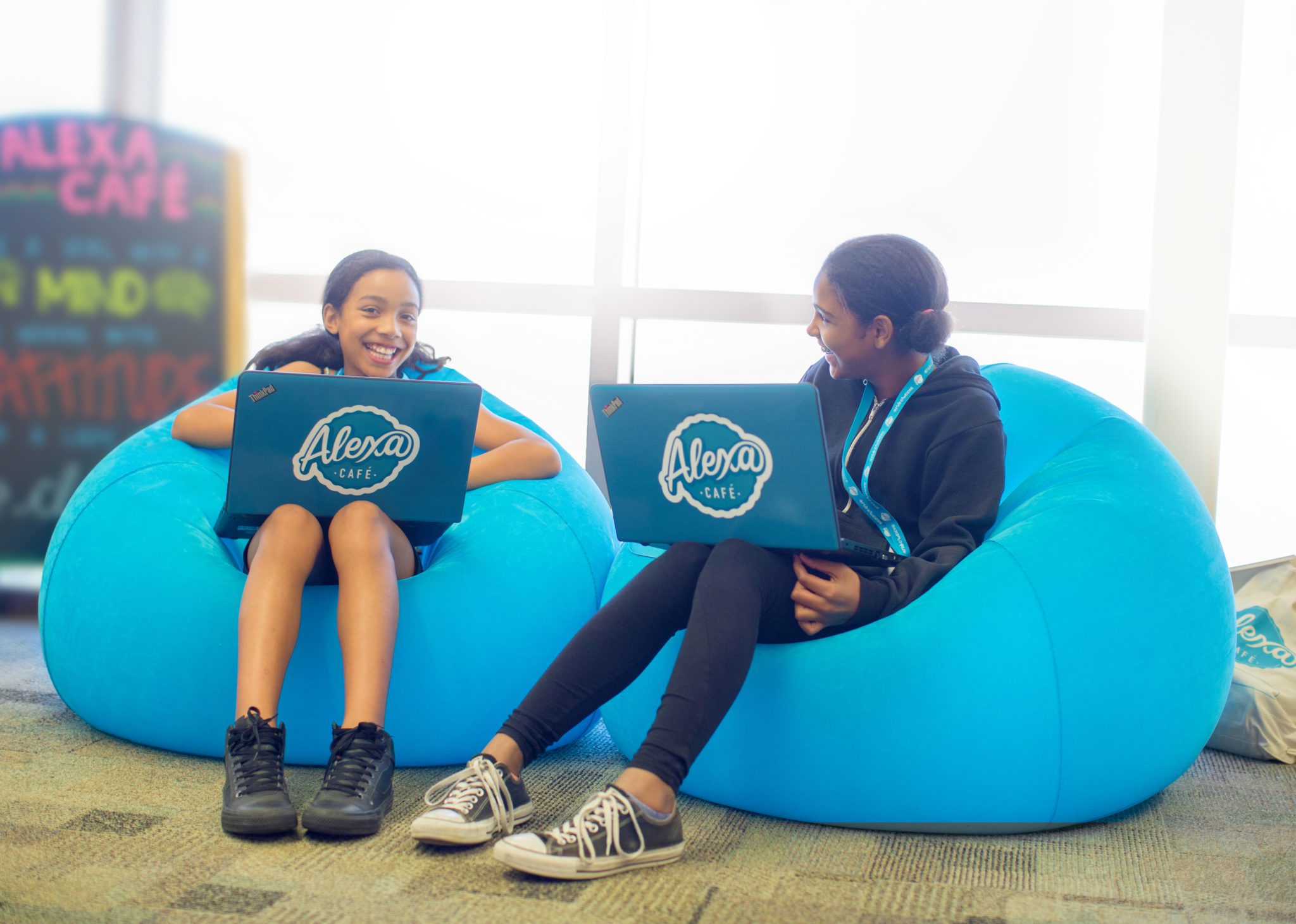 7 Reasons Why iD Tech is the Right Choice for STEM Summer Learning
April 10, 2018
If you're a longtime reader of this blog, you've already heard me preach tell you all about the benefits of engaging kids in STEM learning over the summer months. Now that summer is around the corner, it's time to start thinking about how we'll keep our kids engaged in summer learning that is interesting, engaging, and FUN. That's why today I thought I'd share with you the 7 reasons why iD Tech is the right choice for STEM summer learning.
This is a sponsored post is in paid partnership with iD Tech.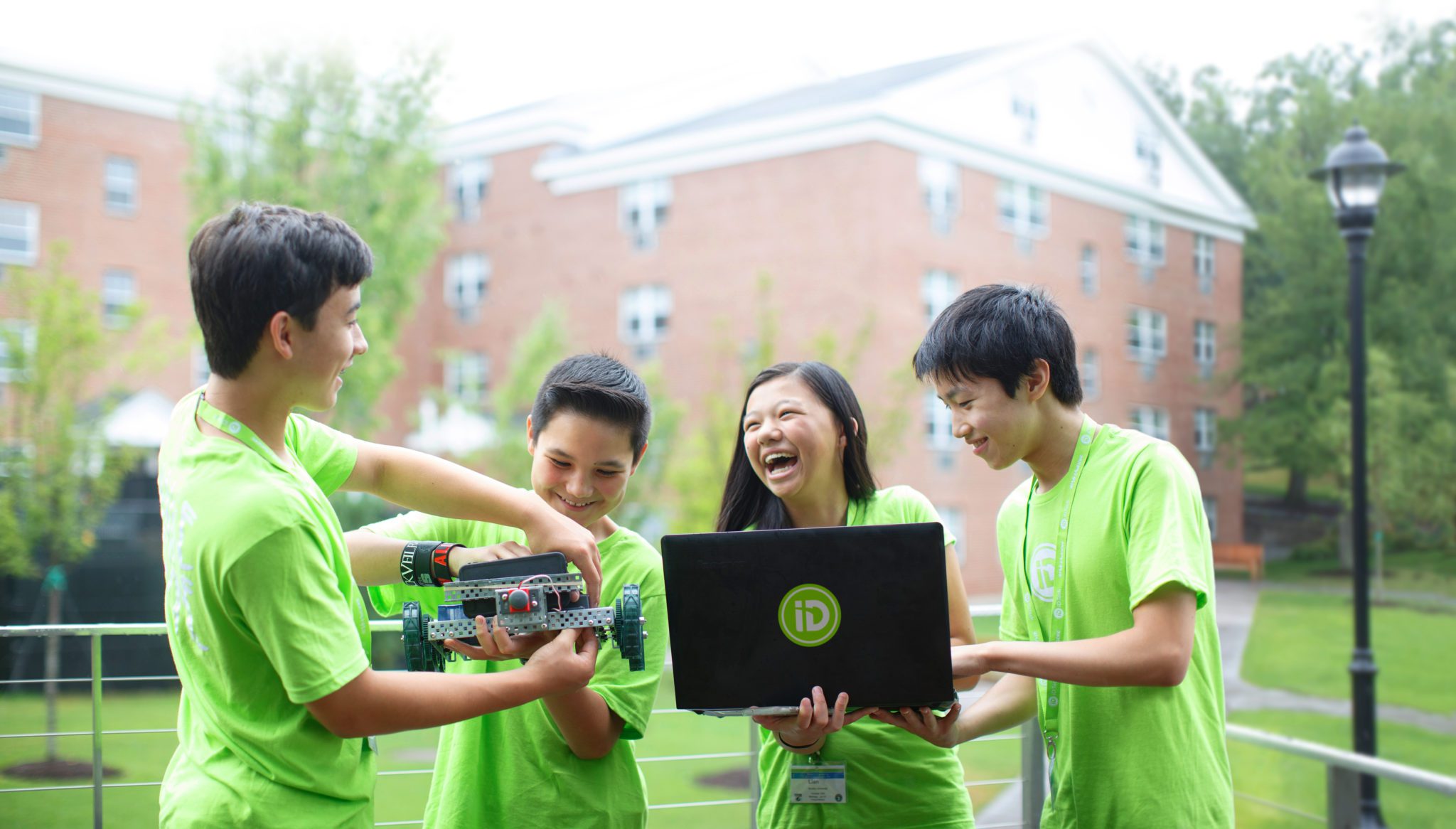 First, let me tell you a little about iD Tech and what they can offer your child this summer. I recently had a chance to chat with my friends over at iD Tech and here's what I learned about their engaging summer STEM courses. Read on to learn more and also check out the 7 reasons why iD Tech is the right choice for STEM summer learning, shared later on in this post. As a bonus, I'm even sharing my unique discount code to help you save when you register your kid for summer learning with iD Tech. Read on!
STEM Summer Learning with iD Tech
This summer, your child can have the opportunity to explore a prestigious college campus, make new friends, master new tech skills, and join a community of 350,000 alumni. With world-class instructors and customized learning, ID Tech programs instill in-demand skills that give kids the confidence to shape their own future.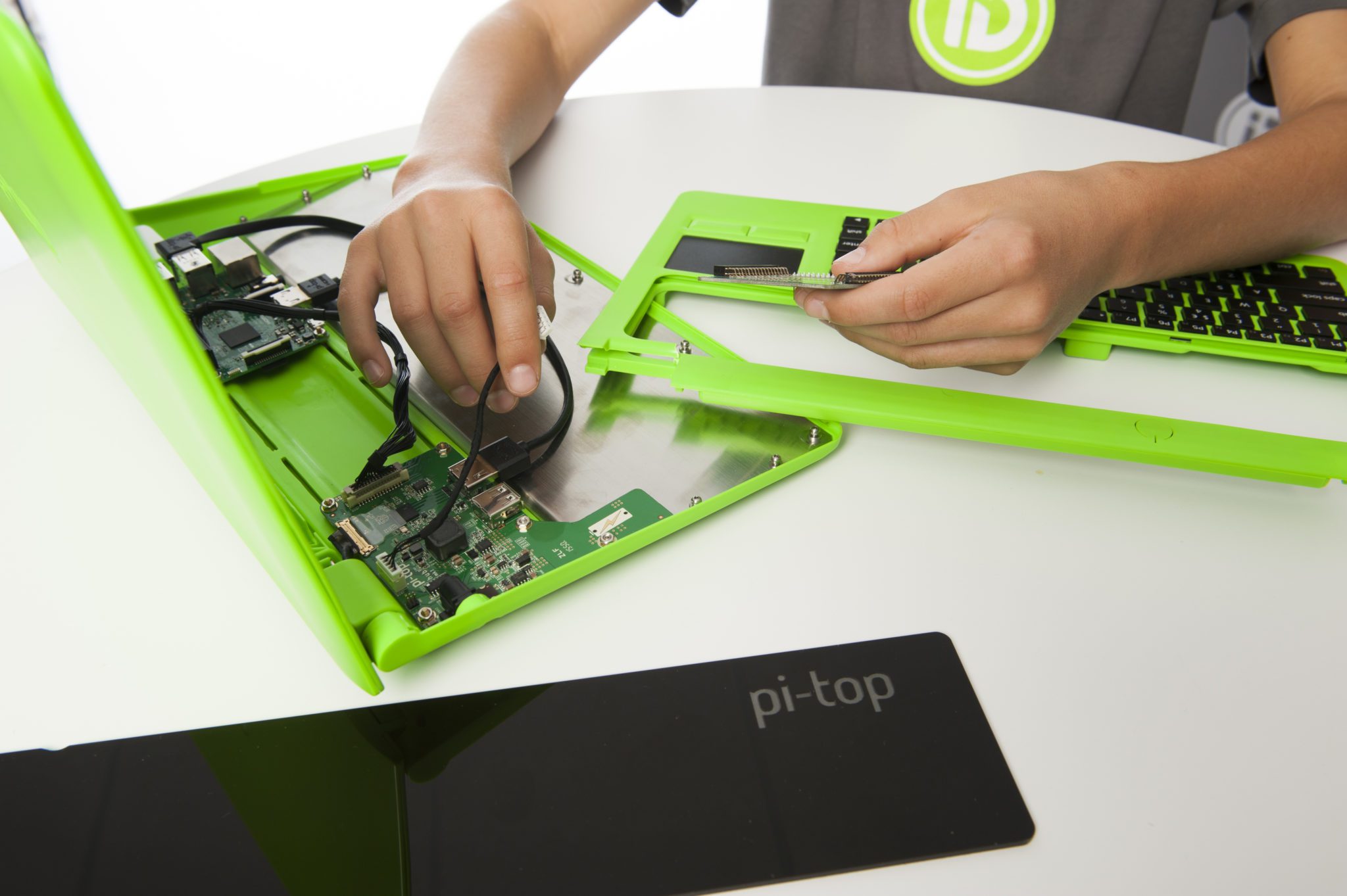 About iD Tech:
iD Tech teaches kids ages 7-18 learn to code, design video games, mod Minecraft, create with Roblox, engineer robots, print 3D characters, work with AI, build laptops, learn about cybersecurity, and more!

 iD Tech summer courses are held at 150+ locations nationwide, including many right here in New York City and surrounding areas:
Adelphi University
Columbia University
Manhattanville Colleg
Marymount Manhattan College
NYIT – Manhattan
NYIT – Old Westbury
NYU – Washington Square
NYU – 10th Street
Queens College
Sarah Lawrence College
Stony Brook University
SUNY New Paltz
The Town School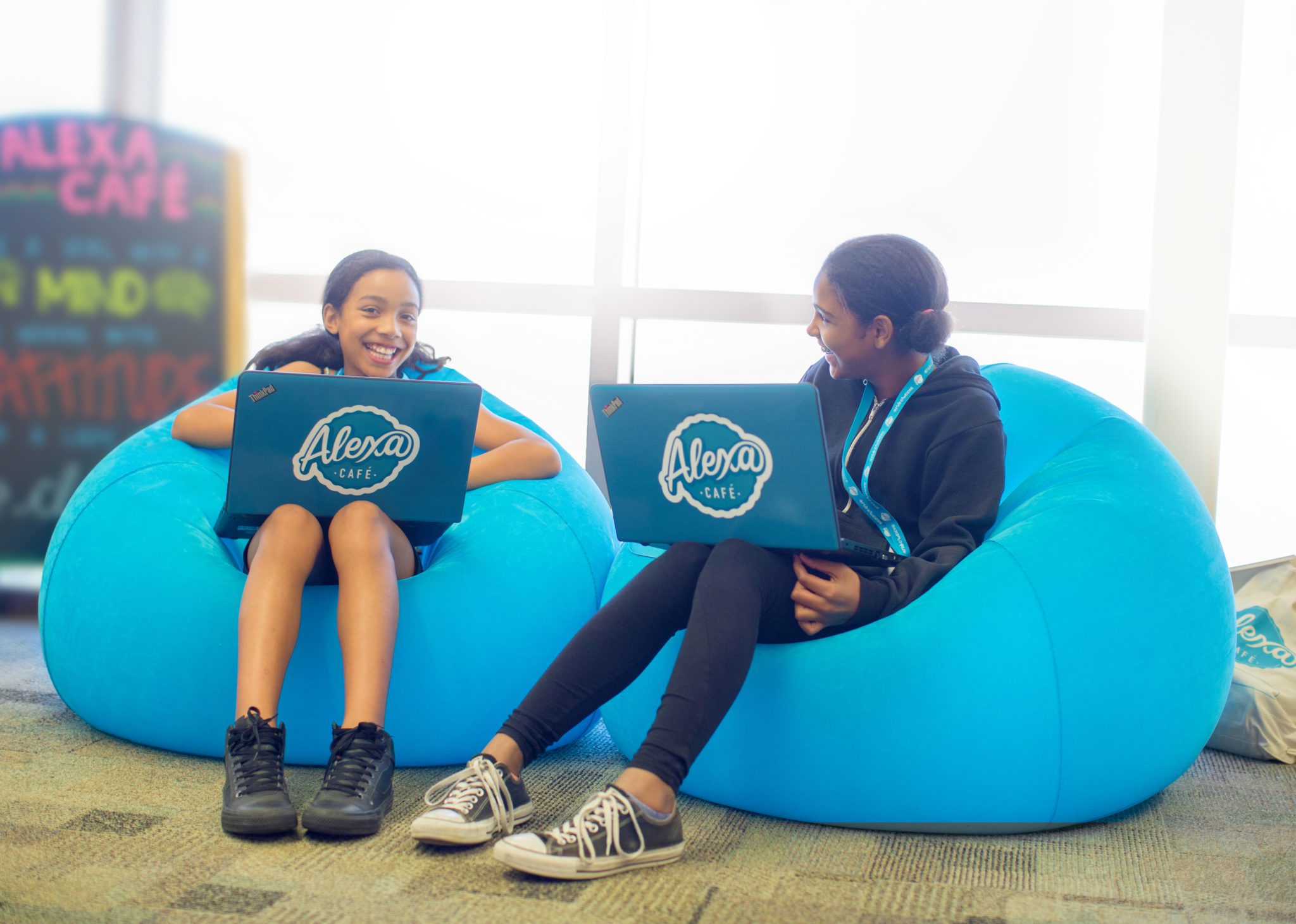 ID Tech Programs include:
iD Tech Camps:
For ages 7-17, iD Tech Camps is our flagship program, offering courses for every interest—coding, game development, robotics, and design. Weeklong camps, with day and overnight options.
iD Coding & Engineering Academy:
For ages 13-18, iD Coding & Engineering Academy is an immersive, teen-only experience. Students choose from intensive courses in machine learning, cryptography, game programming with C++, robotics engineering, and more. 2-week, overnight sessions.
iD Game Design & Development Academy
For ages 13-18, iD Game Design & Development Academy offers an immersive, teen-only experience. Students take on the role of a 3D modeler, gameplay programmer, or level designer, learn the full cycle of game production, and discover how to turn a love of gaming into a lucrative career. 2-week, overnight sessions.
Alexa Café:
An all-girls program for ages 10-15. Alexa Café offers a unique blend of tech, entrepreneurship, and social activism—all set in a stylish setting! Code an app for charity, design a mobile game, engineer wearable electronics, and more. Weeklong camps with day and overnight sessions.
Don't forget to "pin this" so you can easily find it when planning summer learning.
Now as promised here are the 7 reasons why iD Tech is the right choice for STEM summer learning. If you're looking to keep your kids engaged in summer learning they'll enjoy, here's everything you need to know about iD Tech.
7 Reasons Why iD Tech is the Right Choice for STEM Summer Learning
1) iD Tech is the Original
For 20 years, iD Tech has paved the way in STEM education, with 350,000 alumni passing through their programs.
2) Innovative Courses
With over 50 cutting-edge summer courses and year-round online private lessons, they set up your child up for long-term success. In fact, alumni often go on to launch startups, found nonprofits, and land dream jobs at tech powerhouses like Google and Facebook. 

iD Tech has also partnered with the biggest names in tech like Adobe, Android, Autodesk, Microsoft, and Unity, providing tools that empower kids to create and innovate like the pros.
3) Top Locations
iD Tech is the only summer tech program that's been trusted by the top universities on the planet—NYU, Columbia, Stanford, Princeton—for nearly two decades. Our locations lineup is as convenient as it is impressive, with plenty of inspiring nearby options.
4) Summer Fun
Dress-up days. Raffles. Outdoor activities. Gaming tournaments. Music video parodies. Pie-your-instructor Fridays. Their fun camp culture takes the pressure off so kids can build a lifelong passion for tech alongside new friends.
5) Purpose-Driven
Six years ago, just 12% of iD Tech campers were female. Today, over 50,000 girls have graduated from co-ed Tech Camps and Academies, and their all-girls program, Alexa Café. Launched nationwide in 2015, Alexa Café is now the country's largest tech camp for girls.

10%, or 7,000, of their seats are reserved for underprivileged students to help bridge the digital divide. They believe that every child deserves access to quality tech education, regardless of socioeconomic background. Visit the iD Tech website to learn more.
6) A Pathway for College, Internships, and Dream Careers
In an age where STEM jobs—specifically in technology—are the highest paid and fastest growing in the country, iD Tech is an investment in your child's future. With 20 years of experience and unmatched expertise, they provide the best of the best locations, instructors, and tools for long-term student success.

The Smithsonian reports that by the end of 2018, 2.4 million STEM jobs will go unfilled. iD Tech's long-term learning system equips kids and teens with skills for the most exciting, in-demand careers. Learn more about our iD Tech Pathway here.
7) The Best Summer Staff
iD Tech recruits the top talent from universities like Stanford, RIT, and Caltech to inspire our students in an upbeat, collaborative environment. With just 5-10 students per instructor (maximum 10), beginner to advanced students enjoy personalized learning at their own pace. That's iD Tech's recipe for long-term student success. Their great staff is one of the many reasons why iD Tech is the right choice for summer learning.
Use promo code:  NYCTECHMOMMY18 to save $75 when you register for one of iD Tech's summer courses.
Happy summer of STEM learning!
How are you engaging your kids in STEM learning this summer?
You May Also Like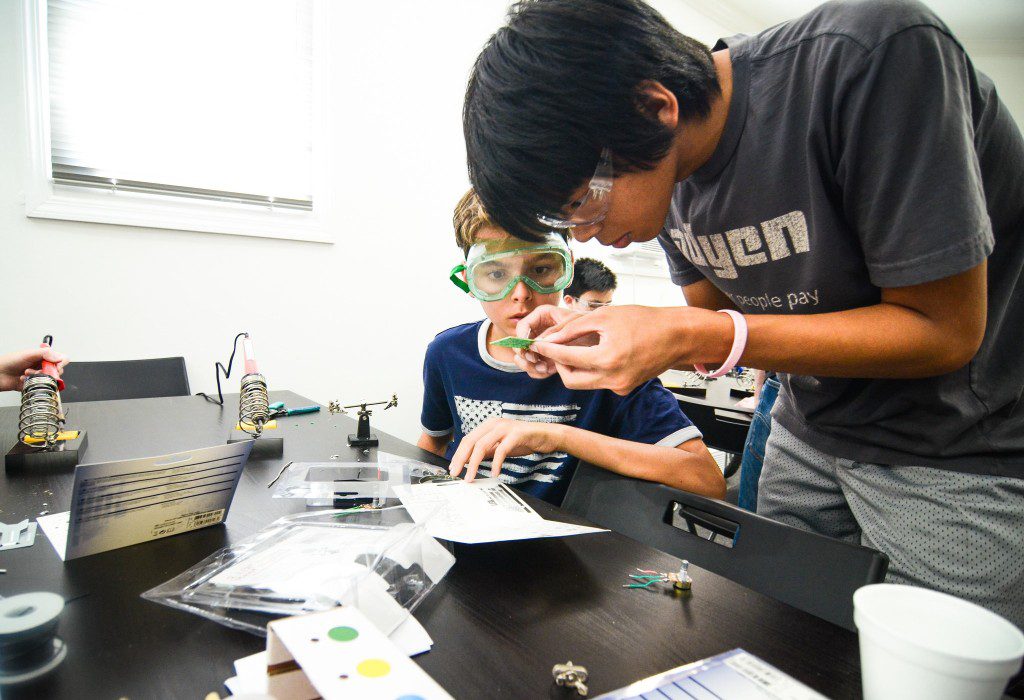 April 12, 2018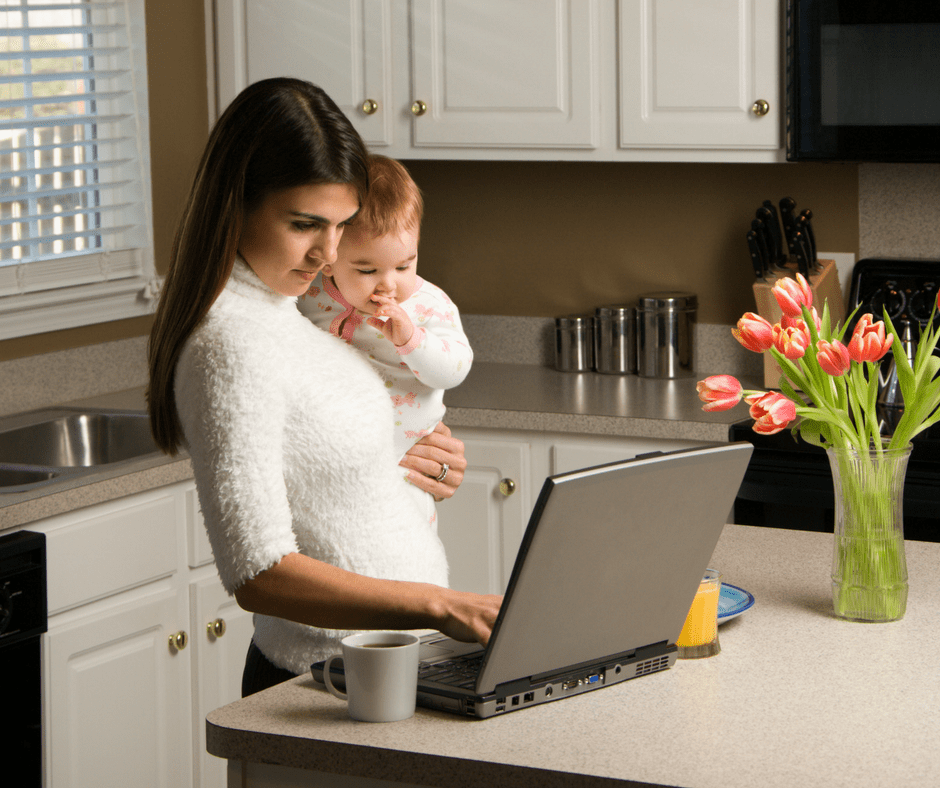 October 26, 2017