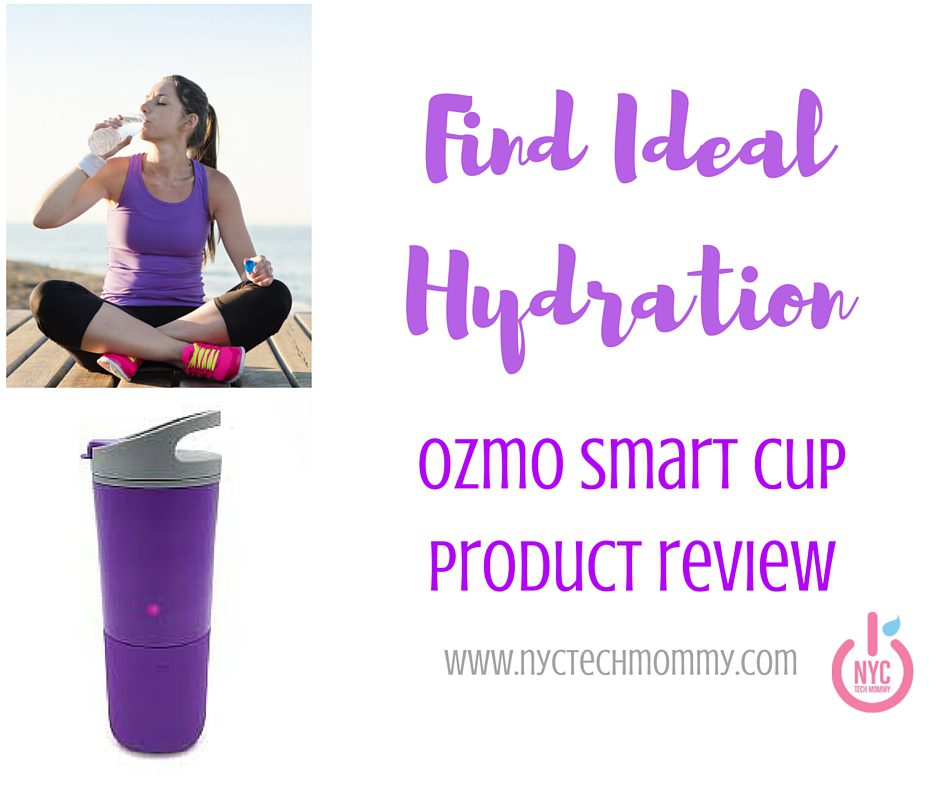 Find Ideal Hydration – Ozmocup Review
Find ideal hydration with the Ozmocup! Do you drink enough water? Probably not! It's a problem we all face, let's admit it. Life gets busy, you forget to make drinking water a priority, plus you loose track. I've seen the people on social media who keep track and post tallies of how much water they drink. But I have no time to keep tally! You know, #momlife gets busy!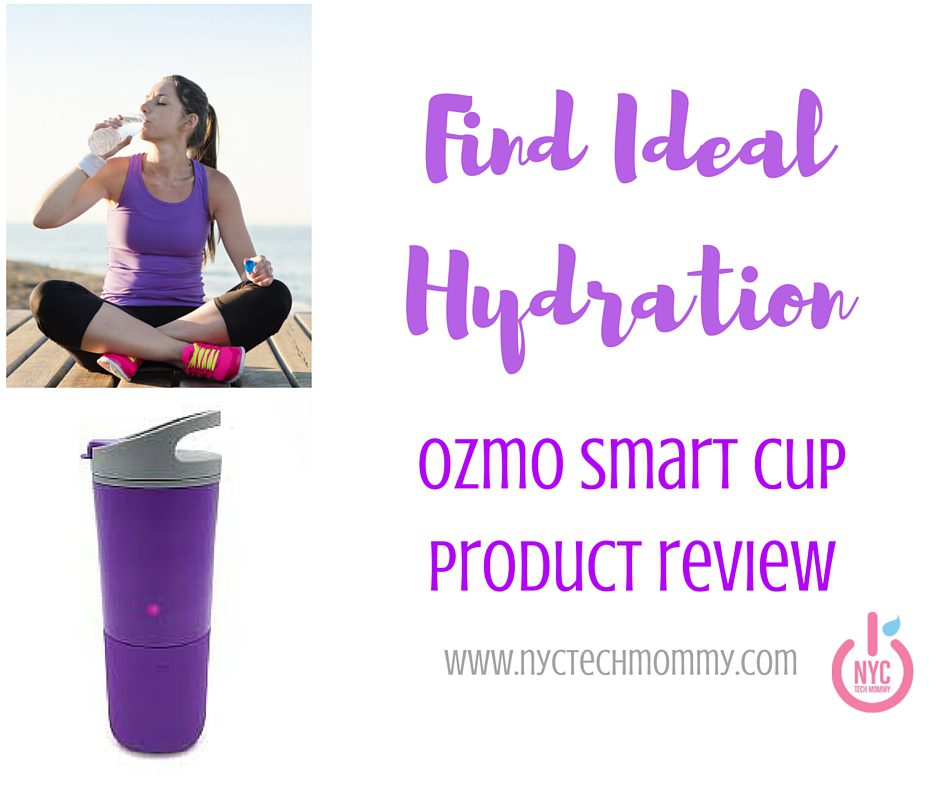 So how can we tackle this all too familiar problem and find ideal hydration? After all, our water intake is essential to our health and as moms we want to be at our healthiest — we need to be — for our kids, for our families, but most importantly for ourselves.
So here's a pretty neat solution I recently discovered: the Ozmo Smart Cup!
Oh yeah, and it's not only a cup for your water, it's for your coffee too! You know I'm excited about that! Read on to learn more…
Why aren't you following me on Instagram yet? Find me @nyctechmommy and check out other cool #gadgets 🙂
Disclosure: I was provided with monetary compensation in addition to a complimentary Ozmo cup in order to facilitate this product review. However, all opinion, experiences, ideas and photograms posted here are my own, unless otherwise stated. As always, I only share what I LOVE and think you will too!
How to Find Ideal Hydration
The Ozmo Smart Cup, and it's companion Ozmo Water App helps you measure your water intake and reminds you to hydrate. Even better, is the fact that it also tracks your coffee consumption to prevent you from over-caffeinating. If you're a caffeine junkie like I am, this is something you're probably guilty of.
The Ozmo cup can help you find ideal hydration: the perfect balance between your water and coffee intake. What more could you ask for in a cup?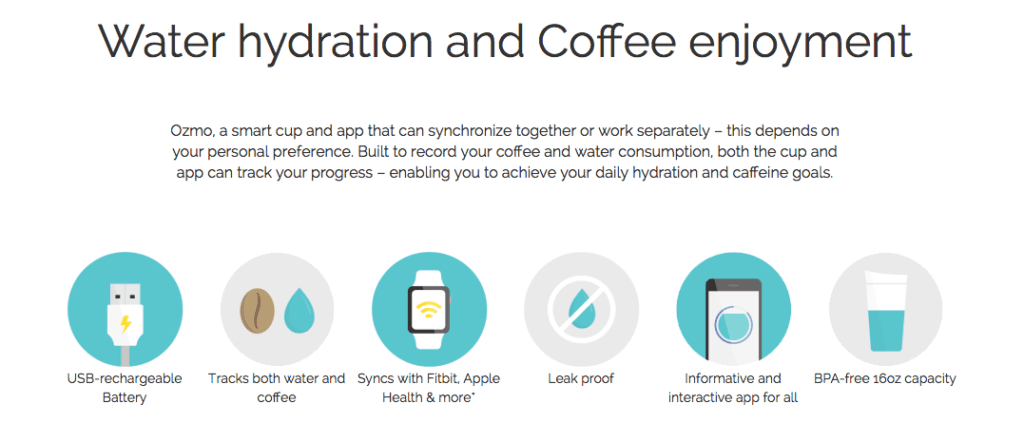 This 16 oz leak-proof smart cup integrates seamlessly into your busy lifestyle, empowering you with the tools you need to find ideal hydration. Ozmo was built to track your water and coffee intake and both the cup and app work together to track your progress; helping you achieve your hydration goals and balancing your coffee enjoyment.
You can also use the cup or app independently if that works best for you. You choose! The Ozmo Smart Cup comes equipped with an LED light display that helps you easily keep track of your water intake even when you're not using the companion app. This smart cup really makes it so easy for you to find ideal hydration!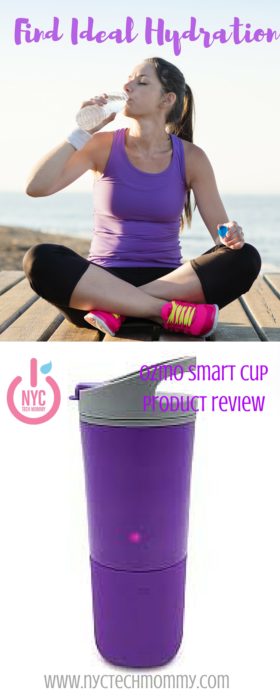 This fabulously smart, battery-powered cup offers Bluetooth connectivity and can run for 3 to 4 weeks on a single charge, so you don't have to worry about plugging your cup into a USB port every day.
A Smarter Way to Find Your Ideal Hydration: Ozmo Water App
The Ozmo App is designed for simplicity and full of great features
Seamlessly connects via Bluetooth to your iOS or Android device
Create your unique user profile based on your gender, age, height, weight, and activity level
Provides customized hydration goal calculation based on your unique user profile
Gives you goal notifications to ensure you stay on track
Allows manual log in so you can track additional drinks, aside from what's in your Ozmo Smart Cup
Adjustable target goal offers further personalization
Offers drink summaries that provide great visuals to help you achieve your goals
Includes histograms that let you see your daily consumption and allows you to compare from day to day
Seamless syncs with your favorite fitness tracker; Fitbit, Apple Health and more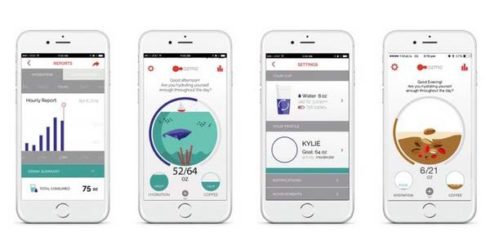 The Ozmo cup is BPA free, dishwasher safe, environmentally friendly and comes in two different models: OzmoActive or OzmoJava+.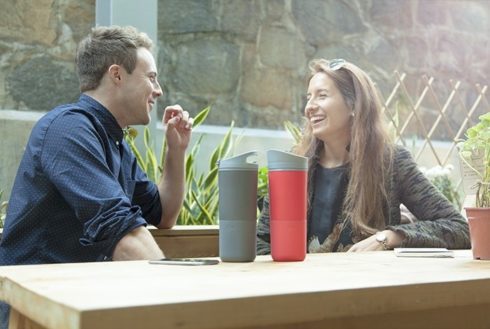 Find the Right Cup For You
OzmoJava+ – This ultimate hydration cup is Ozmo's flagship smart cup. It not only tracks your hydration but also comes equipped with special heating technology that keeps your coffee warm throughout the day. Just charge this smart cup with the accompanying docking cradle and your coffee will never go cold. This model of the Ozmo Smart Cup comes in two colors — gray or purple.
The OzmoJava+ is perfect for home or office use, especially on those long days when you REALLY need your java!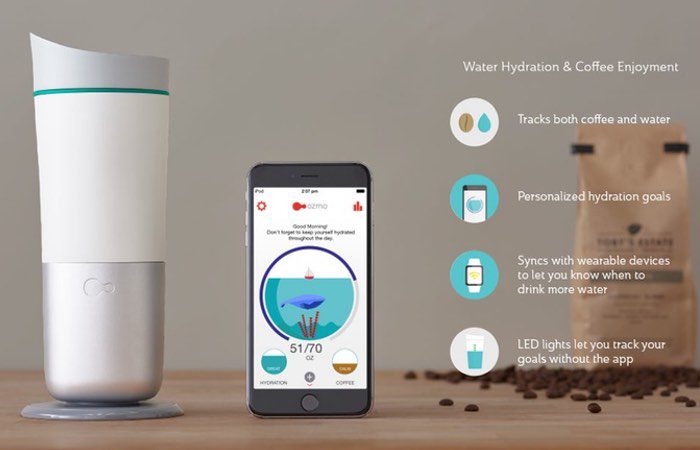 OzmoActive – Designed with your active lifestyle in mind. This is the perfect cup to take on a run, a hike or any other everyday adventure. The specially designed no spill lid ensures a complete "leak free experience" and makes it the perfect active lifestyle companion, keeping you hydrated wherever you go! It comes in four cool colors to choose from — gray, purple, blue or red. Plus includes a neat little handle that makes it easy to carry or clip on anywhere, when you're on the go!
This is the Ozmo Smart Cup I personally choose and it's been everywhere with me ever since.

Why I LOVE the Ozmo Smart Cup and why I think you will too!
I have to tell you that I am truly loving my new OzmoActive Smart Cup!
Besides helping me stay hydrated while exercising…
Now I'm also able to ensure proper hydration whenever, wherever I go!
Whether I'm enjoying my morning coffee while gardening…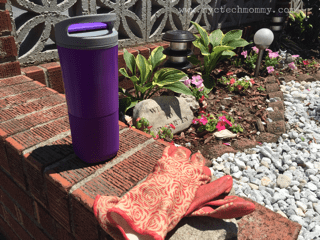 Drinking my water while running errands  — check out the mommy and me bottles 😉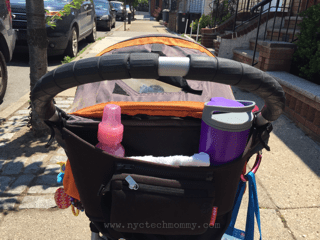 Staying hydrated while driving the kids around — this cup fits perfectly in any cup holder!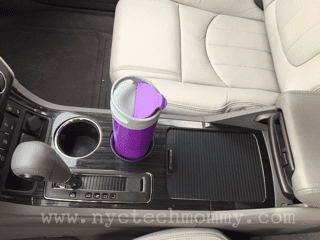 Or just spending the afternoon at the playground with the kiddies — And yes, the Big Boy loves my Ozmo Smart Cup too! He now asks for more water (from my Ozmo, of course) vs. filling up on those sugary juice boxes. Big #MomWIN!
I wonder if Ozmo will eventually make a version for kids? They totally should!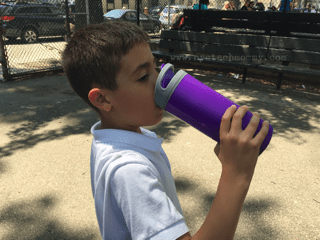 In only a few weeks I've gone from being chronically dehydrated (probably most of my life) to effortlessly working my way up towards my ideal hydration, all thanks to the awesome Ozmo Smart Cup.
As soon as I received my OzmoActive I started tracking my hydration without changing how much I was drinking daily. I really wanted to see just how dehydrated I truly was before Ozmo. This is what I found!
Here's my before Ozmo and after Ozmo water consumption.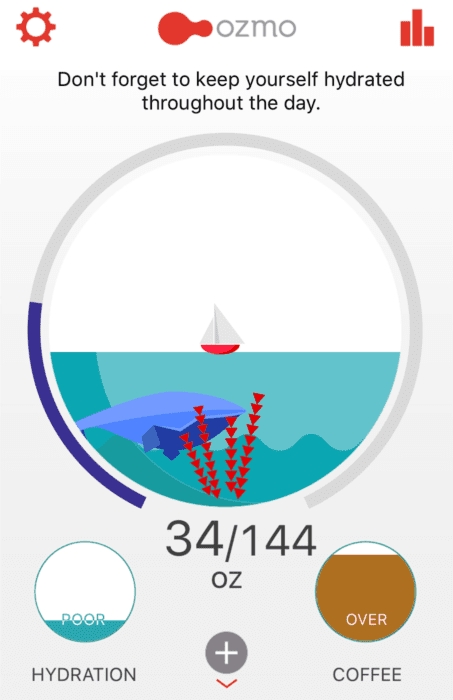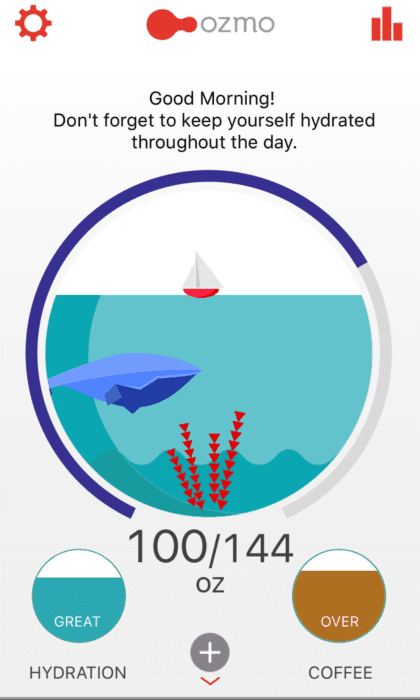 I still need to work on that caffeine consumption but I'm glad that I'm now better aware of it. And that's a big step forward!
Can you see what a huge difference this has made? After only a few weeks, I've made huge strides towards achieving the ideal hydration my body needs, based on my unique user profile.
To give you an even clearer picture below are screen shots from my reports (from the Ozmo Water App), before and after Ozmo. I can hardly believe it!! And I can feel it too! I have more energy, my skin looks so much better and I just feel healthier all around. Thanks Ozmo!!!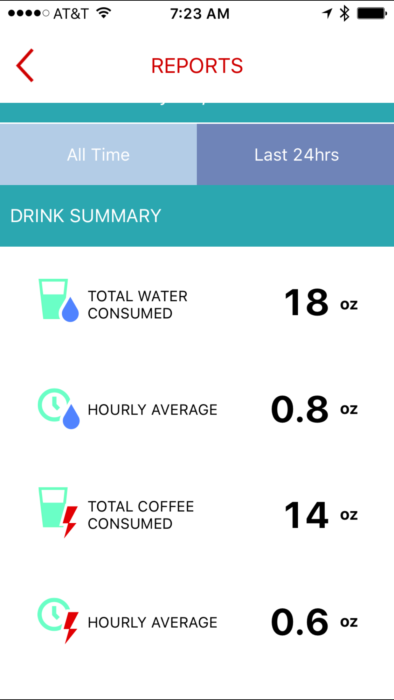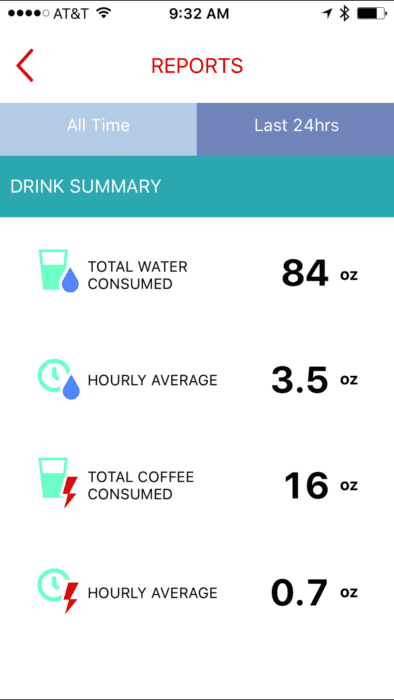 So now you're probably wondering, where do I find this Ozmo Smart Cup awesomeness and how much will it cost me?
First, let me start by telling you, it's worth every penny! The Ozmo Smart Cup currently retails for $69.99 on Amazon and you can purchase it through my affiliate link below.

I know you might be thinking that this is an outrageous amount to pay for a tumbler. I thought that too when I first heard about Ozmo. But then I started thinking…
How much have you already spent on your current collection of non-functional water bottles and coffee mugs? Just ask yourself that question!
I realized I've already spent well over the cost of the Ozmo, if I consider ALL the coffee mugs and water bottles I've accumulated over the years. Plus, they take up all this prime storage space in my cupboards… and they're not smart at all! They've never even come close to helping me achieve the hydration results my body truly needed!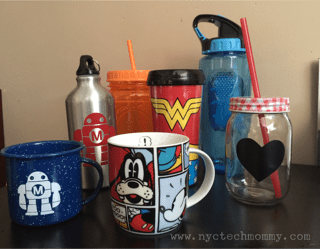 Want to find your ideal hydration? Choose the Ozmo Smart Cup! Trust me, you're body will be happy you did!
---
You May Also Like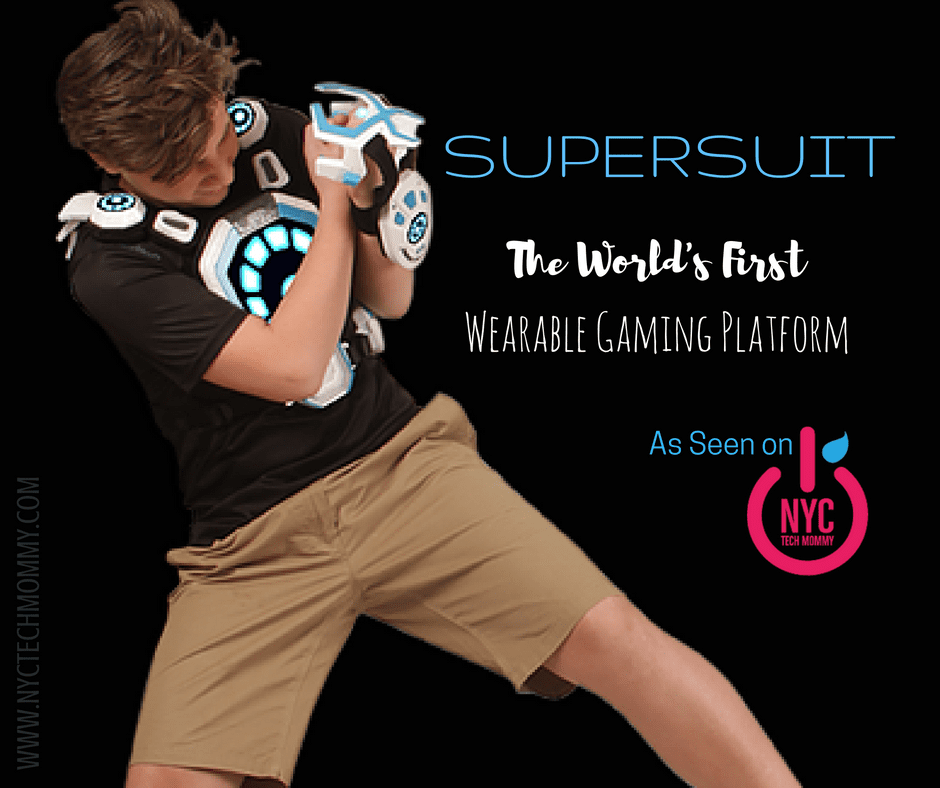 September 27, 2016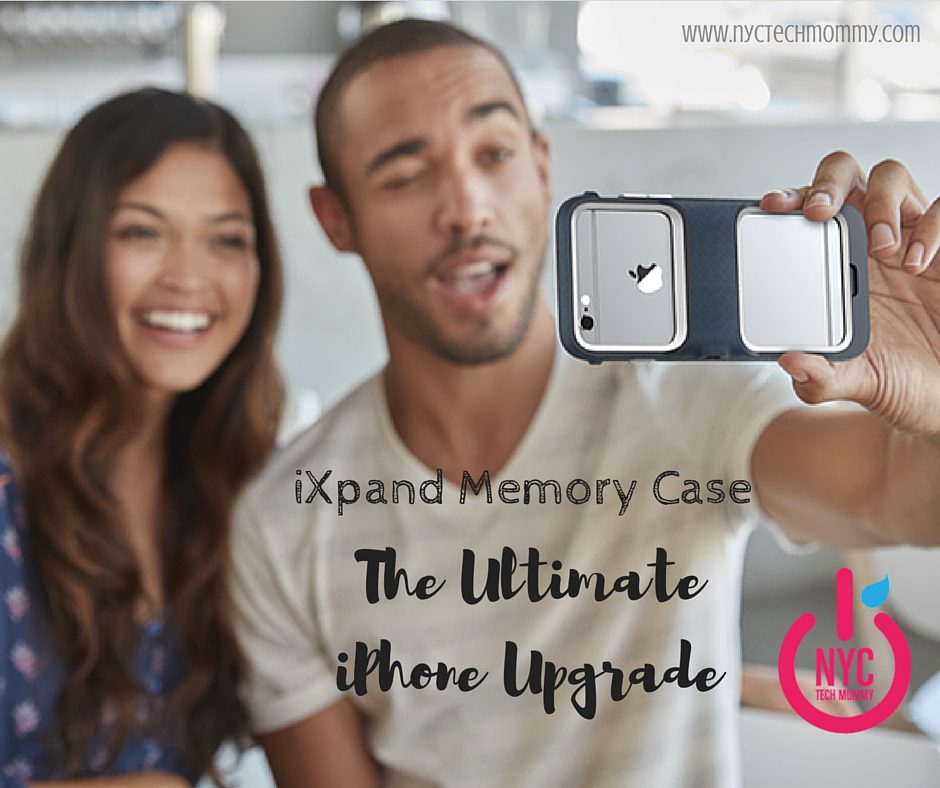 June 28, 2016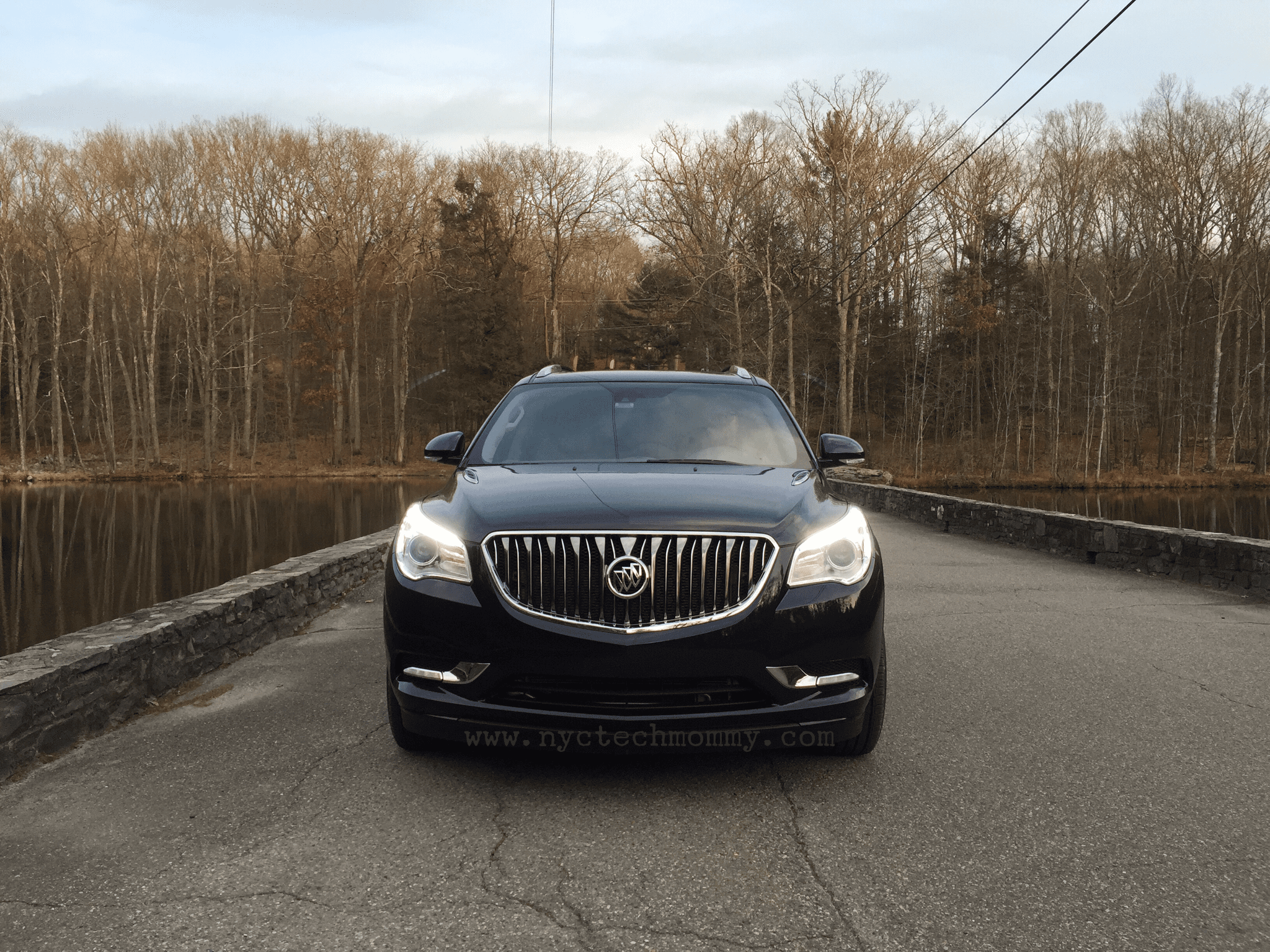 December 4, 2015