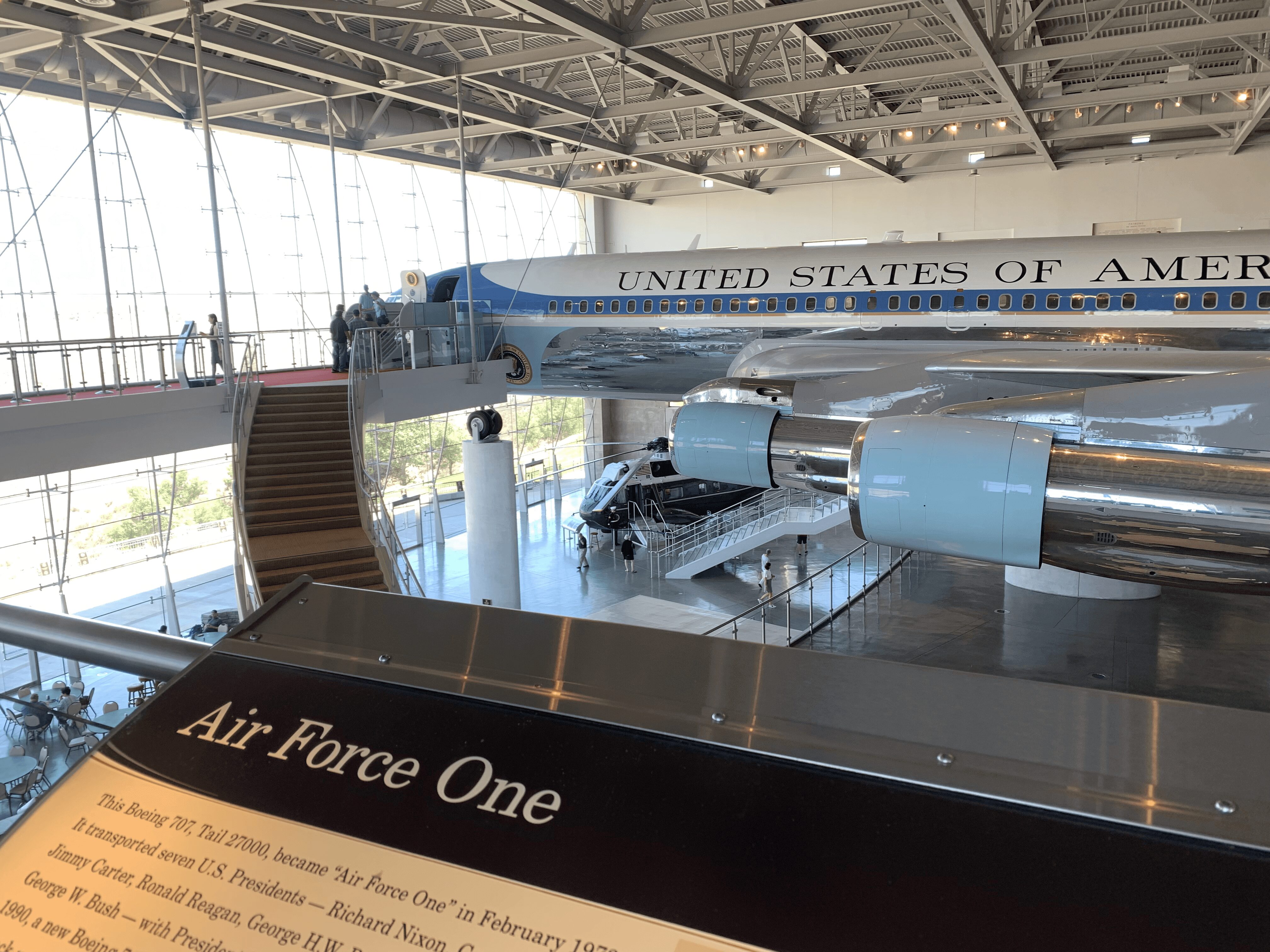 Our Visit to the Ronald Reagan Presidential Library and Air Force One Pavilion
November 25, 2019
Have you ever visited a Presidential Library? We recently visited the Ronald Reagan Presidential Library and Air Force One Pavilion in California during our #EpicFamilyRoadTrip. What a great history lesson to share with our kids!
Disclosure: We received complimentary tickets to visit the Ronald Reagan Presidential Library Museum. As always, I only share what I love and know you will too! All thoughts and opinions are my own.
Perched on a mountaintop with sweeping views of the surrounding valleys and the Pacific Ocean, the Ronald Reagan Presidential Library is an absolutely beautiful and unique destination. Located in Simi Valley, about 45 miles from the Los Angeles International Airport (LAX), the Library's 300 acre site is the repository of presidential records for President Reagan's administration, home to hundreds of never before seen artifacts and several permanent exhibits — The Oval Office, Governor of California, The First Lady, and The Berlin Wall. Stroll through replicas of the White House's Rose Garden and South Lawn. The afternoon sunsets are beautiful from here! Visit the Ronald Reagan Presidential Library website to learn more.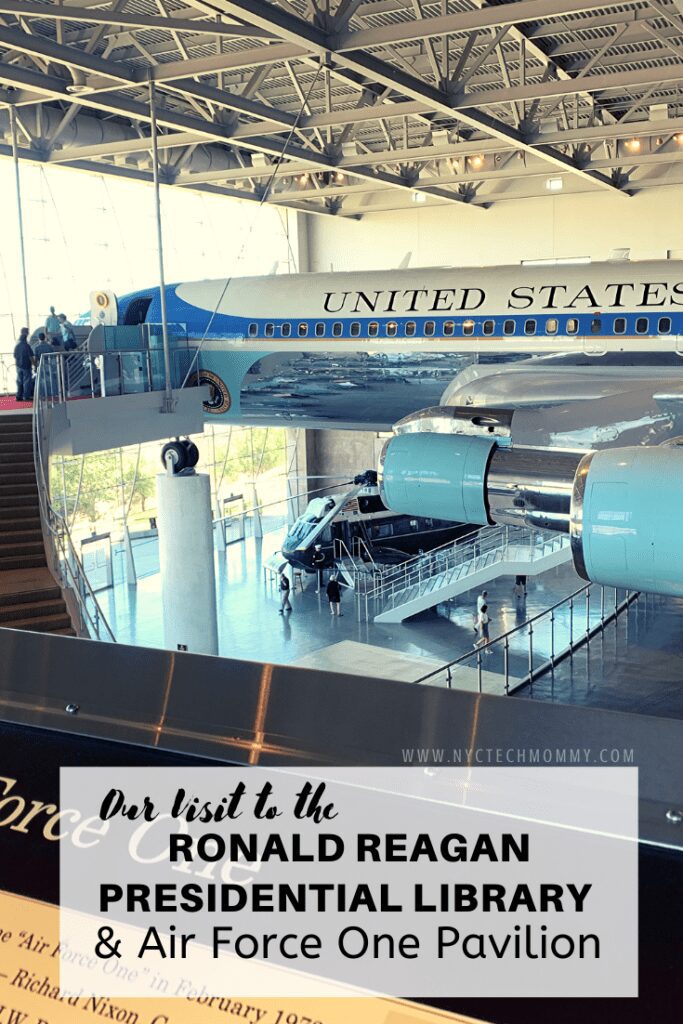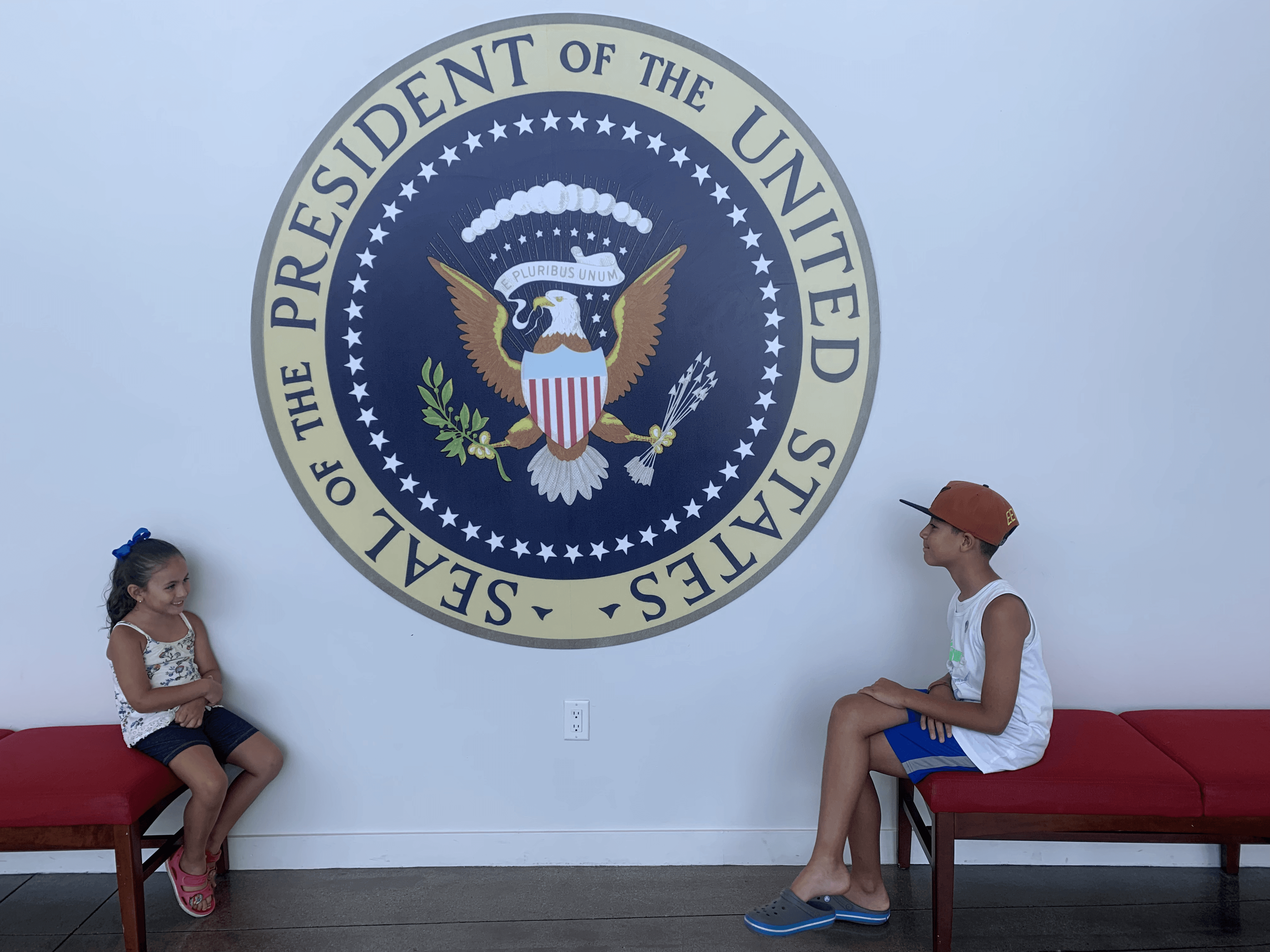 The Air Force One Pavilion at the Ronald Reagan Presidential Library was hands down my family's favorite place to explore. Here we stepped aboard the same Air Force One that flew President Reagan more than 660,000 miles around the world. This aircraft also served seven other U.S. Presidents from 1973 to 2001, including Presidents Nixon, Carter, Ford, Reagan, George H.W. Bush, Clinton and George W. Bush.
You should also know that the Air Force One Pavilion is about more than just the plane. Here you can also climb aboard Marine One (presidential helicopter) and view one of Reagan's presidential limousines and secret service suburbans. We loved this experience! Plus, the mountain views from here are incredible!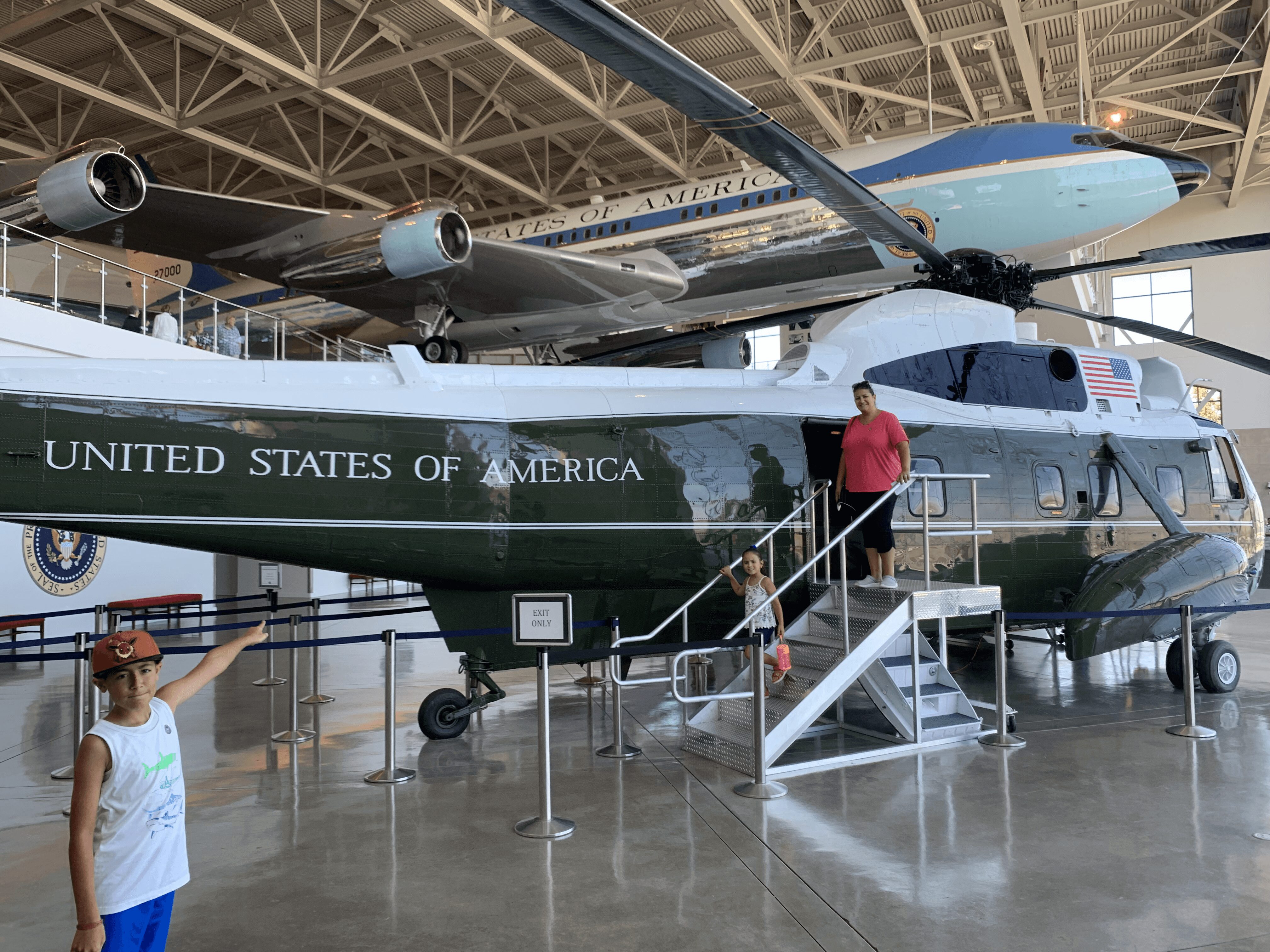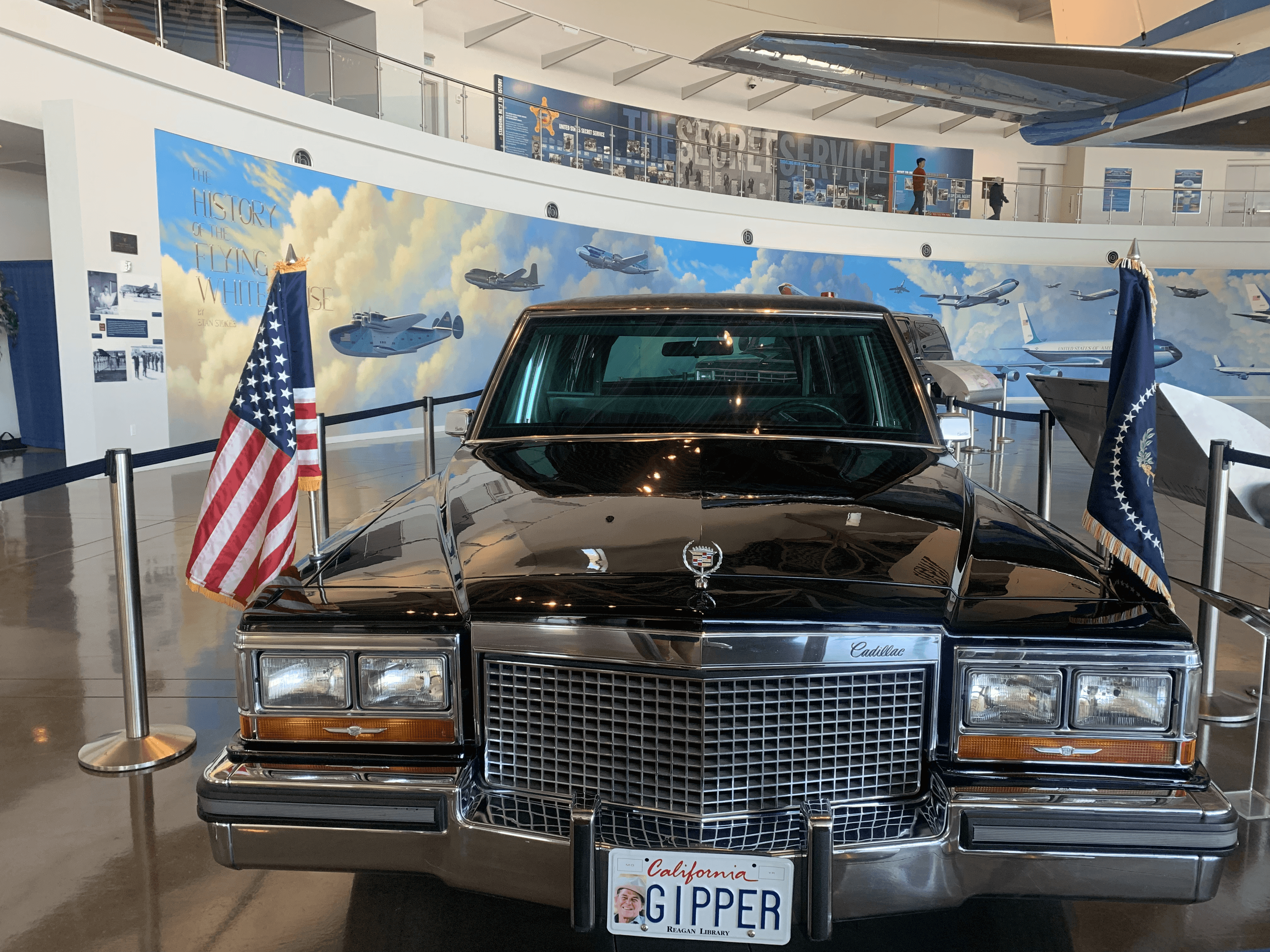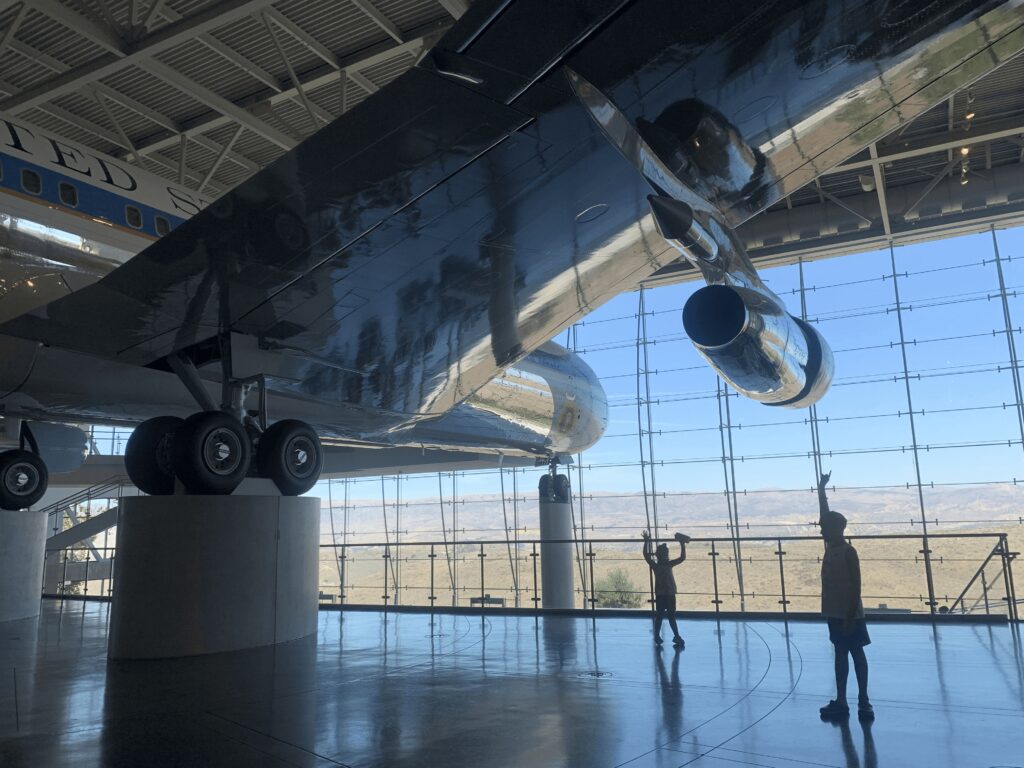 The Air Force One Pavilion and the Ronald Reagan Presidential Library & Museum is a must-see destination. Besides all the permanent galleries, presidential records and artifacts, a wide variety of entertaining and informative temporary exhibits are also on display here. When we visited we explored the World of Da Vinci exhibit, featuring rare folios of the authentic, 500-year-old Codex Atlanticus. This exhibit included over three-dozen reconstructions of Leonado da Vinci's fantastic machines. Fascinating!
If you're planning a visit to the Ronald Reagan Presidential Library and Museum, make sure to check their website here to pre-purchase tickets for a current or upcoming exhibit.
You May Also Like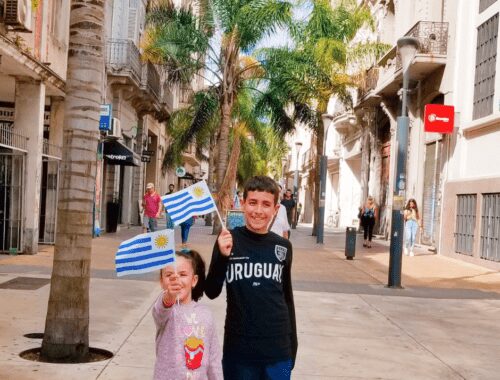 February 25, 2021